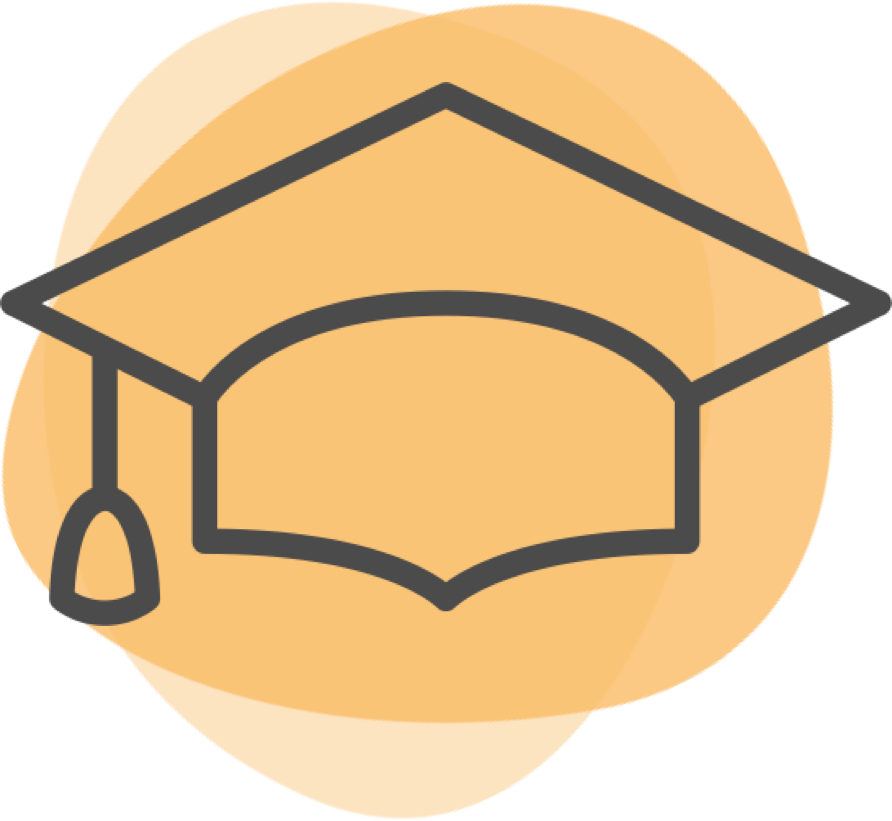 12 years experience
Location
1980 Ogilvie Rd., Suite 207




Gloucester

,

Ontario
| | | | | |
| --- | --- | --- | --- | --- |
| Mon | 12:00 pm | - | 6:00 pm | |
| Tue | 12:00 pm | - | 6:00 pm | |
| Wed | 12:00 pm | - | 6:00 pm | |
| Fri | 12:00 pm | - | 6:00 pm | |
About
Did you know that your body has an amazing ability to heal itself? Chiropractic care assists your body's natural ability -- by improving the health and mechanics of the spine, we aim to enhance the function of the nervous system. After all, the nervous system is the master control system of the whole body! As a chiropractor I aim to educate and motivate my patients to reach their own health and wellness goals. I focus on the health and function of the whole body through the assessment and care of the spine, nervous system, joints and muscles. I am more than just a back pain specialist. I can help with joint and muscle pain, headaches, chronic/overuse injuries, sports injuries, tennis/golfer's elbow, carpal tunnel syndrome and posture-related conditions. Chiropractic care can help improve general health and wellness, increase spinal motion and assist with a healthier pregnancy. I can assess your child to ensure they're growing optimally, giving them the best start in life. In addition to chiropractic adjustments, I incorporate muscle release therapy/Graston Technique/soft tissue therapy, and rehabilitation, stretching and strengthening exercises into my care plan and offer advice about lifestyle, nutrition and ergonomics. In my general family practice I treat people of all ages, from infants to the elderly, including expectant mothers. From armchair athletes to weekend warriors and even elite athletes, I've seen them all! Looking for pain relief? Improved function? Increased mobility? A return to your previous level of activity? Improved posture? Better health and wellness? Look no further! A hands-on approach to better health.
Why should patients choose you as their provider instead of others in the area?
I use a variety of techniques and approaches to care. I have advanced education in the areas of pregnancy and pediatric care. I am a Graston Technique Provider. I'm friendly, and I encourage open and honest communication with patients. I'll take the time to get to know you so we can, together, determine the best course of care.
What are the top 3 treatments that you focus on?
Chiropractic adjustments (including Webster (pregnancy) and Thompson (drop piece) Techniques), myofascial release (including Graston Technique) and pediatric & pregnancy care. I have taken advanced courses in all of the above.
What are you proud of in your practice?
My awesome patients, my great staff and my rapport with patients -- we laugh, we cry and we work together towards the goal of better health. I'm a realist (& an optimist!), I offer simple, practical advice and I know the value of taking small, consistent steps in the direction of better health.
Which cases do you enjoy treating? Why?
All of them! Each day is a new one, with new patients, new challenges, new triumphs. I especially love working with pregnant women (& then getting to meet (and care for!), their new little ones). Caring for babies, children and the elderly also excites and inspires me.
Most Helpful Reviews

(19)

Based on 19 reviews
Reviewed on

July 9th, 2020

• Verified patient

Dr. Lindsay is very friendly, approachable and knowledgeable. She was very thorough on her examination and answered all my questions without hesitation!

Was this review helpful?

0

found this review helpful

{{ reviews[105477].errors[0] }}

This review is the subjective opinion of a patient and not of Opencare.

Reviewed on

October 30th, 2019

• Verified patient

Superb

Was this review helpful?

0

found this review helpful

{{ reviews[87850].errors[0] }}

This review is the subjective opinion of a patient and not of Opencare.

Reviewed on

April 4th, 2019

• Verified patient

Lindsay is a very friendly person and a great communicator. She explains everything you will experience where others forget that this is a very important ingredient before undertaking a new experience.

Was this review helpful?

0

found this review helpful

{{ reviews[72528].errors[0] }}

This review is the subjective opinion of a patient and not of Opencare.

Reviewed on

November 22nd, 2018

• Verified patient

She is very knowledgeable and experienced. Would definitely recommend her to friends and family and will be continuing my chiropractic care with her!

Was this review helpful?

0

found this review helpful

{{ reviews[65244].errors[0] }}

This review is the subjective opinion of a patient and not of Opencare.

Reviewed on

November 4th, 2018

• Verified patient

Very good chiro. It was my first appointment with her and I will go back. She explains very well and listens.

Was this review helpful?

0

found this review helpful

{{ reviews[64389].errors[0] }}

This review is the subjective opinion of a patient and not of Opencare.

Reviewed on

October 15th, 2018

• Verified patient

Great!

Was this review helpful?

0

found this review helpful

{{ reviews[63462].errors[0] }}

This review is the subjective opinion of a patient and not of Opencare.

Reviewed on

August 12th, 2018

• Verified patient

Clear and easy to understand terms. Pleasant and interactive.

Was this review helpful?

0

found this review helpful

{{ reviews[60342].errors[0] }}

This review is the subjective opinion of a patient and not of Opencare.

I was very pleased with the atmosphere and the care in treatment

Reviewed on

May 24th, 2018

• Verified patient

Dr Clement took the time to listen to me and my problem with my leg. She was very gentle while working with me.

Was this review helpful?

0

found this review helpful

{{ reviews[58011].errors[0] }}

This review is the subjective opinion of a patient and not of Opencare.

Excellent

Reviewed on

May 16th, 2018

• Verified patient

Very knowledgeable and friendly

Was this review helpful?

0

found this review helpful

{{ reviews[57874].errors[0] }}

This review is the subjective opinion of a patient and not of Opencare.

Efficient and informative

Reviewed on

April 8th, 2018

• Verified patient

Everything from a friendly welcome at reception to a quick/informative assessment are why I've already recommended this clinic to friends and family! Thanks again ladies!

Was this review helpful?

0

found this review helpful

{{ reviews[57019].errors[0] }}

This review is the subjective opinion of a patient and not of Opencare.

Lindsey Clement is friendly, relaxed, knowledgable, and experienced!

Reviewed on

January 17th, 2018

• Verified patient

I'm very happy with my visit. It was a big relief to find someone who understood my condition and was able to treat me in a way that is appropriate for those symptoms. And she is so nice and really listens to your preferences and concerns.

Was this review helpful?

0

found this review helpful

{{ reviews[54669].errors[0] }}

This review is the subjective opinion of a patient and not of Opencare.

My overall experience was good, the secretary is very pleasent Rshe is patient,a good listener.

Reviewed on

January 9th, 2018

• Verified patient

I have a severe neck disorder therefore I need specific aggressive treatment. Since I have just began treatment hoping to a solution to resolved my neck issue.

Was this review helpful?

0

found this review helpful

{{ reviews[54157].errors[0] }}

This review is the subjective opinion of a patient and not of Opencare.

Great!

Reviewed on

August 30th, 2017

• Verified patient

Lindsay is always professional, friendly, and gets to the root of the problem. Always a pleasure to see!

Was this review helpful?

0

found this review helpful

{{ reviews[44163].errors[0] }}

This review is the subjective opinion of a patient and not of Opencare.

Dr. Clement is a very pleasant and warm person.

Reviewed on

August 27th, 2017

• Verified patient

I felt Dr. Clement to be very attentive to the issues I reported and provided me with a concise plan as to how she could deal with them and help diminish my pain.

Was this review helpful?

0

found this review helpful

{{ reviews[43975].errors[0] }}

This review is the subjective opinion of a patient and not of Opencare.

Informative and friendly

Reviewed on

May 2nd, 2017

• Verified patient

Great initial meeting with Dr. Clement. She seems very knowledgeable and capable. We discussed my goals, and possible/probable causes to my current problems. Quick adjustment was done and follow up appointments booked. Great service

Was this review helpful?

0

found this review helpful

{{ reviews[37295].errors[0] }}

This review is the subjective opinion of a patient and not of Opencare.

First visit

Reviewed on

November 2nd, 2016

• Verified patient

Dr. Clement was very helpful in answering my questions and explaining with details what I need to know. It's only my first visit, I'm interested to find out more how it goes! As a first impression, it's going great!

Was this review helpful?

0

found this review helpful

{{ reviews[27093].errors[0] }}

This review is the subjective opinion of a patient and not of Opencare.

Thorough and friendly visit

Reviewed on

September 20th, 2016

• Verified patient

This was my first time at a chiropractor and my experience was great. Not only did Dr. Lindsay Clements thoroughly explain everything to me so that I could better understand my body, she made me feel comfortable and was very friendly. I would definitely recommend!

Was this review helpful?

0

found this review helpful

{{ reviews[25102].errors[0] }}

This review is the subjective opinion of a patient and not of Opencare.

| | |
| --- | --- |
| Caring | |
| Helpful | |
| Knowledgeable | |

She's a gem!

Reviewed on

September 17th, 2014

• Verified patient

Dr. Clement is friendly, professional and totally makes you feel at ease. She's a masseuse, physiotherapist, and chiropractor all rolled into one. I was feeling much better after my first appointment!

Was this review helpful?

0

found this review helpful

{{ reviews[9034].errors[0] }}

This review is the subjective opinion of a patient and not of Opencare.

| | |
| --- | --- |
| Caring | |
| Helpful | |
| Knowledgeable | |

Truly Amazing!

Reviewed on

July 29th, 2015

• Verified patient

It's very rare these days that you receive amazing service. Everything from the convenience of the online check in system, to the nice and welcoming receptionist who remembered me after my first visit to the Doctor herself. Dr. Clement, I commend you for your knowledge, style of approach, welcoming/comforting personality, fun casual conversation maker and most of all for your "homework assignments". I was skeptical about finding my "keeper" chiropractor on the first shot, but your practice has gone above and beyond my standards. Keep up the good work! :)

Was this review helpful?

0

found this review helpful

{{ reviews[7429].errors[0] }}

This review is the subjective opinion of a patient and not of Opencare.

| | |
| --- | --- |
| Caring | |
| Helpful | |
| Knowledgeable | |