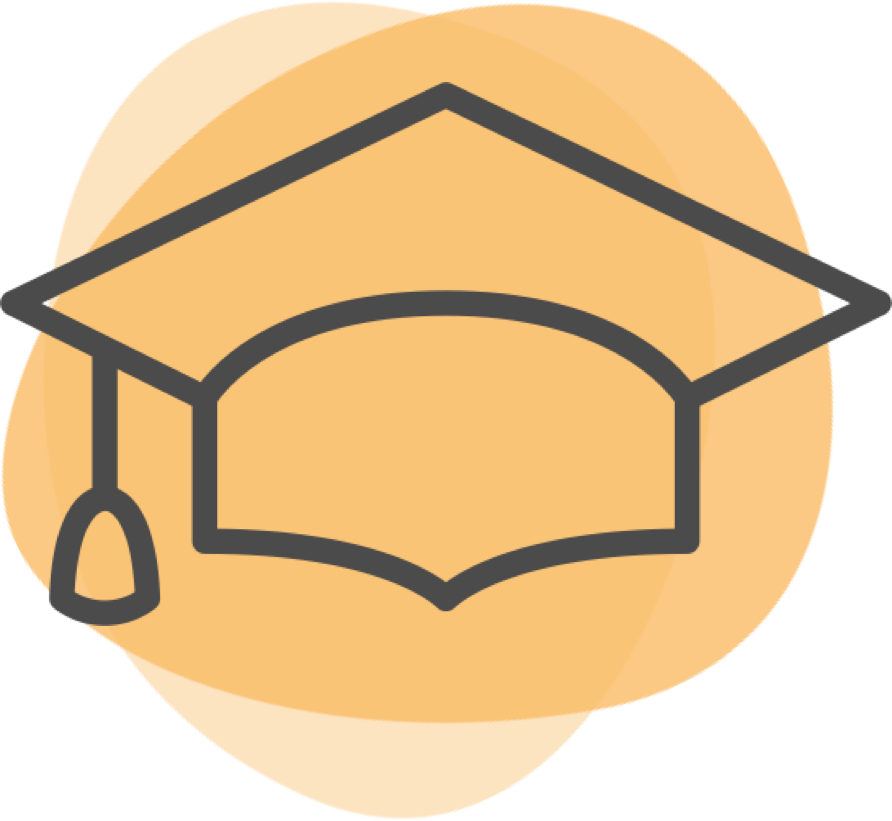 9 years experience
Location
45 Saint Clair Avenue West, 102




Toronto

,

Ontario
| | | | | |
| --- | --- | --- | --- | --- |
| Sun | 9:00 am | - | 7:00 pm | |
| Mon | 7:00 am | - | 8:30 pm | |
| Wed | 12:00 pm | - | 7:00 pm | |
| Fri | 3:00 pm | - | 9:00 pm | |
218 Adelaide Street West, Suite 200




Toronto

,

Ontario
| | | | | |
| --- | --- | --- | --- | --- |
| Tue | 12:30 pm | - | 7:30 pm | |
| Wed | 7:00 am | - | 11:00 am | |
| Thu | 12:30 pm | - | 8:00 pm | |
| Fri | 7:00 am | - | 1:00 pm | |
| Sat | 1:00 pm | - | 6:00 pm | |
About
Dr. Jacky Leung is a chiropractor, an acupuncture provider and a registered massage therapist with over seven years of clinical experience. After receiving his Bachelor of Physical Health and Education (Honours) degree from the University of Toronto, Dr. Leung obtained his Diploma of Massage Therapy from Sutherland-Chan Teaching School and Doctor of Chiropractic degree at the Canadian Memorial Chiropractic College. Dr. Jacky Leung loves his job but he also loves being active in the sporting community. These activities include basketball, volleyball, soccer, badminton, etc.
Why should patients choose you as their provider instead of others in the area?
Dr. Jacky Leung is a very optimistic practitioner that aims to get a patient functionally better as soon as possible. He is very passionate on accelerating and educating each patient on the path of injury recovery and prevention.
What are the top 3 treatments that you focus on?
Dr. Jacky Leung delivers deep tissue massages within a comfortable pain tolerance, gives effective and controlled chiropractic adjustments, and creates unique individual exercise plans catered to the strengths and limitations of every patient.
What are you proud of in your practice?
Dr. Jacky Leung is proud of the automated process provided for all our patients and clients. Our practice has direct online booking: http://stepupmassagerehab.clinicsense.com/book/ , and direct billing for major insurance providers. Acupuncture, Chiropractic, Physiotherapy, and Registered Massage Therapy services are provided so that you have more healthcare and financial options to better health. Our practitioners practice under a model of care that is based on patient-centered care, professional expertise, and evidence-based research. Our clinic offers direct billing services for most insurance companies.
Which cases do you enjoy treating? Why?
Dr. Jacky Leung finds the most joy in treating the general population. He enjoys taking away the pain and tension that arise from the repetitive stress of work and life. Dr. Jacky Leung is also passionate about developing an individualized treatment plan for every patient so that they can get better at their own optimal pace. Dr. Jacky Leung's favourite area to treat are the forearms and hands. He finds that it is often an area that people forget to take care of until it has a functionally disabling impact in their work/family life.
Most Helpful Reviews

(17)

Based on 17 reviews across 2 sources
Reviewed on

October 24th, 2018

• Verified patient

So friendly, and makes you feel comfortable straight away :)

Was this review helpful?

0

found this review helpful

{{ reviews[63909].errors[0] }}

This review is the subjective opinion of a patient and not of Opencare.

Dr Leung listened to my concerns and effectively treated them.

Reviewed on

June 19th, 2017

• Verified patient

Very convenient booking process and great hours. Staff lisenstes to my concerns and treated it effectively. I left feeling much better!

Was this review helpful?

0

found this review helpful

{{ reviews[40148].errors[0] }}

This review is the subjective opinion of a patient and not of Opencare.

Professional and skilled chiropractor

Reviewed on

May 10th, 2017

• Verified patient

I would highly recommend Dr. Jacky Leung's services to anyone looking for a fantastic and attentive chiropractor. Dr. Leung approaches all treatment with a positive attitude and addresses all your issues no matter how big or small. He is a very skilled practitioner that is dedicated to healing his patients no matter he challenge. Two thumbs up!

Was this review helpful?

0

found this review helpful

{{ reviews[37855].errors[0] }}

This review is the subjective opinion of a patient and not of Opencare.

Amazing

Reviewed on

November 11th, 2016

• Verified patient

He patiently waited for me while I was running late. He is friendly, professional and caring. I think I will be visiting him more for my lower back pain. I already felt the difference. His receptionist was professional too.

Was this review helpful?

0

found this review helpful

{{ reviews[27609].errors[0] }}

This review is the subjective opinion of a patient and not of Opencare.

| | |
| --- | --- |
| Caring | |
| Helpful | |
| Knowledgeable | |

Brilliant experience

Reviewed on

July 18th, 2016

• Verified patient

Came in with front hip pain after squatting with weights. Dr. Jacky Leung went through a thorough diagnosis and treatment plan to rule out any serious injury.Very knowledgeable, helpful and nice. Would definitely recommend.

Was this review helpful?

0

found this review helpful

{{ reviews[22773].errors[0] }}

This review is the subjective opinion of a patient and not of Opencare.

| | |
| --- | --- |
| Caring | |
| Helpful | |
| Knowledgeable | |

Great first impression!

Reviewed on

June 28th, 2016

• Verified patient

The clinic is very well located, and the hours are amazing! Very convenient overall! Dr. Jacky Leung is very knowledgeable and he took the time to explain everything in details, it was a great first impression! I look forward to this speedy treatment and recovery!

Was this review helpful?

0

found this review helpful

{{ reviews[22285].errors[0] }}

This review is the subjective opinion of a patient and not of Opencare.

| | |
| --- | --- |
| Caring | |
| Helpful | |
| Knowledgeable | |

Fantastic Clinic for Massage and Chiropractic Therapy

Reviewed on

April 30th, 2016

• Verified patient

Due to my profession as a nurse, I experience a lot of back pain and wrist issues - due to heavy lifting, picking up things in low positions, or just poor body mechanics. This is where Step Up Massage and Rehab comes in. I am able to book both Massage and Chiropractic therapy all in one clinic. The Massage Therapist in this clinic (I have had several ones) are professional and able to pinpoint my exact stress points and/or muscle pain that I have been experiencing prior to coming to this clinic. Let them know where you have been feeling the muscle pain and they will do a good job at relieving it! The second benefit of this clinic is having access to chiropractic treatment that I can trust. I was one of those people who were very skeptical about chiropractic treatment, but I wanted to do whatever was necessary to relieve my ongoing back issues. Dr. Jacky Leung took his time to assess my back issues - completing neck exams, spine examinations, and health history of my previous injuries. Afterwards, he would guide through each process of the treatment - to decrease any anxiety I may have towards the chiropractic adjustments. Now I feel I am pain free! I feel more relieved that I am able to resolve this back issue, as it was a major setback towards my profession. On a final note, this clinic does provide direct billing, so you don't have to go through the hassle of dealing with submitting claims and such (for my insurance carrier at the very least). My advice is definitely give this clinic a try, I promise you won't regret! (Especially if you have that ongoing back issue that I have been experience, pain free is a happy life!).

Was this review helpful?

0

found this review helpful

{{ reviews[12124].errors[0] }}

This review is the subjective opinion of a patient and not of Opencare.

| | |
| --- | --- |
| Caring | |
| Helpful | |
| Knowledgeable | |

Great clinic and fantastic chiropractic care

Reviewed on

April 25th, 2016

• Verified patient

Jacky was very professional, knowledgeable and most importantly, he is honest and seems to genuinely care about your well being. I had an injury on my knee from soccer and thought it would heal from rest but when there were no signs of improvement for months, I was recommended to this clinic. Didn't think I'd see results so quickly but my knee has already gotten better after a few treatments and my range of motion and strength is starting to come back. Jacky really took the time to diagnose the injury, and was careful in preparing a treatment that was effective and right for me. Clinic is conveniently located, clean and rooms were private. Appointments times are very flexible as well. Best of all, they can process my insurance directly so I didn't need to submit claims myself. I would definitely recommend this clinic and Jacky for chiropractic care.

Was this review helpful?

0

found this review helpful

{{ reviews[11990].errors[0] }}

This review is the subjective opinion of a patient and not of Opencare.

| | |
| --- | --- |
| Caring | |
| Helpful | |
| Knowledgeable | |

Knowledgeable Doctor with Fantastic Chiropractic Care

Reviewed on

April 21st, 2016

• Verified patient

I sit for long periods of time because of work and school, so I've had terrible, chronic neck and back pain. Some friends recommended seeking a healthcare professional after an exceptionally bad week, and I decided to book my first ever chiropractic appointment. I was definitely nervous because I didn't know what to expect, but Dr. Leung was very patient in explaining everything to me. He gave me helpful tips along the way, and I learned a lot about the "do"s and "don't"s. Most importantly, the treatment was effective and relaxing. I highly recommend Dr. Jacky Leung; he works wonders.

Was this review helpful?

0

found this review helpful

{{ reviews[11914].errors[0] }}

This review is the subjective opinion of a patient and not of Opencare.

| | |
| --- | --- |
| Caring | |
| Helpful | |
| Knowledgeable | |

Perfect downtown clinic for the busy professional

Reviewed on

January 29th, 2016

• Verified patient

My treatment took place at the Step Up Massage & Rehab clinic, located in the financial district of downtown Toronto. It's hard to find a reasonably priced clinic that offers such professional care, and so conveniently located too! The clinic is only a short walk from St. Andrew, on Adelaide, and is located right above the Smoke's Poutinery (infamous for their post-clubbing fix). It's on the second floor and is accessible by elevator. Upon arrival, I was warmly greeted by the receptionist, who offered me water. I sat down to wait for my RMT and chiro appointment was greeted by Dr. Leung right on time. I had my treatment with Dr. Leung for both RMT and chiropractic care. As a busy professional, there's lots of stiffness and tension in the lower and upper back. My RMT by Dr. Leung was amazing - he asked me first to identify areas that required more attention, and then further identified any other problem areas he discovered. Following this, the chiro was much easier to manipulate, since the surrounding muscles around my spine were relaxed. Dr. Leung left me with some short exercises I can do on my own to help keep my back loosened. Great experience!

Was this review helpful?

1

found this review helpful

{{ reviews[10445].errors[0] }}

This review is the subjective opinion of a patient and not of Opencare.

| | |
| --- | --- |
| Caring | |
| Helpful | |
| Knowledgeable | |

Excellent chiropractic care

Reviewed on

January 28th, 2016

• Verified patient

I came by Step Up Massage & Rehab to use up by health benefits from work before the end of the year. I booked an appointment to get a chiropractic assessment from Dr. Jacky Leung and found that he was very patient to hear about my past injuries and came up with a good plan to get me back to normal again. I have since returned for treatment for an ankle sprain injury and also lower back pain which has been helping immensely. It's also great that there are so many food options for a quick bites afterwards such as Smokes Poutinery and the Burger's Priest.

Was this review helpful?

0

found this review helpful

{{ reviews[10431].errors[0] }}

This review is the subjective opinion of a patient and not of Opencare.

| | |
| --- | --- |
| Caring | |
| Helpful | |
| Knowledgeable | |

Effective, professional, and friendly. Would highly recommend his care!

Reviewed on

January 27th, 2016

• Verified patient

Dr. Leung helped a lot with my chronic neck and back pain. He really cares about his patients and goes above and beyond to educate and treat their individual needs. He is also available 7 days a week (which clearly shows that he loves what he does!). I would definitely recommend him to my friends and family

Was this review helpful?

0

found this review helpful

{{ reviews[10384].errors[0] }}

This review is the subjective opinion of a patient and not of Opencare.

| | |
| --- | --- |
| Caring | |
| Helpful | |
| Knowledgeable | |

A new gem hidden in downtown Toronto

Reviewed on

January 23rd, 2016

• Verified patient

Absolutely wonderful bedside manner backed by impeccable knowledge of the human body. Definitely will recommend him to all who needs chiropractic or massage therapy treatment to Dr. Leung. Thanks Jacky!

Was this review helpful?

0

found this review helpful

{{ reviews[10321].errors[0] }}

This review is the subjective opinion of a patient and not of Opencare.

| | |
| --- | --- |
| Caring | |
| Helpful | |
| Knowledgeable | |

Very professional and caring clinic in the heart of downtown

Reviewed on

January 23rd, 2016

• Verified patient

I have been seeing Dr. Leung for several years for my back and shoulder pains. He is very professional, always putting patients first. He has helped me significantly reduce my chronic back pains and is able to treat my acute work-related discomforts whenever they flare up. Try Dr. Leung out and you won't regret it!

Was this review helpful?

2

found this review helpful

{{ reviews[10315].errors[0] }}

This review is the subjective opinion of a patient and not of Opencare.

| | |
| --- | --- |
| Caring | |
| Helpful | |
| Knowledgeable | |