Dr. Sandy Liu
Dentist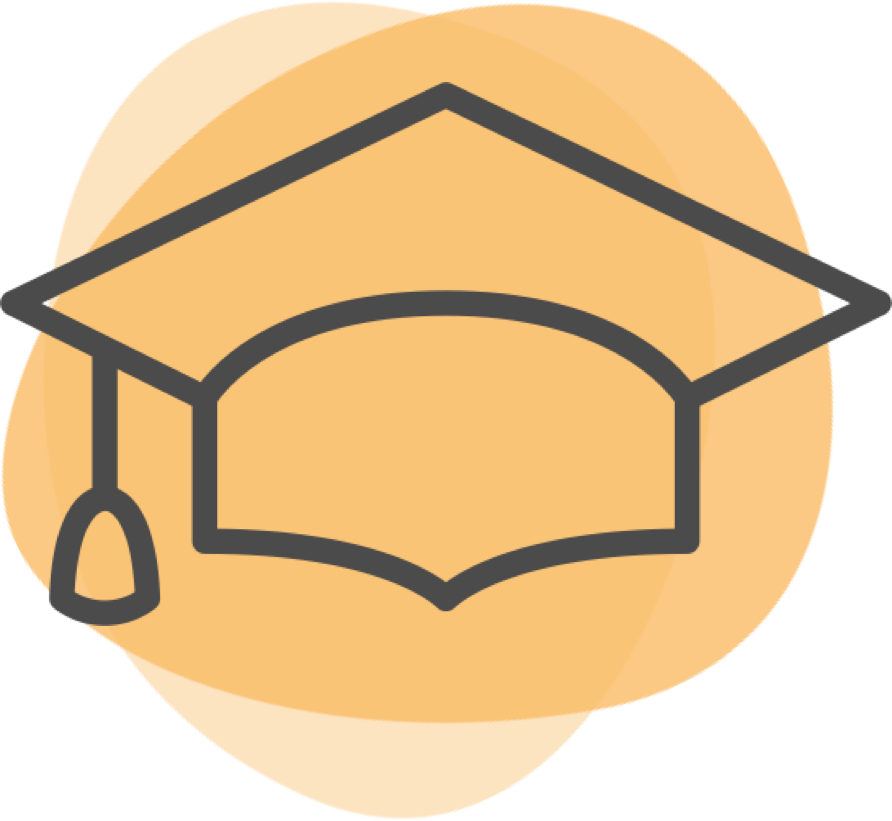 Years Experience:
6 years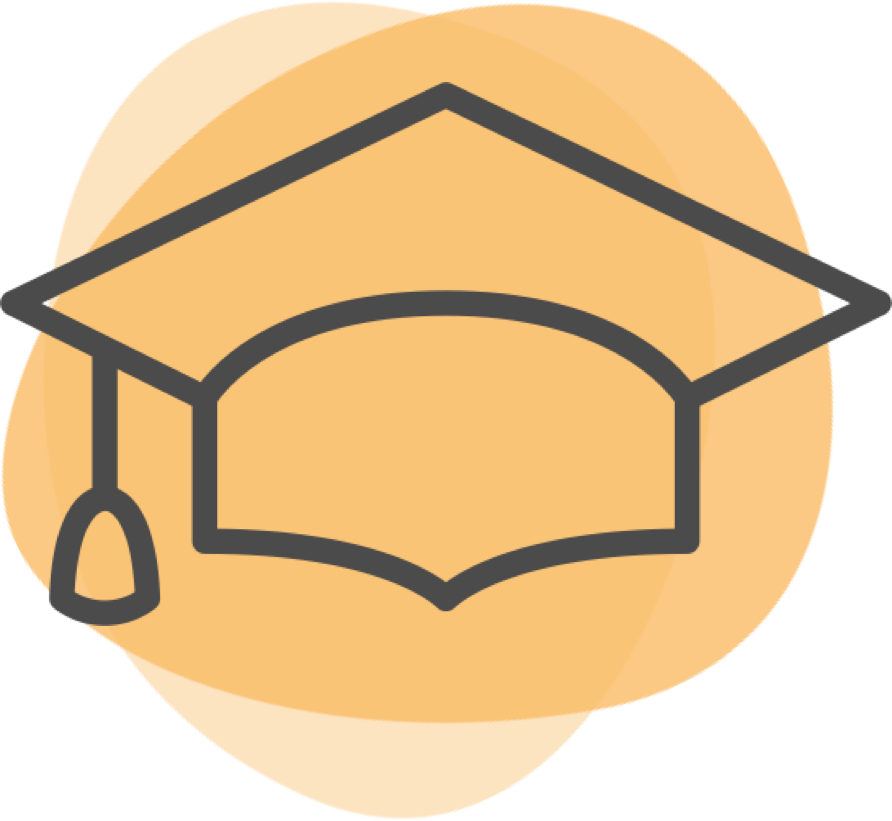 6 years experience
About
I graduated from the University of Western Ontario in 2015. I love my profession and continue to pursue continuing education to become the best dentist I can be. In my spare time I love to travel and explore new cities.
Why should patients choose you as their provider instead of others in the area?
As a provider, my first goal is to provide complete comprehensive care for the patient. We are very thorough with our exams, and will give you options of how to take care of any problems you may be having. Of course we do this is a very pleasant environment!
What are the top 3 treatments that you focus on?
Above all I love restoring peoples smiles back, and of course being able to fix a broken tooth and/ or taking a patient out of pain are my main objectives. Cosmetic work, placing crowns and emergency dentistry are the treatments I enjoy.
What are you proud of in your practice?
Parkview Dental really gives you something to smile about. We have the friendliest staff in town, and I am not shy about saying this. From the group of assistants that we have to the front desk and hygienist. I am so proud to be working in this great environment, and as a new patient you will feel comfortable right away!
Which cases do you enjoy treating? Why?
Cases where I can 1) Bring immediate relief to a patient- so emergency care. There is a level of satisfaction I get from having a patient walk in with some pain, and walk out usually in less than an hour with a smile on there face. There really is something I feel like I accomplished at that moment to see a smile! 2) Change a smile. By fixing a broken tooth with a bonding or crown, or change a persons smile. All these are very satisfying and I do enjoy quite a bit
Most Helpful Reviews

(155)

Based on 155 reviews
Reviewed on

February 24th, 2020

• Verified patient

I received quality service for my appointment. Everyone seemed really polite and the location was ideal for where I lived.

Was this review helpful?

0

found this review helpful

{{ reviews[101020].errors[0] }}

This review is the subjective opinion of a patient and not of Opencare.

Reviewed on

December 1st, 2019

• Verified patient

Had a great time with Dr. Liu. Very knowledgable and able to explain everything going on with my teeth. I will be seeing her again.

Was this review helpful?

0

found this review helpful

{{ reviews[92222].errors[0] }}

This review is the subjective opinion of a patient and not of Opencare.

Reviewed on

November 22nd, 2019

• Verified patient

Extremely through with her cleaning process. Informed me of her every step before continuing the procedure. Made sure I was comfortable throughout

Was this review helpful?

0

found this review helpful

{{ reviews[91231].errors[0] }}

This review is the subjective opinion of a patient and not of Opencare.

Reviewed on

October 31st, 2019

• Verified patient

I had a really positive experience. The location is very convenient and the staff were friendly. I thought Jenny, my hygienist, was very thorough and Dr. Liu was kind and very detailed when going through my exam. Would recommend!

Was this review helpful?

0

found this review helpful

{{ reviews[87987].errors[0] }}

This review is the subjective opinion of a patient and not of Opencare.

Reviewed on

October 23rd, 2019

• Verified patient

Very thorough examination. I have had dental appointments before but nothing in this much depth. Dr. Liu told me the exact teeth that needed flossing.

Was this review helpful?

0

found this review helpful

{{ reviews[86731].errors[0] }}

This review is the subjective opinion of a patient and not of Opencare.

Reviewed on

October 22nd, 2019

• Verified patient

Dr Sandy did an amazing job of examining my oral health and explaining it to be in great detail. She answered all my questions I had and explained to be areas I should be concerned about, why I should be concerned about them, and what I can do to improve in those areas. The dental assistants at parkview dental also did an amazing job cleaning my teeth. I am very happy with the service and looking forward to the next visit!

Was this review helpful?

0

found this review helpful

{{ reviews[86698].errors[0] }}

This review is the subjective opinion of a patient and not of Opencare.

Reviewed on

October 11th, 2019

• Verified patient

Dr. Liu is very knowledgeable and friendly. She answered all the questions and concerns I have, and made good recommendations for my treatment. Made my visit very enjoyable.

Was this review helpful?

0

found this review helpful

{{ reviews[85350].errors[0] }}

This review is the subjective opinion of a patient and not of Opencare.

Reviewed on

October 10th, 2019

• Verified patient

Very thorough examination and detailed explanation, will continue the treatment with her.

Was this review helpful?

0

found this review helpful

{{ reviews[85169].errors[0] }}

This review is the subjective opinion of a patient and not of Opencare.

Reviewed on

October 10th, 2019

• Verified patient

Super knowledgeable, friendly and patient. Very thorough exam.

Was this review helpful?

0

found this review helpful

{{ reviews[85127].errors[0] }}

This review is the subjective opinion of a patient and not of Opencare.

Reviewed on

October 10th, 2019

• Verified patient

Dr. Liu was very thorough with her examination, and the cleaning was efficient and straight forward.

Was this review helpful?

0

found this review helpful

{{ reviews[85110].errors[0] }}

This review is the subjective opinion of a patient and not of Opencare.

Reviewed on

October 8th, 2019

• Verified patient

I had such a great experience, this was my best dental experience yet. She went above and beyond with noticing other aspects of my health and looking out for my best interest. She was through in explaining what she would be doing throughout the appointment and procedure and continued to inform me of what was happening throughout the appointment. It was really refreshing. I would recommend her to anyone :)

Was this review helpful?

0

found this review helpful

{{ reviews[84964].errors[0] }}

This review is the subjective opinion of a patient and not of Opencare.

Reviewed on

October 8th, 2019

• Verified patient

Dr. Sandy and her team was amazing! I went in for a clean, xrays and overall checkup and they were all so helpful. Definetly had a great time at this location, they all answer my questions and it was a great atmosphere.

Was this review helpful?

0

found this review helpful

{{ reviews[84934].errors[0] }}

This review is the subjective opinion of a patient and not of Opencare.

Reviewed on

October 6th, 2019

• Verified patient

Got a basic cleaning, very friendly staff. Dentist was very personable and introduced herself though the hygienist conducted the cleaning. Overall cleaning satisfactory.

Was this review helpful?

0

found this review helpful

{{ reviews[84735].errors[0] }}

This review is the subjective opinion of a patient and not of Opencare.

Reviewed on

October 4th, 2019

• Verified patient

Very detailed appointment! She made to go over any question I had with extreme care so I knew exactly what to expect!

Was this review helpful?

0

found this review helpful

{{ reviews[84607].errors[0] }}

This review is the subjective opinion of a patient and not of Opencare.

Reviewed on

October 3rd, 2019

• Verified patient

Super friendly and knowledgeable, she explained everything that was going on with my teeth in a way that was easy to understand. Very positive experience

Was this review helpful?

0

found this review helpful

{{ reviews[84540].errors[0] }}

This review is the subjective opinion of a patient and not of Opencare.

Reviewed on

October 2nd, 2019

• Verified patient

Everything was explained in detail. Staff at the clinic was very helpful.

Was this review helpful?

0

found this review helpful

{{ reviews[84231].errors[0] }}

This review is the subjective opinion of a patient and not of Opencare.

Reviewed on

October 1st, 2019

• Verified patient

Lovely, gentle dentist

Was this review helpful?

0

found this review helpful

{{ reviews[84217].errors[0] }}

This review is the subjective opinion of a patient and not of Opencare.

Reviewed on

September 30th, 2019

• Verified patient

She is incredibly kind and understanding. I trust her and her team to take care of me when I'm there.

Was this review helpful?

0

found this review helpful

{{ reviews[84042].errors[0] }}

This review is the subjective opinion of a patient and not of Opencare.

Reviewed on

September 27th, 2019

• Verified patient

Dr. Liu is extremely personable and knowledgeable. She made me feel so comfortable, while also explaining complex concepts in simple terms to help me optimize my dental health. Amazing first impression from this practitioner! Growing up, going to the dentist was always a pain, but I will now look forward to seeing Dr. Liu.

Was this review helpful?

0

found this review helpful

{{ reviews[83815].errors[0] }}

This review is the subjective opinion of a patient and not of Opencare.

Reviewed on

September 26th, 2019

• Verified patient

nicest dentist i have ever met!

Was this review helpful?

0

found this review helpful

{{ reviews[83801].errors[0] }}

This review is the subjective opinion of a patient and not of Opencare.

Reviewed on

September 23rd, 2019

• Verified patient

Wonderful dentist! Made me feel comfortable and was very comprehensive.

Was this review helpful?

0

found this review helpful

{{ reviews[83282].errors[0] }}

This review is the subjective opinion of a patient and not of Opencare.

Reviewed on

September 19th, 2019

• Verified patient

Very smooth and accommodating booking experience! The teeth cleaning was also super gentle, highly recommend.

Was this review helpful?

0

found this review helpful

{{ reviews[82958].errors[0] }}

This review is the subjective opinion of a patient and not of Opencare.

Reviewed on

September 18th, 2019

• Verified patient

Sandy was really friendly, considerate and great at explaining everything. She's only available on a couple of days during the week but I would definitely work my schedule to see her as my main dentist!

Was this review helpful?

0

found this review helpful

{{ reviews[82806].errors[0] }}

This review is the subjective opinion of a patient and not of Opencare.

Reviewed on

September 14th, 2019

• Verified patient

My appointment with Dr. Liu went really well. She made me really comfortable every step of the way. I was nervous about pain and she managed to treat me without any. She explained everything during the procedure and was very attentive to my well-being. I highly recommend her and would definitely go back should I need it.

Was this review helpful?

0

found this review helpful

{{ reviews[82478].errors[0] }}

This review is the subjective opinion of a patient and not of Opencare.

Reviewed on

September 10th, 2019

• Verified patient

Nice clean clinic. Dr. Liu was very friendly, thorough, approachable and knowledgeable.

Was this review helpful?

0

found this review helpful

{{ reviews[82087].errors[0] }}

This review is the subjective opinion of a patient and not of Opencare.

Reviewed on

September 10th, 2019

• Verified patient

Dr. Sandy was absolutely wonderful and provided thorough, caring and insightful care. Like most people, I have a hard time relaxing at the dentist and dread the experience - however, I felt like Dr. Sandy balanced being gentle, informative and assuring perfectly. It took almost a months notice to get in, the office is by no means as flashy and new as others, but all this aside, I had a great experience - after all, what matters is the dentist/staff and treatment, all which were superb.

Was this review helpful?

0

found this review helpful

{{ reviews[82013].errors[0] }}

This review is the subjective opinion of a patient and not of Opencare.

Reviewed on

August 27th, 2019

• Verified patient

Friendly and knowledgable staff. Very punctual. Things started on time. Explained the procedures and teeth conditions in detail.

Was this review helpful?

0

found this review helpful

{{ reviews[81173].errors[0] }}

This review is the subjective opinion of a patient and not of Opencare.

Reviewed on

August 22nd, 2019

• Verified patient

Super nice and communicative! Informed me about every step of the procedure, and was very helpful throughout. Helped me fix a chipped veneer and it looks great!

Was this review helpful?

0

found this review helpful

{{ reviews[80885].errors[0] }}

This review is the subjective opinion of a patient and not of Opencare.

Reviewed on

August 20th, 2019

• Verified patient

Dr. Lui was very thorough and patient. She made it a point to put me as ease. I had a really positive experience

Was this review helpful?

0

found this review helpful

{{ reviews[80774].errors[0] }}

This review is the subjective opinion of a patient and not of Opencare.

Reviewed on

August 20th, 2019

• Verified patient

Everyone was incredibly friendly, quick and professional service. Sandy is great at explaining everything to you in as much detail as you want.

Was this review helpful?

0

found this review helpful

{{ reviews[80707].errors[0] }}

This review is the subjective opinion of a patient and not of Opencare.

Reviewed on

August 12th, 2019

• Verified patient

She was very sweet and informative and made sure I felt comfortable. Will be visiting again.

Was this review helpful?

0

found this review helpful

{{ reviews[80134].errors[0] }}

This review is the subjective opinion of a patient and not of Opencare.

Reviewed on

July 18th, 2019

• Verified patient

Great appointment. She provided detailed information about all the steps during the visit.

Was this review helpful?

0

found this review helpful

{{ reviews[78495].errors[0] }}

This review is the subjective opinion of a patient and not of Opencare.

Reviewed on

July 5th, 2019

• Verified patient

The best dental office I had ever been too. Everyone is so great

Was this review helpful?

0

found this review helpful

{{ reviews[77493].errors[0] }}

This review is the subjective opinion of a patient and not of Opencare.

Reviewed on

July 2nd, 2019

• Verified patient

She performed a comprehensive dental exam and then slowly explained every detail of the exam. Super patient and nice.

Was this review helpful?

0

found this review helpful

{{ reviews[77312].errors[0] }}

This review is the subjective opinion of a patient and not of Opencare.

Reviewed on

June 29th, 2019

• Verified patient

Dr. Sandy Liu is amazing. She is very professional, thorough and clear with explaining what my appointment was going to be like and what to expect. I have seen a number of dentists in the past and some were not a good experience in the past for me. But Dr. Liu was so good and she gave me a lot of confidence that she is giving me the best dental care. Highly recommend.

Was this review helpful?

0

found this review helpful

{{ reviews[77172].errors[0] }}

This review is the subjective opinion of a patient and not of Opencare.

Reviewed on

June 26th, 2019

• Verified patient

Very friendly staff and great consultation. Goes really into detail and wants the patient to understand the diagnosis.

Was this review helpful?

0

found this review helpful

{{ reviews[76965].errors[0] }}

This review is the subjective opinion of a patient and not of Opencare.

Reviewed on

June 19th, 2019

• Verified patient

Never enjoy the dentist but it must be done. To achieve whole health you must maintain hole health, will recommend!

Was this review helpful?

0

found this review helpful

{{ reviews[76644].errors[0] }}

This review is the subjective opinion of a patient and not of Opencare.

Reviewed on

June 19th, 2019

• Verified patient

Sandy, Nella, and Selena were absolutely amazing !!! I have avoided Dentists for 5 years due to feeling like I was always being up-selled. They genuinely care about your health and will hold you accountable to maintain your own proper maintenance.

Was this review helpful?

0

found this review helpful

{{ reviews[76641].errors[0] }}

This review is the subjective opinion of a patient and not of Opencare.

Reviewed on

June 12th, 2019

• Verified patient

She was very friendly and made sure that I don't feel uncomfortable. She explained everything in detail. I was even informed of very minor issues. It was a great experience overall!

Was this review helpful?

0

found this review helpful

{{ reviews[76130].errors[0] }}

This review is the subjective opinion of a patient and not of Opencare.

Reviewed on

May 29th, 2019

• Verified patient

Loved her - she explained everything in so much detail which was something my other dentists have never done! With pictures and all!

Was this review helpful?

0

found this review helpful

{{ reviews[75183].errors[0] }}

This review is the subjective opinion of a patient and not of Opencare.

Reviewed on

May 16th, 2019

• Verified patient

The most thorough cleaning and exam I ever had.

Was this review helpful?

0

found this review helpful

{{ reviews[74601].errors[0] }}

This review is the subjective opinion of a patient and not of Opencare.

Reviewed on

May 14th, 2019

• Verified patient

Dr. Sandy Liu was amazing, very informative and kind when it came to my dental concerns. We addressed all the issues going on and she helped by providing the proper steps to getting them addressed! Will definitely come back!

Was this review helpful?

0

found this review helpful

{{ reviews[74438].errors[0] }}

This review is the subjective opinion of a patient and not of Opencare.

Reviewed on

May 2nd, 2019

• Verified patient

Thanks Sandy for your patience and understanding !

Was this review helpful?

0

found this review helpful

{{ reviews[74048].errors[0] }}

This review is the subjective opinion of a patient and not of Opencare.

Reviewed on

May 2nd, 2019

• Verified patient

really nice initial examination and first clean-up. I got useful tips for improving my floss using and avoiding stains from frequently drinking coffee (just rinse with water). Also, I had a friendly environment to help me relax from the first appointment. They helped me build a more clear understanding of my dental health and offered a detailed plan for the following treatments.

Was this review helpful?

0

found this review helpful

{{ reviews[74021].errors[0] }}

This review is the subjective opinion of a patient and not of Opencare.

Reviewed on

April 30th, 2019

• Verified patient

Very transparent and informative about the whole process, helped to ensure I am taking the best care of my oral health.

Was this review helpful?

0

found this review helpful

{{ reviews[73907].errors[0] }}

This review is the subjective opinion of a patient and not of Opencare.

Reviewed on

April 30th, 2019

• Verified patient

Great experience, very patient and friendly.

Was this review helpful?

0

found this review helpful

{{ reviews[73858].errors[0] }}

This review is the subjective opinion of a patient and not of Opencare.

Reviewed on

April 27th, 2019

• Verified patient

Excellent service

Was this review helpful?

0

found this review helpful

{{ reviews[73761].errors[0] }}

This review is the subjective opinion of a patient and not of Opencare.

Reviewed on

April 25th, 2019

• Verified patient

Explained in depth what was wrong and what I should do.

Was this review helpful?

0

found this review helpful

{{ reviews[73679].errors[0] }}

This review is the subjective opinion of a patient and not of Opencare.

Reviewed on

April 23rd, 2019

• Verified patient

I've been to so many dentists over the last 30 years and Sandy is by far the most helpful, patient and articulate.

Was this review helpful?

0

found this review helpful

{{ reviews[73451].errors[0] }}

This review is the subjective opinion of a patient and not of Opencare.

Reviewed on

April 22nd, 2019

• Verified patient

Amazing service! Quick, efficient, and very friendly staff :)

Was this review helpful?

0

found this review helpful

{{ reviews[73446].errors[0] }}

This review is the subjective opinion of a patient and not of Opencare.

Reviewed on

April 4th, 2019

• Verified patient

Sandy was very understanding and helpful in her explanations. She made sure to go through all the details with you and explain all possibilities with you. Very transparent and patient.

Was this review helpful?

0

found this review helpful

{{ reviews[72573].errors[0] }}

This review is the subjective opinion of a patient and not of Opencare.

Reviewed on

March 31st, 2019

• Verified patient

Everyone was very sweet and friendly. They listened to all my concerns and even the technician taking photos of me was caring and understanding. Highly recommended place!

Was this review helpful?

0

found this review helpful

{{ reviews[72355].errors[0] }}

This review is the subjective opinion of a patient and not of Opencare.

Reviewed on

March 28th, 2019

• Verified patient

Great first checkup and cleaning! Very thorough and knowledgeable with very friendly staff!

Was this review helpful?

0

found this review helpful

{{ reviews[72210].errors[0] }}

This review is the subjective opinion of a patient and not of Opencare.

Reviewed on

February 22nd, 2019

• Verified patient

100% happy with Sandy! Have seen her a few times now and won't see anyone else. She's honest and thorough but doesn't convince you of work you don't need. Everything you look for in a dentist!

Was this review helpful?

0

found this review helpful

{{ reviews[70052].errors[0] }}

This review is the subjective opinion of a patient and not of Opencare.

Reviewed on

February 21st, 2019

• Verified patient

It was fast easy and my teeth feel great.

Was this review helpful?

0

found this review helpful

{{ reviews[70023].errors[0] }}

This review is the subjective opinion of a patient and not of Opencare.

Reviewed on

February 20th, 2019

• Verified patient

It was excellent visit. Dr sandy was very professional,I highly recommend.

Was this review helpful?

0

found this review helpful

{{ reviews[69909].errors[0] }}

This review is the subjective opinion of a patient and not of Opencare.

Reviewed on

February 17th, 2019

• Verified patient

Hassle free, great first visit experience. Good referrals to other specialists.

Was this review helpful?

0

found this review helpful

{{ reviews[69692].errors[0] }}

This review is the subjective opinion of a patient and not of Opencare.

Reviewed on

February 13th, 2019

• Verified patient

Dr. Liu is very thorough, personable, and the whole office gives a new perspective on the world of dentistry. So up-to-date and eye-opening. The staff is very friendly, and I look forward to my future visits.

Was this review helpful?

0

found this review helpful

{{ reviews[69168].errors[0] }}

This review is the subjective opinion of a patient and not of Opencare.

Reviewed on

February 6th, 2019

• Verified patient

Sandy was great! She took the time to fully walk me through my x-rays and results, and was able to confidently answer all of my questions. Would highly recommend her!

Was this review helpful?

0

found this review helpful

{{ reviews[68380].errors[0] }}

This review is the subjective opinion of a patient and not of Opencare.

Reviewed on

January 23rd, 2019

• Verified patient

Sandy was a very intelligent and pleasant dentist. She explained the results of my exam to me in a way that was very easy to understand. I definitely know what my next steps are to improve my overall dental health. Thanks Sandy!

Was this review helpful?

0

found this review helpful

{{ reviews[67600].errors[0] }}

This review is the subjective opinion of a patient and not of Opencare.

Reviewed on

January 19th, 2019

• Verified patient

Perfect balance of professional service and informal communication. Punctual and great attention to helping patients understand dental issues and procedures. Best dentist visit in years.

Was this review helpful?

0

found this review helpful

{{ reviews[67440].errors[0] }}

This review is the subjective opinion of a patient and not of Opencare.

Reviewed on

January 19th, 2019

• Verified patient

Fantastic Dentist. Highly recommended.

Was this review helpful?

0

found this review helpful

{{ reviews[67425].errors[0] }}

This review is the subjective opinion of a patient and not of Opencare.

Reviewed on

January 16th, 2019

• Verified patient

Dr. Liu is amazing! She's kind and knowledgeable. She took the time to explain everything to me in detail to empower me to make informed decisions.

Was this review helpful?

0

found this review helpful

{{ reviews[67245].errors[0] }}

This review is the subjective opinion of a patient and not of Opencare.

Reviewed on

January 14th, 2019

• Verified patient

Truly the best dental experience I've had. Sandy explained everything to me step by step and helped curb my anxiety. She is patient and extremely skilled. Completely painless cavity fillings. Thanks!

Was this review helpful?

0

found this review helpful

{{ reviews[67180].errors[0] }}

This review is the subjective opinion of a patient and not of Opencare.

Reviewed on

January 9th, 2019

• Verified patient

Dr. Sandy is fantastic. She and staff were very friendly and helpful! I would recommend her and Parkview Dental.

Was this review helpful?

0

found this review helpful

{{ reviews[66960].errors[0] }}

This review is the subjective opinion of a patient and not of Opencare.

Reviewed on

January 8th, 2019

• Verified patient

Dr. Liu is very friendly and knowledgeable. She takes the time necessary to explain what is going on with your oral health and is eager to answer any questions you have. She is respectful and really made my appointment relaxing.

Was this review helpful?

0

found this review helpful

{{ reviews[66943].errors[0] }}

This review is the subjective opinion of a patient and not of Opencare.

Reviewed on

December 13th, 2018

• Verified patient

It was a great experience starting from the assistant to the doctor. They really make you comfortable at each process and explains you everything in detail. Overall I was satisfied with my first experience

Was this review helpful?

0

found this review helpful

{{ reviews[66171].errors[0] }}

This review is the subjective opinion of a patient and not of Opencare.

Reviewed on

December 12th, 2018

• Verified patient

She was really warm and friendly and also on time! Didn't keep me waiting at all. She was competent and easy to talk to.

Was this review helpful?

0

found this review helpful

{{ reviews[66097].errors[0] }}

This review is the subjective opinion of a patient and not of Opencare.

Reviewed on

December 6th, 2018

• Verified patient

Dr. Sandy Liu is the best Dentist I've ever had. My first impression of her was 10 out of 10! She is thorough, gentle and very resourceful. The entire staff is courteous and helpful. I hope Dr. Sandy Liu will take care of my teeth for many years to come! I highly recommend Dr. Sandy Liu and her team!

Was this review helpful?

0

found this review helpful

{{ reviews[65864].errors[0] }}

This review is the subjective opinion of a patient and not of Opencare.

Reviewed on

December 5th, 2018

• Verified patient

Staff and everyone were very friendly and flexible, great location and hours.

Was this review helpful?

0

found this review helpful

{{ reviews[65779].errors[0] }}

This review is the subjective opinion of a patient and not of Opencare.

Reviewed on

December 4th, 2018

• Verified patient

I had a great experience with Dr. Liu myself so I also made an appointment for my kid with her. She was just amazing and my shy 3-yr old felt completely at home with her!

Was this review helpful?

0

found this review helpful

{{ reviews[65721].errors[0] }}

This review is the subjective opinion of a patient and not of Opencare.

Reviewed on

November 27th, 2018

• Verified patient

Great experience. She treated my 10 year old with patience and compassion

Was this review helpful?

0

found this review helpful

{{ reviews[65403].errors[0] }}

This review is the subjective opinion of a patient and not of Opencare.

Reviewed on

November 16th, 2018

• Verified patient

It'd been awhile since I'd gone to the dentist, but Dr. Liu and her staff were awesome. I've never liked going to the dentist, but the hygienist made me feel comfortable (as much as can be). Dr. Liu herself was great, and while I hadn't expected it, she was thorough in explaining everything to me, which I appreciated.

Was this review helpful?

0

found this review helpful

{{ reviews[64917].errors[0] }}

This review is the subjective opinion of a patient and not of Opencare.

Reviewed on

November 6th, 2018

• Verified patient

My visit was very smooth and super fast. Got all my comprehensive exams done and was out in no time. Dr. Sandy was very thorough with checkups and recommendations! I have full confidence in Parkview Dental team! They were very professional and caring. I highly recommend them for all your dental consultations.

Was this review helpful?

0

found this review helpful

{{ reviews[64444].errors[0] }}

This review is the subjective opinion of a patient and not of Opencare.

Reviewed on

October 26th, 2018

• Verified patient

Wonderful experience. Dr. Liu was very friendly. Her expertise showed with her attention to detail.

Was this review helpful?

0

found this review helpful

{{ reviews[64000].errors[0] }}

This review is the subjective opinion of a patient and not of Opencare.

Reviewed on

October 11th, 2018

• Verified patient

Excellent service. Dr. Liu explained everything in a very straight-forward way. Cleaning with Brady was painless. Fully recommended.

Was this review helpful?

0

found this review helpful

{{ reviews[63323].errors[0] }}

This review is the subjective opinion of a patient and not of Opencare.

Reviewed on

September 19th, 2018

• Verified patient

Everyone was friendly. Dr. Liu answered all my concerns and didn't do unnecessary exams like many dentists do. The receptionist was friendly and I enjoyed talking with her about random subject. If I didn't move, I would go back.

Was this review helpful?

0

found this review helpful

{{ reviews[62358].errors[0] }}

This review is the subjective opinion of a patient and not of Opencare.

Reviewed on

September 11th, 2018

• Verified patient

Dr Sandy Liu is the gentlest dentist I've ever visited. I've always had a fear for dentist visit so much that I haven't been to one in 2 years prior to seeing her. She repeatedly asks how I feel throughout the whole filling process and gives reasonable dental care advice. I've since introduced all my friends to see her!

Was this review helpful?

0

found this review helpful

{{ reviews[62003].errors[0] }}

This review is the subjective opinion of a patient and not of Opencare.

Reviewed on

August 25th, 2018

• Verified patient

I was having my cleaning with a dental hygienist and she is really nice and professional.

Was this review helpful?

0

found this review helpful

{{ reviews[60852].errors[0] }}

This review is the subjective opinion of a patient and not of Opencare.

Reviewed on

August 23rd, 2018

• Verified patient

I hate going to the dentist and put off finding a dentist when I moved to the city. I'm glad I found Dr Liu - she is knowledgeable, gentle, and explains everything thoroughly. I was very nervous and she allowed me time to take a breath when needed - this was great!

Was this review helpful?

0

found this review helpful

{{ reviews[60763].errors[0] }}

This review is the subjective opinion of a patient and not of Opencare.

Reviewed on

August 22nd, 2018

• Verified patient

Had a great first experience at Parkview Dental. The staff was very friendly and helpful and Dr. Liu was extremely professional and sweet. I would 100% recommend this practice.

Was this review helpful?

0

found this review helpful

{{ reviews[60714].errors[0] }}

This review is the subjective opinion of a patient and not of Opencare.

Reviewed on

August 3rd, 2018

• Verified patient

Very professional atmosphere, and exceptionally understanding of my fears and concerns regarding a wisdom tooth extraction. I haven't been this happy with a dentist since I was a child, and had a wonderful dentist who I was actually excited to see!

Was this review helpful?

0

found this review helpful

{{ reviews[60078].errors[0] }}

This review is the subjective opinion of a patient and not of Opencare.

She explained everything she did very throughly

Reviewed on

July 2nd, 2018

• Verified patient

She gave me a detailed review on what she was doing. She was very knowledgeable and explained to me how to improve certain aspects of my mouth/teeth health

Was this review helpful?

0

found this review helpful

{{ reviews[58754].errors[0] }}

This review is the subjective opinion of a patient and not of Opencare.

Welcoming and pleasant!

Reviewed on

June 24th, 2018

• Verified patient

I have always been nervous around dentists so naturally I was hesitant to try out a new dentist. However as soon as I met Dr. Liu, I knew there was nothing to worry about. She was very patient in explaining everything to me and walked me through the intake exam with a lot of detail - which I appreciated. She made the entire experience very easy!

Was this review helpful?

0

found this review helpful

{{ reviews[58596].errors[0] }}

This review is the subjective opinion of a patient and not of Opencare.

Great service

Reviewed on

June 23rd, 2018

• Verified patient

Front Desk staff was very heartwarming. Dentists being knowledgeable by explaining my teeth problem. They have shown their professional way when comes to teeth cleaning, follow-up appointment, X-ray, and questioning. I left the dental with a great experience.

Was this review helpful?

0

found this review helpful

{{ reviews[58575].errors[0] }}

This review is the subjective opinion of a patient and not of Opencare.

Amazing!

Reviewed on

June 9th, 2018

• Verified patient

This was by far the best dentist experience I've ever had.

Was this review helpful?

0

found this review helpful

{{ reviews[58275].errors[0] }}

This review is the subjective opinion of a patient and not of Opencare.

Fantastic!

Reviewed on

May 13th, 2018

• Verified patient

The doctor was patient with all questions and her staff is wonderful as well!

Was this review helpful?

0

found this review helpful

{{ reviews[57795].errors[0] }}

This review is the subjective opinion of a patient and not of Opencare.

Excellent. Best dentist I experienced so far.

Reviewed on

May 3rd, 2018

• Verified patient

She is very knowledgeable and professional.

Was this review helpful?

0

found this review helpful

{{ reviews[57570].errors[0] }}

This review is the subjective opinion of a patient and not of Opencare.

The experience was helpful because she was a very informative dentist.

Reviewed on

April 30th, 2018

• Verified patient

I was taught about things that I need to improve and things that I am doing well in my daily dental hygiene routine. The staff were very friendly. I recommend this office to one and all.

Was this review helpful?

0

found this review helpful

{{ reviews[57497].errors[0] }}

This review is the subjective opinion of a patient and not of Opencare.

Dr Liu and staff are very friendly and through!

Reviewed on

April 29th, 2018

• Verified patient

Best dental appointment I've had

Was this review helpful?

0

found this review helpful

{{ reviews[57474].errors[0] }}

This review is the subjective opinion of a patient and not of Opencare.

Extremely positive beyond any expectation!

Reviewed on

April 24th, 2018

• Verified patient

Extremely welcoming and supportive staff, clean and comfortable clinic. Dr. Sandy took her time to explain my situation and possible options. Staff was extremely courteous and very sensitive to my level of nervousness. Very very very highly recommend this clinic!

Was this review helpful?

0

found this review helpful

{{ reviews[57387].errors[0] }}

This review is the subjective opinion of a patient and not of Opencare.

I had a great experience at the dentist, for once.

Reviewed on

April 21st, 2018

• Verified patient

I went in for a cleaning after avoiding the dentist for a few years; apparently my gums have receded so cleanings are very painful. The hygienist was very considerate of my discomfort and did everything she could to minimize pain. It's the first time since my late teens that I've left the dentist in good spirits.

Was this review helpful?

0

found this review helpful

{{ reviews[57323].errors[0] }}

This review is the subjective opinion of a patient and not of Opencare.

I felt very comfortable!

Reviewed on

April 18th, 2018

• Verified patient

I usually get a little uncomfortable at the dentist but Dr. Liu made me feel very relaxed. She offered me a numbing cream even though I had a tiny procedure done (I'm a bit of a baby). She also offered some great tips on dental hygiene that was specifically catered to me! Overall great experience!

Was this review helpful?

0

found this review helpful

{{ reviews[57268].errors[0] }}

This review is the subjective opinion of a patient and not of Opencare.

Great!

Reviewed on

March 30th, 2018

• Verified patient

I went for an initial comprehensive dental examination. Dr. Sandy Liu was extremely thorough with the examination and provided some great insights!

Was this review helpful?

0

found this review helpful

{{ reviews[56845].errors[0] }}

This review is the subjective opinion of a patient and not of Opencare.

Excellent

Reviewed on

March 28th, 2018

• Verified patient

Very kind, informative, and quick

Was this review helpful?

0

found this review helpful

{{ reviews[56780].errors[0] }}

This review is the subjective opinion of a patient and not of Opencare.

Very thorough and and professional

Reviewed on

March 21st, 2018

• Verified patient

Everything went great. The front desk staff are very friendly and efficient. They even pre-sent my new patient forms to fill out before my appointment to make things easier on the day of my appointment. Dr. Liu was extremely thorough and took time to explain the process and talk to me about suggesting on how to improve my oral health. Highly recommend!

Was this review helpful?

0

found this review helpful

{{ reviews[56667].errors[0] }}

This review is the subjective opinion of a patient and not of Opencare.

Professional and friendly

Reviewed on

March 21st, 2018

• Verified patient

I had a fantastic experience with Dr. Liu and her team. Everyone in the office was approachable and eager to help answer all of my questions. Dr. Liu's exam was thorough and exceptionally well-explained.

Was this review helpful?

0

found this review helpful

{{ reviews[56664].errors[0] }}

This review is the subjective opinion of a patient and not of Opencare.

Great experience, will be back

Reviewed on

March 19th, 2018

• Verified patient

Overall, great experience with Dr. Sandy Liu. Her staff was fantastic and really took the time to get to know me and my teeth. The hygienist was very gentle and made sure that I was comfortable through the whole appointment. Great, convenient location too! I think I found my new dentist!

Was this review helpful?

0

found this review helpful

{{ reviews[56583].errors[0] }}

This review is the subjective opinion of a patient and not of Opencare.

Flawless.

Reviewed on

March 13th, 2018

• Verified patient

It was a morning appointment...I arrived early to leave enough time to fill out the intake forms (and was thanked by everyone) and was greeted shortly after by Dr. Liu. It was a warm introduction, and she came across as friendly and approachable :D She took the time to explain all of the steps for my visit (exam and cleaning) and was sure at each step to ensure that I was comfortable. I don't get nervous about going to the dentist, but I know that some do; it was great to see that it's a consideration regardless. Dr. Liu also made time for a few other questions that I had that were unrelated to the exam and scheduled time to take care of them - even going so far as to check whether my health insurance would cover the individual items, which goes a long way towards peace of mind. When going over the results of the exam (which were presented in a very impressive fashion), all of the imaging/examinations were explained in detail and I was able to have all questions answered clearly, which left me feeling very positive about my oral health. The cleaning was gentle and painless, and the hygienist and I shared a laugh about a mid-cleaning sneeze after we wrapped up - all in all a completely positive experience. I've already been back for some additional work since my first visit and will continue to trust my pearly whites with Dr. Liu!

Was this review helpful?

0

found this review helpful

{{ reviews[56475].errors[0] }}

This review is the subjective opinion of a patient and not of Opencare.

Friendly and considerate!

Reviewed on

March 10th, 2018

• Verified patient

Sandy was very friendly and helpful and considerate of the fact that I'm nervous at the dentist.

Was this review helpful?

0

found this review helpful

{{ reviews[56426].errors[0] }}

This review is the subjective opinion of a patient and not of Opencare.

Felt like she cared

Reviewed on

March 10th, 2018

• Verified patient

Dr. Sandy was great, made the whole process very easy. I felt like the team was really invested in making sure all aspects of my mouth were looked at.

Was this review helpful?

0

found this review helpful

{{ reviews[56416].errors[0] }}

This review is the subjective opinion of a patient and not of Opencare.

Excellent

Reviewed on

March 5th, 2018

• Verified patient

Dr. Sandy is the best of the best. I always leave the clinic feeling more than satisfied with my visit, not only because she is an excellent dentist, but also because she provides amazing service. She is genuinely so kind and caring.

Was this review helpful?

0

found this review helpful

{{ reviews[56320].errors[0] }}

This review is the subjective opinion of a patient and not of Opencare.

Very detailed and informative appointment

Reviewed on

February 28th, 2018

• Verified patient

A very good first appointment. Dr. Sandy communicated very clearly and in plenty of detail so I knew what she was doing and then we went through the results together. I would recommend an appointment with her.

Was this review helpful?

0

found this review helpful

{{ reviews[56261].errors[0] }}

This review is the subjective opinion of a patient and not of Opencare.

Excellent

Reviewed on

February 26th, 2018

• Verified patient

My of my best dental experiences. With it being my first time there, they were not only thorough but they also made sure to explain each step. Dr. Liu did an excellent job at making me feel informed and comfortable.

Was this review helpful?

0

found this review helpful

{{ reviews[56242].errors[0] }}

This review is the subjective opinion of a patient and not of Opencare.

refreshing

Reviewed on

February 23rd, 2018

• Verified patient

Everyone is super friendly, the office is clean and most importantly Dr. Liu and her staff are incredibly knowledgeable and helpful.

Was this review helpful?

0

found this review helpful

{{ reviews[56204].errors[0] }}

This review is the subjective opinion of a patient and not of Opencare.

Super friendly and very thorough

Reviewed on

February 19th, 2018

• Verified patient

Dr. Liu was extremely friendly and patient with me. She took her time going through my xrays and made sure I understand how to best take care post-appointment. Really enjoyed my experience. The staff was also very friendly and easy going.

Was this review helpful?

0

found this review helpful

{{ reviews[56135].errors[0] }}

This review is the subjective opinion of a patient and not of Opencare.

Great

Reviewed on

February 16th, 2018

• Verified patient

Great

Was this review helpful?

0

found this review helpful

{{ reviews[56099].errors[0] }}

This review is the subjective opinion of a patient and not of Opencare.

It was a great first visit with Sandy and I'd highly recommend her as a dentist!

Reviewed on

February 14th, 2018

• Verified patient

My first dentist appointment at Parkview Dental was great - zero complaints! Everyone in the office was extremely friendly, especially Sandy. She made feel super comfortable during the required oral exam for new patients, and throughly explained all the results to me in a professional, yet conversational tone. I'd highly recommend Sandy if you're looking to switch to a new dentist!

Was this review helpful?

0

found this review helpful

{{ reviews[56070].errors[0] }}

This review is the subjective opinion of a patient and not of Opencare.

Timely, effective and very friendly.

Reviewed on

February 11th, 2018

• Verified patient

10/10 will be going regularly.

Was this review helpful?

0

found this review helpful

{{ reviews[56009].errors[0] }}

This review is the subjective opinion of a patient and not of Opencare.

Very professional.

Reviewed on

January 26th, 2018

• Verified patient

Sandy and her team took the time to ensure that I understood everything clearly. The appointment was efficient and professional.

Was this review helpful?

0

found this review helpful

{{ reviews[55439].errors[0] }}

This review is the subjective opinion of a patient and not of Opencare.

Dr. Liu and her team are outstanding!

Reviewed on

January 11th, 2018

• Verified patient

I have gone in for cleanings and fillings at Parkview Dental and every time I left happier than I arrived. Dr. Liu and her team describe each procedure, ensure the fillings are perfect, identify potential areas of concern and provide advice to remidy the issue, answer any questions I have, and make sure I am comfortable throughout the visit by checking in every so often. From start to finish I can not think of anything they should improve and I have recommended them to my family and friends.

Was this review helpful?

0

found this review helpful

{{ reviews[54272].errors[0] }}

This review is the subjective opinion of a patient and not of Opencare.

Great experience

Reviewed on

December 18th, 2017

• Verified patient

Haven't been to the dentist in 3 years and this experience was great! The dental hygienist was super nice and was so gentle I had nearly no pain for not going in so long. After, Sandy was very through in my examination.

Was this review helpful?

0

found this review helpful

{{ reviews[52766].errors[0] }}

This review is the subjective opinion of a patient and not of Opencare.

Friendly and extremely informative.

Reviewed on

December 13th, 2017

• Verified patient

Dr Liu and her team are all super friendly and knowledgeable. They go over every step of the exam with you and provide visuals so you understand exactly what they're talking about. I've never had a dentist go over things with me to such an extent and it was great to see things from their perspective. They hygienist I had was super friendly and gave me a fantastic cleaning.

Was this review helpful?

0

found this review helpful

{{ reviews[52356].errors[0] }}

This review is the subjective opinion of a patient and not of Opencare.

Sandy was very Friendly, professional, and knowledgeable.

Reviewed on

November 21st, 2017

• Verified patient

Really enjoyed my appointment was a little nervous at first. The team was very accommodating and professional. Sandy was great, very detailed and professional.

Was this review helpful?

0

found this review helpful

{{ reviews[50463].errors[0] }}

This review is the subjective opinion of a patient and not of Opencare.

Great experience

Reviewed on

November 20th, 2017

• Verified patient

Dr. Liu took the time to answer my questions and explained exactly what I needed to do to ensure my teeth remain healthy.

Was this review helpful?

0

found this review helpful

{{ reviews[50255].errors[0] }}

This review is the subjective opinion of a patient and not of Opencare.

It was a very comfortable and thorough checkup.

Reviewed on

November 19th, 2017

• Verified patient

This was my first checkup with her. It was timely and all clinic staff with friendly and professional. Dr. Liu was very thorough and explained everything along the way and made the whole process very comfortable.

Was this review helpful?

0

found this review helpful

{{ reviews[50198].errors[0] }}

This review is the subjective opinion of a patient and not of Opencare.

Very welcoming and very friendly staff

Reviewed on

November 17th, 2017

• Verified patient

Everything about my experience at Parkview Dental has been excellent. Dr. Sandy Liu was great at explaining everything in detail and took real care of my well being. The staff there is also very friendly and they clearly care about their patients.

Was this review helpful?

0

found this review helpful

{{ reviews[50087].errors[0] }}

This review is the subjective opinion of a patient and not of Opencare.

Dr Liu was professional and thorough.

Reviewed on

November 17th, 2017

• Verified patient

Great dentist. Polite, professional, eager and thorough. She did a full examination of my teeth and gums, explained the results, made recommendations and answered questions.

Was this review helpful?

0

found this review helpful

{{ reviews[50086].errors[0] }}

This review is the subjective opinion of a patient and not of Opencare.

Excellent!

Reviewed on

November 15th, 2017

• Verified patient

Very good doctor - friendly, knowledgeable and professional. I went in there last week and had to wait for only a few minutes before my session began.

Was this review helpful?

0

found this review helpful

{{ reviews[49906].errors[0] }}

This review is the subjective opinion of a patient and not of Opencare.

Great.

Reviewed on

September 13th, 2017

• Verified patient

Easy. Great. Simple. Nice. Convenient. Would recommend to everyone downtown. Makes going to the dentist tolerable.

Was this review helpful?

0

found this review helpful

{{ reviews[45129].errors[0] }}

This review is the subjective opinion of a patient and not of Opencare.

Very professional

Reviewed on

September 7th, 2017

• Verified patient

Dr. Lui is fantastic. She was very professional and really took the time to explain everything. Definitely makes you feel comfortable.

Was this review helpful?

0

found this review helpful

{{ reviews[44784].errors[0] }}

This review is the subjective opinion of a patient and not of Opencare.

Friendly, efficient

Reviewed on

September 4th, 2017

• Verified patient

Always have a great experience here. Would recommend (and already have). Timely appointment both for taking me in and for the length of my assessment

Was this review helpful?

0

found this review helpful

{{ reviews[44440].errors[0] }}

This review is the subjective opinion of a patient and not of Opencare.

Great service.

Reviewed on

August 25th, 2017

• Verified patient

Dr. Liu was professional and explained my X-ray results in detail. It was definitely better than some of my other dentist experience.

Was this review helpful?

0

found this review helpful

{{ reviews[43897].errors[0] }}

This review is the subjective opinion of a patient and not of Opencare.

Very helpful people and highly skilled and knowledgeable!

Reviewed on

August 25th, 2017

• Verified patient

I have been taken care of from end to end. Though the hygienists may be different from time to time, but the consistency of the their quality of service and track of my records make the whole experience seamless to me from that point of view. Great advice when it come to the different options at hand, and very engaging in terms of pros and cons of every option; such as bridge, implant, or crown. I am very happy, and though I hate when my teeth hurt, but I do know where to go when it happens! Parkview is!

Was this review helpful?

0

found this review helpful

{{ reviews[43880].errors[0] }}

This review is the subjective opinion of a patient and not of Opencare.

Easy! Quick and professional.

Reviewed on

August 20th, 2017

• Verified patient

Dr. Liu made me feel very comfortable during my appointment. She was very professional and paid attention to detail. She carefully went over all my xrays and answered all my questions.

Was this review helpful?

0

found this review helpful

{{ reviews[43592].errors[0] }}

This review is the subjective opinion of a patient and not of Opencare.

Best dental experience I've had. Extremely thorough, and talked me though the whole thing - would recommend to anyone!

Reviewed on

August 17th, 2017

• Verified patient

Best dental experience I've had. Extremely thorough, and talked me though the whole thing - would recommend to anyone!

Was this review helpful?

0

found this review helpful

{{ reviews[43451].errors[0] }}

This review is the subjective opinion of a patient and not of Opencare.

She's the bees knees!!

Reviewed on

July 20th, 2017

• Verified patient

The first thing you notice at Dr. Liu's office is that her staff are really great people. Everyone is really friendly and are good at their jobs. The hygienist who did my cleaning (Braedi) was very gentle, thorough and explained all the steps. Dr. Liu herself is superbly professional and makes you feel very comfortable. I had a bit of work done on my second appointment and it was an absolute breeze.

Was this review helpful?

0

found this review helpful

{{ reviews[41775].errors[0] }}

This review is the subjective opinion of a patient and not of Opencare.

Very friendly approachable and knowledgable

Reviewed on

July 12th, 2017

• Verified patient

Sandy was very approachable and ensured that I felt comfortable throughout my appointment. Really enjoyed her feedback and positive reinforcements.

Was this review helpful?

0

found this review helpful

{{ reviews[41352].errors[0] }}

This review is the subjective opinion of a patient and not of Opencare.

Excellent experience, and I would recommend Parkview Dental.

Reviewed on

May 12th, 2017

• Verified patient

I came in for a check-up and cleaning, and Dr. Liu was super nice and walked me through her explanations, while acknowledging that I'm not a big fan of visiting the dentist. She's a super kind and knowledgeable doctor.

Was this review helpful?

0

found this review helpful

{{ reviews[38028].errors[0] }}

This review is the subjective opinion of a patient and not of Opencare.

Thorough exam and excellent experience!

Reviewed on

February 8th, 2017

• Verified patient

I have always been scared to go to the dentist but Dr. Liu has completely changed my opinion and past experiences. I was greeted right a way when I went into the clinic and I didn't have to wait a long time for my appointment. Dr Liu is extremely friendly, approachable and very knowledgeable. She is passionate about her job and my exam was completed on time and very informative. Dr. Liu took the time to explain the exam and what those tests were for and I was well educated on my oral health just by going to one exam. It was definitely a wonderful experience and I would not hesitate to recommend my friends there.

Was this review helpful?

0

found this review helpful

{{ reviews[32043].errors[0] }}

This review is the subjective opinion of a patient and not of Opencare.

| | |
| --- | --- |
| Caring | |
| Helpful | |
| Knowledgeable | |

Great experience - will definitely return!

Reviewed on

February 6th, 2017

Dr. Sandy Liu is very friendly and knowledgeable. After trying out a few other dentists with disappointment, I am relieved to have found a dentist that is knowledgeable and caring. I definitely plan on being a long-term client. Thank you Sandy!

Was this review helpful?

0

found this review helpful

{{ reviews[31875].errors[0] }}

This review is the subjective opinion of a patient and not of Opencare.

| | |
| --- | --- |
| Caring | |
| Helpful | |
| Knowledgeable | |

Excellent experience

Reviewed on

January 20th, 2017

Sandy was great, she is very knowledgable and friendly. The office was conveniently located and the payment process was easy. The booking was extremely convenient. I will most definitely make this my regular dentist.

Was this review helpful?

0

found this review helpful

{{ reviews[30911].errors[0] }}

This review is the subjective opinion of a patient and not of Opencare.

Great check-up

Reviewed on

January 19th, 2017

Dr. Liu was great and so were the hygienists, Nella and Brady. They all made the experience as pleasant as possible. The check up was thorough and Dr. Liu went through all the pictures and x-rays identifying any issues or concerns she had. It was very comforting to briefing of my dental health.

Was this review helpful?

0

found this review helpful

{{ reviews[30870].errors[0] }}

This review is the subjective opinion of a patient and not of Opencare.

| | |
| --- | --- |
| Caring | |
| Helpful | |
| Knowledgeable | |

Excellent experience!

Reviewed on

January 12th, 2017

Dr. Sandy was so awesome! I have only had one other dentist before, so I did not know what to expect. She was very thorough and did an excellent job explaining everything (and I had a lot of questions)! I found the walk through of the photos and x-rays super interesting. 10 out of 10! Would completely recommend! :)

Was this review helpful?

0

found this review helpful

{{ reviews[30506].errors[0] }}

This review is the subjective opinion of a patient and not of Opencare.

| | |
| --- | --- |
| Caring | |
| Helpful | |
| Knowledgeable | |

Great service!

Reviewed on

January 9th, 2017

I was greeted on time. The Staff were very friendly and helpful. I found the office to be very clean. I feel as though a Very thorough job was done and all my questions were answered without hesitation.

Was this review helpful?

0

found this review helpful

{{ reviews[30372].errors[0] }}

This review is the subjective opinion of a patient and not of Opencare.

| | |
| --- | --- |
| Caring | |
| Helpful | |
| Knowledgeable | |

Just a Cleaning

Reviewed on

December 31st, 2016

Experience was great. Didn't see Dr. Liu as it was a Saturday (New Year's Eve), but had a cleaning. Staff were friendly and professional. Booked me in for a check-up and another cleaning in 6 months time.

Was this review helpful?

0

found this review helpful

{{ reviews[30099].errors[0] }}

This review is the subjective opinion of a patient and not of Opencare.

Great Experience!

Reviewed on

December 8th, 2016

• Verified patient

Dr. Sandy and her staff are extremely thorough and kind. They even remembered that my wife came in a few days prior (without my saying anything). Throughout my entire exam, I felt very involved in my care and left feeling like I actually understood what was happening with my oral health. Definitely recommend Dr. Sandy and Parkview Dental!

Was this review helpful?

0

found this review helpful

{{ reviews[28958].errors[0] }}

This review is the subjective opinion of a patient and not of Opencare.

| | |
| --- | --- |
| Caring | |
| Helpful | |
| Knowledgeable | |

Thorough check up

Reviewed on

December 2nd, 2016

• Verified patient

Dr. Lui was very thorough and professional and took the time to answer any question that I had. She was not in a rush and took as much time as necessary to make sure that I was satisfied. I would recommend her.

Was this review helpful?

0

found this review helpful

{{ reviews[28646].errors[0] }}

This review is the subjective opinion of a patient and not of Opencare.

Great Service

Reviewed on

November 20th, 2016

• Verified patient

Great Service and would recommend the location to my family and friends. Also the location is easy to access. Did a cleaning and a filling which was handled with care and promptly. Will be going back into the future.

Was this review helpful?

0

found this review helpful

{{ reviews[28049].errors[0] }}

This review is the subjective opinion of a patient and not of Opencare.

| | |
| --- | --- |
| Caring | |
| Helpful | |
| Knowledgeable | |

Very patient and nice

Reviewed on

November 17th, 2016

• Verified patient

Sandy took time to explain everything to me, and how much each procedure cost. She was very helpful! Her and her assistant are super nice. I was very nervous and worried and they made sure I left satisfied. I'm going for appointment 2 in 10 days and I hope that it will be as pleasant. Thank you :D

Was this review helpful?

0

found this review helpful

{{ reviews[27951].errors[0] }}

This review is the subjective opinion of a patient and not of Opencare.

| | |
| --- | --- |
| Caring | |
| Helpful | |
| Knowledgeable | |

excellent

Reviewed on

November 9th, 2016

• Verified patient

easy to book, courteous staff and friendly hygienist - will be going back! the whole process was easy and everyone was friendly and nice. I live in the building right next door so it's super convenient

Was this review helpful?

0

found this review helpful

{{ reviews[27441].errors[0] }}

This review is the subjective opinion of a patient and not of Opencare.

| | |
| --- | --- |
| Caring | |
| Helpful | |
| Knowledgeable | |

Wonderful experience!

Reviewed on

October 27th, 2016

• Verified patient

Had a wonderful experience! Everyone at Parkview Dental is very welcoming, friendly, and professional. Dr. Liu was very thorough and considerate throughout the entire process. I've been looking for a new dentist for a while and I think I finally found one. I highly recommend this place!

Was this review helpful?

0

found this review helpful

{{ reviews[26812].errors[0] }}

This review is the subjective opinion of a patient and not of Opencare.

| | |
| --- | --- |
| Caring | |
| Helpful | |
| Knowledgeable | |

Thorough examination and wonderful service

Reviewed on

October 18th, 2016

• Verified patient

Very impressed by the exam I had with Dr. Liu. She was very thorough and explained everything very easily. I was extremely impressed. Everyone there is kind, informative and made me feel comfortable. Definitely a great choice!

Was this review helpful?

0

found this review helpful

{{ reviews[26316].errors[0] }}

This review is the subjective opinion of a patient and not of Opencare.

| | |
| --- | --- |
| Caring | |
| Helpful | |
| Knowledgeable | |

Great, informative experience!

Reviewed on

October 17th, 2016

• Verified patient

Dr. Liu was very sweet and kind. She made me very comfortable and explained so much to me that no dentist ever has. I'm usually very nervous at dentists offices but she made the whole thing feel pleasant. As well as it is such a beautiful clinic all together!

Was this review helpful?

0

found this review helpful

{{ reviews[26296].errors[0] }}

This review is the subjective opinion of a patient and not of Opencare.

| | |
| --- | --- |
| Caring | |
| Helpful | |
| Knowledgeable | |

Great first appointment!

Reviewed on

October 15th, 2016

• Verified patient

All of the staff were great for my first appointment with Parkview Dental. I had a cleaning first and then an exam with Dr. Liu. The hygienist was fantastic and very gentle, and Dr Liu went over all of my x-rays and images in great detail. I left feeling like I knew everything that was going on and totally confident in the care that I received. I'm usually a nervous patient but I'm not worried about my follow up appointment (where I'll have some fillings done) at all! Definitely going to recommend this to all of my friends in the neighbourhood.

Was this review helpful?

0

found this review helpful

{{ reviews[26201].errors[0] }}

This review is the subjective opinion of a patient and not of Opencare.

| | |
| --- | --- |
| Caring | |
| Helpful | |
| Knowledgeable | |

Great experience!

Reviewed on

October 14th, 2016

• Verified patient

Dr. Sandy and her team were friendly, warm, professional and extremely thorough with my cleaning and examination. Really happy with the service! It was tricky getting an after work appointment for this first visit but if you're willing to wait or book in advance it shouldn't be an issue.

Was this review helpful?

0

found this review helpful

{{ reviews[26146].errors[0] }}

This review is the subjective opinion of a patient and not of Opencare.

| | |
| --- | --- |
| Caring | |
| Helpful | |
| Knowledgeable | |

Great Care!!!

Reviewed on

October 6th, 2016

• Verified patient

Amazing experience, really felt involved in my dental care. Super nice staff they told me exactly what they were doing and explained everything to me in detail. I would recommend to anyone that is looking for a dentist. I definitely made the right choice by making Parkview Dental my new dentist office.

Was this review helpful?

0

found this review helpful

{{ reviews[25957].errors[0] }}

This review is the subjective opinion of a patient and not of Opencare.

Exam and cleaning

Reviewed on

September 8th, 2016

• Verified patient

Clean clinic, friendly staff, direct billing. Fuss-free visit. Dr. Liu took time to explain each decision and issue, using . The hygienist (I can't remember her name) was thorough but gentle (unlike some experiences I've had elsewhere).

Was this review helpful?

0

found this review helpful

{{ reviews[24572].errors[0] }}

This review is the subjective opinion of a patient and not of Opencare.

| | |
| --- | --- |
| Caring | |
| Helpful | |
| Knowledgeable | |

Great experience

Reviewed on

September 6th, 2016

• Verified patient

I hate going to the dentist and hadn't been for several years before booking this appointment. I really appreciated the level of clarity in communication from Dr. Liu and her staff about everything they were doing and how my teeth and gums were looking. Very comfortable office and overall a hugely positive experience. Took a lot of the stress of the dentist out of it for me. Thanks.

Was this review helpful?

0

found this review helpful

{{ reviews[24488].errors[0] }}

This review is the subjective opinion of a patient and not of Opencare.

Excellent dentist!

Reviewed on

September 6th, 2016

• Verified patient

I had a Great experience with dr. Sandy! She was very knowledgeable and thorough in her examination. The cleaning process was very thorough as well. I felt very comfortable the entire time and highly recommend the practice.

Was this review helpful?

0

found this review helpful

{{ reviews[24487].errors[0] }}

This review is the subjective opinion of a patient and not of Opencare.

Excellent Service

Reviewed on

August 24th, 2016

• Verified patient

Dr. Liu was amazing. I have never had a dentist that went through everything so thoroughly with great attention to detail. I felt very relaxed throughout my visit and would definitely recommend Dr. Liu and Parkview Dental.

Was this review helpful?

0

found this review helpful

{{ reviews[24035].errors[0] }}

This review is the subjective opinion of a patient and not of Opencare.

| | |
| --- | --- |
| Caring | |
| Helpful | |
| Knowledgeable | |

Would recommend!

Reviewed on

June 24th, 2016

• Verified patient

Sandy was very knowledgeable, attentive and professional. She makes you feel comfortable with switching dentists and ensures that you can trust her with your precious teeth. I would recommend Sandy and Parkview Dental to anyone!

Was this review helpful?

0

found this review helpful

{{ reviews[22201].errors[0] }}

This review is the subjective opinion of a patient and not of Opencare.

| | |
| --- | --- |
| Caring | |
| Helpful | |
| Knowledgeable | |

Kind, happy and professional

Reviewed on

June 23rd, 2016

• Verified patient

Dr. Liu was great and her staff were also fantastic. They were patient and did a very thorough job. I was impressed with their approach, and xray's that were taken. It's good to go to a dentist who is fully up to speed with all the latest techniques. I'll be back for sure.

Was this review helpful?

0

found this review helpful

{{ reviews[13386].errors[0] }}

This review is the subjective opinion of a patient and not of Opencare.

| | |
| --- | --- |
| Caring | |
| Helpful | |
| Knowledgeable | |

Super service with a smile!

Reviewed on

June 3rd, 2016

• Verified patient

Dr. Liu was awesome. Have gone to her with a toothache. She saw me quickly and took an x-ray. I had a broken filling and she fixed it within 30 minutes. The whole procedure was completely painless! I am definitely going back.

Was this review helpful?

0

found this review helpful

{{ reviews[12906].errors[0] }}

This review is the subjective opinion of a patient and not of Opencare.

| | |
| --- | --- |
| Caring | |
| Helpful | |
| Knowledgeable | |

Very Helpful, and Informative

Reviewed on

May 22nd, 2016

• Verified patient

Dr. Liu did a full exam on me. I had not been to the dentist is a few years. This was easily the best exam I have ever had done. She spent a lot of time on my teeth, and told me exactly what I needed to get done. It was actually not as bad as I had thought, which was comforting! I just needed to have 3 fillings done, I thought it would be much worse! She made an appointment for me to do all these fillings at one time, and a cleaning on another day as well... Was a very efficient visit, and I learned a lot to! Thanks.

Was this review helpful?

1

found this review helpful

{{ reviews[12638].errors[0] }}

This review is the subjective opinion of a patient and not of Opencare.

| | |
| --- | --- |
| Caring | |
| Helpful | |
| Knowledgeable | |