Dr. Perry Sugar
Dentist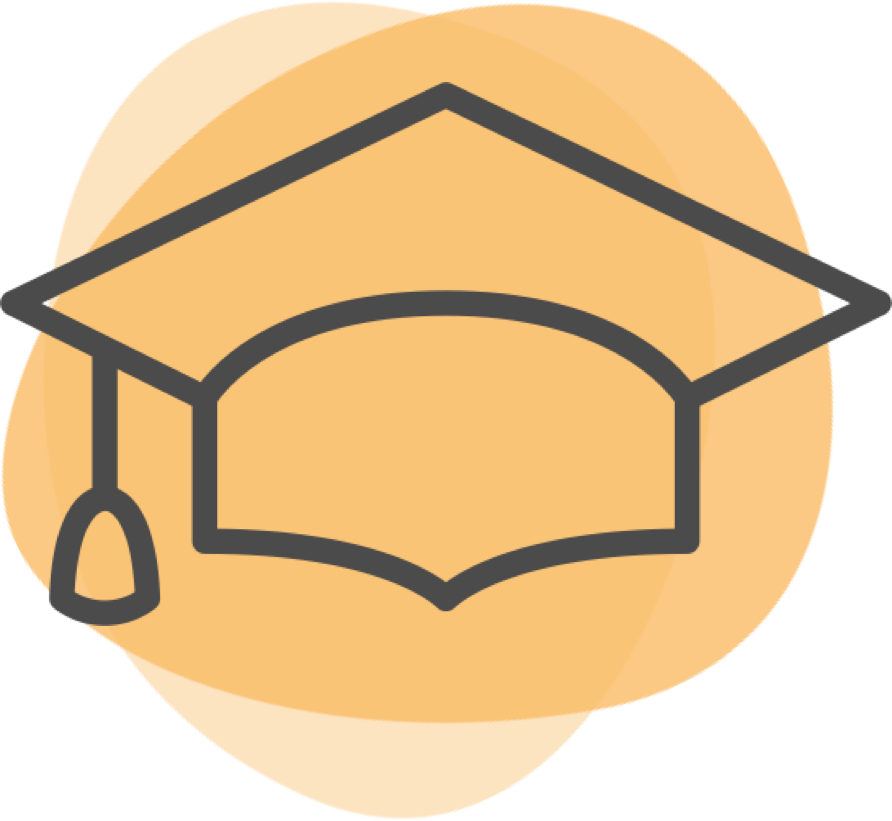 Years Experience:
36 years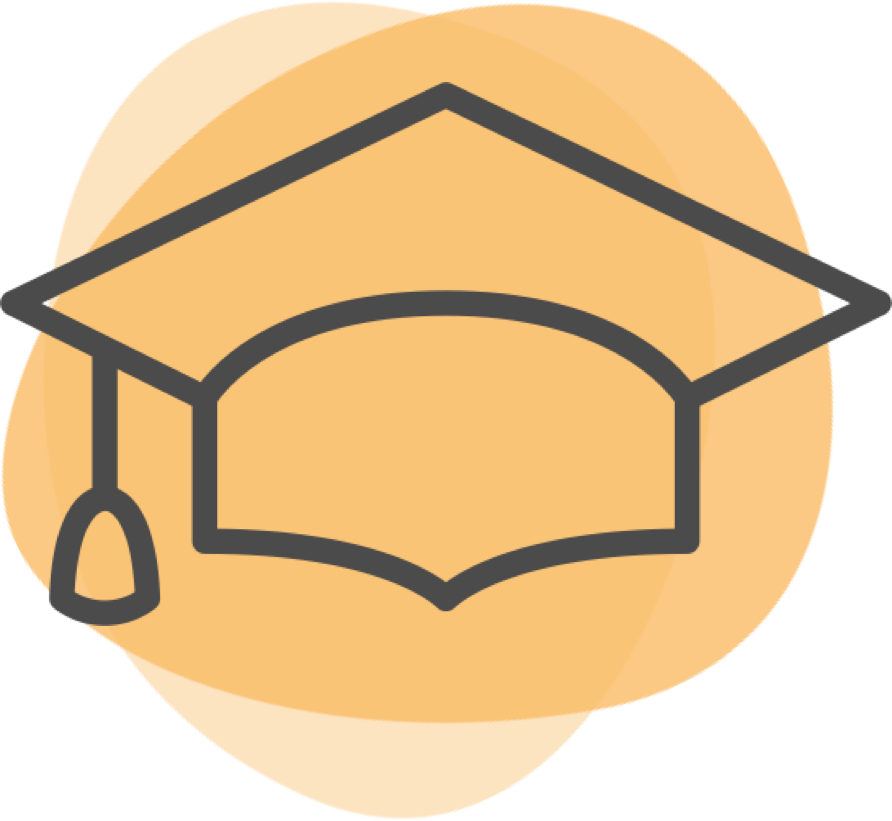 36 years experience
Location
2717 Yonge Street




Toronto

,

Ontario
| | | | | |
| --- | --- | --- | --- | --- |
| Mon | 8:00 am | - | 7:00 pm | |
| Tue | 10:00 am | - | 6:00 pm | |
| Wed | 10:00 am | - | 8:00 pm | |
| Fri | 8:00 am | - | 1:00 pm | |
| Sat | 9:00 am | - | 2:00 pm | |
Services Offered
16 Services
Bonding Braces Bridges / Dentures Cleaning Crown / Cap Filling Gum Surgery Implants Nitrous Sedation Root Canal Sleep apnea TMJ Tooth Extraction Veneers Whitening Wisdom Teeth Removal
Bonding , Braces , Bridges / Dentures , Cleaning , Crown / Cap , Filling , Gum Surgery , Implants , Nitrous Sedation , Root Canal , Sleep apnea , TMJ , Tooth Extraction , Veneers , Whitening , Wisdom Teeth Removal
About
Dr. Sugar graduated from the University of Toronto with an Honours Degree in Science and Doctor of Dental Surgery. He is currently serving as a clinical instructor at the University of Toronto. With a unique combination of the passion for arts, the precision of a dental innovator and the warmth of a trusted friend even the simplest dental treatment leaves patients feeling good about themselves and confident in sharing their smiles with others. Dr. Sugar's patients travel from far and wide across Southern Ontario because of his expertise in advances dental procedures. He takes great care in assuring the comfort and respect of each and every patient. In fact, Dr. Sugar is the dentist of choice for many of his dental peers and their families. He has attended countless educational seminars and conferences with intensive training in cosmetic, implant and laser dentistry, as well as many other aspects of advances in treatment procedures throughout North America and Europe.
What are the top 3 treatments that you focus on?
Cosmetic, same day crowns and veneers, laser dentistry which is especially useful in treating childhood decay
What are you proud of in your practice?
What I have found through my career is that the most important thing people try to find in a dentist is trust. I have always made trust priority number one, and I am proud that many of my patients honour me with their visits every year. I love taking care of them and have fun doing it. I take great pride in the privilege I have to take care of you as my patient by giving you the attention you deserve.
Which cases do you enjoy treating? Why?
Building trust with my patients and providing them with the proper treatment has been my passion for almost 30 years. I thoroughly enjoy treating any patient that comes to my office. However, I am particularly passionate about cosmetic and laser dentistry procedures, as well as utilizing the remarkable waterlase technology to treat soft/hard tissue problems.
Services Offered
16 Services
Bonding Braces Bridges / Dentures Cleaning Crown / Cap Filling Gum Surgery Implants Nitrous Sedation Root Canal Sleep apnea TMJ Tooth Extraction Veneers Whitening Wisdom Teeth Removal
Bonding , Braces , Bridges / Dentures , Cleaning , Crown / Cap , Filling , Gum Surgery , Implants , Nitrous Sedation , Root Canal , Sleep apnea , TMJ , Tooth Extraction , Veneers , Whitening , Wisdom Teeth Removal
Most Helpful Reviews

(150)

Based on 150 reviews across 2 sources
Reviewed on

September 1st, 2021

• Verified patient

Dr. Sugar and his team were all very helpful. They took all precautions to ensure covid safety. The office is very clean and modern. Dr. Sugar did a thorough assessment of my condition with a detailed report to me. I also had a cleaning, which was very thorough and professional.

Was this review helpful?

0

found this review helpful

{{ reviews[111087].errors[0] }}

This review is the subjective opinion of a patient and not of Opencare.

Reviewed on

August 9th, 2021

• Verified patient

My experience with Dr. Perry and his team has been exceptional. This is my first time at the dentist in 10 years and I couldn't be more satisfied with the work that Dr. Perry has performed on my teeth. I would recommend anyone to visit this clinic for your next trip to the dentist.

Was this review helpful?

0

found this review helpful

{{ reviews[110470].errors[0] }}

This review is the subjective opinion of a patient and not of Opencare.

Reviewed on

April 30th, 2021

• Verified patient

Great experience with Dr. Sugar. He helped to fix a bad filling and filed a few more. Painless and stress-free. His staff is also really kind and welcoming. Office is clean and the environment is friendly.

Was this review helpful?

0

found this review helpful

{{ reviews[108770].errors[0] }}

This review is the subjective opinion of a patient and not of Opencare.

Reviewed on

April 8th, 2021

• Verified patient

Office was super clean and sanitized which was comforting during these crazy times. Loved that they are a paperless office. Now onto the most important part: the staff are wonderful! My hygienist was so thorough and pleasant that I didn't feel anxious at all -- something that usually happens to me at the dentist. Dr. Sugar was kind, patient and reassuring. I'm glad I chose to join this clinic!

Was this review helpful?

0

found this review helpful

{{ reviews[108527].errors[0] }}

This review is the subjective opinion of a patient and not of Opencare.

Reviewed on

April 6th, 2021

• Verified patient

I recently visited Dr. Sugar and found his office to be incredibly professional. His colleagues and hygienists were efficient, and he showed a level of care and understanding in our consultation that was kind and refreshing. He provided me with plenty of information on my dental care, and what I may need in terms of future treatment.

Was this review helpful?

0

found this review helpful

{{ reviews[108481].errors[0] }}

This review is the subjective opinion of a patient and not of Opencare.

Reviewed on

March 30th, 2021

• Verified patient

Had an excellent visit to this clinic. Very clean and thorough. Definitely plan on returning.

Was this review helpful?

0

found this review helpful

{{ reviews[108428].errors[0] }}

This review is the subjective opinion of a patient and not of Opencare.

Reviewed on

March 23rd, 2021

• Verified patient

I had a wonderful first time appointment with Dr. Sugar and his team. Highly recommended - very pleasant experience!

Was this review helpful?

0

found this review helpful

{{ reviews[108315].errors[0] }}

This review is the subjective opinion of a patient and not of Opencare.

Reviewed on

November 24th, 2020

• Verified patient

Dr Sugar and his team are great! They're thorough but know what to prioritize. I needed some work on a previous root canal and they made sure I got the referral I needed quickly. But there's no feeling of pressure to get non-immediate things dealt with since I haven't had insurance. Gloria at the front desk is super friendly and helpful too. And they've done very well adjusting to new procedures with Covid-19.

Was this review helpful?

0

found this review helpful

{{ reviews[107229].errors[0] }}

This review is the subjective opinion of a patient and not of Opencare.

Reviewed on

March 13th, 2020

• Verified patient

Everyone in the office was fantastic. I was thoroughly impressed and made to feel welcomed. I would highly recommend Uptown Dental and Dr Sugar!

Was this review helpful?

0

found this review helpful

{{ reviews[103868].errors[0] }}

This review is the subjective opinion of a patient and not of Opencare.

Reviewed on

March 11th, 2020

• Verified patient

Great experience! the hygienist was welcoming and kind, made me feel at ease. Also did a great job cleaning my teeth. Dr. Sugar was also great!

Was this review helpful?

0

found this review helpful

{{ reviews[103505].errors[0] }}

This review is the subjective opinion of a patient and not of Opencare.

Reviewed on

March 9th, 2020

• Verified patient

Everyone was so friendly and professional. Already booked my next appointment!

Was this review helpful?

0

found this review helpful

{{ reviews[103049].errors[0] }}

This review is the subjective opinion of a patient and not of Opencare.

Reviewed on

March 8th, 2020

• Verified patient

Great service and friendly staff.

Was this review helpful?

0

found this review helpful

{{ reviews[102901].errors[0] }}

This review is the subjective opinion of a patient and not of Opencare.

Reviewed on

February 26th, 2020

• Verified patient

Very accommodating, friendly people.

Was this review helpful?

0

found this review helpful

{{ reviews[101325].errors[0] }}

This review is the subjective opinion of a patient and not of Opencare.

Reviewed on

February 24th, 2020

• Verified patient

Super service.

Was this review helpful?

0

found this review helpful

{{ reviews[101022].errors[0] }}

This review is the subjective opinion of a patient and not of Opencare.

Reviewed on

February 11th, 2020

• Verified patient

Great Experience. Very friendly and welcoming. Dr. Perry took his time to examine and explained everything thoroughly and clearly.

Was this review helpful?

0

found this review helpful

{{ reviews[99280].errors[0] }}

This review is the subjective opinion of a patient and not of Opencare.

Reviewed on

February 1st, 2020

• Verified patient

Great dentist, regimented and disciplined practices as well as a staff that is very knowledgeable and passionate. Recommend it to everyone!

Was this review helpful?

0

found this review helpful

{{ reviews[97993].errors[0] }}

This review is the subjective opinion of a patient and not of Opencare.

Reviewed on

January 28th, 2020

• Verified patient

Friendly and helpful.

Was this review helpful?

0

found this review helpful

{{ reviews[97445].errors[0] }}

This review is the subjective opinion of a patient and not of Opencare.

Reviewed on

January 15th, 2020

• Verified patient

Great customer service from beginning to end ! Gloria at the front desk was very welcoming and the dental hygienist was extremely nice and takes her time cleaning your teeth thoroughly without being in a rush. They do direct billing to your insurance which is a huge plus. Doctor Sugar is very nice as well , he is very knowledgeable and honest and will only advice you to do work you actually need . He is very informative. Loved my experience at this clinic and will be coming back!

Was this review helpful?

0

found this review helpful

{{ reviews[95962].errors[0] }}

This review is the subjective opinion of a patient and not of Opencare.

Reviewed on

January 10th, 2020

• Verified patient

Great dentist that does honest work and I feel trust in this team that I will not be pushed into dental work that I am unsure I actually need. His bedside manor is really great as well.

Was this review helpful?

0

found this review helpful

{{ reviews[95355].errors[0] }}

This review is the subjective opinion of a patient and not of Opencare.

Reviewed on

January 8th, 2020

• Verified patient

Dr. Perry Sugar was very welcoming and professional. I had all my appointments to fix any issues I had within a week.

Was this review helpful?

0

found this review helpful

{{ reviews[95189].errors[0] }}

This review is the subjective opinion of a patient and not of Opencare.

Reviewed on

January 7th, 2020

• Verified patient

Great welcome once you walk through the door. Vanya, the hygienist, took the time to explain everything in detail to me. Dr. Sugar was very kind and thorough. Highly recommend and happy I found my dentist.

Was this review helpful?

0

found this review helpful

{{ reviews[95013].errors[0] }}

This review is the subjective opinion of a patient and not of Opencare.

Reviewed on

January 6th, 2020

• Verified patient

Dr. Perry Sugar's practice was lovely. Clean, bright and very zen. All of the staff are wonderful and friendly. Dr. Sugar himself is gentle, kind and thorough. I highly recommend this practice for fearful clients, normal clients, children and everyone in between.

Was this review helpful?

0

found this review helpful

{{ reviews[94928].errors[0] }}

This review is the subjective opinion of a patient and not of Opencare.

Reviewed on

December 18th, 2019

• Verified patient

They did an amazing job. Right when I walked in they were kind and welcoming. Great cleaning and checkup.

Was this review helpful?

0

found this review helpful

{{ reviews[94181].errors[0] }}

This review is the subjective opinion of a patient and not of Opencare.

Reviewed on

December 16th, 2019

• Verified patient

Excellent

Was this review helpful?

0

found this review helpful

{{ reviews[93911].errors[0] }}

This review is the subjective opinion of a patient and not of Opencare.

Reviewed on

December 9th, 2019

• Verified patient

Great service and helpful.

Was this review helpful?

0

found this review helpful

{{ reviews[93111].errors[0] }}

This review is the subjective opinion of a patient and not of Opencare.

Reviewed on

December 7th, 2019

• Verified patient

Friendly, attentive and thorough. Would recommend.

Was this review helpful?

0

found this review helpful

{{ reviews[92934].errors[0] }}

This review is the subjective opinion of a patient and not of Opencare.

Reviewed on

December 5th, 2019

• Verified patient

He was very professional.

Was this review helpful?

0

found this review helpful

{{ reviews[92677].errors[0] }}

This review is the subjective opinion of a patient and not of Opencare.

Reviewed on

December 4th, 2019

• Verified patient

I really enjoyed Dr. Perry Sugar and his staff. Firstly, Gloria at the reception helps a lot with scheduling the appoitment and also with doubts related to insurance. Second, the Dr. Perry and his team were very caring and thoughtful during my appointment doing a great job. The clinic is clean and very welcoming.

Was this review helpful?

0

found this review helpful

{{ reviews[92523].errors[0] }}

This review is the subjective opinion of a patient and not of Opencare.

Reviewed on

November 28th, 2019

• Verified patient

5 stars! Amazing clinic

Was this review helpful?

0

found this review helpful

{{ reviews[91903].errors[0] }}

This review is the subjective opinion of a patient and not of Opencare.

Reviewed on

November 25th, 2019

• Verified patient

I really enjoyed my experience here and I have told all my family and friends about Uptown Dental. Everything is so clean and modern it was really impressive. For example because the weather was horrible they provided disposable shoe covers and everything from your initial intake to patient files is done online. My hygienist was amazing. Very thorough, gave me great tips on my oral hygiene, and so warm and friendly. Dr. Sugar was very pleasant as well. Take a chance on this office, you won't be disapponted.

Was this review helpful?

0

found this review helpful

{{ reviews[91557].errors[0] }}

This review is the subjective opinion of a patient and not of Opencare.

Reviewed on

November 21st, 2019

• Verified patient

Very friendly and experienced. He filled 3 cavities, one with a laser, in under 90mins. I am a nervous patient and reassured me the entire time. Would recommend!

Was this review helpful?

0

found this review helpful

{{ reviews[91063].errors[0] }}

This review is the subjective opinion of a patient and not of Opencare.

Reviewed on

November 21st, 2019

• Verified patient

Very professional and friendly, felt very good, they take the time to explain all the details.

Was this review helpful?

0

found this review helpful

{{ reviews[91040].errors[0] }}

This review is the subjective opinion of a patient and not of Opencare.

Reviewed on

November 20th, 2019

• Verified patient

Dr Sugar, Gloria and Mitra were amazing with my family. We are so glad we choose this place to take care of us. Compared to a couple previous places we have been to they are much more attentive, careful and actually look like they love what they are doing.

Was this review helpful?

0

found this review helpful

{{ reviews[90969].errors[0] }}

This review is the subjective opinion of a patient and not of Opencare.

Reviewed on

November 13th, 2019

• Verified patient

It was a great experience. Staff, from the front desk lady to the hygienist to Dr. Sugar, everyone was extremely professional, knowledgeable and polite. I highly recommend the place.

Was this review helpful?

0

found this review helpful

{{ reviews[89859].errors[0] }}

This review is the subjective opinion of a patient and not of Opencare.

Reviewed on

November 9th, 2019

• Verified patient

Very nice

Was this review helpful?

0

found this review helpful

{{ reviews[89177].errors[0] }}

This review is the subjective opinion of a patient and not of Opencare.

Reviewed on

November 6th, 2019

• Verified patient

It went very well, very welcoming, I like that the health detail submission was on computer, it was fast and efficient

Was this review helpful?

0

found this review helpful

{{ reviews[88726].errors[0] }}

This review is the subjective opinion of a patient and not of Opencare.

Reviewed on

November 5th, 2019

• Verified patient

Super friendly Dentist and Staff!!! Really concerned with getting u back to go dental health!!

Was this review helpful?

0

found this review helpful

{{ reviews[88456].errors[0] }}

This review is the subjective opinion of a patient and not of Opencare.

Reviewed on

November 2nd, 2019

• Verified patient

From the greeting at the front desk to the cleaning itself, Dr. Perry's dental office was a great experience with Dr. Perry being very informative of what he does and very kind and easy going. Everything was explained to me properly and the teeth cleaning was well done without any pain or discomfort. I would totally recommend him to anyone living near the Yonge and Eglinton area.

Was this review helpful?

0

found this review helpful

{{ reviews[88151].errors[0] }}

This review is the subjective opinion of a patient and not of Opencare.

Reviewed on

October 29th, 2019

• Verified patient

Very professional. Polite and great staff highly recommend

Was this review helpful?

0

found this review helpful

{{ reviews[87608].errors[0] }}

This review is the subjective opinion of a patient and not of Opencare.

Reviewed on

October 22nd, 2019

• Verified patient

Very nice and thorough!

Was this review helpful?

0

found this review helpful

{{ reviews[86609].errors[0] }}

This review is the subjective opinion of a patient and not of Opencare.

Reviewed on

October 22nd, 2019

• Verified patient

I was a new patient at Dr. Sugar's dental office and had a very pleasant experience. Gloria was very warm and welcoming and the office space was lovely. Dr. Sugar saw me for a new patient exam and cleaning. I highly recommend this dental clinic.

Was this review helpful?

0

found this review helpful

{{ reviews[86571].errors[0] }}

This review is the subjective opinion of a patient and not of Opencare.

Reviewed on

October 20th, 2019

• Verified patient

Best experience I have ever!

Was this review helpful?

0

found this review helpful

{{ reviews[86358].errors[0] }}

This review is the subjective opinion of a patient and not of Opencare.

Reviewed on

October 16th, 2019

• Verified patient

Friendly, professional and welcoming clinic, I would highly recommend them to anyone looking for a new dentist.

Was this review helpful?

0

found this review helpful

{{ reviews[85820].errors[0] }}

This review is the subjective opinion of a patient and not of Opencare.

Reviewed on

October 11th, 2019

• Verified patient

Very thorough.

Was this review helpful?

0

found this review helpful

{{ reviews[85269].errors[0] }}

This review is the subjective opinion of a patient and not of Opencare.

Reviewed on

October 7th, 2019

• Verified patient

Amazing dental clinic. My dental hygienist was extremely knowledgeable and friendly:)) Clinic was super clean and modern as well:)

Was this review helpful?

0

found this review helpful

{{ reviews[84773].errors[0] }}

This review is the subjective opinion of a patient and not of Opencare.

Reviewed on

October 4th, 2019

• Verified patient

Clean, modern practice with friendly and informative staff. Dr. Sugar took his time to explain my options to me. Effortless payment process - they were able to bill my insurance directly, which saved me the hassle of having to claim them afterwards.

Was this review helpful?

0

found this review helpful

{{ reviews[84659].errors[0] }}

This review is the subjective opinion of a patient and not of Opencare.

Reviewed on

October 3rd, 2019

• Verified patient

Dr Perry was nice, succinct, and warm. He cared about my responses and he explained everything well.

Was this review helpful?

0

found this review helpful

{{ reviews[84388].errors[0] }}

This review is the subjective opinion of a patient and not of Opencare.

Reviewed on

September 29th, 2019

• Verified patient

I'm usually remarkably uneasy at the dentist, here I was not. I came in with a slew of dental goals, a plan is now in place to take care of them. The hygienist was thorough in execution and explanation. Oddly, looking forward to continuing with my plan. Good work!

Was this review helpful?

0

found this review helpful

{{ reviews[83924].errors[0] }}

This review is the subjective opinion of a patient and not of Opencare.

Reviewed on

September 12th, 2019

• Verified patient

Dr Sugar and his staff are so friendly and thorough. I would highly recommend this team to anyone looking for a new dentist

Was this review helpful?

0

found this review helpful

{{ reviews[82248].errors[0] }}

This review is the subjective opinion of a patient and not of Opencare.

Reviewed on

September 5th, 2019

• Verified patient

From Reception to Assistant to Dentist, simply amazing. Everyone is so warm, welcoming and professional. Dr. Perry takes the time out to listen, care and explain everything step by step on the patient's level. Assistant is wonderful too. Receptionist is so sweet, friendly and extremely efficient. So far so good, could not ask for more.

Was this review helpful?

0

found this review helpful

{{ reviews[81699].errors[0] }}

This review is the subjective opinion of a patient and not of Opencare.

Reviewed on

September 3rd, 2019

• Verified patient

Very friendly.

Was this review helpful?

0

found this review helpful

{{ reviews[81551].errors[0] }}

This review is the subjective opinion of a patient and not of Opencare.

Reviewed on

August 28th, 2019

• Verified patient

Everyone was wonderful from the moment I walked in. The receptionist was friendly and helpful, the hygienist was thorough and Dr Sugar was also lovely. Great service overall, thank you :)

Was this review helpful?

0

found this review helpful

{{ reviews[81255].errors[0] }}

This review is the subjective opinion of a patient and not of Opencare.

Reviewed on

August 20th, 2019

• Verified patient

Amazing visit! Personally, I'm very nervous when it comes to dentist appointments, but I had a great visit. Friendly and understanding staff, very helpful. 10 out of 10 clients would recommend :)

Was this review helpful?

0

found this review helpful

{{ reviews[80752].errors[0] }}

This review is the subjective opinion of a patient and not of Opencare.

Reviewed on

August 19th, 2019

• Verified patient

Dr sugar was great, very gentle and very nice ! They took amazing care of me Thank you

Was this review helpful?

0

found this review helpful

{{ reviews[80613].errors[0] }}

This review is the subjective opinion of a patient and not of Opencare.

Reviewed on

August 14th, 2019

• Verified patient

Dr. Sugar is a very professional and is easy to get along with. He explains everything in a simple way, so that you can make an informed decision. He also was very accommodating with me!

Was this review helpful?

0

found this review helpful

{{ reviews[80192].errors[0] }}

This review is the subjective opinion of a patient and not of Opencare.

Reviewed on

August 12th, 2019

• Verified patient

Dr. Sugar took his time and answered all questions and addressed all concerns that I had. He did a thorough cleaning and had a positive attitude.

Was this review helpful?

0

found this review helpful

{{ reviews[80130].errors[0] }}

This review is the subjective opinion of a patient and not of Opencare.

Reviewed on

August 2nd, 2019

• Verified patient

Extremely thorough and very friendly staff.

Was this review helpful?

0

found this review helpful

{{ reviews[79564].errors[0] }}

This review is the subjective opinion of a patient and not of Opencare.

Reviewed on

July 30th, 2019

• Verified patient

Clean, friendly office in a good location with good feedback from the dentist about my health.

Was this review helpful?

0

found this review helpful

{{ reviews[79329].errors[0] }}

This review is the subjective opinion of a patient and not of Opencare.

Reviewed on

July 23rd, 2019

• Verified patient

Dr. Perry Sugar is very thorough in his assessment and explains everything in detail. The hygienist was also very thorough.

Was this review helpful?

0

found this review helpful

{{ reviews[78888].errors[0] }}

This review is the subjective opinion of a patient and not of Opencare.

Reviewed on

July 23rd, 2019

• Verified patient

Very friendly receptionist, water and coffee available. Hygienist was thorough and friendly. TVs on ceiling, nice touch. Did not feel pressured to have procedures done. Surprisingly relaxing.

Was this review helpful?

0

found this review helpful

{{ reviews[78866].errors[0] }}

This review is the subjective opinion of a patient and not of Opencare.

Reviewed on

July 23rd, 2019

• Verified patient

This is the best dental experience I've had in years! Dr. Sugar is very thorough and I really appreciate that.

Was this review helpful?

0

found this review helpful

{{ reviews[78846].errors[0] }}

This review is the subjective opinion of a patient and not of Opencare.

Reviewed on

July 23rd, 2019

• Verified patient

After a gap of over 10 years since my last dental appointment, I was expecting to be lectured throughout my appointment about my poor dental hygiene as this has happened to me before in more than one occasion. So I was very pleasantly surprised to find the clinic full of friendly non-judgemental staff who made a point to ask all the right questions about my personal welfare and were understanding about my limited means. Thoroughly recommended.

Was this review helpful?

0

found this review helpful

{{ reviews[78827].errors[0] }}

This review is the subjective opinion of a patient and not of Opencare.

Reviewed on

July 22nd, 2019

• Verified patient

Excellent service, great team

Was this review helpful?

0

found this review helpful

{{ reviews[78776].errors[0] }}

This review is the subjective opinion of a patient and not of Opencare.

Reviewed on

June 29th, 2019

• Verified patient

First time visiting dentist in Toronto. Dr. Perry was very nice and gave good advice about my teeth. Also got a cleaning and the dental hygienist was very nice.

Was this review helpful?

0

found this review helpful

{{ reviews[77180].errors[0] }}

This review is the subjective opinion of a patient and not of Opencare.

Reviewed on

June 5th, 2019

• Verified patient

Such an amazing dentist! He made me feel so comfortable even though I was extremely nervous and devised a great plan for my dental work in the future. Would recommend Dr. Perry Sugar to anyone!

Was this review helpful?

0

found this review helpful

{{ reviews[75798].errors[0] }}

This review is the subjective opinion of a patient and not of Opencare.

Reviewed on

April 10th, 2019

• Verified patient

Amazing doctor! Very welcoming staff and very happy with my visit!

Was this review helpful?

0

found this review helpful

{{ reviews[72885].errors[0] }}

This review is the subjective opinion of a patient and not of Opencare.

Reviewed on

March 21st, 2019

• Verified patient

Very welcoming and professional. Made the switch to a new Dentist a pleasant and easy experience! Great facility and staff, everyone was friendly and helpful.

Was this review helpful?

0

found this review helpful

{{ reviews[71758].errors[0] }}

This review is the subjective opinion of a patient and not of Opencare.

Reviewed on

March 20th, 2019

• Verified patient

Very high tech office, friendly staff, and Dr. Sugar was very attentive. Great experience!

Was this review helpful?

0

found this review helpful

{{ reviews[71704].errors[0] }}

This review is the subjective opinion of a patient and not of Opencare.

Reviewed on

March 19th, 2019

• Verified patient

Dr Sugar was very helpful in identifying my tooth problem and finding a solution effectively. His clinic is very clean, and everyone in the office are very nice. He works efficiently and methodically, but is very receptive in understanding more about my issue.

Was this review helpful?

0

found this review helpful

{{ reviews[71632].errors[0] }}

This review is the subjective opinion of a patient and not of Opencare.

Reviewed on

March 5th, 2019

• Verified patient

First visit to Dr Sugars and his team. Really appreciated how they took the time to review everything, no rush. He was great and did not push or rush me at all, everyone from the front desk to dental assistant were fantastic. They gave me options, and explained them. I am now very confident my teeth are in good hands.

Was this review helpful?

0

found this review helpful

{{ reviews[70664].errors[0] }}

This review is the subjective opinion of a patient and not of Opencare.

Reviewed on

February 13th, 2019

• Verified patient

I was looking for a new dentist closer to home so I used Opencare to find one, it was super easy to use and I got an appointment with an amazing dentist. They were all great! They took such good care of me and I look forward to all my future appointments.

Was this review helpful?

0

found this review helpful

{{ reviews[69255].errors[0] }}

This review is the subjective opinion of a patient and not of Opencare.

Reviewed on

February 3rd, 2019

• Verified patient

I had an amazing first experience at Dr. Sugar's office. All staff are friendly and helpful. Dr. Sugar is a thorough dentist with a high level of expertise that I trust. He is my new go-to dentist. Highly recommend!

Was this review helpful?

0

found this review helpful

{{ reviews[68190].errors[0] }}

This review is the subjective opinion of a patient and not of Opencare.

Reviewed on

January 31st, 2019

• Verified patient

Just a wonderful practice. Great experience and very very clean. I was seen very fast and didn't have to wait. Friendly staff and total professionals.

Was this review helpful?

0

found this review helpful

{{ reviews[68024].errors[0] }}

This review is the subjective opinion of a patient and not of Opencare.

Reviewed on

January 28th, 2019

• Verified patient

Everything was great from start to finish. Highly recommend.

Was this review helpful?

0

found this review helpful

{{ reviews[67863].errors[0] }}

This review is the subjective opinion of a patient and not of Opencare.

Reviewed on

January 18th, 2019

• Verified patient

Dr. Sugar exceed my expectations. I have had the same dentist for over 10 years and switching made me nervous, but he was very kind, consistent and made me feel very comfortable. I have already booked more exams with him and I look forward to healthy teeth.

Was this review helpful?

0

found this review helpful

{{ reviews[67372].errors[0] }}

This review is the subjective opinion of a patient and not of Opencare.

Reviewed on

January 7th, 2019

• Verified patient

The office is clean and bright, very welcoming. Gloria the receptionist is very friendly and greeted all customers by name. My cleaning from Lyn was great. No pain or iteration and she was very informative of everything being done. Plus TVs on the ceiling for something to watch while your getting a cleaning! Overall great experience and trust there opinions and recommendations.

Was this review helpful?

0

found this review helpful

{{ reviews[66902].errors[0] }}

This review is the subjective opinion of a patient and not of Opencare.

Reviewed on

December 29th, 2018

• Verified patient

Lovely and attentive staff! Really thorough services and accommodated by benefits when arranging procedures. Also loved the goodie bag!

Was this review helpful?

0

found this review helpful

{{ reviews[66691].errors[0] }}

This review is the subjective opinion of a patient and not of Opencare.

Reviewed on

December 19th, 2018

• Verified patient

Excellent experience with Dr. Sugar and his team.

Was this review helpful?

0

found this review helpful

{{ reviews[66473].errors[0] }}

This review is the subjective opinion of a patient and not of Opencare.

Reviewed on

November 14th, 2018

• Verified patient

Very friendly and understanding. I'm not the most comfortable at the dentist but the staff did a great job at calming my nerves. Very clean office!

Was this review helpful?

0

found this review helpful

{{ reviews[64782].errors[0] }}

This review is the subjective opinion of a patient and not of Opencare.

Reviewed on

November 12th, 2018

• Verified patient

Dr. Sugar is very nice and gentle, and he takes the time to explain everything that's happening in your mouth. I would recommend him without hesitating!

Was this review helpful?

0

found this review helpful

{{ reviews[64705].errors[0] }}

This review is the subjective opinion of a patient and not of Opencare.

Reviewed on

November 12th, 2018

• Verified patient

The office was very professional. Everyone was knowledgeable and competent and were straightforward in their medical opinions. In contrast to my previous dentist, you did not get the impression they were trying to sell services to you that you didn't really need. Finally, they take Saturday appointments, which is a big help for scheduling.

Was this review helpful?

0

found this review helpful

{{ reviews[64696].errors[0] }}

This review is the subjective opinion of a patient and not of Opencare.

Reviewed on

October 23rd, 2018

• Verified patient

The best Dentist i have been to. They are very knowledgeable and for someone who hates the dentists it was actually enjoyable

Was this review helpful?

0

found this review helpful

{{ reviews[63845].errors[0] }}

This review is the subjective opinion of a patient and not of Opencare.

Reviewed on

October 2nd, 2018

• Verified patient

Friendly environment, knowledgeable team! Overall a positive experience.

Was this review helpful?

0

found this review helpful

{{ reviews[62934].errors[0] }}

This review is the subjective opinion of a patient and not of Opencare.

Reviewed on

October 1st, 2018

• Verified patient

Perry was very thorough and friendly! He was honest about my need for Invisalign and filled my cavity quick and painlessly.

Was this review helpful?

0

found this review helpful

{{ reviews[62900].errors[0] }}

This review is the subjective opinion of a patient and not of Opencare.

Reviewed on

September 19th, 2018

• Verified patient

Everyone who I interacted with at Uptown Dental were very friendly and courteous. When I arrived the receptionist behind the desk already knew my name and she offered me a drink. The dental hygienist was kind and approachable. Dr. Sugar took the time to explain everything that he was talking about, as well as all of the different options that were available to me in a non-judgemental way.

Was this review helpful?

0

found this review helpful

{{ reviews[62355].errors[0] }}

This review is the subjective opinion of a patient and not of Opencare.

Reviewed on

September 17th, 2018

• Verified patient

I had a great time getting the x-rays done! With all my previous dentists it was always a problem but not at Dr Sugar's office. Everyone was friendly and caring enough to explain all the procedures. Very informative in regards to my special requests. He is a bit more pricy than usual, but, in my opinion they all are overpriced. If you pay out of your pocket extra you better have the right treatment, and here i definitely did! Rebooked to get some work done!

Was this review helpful?

0

found this review helpful

{{ reviews[62260].errors[0] }}

This review is the subjective opinion of a patient and not of Opencare.

Reviewed on

August 13th, 2018

• Verified patient

Dr Sugar was fantastic! I had a badly chipped tooth and he repaired it really well and assured me from the beginning that he could help. Thank you, Dr Sugar!

Was this review helpful?

0

found this review helpful

{{ reviews[60364].errors[0] }}

This review is the subjective opinion of a patient and not of Opencare.

Reviewed on

August 10th, 2018

• Verified patient

It's been great detail cleaning and help you to feel comfortable with all your question

Was this review helpful?

0

found this review helpful

{{ reviews[60300].errors[0] }}

This review is the subjective opinion of a patient and not of Opencare.

Very supportive

Reviewed on

June 16th, 2018

• Verified patient

It's been a while since I've been to a dentist and I was quite nervous but they never made me feel bad about it, instead they were great and supportive. I will say, I do wish there was more privacy in the office since everyone is open I did feel a bit exposed

Was this review helpful?

0

found this review helpful

{{ reviews[58436].errors[0] }}

This review is the subjective opinion of a patient and not of Opencare.

Great experience with a kind dentist

Reviewed on

June 5th, 2018

• Verified patient

Nice, paperless office in Midtown Toronto! Gloria at the front desk is so sweet and made the appointment a pleasure. Had a great cleaning with top of the line tools. Was overall a great experience! Dr. Sugar is very kind too.

Was this review helpful?

0

found this review helpful

{{ reviews[58197].errors[0] }}

This review is the subjective opinion of a patient and not of Opencare.

I've never felt more relaxed at a dentist

Reviewed on

May 27th, 2018

• Verified patient

The staff and Dr. Sugar made me feel at ease - the team made sure to explain what was happening with my smile, without making me feel stressed. They are extremely professional, and as someone who skips the dentist often, I intend on ensuring I make my appointment six months from now.

Was this review helpful?

0

found this review helpful

{{ reviews[58057].errors[0] }}

This review is the subjective opinion of a patient and not of Opencare.

Very pleasant

Reviewed on

April 26th, 2018

• Verified patient

The office is very clean, staff are very organized and very very friendly. Would recommend to anyone looking for a Dentist.

Was this review helpful?

0

found this review helpful

{{ reviews[57426].errors[0] }}

This review is the subjective opinion of a patient and not of Opencare.

Grateful! Thank you Doctor.

Reviewed on

April 11th, 2018

• Verified patient

Doctor Suger is the best dentist in town. He has excellent skills and his dental office is 5 star. Highly recommened!

Was this review helpful?

0

found this review helpful

{{ reviews[57076].errors[0] }}

This review is the subjective opinion of a patient and not of Opencare.

A thorough exam and cleaning

Reviewed on

April 3rd, 2018

• Verified patient

They really spent their time to examine my teeth and learn about my main concerns with them. I booked to do a routine cleaning but definitely got a lot more out of it. The place is bright, clean, neat and welcoming. Definitely the most pleasant experience I have had in terms of seeing a dentist. Another plus is that they really stick to the booked appointment time.

Was this review helpful?

0

found this review helpful

{{ reviews[56934].errors[0] }}

This review is the subjective opinion of a patient and not of Opencare.

Great!

Reviewed on

March 30th, 2018

• Verified patient

Everyone is very polite and respectful, from the receptionist to Dr Perry. The clinic is very clean and the appointment was on time! I definitely recommend it!

Was this review helpful?

0

found this review helpful

{{ reviews[56843].errors[0] }}

This review is the subjective opinion of a patient and not of Opencare.

Very professional and simple

Reviewed on

February 27th, 2018

• Verified patient

Staff were very welcoming and they made sure everything was taken care of, I didn't have to worry about anything. The whole experience was very seamless. The doctor was very professional and helpful.

Was this review helpful?

0

found this review helpful

{{ reviews[56244].errors[0] }}

This review is the subjective opinion of a patient and not of Opencare.

Friendly

Reviewed on

February 10th, 2018

• Verified patient

Lovely experience. Dr sugar and his staff created a relaxing environment for me. I was a little nervous going in, but they game me nothing but confidence and I booked 2 more appointments that day. Very glad I went!

Was this review helpful?

0

found this review helpful

{{ reviews[55993].errors[0] }}

This review is the subjective opinion of a patient and not of Opencare.

A fantastic office

Reviewed on

January 3rd, 2018

• Verified patient

The staff is incredibly knowledgeable and helpful. They all made me feel very welcomed on my first visit. They did a thorough job and answered all of my questions. I would recommend this place for anyone who needs s new dentist.

Was this review helpful?

0

found this review helpful

{{ reviews[53663].errors[0] }}

This review is the subjective opinion of a patient and not of Opencare.

Amazing, Dr. Sugar is a great dentist, happy to recommend.

Reviewed on

December 15th, 2017

• Verified patient

Very caring, took time to explain issues with my teeth properly and recommended proper treatment moving forward. Happy to recommend Dr. Sugar.

Was this review helpful?

0

found this review helpful

{{ reviews[52532].errors[0] }}

This review is the subjective opinion of a patient and not of Opencare.

Best dentist i have been too.

Reviewed on

December 5th, 2017

• Verified patient

Best dentist i have been too. He actually cares about the patient and doesnt rush. All around very friendly staff. Finally found my dentist.

Was this review helpful?

0

found this review helpful

{{ reviews[51576].errors[0] }}

This review is the subjective opinion of a patient and not of Opencare.

Excellent

Reviewed on

November 1st, 2017

• Verified patient

Clean and modern clinic. He used the best material for my problem and was extremely patient to ensure I walked out of the clinic comfortable and content with the treatment,

Was this review helpful?

0

found this review helpful

{{ reviews[48712].errors[0] }}

This review is the subjective opinion of a patient and not of Opencare.

My visit was stress-free and everyone made me very comfortable.

Reviewed on

August 18th, 2017

• Verified patient

I really like the fact they are paperless. They seem to be environmentally-minded and that's important these days. They have state-of-of-the-art equipment and I felt confident that I was getting the best care. My dental cleaning was done by a hygienist who was very competent and very knowledgeable. My teeth felt great afterward and I look forward to my next visit!

Was this review helpful?

0

found this review helpful

{{ reviews[43496].errors[0] }}

This review is the subjective opinion of a patient and not of Opencare.

Felt relaxed

Reviewed on

July 26th, 2017

• Verified patient

Dr. Sugar and the staff (Gloria and the hygienist) were very welcoming. The beginning of the appointment was very efficient. I had to input my medical history on a computer for 5 minutes, and then I immediately saw the dentist. Dr. Sugar clearly explained what he would do, so there were no surprises. After the checkup, the dentist and the hygienist did the cleaning. My gums were sensitive, but Dr. Sugar was very gentle and made sure that I felt comfortable the entire time.

Was this review helpful?

0

found this review helpful

{{ reviews[42089].errors[0] }}

This review is the subjective opinion of a patient and not of Opencare.

Very lucky to have found the Uptown Young Dental at my neighbourhood by opencare.

Reviewed on

July 24th, 2017

• Verified patient

Dr Sugar is experienced,skilled,honest.The staff are professional and very welcoming.The facilities are immaculate.Highly recommended

Was this review helpful?

0

found this review helpful

{{ reviews[41944].errors[0] }}

This review is the subjective opinion of a patient and not of Opencare.

Stressless! Lovely staff, professional office, extremely clean and comfortable, Dr. Sugar, and his staff: wonderful!

Reviewed on

July 12th, 2017

• Verified patient

The office was excellent from the front door experience all the way through the appointment. The staff was lovely and warm, the office and treatment rooms were impeccably clean and comfortable (being able to see the 6 o'clock news while having a dental cleaning: +++BONUS+++)!, Dr. Sugar was lovely, thorough, honest, and walked me through every detail of his consultation. The entire first experience was excellent and based on this I would not hesitate to recommend this practice as well as Opencare to friends and family.

Was this review helpful?

0

found this review helpful

{{ reviews[41308].errors[0] }}

This review is the subjective opinion of a patient and not of Opencare.

Thourough

Reviewed on

June 16th, 2017

• Verified patient

Dr. Perry Sugar is a personable professional with a great office and staff. I loved going for my check up and look forward to going again.

Was this review helpful?

0

found this review helpful

{{ reviews[40057].errors[0] }}

This review is the subjective opinion of a patient and not of Opencare.

Nice people, clean and comfortable office

Reviewed on

June 13th, 2017

• Verified patient

First, I had to reschedule my appointment a few times, the receptionist was very patient, friendly and accommodating. I had a cleaning and a checkup, the Dental Hygienist was very sweet, I'm a bit nervous at the Dentist so I appreciate it. Dr. Perry was also friendly and professional. The office is very clean and looks new, something that is important to me. I will be back again.

Was this review helpful?

0

found this review helpful

{{ reviews[39824].errors[0] }}

This review is the subjective opinion of a patient and not of Opencare.

Welcoming like a family and very professional

Reviewed on

June 6th, 2017

• Verified patient

I have been going to my dentist back in my home town (3 hour drive from Toronto) I finally found Open Care and found Dr. Perry's office. I was in desperate need of a cleaning as I hadn't found the time to get to my very far away dentist. They were very nice and welcoming even sent me a welcome card in the mail! So cute.

Was this review helpful?

0

found this review helpful

{{ reviews[39395].errors[0] }}

This review is the subjective opinion of a patient and not of Opencare.

It was great!

Reviewed on

May 18th, 2017

• Verified patient

It was great but it would have been nice to know in advance that it was going ti be a 1.5 hour appointment

Was this review helpful?

0

found this review helpful

{{ reviews[38377].errors[0] }}

This review is the subjective opinion of a patient and not of Opencare.

All staff pleasant, welcoming, and knowledgeable - they treat ALL patients equally.

Reviewed on

May 17th, 2017

• Verified patient

I felt comfortable and like I was in good hands. My first impression of the clinic was that it is very clean, and the staff is very nice. I look forward to my next appointment. Also, I noticed that they work great as a team, I don't know dentistry, but all of the staff seemed on top of everything, nobody seemed confused about where they needed to be or what they needed to be doing. I also did not feel I was judged in any way, not with my personal dental hygiene, not my race, not my income, I felt very relaxed and comfortable.

Was this review helpful?

0

found this review helpful

{{ reviews[38339].errors[0] }}

This review is the subjective opinion of a patient and not of Opencare.

Great attitude and service oriented Doctor.

Reviewed on

May 9th, 2017

• Verified patient

This was my first time going to the dentist in a long time. Dr. Sugar was lovely! Gloria (his secretary) was very helpful and welcoming. During the clean up Dr. Sugar was careful and provided me with a lot of information about my specific case. He is the best dentist I have been so far. I am glad I found him. I will defiantly recommend him to my friends.

Was this review helpful?

0

found this review helpful

{{ reviews[37834].errors[0] }}

This review is the subjective opinion of a patient and not of Opencare.

I received excellent care from a very professional, attentive, and customer service-oriented staff.

Reviewed on

May 9th, 2017

• Verified patient

This practice has a neighbourhood feel. It is immaculately clean, with all the latest in equipment. They are proudly paperless, which I appreciated. The staff was very kind, and did a great job of explaining their procedure as they went about it.

Was this review helpful?

0

found this review helpful

{{ reviews[37769].errors[0] }}

This review is the subjective opinion of a patient and not of Opencare.

Great, fast, efficient, friendly

Reviewed on

May 2nd, 2017

• Verified patient

Great experience, would recommend to a friend. Clean, beautiful office, friendly staff, efficient service.

Was this review helpful?

0

found this review helpful

{{ reviews[37335].errors[0] }}

This review is the subjective opinion of a patient and not of Opencare.

Helpful, Courteous, and Reassuring

Reviewed on

April 25th, 2017

• Verified patient

I haven't been to a dentist in a few years and I'm very happy to me have Dr. Sugar as my new dentist. His office was clean, bright, and modern. He made a treatment plan for me and was understanding of my current needs in terms of my dental health. I left with a good idea on what needs to be done.

Was this review helpful?

0

found this review helpful

{{ reviews[36857].errors[0] }}

This review is the subjective opinion of a patient and not of Opencare.

Welcoming

Reviewed on

April 19th, 2017

• Verified patient

Dr. Sugar came across as an experienced and caring dentist. He did a thorough examination and gave me recommendations on how to proceed. My biggest concern at my previous dentist was that I did not feel confident in the decisions they made.

Was this review helpful?

0

found this review helpful

{{ reviews[36459].errors[0] }}

This review is the subjective opinion of a patient and not of Opencare.

Great service

Reviewed on

March 29th, 2017

• Verified patient

Excellent service all around. Very caring and efficient staff. After 10 years since last dental visit, i had a great experience. Both the dentist and hygienist were very thorough. Will definitely continue with them and recommend to family and friends.

Was this review helpful?

0

found this review helpful

{{ reviews[35338].errors[0] }}

This review is the subjective opinion of a patient and not of Opencare.

| | |
| --- | --- |
| Caring | |
| Helpful | |
| Knowledgeable | |

Excellent Service

Reviewed on

March 13th, 2017

• Verified patient

This was my first dental experience in Canada and I was very impressed with the level of service, both professional and caring, from everyone I encountered. They love carefully treated my issue and I would definitely recommend them to family and friends.

Was this review helpful?

0

found this review helpful

{{ reviews[34345].errors[0] }}

This review is the subjective opinion of a patient and not of Opencare.

| | |
| --- | --- |
| Caring | |
| Helpful | |
| Knowledgeable | |

Great Experience

Reviewed on

March 7th, 2017

• Verified patient

I had my first appointment with Dr. Sugar last night and it was a great experience all around. Lovely staff, clean facilities and Dr. Sugar is very knowledgable and friendly. I also love that they are a completely paper free office, and all their files are done on the computer.

Was this review helpful?

0

found this review helpful

{{ reviews[34040].errors[0] }}

This review is the subjective opinion of a patient and not of Opencare.

| | |
| --- | --- |
| Caring | |
| Helpful | |
| Knowledgeable | |

Amazing Dentist

Reviewed on

February 20th, 2017

• Verified patient

Dr. Sugar is very knowledgeable and very professional. He explained thoroughly and gave his professional advice. I am very happy that I finally found a dentist that has great and updated facility. Will definitely recommend.

Was this review helpful?

0

found this review helpful

{{ reviews[33112].errors[0] }}

This review is the subjective opinion of a patient and not of Opencare.

| | |
| --- | --- |
| Caring | |
| Helpful | |
| Knowledgeable | |

Great atmosphere

Reviewed on

January 19th, 2017

Facility is very up to date Great atmosphere Perfect location Helpful and knowledgeable staff

Was this review helpful?

0

found this review helpful

{{ reviews[30863].errors[0] }}

This review is the subjective opinion of a patient and not of Opencare.

| | |
| --- | --- |
| Caring | |
| Helpful | |
| Knowledgeable | |

Impresive clnic and the doctor.

Reviewed on

January 9th, 2017

I found Dr. Sugar quite experienced and expert of the field. Clinic was equipped with advanced technology. I went to him with little nervousness and ambiguities but he examined me and explained in a simple way which gave me a lot of confidence.

Was this review helpful?

0

found this review helpful

{{ reviews[30376].errors[0] }}

This review is the subjective opinion of a patient and not of Opencare.

| | |
| --- | --- |
| Caring | |
| Helpful | |
| Knowledgeable | |

Great Staff

Reviewed on

December 21st, 2016

• Verified patient

I thought my dental hygienist was lovely, just the right amount of speed and conversation. He listened to all my concerns and made some great referrals and next steps. I will definitely be keeping this team for my dental needs.

Was this review helpful?

0

found this review helpful

{{ reviews[29772].errors[0] }}

This review is the subjective opinion of a patient and not of Opencare.

Very nice visit

Reviewed on

December 21st, 2016

• Verified patient

The staff at the dental office is very warm and friendly. Dr. Sugar was very informative and Bianca did excellent with the cleaning. Very clean office and they gave me a fun goodie bag. Looking forward to my next visit.

Was this review helpful?

0

found this review helpful

{{ reviews[29757].errors[0] }}

This review is the subjective opinion of a patient and not of Opencare.

| | |
| --- | --- |
| Caring | |
| Helpful | |
| Knowledgeable | |

Great Service

Reviewed on

December 7th, 2016

• Verified patient

Friendly, professional staff. Appointment started on time and both Bianca and Dr. Sugar were amazing. Highly recommended. I'll be back. It had been a while since my last cleaning...and they didn't even make me feel too guilty!

Was this review helpful?

0

found this review helpful

{{ reviews[28901].errors[0] }}

This review is the subjective opinion of a patient and not of Opencare.

| | |
| --- | --- |
| Caring | |
| Helpful | |
| Knowledgeable | |

Incredible visit

Reviewed on

December 6th, 2016

• Verified patient

After not seeing a dentist in several years Dr. Sugar made sure I felt comfortable and really put my mind at ease. The exam and cleaning were both through and I now feel like a million bucks. Could not have asked for a better visit.

Was this review helpful?

0

found this review helpful

{{ reviews[28802].errors[0] }}

This review is the subjective opinion of a patient and not of Opencare.

Best dental experience

Reviewed on

November 27th, 2016

• Verified patient

I had a great appointment wth Dr. Sugar. He and his staff were all very knowledgeable and helpful, and made me comfortable. I genuinely enjoyed my appointment and am looking forward to going back. Glad to have found such a caring new dentist.

Was this review helpful?

0

found this review helpful

{{ reviews[28379].errors[0] }}

This review is the subjective opinion of a patient and not of Opencare.

| | |
| --- | --- |
| Caring | |
| Helpful | |
| Knowledgeable | |

Perfection

Reviewed on

November 21st, 2016

• Verified patient

Excellent location, clean premises, great service. Bianca (the dental hygienist) was very friendly, knowledgeable, and kind. It was just a routine cleaning, but I will definitely be coming back for future dental procedures.

Was this review helpful?

0

found this review helpful

{{ reviews[28106].errors[0] }}

This review is the subjective opinion of a patient and not of Opencare.

| | |
| --- | --- |
| Caring | |
| Helpful | |
| Knowledgeable | |

Good doctor

Reviewed on

November 14th, 2016

• Verified patient

I went to his clinic for my first appointment with him. He and his staff were very thorough and kind. He did a complete examination, and took his time to explain everything he was doing, which I appreciated. The clinic looks brand new and modern. Will definitely come back for my next checkup.

Was this review helpful?

0

found this review helpful

{{ reviews[27683].errors[0] }}

This review is the subjective opinion of a patient and not of Opencare.

| | |
| --- | --- |
| Caring | |
| Helpful | |
| Knowledgeable | |

Great dentist visit

Reviewed on

November 8th, 2016

• Verified patient

Dr. Perry Sugar was polite, attentive and professional. He was able to give me good, painless dentist services. I think I have found my dentist! Treatment was properly explained and delivered. I'm coming back in a few weeks for the second part of the treatment.

Was this review helpful?

0

found this review helpful

{{ reviews[27413].errors[0] }}

This review is the subjective opinion of a patient and not of Opencare.

| | |
| --- | --- |
| Caring | |
| Helpful | |
| Knowledgeable | |

Great staff

Reviewed on

November 6th, 2016

• Verified patient

Staff were caring and enthousiastic! Dr. Sugar took the time to thoroughly explain procedures and oral care. And they gave a great goodie bag for my first visit. I will be returning for my second visit.

Was this review helpful?

0

found this review helpful

{{ reviews[27313].errors[0] }}

This review is the subjective opinion of a patient and not of Opencare.

Review

Reviewed on

October 29th, 2016

• Verified patient

The office was very nice, clean and modern. All of the staff were very friendly and helpful. They seemed to have all the newest equipment and services that you would need. I highly recommended this dentist

Was this review helpful?

0

found this review helpful

{{ reviews[26919].errors[0] }}

This review is the subjective opinion of a patient and not of Opencare.

Wow

Reviewed on

October 24th, 2016

• Verified patient

This was an amazing experience from start to finish. Everyone is so friendly, and you can tell that they genuinely care about making you comfortable while still providing a thorough cleaning. I cannot say enough good things!

Was this review helpful?

0

found this review helpful

{{ reviews[26625].errors[0] }}

This review is the subjective opinion of a patient and not of Opencare.

| | |
| --- | --- |
| Caring | |
| Helpful | |
| Knowledgeable | |

Friendly and Knowledgable

Reviewed on

October 14th, 2016

• Verified patient

Dr. Sugar is friendly and very opened about his practice style. I like his approach of treat only if necessary. The office otherwise is very clean, very modern with latest equipment. I will recommend.

Was this review helpful?

0

found this review helpful

{{ reviews[26151].errors[0] }}

This review is the subjective opinion of a patient and not of Opencare.

| | |
| --- | --- |
| Caring | |
| Helpful | |
| Knowledgeable | |

Uptown Dental

Reviewed on

October 7th, 2016

• Verified patient

Awesome service at this dental office. Explained thoroughly how things work, courteous and friendly staff! Paperless office, filling out medical was easy and quick. Scheduling an appointment was a breeze!

Was this review helpful?

0

found this review helpful

{{ reviews[25968].errors[0] }}

This review is the subjective opinion of a patient and not of Opencare.

The dental office is great

Reviewed on

September 22nd, 2016

• Verified patient

Dr Sugar is very caring and experienced dentist. He explains your dental situation very good to you. Gloria at the front desk is very friendly and accommodating. she understands your situation, limitations and tries to serve you as best as she can by explaining and clarifying everything beforehand.

Was this review helpful?

0

found this review helpful

{{ reviews[25245].errors[0] }}

This review is the subjective opinion of a patient and not of Opencare.

| | |
| --- | --- |
| Caring | |
| Helpful | |
| Knowledgeable | |

Great clinic, great doctor

Reviewed on

September 21st, 2016

• Verified patient

Dr Perry is a very knowledgable, kind and caring person. Great, painless treatment and the bill is not making you feel shocked. He is right on spot advising you what will be a better solution for your teeth. The clinic is very clean, equipped with modern technologies to make the treatment as painless as possible. The staff is very attentive, caring and welcoming. I would definitely recommend Dr Perry.

Was this review helpful?

0

found this review helpful

{{ reviews[25194].errors[0] }}

This review is the subjective opinion of a patient and not of Opencare.

Uptown Yonge Dental

Reviewed on

September 19th, 2016

• Verified patient

Very warm and kind staff. I felt safe and secure under the care of Dr. Perry Sugar and his staff. Very professional and dedicated to giving his clients the best of care, as well as an understanding of the importance of dental hygiene and personal care. If you are seeking another opinion in regards to your dental needs I 100% advise to come here. The use of first class laser technology and the convenience of having crowns made right in the office by professionals is one quality of experience you will most definitely not want to pass.

Was this review helpful?

0

found this review helpful

{{ reviews[25044].errors[0] }}

This review is the subjective opinion of a patient and not of Opencare.

State of The Art Office

Reviewed on

September 18th, 2016

• Verified patient

First time trying a new dentist and was kind of nervous in the beginning, but as I stepped in the office, all my nerves were calmed down and blown away! One of the most equipped and clean dental offices I have seen in my life. Also staff were super friendly and they have all the top modern technology. Basically they make it a GREAT experience to go to the dentist, and shout outs to Michelle for cleaning my teeth!

Was this review helpful?

0

found this review helpful

{{ reviews[25007].errors[0] }}

This review is the subjective opinion of a patient and not of Opencare.

| | |
| --- | --- |
| Caring | |
| Helpful | |
| Knowledgeable | |

Nice establishment

Reviewed on

September 13th, 2016

• Verified patient

I really liked the establishment and everyone from the office manager to the hygienist to the dentist are very friendly and welcoming. Clean modern space with tvs on the ceiling so you don't get bored while getting work done.

Was this review helpful?

0

found this review helpful

{{ reviews[24820].errors[0] }}

This review is the subjective opinion of a patient and not of Opencare.

Most pleasant dentist experience ever.

Reviewed on

September 13th, 2016

• Verified patient

This was my first visit to Uptown Yonge Dental. A dentist's office is not my favourite destination but this experience was different. All the staff were great listeners and involved me in the decision making process. I walked out of the office at the end of the visit feeling relaxed and well taken care of.

Was this review helpful?

0

found this review helpful

{{ reviews[24814].errors[0] }}

This review is the subjective opinion of a patient and not of Opencare.

| | |
| --- | --- |
| Caring | |
| Helpful | |
| Knowledgeable | |

Arrived very nervous and left feeling great.

Reviewed on

September 8th, 2016

• Verified patient

After a bad experience last year with another dentist I was very nervous but the staff, Dr. Sugar all made me feel very relaxed. I arrived thinking my mouth was in very bad shape and left feeling very happy as Dr. Sugar praised my gum hygiene and told me that my teeth are not as bad as I was led to believe. Looking forward to many years with my new dentist.

Was this review helpful?

0

found this review helpful

{{ reviews[24556].errors[0] }}

This review is the subjective opinion of a patient and not of Opencare.

| | |
| --- | --- |
| Caring | |
| Helpful | |
| Knowledgeable | |

Amazing experience!

Reviewed on

September 8th, 2016

• Verified patient

Super friendly staff, clean, state of the art facility. Would highly recommend. Offered cold water upon arrival, TV to watch during dental visit and friendly staff from reception to dental chair. This midtown office is great for anyone who lives or works in the area and the office has flexible hours to accommodate.

Was this review helpful?

0

found this review helpful

{{ reviews[24550].errors[0] }}

This review is the subjective opinion of a patient and not of Opencare.

| | |
| --- | --- |
| Caring | |
| Helpful | |
| Knowledgeable | |

Great Experience

Reviewed on

September 1st, 2016

• Verified patient

I was anxious to try a new dentist. Uptown Yonge Dental was great - the staff are friendly, welcoming and make you feel very comfortable. I don't usually enjoy my time at the dentist, but this was fairly enjoyable - as far as dentist visits go!

Was this review helpful?

0

found this review helpful

{{ reviews[24370].errors[0] }}

This review is the subjective opinion of a patient and not of Opencare.

| | |
| --- | --- |
| Caring | |
| Helpful | |
| Knowledgeable | |

Perry Sugar is the real deal

Reviewed on

August 31st, 2016

If you want a to get a massage and watch ceiling television while your teeth get skillfully picked, this is your guy. Thanks Dr. P. Sugar!

Was this review helpful?

0

found this review helpful

{{ reviews[24318].errors[0] }}

This review is the subjective opinion of a patient and not of Opencare.

| | |
| --- | --- |
| Caring | |
| Helpful | |
| Knowledgeable | |

Great check-up

Reviewed on

August 21st, 2016

• Verified patient

All the staff were lovely. I would most certainly come back. The space is modern and clean. The cleaning was very thorough and included an oral cancer scan. The receptionist and hygienist were super friendly and accommodating. They even gave me a treat bag at the end!

Was this review helpful?

0

found this review helpful

{{ reviews[23906].errors[0] }}

This review is the subjective opinion of a patient and not of Opencare.

| | |
| --- | --- |
| Caring | |
| Helpful | |
| Knowledgeable | |

Great Staff

Reviewed on

August 9th, 2016

• Verified patient

Dr. Perry is a friendly and knowledgable dentist. His staff are incredibly friendly and make you feel really comfortable. Their prices are very reasonable compared to some other dental offices. They even offer needle and drill-free cavity treatment! So great for people who hate needles, and for kids who are very scared of the dentist.

Was this review helpful?

0

found this review helpful

{{ reviews[23445].errors[0] }}

This review is the subjective opinion of a patient and not of Opencare.

Honest, Thoughtful, Knowledgable

Reviewed on

July 29th, 2016

• Verified patient

Just had my first appointment with Perry this morning, his entire office and staff was inviting, clean and incredibly comfortable. Great visit - see you in 6 months! Gloria was inviting and welcoming. Paperless environment - best idea ever!

Was this review helpful?

0

found this review helpful

{{ reviews[23162].errors[0] }}

This review is the subjective opinion of a patient and not of Opencare.

| | |
| --- | --- |
| Caring | |
| Helpful | |
| Knowledgeable | |