Dr. Sari Novack
Dentist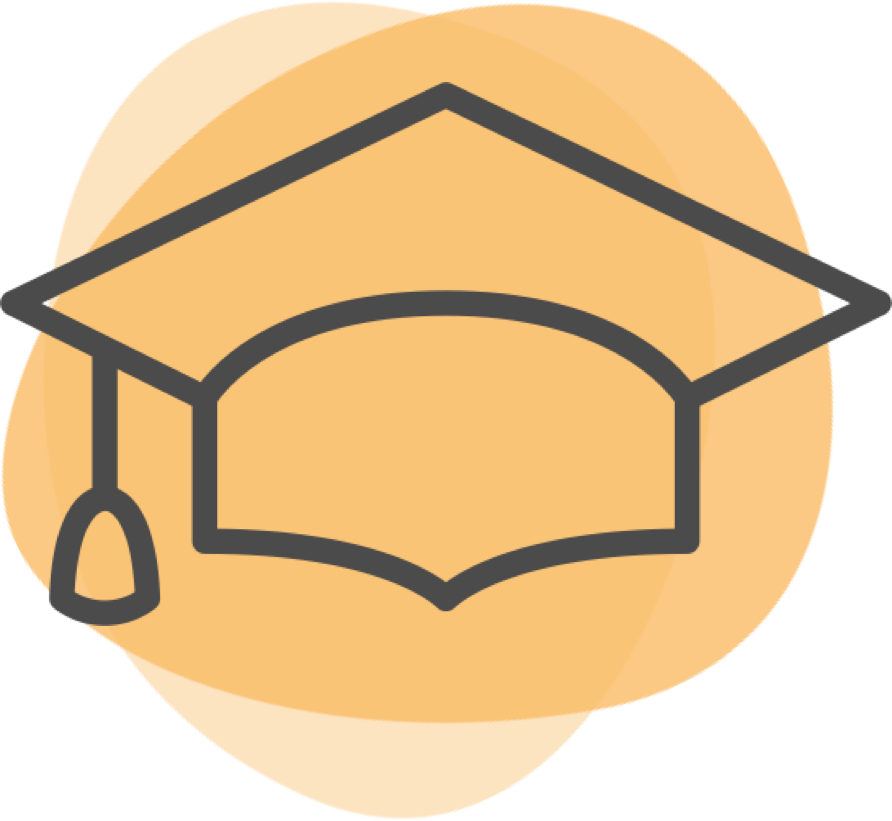 Years Experience:
9 years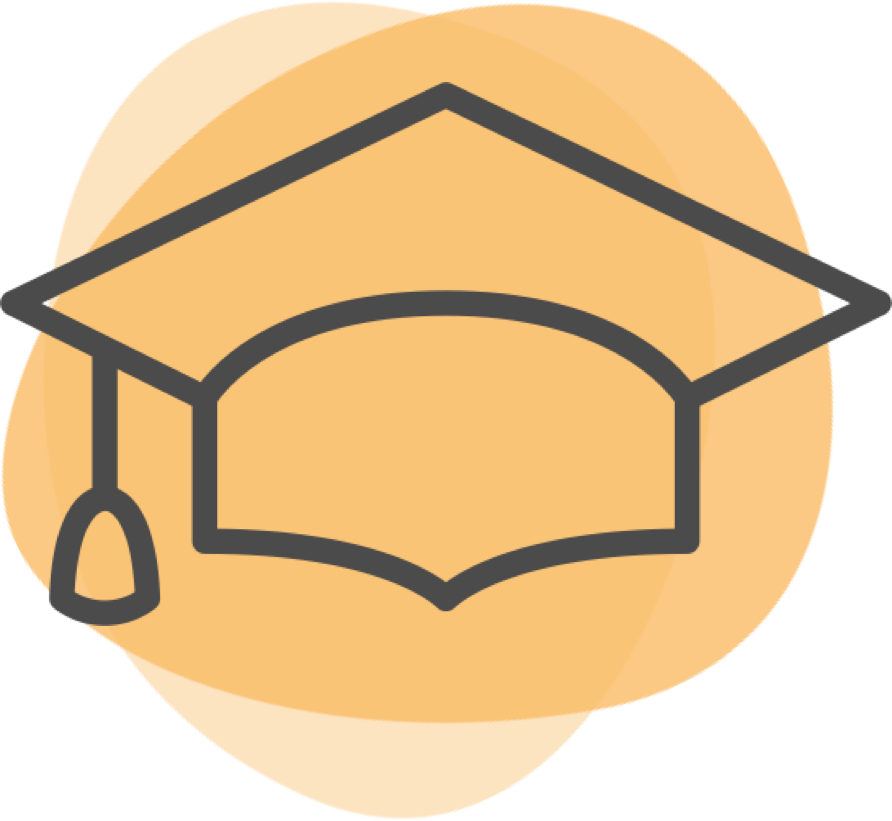 9 years experience
Location
4211 Yonge Street




Toronto

,

Ontario
| | | | | |
| --- | --- | --- | --- | --- |
| Mon | 10:00 am | - | 5:00 pm | |
| Tue | 9:00 am | - | 4:00 pm | |
| Wed | 9:00 am | - | 11:00 am | |
| Thu | 8:00 am | - | 3:00 pm | |
| Fri | 7:00 am | - | 2:00 pm | |
Services Offered
16 Services
Bonding Braces Bridges / Dentures Cleaning Crown / Cap Filling Gum Surgery Implants Nitrous Sedation Root Canal Sleep apnea TMJ Tooth Extraction Veneers Whitening Wisdom Teeth Removal
Bonding , Braces , Bridges / Dentures , Cleaning , Crown / Cap , Filling , Gum Surgery , Implants , Nitrous Sedation , Root Canal , Sleep apnea , TMJ , Tooth Extraction , Veneers , Whitening , Wisdom Teeth Removal
About
I am committed to providing my patients with a wonderful dental experience. All too often we hear about the negative experiences patient have encountered at previous dental offices. I strive to make each patient comfortable from the moment they enter the office. My patient centered approach takes into consideration the patient's perspective, past experiences and future goals for their oral health. From my experience, if patients are aware about what is going on in their mouth they are more comfortable and empowered to do what is required to improve their situation. I employ patient educational software, photographs and x-rays during their initial visit to explain firsthand what the condition of their oral health is. Developing a trusting relationship where patient's feel at ease is my main objective. We have a multitude of methods to help make our patients comfortable. These include, a relaxing ambiance, computer controlled freezing to eliminate discomfort and laughing gas. At the end of each dental visit, I hope to hear my patients say, 'This was the best dental visit ever!"
Why should patients choose you as their provider instead of others in the area?
We treat our patients the way we want to be treated. Everyone is considered family. Our office is boutique. You will see the same dentist every time you come in and be greeted by the same amazing staff We strive for dental excellence and to ensure all our patients are fully informed about their oral health. We listen carefully to our patient's dental concerns, emotional and financial struggles to provide the best options to suit their individual and unique situation. Our goal is to remove patient's dental anxiety and ensure they leave our office healthier, happier and feeling empowered about their oral health and ability to maintain a beautiful smile.
What are the top 3 treatments that you focus on?
- Holistic Dentistry (aka bread and butter dentistry to treat decay and develop preventive maintenance plans to help maintain oral health in conjunction with total body well-being) - Smile Enhancement and Cosmetic Procedures - Periodontal Care (Working with our in-house periodontist multiple gingival issues from gummy smiles to implant placement can be coordinated using this team approach)
What are you proud of in your practice?
Our office is committed to excellence. We strive to provide our patients with long-lasting solutions to their oral health needs. We treat each patient's unique situation with a tailored approach to care, by collaborating with their health care providers and specialists to achieve a life-long healthy smile. We believe it essential for patients to understand the condition of their oral health and be fully informed of all the options available to them. We spend time collecting the necessary records (pictures, x-rays, clinical examination findings) needed to develop a comprehensive treatment plan that we review and stand by. Our patients leave our office feeling knowledgeable about their oral health needs and empowered to achieve their goals.
Which cases do you enjoy treating? Why?
One of the main characteristics of dentistry that I love is the ability to work with individuals from all walks of life. Developing relationships with each of my patients is really what I look forward to. Each patient is unique and their treatment needs are unique as well. The ability to customize care based on each patients needs makes every day and every patient special.
Services Offered
16 Services
Bonding Braces Bridges / Dentures Cleaning Crown / Cap Filling Gum Surgery Implants Nitrous Sedation Root Canal Sleep apnea TMJ Tooth Extraction Veneers Whitening Wisdom Teeth Removal
Bonding , Braces , Bridges / Dentures , Cleaning , Crown / Cap , Filling , Gum Surgery , Implants , Nitrous Sedation , Root Canal , Sleep apnea , TMJ , Tooth Extraction , Veneers , Whitening , Wisdom Teeth Removal
Most Helpful Reviews

(61)

Based on 61 reviews
Reviewed on

October 22nd, 2020

• Verified patient

Dr Sari is very nice and competent. The clinic is great, everything went super fast and she was very considerate during all the process. I highly recommend her!

Was this review helpful?

0

found this review helpful

{{ reviews[106719].errors[0] }}

This review is the subjective opinion of a patient and not of Opencare.

Reviewed on

July 8th, 2020

• Verified patient

Dr. Novack and Kelly were both very professional and friendly! They explained everything simply and put me at ease. I'll definitely be returning in 6 months for another cleaning!

Was this review helpful?

0

found this review helpful

{{ reviews[105462].errors[0] }}

This review is the subjective opinion of a patient and not of Opencare.

Reviewed on

March 9th, 2020

• Verified patient

She is great! Super friendly and professional. You wont be disappointed.

Was this review helpful?

0

found this review helpful

{{ reviews[103024].errors[0] }}

This review is the subjective opinion of a patient and not of Opencare.

Reviewed on

March 5th, 2020

• Verified patient

she is very friendly and professional. I would really recommenced her.

Was this review helpful?

0

found this review helpful

{{ reviews[102463].errors[0] }}

This review is the subjective opinion of a patient and not of Opencare.

Reviewed on

February 29th, 2020

• Verified patient

She was awesome very friendly and welcoming

Was this review helpful?

0

found this review helpful

{{ reviews[101872].errors[0] }}

This review is the subjective opinion of a patient and not of Opencare.

Reviewed on

February 26th, 2020

• Verified patient

Good experience and referral. Taking my dental issues seriously. Thank you!

Was this review helpful?

0

found this review helpful

{{ reviews[101417].errors[0] }}

This review is the subjective opinion of a patient and not of Opencare.

Reviewed on

February 18th, 2020

• Verified patient

Great dentist, friendly and knowledgeable staff

Was this review helpful?

0

found this review helpful

{{ reviews[100356].errors[0] }}

This review is the subjective opinion of a patient and not of Opencare.

Reviewed on

December 21st, 2019

• Verified patient

I had a great experience with Dr.Sari. She explained my exam results and all my questions in detail and kindly. I'll definitely visit again!

Was this review helpful?

0

found this review helpful

{{ reviews[94450].errors[0] }}

This review is the subjective opinion of a patient and not of Opencare.

Reviewed on

December 6th, 2019

• Verified patient

She is so lovely. Such a warm and inviting person with an office that's not your typical dental office and is much more cozy. Service was super friendly and she took the time to explain their dentist talk.

Was this review helpful?

0

found this review helpful

{{ reviews[92918].errors[0] }}

This review is the subjective opinion of a patient and not of Opencare.

Reviewed on

November 27th, 2019

• Verified patient

Nice doctor. Thorough exam. Good experience overall.

Was this review helpful?

0

found this review helpful

{{ reviews[91862].errors[0] }}

This review is the subjective opinion of a patient and not of Opencare.

Reviewed on

November 25th, 2019

• Verified patient

Dr. Novack is professional, quick, on time, and articulate. She explained what was necessary and communicated effective options. I enjoyed her manner, her professionalism, and attention to detail. Thank you Dr. Novack!

Was this review helpful?

0

found this review helpful

{{ reviews[91528].errors[0] }}

This review is the subjective opinion of a patient and not of Opencare.

Reviewed on

November 15th, 2019

• Verified patient

My first appointment with Dr. Sari was really great. She is friendly, thorough, and great at educating. So far, so good! The office is convenient to get to, and the staff were really nice. I look forward to returning and improving my smile/oral health.

Was this review helpful?

0

found this review helpful

{{ reviews[90268].errors[0] }}

This review is the subjective opinion of a patient and not of Opencare.

Reviewed on

November 6th, 2019

• Verified patient

Best experience ever. I was really impressed by professional skills of Dr. Novack, will definitely come again. Recommended for anyone.

Was this review helpful?

0

found this review helpful

{{ reviews[88620].errors[0] }}

This review is the subjective opinion of a patient and not of Opencare.

Reviewed on

October 30th, 2019

• Verified patient

Friendly and knowledgable

Was this review helpful?

0

found this review helpful

{{ reviews[87774].errors[0] }}

This review is the subjective opinion of a patient and not of Opencare.

Reviewed on

October 29th, 2019

• Verified patient

Dr. Sari was very thorough with the checkup and cleaning. She gave me tips on how to improve my dental health. I would recommend Novack Dentistry if you are in the area.

Was this review helpful?

0

found this review helpful

{{ reviews[87665].errors[0] }}

This review is the subjective opinion of a patient and not of Opencare.

Reviewed on

October 14th, 2019

• Verified patient

Great experience and wonderful professionals working here! Dr. Sari Novack was so attentive, she listed to all my concerns and addressed them all in a timely and very caring manner. I can recommend booking an appointment and you will never be scared of dentists again because she's so great! All staff is working to help you have the best experience; scheduling, insurance claims, answers to your questions, all that makes it easy for you. I can be sure I found my go-to place now. Thank you!

Was this review helpful?

0

found this review helpful

{{ reviews[85469].errors[0] }}

This review is the subjective opinion of a patient and not of Opencare.

Reviewed on

October 4th, 2019

• Verified patient

Dental experience was friendly and knowledgeable. Dr. Novack was patient and seemed to care about my dental health. Experience with reception was also great, with reception assisting me when an issue with my insurance provider popped out. Would recommend!

Was this review helpful?

0

found this review helpful

{{ reviews[84636].errors[0] }}

This review is the subjective opinion of a patient and not of Opencare.

Reviewed on

August 7th, 2019

• Verified patient

She was very attentive and caring. She made sure we felt comfortable at all times. This really made it become a great experience. Very professional and friendly staff. Also, location is great, conveniently close to the TTC York Mills Station. I really recommend Dr. Sari to everyone!

Was this review helpful?

0

found this review helpful

{{ reviews[79821].errors[0] }}

This review is the subjective opinion of a patient and not of Opencare.

Reviewed on

July 29th, 2019

• Verified patient

Dr. Novack was awesome. Super knowledgeable, super friendly, super honest, and super helpful.

Was this review helpful?

0

found this review helpful

{{ reviews[79306].errors[0] }}

This review is the subjective opinion of a patient and not of Opencare.

Reviewed on

July 26th, 2019

• Verified patient

Great experience! Fast and efficient and was pleasant to talk to. Explained everything in detail in a manner anyone would understand. Would go again!

Was this review helpful?

0

found this review helpful

{{ reviews[79116].errors[0] }}

This review is the subjective opinion of a patient and not of Opencare.

Reviewed on

July 19th, 2019

• Verified patient

Dr. Novack was great! She was very friendly and had a lot of good information and tips to pass on. I will be returning in the future!

Was this review helpful?

0

found this review helpful

{{ reviews[78581].errors[0] }}

This review is the subjective opinion of a patient and not of Opencare.

Reviewed on

April 12th, 2019

• Verified patient

Great trip to the dentist. Sari is very professional and friendly, the office is nice and in a convenient location :)

Was this review helpful?

0

found this review helpful

{{ reviews[72971].errors[0] }}

This review is the subjective opinion of a patient and not of Opencare.

Reviewed on

April 6th, 2019

• Verified patient

Extremely nice! It was a very easy and straightforward appointment.

Was this review helpful?

0

found this review helpful

{{ reviews[72691].errors[0] }}

This review is the subjective opinion of a patient and not of Opencare.

Reviewed on

February 15th, 2019

• Verified patient

Great visit, friendly and easy to deal with

Was this review helpful?

0

found this review helpful

{{ reviews[69433].errors[0] }}

This review is the subjective opinion of a patient and not of Opencare.

Reviewed on

February 14th, 2019

• Verified patient

Dr.Novack was very attentive and explained everything for me in small details which was very useful to make a plan for me. She also gave several very useful advice how to take care better about my teeth and referred me to the orthodontist.

Was this review helpful?

0

found this review helpful

{{ reviews[69370].errors[0] }}

This review is the subjective opinion of a patient and not of Opencare.

Reviewed on

February 9th, 2019

• Verified patient

Very professional doctor. Great experience, will definitely continue attend her.

Was this review helpful?

0

found this review helpful

{{ reviews[68845].errors[0] }}

This review is the subjective opinion of a patient and not of Opencare.

Reviewed on

December 3rd, 2018

• Verified patient

She is great: positive and explains things well. A bonus, for me, is that she shares her practice with her Dad who is a periodontist. I turns out I needed surgery and I didn't have to go to another office, she just called her dad over. He's really sweet too!

Was this review helpful?

0

found this review helpful

{{ reviews[65701].errors[0] }}

This review is the subjective opinion of a patient and not of Opencare.

Reviewed on

December 1st, 2018

• Verified patient

Dr. Sari was really great with my daughters. She made them feel very comfortable. She was really hands on too! Usually the dental assistants do everything and the dentist comes in for a minute when everything is done. Dr. Sari fid everything herself. I was really happy with her!!

Was this review helpful?

0

found this review helpful

{{ reviews[65615].errors[0] }}

This review is the subjective opinion of a patient and not of Opencare.

Reviewed on

October 17th, 2018

• Verified patient

Friendly, thorough and professional. Highly recommended!

Was this review helpful?

0

found this review helpful

{{ reviews[63601].errors[0] }}

This review is the subjective opinion of a patient and not of Opencare.

Reviewed on

October 17th, 2018

• Verified patient

Dr Novack was extremely personable and social! The cleaning was impeccable and she gave great recommandations when I brought up my esthetic concerns. Would recommend 100%!

Was this review helpful?

0

found this review helpful

{{ reviews[63598].errors[0] }}

This review is the subjective opinion of a patient and not of Opencare.

Reviewed on

September 24th, 2018

• Verified patient

I was very happy with my visit with Dr.Sari Novack. Her staff is very nice to and make you feel welcome right away. Great experience.

Was this review helpful?

0

found this review helpful

{{ reviews[62527].errors[0] }}

This review is the subjective opinion of a patient and not of Opencare.

Reviewed on

September 2nd, 2018

• Verified patient

I had a great experience at Dr. Novack's office: she was really professional, kind and efficient. She tried to make the appointment as quick and painless as possible.

Was this review helpful?

0

found this review helpful

{{ reviews[61733].errors[0] }}

This review is the subjective opinion of a patient and not of Opencare.

Reviewed on

August 24th, 2018

• Verified patient

Had my emergency visit with Dr. Sari Novack and will definitely be switching to her now. She's very friendly and knowledgeable. The office is a nice facility and the rest of her staff was wonderful as well.

Was this review helpful?

0

found this review helpful

{{ reviews[60796].errors[0] }}

This review is the subjective opinion of a patient and not of Opencare.

Reviewed on

August 22nd, 2018

• Verified patient

Great experience. Lovely dentist!!!

Was this review helpful?

0

found this review helpful

{{ reviews[60735].errors[0] }}

This review is the subjective opinion of a patient and not of Opencare.

Reviewed on

August 22nd, 2018

• Verified patient

It was a very good experience. Dr. Sari Novack was detailed in her diagnostic. She gave me good advice. The service was friendly and nice.

Was this review helpful?

0

found this review helpful

{{ reviews[60730].errors[0] }}

This review is the subjective opinion of a patient and not of Opencare.

Reviewed on

July 25th, 2018

• Verified patient

Good doctor

Was this review helpful?

0

found this review helpful

{{ reviews[59392].errors[0] }}

This review is the subjective opinion of a patient and not of Opencare.

Reviewed on

July 11th, 2018

• Verified patient

Fantastic first experience. Dr. Sari Novack was phenomenal. Very friendly and very informative. Kelly was also super nice and very welcoming when I got there.

Was this review helpful?

0

found this review helpful

{{ reviews[58949].errors[0] }}

This review is the subjective opinion of a patient and not of Opencare.

Very friendly and caring dentist.

Reviewed on

June 20th, 2018

• Verified patient

Dr. Novack was the most caring and detail focused dentist I've ever had. She asked me a lot about my dental history and made sure to address any questions or thoughts I had. She was also very friendly and we had a pleasant conversation during my visit.

Was this review helpful?

0

found this review helpful

{{ reviews[58519].errors[0] }}

This review is the subjective opinion of a patient and not of Opencare.

Very positive experience

Reviewed on

June 20th, 2018

• Verified patient

I was impressed at how easy it was to use Opencare. The selection process for dentists was easy and fun. My experience at the dentist's office was great! It was close to where I live, the dentist was very friendly and professional, and the office was clean and modern. Right after I sent my receipts, I received the e-mail for my Visa gift card. I had been putting off going to the dentist for a long time so this was perfect incentive, thank you.

Was this review helpful?

0

found this review helpful

{{ reviews[58512].errors[0] }}

This review is the subjective opinion of a patient and not of Opencare.

Comfortable

Reviewed on

May 25th, 2018

• Verified patient

Pleasant, welcoming, honest

Was this review helpful?

0

found this review helpful

{{ reviews[58022].errors[0] }}

This review is the subjective opinion of a patient and not of Opencare.

Easy

Reviewed on

May 8th, 2018

• Verified patient

Dr. Novak and her great team were friendly and thorough. I would recommend her to anyone looking for a dentist :)

Was this review helpful?

0

found this review helpful

{{ reviews[57686].errors[0] }}

This review is the subjective opinion of a patient and not of Opencare.

Extremely thorough!

Reviewed on

May 2nd, 2018

• Verified patient

Dr. Novack was great! She took me through my initial appointment from start to finish. From my exam to xrays and finally the cleaning. I've never experienced care at a dentist like that before. She really took the time to get to know me and what my dental care needs were.

Was this review helpful?

0

found this review helpful

{{ reviews[57545].errors[0] }}

This review is the subjective opinion of a patient and not of Opencare.

A welcoming and comfortable eexperience.

Reviewed on

April 23rd, 2018

• Verified patient

Dr Novack was very welcoming and made the visit as pleasant as could be. She explained everything that was needed and answered any questions I had. The cleaning procedure was by no means fun but didn't feel excessively painful and it was over relatively quickly. Dealing with payments was a breeze and everything was submitted to my insurance without issue.

Was this review helpful?

0

found this review helpful

{{ reviews[57352].errors[0] }}

This review is the subjective opinion of a patient and not of Opencare.

Staff and dentist were welcoming and professional.

Reviewed on

April 20th, 2018

• Verified patient

I required a new dentist due my recent change in address. I found Dr. Sari Novack's clinic much closer to my new address, so I decided to go in for an appointment. Its become quite convenient for me not only for location, but also because she is certified for invisalign, and now i can come to her for tray renewals.

Was this review helpful?

0

found this review helpful

{{ reviews[57322].errors[0] }}

This review is the subjective opinion of a patient and not of Opencare.

Gives me satisfaction.

Reviewed on

April 6th, 2018

• Verified patient

Explains all my insecurities and worries. She helps me to understand the importance before under going to the procedure. And secure my teeth ofcourse.

Was this review helpful?

0

found this review helpful

{{ reviews[56967].errors[0] }}

This review is the subjective opinion of a patient and not of Opencare.

Great!

Reviewed on

January 28th, 2018

• Verified patient

Dr. Sari Novak was very nice and personable. Kelly who greeted me by name when I arrived was lovely. Great choice for anyone looking for a new dentist.

Was this review helpful?

0

found this review helpful

{{ reviews[55533].errors[0] }}

This review is the subjective opinion of a patient and not of Opencare.

Warm and inviting environment makes it less scary going to the dentist.

Reviewed on

November 25th, 2017

• Verified patient

Switched dentists to be closer to office and also have had bad experiences with dentists in past. Dr. Novak was very kind and approachable and took the time to get to know me. Most importantly she did a great job cleaning my teeth. Will definitely go back.

Was this review helpful?

0

found this review helpful

{{ reviews[50783].errors[0] }}

This review is the subjective opinion of a patient and not of Opencare.

I felt like I was a patient there forever.

Reviewed on

August 3rd, 2017

• Verified patient

This was the first time inhave been to a new dentist and I felt like I have been a patient there for years. They are very warm and welcoming. I am very happy to have found Dr.Sari Novack as my new dentist!

Was this review helpful?

0

found this review helpful

{{ reviews[42578].errors[0] }}

This review is the subjective opinion of a patient and not of Opencare.

Patience and care about patient

Reviewed on

April 28th, 2017

• Verified patient

The place is clean and neat. Dentist is very nice and friendly .Telling you how to fix your teeth Step by step.

Was this review helpful?

0

found this review helpful

{{ reviews[37108].errors[0] }}

This review is the subjective opinion of a patient and not of Opencare.

Very comfortable and pleasant

Reviewed on

April 25th, 2017

• Verified patient

Dr Sari and Kelly work together as a great team, are very knowledgeable and on top of their stuff. It's been the best dentist office experience I've ever had so far.

Was this review helpful?

0

found this review helpful

{{ reviews[36868].errors[0] }}

This review is the subjective opinion of a patient and not of Opencare.

Excellent

Reviewed on

April 19th, 2017

• Verified patient

Dr. Sari Novack is an exceptional dentist! She does an excellent job and is very knowledgable, professional and friendly! Dr. Novack goes above and beyond for her patients, I would highly recommend seeing her.

Was this review helpful?

0

found this review helpful

{{ reviews[36447].errors[0] }}

This review is the subjective opinion of a patient and not of Opencare.

| | |
| --- | --- |
| Caring | |
| Helpful | |
| Knowledgeable | |

Super friendly

Reviewed on

March 14th, 2017

• Verified patient

She's super friendly and you can just tell she's an expert dentist. She walked me through everything thoroughly and always maintained a friendly and caring approach. Would definitely recommend seeing this dentist.

Was this review helpful?

0

found this review helpful

{{ reviews[34415].errors[0] }}

This review is the subjective opinion of a patient and not of Opencare.

| | |
| --- | --- |
| Caring | |
| Helpful | |
| Knowledgeable | |

Great Experience

Reviewed on

January 3rd, 2017

Everything about my visit was great. Did not wait, did not feel a thing, and Dr Novack was a pleasure to speak with for the entire duration of my appointment. I have recommended Dr Novack to my entire family, and most of my friends.

Was this review helpful?

0

found this review helpful

{{ reviews[30154].errors[0] }}

This review is the subjective opinion of a patient and not of Opencare.

| | |
| --- | --- |
| Caring | |
| Helpful | |
| Knowledgeable | |

The bests

Reviewed on

December 1st, 2016

• Verified patient

She is really nice, knowledgeable, friendly and patient. You feel comfortable there like meeting an old friend! Front desk clerk was so nice and helpful motivates you definitely want to come back there!

Was this review helpful?

0

found this review helpful

{{ reviews[28554].errors[0] }}

This review is the subjective opinion of a patient and not of Opencare.

| | |
| --- | --- |
| Caring | |
| Helpful | |
| Knowledgeable | |

Great experience

Reviewed on

November 17th, 2016

• Verified patient

The staff were very nice and helpful, Dr. Novack was super friendly, very knowledgeable and caring. The office was very clean and well maintained. Everyone there wears a beautiful smile! :) Would recommend.

Was this review helpful?

0

found this review helpful

{{ reviews[27891].errors[0] }}

This review is the subjective opinion of a patient and not of Opencare.

Great experience!

Reviewed on

November 16th, 2016

• Verified patient

Dr. Sari is very hospitable person, she treats her patients really nice that's why I feel comfortable when I was her patient. She answers all my question and Im looking forward to comeback at the clinic soon.

Was this review helpful?

0

found this review helpful

{{ reviews[27885].errors[0] }}

This review is the subjective opinion of a patient and not of Opencare.

Excellent service

Reviewed on

October 19th, 2016

• Verified patient

I really enjoyed my experience at Novack Dentistry. The atmosphere is very relaxing and everyone was helpful and caring. They made something uncomfortable much more pleasant and I look forward to my next check up!

Was this review helpful?

0

found this review helpful

{{ reviews[26433].errors[0] }}

This review is the subjective opinion of a patient and not of Opencare.

Great service

Reviewed on

September 28th, 2016

• Verified patient

Dr. Sari Novack made me feel at ease on my first dentist appointment! She was thorough with her work and explained everything to me. She was knowledgeable in all the questions and answered them with care. I look forward to the next visit!

Was this review helpful?

0

found this review helpful

{{ reviews[25546].errors[0] }}

This review is the subjective opinion of a patient and not of Opencare.

| | |
| --- | --- |
| Caring | |
| Helpful | |
| Knowledgeable | |

10/10

Reviewed on

September 2nd, 2016

• Verified patient

I've been putting off finding a dentist in Toronto, and I couldn't be happier with Dr. Sari Novack. She knew just what to do to figure out the source of my pain. You aren't just paying for relief, but also piece of mind.

Was this review helpful?

0

found this review helpful

{{ reviews[24448].errors[0] }}

This review is the subjective opinion of a patient and not of Opencare.

| | |
| --- | --- |
| Caring | |
| Helpful | |
| Knowledgeable | |

Awesome Experience

Reviewed on

August 27th, 2016

• Verified patient

Love that her office is open early totally works with my mom/working schedule. Super friendly staff. Recommend for sure. The experience of using the app was also good. Clean office space and bright with lots of windows.

Was this review helpful?

0

found this review helpful

{{ reviews[24135].errors[0] }}

This review is the subjective opinion of a patient and not of Opencare.

Very helpful

Reviewed on

August 18th, 2016

• Verified patient

She is very Helpful and Caring. She explained me about my problem very well. She told me what should I follow. She is very friendly. She explained all my problems. Also she advised what should I do to keep my teeth healthy.

Was this review helpful?

0

found this review helpful

{{ reviews[23806].errors[0] }}

This review is the subjective opinion of a patient and not of Opencare.

| | |
| --- | --- |
| Caring | |
| Helpful | |
| Knowledgeable | |