Dr. Sara Sameri
Dentist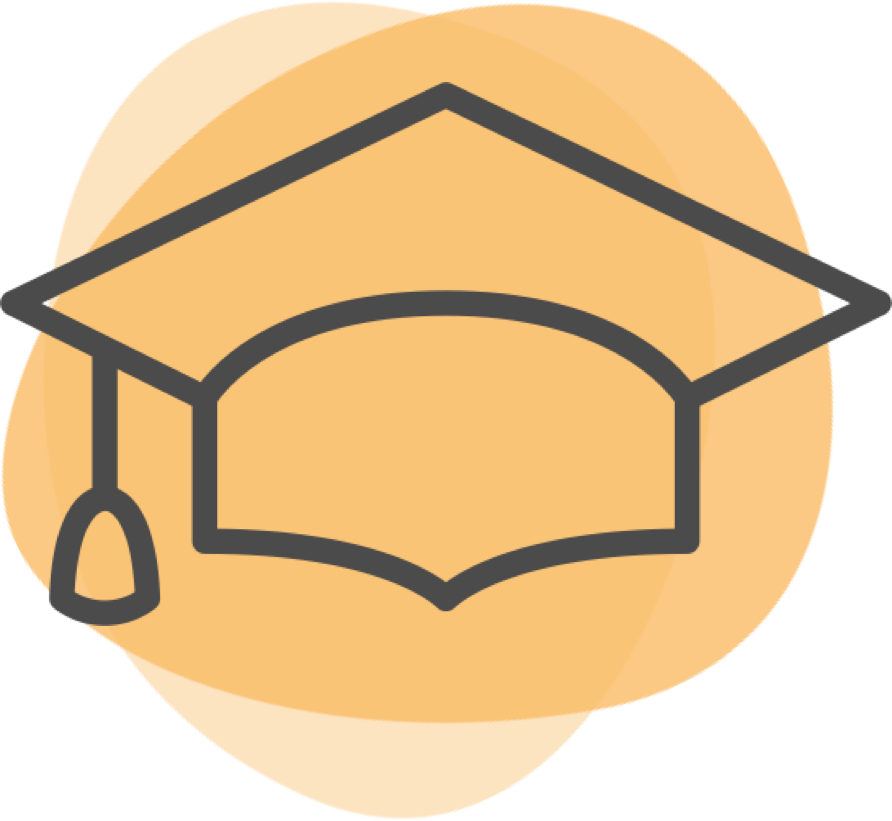 Years Experience:
16 years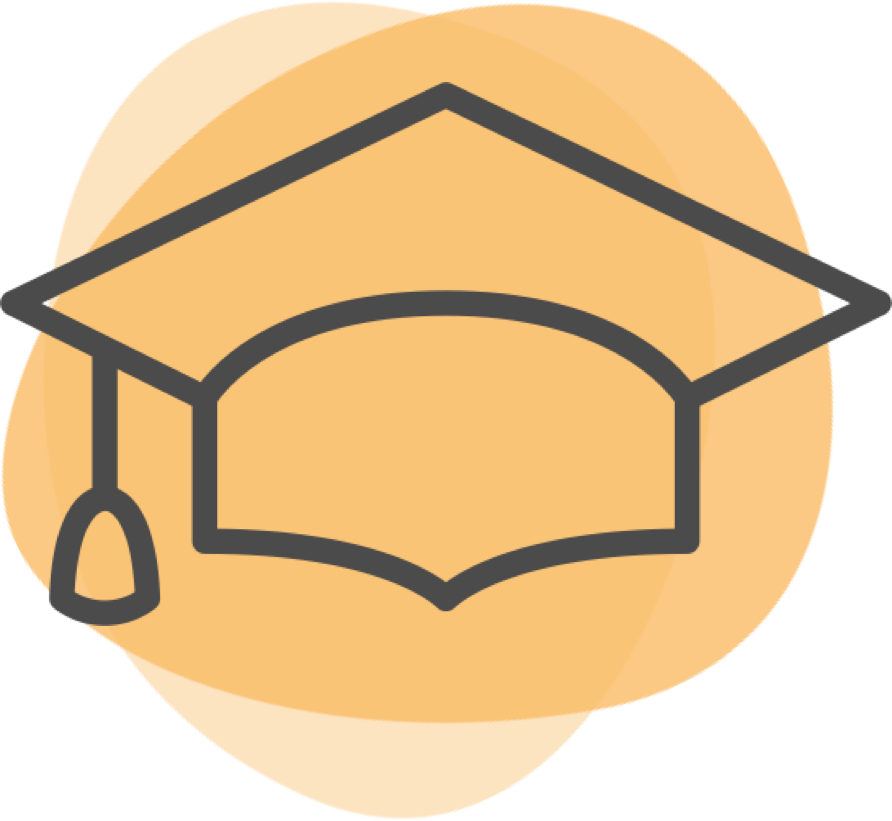 16 years experience
Location
858 Brock St. North




Whitby

,

Ontario
| | | | | |
| --- | --- | --- | --- | --- |
| Sun | 9:00 am | - | 8:00 pm | |
| Mon | 9:00 am | - | 8:00 pm | |
| Tue | 9:00 am | - | 8:00 pm | |
| Wed | 9:00 am | - | 8:00 pm | |
| Thu | 9:00 am | - | 3:00 pm | |
| Fri | 9:00 am | - | 3:00 pm | |
Services Offered
16 Services
Bonding Braces Bridges / Dentures Cleaning Crown / Cap Filling Gum Surgery Implants Nitrous Sedation Root Canal Sleep apnea TMJ Tooth Extraction Veneers Whitening Wisdom Teeth Removal
Bonding , Braces , Bridges / Dentures , Cleaning , Crown / Cap , Filling , Gum Surgery , Implants , Nitrous Sedation , Root Canal , Sleep apnea , TMJ , Tooth Extraction , Veneers , Whitening , Wisdom Teeth Removal
About
DR. SARA SAMERI, DDS With DDS (Doctor of Dental Surgery) degree from University of Toronto, Dr. Sara Sameri has been practicing family and cosmetic dentistry since 2000 and serving Durham region over 10 years. Dr. Sara Sameri holds certification in Conscious Sedation Modalities (Nitrous Oxide, Oral Sedation), Invisalign (Invisible Braces), Cardiopulmonary Resuscitation (CPR), First Aid, Basic Cardiac Life support. She is a member of The Academy of General Dentistry, The Canadian Dental Association, The Ontario Dental Association, The Royal College of Dental Surgeons of Ontario and the Durham region Dental Society. With her caring personality and excellent clinical skills, Dr. Sara Sameri is excited about treating your family with highest quality of dental care and helps you achieve a healthy beautiful smile that you deserve.
Why should patients choose you as their provider instead of others in the area?
Dr. Sameri was nominated/ honored as one of the best dentists in Whitby. She has received the best reviews as rated by the Whitby community. She listens to what the patient came for, provides thorough exam, and makes the necessary dental assessment only after giving the patient a walk through on the options for treatment. Dr. Sameri offers cosmetic dental services, general dentistry, and periodontal maintenance. As one of the top dentists in Whitby, Dr. Sameri is a name that patients trust for the best dental care and oral health.
What are the top 3 treatments that you focus on?
+Cosmetic Dentistry +Orthodontics ( Invisible Braces) +Implants (Surgery and Restoration)
What are you proud of in your practice?
Our philosophy is "prevention first" and we are dedicated to your dental health. We emphasize the importance of regular dental hygiene treatment and help you improve daily practices to prevent tooth decay and gum disease. Effective preventive dentistry combines at - home oral care with chairside education (you will love viewing your teeth with the help of our digital x-ray, and intra-oral cameras). Our preventive approach also includes the treatment of grinding and clenching of teeth along with treatments to diminish snoring and sleep apnea. Our restorative solution include a vast of dental options directed towards making your smile attractive and comfortable. We gently replace chipped, worn or discolored fillings;fabricate beautiful crowns and bridges; create metal-free partial or full dentures or perform implant - supported tooth replacement when teeth are missing. Where necessary, periodontics (treatment of gum disease), root canal therapy or oral surgery is accomplished with our gentle and caring approach. Today's cosmetic dentistry focuses of improving the appearance of a person's smile. Cosmetic dentistry may also provide a restorative benefit. Today, even dental fillings can be made of ceramic or composite materials that closely match the color of your teeth, thus maintaining the natural appearance of your smile.
Services Offered
16 Services
Bonding Braces Bridges / Dentures Cleaning Crown / Cap Filling Gum Surgery Implants Nitrous Sedation Root Canal Sleep apnea TMJ Tooth Extraction Veneers Whitening Wisdom Teeth Removal
Bonding , Braces , Bridges / Dentures , Cleaning , Crown / Cap , Filling , Gum Surgery , Implants , Nitrous Sedation , Root Canal , Sleep apnea , TMJ , Tooth Extraction , Veneers , Whitening , Wisdom Teeth Removal
Most Helpful Reviews

(24)

Based on 24 reviews
Reviewed on

February 18th, 2020

• Verified patient

Dr. Sara Sameri is friendly, warm and personable. She immediately makes you feel comfortable and communicates every detail of the appointment thoroughly so that you can make an informed decision on the various procedures.

Was this review helpful?

1

found this review helpful

{{ reviews[100305].errors[0] }}

This review is the subjective opinion of a patient and not of Opencare.

Reviewed on

February 15th, 2020

• Verified patient

Dentist is very patience and helpful

Was this review helpful?

0

found this review helpful

{{ reviews[100133].errors[0] }}

This review is the subjective opinion of a patient and not of Opencare.

Reviewed on

February 10th, 2020

• Verified patient

Amazing service! I hadn't been to the dentist in over 3+ years and they made the entire process super calming ! Karen was an amazing hygienist and enjoyed chatting with her, and Dr. Sara was so kind and sweet ! Definately recommend !

Was this review helpful?

1

found this review helpful

{{ reviews[99202].errors[0] }}

This review is the subjective opinion of a patient and not of Opencare.

Reviewed on

January 30th, 2020

• Verified patient

Great experience very detailed with explaining and worked well with my 3yr old.

Was this review helpful?

0

found this review helpful

{{ reviews[97855].errors[0] }}

This review is the subjective opinion of a patient and not of Opencare.

Very welcoming.. Warm and friendly staff..

Reviewed on

May 9th, 2018

• Verified patient

My daughter usually cries and apprehensive during a dental appointment, but Dr. Sameri was able to do a procedure without any problem.. Highly recommended! 😊

Was this review helpful?

0

found this review helpful

{{ reviews[57723].errors[0] }}

This review is the subjective opinion of a patient and not of Opencare.

New Dentist is Wonderful

Reviewed on

May 4th, 2018

• Verified patient

I went to see Dr. Sameri last week. She took a lot of time to explain the procedure and made sure that she understood my concerns. She extracted one of my teeth which was absolutely painless and for which I am very grateful. Dr. Sameri and her staff were extremely professional. The office also has a completely new look and it looks fabulous. I had a very pleasant experience.

Was this review helpful?

1

found this review helpful

{{ reviews[57587].errors[0] }}

This review is the subjective opinion of a patient and not of Opencare.

My Favorite Dentist

Reviewed on

May 1st, 2018

• Verified patient

: Thank you Dr. Sameri for the great experience and quality work you have done on my teeth. I am usually apprehensive about needles and it was no sweat at all. In fact, I am ready for the next needle, thanks to your gentle touch. My family and I have been pleased with your professional, yet personable, service. See you soon. Karen

Was this review helpful?

1

found this review helpful

{{ reviews[57524].errors[0] }}

This review is the subjective opinion of a patient and not of Opencare.

By far the best experience I have ever had.

Reviewed on

April 17th, 2018

• Verified patient

I went to this dental office on the recommendation of a friend, because my old lifelong dentist was retiring. Usually for me, going to the dentist is a stressful, painful and white-knuckle affair. To put it simply, I'm really uncomfortable with getting poked and prodded in the mouth. To my surprise, my experience at BrockStarr Dental Care was probably the best dentist experience I've ever had. I found the atmosphere at BrockStarr Dental Care very friendly and professional. They also seem to put an emphasis on using more modern tools and techniques that I had never experienced before, and it made the cleaning and exams a lot less difficult for me. They also gave me some good tips and tricks to help keep my mouth in good shape between visits. I found my new dentist… 5-Stars!!

Was this review helpful?

1

found this review helpful

{{ reviews[57247].errors[0] }}

This review is the subjective opinion of a patient and not of Opencare.

This is the best dental office I have been to in years.

Reviewed on

February 1st, 2018

• Verified patient

Dr. Sameri is very professional and thorough. The staff is very knowledgeable, friendly and engaging. I'm not a fan of going to the dentist, but the people at this dental office went out of their way to make me feel comfortable.Tina at the front desk is always pleasant and efficient. Two Thumbs Up!!

Was this review helpful?

1

found this review helpful

{{ reviews[55846].errors[0] }}

This review is the subjective opinion of a patient and not of Opencare.

I found Dr. Sameri to be professional, honest, knowledgeable, patient, and caring.

Reviewed on

February 1st, 2018

• Verified patient

I found Dr. Sameri to be professional, honest, knowledgeable, patient, and caring. I was very impressed to the say the least, and aside from her being a great dentist, she is also a very easy going , which is a huge bonus. You could tell she cares about her patients and goes the extra mile just to make sure you are not in pain, etc. If you are looking for a new dentist or thinking of switching a dentist - I would highly recommend visiting BrockStarr Dental Care. You will be amazed how different they are from other dentists.

Was this review helpful?

1

found this review helpful

{{ reviews[55845].errors[0] }}

This review is the subjective opinion of a patient and not of Opencare.

The best dentist appointment I have ever had. I will definitely being referring and going back. Wonderful staff!

Reviewed on

January 30th, 2018

• Verified patient

From the very first step BrockStarr Dental makes you feel at ease and comfortable from their front desk staff to the dentists at the clinic. Dr. Sameri explained everything very well, procedures went without a hiccup in a timely manner with beautiful results. I would not hesitate in recommending their services. Good job BrockStarr Dental Care!

Was this review helpful?

1

found this review helpful

{{ reviews[55707].errors[0] }}

This review is the subjective opinion of a patient and not of Opencare.

THE BEST DENTAL OFFICE!!

Reviewed on

January 22nd, 2018

• Verified patient

At BrockStarr Dental, Dr. Sameri, her Assistants, Hygienists, Receptionists and related Staff are the most accommodating, considerate and caring personnel. Their compassionate and gentle mannerism together with their state of the art technology and expertise is what keeps me such a loyal patient. Even when other dentists were pessimistic when it came to my own dental surgery, Dr. Sameri continued with confidence, reassurance and success. Staff continues to go above and beyond to accommodate any need that I may have. Thank you, BrockStarr Dental, for all that you do. I would never trust my smile with anyone else!!!

Was this review helpful?

1

found this review helpful

{{ reviews[55050].errors[0] }}

This review is the subjective opinion of a patient and not of Opencare.

Dr. Sameri is very experienced and knowledgeable.

Reviewed on

January 19th, 2018

• Verified patient

Loved their service. Very knowledgeable dentist. She didn't rush and took the time to answer my questions.

Was this review helpful?

2

found this review helpful

{{ reviews[54912].errors[0] }}

This review is the subjective opinion of a patient and not of Opencare.

Their level of expertise in dentistry is outstanding!

Reviewed on

January 19th, 2018

• Verified patient

I've been going here since I was a kid, over that time, I can honestly say I have never had a negative experience with their practice. They are always professional, and know how to have a fun time and keep you laughing during those awkward moments where they are working in your mouth. :) Their level of expertise in dentistry is outstanding as I've always enjoyed and appreciated the through and methodical way they explain what they are doing. Keep up the great work!

Was this review helpful?

2

found this review helpful

{{ reviews[54911].errors[0] }}

This review is the subjective opinion of a patient and not of Opencare.

Great staff! Dr. Sameri explained everything and made sure I was comfortable

Reviewed on

January 15th, 2018

• Verified patient

The best dental office! They are so accommodating and care about the patient first. They give you all your options before doing anything.

Was this review helpful?

2

found this review helpful

{{ reviews[54539].errors[0] }}

This review is the subjective opinion of a patient and not of Opencare.

All the staff that I interacted with was friendly and welcoming

Reviewed on

January 15th, 2018

• Verified patient

The experience of going to a dentist is often less than pleasant, so it is really important to have access to a professional team that you can trust. This is definitely the case here in my experience. Dr Sameri is an experienced and confident practitioner and you can rely on receiving the right type of care from her team. Would surely recommend.

Was this review helpful?

2

found this review helpful

{{ reviews[54538].errors[0] }}

This review is the subjective opinion of a patient and not of Opencare.

Great dentist and office!

Reviewed on

January 13th, 2018

• Verified patient

This was my first visit to Dr. Sameri. It had been a long time since I'd been to the dentist and ended up needing a very thorough cleaning. She and her staff were fantastic. Made me feel very comfortable throughout the appointment. Very friendly and knowledgeable. Will be booking an appointment for my husband now! Very happy to have found a great, local dentist.

Was this review helpful?

1

found this review helpful

{{ reviews[54459].errors[0] }}

This review is the subjective opinion of a patient and not of Opencare.

Excellent dentist and remarkable assistant.

Reviewed on

January 12th, 2018

• Verified patient

Very friendly and efficient staff. I felt comfortable from the first moment I walked into their office. I think I found my new dental care home.

Was this review helpful?

1

found this review helpful

{{ reviews[54405].errors[0] }}

This review is the subjective opinion of a patient and not of Opencare.

The staff were efficient and fun!

Reviewed on

January 6th, 2018

• Verified patient

From start to finish, each step of my appointment was handled by knowledgeable and helpful staff. They were even able to accommodate my complicated schedule! Five star experience.

Was this review helpful?

1

found this review helpful

{{ reviews[53956].errors[0] }}

This review is the subjective opinion of a patient and not of Opencare.

Feel safe. Friendly, caring, and professional. Thank you BrockStarr Dental Care

Reviewed on

November 18th, 2017

• Verified patient

This was my first time at this office for an emergency procedure. I dropped in (on a Saturday) and was greeted by very Friendly and helpful staff, and they made room for me to come in within an hour. Made me very comfortable, no issue or complaints! Gave me a good price too, as I didn't have coverage. Thank you BrockStarr Dental Care

Was this review helpful?

2

found this review helpful

{{ reviews[50188].errors[0] }}

This review is the subjective opinion of a patient and not of Opencare.

Was welcomed and made to feel very comfortable; a very positive experience.

Reviewed on

September 18th, 2017

• Verified patient

I recently went to BrockStarr Dental Care to get all four of my wisdom teeth removed. The staff there is very nice and helpful, my surgery went by very quick and pain-free. I healed in less then a week, which is super fast for all four wisdom teeth removal! I had a great experience and would definitely recommend it to others.

Was this review helpful?

3

found this review helpful

{{ reviews[45413].errors[0] }}

This review is the subjective opinion of a patient and not of Opencare.

If you are looking for a dental place, I would recommend going to BrockStarr Dental Care. Their service is very fast and friendly.

Reviewed on

September 13th, 2017

• Verified patient

I recently went to BrockStarr Dental Care to get all four of my wisdom teeth removed. The staff there is very nice and helpful, my surgery went by very quick and pain-free. I healed in less then a week, which is super fast for all four wisdom teeth removal! I had a great experience and would definitely recommend it to others.

Was this review helpful?

3

found this review helpful

{{ reviews[45186].errors[0] }}

This review is the subjective opinion of a patient and not of Opencare.

Reception, hygienists, and the dentist herself are thorough, competent, and caring.

Reviewed on

September 2nd, 2017

• Verified patient

I couldn't ask for any thing more! Since I switched to Dr. Sameri all my fears has disappeared. Dr. Sameri is very knowledgeable, compassionate, and very professional. Staff are great and very kind and caring. I strongly recommend this dental office to everybody in the neighborhood.

Was this review helpful?

4

found this review helpful

{{ reviews[44404].errors[0] }}

This review is the subjective opinion of a patient and not of Opencare.

Great job

Reviewed on

April 3rd, 2012

• Verified patient

Dr Sameri is relatively new to the Bolshin practice and I recently had her do a crown. She did a great job and I recommend her as well as Dr Bolshin.

Was this review helpful?

5

found this review helpful

{{ reviews[4736].errors[0] }}

This review is the subjective opinion of a patient and not of Opencare.

| | |
| --- | --- |
| Caring | |
| Helpful | |
| Knowledgeable | |