Reading Time:
< 1
minute
The 2020 COVID-19 pandemic truly changed dentistry. Life has definitely entered a period of adjusting to "the new normal." People have been staying at home and social distancing from their family and friends. The mass lockdowns across North America really impacted patient flow to dental offices across the United States and Canada.
2021 is the year of regrowth and adjusting to the new normal. In the competitive field of dentistry, it's important to stay ahead of the game. That's why we put together this list of 101 dental office marketing ideas you should know to help grow your practice in 2021. —Remember: The more marketing you do , the more your practice will thrive.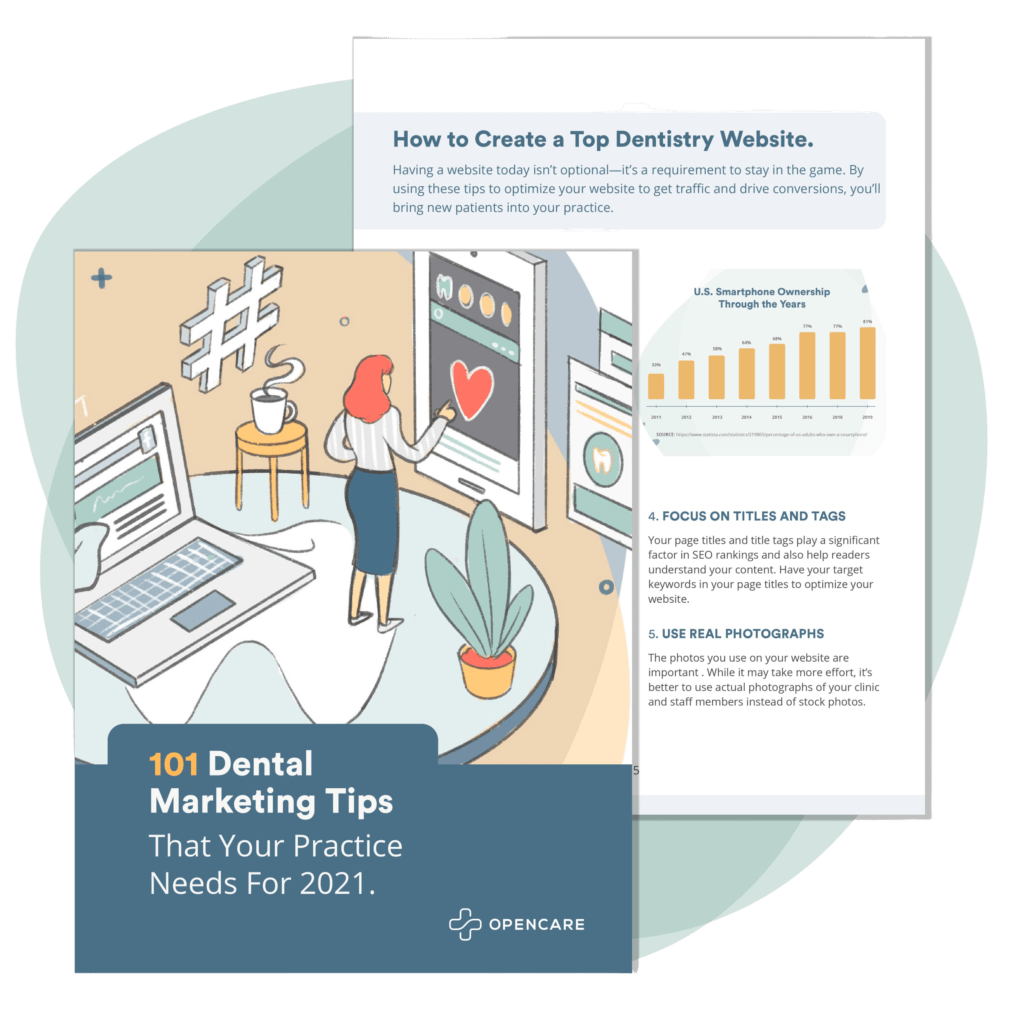 What's inside
Chapter 1 | Dental Office Marketing Ideas for Dentists Who Need to Attract New Patients
How to Create a Top Dentistry Website
Tips for Enriching Your Dentistry Blog
How to Promote a Dentistry Practice on Social Media
Chapter 2 | Dental Office Marketing Ideas to Help Dentists Keep Their Patients Happy
How to Design a Dental Waiting Room Patients Enjoy
Ways to Make Wait Times More Enjoyable
Chapter 3 | Dental Office Marketing Tips for Providing Great Customer Service
3 tips for providing the best patient experience during COVID-19.
Let's get started! Enter a few details below to unlock your free ultimate guide. Your download will start immediately upon submission.
*Check your spam folder if you don't hear from us