Find Veneers in Ashland, OR
Are you looking for a local Ashland, OR dentist that specializes in Veneers? Or do you need to make a last minute appointment?
We've got you covered! Find a new dentist that perfectly matches your needs below.
Find Dentists Now
Please enter your address.
Please enter a more precise location.
Please enter a location in the United States or Canada.
Couldn't find the location you specified.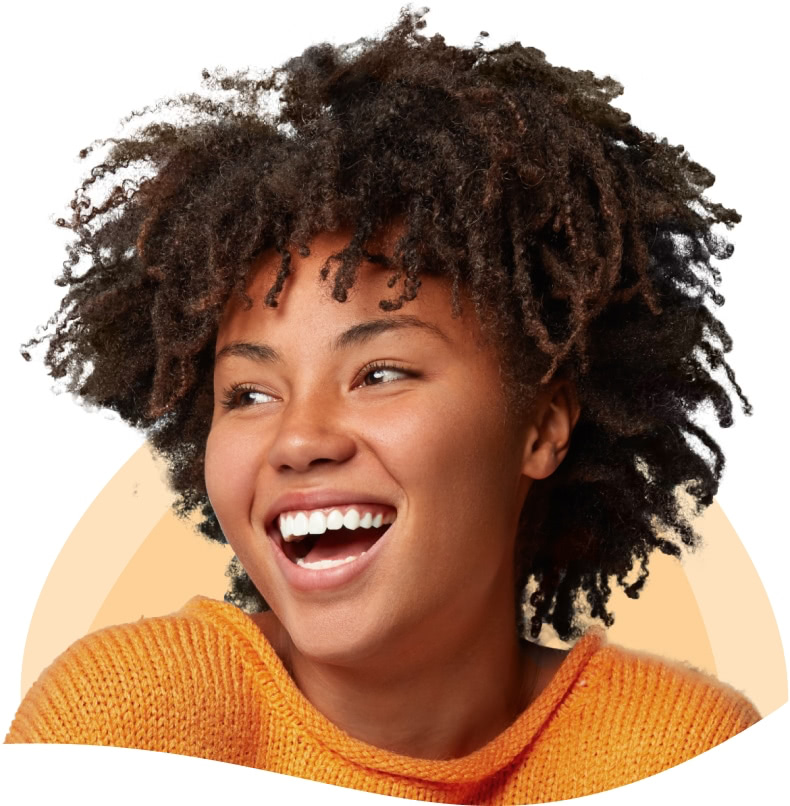 How to Find Dentists with Opencare
Answer a few questions.
Our quiz helps us understand what matters most to you, and helps us match you with the dental provider that's right for you.
Get matched.
Review your matches and choose the dentist that's perfect fit for your needs.
Book with ease.
You're just a click away from booking - no need to engage in a game of phone tag. Ain't nobody got time for that!
993 Siskiyou Boulevard, Ste 3, Ashland, OR 97520
Looking for top-rated dentists in Ashland? Check out Michael Kempf's Practice. For over 30 years, Dr. Michael Kempf has been in the Ashland family dental industry. His priority is to educate his clients about the many types of restorative procedures that are available. He is one of the top Ashland dentists that strives to meet the patient's expectations within a framework that is approachable and appropriate with regard to the individual's financial resources. He offers comprehensive and advanced dental treatments.
---
`
1530 Siskiyou Boulevard, Ashland, OR 97520
Searching for a dentist nearby? Meet Today's Dentistry. Today's Dentistry is an Ashland dentistry with Dr. Edward Warr as the lead dentist. He uses the latest techniques such as laser-assisted new attachment procedure, which utilizes a state-of-the-art laser. He aims to help his patients achieve their oral health goals so he continues to improve himself to be the best dentist in Ashland who gives the best dental services in the area. So make an appointment at the dentistry as soon as possible.
---
`
1144 Iowa Street, Ashland, OR 97520
We are a local dentist focused on delivering top quality services to patients in Ashland. As the patient walks in this Ashland dentistry, they get a totally different experience with Dr. Thomas Dumont. In his dental clinic, he promotes lifelong oral health and wellness by staying focused on the patients' concerns, needs, and dreams. With this, the Ashland Oregon dentist targets the needs of the patients and makes sure that it is fully addressed. Get a whole new modern experience at this Ashland dental clinic.
---
`
Only Vetted Dentists
All the dentists you see are required to meet the following criteria:
The top-rated 10% in Ashland
Based on reviews from Opencare patients and

Interviewed by Opencare staff
A comprehensive interview with the dentist to ensure industry standards are met.
Zero history of fraud or malpractice
We only work with dentists that have zero history of professional misconduct. Yes, were that strict.
1144 Iowa St, Ashland, OR 97520
Dr. Thomas Dumont D.D.S. is a dental office servicing patients from Ashland. Dr. Thomas Dumont D.D.S. is an Ashland dentist who aims to provide a pleasant experience for all the patients that go to his dental clinic. As he does his dental treatment care plan, the comfort of the patient is of utmost importance and this translates to the level of satisfaction his patients get. This dentist in Ashland is very happy to serve his patients so make an appointment at this dentistry today.
---
`
1144 Iowa Street, Ashland, OR 97520
Dr. Charles Hodge is an Ashland dentist who has the skills and knowledge necessary to render quality dental care to the people of Ashland, OR. All the patients that go to his Ashland dental clinic are treated warmly so that they will feel comfortable and relaxed throughout the whole experience. Schedule an appointment with the dentistry to start a journey towards a healthier and more beautiful smile.
---
`
574 Washington Street, Ashland, OR 97520
Dr. Melinda L. Beck, DDS is the Ashland dentist to turn to for any cosmetic dental needs. She is heavily relied upon in her Ashland dental clinic as one of the key people who can give patients bright and perfect smiles. With Dr. Beck, smiles almost magically transform into not only aesthetically pleasing smiles, but also all-around healthy ones. Find an easy way to get the ideal smile with Dr. Beck.
---
`
1146 Iowa Street, Ashland, OR 97520
Dr. Joseph F. Cochran, Jr. is a dentist in Ashland who has a calming effect on his patients. Being a pediatric dentist, this trait has added to the success and popularity of his Ashland dental clinic. Dr. Cochran complements this effect with gentle but comprehensive dentistry. His young patients surely experience a dentist appointment free from anxiety or pain at each visit. In fact, many patients wish to remain his clients for a long time!
---
`
452 Thimbleberry Lane, Ashland, OR 97520
Dr. William Donlon specializes in oral and maxillofacial surgery in his Ashland dental clinic. This field of dentistry gives patients the opportunity to build a brand new smile; one that is straighter, brighter, and healthier than before. Dr. Donlon is exactly the right Ashland dentist to assist with that. His talent in dentistry precedes himself; he's been known to give patients teeth they can't stop smiling about.
---
`
590 Washington Street, Ashland, OR 97520
Premier Care Dental is composed of a team of the best dentists in Ashland Oregon. These dentists put a premium on preventive care and education. These factors are vital to each patient's brilliant smile. This brilliance isn't just from the white teeth, but a healthy mouth. Everyone at this Ashland dental clinic works toward adding to patients' knowledge on the proper dental care, resulting in happy and long-lasting smiles.
---
`
1049 Siskiyou Boulevard, Ashland, OR 97520
Dr. Peter F. Schwarzer, DMD owns an Ashland dental clinic renowned for its excellent service and friendly staff. While other people associate dentists with pain and more pain, Dr. Schwarzer's patients have changed their image of dentists completely. Now, a trip to the dentist is relaxed and practically pain-free. Dr. Schwarzer's dentistry practice also assure his patients of his advanced skills in dentistry.
---
`
574 Washington Street, Ashland, OR 97520
Dr. Michael W. Henneman is the dentist in Ashland who patients can trust. They can proudly show off the fact that they've found a friendly and calming dentist who is also excellent in what he does. Dr. Henneman only lets patients leave his Ashland dental clinic when he is satisfied that he has given the best service for the beauty and health of his patients' smiles. Dr. Henneman makes taking the risk of seeing him as a new dentist worth it.
---
`
485 East Main Street, Ashland, OR 97520
Dr. Tamara S. Hald, DDS is a dentist in Ashland Oregon who has the skills and knowledge necessary to make the patients' teeth beautiful and more healthy. Over at his Ashland family dentistry, the patients are treated like royalty. His dental team makes sure that the patients will have a pleasant experience at the dental office thereby alleviating any fear or worry. The patients are in safe and experienced hands over at this dentistry.
---
`
1148 Iowa Street, Ashland, OR 97520
Dr. Gary Macgraw, DMD is a dentist in Ashland who practices general dentistry. Over his years of practice, he has transformed countless teeth and made his patients' smiles more healthy and beautiful. As the patient walks in the Ashland dental center, they are greeted by the staff and are made sure that they are comfortable. With this, the patients have a satisfactory visit at the dental office each and every time.
---
`
Frequently asked questions
---
---
---
---
---
---
---