Dr. Max Dawabsheh
Dentist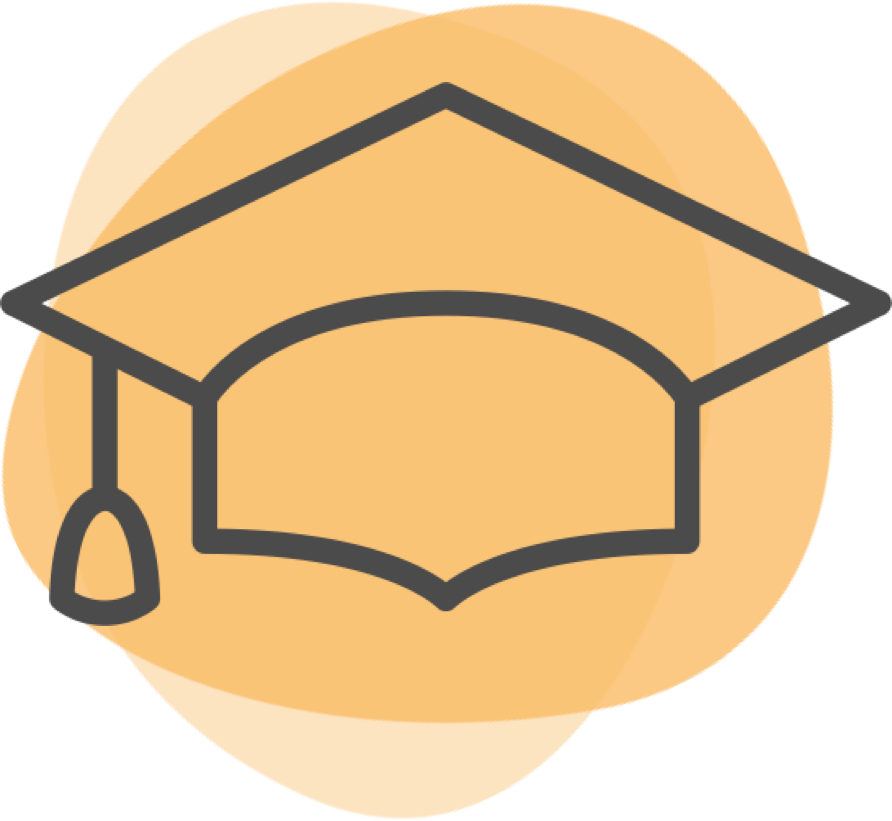 Years Experience:
14 years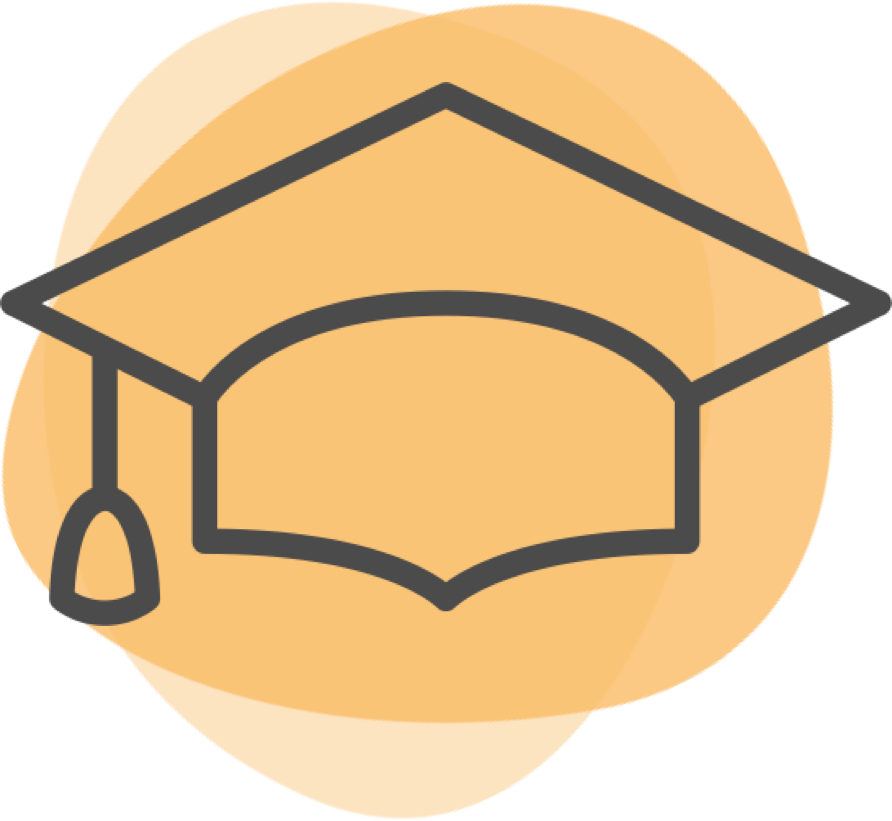 14 years experience
Location
2544 Speers Road, Suite 7




Oakville

,

Ontario
| | | | | |
| --- | --- | --- | --- | --- |
| Mon | 9:00 am | - | 6:00 pm | |
| Tue | 9:00 am | - | 6:00 pm | |
| Thu | 9:00 am | - | 3:00 pm | |
| Fri | 9:00 am | - | 3:00 pm | |
Services Offered
15 Services
Bonding Braces Bridges / Dentures Cleaning Crown / Cap Filling Gum Surgery Implants Root Canal Sleep apnea TMJ Tooth Extraction Veneers Whitening Wisdom Teeth Removal
Bonding , Braces , Bridges / Dentures , Cleaning , Crown / Cap , Filling , Gum Surgery , Implants , Root Canal , Sleep apnea , TMJ , Tooth Extraction , Veneers , Whitening , Wisdom Teeth Removal
About
Dr. Max comes from a family of dentists. He spent his childhood in his mother's dental clinic. Therefore, becoming a dentist was a natural choice for him. Learning to build lasting relationships with patients and provide the utmost care were the qualities helped him to refine and develop his skills in many levels. He prides himself in the ability to listen to his patients' concerns and provide individualized treatments. He strongly believes that knowledge is power, for which he strives to educate his patients and clearly communicate treatment plans, enabling patients to make informed decisions.
Why should patients choose you as their provider instead of others in the area?
Bronte Family Dental is committed to providing gentle quality dental care alongside to friendly patient-centered treatment approach. We offer general and family dentistry, cosmetic dentistry, family dentistry, sedation dentistry and children's dentistry with equal care, confidence and precision.
What are the top 3 treatments that you focus on?
Dr. Max shows special interest in Aesthetics and cosmetic dentistry. Recently, he has attended a Postgraduate Program in Contemporary Aesthetic Dentistry from University of Minnesota. He also focuses on family dentistry and preventative care.
What are you proud of in your practice?
We are excited to welcome you to our office. Thank you for trusting us with your dental care. At your first visit to us, our goal will be to make it comfortable and stress-free. At the same time, we will listen to your concerns and acknowledge your personal dental needs. No matter what type of questions you are currently having, our staff are committed to answer them all.
Which cases do you enjoy treating? Why?
I am very passionate about treating each patient specific to their needs, and strive to make a positive impact.
Services Offered
15 Services
Bonding Braces Bridges / Dentures Cleaning Crown / Cap Filling Gum Surgery Implants Root Canal Sleep apnea TMJ Tooth Extraction Veneers Whitening Wisdom Teeth Removal
Bonding , Braces , Bridges / Dentures , Cleaning , Crown / Cap , Filling , Gum Surgery , Implants , Root Canal , Sleep apnea , TMJ , Tooth Extraction , Veneers , Whitening , Wisdom Teeth Removal
Most Helpful Reviews

(89)

Based on 89 reviews across 3 sources
Reviewed on

July 24th, 2020

• Verified patient

My whole family was happy with the service. Great doctor!

Was this review helpful?

0

found this review helpful

{{ reviews[105658].errors[0] }}

This review is the subjective opinion of a patient and not of Opencare.

Reviewed on

April 20th, 2020

• Verified patient

Excellent service. He took the time to clarify every concern. Extremely cautious with safety and cleanliness of the clinic.

Was this review helpful?

0

found this review helpful

{{ reviews[105043].errors[0] }}

This review is the subjective opinion of a patient and not of Opencare.

Reviewed on

February 7th, 2020

• Verified patient

Dr. Max was really nice. My dental visit went really well. I was scared a little before visiting the doctor that if I would get the right treatment but it turned out to be great. I really appreciate the information doctor gave me concerning my problems and how I can deal with them.

Was this review helpful?

0

found this review helpful

{{ reviews[98983].errors[0] }}

This review is the subjective opinion of a patient and not of Opencare.

Reviewed on

February 7th, 2020

• Verified patient

Friendly staff and excellent dental skills. Netflix on the TV's hung on the ceiling while you're getting your teeth cleaned. Would 10/10 recommend

Was this review helpful?

0

found this review helpful

{{ reviews[98931].errors[0] }}

This review is the subjective opinion of a patient and not of Opencare.

Reviewed on

January 31st, 2020

• Verified patient

Addressed all my concerns in great detail. Very Friendly and professional.

Was this review helpful?

0

found this review helpful

{{ reviews[97968].errors[0] }}

This review is the subjective opinion of a patient and not of Opencare.

Reviewed on

January 27th, 2020

• Verified patient

Dr. Max and rest of the staff was friendly and excellent to deal with

Was this review helpful?

0

found this review helpful

{{ reviews[97319].errors[0] }}

This review is the subjective opinion of a patient and not of Opencare.

Reviewed on

January 18th, 2020

• Verified patient

It's was straight forward! Got to my appointment I had forwarded my information ahead of time so I walked right in. Place is clean and staff are friendly. Recommended to anyone looking to get their mouth clean!

Was this review helpful?

0

found this review helpful

{{ reviews[96364].errors[0] }}

This review is the subjective opinion of a patient and not of Opencare.

Reviewed on

January 14th, 2020

• Verified patient

Professional staff, pleasant experience.

Was this review helpful?

0

found this review helpful

{{ reviews[95818].errors[0] }}

This review is the subjective opinion of a patient and not of Opencare.

Reviewed on

January 9th, 2020

• Verified patient

A great experience for kids and adults alike.

Was this review helpful?

0

found this review helpful

{{ reviews[95270].errors[0] }}

This review is the subjective opinion of a patient and not of Opencare.

Reviewed on

December 19th, 2019

• Verified patient

Modern equipment, knowledgeable Dentist and staff. Great experience. Even got to watch Netflix programming of my choice during the cleaning procedure!

Was this review helpful?

0

found this review helpful

{{ reviews[94206].errors[0] }}

This review is the subjective opinion of a patient and not of Opencare.

Reviewed on

December 11th, 2019

• Verified patient

My experience was great, I was anxious because I have sensitive teeth but everyone addressed my concerns and made me feel comfortable. Dr. Max explained my xrays and educated me on how to care for my particular problem and Amber was very gentle cleaning my sensitive teeth and gums. The front desk explained my plan of care and insurance coverage. They're close to home as well, I'm happy I booked my appointment!

Was this review helpful?

0

found this review helpful

{{ reviews[93439].errors[0] }}

This review is the subjective opinion of a patient and not of Opencare.

Reviewed on

December 11th, 2019

• Verified patient

Dental care was excellent. The staff and doctors are friendly and knowledgeable. My visit was easy and they guided me through the entire process flawlessly. I would recommend this dental office to any friend whom asks for a referral.

Was this review helpful?

0

found this review helpful

{{ reviews[93326].errors[0] }}

This review is the subjective opinion of a patient and not of Opencare.

Reviewed on

December 10th, 2019

• Verified patient

Friendly, professional, communicative and competent. Happy with Max, staff and office in general. Thanks!

Was this review helpful?

0

found this review helpful

{{ reviews[93293].errors[0] }}

This review is the subjective opinion of a patient and not of Opencare.

Reviewed on

December 5th, 2019

• Verified patient

Dr. Max is a very friendly dentist. He came and introduced himself to myself and my son. Once my sin was in the room, he took the time to explain step by step what was happening and showed the instruments that would be used. It was my son's first visit and he felt very comfortable with both Dr Max and his hygenist (sorry I can't remember her name). She also gave my son the same treatment as Dr. Max. Thank you both

Was this review helpful?

0

found this review helpful

{{ reviews[92634].errors[0] }}

This review is the subjective opinion of a patient and not of Opencare.

Reviewed on

December 2nd, 2019

• Verified patient

Great dentist - very thorough and and answered all questions.

Was this review helpful?

0

found this review helpful

{{ reviews[92288].errors[0] }}

This review is the subjective opinion of a patient and not of Opencare.

Reviewed on

November 29th, 2019

• Verified patient

Great first visit with Dr.Max Thanks to Amber for the great cleaning and explanation of tooth care next steps Ricki at reception was excellent in getting all the paperwork input and next steps for the referral Very positive lasting memory today

Was this review helpful?

0

found this review helpful

{{ reviews[92098].errors[0] }}

This review is the subjective opinion of a patient and not of Opencare.

Reviewed on

November 27th, 2019

• Verified patient

Great detail oriented and stated a medical condition that was effecting my teeth

Was this review helpful?

0

found this review helpful

{{ reviews[91889].errors[0] }}

This review is the subjective opinion of a patient and not of Opencare.

Reviewed on

November 21st, 2019

• Verified patient

Dr. Max is incredible doctor and he explained in details about my teeth conditions.i will recommend my family and friends to Dr. Max

Was this review helpful?

0

found this review helpful

{{ reviews[91113].errors[0] }}

This review is the subjective opinion of a patient and not of Opencare.

Reviewed on

November 20th, 2019

• Verified patient

Awesome experience! Dr. Dawabsheh and staff were really nice and informative. My previous dental office that I have been going to for over a decade did not provide me with as much info as I received on my first visit, kind of cool to know more about oral heath, etc. I would recommend definitely recommend!

Was this review helpful?

0

found this review helpful

{{ reviews[90836].errors[0] }}

This review is the subjective opinion of a patient and not of Opencare.

Reviewed on

November 13th, 2019

• Verified patient

Dr. Dawabsheh is very knowledgeable and took time to explain things to me. He opened my eyes regarding the way I brush, and to not always fall for the "9/10 dentists recommend" marking gimmicks! His staffwas very easy to work with as well, Erica was my hygienist and took really good care of me while working because of my extremely sensitive teeth. They also had netlix on a TV on the ceiling so i got caught up to on my show! Amazing experience!

Was this review helpful?

0

found this review helpful

{{ reviews[89777].errors[0] }}

This review is the subjective opinion of a patient and not of Opencare.

Reviewed on

November 9th, 2019

• Verified patient

Great office and team at Bronte family dental. I had a fantastic experience as a new patient. Would definitely refer new patients to Dr.Max and the team.

Was this review helpful?

0

found this review helpful

{{ reviews[89171].errors[0] }}

This review is the subjective opinion of a patient and not of Opencare.

Reviewed on

November 6th, 2019

• Verified patient

Very thorough with the exam and cleaning. Will return.

Was this review helpful?

0

found this review helpful

{{ reviews[88766].errors[0] }}

This review is the subjective opinion of a patient and not of Opencare.

Reviewed on

September 23rd, 2019

• Verified patient

Everyone I encountered here was so kind and pleasant. Dr Dawabsheh took the time to explain to me the status of my teeth, the x-rays they were taking, etc. I felt very comfortable knowing that my teeth were in good hands. Thanks for the wonderful experience!

Was this review helpful?

0

found this review helpful

{{ reviews[83324].errors[0] }}

This review is the subjective opinion of a patient and not of Opencare.

Reviewed on

September 20th, 2019

• Verified patient

Everyone was extremely nice and really informative. Everything they did, I was told step by step what the reason for it was. The lady who did my cleaning was extremely gentle. She didn't dig too deep into my mouth. Loved Netflix!

Was this review helpful?

0

found this review helpful

{{ reviews[83139].errors[0] }}

This review is the subjective opinion of a patient and not of Opencare.

Reviewed on

September 5th, 2019

• Verified patient

From stepping in to the reception to meeting Max I found it to be very professional. I would have no hesitation in recommending this dental practice.

Was this review helpful?

0

found this review helpful

{{ reviews[81720].errors[0] }}

This review is the subjective opinion of a patient and not of Opencare.

Reviewed on

August 28th, 2019

• Verified patient

I was very happy with everything during my visit, from pleasant and helpful stuff to clean and well equipped rooms. And Dr. Max Dawabsheh was very knowledgeable, attentive, patient and answered all my questions. Location is very convenient for me as well, lots of parking space and easy access. I'll take my kids there soon and I'm sure they will have a great experience as well, watching TV on the ceiling, while having their teeth cleaned 😁

Was this review helpful?

0

found this review helpful

{{ reviews[81205].errors[0] }}

This review is the subjective opinion of a patient and not of Opencare.

Reviewed on

August 26th, 2019

• Verified patient

Nice office and great service!

Was this review helpful?

0

found this review helpful

{{ reviews[81092].errors[0] }}

This review is the subjective opinion of a patient and not of Opencare.

Reviewed on

August 21st, 2019

• Verified patient

First Dentist visit in 2 years, was very informative and set my mind at ease.

Was this review helpful?

0

found this review helpful

{{ reviews[80839].errors[0] }}

This review is the subjective opinion of a patient and not of Opencare.

Reviewed on

August 11th, 2019

• Verified patient

My husband and I just started going to Dr Max. We had not been to a dentist in years and were afraid of the amount that would need to be done. Dr Max made us both very comfortable and set up a plan moving forward that both my husband and I are extremely happy about. Can't wait to get the smiles we are looking for and have set up appointments for our children here as well. We will definitely be recommending this place to family and friends. Receptionist was also incredibly friendly and helpful.

Was this review helpful?

0

found this review helpful

{{ reviews[80089].errors[0] }}

This review is the subjective opinion of a patient and not of Opencare.

Reviewed on

July 23rd, 2019

• Verified patient

Dr.Max and all of the staff were absolutely fantastic. I have major anxiety, especially when it comes to dentists, and everyone went above and beyond to make sure that I was comfortable! They were extremely patient, and went over all the x-rays and other procedures with me. Gentle and kind staff made sure I will definitely be returning! Thank you so much!

Was this review helpful?

0

found this review helpful

{{ reviews[78818].errors[0] }}

This review is the subjective opinion of a patient and not of Opencare.

Reviewed on

June 23rd, 2019

• Verified patient

Detailed explanation, allowed feedback very plaesant.

Was this review helpful?

0

found this review helpful

{{ reviews[76823].errors[0] }}

This review is the subjective opinion of a patient and not of Opencare.

Reviewed on

June 17th, 2019

• Verified patient

Dr. Max explained my dental hygiene in great detail. Him and his team were very nice and efficient.

Was this review helpful?

0

found this review helpful

{{ reviews[76494].errors[0] }}

This review is the subjective opinion of a patient and not of Opencare.

Reviewed on

June 10th, 2019

• Verified patient

Dr Max is through is his examination and takes time to explain all the issue and respective solutions. He make you feel comfortable and elevates tension associated with a dentist's visit. He's good!!

Was this review helpful?

0

found this review helpful

{{ reviews[76041].errors[0] }}

This review is the subjective opinion of a patient and not of Opencare.

Reviewed on

June 10th, 2019

• Verified patient

Went to the Bronte Dental Clinic purely on Open Care recommendations and I was not disappointed. Setup an appointment easily. the appointment itself went well and it turned out I did not need the procedure another dentist had recommended. The reasons why and the suggested treatment was carefully explained, including photographs of the actual too in question.

Was this review helpful?

0

found this review helpful

{{ reviews[76015].errors[0] }}

This review is the subjective opinion of a patient and not of Opencare.

Reviewed on

June 3rd, 2019

• Verified patient

Good experience on my first visit. The doctor is patient and explains in detail.

Was this review helpful?

0

found this review helpful

{{ reviews[75678].errors[0] }}

This review is the subjective opinion of a patient and not of Opencare.

Reviewed on

May 22nd, 2019

• Verified patient

Knowledgeable and professional.

Was this review helpful?

0

found this review helpful

{{ reviews[74884].errors[0] }}

This review is the subjective opinion of a patient and not of Opencare.

Reviewed on

April 18th, 2019

• Verified patient

Excellent customer care with patience. I have been terrified to see a dentist in many years after a bad dental experience abroad. Dr. Max and his team made me feel very comfortable throughout the process and explained everything in great detail and reassured me that I am in good hands.

Was this review helpful?

0

found this review helpful

{{ reviews[73268].errors[0] }}

This review is the subjective opinion of a patient and not of Opencare.

Reviewed on

April 3rd, 2019

• Verified patient

All around good job ,set me up with a working plan for my dental care thanks Max's

Was this review helpful?

0

found this review helpful

{{ reviews[72465].errors[0] }}

This review is the subjective opinion of a patient and not of Opencare.

Reviewed on

March 5th, 2019

• Verified patient

Fast, friendly and right on time. Easy to use the system. Text reminders of appointment.

Was this review helpful?

0

found this review helpful

{{ reviews[70644].errors[0] }}

This review is the subjective opinion of a patient and not of Opencare.

Reviewed on

February 14th, 2019

• Verified patient

Amazing service

Was this review helpful?

0

found this review helpful

{{ reviews[69343].errors[0] }}

This review is the subjective opinion of a patient and not of Opencare.

Reviewed on

February 11th, 2019

• Verified patient

Very helpful doctor

Was this review helpful?

0

found this review helpful

{{ reviews[68947].errors[0] }}

This review is the subjective opinion of a patient and not of Opencare.

Reviewed on

February 7th, 2019

• Verified patient

Amazing. He walked me through everything and explained in detail what he was doing. I recieved a very thorough cleaning as well. Very very happy with the services.

Was this review helpful?

0

found this review helpful

{{ reviews[68502].errors[0] }}

This review is the subjective opinion of a patient and not of Opencare.

Reviewed on

January 9th, 2019

• Verified patient

Thorough explanation of the procedures and friendly service.

Was this review helpful?

0

found this review helpful

{{ reviews[66991].errors[0] }}

This review is the subjective opinion of a patient and not of Opencare.

Reviewed on

December 5th, 2018

• Verified patient

Dr. Max is very friendly and efficient

Was this review helpful?

0

found this review helpful

{{ reviews[65789].errors[0] }}

This review is the subjective opinion of a patient and not of Opencare.

Reviewed on

December 4th, 2018

• Verified patient

very friendly staff. Dr Max is awesome, great customer service, great with kids, happy family and great experience for all of us.

Was this review helpful?

0

found this review helpful

{{ reviews[65717].errors[0] }}

This review is the subjective opinion of a patient and not of Opencare.

Reviewed on

November 27th, 2018

• Verified patient

Such a knowledgeable dentist and really explains everything so you understand. Very honest as well.

Was this review helpful?

0

found this review helpful

{{ reviews[65414].errors[0] }}

This review is the subjective opinion of a patient and not of Opencare.

Reviewed on

November 22nd, 2018

• Verified patient

Dr Max, explained everything he would do and gave some suggestions.

Was this review helpful?

0

found this review helpful

{{ reviews[65241].errors[0] }}

This review is the subjective opinion of a patient and not of Opencare.

Reviewed on

November 20th, 2018

• Verified patient

The office was bright and modern. Rikki at reception and everyone was very friendly. My exam with Dr. Max was very thorough and he took the time to explain everything and aske about my concerns. My cleaning was an excellent experience. All the staff here are extremely knowledgeable and genuinely care about your dental health.

Was this review helpful?

0

found this review helpful

{{ reviews[65116].errors[0] }}

This review is the subjective opinion of a patient and not of Opencare.

Reviewed on

November 1st, 2018

• Verified patient

Dr. Max showed me a different way to brush my teeth, and I've seen such a difference thus far. Thank you!

Was this review helpful?

0

found this review helpful

{{ reviews[64264].errors[0] }}

This review is the subjective opinion of a patient and not of Opencare.

Reviewed on

October 31st, 2018

• Verified patient

Great experience! Very informative and amazing attention to detail.

Was this review helpful?

0

found this review helpful

{{ reviews[64203].errors[0] }}

This review is the subjective opinion of a patient and not of Opencare.

Reviewed on

October 15th, 2018

• Verified patient

Clean practice rooms, kind staff & dentist, and perfect location for go train commuters like myself. Will definitely recommend to friends and family.

Was this review helpful?

0

found this review helpful

{{ reviews[63493].errors[0] }}

This review is the subjective opinion of a patient and not of Opencare.

Reviewed on

October 1st, 2018

• Verified patient

very helpful and took time to explain my results. they were also very welcoming

Was this review helpful?

0

found this review helpful

{{ reviews[62903].errors[0] }}

This review is the subjective opinion of a patient and not of Opencare.

Reviewed on

September 30th, 2018

• Verified patient

Great service! Very friendly staff. Also very informative and caring. Definetely recommend.

Was this review helpful?

0

found this review helpful

{{ reviews[62888].errors[0] }}

This review is the subjective opinion of a patient and not of Opencare.

Reviewed on

August 20th, 2018

• Verified patient

Dr. Max and his associates are very friendly and thorough. They take the time to explain your dental health and gave some great tips for future. The dental hygeniest, Amber was very careful to make sure you're comfortable. Great patient care!

Was this review helpful?

0

found this review helpful

{{ reviews[60621].errors[0] }}

This review is the subjective opinion of a patient and not of Opencare.

Reviewed on

August 2nd, 2018

• Verified patient

Dr. Max and the team at Bronte Road Family Dental were so amazing. I've always been afraid of the dentist but they were so nice and understanding. They explained everything to me step by step and it made the experience great!!

Was this review helpful?

0

found this review helpful

{{ reviews[60045].errors[0] }}

This review is the subjective opinion of a patient and not of Opencare.

Reviewed on

August 2nd, 2018

• Verified patient

Kind staff, thorough first meeting and cleaning. Great with children. Sensitive to dental anxiety.

Was this review helpful?

0

found this review helpful

{{ reviews[60029].errors[0] }}

This review is the subjective opinion of a patient and not of Opencare.

Reviewed on

July 31st, 2018

• Verified patient

Very professional and thorough. My cleaning was literally the best cleaning I've ever had! Would highly recommend Dr. Max and his crew!

Was this review helpful?

0

found this review helpful

{{ reviews[59933].errors[0] }}

This review is the subjective opinion of a patient and not of Opencare.

Reviewed on

July 30th, 2018

• Verified patient

Went to see Dr. Dawabsheh as I hadn't had a check-up in > 2 years. He took some photos/x-rays of my teeth and did an amazing job explaining what I was looking at and how I can improve my dental health. Everyone in the office was very helpful and polite, and the office itself is immaculate. I was able to watch Netflix from the chair during my cleaning which made the time go by very quickly. I am excited to have a new dentist right around the corner from my house and look forward to my next visit!

Was this review helpful?

0

found this review helpful

{{ reviews[59903].errors[0] }}

This review is the subjective opinion of a patient and not of Opencare.

Reviewed on

July 25th, 2018

• Verified patient

excellent service.

Was this review helpful?

0

found this review helpful

{{ reviews[59385].errors[0] }}

This review is the subjective opinion of a patient and not of Opencare.

Reviewed on

July 24th, 2018

• Verified patient

Max was very kind, well spoken, and exceptionally efficient. His staff are great as well! Very knowledgeable and reassuring. The best dentist I've seen in my 29 years of life, and hopefully will be my family's dentist for years to come.

Was this review helpful?

0

found this review helpful

{{ reviews[59362].errors[0] }}

This review is the subjective opinion of a patient and not of Opencare.

Reviewed on

July 12th, 2018

• Verified patient

Dr. max took the time to explain things in a way that made sense and also gave me possible solutions to my issue. He also looked into why I was having this issue and explained everything. He was very knowledgeable and current with his profession.

Was this review helpful?

0

found this review helpful

{{ reviews[58955].errors[0] }}

This review is the subjective opinion of a patient and not of Opencare.

The Doctor was kind, considerate and made sure I had a good experience

Reviewed on

June 5th, 2018

• Verified patient

The doctor took the time to listen to what I had to say and made sure to explain his recommendations in great detail

Was this review helpful?

0

found this review helpful

{{ reviews[58195].errors[0] }}

This review is the subjective opinion of a patient and not of Opencare.

Best dentist I have ever been to!

Reviewed on

May 30th, 2018

• Verified patient

Max was very knowledgeable and took the time to go over each tooth with me.. He also took pictures so that I could see what my molars look like and the surrounding gums. He kept checking for understanding and was not in a rush to get me out. I learned more about my teeth in this one visit than all of then years that I have been going to the dentist. I really cares about his patients.

Was this review helpful?

0

found this review helpful

{{ reviews[58098].errors[0] }}

This review is the subjective opinion of a patient and not of Opencare.

Super friendly and accomodating

Reviewed on

April 22nd, 2018

• Verified patient

Dr Max was extremely thorough and attentive during my initial visit and very conscious of my concerns and was very patient in explaining the treatment plan and making me feel at ease. Amazing staff all around would recommend completely!

Was this review helpful?

0

found this review helpful

{{ reviews[57329].errors[0] }}

This review is the subjective opinion of a patient and not of Opencare.

Great Service, Nice team.

Reviewed on

April 8th, 2018

• Verified patient

Everyone was very professional and very friendly. I was very happy with the service I received and my teeth look great.!

Was this review helpful?

0

found this review helpful

{{ reviews[57022].errors[0] }}

This review is the subjective opinion of a patient and not of Opencare.

Beautiful office, friendly staff, quality treatment.

Reviewed on

March 29th, 2018

• Verified patient

Very thorough cleaning. Staff took time to listen to my concerns and discuss treatment.

Was this review helpful?

0

found this review helpful

{{ reviews[56818].errors[0] }}

This review is the subjective opinion of a patient and not of Opencare.

state of the art..high tech

Reviewed on

January 24th, 2018

• Verified patient

great visit - can't wait to go back. Lovely staff. great environment and a nice, clean and bright space

Was this review helpful?

0

found this review helpful

{{ reviews[55282].errors[0] }}

This review is the subjective opinion of a patient and not of Opencare.

G-R-E-A-T !!!

Reviewed on

January 23rd, 2018

• Verified patient

Words fail me. He was concerned, competent, skilled and fast. Thank you Dr. Mac and the assistants were very good, unobtrusive and effective.

Was this review helpful?

0

found this review helpful

{{ reviews[55189].errors[0] }}

This review is the subjective opinion of a patient and not of Opencare.

Fantastic - he took the time to explain my care to me.

Reviewed on

January 14th, 2018

• Verified patient

Great from start to finish. On time, very professional, clean environment and very attentive to my care

Was this review helpful?

0

found this review helpful

{{ reviews[54467].errors[0] }}

This review is the subjective opinion of a patient and not of Opencare.

Great first visit experiencd.

Reviewed on

December 10th, 2017

• Verified patient

Dr.Max took the time to explain all of my dental photos to me. Told me what needed to be done and what wasn't an issue. Get to watch Netflix while the work is being done which makes everything go by quickly and smoothly.

Was this review helpful?

0

found this review helpful

{{ reviews[51991].errors[0] }}

This review is the subjective opinion of a patient and not of Opencare.

Excellent service, great location, exceptionally clean.

Reviewed on

December 3rd, 2017

• Verified patient

Very impressed with the overall service from all the staff. Everything explained in detail without clouding you with medical jargon, shows you xrays & different options for relevant treatments. We are very happy with our choice of dentist & will be returning ( hopefully not too often)😄

Was this review helpful?

0

found this review helpful

{{ reviews[51408].errors[0] }}

This review is the subjective opinion of a patient and not of Opencare.

Excellent

Reviewed on

October 28th, 2017

• Verified patient

Very thorough, professional and friendly office. Am very impressed by the team and the Dr. Would highly recommend.

Was this review helpful?

0

found this review helpful

{{ reviews[48347].errors[0] }}

This review is the subjective opinion of a patient and not of Opencare.

Amazing and very professional

Reviewed on

September 26th, 2017

• Verified patient

Dr. Max was able to help me understand everything that was going on in my mouth, and was helpful in laying out a plan for me on how to maintain my oral health.

Was this review helpful?

0

found this review helpful

{{ reviews[46122].errors[0] }}

This review is the subjective opinion of a patient and not of Opencare.

One of the better dentist appointments I have had in a while

Reviewed on

August 10th, 2017

• Verified patient

Dr. Max was great. He was honest and let me know exactly what needed to be done and who could do it. He also offered solutions which we were unlike any other dentists and seemed more practical for me. I would definitely recommend him to anyone who is looking for a real dentist .

Was this review helpful?

0

found this review helpful

{{ reviews[43018].errors[0] }}

This review is the subjective opinion of a patient and not of Opencare.

Very thorough and pleasant.

Reviewed on

July 31st, 2017

• Verified patient

Changing dentists so very cautious because I don't want to jump into another cash grab. Although it's only been one visit, so far I'm impressed. Office staff are very welcoming and pleasant as is Dr Max. He is very thorough and explained everything in detail, along with options.I like the fact that he didn't suggest pricy treatments right off the bat. So far so good!

Was this review helpful?

0

found this review helpful

{{ reviews[42350].errors[0] }}

This review is the subjective opinion of a patient and not of Opencare.

What a great first visit experience

Reviewed on

March 20th, 2017

• Verified patient

I haven't been to the dentist for few years and I was worried about my first appointment with the dentist. Dr. Max has a very pleasant and friendly personality. He was very detailed and explained what needs to be done. Cleaning was done and my teeth feel great now. The staff were very helpful as well. It was the first time I use the insurance so I had few questions. Nikki or Ricky was very professional and answered all my questions. I booked an appointment for my wife and my son as well.

Was this review helpful?

0

found this review helpful

{{ reviews[34739].errors[0] }}

This review is the subjective opinion of a patient and not of Opencare.

| | |
| --- | --- |
| Caring | |
| Helpful | |
| Knowledgeable | |

Appreciation to Dr. Max and the team

Reviewed on

August 15th, 2016

• Verified patient

Dr. Max is thorough explaining core of the problem, the required procedure, and very receptive to patient description of pain complaint. Glad to be taken care of by him. You feel at home not at a doctor's clinic. Professional reception.

Was this review helpful?

1

found this review helpful

{{ reviews[23637].errors[0] }}

This review is the subjective opinion of a patient and not of Opencare.

| | |
| --- | --- |
| Caring | |
| Helpful | |
| Knowledgeable | |

Great first experience

Reviewed on

June 13th, 2016

• Verified patient

I have moved recently to Oakville. I am really glad that I found this wonderful office. Dr. Max is great. He is very accommodating, knowledgeable and very helpful. I am coming back next week with my daughter for teeth whitening.

Was this review helpful?

1

found this review helpful

{{ reviews[13091].errors[0] }}

This review is the subjective opinion of a patient and not of Opencare.

| | |
| --- | --- |
| Caring | |
| Helpful | |
| Knowledgeable | |