Find the top-rated dentists in Statesboro
, GA
Find a new dentist that perfectly matches your needs, is nearby, and ready to deliver a great experience.
Find a dentist
Please enter your address.
Please enter a more precise location.
Please enter a location in the United States or Canada.
Couldn't find the location you specified.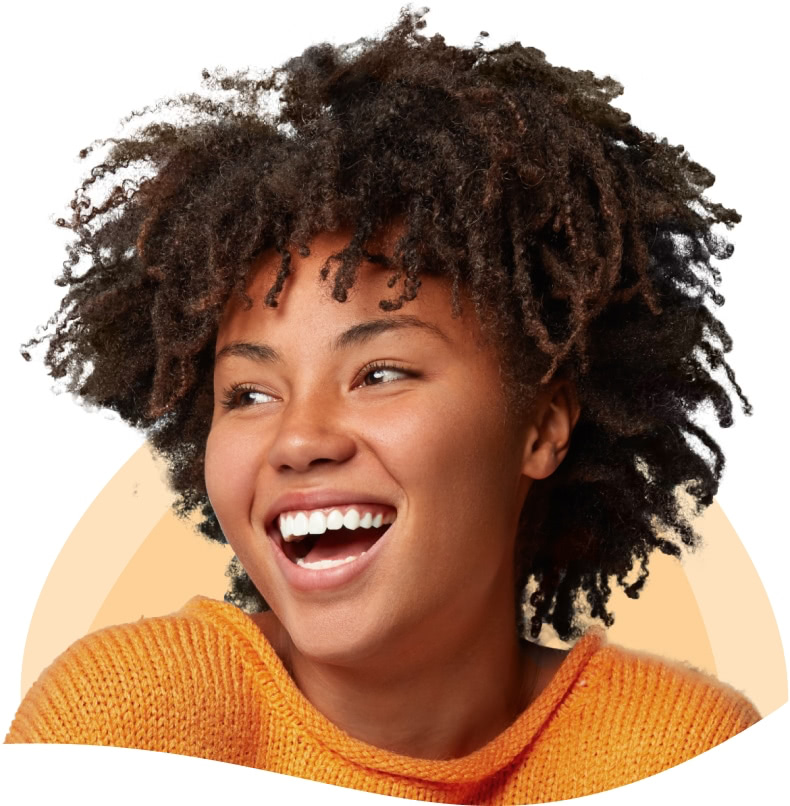 Find the dentist of your dreams.
(If you dreamed of dentists.)
Answer a few questions.
Our quiz helps us understand what matters most to you, and helps us match you with the dental provider that's right for you.
Get matched.
Review your matches and choose the dentist that's perfect fit for your needs.
Book with ease.
You're just a click away from booking - no need to engage in a game of phone tag. Ain't nobody got time for that!
205 Donehoo St, Statesboro, GA 30458
If you are looking for top-rated dentists in Statesboro, then you must visit Dr. James H. Elerson Jr., DMD. Dr. James H. Elerson, Jr. has the absolute need to serve the Georgia community to the best of his abilities in dental care. This dentist in Statesboro GA specializes in general and cosmetic dentistry. His passion for service shows in his insistence in individualized care and the continuous study of up-to-date techniques and technology in dentistry. Dr. Elerson is committed to giving patients a smile to be proud of.
---
4451 Country Club Road, Statesboro, GA 30458
Looking for a dentist nearby in Statesboro? Look no further, Troy Lawhorn's Practice is one of the best dental practices in the area. Dr. Troy Lawhorn owns a dental facility called​ Statesboro Oral & Maxillofacial Surgery and Dental Implant Center that has been the clinic to go to for dental surgery, including corrective jaw surgery and wisdom teeth removal. This dentist in Statesboro GA is an expert in oral and maxillofacial surgery. He has helped many patients restore their amazing smiles to look, feel, and function naturally. Going to him is a chance for a transformation.
---
378 Savannah Avenue, Statesboro, GA 30458
We are a local dentist in Statesboro helping patients achieve great oral health. Dr. Henry Proctor co-owns a dental practice dedicated to excellence, Dr. McGibony & Associates Family Dentistry. This dentist in Statesboro GA specializes in preventative, restorative, and cosmetic dentistry. This Statesboro dentist continues to strive for excellence in customer care, education, and commitment to his patients. Patients have only received the highest quality service, a combination of great skills and top-notch technology.
---
Only Vetted Dentists
All the dentists you see are required to meet the following criteria:
The top-rated 10% in Statesboro
Based on reviews from Opencare patients and

Interviewed by Opencare staff
A comprehensive interview with the dentist to ensure industry standards are met.
Zero history of fraud or malpractice
We only work with dentists that have zero history of professional misconduct. Yes, were that strict.
506 Gentilly Road, Statesboro, GA 30458
Come book a dentist appointment with Michael Wall's Practice. Dr. Michael Wall of Wall Orthodontics has a mission to provide top-quality, patient-first orthodontic care. At this dentist in Statesboro GA's practice, he and his team go the extra mile to make each patient's experience there a memorable one. Dr. Wall does this by creating a specific dental treatment plan to fit his patients' smile goals. This Statesboro dentist helps patients achieve the smile of their dreams every day.
---
124 Savannah Avenue, Statesboro, GA 30458
Dr. Weston Fortson is renowned in the Georgia community as an amazingly talented Statesboro dentist. This dentist in Statesboro GA specializes in orthodontics and he's particular about overall dental health. Dr. Fortson recognizes that the mouth is a key factor to overall health. This is why he pays special attention to oral care, making sure that each mouth that comes by his office is clean, bright, and healthy.
---
4 Lester Road, Statesboro, GA 30458
Dr. Larry G. Hubbard is an expert dentist in Statesboro GA who has a full scope of general and cosmetic dentistry. He is especially skilled in applying porcelain veneers, dental implants, crowns, and bridges. This Statesboro dentist uses his honed talents in dentistry to create a smile perfect for each patient. With his professional assistants, Dr. Hubbard has helped countless patients recover their smiles.
---
219 Savannah Avenue, Statesboro, GA 30458
Thomas Dental Center has the great Statesboro dentist, Dr. Alicia Bryant-Thomas, in its staff. Dr. Bryant-Thomas leads her team in providing outstanding cosmetic and family dentistry. This dentist in Statesboro GA assures that all her patients will get comprehensive dental care in a friendly and relaxing atmosphere. There's nothing to fear from this dentist who has first-rate skills and technology to give her clients an awesome smile.
---
613 East Grady Street, Statesboro, GA 30458
East Georgia Center for Oral and Facial Surgery is led by two undeniably talented dentists in Statesboro GA; Dr. Suketu Patel and Dr. Rodrigo Uribe. Statesboro oral surgery is no longer a scary experience thanks to these two. Their skills can diagnose and treat facial and oral pain almost instantly. And with their light hands and staff members trained in IV sedation, treatments are practically painless at this dental clinic.
---
108 Gentilly Road, Statesboro, GA 30458
Dr. Zackary L. Bentley is a partner in Reidsville Family Dentistry where smiles appear after every visit. This dentist in Statesboro GA often notices a person's smile first, similar to many others. It shows a person's physical and mental health. Dr. Bentley is dedicated to providing patients with their dream smiles to help them achieve optimal overall health. Start working towards the perfect smile with this Statesboro dentist.
---
301 Florence Avenue, Statesboro, GA 30458
Dr. Richard Emert is one of the first class dentists in Statesboro GA. As a top Statesboro dentist, his services have been recognized throughout his community. Dr. Emert's skills maintain its sharpness due to his continuous practice and education in the most up-to-date dental care techniques. Years of excellent service have brought Dr. Emert a good reputation and many loyal patients who trust him absolutely with their smiles.
---
204 South Main Street, Statesboro, GA 30458
Dr. Joseph F. Griffin is a dentist in Statesboro GA whose clinic was custom-made to bring the comforts of any home onto the dental chair. The patient's comfort is a top priority for this Statesboro dentist. He makes sure that he and his staff work at providing a warm and caring atmosphere while giving excellent dental care. This family dentistry is committed to giving every patient those services that feel good, look good, and will last longer.
---
1501 Brampton Avenue, Statesboro, GA 30458
Statesboro Children's Dental Center holds the excellent pediatric dentist in Statesboro GA, Dr. John Wasdin, DMD. Dr. Wasdin's pride comes from the reputed exceptional and customized dental care services. Every child is given every comfort to ensure that their first visit to the dentist isn't a scary one. This clinic has TVs on the walls and ceilings of their individual treatment rooms, murals on the walls, and a caring team to serve them.
---
504 Gentilly Road, Statesboro, GA 30458
Ricky Lane Dentistry's namesake is an exceptional Statesboro DDS that has brought this clinic success time and time again. This dentist in Statesboro GA provides top-notch comprehensive dental care for people of all ages. Dr. Lane focuses on maintaining a friendly relationship with his patients as he gives them their unique treatment. His reputation has even spread to other neighboring communities.
---
2 Lester Road, Statesboro, GA 30458
Dr. Cecil Bray, DMD is one-half of the amazing dental team of Bray & Young, DMD, PC. The duo has​ been practicing since 1986, giving them plenty of years to perfect excellent dental care services, which they have. Dr. Bray, in particular, a dentist in Statesboro GA pays special care to continually improving his work for his love for God and his children. The whole family is welcome in his Statesboro dental clinic.
---
Frequently asked questions
How can I find a dentist in Statesboro that takes my insurance?
Opencare lets you search specifically for a Statesboro dentist who takes your insurance. Our search quiz will let you choose your carrier and plan from a list of insurance providers. If you are ever unsure whether a practice is taking your insurance information or not, you can use Opencare to directly message and contact the practice to verify details.
---
How can I find a top-rated dentist in Statesboro?
Finding a top-rated dentist in Statesboro is easy with Opencare. Start by entering your address in our search quiz. This will help us identify your dental needs and any personal preferences you have in choosing a dentist. After completing the questions in our quiz, you'll receive a curated list of the top-rated dental practices in Statesboro that match your needs.
---
How can I find speciality dental services in Statesboro?
Opencare offers a variety of practices with specialty services in Statesboro. Some of the services offered include: braces, teeth whitening, and wisdom teeth removal. Using Opencare's search quiz, you can quickly identify a dental practice that offers the specialty service that you need.
---
How can I find a dentist available this week in Statesboro?
Opencare helps patients book immediate appointments by showing practices' availability directly to patients. If there are no immediate spots available, patients are able to request an appointment with a practice by sending a message through Opencare. Practices trusted on Opencare have a fast and reliable response rate. Patients can expect a response from a practice within 1-2 business hours.
---
How can I find a female dentist in Statesboro?
When you search for Statesboro dentists on Opencare, our search quiz will ask you if you have a gender preference for your dentist. By indicating you prefer a female dentist, Opencare will provide to you a list of practices with operating female dentists.
---
How do I book with a dentist in Statesboro?
Start by completing our search quiz to receive a list of dentists in Statesboro. Next, select the practice that you wish to see. Once you've selected the practice by clicking on the name, there will be an option within the practice's profile that will allow you to schedule an appointment.
---
How can I find more information relating to oral wellness?
If you are looking for a dentist in Statesboro, make sure to check out Opencare's blog, The Floss. The Floss features an extensive collection of articles and resources that can help answer your questions relating to oral wellness. Content featured on The Floss is for both patients and dentists.
---
I'm a dentist in Statesboro, how do I list my practice on Opencare?
Helping practices grow by finding valuable new patients is important to us. If you have a practice in Statesboro and are interested in listing on Opencare, please fill out this form. For more information, please take a look at our page for dentists.