Find the top-rated dentists in Tigard
, OR
Find a new dentist that perfectly matches your needs, is nearby, and ready to deliver a great experience.
Find a dentist
Please enter your address.
Please enter a more precise location.
Please enter a location in the United States or Canada.
Couldn't find the location you specified.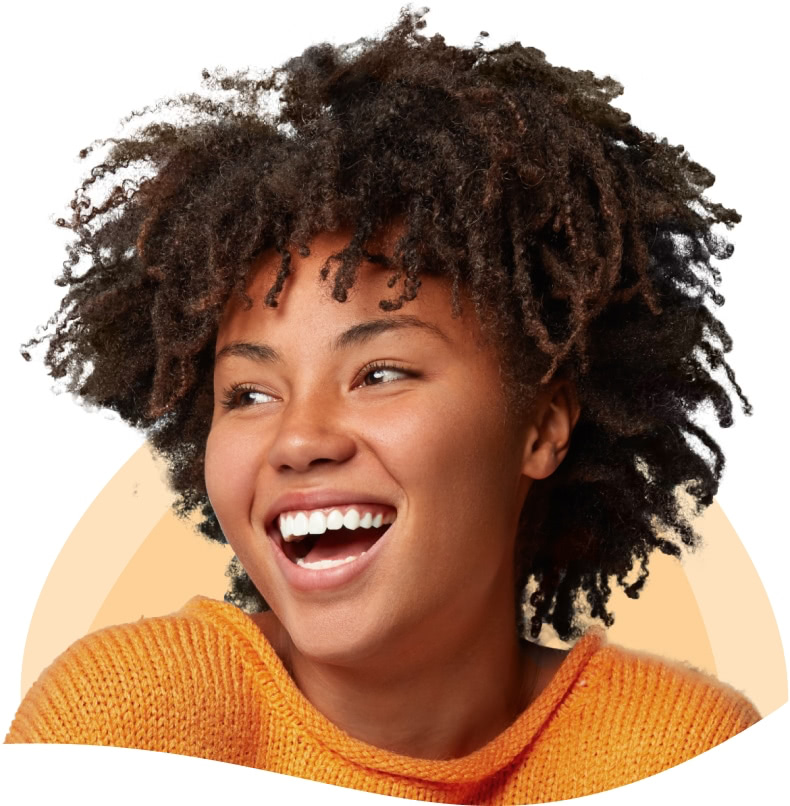 Find the dentist of your dreams.
(If you dreamed of dentists.)
Answer a few questions.
Our quiz helps us understand what matters most to you, and helps us match you with the dental provider that's right for you.
Get matched.
Review your matches and choose the dentist that's perfect fit for your needs.
Book with ease.
You're just a click away from booking - no need to engage in a game of phone tag. Ain't nobody got time for that!
11565 Southwest Hall Boulevard, Tigard, OR 97223
Looking for top-rated dentists in Tigard? Check out TenderCare Dental Tigard. TenderCare Dental Tigard is a Tigard dental clinic that promises to bring lively and beaming smiles on her patients' faces. On the first and most basic level, it means that the dentistry will enhance the beauty and health of the patient's smile. The Tigard dental office is easily located and has a comfortable setting for every patient who wants to get the best dental care in the area. Schedule an appointment over at the dentistry today.
---
9900 Southwest Greenburg Road, Suite 230, Tigard, OR 97223
Need a dentist nearby? When in need of finding a reputable Tigard dentist, the local population contacts Cynthia A. Layport. She is among the gentle dental specialists who are recognized for their effective treatment of tooth decay. This local dentist in Tigard provides comprehensive procedures for the prevention and cure of bleeding gums. She also does consultations for dentures, braces, crowns, and bridges, among others.
---
12540 Southwest 68th Avenue, Suite A, Tigard, OR 97223
We are a local dentist focused on delivering top quality services to patients in Tigard. Dr. Keith Doty, DDS is a dentist in Tigard OR who truly focuses on the patient and their whole health. At his Tigard dental clinic, everyone is committed to the patients and individual attention is given. His dental team strives to provide personalized oral health care tailored to the patients' unique dental needs and goals. At the same time, the dentistry aims to educate the patients with the various dental services.
---
Only Vetted Dentists
All the dentists you see are required to meet the following criteria:
The top-rated 10% in Tigard
Based on reviews from Opencare patients and

Interviewed by Opencare staff
A comprehensive interview with the dentist to ensure industry standards are met.
Zero history of fraud or malpractice
We only work with dentists that have zero history of professional misconduct. Yes, were that strict.
11820 Southwest King James Place, Suite 10J, Tigard, OR 97224
Looking for dental care in Tigard? Look no further, Heather Rogers's Practice is one of the best dental practices in the area. Dr. Heather Rogers is a dedicated dentist in Tigard Oregon. Her Tigard dental practice is totally committed to providing the patients with the best dental care in the area. She uses the latest in dental technology thereby making the dental services safer and more efficient. At the same time, the dentistry is designed to be a place of comfort for the patient. The patients are guaranteed to be in safe hands every time they visit the clinic.
---
11565 Southwest Hall Boulevard, Tigard, OR 97223
Dr. Christopher Grenzer is a dentist in Tigard Oregon who uses his gentle approach and excellent clinical skills to make the patients feel comfortable. This tigard dentist has been in practice for over 24 years and prides himself in providing outstanding dental service to all his patients. The patients particularly value the individual attention they receive in the dental clinic not only by the dentist but as well as from the staff.
---
14300 Southwest Pacific Highway, Tigard, OR 97224
Dr. Lisa Gitelson, DMD, PC is a dentist in Tigard who welcomes each patient that walks in the dental clinic and the goal is to practice dentistry with concern, clear communication, and clinical excellence. Her Tigard dental office aims to calm most people that have felt nervous or anxious about dental treatments in the past thereby making the patient feel comfortable during the whole experience at the dentist office.
---
9735 Southwest Shady Lane, Tigard, OR 97223
Dr. Susan K. Weinberg, DMD is a dentist in Tigard Oregon who offers family & cosmetic dentistry. As the patient enters the dental clinic, they will be greeted by a warm friendly environment. This Tigard dental office does everything possible to assure that each patient will have a pleasant experience at the dental clinic. Dr. Weinberg is very proud of this facility and the services that are provided here.
---
12750 Southwest 68th Avenue, Tigard, OR 97223
Dr. Jeffrey Burstein is a dentist in Tigard Oregon who is an accomplished and experienced oral surgeon with dual degrees in medicine and dentistry. The experience and skills he offers at his Tigard dental clinic are beyond excellent and the patients who come to the clinic are very satisfied with the level of care they receive. Schedule an appointment at this dentistry and see the difference the dental services make.
---
9270 Southwest Mandamus Court, Tigard, OR 97223
Dr. Gena Vinsky is a dentist in Tigard OR who is fully dedicated to providing some of the best oral care services in the area. She offers various services, all of which are done at her Tigard dental clinic that is conveniently located. Her dentistry aims to help reach the goal of the patients in oral health. She believes that it should be a collaboration hence, she works to achieve it with her patients.
---
11565 Southwest Hall Boulevard, Tigard, OR 97223
Dentist in Tigard OR, Dr. Christopher Sierk specializes in orthodontics. It is during the initial visit to this Tigard dental clinic that the patients are thoroughly assessed. It is done to evaluate their orthodontic needs, determine if and when dental treatment is needed, and estimate the length and cost of the treatment. This is the vital part in seeing the dentist, and afterwards, the patients dental treatment care plan is discussed.
---
13575 Southwest Nahcotta Drive, Tigard, OR 97223
Dr. Bharathi Devi Myneni is a practicing Tigard dentist with the specialty on periodontics. At the Tigard dental clinic, the patients are well-taken care of. All their needs are met by the dentist with the assistance of the staff. All the dental services done at the clinic are applied with utmost care and with the patient's goal in mind. Call the dental clinic for an appointment with this dentist in Tigard OR and experience quality dental care.
---
12290 Southwest Main Street, Tigard, OR 97223
Dr. Terry W. Tarrant, DMD is a dentist in Tigard OR who practices general dentistry. At this Tigard dental office, the patients are carefully assessed during the initial visit and are given a proper treatment care plan. The patients feel comfortable during every visit to the dental clinic because the dentist and his staff go above and beyond to meet their expectations. It is why this tigard dentist has gained positive reviews for his practice.
---
16200 Southwest Pacific Highway, Tigard, OR 97224
Dr. Amanda N. Kremer, DMD is a dentist in tigard oregon who promises to deliver good results. The patients at the tigard dental clinic feel assured of the dental services offered and are always satisfied with the results. The dentist office is easily located and a lot of residents go in for treatment because the promise of a comfortable experience is always on the table. Call in for an appointment at the clinic.
---
11565 Southwest Durham Road, Tigard, OR 97224
Dr. Brandon Schwindt Dmd Pc is a pediatric dentist in Tigard OR. He is great with kids, and he always makes sure that as they visit the Tigard dental office they will feel relaxed and comfortable. With his great skills and knowledge, the children feel safe and the parents are assured that their children are well-taken care of. In the dental clinic, the most important thing is for children to feel at home.
---
Frequently asked questions
How can I find a dentist in Tigard that takes my insurance?
Opencare lets you search specifically for a Tigard dentist who takes your insurance. Our search quiz will let you choose your carrier and plan from a list of insurance providers. If you are ever unsure whether a practice is taking your insurance information or not, you can use Opencare to directly message and contact the practice to verify details.
---
How can I find a top-rated dentist in Tigard?
Finding a top-rated dentist in Tigard is easy with Opencare. Start by entering your address in our search quiz. This will help us identify your dental needs and any personal preferences you have in choosing a dentist. After completing the questions in our quiz, you'll receive a curated list of the top-rated dental practices in Tigard that match your needs.
---
How can I find speciality dental services in Tigard?
Opencare offers a variety of practices with specialty services in Tigard. Some of the services offered include: braces, teeth whitening, and wisdom teeth removal. Using Opencare's search quiz, you can quickly identify a dental practice that offers the specialty service that you need.
---
How can I find a dentist available this week in Tigard?
Opencare helps patients book immediate appointments by showing practices' availability directly to patients. If there are no immediate spots available, patients are able to request an appointment with a practice by sending a message through Opencare. Practices trusted on Opencare have a fast and reliable response rate. Patients can expect a response from a practice within 1-2 business hours.
---
How can I find a female dentist in Tigard?
When you search for Tigard dentists on Opencare, our search quiz will ask you if you have a gender preference for your dentist. By indicating you prefer a female dentist, Opencare will provide to you a list of practices with operating female dentists.
---
How do I book with a dentist in Tigard?
Start by completing our search quiz to receive a list of dentists in Tigard. Next, select the practice that you wish to see. Once you've selected the practice by clicking on the name, there will be an option within the practice's profile that will allow you to schedule an appointment.
---
How can I find more information relating to oral wellness?
If you are looking for a dentist in Tigard, make sure to check out Opencare's blog, The Floss. The Floss features an extensive collection of articles and resources that can help answer your questions relating to oral wellness. Content featured on The Floss is for both patients and dentists.
---
I'm a dentist in Tigard, how do I list my practice on Opencare?
Helping practices grow by finding valuable new patients is important to us. If you have a practice in Tigard and are interested in listing on Opencare, please fill out this form. For more information, please take a look at our page for dentists.