Dr. Kenneth Montague
Dentist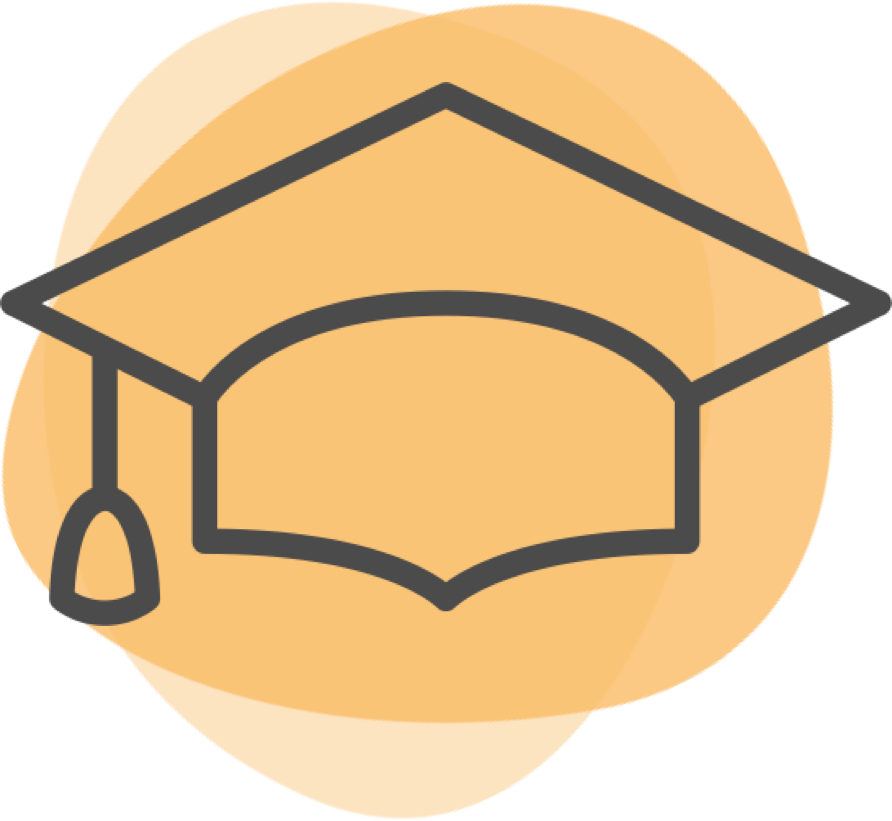 Years Experience:
34 years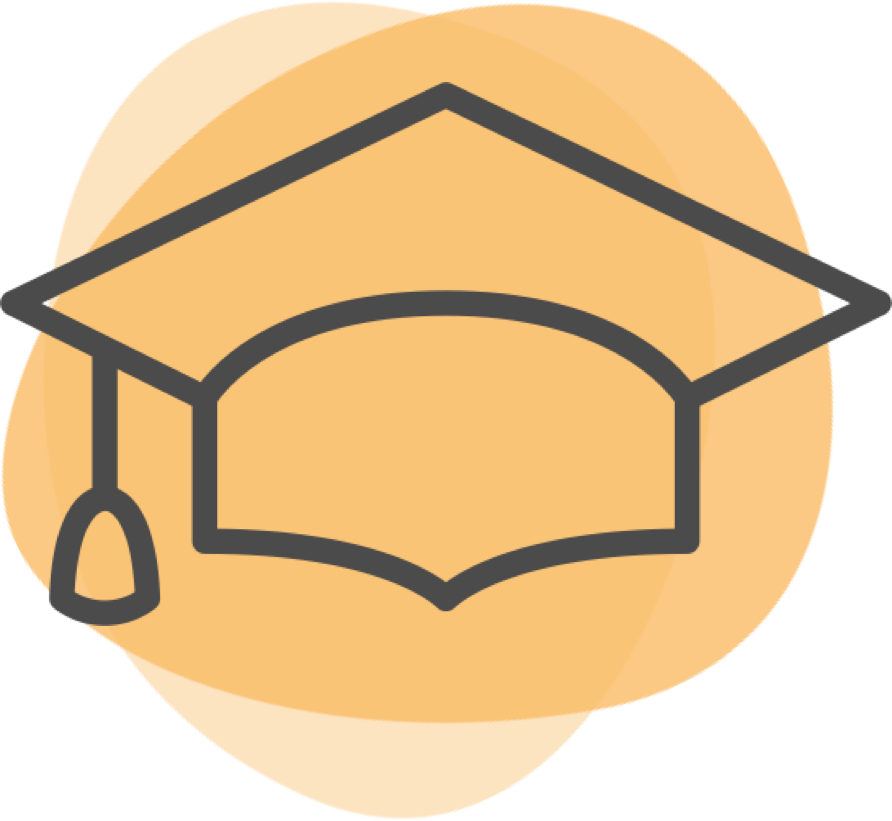 34 years experience
Location
800 Bathurst St., Suite 503




Toronto

,

Ontario
| | | | | |
| --- | --- | --- | --- | --- |
| Tue | 9:00 am | - | 6:00 pm | |
| Wed | 9:00 am | - | 6:00 pm | |
| Thu | 9:00 am | - | 6:00 pm | |
| Sat | 10:00 am | - | 3:00 pm | |
Services Offered
16 Services
Bonding Braces Bridges / Dentures Cleaning Crown / Cap Filling Gum Surgery Implants Nitrous Sedation Root Canal Sleep apnea TMJ Tooth Extraction Veneers Whitening Wisdom Teeth Removal
Bonding , Braces , Bridges / Dentures , Cleaning , Crown / Cap , Filling , Gum Surgery , Implants , Nitrous Sedation , Root Canal , Sleep apnea , TMJ , Tooth Extraction , Veneers , Whitening , Wisdom Teeth Removal
About
Hi, I am Dr. Montague and I would like to welcome you to our dental practice. I am the owner of Word of Mouth Dentistry, as well as an art collector, curator, and musician. I began my dental career in 1987 as an associate and opened Word of Mouth Dentistry in 1992. Besides my work in the clinic, I also headed the Communication and Public Education Committee for the Ontario Dental Association, which included the production of a national awareness campaign about dental health. I find it important to focus on the long-term and overall dental health of my patients. This is why I have continued my education to stay up with the latest techniques and technology. It also motivated me to appear in several magazines and journals to promote dental health such as, Health Update with Dr. Karl Kabasele (CityTV), Diagnosis MD (OLN), The New Music (MuchMusic), MTV Live (MTV Canada), The Stephen and Chris Show (CBC), My Job Rocks (WINHD) and This is Daniel Cook (Treehouse). In my spare time, I am an avid art collector, curator and founder of Wedge Curatorial Projects. This is a non-profit organization dedicated to promoting contemporary art exploring black identity. Over the past decade, we have produced many exhibitions, projects and community workshops and several of our works are exhibited in the clinic, giving it a unique vibe you can't find anywhere else in Toronto.
Why should patients choose you as their provider instead of others in the area?
I have over 20 years of experience as owner and principal dentist at Word of Mouth Dentistry and I have been voted "Best Dentist" by NOW Readers several times over the years. Plus: we have the best music!
What are the top 3 treatments that you focus on?
1. Cosmetic improvement of chipped/stained/worn down teeth through direct bonding (white fillings done in the dentist chair). 2. Invisalign - straightening of teeth without braces. 3. Reduction / elimination of cold sores and canker sores with a proven laser treatment.
What are you proud of in your practice?
Our practice has, since its inception in 1992, grown from an initial staff of three to a dedicated team of twenty. Several of my patients include local and international entertainers and visiting celebrities. I really value the feedback we have received of our patients, and I am honoured that NOW Magazine readers have consistently nominated and voted our clinic as one of the best in Toronto.
Services Offered
16 Services
Bonding Braces Bridges / Dentures Cleaning Crown / Cap Filling Gum Surgery Implants Nitrous Sedation Root Canal Sleep apnea TMJ Tooth Extraction Veneers Whitening Wisdom Teeth Removal
Bonding , Braces , Bridges / Dentures , Cleaning , Crown / Cap , Filling , Gum Surgery , Implants , Nitrous Sedation , Root Canal , Sleep apnea , TMJ , Tooth Extraction , Veneers , Whitening , Wisdom Teeth Removal
Most Helpful Reviews

(48)

Based on 48 reviews across 2 sources
Reviewed on

July 27th, 2018

• Verified patient

Great service and would definitely recommend it to someone else

Was this review helpful?

0

found this review helpful

{{ reviews[59676].errors[0] }}

This review is the subjective opinion of a patient and not of Opencare.

Wonderful!

Reviewed on

June 14th, 2018

• Verified patient

It had been quite some time since I've been to the dentist! The staff were amazing, knowledgeable, and really made me feel good about finding a resolution for the problems that I have. I can't wait for my next visit to start the process!

Was this review helpful?

0

found this review helpful

{{ reviews[58398].errors[0] }}

This review is the subjective opinion of a patient and not of Opencare.

Very welcoming

Reviewed on

June 10th, 2018

• Verified patient

Dr. Montague and his staff were very friendly and service was thorough. Overall great experience.

Was this review helpful?

0

found this review helpful

{{ reviews[58299].errors[0] }}

This review is the subjective opinion of a patient and not of Opencare.

Great first visit!

Reviewed on

May 31st, 2018

• Verified patient

Friendly staff, clean and modern office, great dentist!

Was this review helpful?

0

found this review helpful

{{ reviews[58120].errors[0] }}

This review is the subjective opinion of a patient and not of Opencare.

Very friendly staff made for a great experience!

Reviewed on

May 28th, 2018

• Verified patient

Everyone in the office is very friendly with an overall great vibe. The clinic is a welcoming and comfortable space.

Was this review helpful?

0

found this review helpful

{{ reviews[58061].errors[0] }}

This review is the subjective opinion of a patient and not of Opencare.

Very welcoming.

Reviewed on

May 3rd, 2018

• Verified patient

It was the best experience I have had at a dentists office. Everyone was kind, welcoming, helpful and friendly. I can honestly say, it was a pleasure.

Was this review helpful?

0

found this review helpful

{{ reviews[57564].errors[0] }}

This review is the subjective opinion of a patient and not of Opencare.

Phenomenal

Reviewed on

April 29th, 2018

• Verified patient

Dr. Montague is kind, personable and delightful to interact with. I felt immediately at ease and I'm already recommending my friends to go to him.

Was this review helpful?

0

found this review helpful

{{ reviews[57482].errors[0] }}

This review is the subjective opinion of a patient and not of Opencare.

Quick, easy, kind, helpful, convenient, pleasant, professional.

Reviewed on

April 25th, 2018

• Verified patient

The dentist was really nice. He came in and shook my hand. I thought the hygienist was the dentist for the bit because she was cleaning my teeth and did an amazing job. She was thorough cleaning my teeth but sensitive. I have sensitive teeth and receding gums and she flossed my teeth and made it feel like a gum massage. Great experience. convenient location right at bathurst and bloor. Good stuff.

Was this review helpful?

0

found this review helpful

{{ reviews[57403].errors[0] }}

This review is the subjective opinion of a patient and not of Opencare.

So pleasant and better than any other dentist I have been to!

Reviewed on

April 24th, 2018

• Verified patient

My hygienist at Dr. Montague's office was so lovely. She went through my entire medical history before we started, which really showed her commitment and level of care for her patient. We had a long conversation and she asked many questions about my concerns in not just my dental health but my overall health as well. She gave me lots of tips, and unlike other dentists I have been to in the past, did not create any over-the-top urgency or panic for my dental issues (of which I have a few). I am really excited to be a patient of Dr. Montague, as I had such a positive and pleasant first-time experience - everyone (including the receptionist) was so friendly, and laid-back yet professional. Amazing!

Was this review helpful?

0

found this review helpful

{{ reviews[57383].errors[0] }}

This review is the subjective opinion of a patient and not of Opencare.

He was friendly, understanding, clear, and a professional.

Reviewed on

April 18th, 2018

• Verified patient

I went in to fix a chipped tooth. He noy only made it a welcoming experience by friendliness, but also fully explained the whole process, and what he was needed to do. Asked my permission about any extra procedures done, never any added pressure. Front desk staff was very helpful as well.

Was this review helpful?

0

found this review helpful

{{ reviews[57282].errors[0] }}

This review is the subjective opinion of a patient and not of Opencare.

Engaging, informative and nice

Reviewed on

April 5th, 2018

• Verified patient

He's always smiling and laughing

Was this review helpful?

0

found this review helpful

{{ reviews[56963].errors[0] }}

This review is the subjective opinion of a patient and not of Opencare.

Fantastic, Honest Care!

Reviewed on

April 1st, 2018

• Verified patient

First off, amazing art work in the office. I was greeted with a smile by everyone working there. I had my check up and cleaning done and it was great. No pain, no stress and no worries. Looking forward to enjoying going to the dentist again.

Was this review helpful?

0

found this review helpful

{{ reviews[56877].errors[0] }}

This review is the subjective opinion of a patient and not of Opencare.

Professional dentist office in downtown toronto, with good no nonsense and friendly atmosphere

Reviewed on

March 30th, 2018

• Verified patient

First visit was a pleasant cleaning, and i look forward to using this office as my regular dentist.

Was this review helpful?

0

found this review helpful

{{ reviews[56854].errors[0] }}

This review is the subjective opinion of a patient and not of Opencare.

Comfortable and thorough

Reviewed on

March 25th, 2018

• Verified patient

I hadn't been to a dentist in at least a decade, so it was great to not be faced with any judgement or criticism during my cleaning. I'm a little bit disappointed that they could only get half of my mouth done, but maybe that is typical with first-time-in-a-long-time visits.

Was this review helpful?

0

found this review helpful

{{ reviews[56729].errors[0] }}

This review is the subjective opinion of a patient and not of Opencare.

Relaxed but efficient.

Reviewed on

March 20th, 2018

• Verified patient

The most thorough cleaning. Thanks!

Was this review helpful?

0

found this review helpful

{{ reviews[56613].errors[0] }}

This review is the subjective opinion of a patient and not of Opencare.

Terrific

Reviewed on

March 13th, 2018

• Verified patient

Sonya and Michelle were pleasant, professional and welcoming. Michelle knows her work. Dr. Montague personally made time to come and see me just to say hello and welcome me to the family. The clinic is clean as well

Was this review helpful?

0

found this review helpful

{{ reviews[56466].errors[0] }}

This review is the subjective opinion of a patient and not of Opencare.

Quick, professional and considerate of my anxiety.

Reviewed on

March 12th, 2018

• Verified patient

I went for a sccaling after many years of being terrified after 4 wisdom teeth extractions. They hygienist was very thoughtful and spoke to me the whole time to help me calm. She was very good and helped me through the process with seeming ease. The reggae music playing in the clinic was also very relaxing.

Was this review helpful?

0

found this review helpful

{{ reviews[56444].errors[0] }}

This review is the subjective opinion of a patient and not of Opencare.

Relaxing and non judgemental

Reviewed on

March 10th, 2018

• Verified patient

They were very accommodating to my figitting during my X-ray portion. I'm not sure what it is but getting dental X rays is a challenge for me. Dr Montague was very easy to talk to, understanding and funny. I would for sure recommend his office to a friend

Was this review helpful?

0

found this review helpful

{{ reviews[56413].errors[0] }}

This review is the subjective opinion of a patient and not of Opencare.

Friendly Staff, very thorough and knowledgable dental hygienist

Reviewed on

March 8th, 2018

• Verified patient

Very positive first visit; clean, comfortable environment. Helen (dental hygienist) was very thorough and explained what she was doing every step of the way, gave advice for ongoing care.

Was this review helpful?

0

found this review helpful

{{ reviews[56385].errors[0] }}

This review is the subjective opinion of a patient and not of Opencare.

Wonderful atmosphere!

Reviewed on

February 28th, 2018

• Verified patient

I hate going to the dentist, as most people do, but Dr. Montague and staff made it a very comfortable experience. Everyone is so nice and you get the sense that they like their jobs. The Office is beautifully decorated and the music is awesome. Vest dentist I've ever been too.

Was this review helpful?

0

found this review helpful

{{ reviews[56265].errors[0] }}

This review is the subjective opinion of a patient and not of Opencare.

Great Experience!

Reviewed on

February 26th, 2018

• Verified patient

I went in for my first appointment with Dr.Kenneth, they checked my teeth and did all the xrays which took some time however they ensured I was comfortable and kept me entertained during the examination process. Dr.Kenneth showed me pictures of my teeth and my dental file then discussed dental plans and my dental situation. The office is very artistic and full of paintings and portrait photography. The receiptionists were very helpful and submitted my claim for me online at the end of my appointment.

Was this review helpful?

0

found this review helpful

{{ reviews[56237].errors[0] }}

This review is the subjective opinion of a patient and not of Opencare.

Excellent

Reviewed on

February 20th, 2018

• Verified patient

Highly recommended.

Was this review helpful?

0

found this review helpful

{{ reviews[56137].errors[0] }}

This review is the subjective opinion of a patient and not of Opencare.

It was a very welcoming environment.

Reviewed on

February 1st, 2018

• Verified patient

The dental office was very bright and welcoming. The artwork was also a very nice touch. Would definitely recommend.

Was this review helpful?

0

found this review helpful

{{ reviews[55852].errors[0] }}

This review is the subjective opinion of a patient and not of Opencare.

Ambient and Easy-Going

Reviewed on

January 31st, 2018

• Verified patient

Dr. Montague's office is warm and welcoming from the moment you walk in. His office is filled with beautiful art and plays great music that makes you feel like you're in your own living room. His staff is extremely knowledgeable and friendly, and I barely felt like it was a dentist office at all. The hygenist was able to immediately identify problem areas and although I experience gum sensitivity, her cleaning was completely comfortable and painless! I will continue to see Dr. Montague and his staff for all of my dental needs.

Was this review helpful?

0

found this review helpful

{{ reviews[55755].errors[0] }}

This review is the subjective opinion of a patient and not of Opencare.

Got the thing done that i wanted to get done.

Reviewed on

December 7th, 2017

• Verified patient

The Dr, was very personable and a great communicator. The work was done well and in a timely manner. my only complaint would be that his assistant was somewhat difficult to communicate with.

Was this review helpful?

0

found this review helpful

{{ reviews[51826].errors[0] }}

This review is the subjective opinion of a patient and not of Opencare.

Easy

Reviewed on

November 28th, 2017

• Verified patient

The overall process of getting a new Dentist was extremely easy. The staff was very friendly and helpful. They even submitted my claim for me.

Was this review helpful?

0

found this review helpful

{{ reviews[50895].errors[0] }}

This review is the subjective opinion of a patient and not of Opencare.

Super open and friendly staff made the whole experience smooth and fun!

Reviewed on

November 13th, 2017

• Verified patient

Front desk was helpful, cheery, and speedy. Technician who cleaned my teeth was meticulous and gave helpful advice on dental care. Both dentists came in to introduce themselves and made the whole office a warm, inviting, and fun place. Played great music too!

Was this review helpful?

0

found this review helpful

{{ reviews[49691].errors[0] }}

This review is the subjective opinion of a patient and not of Opencare.

Very thorough and professional.

Reviewed on

November 6th, 2017

• Verified patient

Was a little concerned about a 2 hour initial appointment that included a consultation and a cleaning. I've never had such a long dentist appointment in my life. The experience was great, I personally don't love going to the dentist to begin with. But they were very thorough, professional and friendly. Dr. Montague is pretty cool!

Was this review helpful?

0

found this review helpful

{{ reviews[49054].errors[0] }}

This review is the subjective opinion of a patient and not of Opencare.

Awesome office that really takes the effort to make you feel comfortable!

Reviewed on

October 7th, 2017

• Verified patient

When I arrived I was promptly checked in. The hygienist who did my cleaning explained what she was doing. She was diligent in her work and gave me advice for the future. Overall, very good experience. Would definitely recommend to everyone.

Was this review helpful?

0

found this review helpful

{{ reviews[46914].errors[0] }}

This review is the subjective opinion of a patient and not of Opencare.

Easy, comfortable and friendly staff

Reviewed on

September 29th, 2017

• Verified patient

Dr. Montague and his team were sweet and efficient. I felt really comfortable and taken care of from the moment I walked in. He kindly took into consideration my lack of insurance and worked with me to come up with a treatment plan. Good music, vibrant colours, amazing collection of art to look at while you're in the chair.

Was this review helpful?

0

found this review helpful

{{ reviews[46425].errors[0] }}

This review is the subjective opinion of a patient and not of Opencare.

Eliminated my fear of the dentist!

Reviewed on

September 12th, 2017

• Verified patient

Great experience - very friendly staff and an extremely friendly and knowledgeable dentist. Will definitely be going back. No surprise this is so highly rated.

Was this review helpful?

0

found this review helpful

{{ reviews[45073].errors[0] }}

This review is the subjective opinion of a patient and not of Opencare.

Very friendly and approachable staff

Reviewed on

July 8th, 2017

• Verified patient

I had a a great experience at this clinic, the dental hygienist was very knowledgable and friendly. She gave me some good tips too! Thank you very much!

Was this review helpful?

0

found this review helpful

{{ reviews[41097].errors[0] }}

This review is the subjective opinion of a patient and not of Opencare.

Very professional and kind team.

Reviewed on

July 5th, 2017

• Verified patient

The doctor took a moment to chat with me about what he was going to look for and after the examination gave me several options and never once did I feel pressured or upsold. Cleaning was thorough and not excessively painful. One of the best dental experiences.

Was this review helpful?

0

found this review helpful

{{ reviews[40863].errors[0] }}

This review is the subjective opinion of a patient and not of Opencare.

Great experience!

Reviewed on

June 20th, 2017

• Verified patient

The staff was extremely friendly and considerate. The dental hygienists was very helpful and informative. I'll go back again!

Was this review helpful?

0

found this review helpful

{{ reviews[40203].errors[0] }}

This review is the subjective opinion of a patient and not of Opencare.

Upbeat atmosphere and friendly staff -- would recommend to a friend!

Reviewed on

June 13th, 2017

• Verified patient

I loved the atmosphere of Dr. Montague's office. It was filled with contemporary African/Canadian/Jamaican art. The reggae music calmed by anxiety. My appointment started later than anticipated (by 15 minutes or so) but it was a Saturday appointment so I didn't mind. My hygienist was lovely and Dr. Montague himself is extremely kind and reassuring. I required emergency dental surgery, but they referred me to a colleague and I felt accommodated and prioritized. Beware, though: Dr. Montague will ask to take your picture before you leave for their file! 10/10 would recommend.

Was this review helpful?

0

found this review helpful

{{ reviews[39841].errors[0] }}

This review is the subjective opinion of a patient and not of Opencare.

Welcoming

Reviewed on

June 9th, 2017

• Verified patient

Dr. Montague's warm, gregarious demeanor made the anxiety-inducing experience of a dental exam very manageable and even pleasant. He and his team took the time to understand my concerns and explain the procedures in great detail. I have recommended Word of Mouth Dentistry to my friends and colleagues.

Was this review helpful?

0

found this review helpful

{{ reviews[39681].errors[0] }}

This review is the subjective opinion of a patient and not of Opencare.

Very friendly and great service.

Reviewed on

May 19th, 2017

• Verified patient

I had a really positive experience at Dr. Kenneth Montague's clinic -- will be returning. In the elevator I met someone who said she had been going to his office for 20+ years.

Was this review helpful?

0

found this review helpful

{{ reviews[38465].errors[0] }}

This review is the subjective opinion of a patient and not of Opencare.

Very informative and made me feel extremely comforting!

Reviewed on

May 11th, 2017

• Verified patient

I had a cleaning for the first time in years and my dental hygenist was very kind and informative. She explained every part of the process as it happened and I really felt taken care of.

Was this review helpful?

0

found this review helpful

{{ reviews[37956].errors[0] }}

This review is the subjective opinion of a patient and not of Opencare.

Most friendly dental/health professional team

Reviewed on

February 9th, 2017

Efficient and timely service. All staff exceptionally friendly and welcoming. Dentists and hygienists are both informative, directive and supportive for my needs. I was also given a good recommendation for further TMJ care.

Was this review helpful?

0

found this review helpful

{{ reviews[32089].errors[0] }}

This review is the subjective opinion of a patient and not of Opencare.

| | |
| --- | --- |
| Caring | |
| Helpful | |
| Knowledgeable | |

Pressured to Milk my Insurance

Reviewed on

February 7th, 2017

Dr Kenneth Montague was phenomenal. So warm, charming & knowledgable - truly the best dentist I've ever been to. He spent a decent amount of time getting to know me and seemed genuinely interested in my well being.

Was this review helpful?

0

found this review helpful

{{ reviews[31927].errors[0] }}

This review is the subjective opinion of a patient and not of Opencare.

| | |
| --- | --- |
| Caring | |
| Helpful | |
| Knowledgeable | |