Dr. Ricky Kochman
Dentist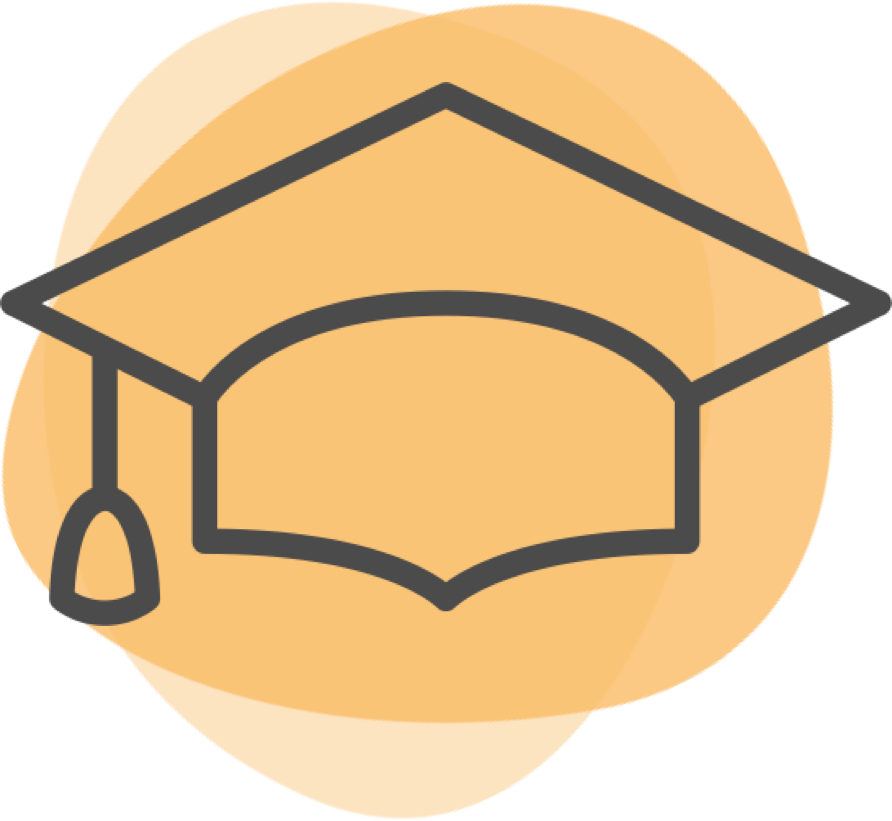 Years Experience:
40 years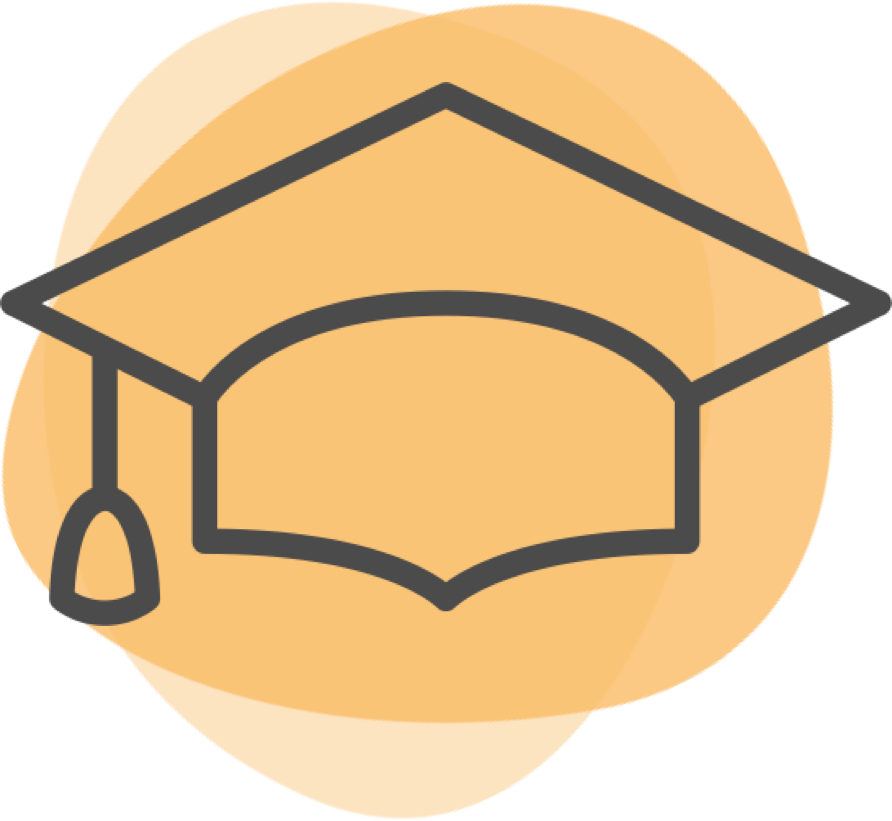 40 years experience
Location
3555 Don Mills Road, Suite 206




Toronto

,

Ontario
| | | | | |
| --- | --- | --- | --- | --- |
| Mon | 8:00 am | - | 5:00 pm | |
| Tue | 8:00 am | - | 5:00 pm | |
| Wed | 8:00 am | - | 5:00 pm | |
| Thu | 8:00 am | - | 5:00 pm | |
Services Offered
12 Services
Bonding Bridges / Dentures Cleaning Crown / Cap Filling Implants Nitrous Sedation Root Canal TMJ Tooth Extraction Veneers Whitening
Bonding , Bridges / Dentures , Cleaning , Crown / Cap , Filling , Implants , Nitrous Sedation , Root Canal , TMJ , Tooth Extraction , Veneers , Whitening
About
Dr. Kochman has been in practice at this location for more than 30 years. He is very skilled and approachable. Our office prides ourselves on a very "homey" environment, where our patients are like family. We work with patients to provide the very best care available.
Why should patients choose you as their provider instead of others in the area?
I have been at Skymark Dental for more than 35 years.I truly love doing what I do and look forward to being in the office each day. I have a wonderful staff, most who have been with me for over 25 years who truly love what they do and make coming to work each day rewarding and fun! I pride myself on a relaxed family atmosphere in our office, and I believe that is what keeps patients coming here even after they move out of the area. One of the greatest compliments I can receive is from a new patient who has heard glowing reviews from a patient and been told they "Must see Dr. Kochman". I look forward to many more years here and look forward to one day meeting you.
What are the top 3 treatments that you focus on?
Implants Crowns/Bridges Dentures
What are you proud of in your practice?
We are proud of the quality of our services and the relationships that we develop with our patients.
Which cases do you enjoy treating? Why?
Honestly we love all cases, but it is especially gratifying when we are able to make someone's smile better.
Services Offered
12 Services
Bonding Bridges / Dentures Cleaning Crown / Cap Filling Implants Nitrous Sedation Root Canal TMJ Tooth Extraction Veneers Whitening
Bonding , Bridges / Dentures , Cleaning , Crown / Cap , Filling , Implants , Nitrous Sedation , Root Canal , TMJ , Tooth Extraction , Veneers , Whitening
Most Helpful Reviews

(97)

Based on 97 reviews across 2 sources
Reviewed on

July 29th, 2021

• Verified patient

friendly service and well explained everything

Was this review helpful?

0

found this review helpful

{{ reviews[110334].errors[0] }}

This review is the subjective opinion of a patient and not of Opencare.

Reviewed on

March 15th, 2020

• Verified patient

Excellent service

Was this review helpful?

0

found this review helpful

{{ reviews[104216].errors[0] }}

This review is the subjective opinion of a patient and not of Opencare.

Reviewed on

March 9th, 2020

• Verified patient

Dr. Ricky and his colleague who assisted me are both friendly and helpful.

Was this review helpful?

0

found this review helpful

{{ reviews[102992].errors[0] }}

This review is the subjective opinion of a patient and not of Opencare.

Reviewed on

March 7th, 2020

• Verified patient

Good customer service, Dr is understanding our concerns, Nice experience

Was this review helpful?

0

found this review helpful

{{ reviews[102811].errors[0] }}

This review is the subjective opinion of a patient and not of Opencare.

Reviewed on

March 6th, 2020

• Verified patient

Excellent

Was this review helpful?

0

found this review helpful

{{ reviews[102789].errors[0] }}

This review is the subjective opinion of a patient and not of Opencare.

Reviewed on

March 2nd, 2020

• Verified patient

I had a great dental service with him and approachable. he suggested options for further dental care.

Was this review helpful?

0

found this review helpful

{{ reviews[102053].errors[0] }}

This review is the subjective opinion of a patient and not of Opencare.

Reviewed on

February 29th, 2020

• Verified patient

Excellent efficient dentist!

Was this review helpful?

0

found this review helpful

{{ reviews[101879].errors[0] }}

This review is the subjective opinion of a patient and not of Opencare.

Reviewed on

February 27th, 2020

• Verified patient

Perfect. Hands are very light that makes his service an extraordinary.

Was this review helpful?

0

found this review helpful

{{ reviews[101508].errors[0] }}

This review is the subjective opinion of a patient and not of Opencare.

Reviewed on

February 25th, 2020

• Verified patient

better than what I expected.

Was this review helpful?

0

found this review helpful

{{ reviews[101206].errors[0] }}

This review is the subjective opinion of a patient and not of Opencare.

Reviewed on

February 22nd, 2020

• Verified patient

I was not able to confirm my booking about 3 weeks ago but was followed up. Will see him next week.

Was this review helpful?

0

found this review helpful

{{ reviews[100896].errors[0] }}

This review is the subjective opinion of a patient and not of Opencare.

Reviewed on

February 21st, 2020

• Verified patient

Great

Was this review helpful?

0

found this review helpful

{{ reviews[100790].errors[0] }}

This review is the subjective opinion of a patient and not of Opencare.

Reviewed on

February 12th, 2020

• Verified patient

Dr. Rick Kochman is very professional. I can see why people trust him. And my dental hygienist, Julie, she's such a wonderful lady. They both explained what things should be done with my teeth so I am informed all the time.

Was this review helpful?

0

found this review helpful

{{ reviews[99675].errors[0] }}

This review is the subjective opinion of a patient and not of Opencare.

Reviewed on

February 12th, 2020

• Verified patient

Great service and the staff were super nice and friendly!

Was this review helpful?

0

found this review helpful

{{ reviews[99635].errors[0] }}

This review is the subjective opinion of a patient and not of Opencare.

Reviewed on

February 11th, 2020

• Verified patient

Great experience!

Was this review helpful?

0

found this review helpful

{{ reviews[99297].errors[0] }}

This review is the subjective opinion of a patient and not of Opencare.

Reviewed on

February 4th, 2020

• Verified patient

Great expert! Friendly and knowledgeable!

Was this review helpful?

0

found this review helpful

{{ reviews[98335].errors[0] }}

This review is the subjective opinion of a patient and not of Opencare.

Reviewed on

January 31st, 2020

• Verified patient

Great doctor

Was this review helpful?

0

found this review helpful

{{ reviews[97897].errors[0] }}

This review is the subjective opinion of a patient and not of Opencare.

Reviewed on

January 28th, 2020

• Verified patient

Dr. Kochman and staff were very professional. They are also very friendly. I had a great time

Was this review helpful?

0

found this review helpful

{{ reviews[97515].errors[0] }}

This review is the subjective opinion of a patient and not of Opencare.

Reviewed on

January 28th, 2020

• Verified patient

Fast service and overall good experience

Was this review helpful?

0

found this review helpful

{{ reviews[97416].errors[0] }}

This review is the subjective opinion of a patient and not of Opencare.

Reviewed on

January 23rd, 2020

• Verified patient

Dra. Barrera is so nice and friendly. She made sure that she has explained well what she will do and what will I do after the treatment. Highly recommended.

Was this review helpful?

0

found this review helpful

{{ reviews[96990].errors[0] }}

This review is the subjective opinion of a patient and not of Opencare.

Reviewed on

January 18th, 2020

• Verified patient

Very friendly and helpful! Highly recommended :)

Was this review helpful?

0

found this review helpful

{{ reviews[96342].errors[0] }}

This review is the subjective opinion of a patient and not of Opencare.

Reviewed on

January 9th, 2020

• Verified patient

Amazing facility. Walked me through everything, very thorough staff is great. Will definitely make this my home dentist

Was this review helpful?

0

found this review helpful

{{ reviews[95251].errors[0] }}

This review is the subjective opinion of a patient and not of Opencare.

Reviewed on

January 1st, 2020

• Verified patient

Glad I got the appointment on a short notice. Great service 👍 And finding a dentist literally few door steps away on the New Year's Eve in an emergency was the cherry on top. Thankyou guys.

Was this review helpful?

0

found this review helpful

{{ reviews[94766].errors[0] }}

This review is the subjective opinion of a patient and not of Opencare.

Reviewed on

December 21st, 2019

• Verified patient

Very professional. They follow the appointment time, respecting our agenda.

Was this review helpful?

0

found this review helpful

{{ reviews[94441].errors[0] }}

This review is the subjective opinion of a patient and not of Opencare.

Reviewed on

December 16th, 2019

• Verified patient

Completely satisfied with my over all Experience

Was this review helpful?

0

found this review helpful

{{ reviews[93864].errors[0] }}

This review is the subjective opinion of a patient and not of Opencare.

Reviewed on

December 14th, 2019

• Verified patient

Great experience. On-time & friendly. Will definitely be back!

Was this review helpful?

0

found this review helpful

{{ reviews[93817].errors[0] }}

This review is the subjective opinion of a patient and not of Opencare.

Reviewed on

December 9th, 2019

• Verified patient

Dr. Kochman was very kind, approachable and very professional. He listened to my concerns and anxieties and ensured that i had a positive experience. I would 100% recommend him if you're looking for an experienced and knowledgeable dentist.

Was this review helpful?

0

found this review helpful

{{ reviews[93150].errors[0] }}

This review is the subjective opinion of a patient and not of Opencare.

Reviewed on

December 4th, 2019

• Verified patient

Very kind and accommodating. Answered all my questions and even gave health teachings.

Was this review helpful?

0

found this review helpful

{{ reviews[92524].errors[0] }}

This review is the subjective opinion of a patient and not of Opencare.

Reviewed on

December 3rd, 2019

• Verified patient

I didnt have Ricky coachman but actually Catalina Barrera and she was amazing very knowledgable and fast

Was this review helpful?

0

found this review helpful

{{ reviews[92438].errors[0] }}

This review is the subjective opinion of a patient and not of Opencare.

Reviewed on

November 20th, 2019

• Verified patient

Kind dentist. Very easy going. Efficient service.

Was this review helpful?

0

found this review helpful

{{ reviews[91001].errors[0] }}

This review is the subjective opinion of a patient and not of Opencare.

Reviewed on

November 20th, 2019

• Verified patient

Dr.Ricky was very sweet and handled my dental cares very well. I was really happy I went.

Was this review helpful?

0

found this review helpful

{{ reviews[90892].errors[0] }}

This review is the subjective opinion of a patient and not of Opencare.

Reviewed on

November 6th, 2019

• Verified patient

Very good and friendly nice to meet good dentist in the area..

Was this review helpful?

0

found this review helpful

{{ reviews[88786].errors[0] }}

This review is the subjective opinion of a patient and not of Opencare.

Reviewed on

November 4th, 2019

• Verified patient

Dentist was very informative in terms of explaining cause and the precautions I should take. Overall, it was a good experience

Was this review helpful?

0

found this review helpful

{{ reviews[88302].errors[0] }}

This review is the subjective opinion of a patient and not of Opencare.

Reviewed on

October 31st, 2019

• Verified patient

First time Client/Patient. Very friendly staff and very attentive and helpful answering my questions. Would recommend to anyone.

Was this review helpful?

0

found this review helpful

{{ reviews[87990].errors[0] }}

This review is the subjective opinion of a patient and not of Opencare.

Reviewed on

October 2nd, 2019

• Verified patient

Excellent

Was this review helpful?

0

found this review helpful

{{ reviews[84368].errors[0] }}

This review is the subjective opinion of a patient and not of Opencare.

Reviewed on

October 1st, 2019

• Verified patient

Great experience

Was this review helpful?

0

found this review helpful

{{ reviews[84209].errors[0] }}

This review is the subjective opinion of a patient and not of Opencare.

Reviewed on

September 11th, 2019

• Verified patient

Dr Kochman is the best! Service was really excellent plus he's a very friendly doctor! I did a complete dental check-up and really liked the service I received! I definitely recommend him!

Was this review helpful?

0

found this review helpful

{{ reviews[82226].errors[0] }}

This review is the subjective opinion of a patient and not of Opencare.

Reviewed on

September 10th, 2019

• Verified patient

Good service!

Was this review helpful?

0

found this review helpful

{{ reviews[82023].errors[0] }}

This review is the subjective opinion of a patient and not of Opencare.

Reviewed on

July 23rd, 2019

• Verified patient

Dr R.Kochman is very friendly and professional. I will definitely return if I need a dentist again.

Was this review helpful?

0

found this review helpful

{{ reviews[78819].errors[0] }}

This review is the subjective opinion of a patient and not of Opencare.

Reviewed on

July 10th, 2019

• Verified patient

They seem nice. good service

Was this review helpful?

0

found this review helpful

{{ reviews[77851].errors[0] }}

This review is the subjective opinion of a patient and not of Opencare.

Reviewed on

July 9th, 2019

• Verified patient

Really good place, and they do good work

Was this review helpful?

0

found this review helpful

{{ reviews[77724].errors[0] }}

This review is the subjective opinion of a patient and not of Opencare.

Reviewed on

May 27th, 2019

• Verified patient

After moving to North York I was in need of a new dentist. Dr Kochman made the transition very easy and is extremely knowledgeable. He and his team addressed all my concerns above expectations and will continue booking with the Skymark Dental Center.

Was this review helpful?

0

found this review helpful

{{ reviews[75114].errors[0] }}

This review is the subjective opinion of a patient and not of Opencare.

Reviewed on

May 27th, 2019

• Verified patient

It was a very good experience

Was this review helpful?

0

found this review helpful

{{ reviews[75085].errors[0] }}

This review is the subjective opinion of a patient and not of Opencare.

Reviewed on

April 11th, 2019

• Verified patient

It was easy to book an appointment online and they made sure to confirm the booking. The staff were friendly. Great service. I will recommend Dr. Kochman to my friends too.

Was this review helpful?

0

found this review helpful

{{ reviews[72959].errors[0] }}

This review is the subjective opinion of a patient and not of Opencare.

Reviewed on

April 4th, 2019

• Verified patient

Friendly and Professional.

Was this review helpful?

0

found this review helpful

{{ reviews[72535].errors[0] }}

This review is the subjective opinion of a patient and not of Opencare.

Reviewed on

March 25th, 2019

• Verified patient

Both the hygienist I saw and Dr. Kochman were very kind and thorough. They did not try to push me on any extra but ultimately unnecessary services like some other offices do. Booking and check-in were easy. Free parking and direct billing are a great added bonus.

Was this review helpful?

0

found this review helpful

{{ reviews[72061].errors[0] }}

This review is the subjective opinion of a patient and not of Opencare.

Reviewed on

January 30th, 2019

• Verified patient

Very friendly. Definitely going back!

Was this review helpful?

0

found this review helpful

{{ reviews[67989].errors[0] }}

This review is the subjective opinion of a patient and not of Opencare.

Reviewed on

January 17th, 2019

• Verified patient

Was very nervous, Doctor made me feel comfortable and informed me of exactly what he was doing, Great Job.

Was this review helpful?

0

found this review helpful

{{ reviews[67316].errors[0] }}

This review is the subjective opinion of a patient and not of Opencare.

Reviewed on

January 9th, 2019

• Verified patient

Karen and Dr Kochman were very professional and the visit was painless for general hygiene.

Was this review helpful?

0

found this review helpful

{{ reviews[66997].errors[0] }}

This review is the subjective opinion of a patient and not of Opencare.

Reviewed on

December 21st, 2018

• Verified patient

Very professional and attentive.

Was this review helpful?

0

found this review helpful

{{ reviews[66552].errors[0] }}

This review is the subjective opinion of a patient and not of Opencare.

Reviewed on

December 13th, 2018

• Verified patient

I had a great experience starting from the first moment I needed to schedule the appointment. Everyone is attentive and professionals while communicating with us. Dr. Kochman is very friendly, caring and professional.

Was this review helpful?

0

found this review helpful

{{ reviews[66148].errors[0] }}

This review is the subjective opinion of a patient and not of Opencare.

Reviewed on

November 16th, 2018

• Verified patient

Kochman has been warm and so is his staff. Took everything into consideration before treating. Timely and professional.

Was this review helpful?

0

found this review helpful

{{ reviews[64949].errors[0] }}

This review is the subjective opinion of a patient and not of Opencare.

Reviewed on

October 31st, 2018

• Verified patient

The staff was very kind staff. Very informative and friendly. They listen to the patients and make recommendations based on what you tell them.

Was this review helpful?

0

found this review helpful

{{ reviews[64226].errors[0] }}

This review is the subjective opinion of a patient and not of Opencare.

Reviewed on

October 29th, 2018

• Verified patient

Appointment was easy to schedule, the dental Office was very prompt with its response.

Was this review helpful?

0

found this review helpful

{{ reviews[64111].errors[0] }}

This review is the subjective opinion of a patient and not of Opencare.

Reviewed on

October 28th, 2018

• Verified patient

I went in for a crown repair. I was seen on time, the staff were all very friendly and Dr Kochman made me feel at ease and explained what he was doing so I knew what was happening.

Was this review helpful?

0

found this review helpful

{{ reviews[64068].errors[0] }}

This review is the subjective opinion of a patient and not of Opencare.

Reviewed on

October 25th, 2018

• Verified patient

Very professional and friendly staff. He was punctual and courteous. I will definitely return and bring my family in. Recommend!!! A++++

Was this review helpful?

0

found this review helpful

{{ reviews[63963].errors[0] }}

This review is the subjective opinion of a patient and not of Opencare.

Reviewed on

October 17th, 2018

• Verified patient

Very thorough staff and the atmosphere in the office and treatment is very nice. I felt very well taken care off and also learnt more about my dental health today than at other dentists.

Was this review helpful?

0

found this review helpful

{{ reviews[63561].errors[0] }}

This review is the subjective opinion of a patient and not of Opencare.

Reviewed on

October 10th, 2018

• Verified patient

Open care is really easy to use. The appoitment was set up really fast.

Was this review helpful?

0

found this review helpful

{{ reviews[63285].errors[0] }}

This review is the subjective opinion of a patient and not of Opencare.

Reviewed on

September 29th, 2018

• Verified patient

Fast service with almost 0 wait time.

Was this review helpful?

0

found this review helpful

{{ reviews[62863].errors[0] }}

This review is the subjective opinion of a patient and not of Opencare.

Reviewed on

September 17th, 2018

• Verified patient

My family is extremely satisfied with his care for my 9to daughter. I super recommend him to friends!

Was this review helpful?

0

found this review helpful

{{ reviews[62262].errors[0] }}

This review is the subjective opinion of a patient and not of Opencare.

Reviewed on

August 21st, 2018

• Verified patient

Great experience. Dr Kochman as well as the clinic's staff are friendly, efficient, and knowledgable, make you feel comfortable and treat you well.

Was this review helpful?

0

found this review helpful

{{ reviews[60638].errors[0] }}

This review is the subjective opinion of a patient and not of Opencare.

Reviewed on

August 15th, 2018

• Verified patient

Dr. Ricky Kochman is very professional dentist that charges very reasonable cost. He puts his feet into your shoe to say what you need to be done with nothing more and nothing less. I highly recommended him!

Was this review helpful?

0

found this review helpful

{{ reviews[60429].errors[0] }}

This review is the subjective opinion of a patient and not of Opencare.

Reviewed on

July 26th, 2018

• Verified patient

He was very informative and looked into the details and explained it very thoroughly . Though the place he runs his clinic is Old so that's the only thing but since he is a experience doctor therefore that matters the most

Was this review helpful?

0

found this review helpful

{{ reviews[59481].errors[0] }}

This review is the subjective opinion of a patient and not of Opencare.

Reviewed on

July 18th, 2018

• Verified patient

It was friendly environment and the service was amazing

Was this review helpful?

0

found this review helpful

{{ reviews[59139].errors[0] }}

This review is the subjective opinion of a patient and not of Opencare.

I would and will recommend him to friends and colleagues.

Reviewed on

June 5th, 2018

• Verified patient

He and his staff are very attentive. They are very caring and compassionate. If I could give six stars I would.

Was this review helpful?

0

found this review helpful

{{ reviews[58208].errors[0] }}

This review is the subjective opinion of a patient and not of Opencare.

Great

Reviewed on

May 19th, 2018

• Verified patient

Staff very nice i didn't wait long and good advice from the staff

Was this review helpful?

0

found this review helpful

{{ reviews[57938].errors[0] }}

This review is the subjective opinion of a patient and not of Opencare.

I got the treatment what I needed.

Reviewed on

May 11th, 2018

• Verified patient

Juliette took care of me. She's an amazing dentist. She also taught me how to take care of my teeth in future. I'm glad that I got my appointment from Dr. Kochman's office.

Was this review helpful?

0

found this review helpful

{{ reviews[57749].errors[0] }}

This review is the subjective opinion of a patient and not of Opencare.

He was very professional, and he has a very relaxing voice

Reviewed on

May 10th, 2018

• Verified patient

I was seen right on time. No long waiting time at all. The entire staff was fabulous. Dr Kochman was very friendly. And what I liked most is the fact that they were able to submit my claim directly to the insurance provider. So I just paid them the difference. I also like that the Dentist is able to keep me calm, as I am very nervous around Dentist.

Was this review helpful?

0

found this review helpful

{{ reviews[57737].errors[0] }}

This review is the subjective opinion of a patient and not of Opencare.

Dr. Kochman was friendly and easy-going.

Reviewed on

March 16th, 2018

• Verified patient

Dr. Kochman was able to see me soon after I arrived. He and the other staff were friendly. He was communicative during the process and checked in with me regularly to make sure I was comfortable.

Was this review helpful?

0

found this review helpful

{{ reviews[56528].errors[0] }}

This review is the subjective opinion of a patient and not of Opencare.

Good care with helpful information

Reviewed on

March 1st, 2018

• Verified patient

I was treated with care and provided useful information for prevention of unwanted oral issues.

Was this review helpful?

0

found this review helpful

{{ reviews[56272].errors[0] }}

This review is the subjective opinion of a patient and not of Opencare.

The staff is friendly knowledgeable and professional.

Reviewed on

January 17th, 2018

• Verified patient

The doctor alongside everyone in the office was super knowledgeable and explained every step in a friendly unintimidating manner. At no point did I feel any pushiness. You felt very well taken care of

Was this review helpful?

0

found this review helpful

{{ reviews[54681].errors[0] }}

This review is the subjective opinion of a patient and not of Opencare.

Excellent!

Reviewed on

January 14th, 2018

• Verified patient

I was really anxious to go to the dentist after 3 years due to a sudden tooth ache. Dr Kochman and his associates helpful and professional. I had a great experience. Thank you :)

Was this review helpful?

0

found this review helpful

{{ reviews[54463].errors[0] }}

This review is the subjective opinion of a patient and not of Opencare.

Wonderful and professional

Reviewed on

November 19th, 2017

• Verified patient

I was called on time. Inspire of actual work not done by main doctor. The doctor gave me enough time to talk about my condition.

Was this review helpful?

0

found this review helpful

{{ reviews[50190].errors[0] }}

This review is the subjective opinion of a patient and not of Opencare.

Amazing customer service. The team is very professional

Reviewed on

October 16th, 2017

• Verified patient

The team is very professional. They take care of the customers. Dr. Kochman makes you feel confortable during the appointment. Other crew members are also very kind. Definitely a plece where come back

Was this review helpful?

0

found this review helpful

{{ reviews[47450].errors[0] }}

This review is the subjective opinion of a patient and not of Opencare.

Great.

Reviewed on

October 13th, 2017

• Verified patient

It was very nice, good doctor. Great associates, great staff. I appreciate how nicely they treated me.

Was this review helpful?

0

found this review helpful

{{ reviews[47270].errors[0] }}

This review is the subjective opinion of a patient and not of Opencare.

Friendly and Professional

Reviewed on

November 15th, 2015

• Verified patient

There was a mix up with the scheduling, but they took me in anyway. They were very friendly, professional, and competent. They kept me informed of what was happening. Very great experience. I would definitely recommend Skylark Dental Centre.

Was this review helpful?

1

found this review helpful

{{ reviews[9356].errors[0] }}

This review is the subjective opinion of a patient and not of Opencare.

| | |
| --- | --- |
| Caring | |
| Helpful | |
| Knowledgeable | |