Dr. Samantha Amaro
Dentist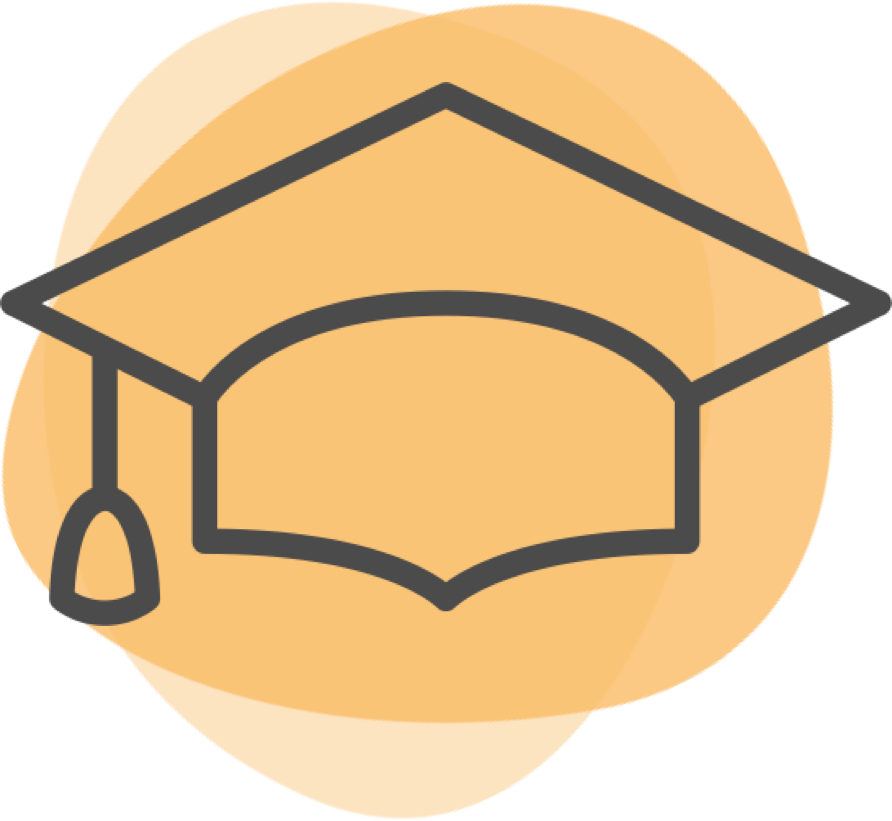 Years Experience:
9 years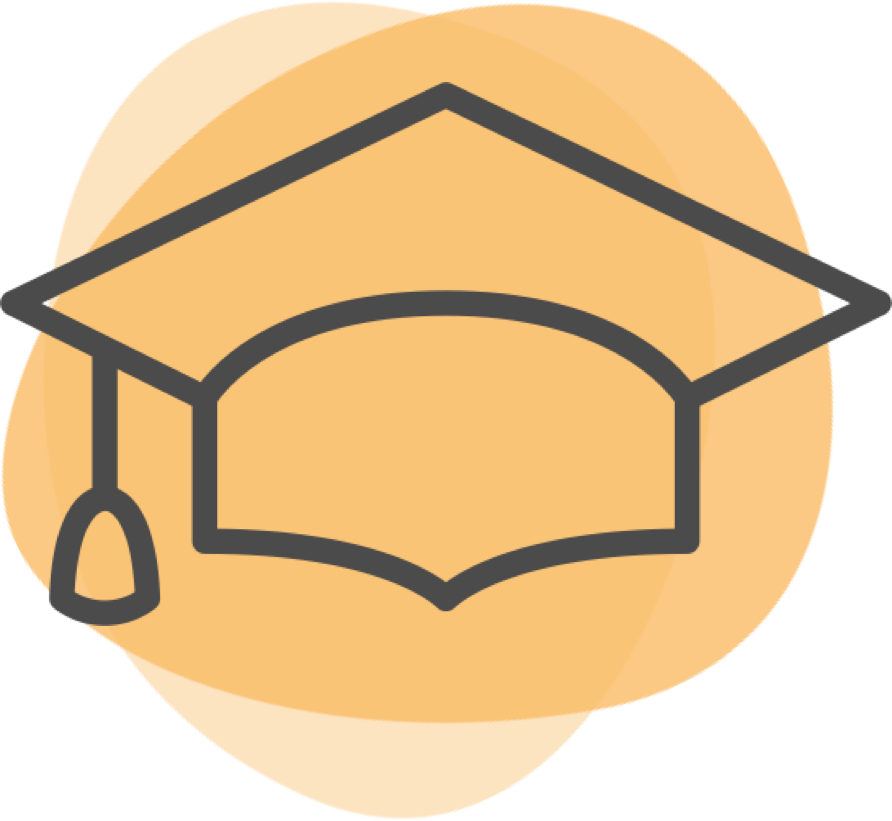 9 years experience
Location
1940 Eglinton Avenue East




Toronto

,

Ontario
| | | | | |
| --- | --- | --- | --- | --- |
| Mon | 10:00 am | - | 6:00 pm | |
| Wed | 10:00 am | - | 6:00 pm | |
Services Offered
13 Services
Bonding Braces Bridges / Dentures Cleaning Crown / Cap Filling Gum Surgery Nitrous Sedation Root Canal Tooth Extraction Veneers Whitening Wisdom Teeth Removal
Bonding , Braces , Bridges / Dentures , Cleaning , Crown / Cap , Filling , Gum Surgery , Nitrous Sedation , Root Canal , Tooth Extraction , Veneers , Whitening , Wisdom Teeth Removal
About
Hi, my name is Dr. Amaro! Please allow me to introduce myself. I completed a DMD degree from Tufts University School of Dental Medicine, in Boston. Before attending dental school, I also completed an Honors Bachelor of Science degree at University of Waterloo, and a Bachelor of Education at the University of Toronto Institute for Studies in Education. I previously worked as a clinical teaching assistant at Tufts, where I had the privilege to share my knowledge with other students. It was this experience that sparked my interest in teaching leading me to take on a clinical instructor role at the University of Toronto School of Dentistry. I love improving people's self-esteem by helping them achieve a beautiful smile, and relieve their pain. I keep enhancing my dental training, earning certifications in Invisalign®, CEREC one day crowns, Physics Forceps, a certificate in moderate sedation, and more! I am currently a member of the Ontario Dental Association, the Royal College of Dental Surgeons, the Toronto Academy of Dentistry, and the Academy of General Dentistry. I enjoy staying fit, NCAA basketball, classic movies, traveling, and I can't get enough of playing board games. I have an awesome dog named Fenway and I love to take him to the beach so he can fetch and swim. I dream of someday climbing Mt. Kilimanjaro.
Why should patients choose you as their provider instead of others in the area?
We love our patients. Your comfort and quality care are our top priority. Not only is our staff knowledgeable but we strive to make your experience as stress free as possible.
What are the top 3 treatments that you focus on?
As a general dentist I am versed in a wide range of treatments. Our clinic is known for our CEREC same day crowns and restorations, Invisalign (Clear Braces) and gentle and kind care for children.
What are you proud of in your practice?
I am the most proud of the staff that work at our practice. They are kind, knowledgeable and helpful. I am so thankful to have them to make my day easier and more fun.
Which cases do you enjoy treating? Why?
It is difficult to say what I enjoy treating the most because I really love helping people feel proud of their smiles. The best appointment I could hope for is one with a happy patient.
Services Offered
13 Services
Bonding Braces Bridges / Dentures Cleaning Crown / Cap Filling Gum Surgery Nitrous Sedation Root Canal Tooth Extraction Veneers Whitening Wisdom Teeth Removal
Bonding , Braces , Bridges / Dentures , Cleaning , Crown / Cap , Filling , Gum Surgery , Nitrous Sedation , Root Canal , Tooth Extraction , Veneers , Whitening , Wisdom Teeth Removal
Most Helpful Reviews

(51)

Based on 51 reviews
Reviewed on

December 18th, 2019

• Verified patient

I was worried going into the appointment as I have a phobia. From the receptionist to the hygienist, to the assistant to Dr. Amaro herself, everyone was very warm and welcoming and made me feel at ease. I would highly recommend visiting this office.

Was this review helpful?

0

found this review helpful

{{ reviews[94117].errors[0] }}

This review is the subjective opinion of a patient and not of Opencare.

Reviewed on

December 16th, 2019

• Verified patient

Overall great experience.

Was this review helpful?

0

found this review helpful

{{ reviews[93899].errors[0] }}

This review is the subjective opinion of a patient and not of Opencare.

Reviewed on

December 12th, 2019

• Verified patient

Excellent service..and follow up

Was this review helpful?

0

found this review helpful

{{ reviews[93489].errors[0] }}

This review is the subjective opinion of a patient and not of Opencare.

Reviewed on

December 9th, 2019

• Verified patient

A great experience - friendly and knowledgeable staff. Comfortable space and great cleaning job, highly recommend.

Was this review helpful?

0

found this review helpful

{{ reviews[93035].errors[0] }}

This review is the subjective opinion of a patient and not of Opencare.

Reviewed on

December 5th, 2019

• Verified patient

Dr. Amaro did a good job of taking care of my teeth.

Was this review helpful?

0

found this review helpful

{{ reviews[92674].errors[0] }}

This review is the subjective opinion of a patient and not of Opencare.

Reviewed on

December 3rd, 2019

• Verified patient

Very friendly and comfortable from start to finish!

Was this review helpful?

0

found this review helpful

{{ reviews[92435].errors[0] }}

This review is the subjective opinion of a patient and not of Opencare.

Reviewed on

November 20th, 2019

• Verified patient

Awesome office with awesome stuff. Enough said 👍🏼

Was this review helpful?

0

found this review helpful

{{ reviews[90958].errors[0] }}

This review is the subjective opinion of a patient and not of Opencare.

Reviewed on

November 19th, 2019

• Verified patient

Had my teeth checkup. Everybody was so helpful and clarified all my doubts.

Was this review helpful?

0

found this review helpful

{{ reviews[90822].errors[0] }}

This review is the subjective opinion of a patient and not of Opencare.

Reviewed on

November 13th, 2019

• Verified patient

Had a great experience. Everyone was polite and the appointment went smooth and on schedule. Got several personalized tips and I'll definitely be going back.

Was this review helpful?

0

found this review helpful

{{ reviews[89872].errors[0] }}

This review is the subjective opinion of a patient and not of Opencare.

Reviewed on

November 13th, 2019

• Verified patient

Booking experience was okay. Seems like this office is busy so I was able to get an appointment only 2 months from now.

Was this review helpful?

0

found this review helpful

{{ reviews[89713].errors[0] }}

This review is the subjective opinion of a patient and not of Opencare.

Reviewed on

November 10th, 2019

• Verified patient

Nice clinic. Dr Amaro was very thorough.

Was this review helpful?

0

found this review helpful

{{ reviews[89209].errors[0] }}

This review is the subjective opinion of a patient and not of Opencare.

Reviewed on

September 24th, 2019

• Verified patient

Dr Amaro was very friendly and welcoming. Her staff were excellent as well. They were understanding that I was running late due to delays on public transit. Would definitely recommend this dental office to anyone!

Was this review helpful?

0

found this review helpful

{{ reviews[83383].errors[0] }}

This review is the subjective opinion of a patient and not of Opencare.

Reviewed on

July 18th, 2019

• Verified patient

Great place and really close to our home, just perfect.

Was this review helpful?

0

found this review helpful

{{ reviews[78562].errors[0] }}

This review is the subjective opinion of a patient and not of Opencare.

Reviewed on

January 21st, 2019

• Verified patient

She was a great experience!

Was this review helpful?

0

found this review helpful

{{ reviews[67484].errors[0] }}

This review is the subjective opinion of a patient and not of Opencare.

Reviewed on

December 12th, 2018

• Verified patient

This was my first visit to a dentist ever. It was for a regular check up. Dr took time to check thoroughly. My experience was pretty good with this dentist.

Was this review helpful?

0

found this review helpful

{{ reviews[66086].errors[0] }}

This review is the subjective opinion of a patient and not of Opencare.

Reviewed on

November 10th, 2018

• Verified patient

Great experience from Dr. Samantha and her staff. I would highly recommend this clinic to my friends.

Was this review helpful?

0

found this review helpful

{{ reviews[64637].errors[0] }}

This review is the subjective opinion of a patient and not of Opencare.

Reviewed on

October 22nd, 2018

• Verified patient

Will be seeing the doctor on Nov 8th

Was this review helpful?

0

found this review helpful

{{ reviews[63789].errors[0] }}

This review is the subjective opinion of a patient and not of Opencare.

Reviewed on

October 17th, 2018

• Verified patient

I actually had the appointment with Dr. Patel. She was just great. Super friendly staff! Very professional and great explanation of everything.

Was this review helpful?

0

found this review helpful

{{ reviews[63557].errors[0] }}

This review is the subjective opinion of a patient and not of Opencare.

Reviewed on

October 10th, 2018

• Verified patient

Very nice very helpful sweet caring and beautiful... this dentist will take care of you with a smile and no foul play. And every dentist that works there is very nice cool and patient love going and had some laughs great place 👍...

Was this review helpful?

0

found this review helpful

{{ reviews[63282].errors[0] }}

This review is the subjective opinion of a patient and not of Opencare.

Reviewed on

September 18th, 2018

• Verified patient

The whole team was very professional and provided all the information I could have wanted, this was a great experience!

Was this review helpful?

0

found this review helpful

{{ reviews[62318].errors[0] }}

This review is the subjective opinion of a patient and not of Opencare.

Great

Reviewed on

May 4th, 2018

• Verified patient

Very attentive and understanding

Was this review helpful?

0

found this review helpful

{{ reviews[57576].errors[0] }}

This review is the subjective opinion of a patient and not of Opencare.

Really professional and friendly.

Reviewed on

May 3rd, 2018

• Verified patient

Every person in the practice was extremely professional and very friendly making the entire experience smooth. Both the hygienist and the doctor did a great job.

Was this review helpful?

0

found this review helpful

{{ reviews[57568].errors[0] }}

This review is the subjective opinion of a patient and not of Opencare.

Would happily recommend this clinic to everyone

Reviewed on

May 2nd, 2018

• Verified patient

Very thorough, patient, and understanding. The facility is modern, quite the opposite of what I'm used to. I was presented with a complete dental plan that was very thorough and appreciated. Found all staff are knowledgeable and helpful. Dr. Samantha Amaro was happy to answer all of my questions. They got in contact with my insurance company. I did not have to send any documentation. Overall I am very satisfied.

Was this review helpful?

0

found this review helpful

{{ reviews[57549].errors[0] }}

This review is the subjective opinion of a patient and not of Opencare.

Pleasant.

Reviewed on

April 19th, 2018

• Verified patient

Going to the dentist always make me nervous as I hate opening my mouth for more than an hour with some stranger poking my gums with pointy stuff and all. Although the hygienist was a little bit rough on my gums and quite a painful experience, that at first I regretted going to this clinic and thought of not coming back. However, Dr. Trotti removed all my worries away as she explained every detail of what's going on with my teeth and my son's teeth. The thing I like is that she has provided a treatment plan.

Was this review helpful?

0

found this review helpful

{{ reviews[57290].errors[0] }}

This review is the subjective opinion of a patient and not of Opencare.

Fantastic!

Reviewed on

April 10th, 2018

• Verified patient

She was very personal.

Was this review helpful?

0

found this review helpful

{{ reviews[57049].errors[0] }}

This review is the subjective opinion of a patient and not of Opencare.

Professional, pleasant and welcoming experience

Reviewed on

March 23rd, 2018

• Verified patient

Everything about my first visit was great; reminder about my visit, pleasant team, comfortable chair and Netflix, very knowledgeable and patient-focussed professionals.

Was this review helpful?

0

found this review helpful

{{ reviews[56693].errors[0] }}

This review is the subjective opinion of a patient and not of Opencare.

Fantastic! Very attuned to my needs and explain everything in detail.

Reviewed on

March 23rd, 2018

• Verified patient

All staff were very supportive with my fears of the dentist and needles. I'm very happy with my choice to come to this dental office.

Was this review helpful?

0

found this review helpful

{{ reviews[56689].errors[0] }}

This review is the subjective opinion of a patient and not of Opencare.

Awesome

Reviewed on

March 11th, 2018

• Verified patient

Weel explain

Was this review helpful?

0

found this review helpful

{{ reviews[56428].errors[0] }}

This review is the subjective opinion of a patient and not of Opencare.

Fantastic

Reviewed on

March 1st, 2018

• Verified patient

everyone was very thorough and supportive, walked me through everything step by step and checked in with me to see if I was doing okay.

Was this review helpful?

0

found this review helpful

{{ reviews[56278].errors[0] }}

This review is the subjective opinion of a patient and not of Opencare.

Very pleasant

Reviewed on

February 21st, 2018

• Verified patient

Good experience. Nice people very professional environment. I would recommend if you are looking for a new dentist office.

Was this review helpful?

0

found this review helpful

{{ reviews[56177].errors[0] }}

This review is the subjective opinion of a patient and not of Opencare.

Thank you Dr.Amaro and team, you are the best.

Reviewed on

February 16th, 2018

• Verified patient

Amazing experience.Dr.Amaro and her staff were so welcoming, professional and caring team.I'm so glad Open Care referred me to go to her clinic.She'll defrinitely be my family dentist from now on :D

Was this review helpful?

0

found this review helpful

{{ reviews[56101].errors[0] }}

This review is the subjective opinion of a patient and not of Opencare.

Wonderful

Reviewed on

January 31st, 2018

• Verified patient

One of the best dental experiences I have had. Everyone was very friendly. Office was very modern..

Was this review helpful?

0

found this review helpful

{{ reviews[55837].errors[0] }}

This review is the subjective opinion of a patient and not of Opencare.

Great!

Reviewed on

January 26th, 2018

• Verified patient

helpful staff, friendly and thorough. Everything was explained well and they gave a good treatment plan.

Was this review helpful?

0

found this review helpful

{{ reviews[55480].errors[0] }}

This review is the subjective opinion of a patient and not of Opencare.

Felt home

Reviewed on

January 17th, 2018

• Verified patient

Made me feel at home very organized Took time and got the job done with care Im in the search for a dentist and now i found it

Was this review helpful?

0

found this review helpful

{{ reviews[54731].errors[0] }}

This review is the subjective opinion of a patient and not of Opencare.

VERY Loving staff

Reviewed on

January 9th, 2018

• Verified patient

They went above and beyond my scheduled appointment. I had a cleaning and is scheduled this week again for a filling. My best dentist appointment all my life to be honest.

Was this review helpful?

0

found this review helpful

{{ reviews[54082].errors[0] }}

This review is the subjective opinion of a patient and not of Opencare.

Not as horrible as i anticipated

Reviewed on

December 14th, 2017

• Verified patient

Very nice and soothing staff. From beginning to end everyone was very accommodating. Thank you very much

Was this review helpful?

0

found this review helpful

{{ reviews[52385].errors[0] }}

This review is the subjective opinion of a patient and not of Opencare.

Excellent!

Reviewed on

November 16th, 2017

• Verified patient

Very nice atmosphere and friendly staff. Appointment was pleasant. I would definitely recommend. Thanks!

Was this review helpful?

0

found this review helpful

{{ reviews[49950].errors[0] }}

This review is the subjective opinion of a patient and not of Opencare.

Outstanding service and attention

Reviewed on

November 16th, 2017

• Verified patient

Appointment was very good. Comfortable and relaxing setting. Very clean and well kept location. All staff was cordial and understanding.

Was this review helpful?

0

found this review helpful

{{ reviews[49915].errors[0] }}

This review is the subjective opinion of a patient and not of Opencare.

Awesome!

Reviewed on

October 14th, 2017

• Verified patient

I was accommodated pleasantly even when I arrived earlier than my appointment. Dr. Amaro, Gloria and Judy were very nice and helpful. And they were very gentle with the services they've done.

Was this review helpful?

0

found this review helpful

{{ reviews[47335].errors[0] }}

This review is the subjective opinion of a patient and not of Opencare.

The best dental experience of my life!

Reviewed on

October 3rd, 2017

• Verified patient

Dr Amaro and her team were very thorough. They noticed on my chart that I was nervous about dental visits. They did everything to help me relax and feel good about the experience. Every aspect of my visit was exceptional from the examination to paying the bil.

Was this review helpful?

0

found this review helpful

{{ reviews[46624].errors[0] }}

This review is the subjective opinion of a patient and not of Opencare.

My son and I will both be coming back

Reviewed on

September 22nd, 2017

• Verified patient

The staff were friendly, welcoming, and informative. My cleaning was and check up was thorough and professionally done. It's a nice touch to have the television over the patient seat as well.

Was this review helpful?

0

found this review helpful

{{ reviews[45877].errors[0] }}

This review is the subjective opinion of a patient and not of Opencare.

Very professional

Reviewed on

July 29th, 2017

• Verified patient

The staff are equipped with professiobal skills necessary towards meeting client needs. Excellent service!

Was this review helpful?

0

found this review helpful

{{ reviews[42308].errors[0] }}

This review is the subjective opinion of a patient and not of Opencare.

Excellent service, no complaints at all

Reviewed on

June 9th, 2017

• Verified patient

Very accomodating staff; dentists explained fully the treatment needed and were always checking how I was feeling. All the needed information regarding the condition of my teeth were explained to me

Was this review helpful?

0

found this review helpful

{{ reviews[39597].errors[0] }}

This review is the subjective opinion of a patient and not of Opencare.

thorough and pleasant

Reviewed on

June 8th, 2017

• Verified patient

The staff to a person was professional and pleasant. The hygienist was excellent. Dr. Amaro is a wonderful dentist.

Was this review helpful?

0

found this review helpful

{{ reviews[39586].errors[0] }}

This review is the subjective opinion of a patient and not of Opencare.

Wonderful. Great attention paid to customer service.

Reviewed on

June 7th, 2017

• Verified patient

Beautiful office and facilities. They are located on the corner of Eglinton and Warden, very convenient even if taking transit. They were quick to get me signed up and were willing to explain the process and educate me on my teeth/gums. 10/10 would recommend

Was this review helpful?

0

found this review helpful

{{ reviews[39466].errors[0] }}

This review is the subjective opinion of a patient and not of Opencare.

Amazing experiance.

Reviewed on

May 9th, 2017

• Verified patient

They took the time to explain everything to me in detail. Very gentle and talked through every detail with me. Also showed me different options and let me make a decision.

Was this review helpful?

0

found this review helpful

{{ reviews[37838].errors[0] }}

This review is the subjective opinion of a patient and not of Opencare.

Great Place!

Reviewed on

March 23rd, 2017

• Verified patient

Amazing staff, and great doctors! Loved the place. Friendly staff. Easy to find and no long waits. The service is great. I will definitely recommend this dentist and all the services they offer. I will come back!

Was this review helpful?

0

found this review helpful

{{ reviews[35017].errors[0] }}

This review is the subjective opinion of a patient and not of Opencare.

| | |
| --- | --- |
| Caring | |
| Helpful | |
| Knowledgeable | |

Caring and Excellent Service

Reviewed on

March 23rd, 2017

• Verified patient

The staff were all friendly and caring, from the front desk, to the Dr. herself. Incredibly professional and knowledgeable, and answered all my questions. The office was spacious and comfortable, with healthy snacks and refreshments available in the waiting room. The location of the office was also accessible and easy to find (right at Eglinton & Warden intersection) with lots of available parking.

Was this review helpful?

0

found this review helpful

{{ reviews[34975].errors[0] }}

This review is the subjective opinion of a patient and not of Opencare.

| | |
| --- | --- |
| Caring | |
| Helpful | |
| Knowledgeable | |

Amazing service

Reviewed on

March 17th, 2017

• Verified patient

Excellent service from everyone, my wife an I where very satisfied with the Dr and all the assistants. Highly recommend to everyone looking for a family dentist that will care for your health with sincerity

Was this review helpful?

0

found this review helpful

{{ reviews[34650].errors[0] }}

This review is the subjective opinion of a patient and not of Opencare.

| | |
| --- | --- |
| Caring | |
| Helpful | |
| Knowledgeable | |

Local and Professional

Reviewed on

February 27th, 2017

• Verified patient

The dental clinic was very local for me. The stagg were professional and inviting. I felt completely at ease jn thejr hands. Dr. Amaro was friendly and knowledgable I would definitely go back when I am in the area and make White Willow my regular dentist.

Was this review helpful?

0

found this review helpful

{{ reviews[33476].errors[0] }}

This review is the subjective opinion of a patient and not of Opencare.

| | |
| --- | --- |
| Caring | |
| Helpful | |
| Knowledgeable | |

Wonderful

Reviewed on

February 13th, 2017

• Verified patient

Very welcoming and just lovely. They were knowledgeable and quick. They have a lovely office that is easy to get to. All around a very wonderful experience. Might have even changed my mind on how I feel about going to the dentist!

Was this review helpful?

0

found this review helpful

{{ reviews[32788].errors[0] }}

This review is the subjective opinion of a patient and not of Opencare.

| | |
| --- | --- |
| Caring | |
| Helpful | |
| Knowledgeable | |