Dr. Sunny Gill
Dentist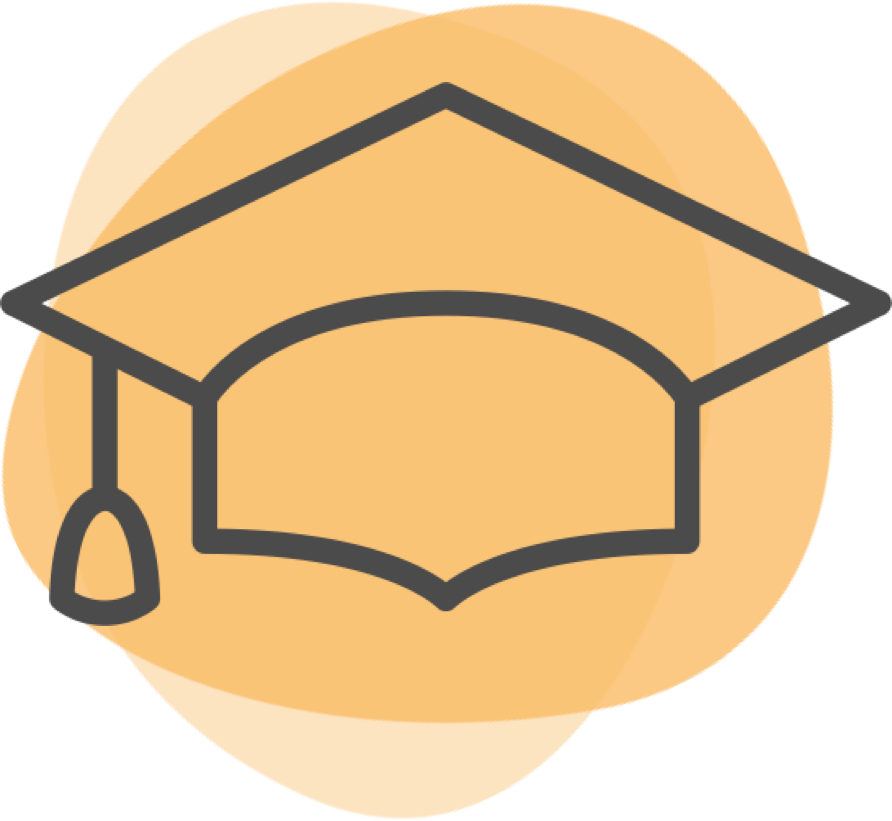 Years Experience:
12 years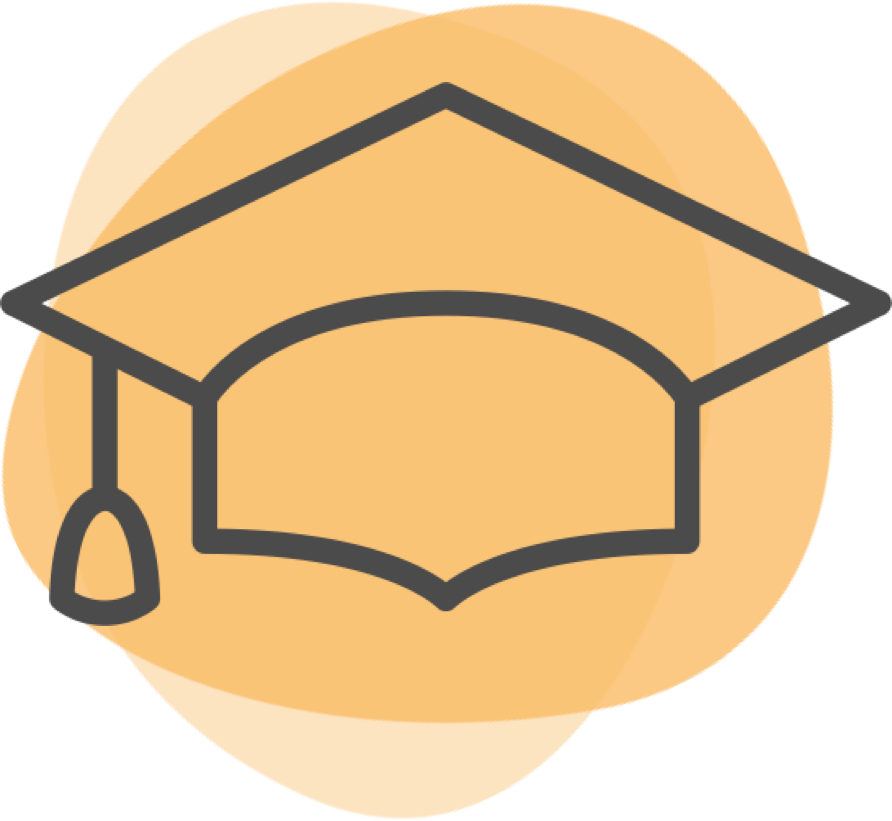 12 years experience
Services Offered
15 Services
Bonding Braces Bridges / Dentures Cleaning Crown / Cap Filling Gum Surgery Implants Nitrous Sedation Root Canal TMJ Tooth Extraction Veneers Whitening Wisdom Teeth Removal
Bonding , Braces , Bridges / Dentures , Cleaning , Crown / Cap , Filling , Gum Surgery , Implants , Nitrous Sedation , Root Canal , TMJ , Tooth Extraction , Veneers , Whitening , Wisdom Teeth Removal
About
Dr. Sunny Gill is a caring dentist that wants you to show off your smile with confidence. At City Dental on Yonge he aims to provide you with the next generation of dental care. He knows how important it is for you to be able to trust your dentist. That is why he believes in developing strong, trusting relationships with each person he meets. He will earn your trust with open, honest communication and a personalized treatment plan focused on the patient's needs. Dr. Gill has a wealth of clinical experiences, providing dental care in Michigan, Vancouver, and throughout the GTA. He is a member of the Ontario Dental Association, Canadian Dental Association, and the Academy of General Dentistry.
Why should patients choose you as their provider instead of others in the area?
At City Dental, it is my mission to provide a unique experience to all our patients. I am always focused on using the latest technology in our office and to making sure your appointments are quick and painless. I believe in providing comfort based amenities and 5 star service to all my patients. Furthermore, I find it very important to make sure that our patients are well informed about their dental and treatment options. That allows me to always provide treatment that makes sense to each patient's needs and circumstances. In that sense we are not like your old dental office. Give us a call to experience the difference we make at City Dental on Yonge.
What are the top 3 treatments that you focus on?
I am skilled in all areas of dentistry, but primarily focus on Cosmetics, Invisalign, Oral Surgery and Teeth Whitening in my practice. I believe very strongly in continuing my education and completing advanced training programs in Orthodontics, Periodontics, Endodontics and Cosmetic Dentistry to make sure I can provide the highest quality of dentistry to all my patients.
What are you proud of in your practice?
What I am most proud of in my practice are my patients. I am very fortunate to have such great patients that continue to honour us with amazing feedback in our office and online. We are grateful to know that our patients love their experience at the clinic.
Which cases do you enjoy treating? Why?
I truly enjoy treating all my patients. However, one of the most rewarding moments for a dentist is to see a patient leave the office with a beautiful smile on their face while only a short time ago they were experiencing discomfort, pain or embarrassment to smile.
Services Offered
15 Services
Bonding Braces Bridges / Dentures Cleaning Crown / Cap Filling Gum Surgery Implants Nitrous Sedation Root Canal TMJ Tooth Extraction Veneers Whitening Wisdom Teeth Removal
Bonding , Braces , Bridges / Dentures , Cleaning , Crown / Cap , Filling , Gum Surgery , Implants , Nitrous Sedation , Root Canal , TMJ , Tooth Extraction , Veneers , Whitening , Wisdom Teeth Removal
Most Helpful Reviews

(804)

Based on 804 reviews across 2 sources
Reviewed on

October 6th, 2021

• Verified patient

Love the service.

Was this review helpful?

0

found this review helpful

{{ reviews[111844].errors[0] }}

This review is the subjective opinion of a patient and not of Opencare.

Reviewed on

October 5th, 2021

• Verified patient

Great dentist. Made me feel very comfortable during my first visit post pandemic.

Was this review helpful?

0

found this review helpful

{{ reviews[111760].errors[0] }}

This review is the subjective opinion of a patient and not of Opencare.

Reviewed on

September 20th, 2021

• Verified patient

Amazing experience - Saw Dr. Jessica.

Was this review helpful?

0

found this review helpful

{{ reviews[111437].errors[0] }}

This review is the subjective opinion of a patient and not of Opencare.

Reviewed on

September 8th, 2021

• Verified patient

The appointment was very easy to setup, staff was quite friendly, the doctor explained everything he was seeing on the X-rays and the cleaning went very smoothly

Was this review helpful?

0

found this review helpful

{{ reviews[111186].errors[0] }}

This review is the subjective opinion of a patient and not of Opencare.

Reviewed on

August 17th, 2021

• Verified patient

Very friendly and very knowledgeable on his field. Very pleasant to talk too.

Was this review helpful?

0

found this review helpful

{{ reviews[110864].errors[0] }}

This review is the subjective opinion of a patient and not of Opencare.

Reviewed on

August 16th, 2021

• Verified patient

I did not see Dr. Sunny but Dr. Jessica was wonderful. Every member if staff was very friendly and welcoming. As it had been a few years since my last visit I was nervous but no one made me feel bad or ashamed and I was given great pointers. The exam was explained in detail and I feel like I have a better understanding of my oral health than ever before. I will be back!

Was this review helpful?

0

found this review helpful

{{ reviews[110827].errors[0] }}

This review is the subjective opinion of a patient and not of Opencare.

Reviewed on

August 6th, 2021

• Verified patient

Explained everything ! Good service !

Was this review helpful?

0

found this review helpful

{{ reviews[110429].errors[0] }}

This review is the subjective opinion of a patient and not of Opencare.

Reviewed on

August 5th, 2021

• Verified patient

All good

Was this review helpful?

0

found this review helpful

{{ reviews[110420].errors[0] }}

This review is the subjective opinion of a patient and not of Opencare.

Reviewed on

July 15th, 2021

• Verified patient

Quick service

Was this review helpful?

0

found this review helpful

{{ reviews[110061].errors[0] }}

This review is the subjective opinion of a patient and not of Opencare.

Reviewed on

July 14th, 2021

• Verified patient

The doctor was very thorough and did a detailed presentation of my xrays/explanation of whats going on in my mouth. Highly recommended!

Was this review helpful?

0

found this review helpful

{{ reviews[110024].errors[0] }}

This review is the subjective opinion of a patient and not of Opencare.

Reviewed on

July 12th, 2021

• Verified patient

I didn't get to meet Dr. Sunny, but the people working in the clinic is great, the experience was good

Was this review helpful?

0

found this review helpful

{{ reviews[109964].errors[0] }}

This review is the subjective opinion of a patient and not of Opencare.

Reviewed on

July 8th, 2021

• Verified patient

I recently moved and hadn't been to the dentist in almost two years due to the pandemic, so I was obviously nervous. All the staff at City Dental on Yonge was extremely friendly and professional. As far as I could tell all Covid protocols were being follow and I didn't nervous at all. I had a basic checkup and cleaning and was impressed with how thorough the cleaning and scaling was. I liked that digital photos were taken and actually shown to me of one specific issue I was having in my mouth. It was great.

Was this review helpful?

0

found this review helpful

{{ reviews[109906].errors[0] }}

This review is the subjective opinion of a patient and not of Opencare.

Reviewed on

July 8th, 2021

• Verified patient

Friendly staff, great experience!

Was this review helpful?

0

found this review helpful

{{ reviews[109904].errors[0] }}

This review is the subjective opinion of a patient and not of Opencare.

Reviewed on

July 2nd, 2021

• Verified patient

Great service. Fast, efficient and easy!

Was this review helpful?

0

found this review helpful

{{ reviews[109819].errors[0] }}

This review is the subjective opinion of a patient and not of Opencare.

Reviewed on

May 27th, 2021

• Verified patient

Did not see Dr Sunny, saw Dr Ben. Really great guy, thorough in his explanations. Staff was friendly and everything was clean. Everyone explained things very well.

Was this review helpful?

0

found this review helpful

{{ reviews[109115].errors[0] }}

This review is the subjective opinion of a patient and not of Opencare.

Reviewed on

April 21st, 2021

• Verified patient

Friendly Staff and and very efficient without feeling rushed. Great experience!

Was this review helpful?

0

found this review helpful

{{ reviews[108668].errors[0] }}

This review is the subjective opinion of a patient and not of Opencare.

Reviewed on

April 15th, 2021

• Verified patient

Very friendly staff, clean office, upscale equipment, entertainment available during the visit. The cleaning and assessment were great, too! I recommend this practice and all of the staff! PPE protocol was thorough which made me feel safe.

Was this review helpful?

0

found this review helpful

{{ reviews[108622].errors[0] }}

This review is the subjective opinion of a patient and not of Opencare.

Reviewed on

April 14th, 2021

• Verified patient

Very friendly reception and dentist!

Was this review helpful?

0

found this review helpful

{{ reviews[108595].errors[0] }}

This review is the subjective opinion of a patient and not of Opencare.

Reviewed on

March 27th, 2021

• Verified patient

Best dental experience I've ever had. The entire team is so great and took the best care of me. First time I am looking forward to returning to the dentist.

Was this review helpful?

0

found this review helpful

{{ reviews[108388].errors[0] }}

This review is the subjective opinion of a patient and not of Opencare.

Reviewed on

March 19th, 2021

• Verified patient

made me feel very comfortable

Was this review helpful?

0

found this review helpful

{{ reviews[108274].errors[0] }}

This review is the subjective opinion of a patient and not of Opencare.

Reviewed on

March 19th, 2021

• Verified patient

I had an appointment with Dr. Fatema and she was amazing! Really attentive and explained everything thoroughly. The whole experience made a dreaded dentist appointment very easy.

Was this review helpful?

0

found this review helpful

{{ reviews[108271].errors[0] }}

This review is the subjective opinion of a patient and not of Opencare.

Reviewed on

March 19th, 2021

• Verified patient

I had a really good experience with all the staff members, from Jane who did my X-ray, Dr Fatima who is going to do all the dental procedures and the really sweet staff member who did the cleaning for my teeth. I'm blanking out on her name but she was incredibly patient with my discomfort with scaling and did a great job. The TV on the ceiling did indeed help me be a little distracted from thinking about the scaling :-)

Was this review helpful?

0

found this review helpful

{{ reviews[108270].errors[0] }}

This review is the subjective opinion of a patient and not of Opencare.

Reviewed on

March 10th, 2021

• Verified patient

Excellent and careful cleaning from hygienist. Thorough check up from the dentist. The whole team made sure I was informed and comfortable at every step of the appointment. Highly recommend!

Was this review helpful?

0

found this review helpful

{{ reviews[108150].errors[0] }}

This review is the subjective opinion of a patient and not of Opencare.

Reviewed on

March 10th, 2021

• Verified patient

The hygienist was super nice, personable, and gentle with my cleaning. She made sure I was comfortable and gave lots of great tips on cleaning. Dr. Fatemeh was very detailed going over my exam. Overall great experience.

Was this review helpful?

0

found this review helpful

{{ reviews[108147].errors[0] }}

This review is the subjective opinion of a patient and not of Opencare.

Reviewed on

March 1st, 2021

• Verified patient

City Dental Kingwest was amazing. The admin person at the front, the dental assistant, the dentist -- everyone was great! The clinic was very clean.

Was this review helpful?

0

found this review helpful

{{ reviews[108076].errors[0] }}

This review is the subjective opinion of a patient and not of Opencare.

Reviewed on

February 19th, 2021

• Verified patient

The dentist and hygienist were both friendly and professional.

Was this review helpful?

0

found this review helpful

{{ reviews[108009].errors[0] }}

This review is the subjective opinion of a patient and not of Opencare.

Reviewed on

February 12th, 2021

• Verified patient

Super friendly, informative and safe visit.

Was this review helpful?

0

found this review helpful

{{ reviews[107967].errors[0] }}

This review is the subjective opinion of a patient and not of Opencare.

Reviewed on

February 8th, 2021

• Verified patient

Hi had such a great experience with my new dentist! Dr.Gill as well as all of the staff at City Dental King West are extremely pleasant and informative. Looking forward to my next visit

Was this review helpful?

0

found this review helpful

{{ reviews[107928].errors[0] }}

This review is the subjective opinion of a patient and not of Opencare.

Reviewed on

February 8th, 2021

• Verified patient

Very convenient registration, the practice accepted my insurance, and all the staff were very helpful. Both the dental hygienists and the dentists were very nice. Overall, a great experience!

Was this review helpful?

0

found this review helpful

{{ reviews[107916].errors[0] }}

This review is the subjective opinion of a patient and not of Opencare.

Reviewed on

February 6th, 2021

• Verified patient

SPXCLDEP

Was this review helpful?

0

found this review helpful

{{ reviews[107911].errors[0] }}

This review is the subjective opinion of a patient and not of Opencare.

Reviewed on

February 1st, 2021

• Verified patient

Neat place, comfortable process and knowledgeable team.

Was this review helpful?

0

found this review helpful

{{ reviews[107849].errors[0] }}

This review is the subjective opinion of a patient and not of Opencare.

Reviewed on

January 29th, 2021

• Verified patient

the clinic: it's very clean and orderly. If you arrive on time, you will be serviced on time. they take COVID precautions by screening you the day before and upon arrival. the reception: very nice people at the reception! they made me feel very welcome as a new patient. the dentist: Dr. Minardi is absolutely lovely! she explains everything thoroughly and is very caring for her patients. You don't feel pressured at all to do additional procedures.

Was this review helpful?

0

found this review helpful

{{ reviews[107825].errors[0] }}

This review is the subjective opinion of a patient and not of Opencare.

Reviewed on

January 20th, 2021

• Verified patient

Very attentive and friendly staff. They took the time to thoroughly explain my x-rays results and all of their methods and procedures, and made sure I was comfortable throughout. Would 100% recommend!

Was this review helpful?

0

found this review helpful

{{ reviews[107705].errors[0] }}

This review is the subjective opinion of a patient and not of Opencare.

Reviewed on

January 13th, 2021

• Verified patient

Was attentive and skilled. With a niece sense of humour. Plus watched the office n chilled so...

Was this review helpful?

0

found this review helpful

{{ reviews[107655].errors[0] }}

This review is the subjective opinion of a patient and not of Opencare.

Reviewed on

January 5th, 2021

• Verified patient

Really great experience. The staff were extremely friendly and professional. The practice was very clean and I could see there were clear systems in place for covid safety.

Was this review helpful?

0

found this review helpful

{{ reviews[107595].errors[0] }}

This review is the subjective opinion of a patient and not of Opencare.

Reviewed on

December 10th, 2020

• Verified patient

Great services and very helpful staff.

Was this review helpful?

0

found this review helpful

{{ reviews[107394].errors[0] }}

This review is the subjective opinion of a patient and not of Opencare.

Reviewed on

November 30th, 2020

• Verified patient

The hygenist and dentist that worked with me were very pleasant and extremely thorough. They showed me a PowerPoint about my teeth and executed an action plan to help me with some issues! I highly recommend this practice to anyone looking for a pleasant dentist experience. Especially if you're uncomfortable going to the dentist.

Was this review helpful?

0

found this review helpful

{{ reviews[107288].errors[0] }}

This review is the subjective opinion of a patient and not of Opencare.

Reviewed on

November 25th, 2020

• Verified patient

Great experience. Love the TV to watch Friends on.

Was this review helpful?

0

found this review helpful

{{ reviews[107252].errors[0] }}

This review is the subjective opinion of a patient and not of Opencare.

Reviewed on

November 25th, 2020

• Verified patient

Nice doctor, Knowledgeable person, very punctual and professional staff

Was this review helpful?

0

found this review helpful

{{ reviews[107246].errors[0] }}

This review is the subjective opinion of a patient and not of Opencare.

Reviewed on

November 19th, 2020

• Verified patient

They were really friendly and super helpful. I have been looking for a new dentist and right away they made me feel incredibly comfortable.

Was this review helpful?

0

found this review helpful

{{ reviews[107182].errors[0] }}

This review is the subjective opinion of a patient and not of Opencare.

Reviewed on

November 13th, 2020

• Verified patient

Experience has been good so far. The team is very detailed and answers questions very well.

Was this review helpful?

0

found this review helpful

{{ reviews[107111].errors[0] }}

This review is the subjective opinion of a patient and not of Opencare.

Reviewed on

November 12th, 2020

• Verified patient

I have had a great experience with Dr.Gill and would recommend him.

Was this review helpful?

0

found this review helpful

{{ reviews[107096].errors[0] }}

This review is the subjective opinion of a patient and not of Opencare.

Reviewed on

November 3rd, 2020

• Verified patient

Really kind, helped the nerves. Learned a lot!

Was this review helpful?

0

found this review helpful

{{ reviews[106950].errors[0] }}

This review is the subjective opinion of a patient and not of Opencare.

Reviewed on

October 27th, 2020

• Verified patient

The whole staff at City Dental are delightful! I had a wonderful experience and will definitely be going back.

Was this review helpful?

0

found this review helpful

{{ reviews[106859].errors[0] }}

This review is the subjective opinion of a patient and not of Opencare.

Reviewed on

October 27th, 2020

• Verified patient

Dr. Edelstein was friendly and professional. Recommend him and his staff to anyone looking for a new dentist.

Was this review helpful?

0

found this review helpful

{{ reviews[106858].errors[0] }}

This review is the subjective opinion of a patient and not of Opencare.

Reviewed on

October 23rd, 2020

• Verified patient

City Dental King West blew my traditional dental experience out of the water. The office was clean, welcoming and felt safe given the current pandemic. My new patient exam was far beyond my expectations.

Was this review helpful?

0

found this review helpful

{{ reviews[106804].errors[0] }}

This review is the subjective opinion of a patient and not of Opencare.

Reviewed on

October 21st, 2020

• Verified patient

Clean facility with friendly and knowledgable staff!

Was this review helpful?

0

found this review helpful

{{ reviews[106715].errors[0] }}

This review is the subjective opinion of a patient and not of Opencare.

Reviewed on

October 17th, 2020

• Verified patient

Super nice staff

Was this review helpful?

0

found this review helpful

{{ reviews[106671].errors[0] }}

This review is the subjective opinion of a patient and not of Opencare.

Reviewed on

October 17th, 2020

• Verified patient

I loved the service provided by City Dental Bloor West! Everyone, from the receptionist to the dentists and dental hygienists are very nice and professional.

Was this review helpful?

0

found this review helpful

{{ reviews[106666].errors[0] }}

This review is the subjective opinion of a patient and not of Opencare.

Reviewed on

October 16th, 2020

• Verified patient

The dentist, assistant and hygienist were all very kind and helpful. Also, very gentle! I especially like how they went over my questionnaire with me, we talked about past experiences and anxieties. They made the whole process super smooth. Also, the hygienist did a wonderful job!

Was this review helpful?

0

found this review helpful

{{ reviews[106660].errors[0] }}

This review is the subjective opinion of a patient and not of Opencare.

Reviewed on

October 15th, 2020

• Verified patient

Amazing experience. I was nervous about seeing a dentist and the team couldn't have been friendlier. I feel like I'm in good hands!

Was this review helpful?

0

found this review helpful

{{ reviews[106644].errors[0] }}

This review is the subjective opinion of a patient and not of Opencare.

Reviewed on

October 9th, 2020

• Verified patient

Excellent appointment. Fast, respectful staff. The office was playing in the background which was a nice touch :) I would definitely recommend this clinic.

Was this review helpful?

0

found this review helpful

{{ reviews[106569].errors[0] }}

This review is the subjective opinion of a patient and not of Opencare.

Reviewed on

October 6th, 2020

• Verified patient

Really great! Super nice and friendly staff. Very professional and dealt with my dental issues quickly.

Was this review helpful?

0

found this review helpful

{{ reviews[106518].errors[0] }}

This review is the subjective opinion of a patient and not of Opencare.

Reviewed on

October 4th, 2020

• Verified patient

great service and friendly staff

Was this review helpful?

0

found this review helpful

{{ reviews[106506].errors[0] }}

This review is the subjective opinion of a patient and not of Opencare.

Reviewed on

September 29th, 2020

• Verified patient

Lovely office and staff great work.

Was this review helpful?

0

found this review helpful

{{ reviews[106420].errors[0] }}

This review is the subjective opinion of a patient and not of Opencare.

Reviewed on

September 25th, 2020

• Verified patient

Dr. Fatima explained my teeth situation and treatment plan in a detailed and professional matter. This is by far the most reassuring visit to the dentist I have ever been to in the past few years. I was previously seeing a couple of different dentist in the city and none of them were able to adresse my concerns as well as the doctor I had seen today.

Was this review helpful?

0

found this review helpful

{{ reviews[106386].errors[0] }}

This review is the subjective opinion of a patient and not of Opencare.

Reviewed on

September 22nd, 2020

• Verified patient

Good explanations of everything that I needed, took good care. Made the insurance process very easy. Unfortunately, was some amount of time delayed to see the dentist (maybe 15 minutes or more?), hence the 4 stars instead of 5.

Was this review helpful?

0

found this review helpful

{{ reviews[106324].errors[0] }}

This review is the subjective opinion of a patient and not of Opencare.

Reviewed on

September 21st, 2020

• Verified patient

I was paired with another dentist at this location and she was great! She was very attentive and knowledgable. I have found my dentist!

Was this review helpful?

0

found this review helpful

{{ reviews[106305].errors[0] }}

This review is the subjective opinion of a patient and not of Opencare.

Reviewed on

September 18th, 2020

• Verified patient

Great team and experience at City Dental King West! Very personable and knowledgeable.

Was this review helpful?

0

found this review helpful

{{ reviews[106277].errors[0] }}

This review is the subjective opinion of a patient and not of Opencare.

Reviewed on

September 10th, 2020

• Verified patient

Wonderful experience. Great staff.

Was this review helpful?

0

found this review helpful

{{ reviews[106172].errors[0] }}

This review is the subjective opinion of a patient and not of Opencare.

Reviewed on

September 3rd, 2020

• Verified patient

I had a very pleasant experience at City Dental King West. Everyone I encountered were very friendly. The dental hygienists and dentist are knowledgeable, and I left learning a thing or two about the conditions of my teeth. I would highly recommend City Dental! (Note: Dr. Sunny Gill was not the dentist attending to me)

Was this review helpful?

0

found this review helpful

{{ reviews[106093].errors[0] }}

This review is the subjective opinion of a patient and not of Opencare.

Reviewed on

September 2nd, 2020

• Verified patient

Great experience overall. All the staff were super friendly and welcoming. Office was clean and well organized. I really appreciated how accommodating they were with finding an appointment that worked with me schedule.

Was this review helpful?

0

found this review helpful

{{ reviews[106071].errors[0] }}

This review is the subjective opinion of a patient and not of Opencare.

Reviewed on

August 26th, 2020

• Verified patient

I didn't see Dr Sunny Gill, but the person I did see was lovely. Very friendly, patient and explained everything to me in a really clear and simple way. Everyone was really friendly and welcoming overall. The one thing I think they should be making their patients aware of, is that because of COVID precautions they have to do all the scaling/cleaning manually by hand, rather than with the electric tools they usually have. I only found this out as I was sitting in the chair. As a result it takes much, much longer and their charge is based on 15 mins windows.. therefore works out quite pricey. If you only have a certain amount/$ cap on your insurance, this is something you should be mindful of. Otherwise, thought they were great and will be continuing my dental work with them.

Was this review helpful?

0

found this review helpful

{{ reviews[106008].errors[0] }}

This review is the subjective opinion of a patient and not of Opencare.

Reviewed on

August 24th, 2020

• Verified patient

The entire office was clean and I felt very safe being there in these COVID times! All of the staff was super friendly. I had the pleasure of seeing Dr. Fatemeh and she was wonderful! She was very friendly, knowledgeable and thoroughly took me through everything she found during her exam. I would absolutely recommend City Dental.

Was this review helpful?

0

found this review helpful

{{ reviews[105968].errors[0] }}

This review is the subjective opinion of a patient and not of Opencare.

Reviewed on

August 22nd, 2020

• Verified patient

My best experience at a dentist. I really appreciated how much time they took to give me a thorough appointment and answer all of my questions. I'm really glad to have chosen this dental office and will continue to book appointments here in the future.

Was this review helpful?

0

found this review helpful

{{ reviews[105960].errors[0] }}

This review is the subjective opinion of a patient and not of Opencare.

Reviewed on

August 20th, 2020

• Verified patient

Sara cleaned my teeth. She was informative about what she was doing and whether there were any problems that she may have suspected. Ben excelled in being able to explain everything in layman terms as well as show me photos and x-rays of my teeth in order to better understand what was going on.

Was this review helpful?

0

found this review helpful

{{ reviews[105937].errors[0] }}

This review is the subjective opinion of a patient and not of Opencare.

Reviewed on

August 19th, 2020

• Verified patient

Efficient and on time. Didn't try to upsell any services. Got to watch netflix while being cleaned. Thanks guys

Was this review helpful?

0

found this review helpful

{{ reviews[105924].errors[0] }}

This review is the subjective opinion of a patient and not of Opencare.

Reviewed on

August 14th, 2020

• Verified patient

A very clean and organized clinic. Clear and responsive staff. All my questions were answered and I got clear understanding of what treatment I had to go through and why it was important

Was this review helpful?

0

found this review helpful

{{ reviews[105868].errors[0] }}

This review is the subjective opinion of a patient and not of Opencare.

Reviewed on

August 10th, 2020

• Verified patient

City dental was a great experience for me. It has always been a little scary for me to visit a dentist but the staff at city dental are very nice and very helpful. They stayed over time just to help me with my teeth and did a very good job. Definitely would recommend the place.

Was this review helpful?

0

found this review helpful

{{ reviews[105820].errors[0] }}

This review is the subjective opinion of a patient and not of Opencare.

Reviewed on

August 8th, 2020

• Verified patient

Very friendly and answered all my questions and concerns.

Was this review helpful?

0

found this review helpful

{{ reviews[105810].errors[0] }}

This review is the subjective opinion of a patient and not of Opencare.

Reviewed on

August 7th, 2020

• Verified patient

Very nice and educated professional staff

Was this review helpful?

0

found this review helpful

{{ reviews[105807].errors[0] }}

This review is the subjective opinion of a patient and not of Opencare.

Reviewed on

July 31st, 2020

• Verified patient

I saw Dr. Ben and had a great experience! He was super friendly and explained things to me about my teeth that no other dentist has ever taken the time to do which I really appreciated. Plus he had The Office playing which come on, who doesn't love The Office? Overall I felt very comfortable with the entire staff and already have my second appointment booked. Great experience!

Was this review helpful?

0

found this review helpful

{{ reviews[105732].errors[0] }}

This review is the subjective opinion of a patient and not of Opencare.

Reviewed on

July 23rd, 2020

• Verified patient

Incredibly clean, friendly service, and were able to book an immediate appointment to fill a cavity.

Was this review helpful?

0

found this review helpful

{{ reviews[105647].errors[0] }}

This review is the subjective opinion of a patient and not of Opencare.

Reviewed on

July 9th, 2020

• Verified patient

Great customer service and very quick and efficient

Was this review helpful?

0

found this review helpful

{{ reviews[105474].errors[0] }}

This review is the subjective opinion of a patient and not of Opencare.

Reviewed on

July 2nd, 2020

• Verified patient

I had an extremely positive experience. Dr. Gill was very professional. The office was extremely clean and they followed the COVID-19 health protocols exactly.

Was this review helpful?

0

found this review helpful

{{ reviews[105408].errors[0] }}

This review is the subjective opinion of a patient and not of Opencare.

Reviewed on

June 8th, 2020

• Verified patient

Overall a good experience! Staff were all very friendly and accommodating! I was nervous about going to the dentist for the first time in so many years but the dental hygienist and dentist talked me through everything and really helped me feel calm. One of the staff did make a comment about how I should've been going to a dentist more often, which I did not appreciate since I was not able to access dental care for years due to financial reasons. Otherwise, however, it was a pleasant experience and I will be returning for further dental work.

Was this review helpful?

0

found this review helpful

{{ reviews[105267].errors[0] }}

This review is the subjective opinion of a patient and not of Opencare.

Reviewed on

March 17th, 2020

• Verified patient

I had the most incredible satisfying experience I've ever had at any dentist ever at my dentist appointment with city dental king west through open care. I'm super grateful with how gentle, supportive and efficient they were with me. I'd recommend them anytime.

Was this review helpful?

0

found this review helpful

{{ reviews[104600].errors[0] }}

This review is the subjective opinion of a patient and not of Opencare.

Reviewed on

March 17th, 2020

• Verified patient

I really enjoyed getting to know Dina during my cleaning! Can't wait to come back!

Was this review helpful?

0

found this review helpful

{{ reviews[104580].errors[0] }}

This review is the subjective opinion of a patient and not of Opencare.

Reviewed on

March 13th, 2020

• Verified patient

My experience with Dr. Sunny Gill was awesome. He is an extremely friendly person, as well as all the staff. Any question I had, the staff took their time to ensure I had a full and complete answer / understanding.

Was this review helpful?

0

found this review helpful

{{ reviews[104161].errors[0] }}

This review is the subjective opinion of a patient and not of Opencare.

Reviewed on

March 12th, 2020

• Verified patient

The entire team was very friendly and the whole process was very thorough. I have found a new home for my teeth :)

Was this review helpful?

0

found this review helpful

{{ reviews[103715].errors[0] }}

This review is the subjective opinion of a patient and not of Opencare.

Reviewed on

March 11th, 2020

• Verified patient

Extremely nice and helpful! The dentist gave me valuable information about the state of my teeth and informed me about something my old dentist had never mentioned. Thanks for everything!

Was this review helpful?

0

found this review helpful

{{ reviews[103445].errors[0] }}

This review is the subjective opinion of a patient and not of Opencare.

Reviewed on

March 10th, 2020

• Verified patient

Great experience from start to finish. Love the space very clean and staff is extremely friendly and professional.

Was this review helpful?

0

found this review helpful

{{ reviews[103147].errors[0] }}

This review is the subjective opinion of a patient and not of Opencare.

Reviewed on

March 10th, 2020

• Verified patient

Nice place and kind staff!

Was this review helpful?

0

found this review helpful

{{ reviews[103137].errors[0] }}

This review is the subjective opinion of a patient and not of Opencare.

Reviewed on

March 10th, 2020

• Verified patient

I had a good experience they were very accommodating when I was late and clearly explained everything.

Was this review helpful?

0

found this review helpful

{{ reviews[103135].errors[0] }}

This review is the subjective opinion of a patient and not of Opencare.

Reviewed on

March 9th, 2020

• Verified patient

He has the required set of knowledge to focus on the main issues of a person related to dental. Provides very precise and detailed analysis.

Was this review helpful?

0

found this review helpful

{{ reviews[103092].errors[0] }}

This review is the subjective opinion of a patient and not of Opencare.

Reviewed on

March 9th, 2020

• Verified patient

Oh had cleaning and check up. Everything was great. I had great experience with every staff that I interacted with.

Was this review helpful?

0

found this review helpful

{{ reviews[103015].errors[0] }}

This review is the subjective opinion of a patient and not of Opencare.

Reviewed on

March 7th, 2020

• Verified patient

Very friendly staff. Clean environment and good location.

Was this review helpful?

0

found this review helpful

{{ reviews[102840].errors[0] }}

This review is the subjective opinion of a patient and not of Opencare.

Reviewed on

March 6th, 2020

• Verified patient

Extracted my wisdom tooth. Was pretty awesome.

Was this review helpful?

0

found this review helpful

{{ reviews[102639].errors[0] }}

This review is the subjective opinion of a patient and not of Opencare.

Reviewed on

March 6th, 2020

• Verified patient

Great experience and very friendly staff.

Was this review helpful?

0

found this review helpful

{{ reviews[102630].errors[0] }}

This review is the subjective opinion of a patient and not of Opencare.

Reviewed on

March 6th, 2020

• Verified patient

The dental hygienist and assistant were really great!

Was this review helpful?

0

found this review helpful

{{ reviews[102625].errors[0] }}

This review is the subjective opinion of a patient and not of Opencare.

Reviewed on

March 5th, 2020

• Verified patient

Was super attentive, accommodating and addressed all my questions and needs. Caught small details (like a very small chip in my tooth) that previous dentists had not.

Was this review helpful?

0

found this review helpful

{{ reviews[102577].errors[0] }}

This review is the subjective opinion of a patient and not of Opencare.

Reviewed on

March 5th, 2020

• Verified patient

Very friendly dentist

Was this review helpful?

0

found this review helpful

{{ reviews[102529].errors[0] }}

This review is the subjective opinion of a patient and not of Opencare.

Reviewed on

March 5th, 2020

• Verified patient

The practice was clean and the staff was friendly. The doctor and hygienist were straight to the point and efficient, delivered information clearly.

Was this review helpful?

0

found this review helpful

{{ reviews[102515].errors[0] }}

This review is the subjective opinion of a patient and not of Opencare.

Reviewed on

March 5th, 2020

• Verified patient

Great friendly service.

Was this review helpful?

0

found this review helpful

{{ reviews[102502].errors[0] }}

This review is the subjective opinion of a patient and not of Opencare.

Reviewed on

March 4th, 2020

• Verified patient

It was good, great cleaning. Fast service.

Was this review helpful?

0

found this review helpful

{{ reviews[102369].errors[0] }}

This review is the subjective opinion of a patient and not of Opencare.

Reviewed on

March 4th, 2020

• Verified patient

I had a great experience today. Dr. Ben was great. Nikki was a great hygenist, and your administrative staff were great.

Was this review helpful?

0

found this review helpful

{{ reviews[102365].errors[0] }}

This review is the subjective opinion of a patient and not of Opencare.

Reviewed on

March 4th, 2020

• Verified patient

The dentist addressed my needs and made me feel comfortable. He worked around my schedule. Highly recommend.

Was this review helpful?

0

found this review helpful

{{ reviews[102280].errors[0] }}

This review is the subjective opinion of a patient and not of Opencare.

Reviewed on

March 3rd, 2020

• Verified patient

I was skeptical at first but this dental clinic I was referred to made the visit a very pleasant one! My dentist was Dr. Zhao and my dental hygienist was Deena (I hope I'm spelling it right). They were both young yet knowledgeable. The clinic seemed to be run efficiently as wait times were very short between the various individuals I had to see on this first visit. 30-45 minutes of teeth cleaning can sometimes be awkward as it's usually a silent room. Deena was very nice and she was able to talk about things that I could still engage in even though I couldn't speak. Also there are TVs in the rooms (including one on the ceiling) that was streaming Friends from Netflix which is a bonus. I would recommend this clinic to anyone looking for a clean, hospitable and effortless experience.

Was this review helpful?

0

found this review helpful

{{ reviews[102180].errors[0] }}

This review is the subjective opinion of a patient and not of Opencare.

Reviewed on

March 2nd, 2020

• Verified patient

Very professional and friendly. Not feeling pressured or scared. Great experience!

Was this review helpful?

0

found this review helpful

{{ reviews[102071].errors[0] }}

This review is the subjective opinion of a patient and not of Opencare.

Reviewed on

March 2nd, 2020

• Verified patient

Awesome clinic!

Was this review helpful?

0

found this review helpful

{{ reviews[102045].errors[0] }}

This review is the subjective opinion of a patient and not of Opencare.

Reviewed on

March 2nd, 2020

• Verified patient

Leaps and bounds better than my last dentist. Highly recommend. Staff are really friendly, facilities are modern.

Was this review helpful?

0

found this review helpful

{{ reviews[101981].errors[0] }}

This review is the subjective opinion of a patient and not of Opencare.

Reviewed on

March 1st, 2020

• Verified patient

Everyone at city dental was great. They located a cavity and I'm going in again to have to treated. Thank you guys!

Was this review helpful?

0

found this review helpful

{{ reviews[101938].errors[0] }}

This review is the subjective opinion of a patient and not of Opencare.

Reviewed on

February 29th, 2020

• Verified patient

He was really nice and professional and did not make me feel bad about how long my last visit with a dentist was.

Was this review helpful?

0

found this review helpful

{{ reviews[101887].errors[0] }}

This review is the subjective opinion of a patient and not of Opencare.

Reviewed on

February 29th, 2020

• Verified patient

Nice office with a lovely, and knowledgeable receptionist. Had a bit of a bumpy appointment as it seems that they occasionally have temp dental hygienist who weren't well acquainted with the space. Overall, I really liked the dentist, her demeanour is very positive and non-judgemental. She went through all my xrays with me and everyone was totally understanding of me not having benefits and not being able to do everything all at one time. Also the temp hygienist who did my teeth cleaning was wonderful and I appreciate her spending the time to do a very thorough cleaning.

Was this review helpful?

0

found this review helpful

{{ reviews[101885].errors[0] }}

This review is the subjective opinion of a patient and not of Opencare.

Reviewed on

February 28th, 2020

• Verified patient

Took my 18-month old son here for his first check-up and Dr. Fatima was really friendly and great with kids!

Was this review helpful?

0

found this review helpful

{{ reviews[101789].errors[0] }}

This review is the subjective opinion of a patient and not of Opencare.

Reviewed on

February 27th, 2020

• Verified patient

described what was going on well, but took way too many xrays in my opinion.

Was this review helpful?

0

found this review helpful

{{ reviews[101684].errors[0] }}

This review is the subjective opinion of a patient and not of Opencare.

Reviewed on

February 27th, 2020

• Verified patient

Super helpful and filling explained everything that was happening.

Was this review helpful?

0

found this review helpful

{{ reviews[101679].errors[0] }}

This review is the subjective opinion of a patient and not of Opencare.

Reviewed on

February 26th, 2020

• Verified patient

Good place to checkup and high experienced doctor.

Was this review helpful?

0

found this review helpful

{{ reviews[101464].errors[0] }}

This review is the subjective opinion of a patient and not of Opencare.

Reviewed on

February 26th, 2020

• Verified patient

I went in for the dental cleaning, the clinic was clean and the service was very professional. They even had a TV on the ceiling to keep you occupied. The reason I'm giving four stars is that I was promised that I would receive my invoice through email when I paid but I had to call back to remind them. I have yet to receive the receipt so claiming the gift card through Opencare might be an issue.

Was this review helpful?

0

found this review helpful

{{ reviews[101406].errors[0] }}

This review is the subjective opinion of a patient and not of Opencare.

Reviewed on

February 26th, 2020

• Verified patient

Jessica the dentist was excellent and the hygienists were great as well

Was this review helpful?

0

found this review helpful

{{ reviews[101352].errors[0] }}

This review is the subjective opinion of a patient and not of Opencare.

Reviewed on

February 26th, 2020

• Verified patient

My appointment was actually with Dr. Rickinder Gill, she was amazing - very calm, personable and knowledgable. She had do delivery some pretty bad news but made the experience very manageable.

Was this review helpful?

0

found this review helpful

{{ reviews[101326].errors[0] }}

This review is the subjective opinion of a patient and not of Opencare.

Reviewed on

February 26th, 2020

• Verified patient

The Doctor and her assistants were professional and I am happy with my overall experience.

Was this review helpful?

0

found this review helpful

{{ reviews[101299].errors[0] }}

This review is the subjective opinion of a patient and not of Opencare.

Reviewed on

February 25th, 2020

• Verified patient

quick and easy. First and xray and the bay location, then an assessment at the King location. They shuttled me there via uber. Dr. Gill was extremely pleasant and understanding. Very nice experience

Was this review helpful?

0

found this review helpful

{{ reviews[101283].errors[0] }}

This review is the subjective opinion of a patient and not of Opencare.

Reviewed on

February 25th, 2020

• Verified patient

I haven't been to the dentist in years for financial reasons, and I was in desperate need of a cleaning and evaluation. The team were so kind and friendly and not judgmental in any way and I felt encouraged to ask questions. Very welcoming atmosphere and professional manner and great work! No pain! Definitely highly recommend this team, especially Dr. Bijlani.

Was this review helpful?

0

found this review helpful

{{ reviews[101275].errors[0] }}

This review is the subjective opinion of a patient and not of Opencare.

Reviewed on

February 25th, 2020

• Verified patient

Great

Was this review helpful?

0

found this review helpful

{{ reviews[101238].errors[0] }}

This review is the subjective opinion of a patient and not of Opencare.

Reviewed on

February 25th, 2020

• Verified patient

Great office everyone has a great manner with patients. Very down to earth but thorough and ver modern technologies and office. Dr Fatima and the staff were all wonderful

Was this review helpful?

0

found this review helpful

{{ reviews[101140].errors[0] }}

This review is the subjective opinion of a patient and not of Opencare.

Reviewed on

February 24th, 2020

• Verified patient

Dr. Gill has been able to address many of my dental concerns. Both he and City Dental have always been accommodating to my needs and provide great service. I'm definitely glad to have been able to find their clinic through OperCare.

Was this review helpful?

0

found this review helpful

{{ reviews[101018].errors[0] }}

This review is the subjective opinion of a patient and not of Opencare.

Reviewed on

February 23rd, 2020

• Verified patient

Clean and modern facility with friendly staff.

Was this review helpful?

0

found this review helpful

{{ reviews[101004].errors[0] }}

This review is the subjective opinion of a patient and not of Opencare.

Reviewed on

February 22nd, 2020

• Verified patient

Had a great experience here! Staff were friendly, kind and considerate.

Was this review helpful?

0

found this review helpful

{{ reviews[100978].errors[0] }}

This review is the subjective opinion of a patient and not of Opencare.

Reviewed on

February 22nd, 2020

• Verified patient

I had a great first experience at City Dental Bloor West! I was having problems with some fillings that I had done by my old dentist (in another city), and Dr. Gill did a thorough job of investigating what was causing my tooth sensitivity. He was great at considering/discussing the cost of different options, and made sure that I was actively involved in deciding what the next steps would be. He showed me pictures and the x-ray of my tooth on a large TV (which is cool to see), and explained everything in detail. He's also a very friendly and funny guy. The location was also convenient, modern, and the receptionist was also really nice!

Was this review helpful?

0

found this review helpful

{{ reviews[100941].errors[0] }}

This review is the subjective opinion of a patient and not of Opencare.

Reviewed on

February 21st, 2020

• Verified patient

clean and attentive!

Was this review helpful?

0

found this review helpful

{{ reviews[100801].errors[0] }}

This review is the subjective opinion of a patient and not of Opencare.

Reviewed on

February 21st, 2020

• Verified patient

Great experience

Was this review helpful?

0

found this review helpful

{{ reviews[100791].errors[0] }}

This review is the subjective opinion of a patient and not of Opencare.

Reviewed on

February 20th, 2020

• Verified patient

I enjoyed every moment at this practice. Every party involved made it carefree and breezy. I am going back again.

Was this review helpful?

0

found this review helpful

{{ reviews[100747].errors[0] }}

This review is the subjective opinion of a patient and not of Opencare.

Reviewed on

February 20th, 2020

• Verified patient

Hygienist was incredible!

Was this review helpful?

0

found this review helpful

{{ reviews[100665].errors[0] }}

This review is the subjective opinion of a patient and not of Opencare.

Reviewed on

February 20th, 2020

• Verified patient

Friendly staff. Everything was great - cleaning, x rays, dental exam.

Was this review helpful?

0

found this review helpful

{{ reviews[100581].errors[0] }}

This review is the subjective opinion of a patient and not of Opencare.

Reviewed on

February 19th, 2020

• Verified patient

Everyone at the office was extremely friendly and knowledgeable. Loved the little add-ons such as being able to watch Netflix during your appointment! Would recommend.

Was this review helpful?

0

found this review helpful

{{ reviews[100576].errors[0] }}

This review is the subjective opinion of a patient and not of Opencare.

Reviewed on

February 19th, 2020

• Verified patient

Great experience, super friendly and informative staff. Recommended solutions to problems never identified by other dentists. I had no problem with my cleaning, was asked what I wanted out of a dentist. 5/5 experience.

Was this review helpful?

0

found this review helpful

{{ reviews[100524].errors[0] }}

This review is the subjective opinion of a patient and not of Opencare.

Reviewed on

February 19th, 2020

• Verified patient

Dr. Gill was great! Highly recommend him.

Was this review helpful?

0

found this review helpful

{{ reviews[100512].errors[0] }}

This review is the subjective opinion of a patient and not of Opencare.

Reviewed on

February 19th, 2020

• Verified patient

Very friendly and a great office. Helpful, knowledgable and wanting to make sure you are satisfied with the treatment received.

Was this review helpful?

0

found this review helpful

{{ reviews[100494].errors[0] }}

This review is the subjective opinion of a patient and not of Opencare.

Reviewed on

February 19th, 2020

• Verified patient

Fantastic Dentist office with very friendly staff. From the moment you walk in you feel comfortable. Consult rooms have lots of entertainment to make you feel at ease.

Was this review helpful?

0

found this review helpful

{{ reviews[100438].errors[0] }}

This review is the subjective opinion of a patient and not of Opencare.

Reviewed on

February 18th, 2020

• Verified patient

Professional, thorough

Was this review helpful?

0

found this review helpful

{{ reviews[100313].errors[0] }}

This review is the subjective opinion of a patient and not of Opencare.

Reviewed on

February 18th, 2020

• Verified patient

My appointment was great and it was at the location indicated. However, I am sure it wasn't Dr. Sunny Gill, it was a different doctor who saw me. She was good and I have no complaints of her. It just wasn't this doctor which I find weird.

Was this review helpful?

0

found this review helpful

{{ reviews[100284].errors[0] }}

This review is the subjective opinion of a patient and not of Opencare.

Reviewed on

February 15th, 2020

• Verified patient

The staff and the dentists were super professional and caring, they answered my questions and made sure everything was okay.

Was this review helpful?

0

found this review helpful

{{ reviews[100108].errors[0] }}

This review is the subjective opinion of a patient and not of Opencare.

Reviewed on

February 14th, 2020

• Verified patient

They did a great job with cleaning, they had TVs set up and you can watch Netflix while they clean. I was given a quick tutorial on brushing and flossing, and after an oral exam was given recommendations on how to protect my teeth.

Was this review helpful?

0

found this review helpful

{{ reviews[100022].errors[0] }}

This review is the subjective opinion of a patient and not of Opencare.

Reviewed on

February 14th, 2020

• Verified patient

Great experience overall, the dental hygienist and dentist was very thorough.

Was this review helpful?

0

found this review helpful

{{ reviews[99979].errors[0] }}

This review is the subjective opinion of a patient and not of Opencare.

Reviewed on

February 14th, 2020

• Verified patient

Office staff were very friendly, and the dental staff were very good. Overall, a pleasant experience. The office seemed very mindful that some folks don't enjoy going to the dentist, which I appreciated, even though I regularly go.

Was this review helpful?

0

found this review helpful

{{ reviews[99916].errors[0] }}

This review is the subjective opinion of a patient and not of Opencare.

Reviewed on

February 13th, 2020

• Verified patient

Great service, friendly staff and respectful of my time! :)

Was this review helpful?

0

found this review helpful

{{ reviews[99813].errors[0] }}

This review is the subjective opinion of a patient and not of Opencare.

Reviewed on

February 13th, 2020

• Verified patient

It was better than a standard a dental appointment. Dr Sunny Hill took the time to explain aspects about my dental healthcare that no other dentist has ever provided. He gave rationale and evidence when discussing treatment options, and did so in a manner that wasn't pushy. He understands costs and provides honest and helpful suggestions. He's very approachable if you have any questions or concerns about your dental health, doesn't rush through the appointment, and takes the time to discuss things with you.

Was this review helpful?

0

found this review helpful

{{ reviews[99693].errors[0] }}

This review is the subjective opinion of a patient and not of Opencare.

Reviewed on

February 12th, 2020

• Verified patient

Friendly clinic and all staff were excellent and highly communicative. Great experience.

Was this review helpful?

0

found this review helpful

{{ reviews[99673].errors[0] }}

This review is the subjective opinion of a patient and not of Opencare.

Reviewed on

February 12th, 2020

• Verified patient

Very professional team! Very modern and nice Clinic. The staff explained me everything in details and took the time to answer my questions. I will recommend it to anyone.

Was this review helpful?

0

found this review helpful

{{ reviews[99666].errors[0] }}

This review is the subjective opinion of a patient and not of Opencare.

Reviewed on

February 12th, 2020

• Verified patient

N/A

Was this review helpful?

0

found this review helpful

{{ reviews[99641].errors[0] }}

This review is the subjective opinion of a patient and not of Opencare.

Reviewed on

February 12th, 2020

• Verified patient

I had zero pain after my dentist appointment. Staff is extremely friendly, and are very knowledgeable in what they do!

Was this review helpful?

0

found this review helpful

{{ reviews[99629].errors[0] }}

This review is the subjective opinion of a patient and not of Opencare.

Reviewed on

February 12th, 2020

• Verified patient

The dentist was professional, and helped ensure each step of the process was thorough.

Was this review helpful?

0

found this review helpful

{{ reviews[99618].errors[0] }}

This review is the subjective opinion of a patient and not of Opencare.

Reviewed on

February 12th, 2020

• Verified patient

.

Was this review helpful?

0

found this review helpful

{{ reviews[99617].errors[0] }}

This review is the subjective opinion of a patient and not of Opencare.

Reviewed on

February 11th, 2020

• Verified patient

I dont think I was with Sunny but Farrukha and she was fantastic. Very knowledgable and helpful.

Was this review helpful?

0

found this review helpful

{{ reviews[99485].errors[0] }}

This review is the subjective opinion of a patient and not of Opencare.

Reviewed on

February 11th, 2020

• Verified patient

New patient checkup as well as a three-step cleaning procedure.

Was this review helpful?

0

found this review helpful

{{ reviews[99471].errors[0] }}

This review is the subjective opinion of a patient and not of Opencare.

Reviewed on

February 11th, 2020

• Verified patient

I saw a different doctor and Lia the hygienist and they were both so helpful and caring. I got a bit of a fright when I realized how much I needed done and was comforted the whole time. Also, Rachel on reception was so kind and was lovely to speak to while I waited. I also got a gift at the end for waiting a bit extra and was offered an Uber back to my work!

Was this review helpful?

0

found this review helpful

{{ reviews[99449].errors[0] }}

This review is the subjective opinion of a patient and not of Opencare.

Reviewed on

February 11th, 2020

• Verified patient

Very Friendly and accommodating!

Was this review helpful?

0

found this review helpful

{{ reviews[99365].errors[0] }}

This review is the subjective opinion of a patient and not of Opencare.

Reviewed on

February 10th, 2020

• Verified patient

Experience was great. Super friendly staff and I'm excited to go back.

Was this review helpful?

0

found this review helpful

{{ reviews[99201].errors[0] }}

This review is the subjective opinion of a patient and not of Opencare.

Reviewed on

February 9th, 2020

• Verified patient

Very friendly, efficient visit. All members of the team were knowledgable, patient, and kind. I felt taken care of and not just another invoice. Thank you everyone.

Was this review helpful?

0

found this review helpful

{{ reviews[99065].errors[0] }}

This review is the subjective opinion of a patient and not of Opencare.

Reviewed on

February 8th, 2020

• Verified patient

Had a very pleasant and comfortable experience, will be back!

Was this review helpful?

0

found this review helpful

{{ reviews[98996].errors[0] }}

This review is the subjective opinion of a patient and not of Opencare.

Reviewed on

February 7th, 2020

• Verified patient

I wasn't expecting a full exam and that made me a little anxious. Dr Gill was very patient and understanding and seemed very knowledgeable

Was this review helpful?

0

found this review helpful

{{ reviews[98882].errors[0] }}

This review is the subjective opinion of a patient and not of Opencare.

Reviewed on

February 7th, 2020

• Verified patient

I had been for general checkup and cleaning services. The dentist and the hygienist were very friendly and informative. TV is available during your treatment. Nice and clean location.

Was this review helpful?

0

found this review helpful

{{ reviews[98833].errors[0] }}

This review is the subjective opinion of a patient and not of Opencare.

Reviewed on

February 6th, 2020

• Verified patient

Great job.

Was this review helpful?

0

found this review helpful

{{ reviews[98797].errors[0] }}

This review is the subjective opinion of a patient and not of Opencare.

Reviewed on

February 6th, 2020

• Verified patient

The dentist was amazing. Dr. Gill wasn't present but the on call calmed any fears I had and was able to assist with all my questions. Very relaxing environment from the moment you walk in office.

Was this review helpful?

0

found this review helpful

{{ reviews[98677].errors[0] }}

This review is the subjective opinion of a patient and not of Opencare.

Reviewed on

February 6th, 2020

• Verified patient

Very thorough cleaning and assessment. Staff very friendly and professional. They also have TV to watch during the cleaning.

Was this review helpful?

0

found this review helpful

{{ reviews[98622].errors[0] }}

This review is the subjective opinion of a patient and not of Opencare.

Reviewed on

February 6th, 2020

• Verified patient

Everyone was so friendly and knowledgeable.

Was this review helpful?

0

found this review helpful

{{ reviews[98596].errors[0] }}

This review is the subjective opinion of a patient and not of Opencare.

Reviewed on

February 5th, 2020

• Verified patient

It was very good

Was this review helpful?

0

found this review helpful

{{ reviews[98389].errors[0] }}

This review is the subjective opinion of a patient and not of Opencare.

Reviewed on

February 5th, 2020

• Verified patient

Very helpful staff . Nice work done by the hygienist and great advice from Dr. Fatima .

Was this review helpful?

0

found this review helpful

{{ reviews[98375].errors[0] }}

This review is the subjective opinion of a patient and not of Opencare.

Reviewed on

February 4th, 2020

• Verified patient

The office was clean. The team was friendly. Everyone was very transparent about what they were doing and how much everything would cost. They were helpful to work with my insurance! It was a great experience all around, and I'm looking forward to my return in 6 months

Was this review helpful?

0

found this review helpful

{{ reviews[98299].errors[0] }}

This review is the subjective opinion of a patient and not of Opencare.

Reviewed on

February 4th, 2020

• Verified patient

Great experience!

Was this review helpful?

0

found this review helpful

{{ reviews[98240].errors[0] }}

This review is the subjective opinion of a patient and not of Opencare.

Reviewed on

February 3rd, 2020

• Verified patient

great cleaning. watched Netflix throughout.

Was this review helpful?

0

found this review helpful

{{ reviews[98073].errors[0] }}

This review is the subjective opinion of a patient and not of Opencare.

Reviewed on

February 1st, 2020

• Verified patient

The receptionist was friendly! The dentist was very engaged and friendly. The location doesn't look like much from the outside but the inside is beautiful! They atmosphere is comforting!

Was this review helpful?

0

found this review helpful

{{ reviews[98040].errors[0] }}

This review is the subjective opinion of a patient and not of Opencare.

Reviewed on

February 1st, 2020

• Verified patient

Dr. Gill was truly wonderful!! I will definitely be back to see him and the team at City Dental on Bay. H

Was this review helpful?

0

found this review helpful

{{ reviews[98007].errors[0] }}

This review is the subjective opinion of a patient and not of Opencare.

Reviewed on

January 31st, 2020

• Verified patient

Great service, only hiccup is I thought more would be covered by my insurance but there is slight negligence on my part for that.

Was this review helpful?

0

found this review helpful

{{ reviews[97916].errors[0] }}

This review is the subjective opinion of a patient and not of Opencare.

Reviewed on

January 30th, 2020

• Verified patient

Very informative, comforting appointment.

Was this review helpful?

0

found this review helpful

{{ reviews[97842].errors[0] }}

This review is the subjective opinion of a patient and not of Opencare.

Reviewed on

January 29th, 2020

• Verified patient

Great experience! Easy and relaxing. Staff is nice and helpful. Offices are clean and modern.

Was this review helpful?

0

found this review helpful

{{ reviews[97565].errors[0] }}

This review is the subjective opinion of a patient and not of Opencare.

Reviewed on

January 29th, 2020

• Verified patient

good service

Was this review helpful?

0

found this review helpful

{{ reviews[97561].errors[0] }}

This review is the subjective opinion of a patient and not of Opencare.

Reviewed on

January 29th, 2020

• Verified patient

I had a great experience with the team. They really care a lot for their patients. Thanks for a wonderful memory.

Was this review helpful?

0

found this review helpful

{{ reviews[97559].errors[0] }}

This review is the subjective opinion of a patient and not of Opencare.

Reviewed on

January 28th, 2020

• Verified patient

Excellent service. The City Dental Bloor West Team were great! The moment I stepped in I was greeted and met with very skilled and helpful professionals.

Was this review helpful?

0

found this review helpful

{{ reviews[97534].errors[0] }}

This review is the subjective opinion of a patient and not of Opencare.

Reviewed on

January 28th, 2020

• Verified patient

Dr Gill was excellent. Took the time to explain medical jargon. Always informed me of what to expect next. Very friendly. Lovely experience!

Was this review helpful?

0

found this review helpful

{{ reviews[97437].errors[0] }}

This review is the subjective opinion of a patient and not of Opencare.

Reviewed on

January 27th, 2020

• Verified patient

Great experience! Doctors were really nice and professional. Everything went great. Receptionists really kind too. Would absolute recommend this practice!

Was this review helpful?

0

found this review helpful

{{ reviews[97383].errors[0] }}

This review is the subjective opinion of a patient and not of Opencare.

Reviewed on

January 27th, 2020

• Verified patient

Great attention: clearly answered all questions that I had, prioritized my needs from the start, were eager to go above and beyond! Would totally recommend!

Was this review helpful?

0

found this review helpful

{{ reviews[97321].errors[0] }}

This review is the subjective opinion of a patient and not of Opencare.

Reviewed on

January 26th, 2020

• Verified patient

City Dental was a great experience. Everything went smoothly.

Was this review helpful?

0

found this review helpful

{{ reviews[97301].errors[0] }}

This review is the subjective opinion of a patient and not of Opencare.

Reviewed on

January 26th, 2020

• Verified patient

It was a different doctor but other than it was okay. Thorough appointment and cleaning... office could use some work

Was this review helpful?

0

found this review helpful

{{ reviews[97298].errors[0] }}

This review is the subjective opinion of a patient and not of Opencare.

Reviewed on

January 24th, 2020

• Verified patient

Friendly staff, prompt communication, effective work.

Was this review helpful?

0

found this review helpful

{{ reviews[97228].errors[0] }}

This review is the subjective opinion of a patient and not of Opencare.

Reviewed on

January 24th, 2020

• Verified patient

Really nice and professional.

Was this review helpful?

0

found this review helpful

{{ reviews[97196].errors[0] }}

This review is the subjective opinion of a patient and not of Opencare.

Reviewed on

January 24th, 2020

• Verified patient

Everyone I meet at the office was polite, professional and very easy to talk to. The dental hygienist who cleaned my teeth and the receptionist only are the reason I will be coming back.

Was this review helpful?

0

found this review helpful

{{ reviews[97134].errors[0] }}

This review is the subjective opinion of a patient and not of Opencare.

Reviewed on

January 24th, 2020

• Verified patient

I had a great experience with the clinic. The staff are all very friendly.

Was this review helpful?

0

found this review helpful

{{ reviews[97101].errors[0] }}

This review is the subjective opinion of a patient and not of Opencare.

Reviewed on

January 22nd, 2020

• Verified patient

Great service, friendly staff. Would recommend.

Was this review helpful?

0

found this review helpful

{{ reviews[96874].errors[0] }}

This review is the subjective opinion of a patient and not of Opencare.

Reviewed on

January 22nd, 2020

• Verified patient

Every staff member was a delight and helped me understand what they were doing and why.

Was this review helpful?

0

found this review helpful

{{ reviews[96850].errors[0] }}

This review is the subjective opinion of a patient and not of Opencare.

Reviewed on

January 22nd, 2020

• Verified patient

The dental assistance were super nice!

Was this review helpful?

0

found this review helpful

{{ reviews[96771].errors[0] }}

This review is the subjective opinion of a patient and not of Opencare.

Reviewed on

January 22nd, 2020

• Verified patient

I had a great time when I went for cleaning. The staff were very polite and professional. I recommend them to anyone interested in their service.

Was this review helpful?

0

found this review helpful

{{ reviews[96762].errors[0] }}

This review is the subjective opinion of a patient and not of Opencare.

Reviewed on

January 22nd, 2020

• Verified patient

I had a great experience over there. The staff was very helpful. I would definitely recommend this place.

Was this review helpful?

0

found this review helpful

{{ reviews[96755].errors[0] }}

This review is the subjective opinion of a patient and not of Opencare.

Reviewed on

January 20th, 2020

• Verified patient

I saw a woman dentist there and she was fantastic. She made time to help with my cavity the same day because my I lost my job and my benefits are ending. Appreciate and the process was easy and painless. Thanks!

Was this review helpful?

0

found this review helpful

{{ reviews[96508].errors[0] }}

This review is the subjective opinion of a patient and not of Opencare.

Reviewed on

January 18th, 2020

• Verified patient

Booked a general checkup + cleaning through opencare, had my cleaning today and it well very well. Cleaning was thorough and diligent. I had to book another appointment to meet with Dr. Gill to complete the general checkup since the cleaning was on a Saturday, but I'm sure that will also go smoothly.

Was this review helpful?

0

found this review helpful

{{ reviews[96361].errors[0] }}

This review is the subjective opinion of a patient and not of Opencare.

Reviewed on

January 18th, 2020

• Verified patient

Staff were all very nice and friendly. They were very knowledgeable and was gentle when performing the procedure. I would definitely recommend them to my friends.

Was this review helpful?

0

found this review helpful

{{ reviews[96360].errors[0] }}

This review is the subjective opinion of a patient and not of Opencare.

Reviewed on

January 18th, 2020

• Verified patient

Great

Was this review helpful?

0

found this review helpful

{{ reviews[96351].errors[0] }}

This review is the subjective opinion of a patient and not of Opencare.

Reviewed on

January 17th, 2020

• Verified patient

Clean and modern office. All the staff are super helpful and caring. Take the time to answer questions, explain what is happening and no pressure or judgment. Highly recommend!

Was this review helpful?

0

found this review helpful

{{ reviews[96235].errors[0] }}

This review is the subjective opinion of a patient and not of Opencare.

Reviewed on

January 16th, 2020

• Verified patient

Was a good experience.

Was this review helpful?

0

found this review helpful

{{ reviews[96128].errors[0] }}

This review is the subjective opinion of a patient and not of Opencare.

Reviewed on

January 16th, 2020

• Verified patient

Great service

Was this review helpful?

0

found this review helpful

{{ reviews[96127].errors[0] }}

This review is the subjective opinion of a patient and not of Opencare.

Reviewed on

January 16th, 2020

• Verified patient

I felt comfortable. My options were clearly explained and we had just the right amount of conversation needed. The staff was also very respectful of time - which I deeply appreciate. Netflix and good music were great perks too.

Was this review helpful?

0

found this review helpful

{{ reviews[96095].errors[0] }}

This review is the subjective opinion of a patient and not of Opencare.

Reviewed on

January 16th, 2020

• Verified patient

It was good, didn't have to wait long.

Was this review helpful?

0

found this review helpful

{{ reviews[96082].errors[0] }}

This review is the subjective opinion of a patient and not of Opencare.

Reviewed on

January 16th, 2020

• Verified patient

Very smooth appointment booking via Opencare. I felt less nervous to visit the clinic as I could get the recommendations based on all the things I was looking for in a dentist by filling the questionnaire.

Was this review helpful?

0

found this review helpful

{{ reviews[96061].errors[0] }}

This review is the subjective opinion of a patient and not of Opencare.

Reviewed on

January 16th, 2020

• Verified patient

Great experience. Very professional!

Was this review helpful?

0

found this review helpful

{{ reviews[96039].errors[0] }}

This review is the subjective opinion of a patient and not of Opencare.

Reviewed on

January 16th, 2020

• Verified patient

Exceeded my expectations, everyone was friendly and caring! No judgement at all!

Was this review helpful?

0

found this review helpful

{{ reviews[96021].errors[0] }}

This review is the subjective opinion of a patient and not of Opencare.

Reviewed on

January 16th, 2020

• Verified patient

Friendly staff, nice environment and lots of spaces for appointments

Was this review helpful?

0

found this review helpful

{{ reviews[96005].errors[0] }}

This review is the subjective opinion of a patient and not of Opencare.

Reviewed on

January 16th, 2020

• Verified patient

City Dental king west has very friendly and helpful staff. They were efficient, kind and informative.

Was this review helpful?

0

found this review helpful

{{ reviews[96003].errors[0] }}

This review is the subjective opinion of a patient and not of Opencare.

Reviewed on

January 15th, 2020

• Verified patient

Pleasant staff, friendly informative interaction with dental hygienist and dentist. Modern equipment. Very easy to communicate with clinic via text or email.

Was this review helpful?

0

found this review helpful

{{ reviews[95972].errors[0] }}

This review is the subjective opinion of a patient and not of Opencare.

Reviewed on

January 15th, 2020

• Verified patient

Very Good experience

Was this review helpful?

0

found this review helpful

{{ reviews[95963].errors[0] }}

This review is the subjective opinion of a patient and not of Opencare.

Reviewed on

January 15th, 2020

• Verified patient

Very thorough cleaning and exam with detailed images and explanations of my issues Also, they let you choose smthg from Netflix to have on throughout your appointment, nice touch

Was this review helpful?

0

found this review helpful

{{ reviews[95912].errors[0] }}

This review is the subjective opinion of a patient and not of Opencare.

Reviewed on

January 15th, 2020

• Verified patient

Superb service!

Was this review helpful?

0

found this review helpful

{{ reviews[95872].errors[0] }}

This review is the subjective opinion of a patient and not of Opencare.

Reviewed on

January 15th, 2020

• Verified patient

Went for a chipped tooth came out with a great cleaning

Was this review helpful?

0

found this review helpful

{{ reviews[95870].errors[0] }}

This review is the subjective opinion of a patient and not of Opencare.

Reviewed on

January 10th, 2020

• Verified patient

Fast and thorough service. Clean and everyone was nice. The dentist seemed to care. Staff was good.

Was this review helpful?

0

found this review helpful

{{ reviews[95466].errors[0] }}

This review is the subjective opinion of a patient and not of Opencare.

Reviewed on

January 9th, 2020

• Verified patient

The staff and dentists at City Dental Bloor were absolutely wonderful. My first appointment was great. They were thorough and detailed through and through. I highly recommend City Dental Bloor.

Was this review helpful?

0

found this review helpful

{{ reviews[95314].errors[0] }}

This review is the subjective opinion of a patient and not of Opencare.

Reviewed on

January 9th, 2020

• Verified patient

Had a great experience, however the appointment was with a different person. They were friendly and professional. Need to go back to actually have work done, we were only able to schedule the future appointment.

Was this review helpful?

0

found this review helpful

{{ reviews[95254].errors[0] }}

This review is the subjective opinion of a patient and not of Opencare.

Reviewed on

January 8th, 2020

• Verified patient

really very good experience with my dental cleaning and whitening appointment

Was this review helpful?

0

found this review helpful

{{ reviews[95193].errors[0] }}

This review is the subjective opinion of a patient and not of Opencare.

Reviewed on

January 8th, 2020

• Verified patient

Super helpful and informative. Very clean space, friendly staff, and their office is in a great location!

Was this review helpful?

0

found this review helpful

{{ reviews[95162].errors[0] }}

This review is the subjective opinion of a patient and not of Opencare.

Reviewed on

January 7th, 2020

• Verified patient

Perfect

Was this review helpful?

0

found this review helpful

{{ reviews[95059].errors[0] }}

This review is the subjective opinion of a patient and not of Opencare.

Reviewed on

January 6th, 2020

• Verified patient

Great

Was this review helpful?

0

found this review helpful

{{ reviews[94943].errors[0] }}

This review is the subjective opinion of a patient and not of Opencare.

Reviewed on

January 6th, 2020

• Verified patient

Thorough, efficient, polite and professional. All staff was very helpful and punctual.

Was this review helpful?

0

found this review helpful

{{ reviews[94925].errors[0] }}

This review is the subjective opinion of a patient and not of Opencare.

Reviewed on

January 3rd, 2020

• Verified patient

Very thorough and explained everything that was happening. Pleasant experience

Was this review helpful?

0

found this review helpful

{{ reviews[94847].errors[0] }}

This review is the subjective opinion of a patient and not of Opencare.

Reviewed on

January 3rd, 2020

• Verified patient

Dr. Gill's office was amazing - the best dental experience I've had. Dr. J was so wonderful, friendly, and caring. He explained everything clearly and made me feel comfortable throughout the entire appointment. The assistants and hygienists were also great. Would definitely recommend!

Was this review helpful?

0

found this review helpful

{{ reviews[94835].errors[0] }}

This review is the subjective opinion of a patient and not of Opencare.

Reviewed on

December 28th, 2019

• Verified patient

Very patient & thorough, answered all my questions clearly.

Was this review helpful?

0

found this review helpful

{{ reviews[94659].errors[0] }}

This review is the subjective opinion of a patient and not of Opencare.

Reviewed on

December 28th, 2019

• Verified patient

Good experience overall. Didn't have Dr. Gill, but one of their associates. Initial assessment by the doctor was quick and impersonal. Hygienist was thorough, thoughtful and detailed.

Was this review helpful?

0

found this review helpful

{{ reviews[94641].errors[0] }}

This review is the subjective opinion of a patient and not of Opencare.

Reviewed on

December 27th, 2019

• Verified patient

Today was great! The staff is friendly and I was IN AND OUT. That is not common in this industry. I had a great report with the dentist. There was a provocative approach as opposed to a reactive one which is important. See you in 2 weeks.

Was this review helpful?

0

found this review helpful

{{ reviews[94638].errors[0] }}

This review is the subjective opinion of a patient and not of Opencare.

Reviewed on

December 27th, 2019

• Verified patient

Dr. Gill was very charming and helpful. He explained every step of the process in clear detail and really made sure that I understood my teeth. His team was super friendly as well, and I had a really great experience!

Was this review helpful?

0

found this review helpful

{{ reviews[94626].errors[0] }}

This review is the subjective opinion of a patient and not of Opencare.

Reviewed on

December 24th, 2019

• Verified patient

He was very kind and carefull. As well as, He explain me very well and detail. I was happy with knowing types care I was having.

Was this review helpful?

0

found this review helpful

{{ reviews[94557].errors[0] }}

This review is the subjective opinion of a patient and not of Opencare.

Reviewed on

December 22nd, 2019

• Verified patient

The reception and hygienist were both so welcoming and comforting, particularly for myself who experiences extreme dental anxiety. The dentist was very gentle and fully explained each step of the treatment while conducting it. The doctor was extremely professional and knowledgeable.

Was this review helpful?

0

found this review helpful

{{ reviews[94493].errors[0] }}

This review is the subjective opinion of a patient and not of Opencare.

Reviewed on

December 21st, 2019

• Verified patient

Good

Was this review helpful?

0

found this review helpful

{{ reviews[94482].errors[0] }}

This review is the subjective opinion of a patient and not of Opencare.

Reviewed on

December 21st, 2019

• Verified patient

Good

Was this review helpful?

0

found this review helpful

{{ reviews[94481].errors[0] }}

This review is the subjective opinion of a patient and not of Opencare.

Reviewed on

December 21st, 2019

• Verified patient

THANK YOU

Was this review helpful?

0

found this review helpful

{{ reviews[94480].errors[0] }}

This review is the subjective opinion of a patient and not of Opencare.

Reviewed on

December 21st, 2019

• Verified patient

City Dental was welcoming and pleasant experience. The check up went well and professional. Great job on cleaning.

Was this review helpful?

0

found this review helpful

{{ reviews[94451].errors[0] }}

This review is the subjective opinion of a patient and not of Opencare.

Reviewed on

December 21st, 2019

• Verified patient

As someone terrified of dentists. This was an incredible experience for me. I appreciate everyone at this dental care for how at ease they made me feel and for carefully explaining everything without talking down to me.

Was this review helpful?

0

found this review helpful

{{ reviews[94443].errors[0] }}

This review is the subjective opinion of a patient and not of Opencare.

Reviewed on

December 20th, 2019

• Verified patient

Everything was good but I got a different dentist than Dr. Gill.

Was this review helpful?

0

found this review helpful

{{ reviews[94422].errors[0] }}

This review is the subjective opinion of a patient and not of Opencare.

Reviewed on

December 19th, 2019

• Verified patient

It was actually my best dental experience over the past few years! Went for check-up and cleaning, everything went perfect. The staff in the clinic was very nice. There are also TV screens so you can watch The Office while lying in a chair which is a great distraction :) Thank you!

Was this review helpful?

0

found this review helpful

{{ reviews[94316].errors[0] }}

This review is the subjective opinion of a patient and not of Opencare.

Reviewed on

December 18th, 2019

• Verified patient

Satisfied with work performed but expensive in comparison to other city dentists

Was this review helpful?

0

found this review helpful

{{ reviews[94158].errors[0] }}

This review is the subjective opinion of a patient and not of Opencare.

Reviewed on

December 17th, 2019

• Verified patient

Let me start off by saying that from the moment you walk in, you are welcome by the receptionist who is very welcoming, friendly, and patient. Then, I got my teeth cleaned by the most friendliest and nice dental hygienist. She made me feel comfortable and talked like we were friends. Finally I met Dr M. He is super nice and amazing. The whole team is great! Recommend this practice 100%

Was this review helpful?

0

found this review helpful

{{ reviews[93999].errors[0] }}

This review is the subjective opinion of a patient and not of Opencare.

Reviewed on

December 16th, 2019

• Verified patient

I had another dentist and then set up a new appointment for an Invisalign with Dr. Gill who is an expert. He was super helpful and informative.

Was this review helpful?

0

found this review helpful

{{ reviews[93914].errors[0] }}

This review is the subjective opinion of a patient and not of Opencare.

Reviewed on

December 16th, 2019

• Verified patient

Professional and thorough. My dental health was not fantastic, they guys really helped understand what I have to do to get where I want (in dental terms) and I left with better teeth and more knowledge of how to get there. Also it did not hurt matters that Netlfix plays on a big screen whilst I was getting my teeth cleaner for an hour or so!

Was this review helpful?

0

found this review helpful

{{ reviews[93874].errors[0] }}

This review is the subjective opinion of a patient and not of Opencare.

Reviewed on

December 16th, 2019

• Verified patient

Good experience

Was this review helpful?

0

found this review helpful

{{ reviews[93858].errors[0] }}

This review is the subjective opinion of a patient and not of Opencare.

Reviewed on

December 14th, 2019

• Verified patient

I just went in and they did an amazing job.

Was this review helpful?

0

found this review helpful

{{ reviews[93809].errors[0] }}

This review is the subjective opinion of a patient and not of Opencare.

Reviewed on

December 14th, 2019

• Verified patient

Great service all around

Was this review helpful?

0

found this review helpful

{{ reviews[93785].errors[0] }}

This review is the subjective opinion of a patient and not of Opencare.

Reviewed on

December 13th, 2019

• Verified patient

Great overall experience.

Was this review helpful?

0

found this review helpful

{{ reviews[93743].errors[0] }}

This review is the subjective opinion of a patient and not of Opencare.

Reviewed on

December 13th, 2019

• Verified patient

Very happy that I chose this office. Polite friendly staff, great hours and direct insurance billing.

Was this review helpful?

0

found this review helpful

{{ reviews[93703].errors[0] }}

This review is the subjective opinion of a patient and not of Opencare.

Reviewed on

December 12th, 2019

• Verified patient

City Dental on Bay was fantastic. I hadn't been in years and everyone helped me feel calm. By the end of the appointment I felt educated, in charge of my future dental health and I never felt judged once. Thank you for getting me back on track.

Was this review helpful?

0

found this review helpful

{{ reviews[93549].errors[0] }}

This review is the subjective opinion of a patient and not of Opencare.

Reviewed on

December 12th, 2019

• Verified patient

Pleasant service!

Was this review helpful?

0

found this review helpful

{{ reviews[93540].errors[0] }}

This review is the subjective opinion of a patient and not of Opencare.

Reviewed on

December 12th, 2019

• Verified patient

I haven't received the invoice online as promised, just a small amount of things to be noted

Was this review helpful?

0

found this review helpful

{{ reviews[93487].errors[0] }}

This review is the subjective opinion of a patient and not of Opencare.

Reviewed on

December 11th, 2019

• Verified patient

Really nice and knowledgeable people?

Was this review helpful?

0

found this review helpful

{{ reviews[93351].errors[0] }}

This review is the subjective opinion of a patient and not of Opencare.

Reviewed on

December 10th, 2019

• Verified patient

Lovely experience. On-time appointment and wonderful staff. Very helpful and patient as I'm a nervous dental patient.

Was this review helpful?

0

found this review helpful

{{ reviews[93261].errors[0] }}

This review is the subjective opinion of a patient and not of Opencare.

Reviewed on

December 10th, 2019

• Verified patient

It was great! :)

Was this review helpful?

0

found this review helpful

{{ reviews[93201].errors[0] }}

This review is the subjective opinion of a patient and not of Opencare.

Reviewed on

December 10th, 2019

• Verified patient

Quick and simple!

Was this review helpful?

0

found this review helpful

{{ reviews[93190].errors[0] }}

This review is the subjective opinion of a patient and not of Opencare.

Reviewed on

December 9th, 2019

• Verified patient

Did a thorough check up of my dental health Explained in detail my next steps and how I can solve the issues I had Very friendly and cheerful staff with excellent customer service Left with a kit

Was this review helpful?

0

found this review helpful

{{ reviews[93031].errors[0] }}

This review is the subjective opinion of a patient and not of Opencare.

Reviewed on

December 7th, 2019

• Verified patient

To detailed and caring

Was this review helpful?

0

found this review helpful

{{ reviews[92979].errors[0] }}

This review is the subjective opinion of a patient and not of Opencare.

Reviewed on

December 6th, 2019

• Verified patient

Dr Monica Pulec and my dentist hygienist were both great, knowledgeable and meticulous. They were friendly and wanted to provide the best service.

Was this review helpful?

0

found this review helpful

{{ reviews[92792].errors[0] }}

This review is the subjective opinion of a patient and not of Opencare.

Reviewed on

December 4th, 2019

• Verified patient

I didn't liked the overall experience.

Was this review helpful?

0

found this review helpful

{{ reviews[92601].errors[0] }}

This review is the subjective opinion of a patient and not of Opencare.

Reviewed on

December 3rd, 2019

• Verified patient

Very Good staff, The receptionists were very professional and friendly. Schedules were well respected and appointments did not run late. Staff had excellent dental expertise, provided great recommendations and guidance on oral health.

Was this review helpful?

0

found this review helpful

{{ reviews[92451].errors[0] }}

This review is the subjective opinion of a patient and not of Opencare.

Reviewed on

December 2nd, 2019

• Verified patient

Wonderful service and professional staff. Was a very easy experience to stay the least can't wait to be back.

Was this review helpful?

0

found this review helpful

{{ reviews[92271].errors[0] }}

This review is the subjective opinion of a patient and not of Opencare.

Reviewed on

November 30th, 2019

• Verified patient

Excellent service, scheduling an appointment was quick and easy with Opencare. I haven't gone to the dentist in two years. I dreaded the process of applying for a new dentist but the service city dental was friendly and straightforward! much appreciated

Was this review helpful?

0

found this review helpful

{{ reviews[92170].errors[0] }}

This review is the subjective opinion of a patient and not of Opencare.

Reviewed on

November 29th, 2019

• Verified patient

The front desk was very professional and friendly. Schedules were well respected and appointments did not run late. Staff had excellent dental expertise, provided great recommendations and guidance on oral health. Would recommend for anyone looking for a new dental office downtown!

Was this review helpful?

0

found this review helpful

{{ reviews[92055].errors[0] }}

This review is the subjective opinion of a patient and not of Opencare.

Reviewed on

November 29th, 2019

• Verified patient

Doctor was concise and direct. He didn't waste any time with the examination and told me exactly what my diagnosis was and what treatment can be done. Support staff was also very direct but welcoming. Very much appreciated.

Was this review helpful?

0

found this review helpful

{{ reviews[92044].errors[0] }}

This review is the subjective opinion of a patient and not of Opencare.

Reviewed on

November 28th, 2019

• Verified patient

New permanent dental office. Thank you for the great experience.

Was this review helpful?

0

found this review helpful

{{ reviews[92027].errors[0] }}

This review is the subjective opinion of a patient and not of Opencare.

Reviewed on

November 28th, 2019

• Verified patient

Very friendly and thorough.

Was this review helpful?

0

found this review helpful

{{ reviews[91947].errors[0] }}

This review is the subjective opinion of a patient and not of Opencare.

Reviewed on

November 27th, 2019

• Verified patient

I didn't see Dr. Gill, but the doctor I did see was great. It was the best experience I've ever had at the dentist.

Was this review helpful?

0

found this review helpful

{{ reviews[91859].errors[0] }}

This review is the subjective opinion of a patient and not of Opencare.

Reviewed on

November 25th, 2019

• Verified patient

Very helpful front desk . I felt like home . Everyone made me feel very welcomed and taken care of .

Was this review helpful?

0

found this review helpful

{{ reviews[91614].errors[0] }}

This review is the subjective opinion of a patient and not of Opencare.

Reviewed on

November 24th, 2019

• Verified patient

Very informative and helpful doctor

Was this review helpful?

0

found this review helpful

{{ reviews[91505].errors[0] }}

This review is the subjective opinion of a patient and not of Opencare.

Reviewed on

November 23rd, 2019

• Verified patient

Very profesional and knowledgeable

Was this review helpful?

0

found this review helpful

{{ reviews[91476].errors[0] }}

This review is the subjective opinion of a patient and not of Opencare.

Reviewed on

November 23rd, 2019

• Verified patient

Dr Gill was short quick and to the point. Kept it simple and tells you what you need.

Was this review helpful?

0

found this review helpful

{{ reviews[91455].errors[0] }}

This review is the subjective opinion of a patient and not of Opencare.

Reviewed on

November 23rd, 2019

• Verified patient

Him and his team were amazing, he was very welcoming. I did my appointment with another Doctor and she was incredible really told me in detail what they could help with some of my issues with my teeth, appointment was really quick and loved how they walked me through everything.

Was this review helpful?

0

found this review helpful

{{ reviews[91429].errors[0] }}

This review is the subjective opinion of a patient and not of Opencare.

Reviewed on

November 23rd, 2019

• Verified patient

Best experience I've had. Very thorough cleaning and very welcoming staff. Location and facility is good.

Was this review helpful?

0

found this review helpful

{{ reviews[91428].errors[0] }}

This review is the subjective opinion of a patient and not of Opencare.

Reviewed on

November 23rd, 2019

• Verified patient

I met with the dentist Dr. Jay and he was amazing. Super fun, informative and made sure I was comfortable through out the process!

Was this review helpful?

0

found this review helpful

{{ reviews[91426].errors[0] }}

This review is the subjective opinion of a patient and not of Opencare.

Reviewed on

November 22nd, 2019

• Verified patient

My appointment at city dental was really great! The staff were very kind and thorough and made me feel very comfortable. Everything from booking the appointment until I left and booked my follow up was easy and seemless.

Was this review helpful?

0

found this review helpful

{{ reviews[91312].errors[0] }}

This review is the subjective opinion of a patient and not of Opencare.

Reviewed on

November 22nd, 2019

• Verified patient

I was very relaxed at my dental appointment. Everyone is polite and informative in a nice, clean environment. When I left, I felt relieved to have finally been told what was wrong with my teeth. Because for a few years, I had issues with sensitivity with no explanation. I finally got my answers.

Was this review helpful?

0

found this review helpful

{{ reviews[91307].errors[0] }}

This review is the subjective opinion of a patient and not of Opencare.

Reviewed on

November 21st, 2019

• Verified patient

The hygienist and dentist went into extreme detail on what I should work on and focus on going further. I was informed by insurance and Opencare that it was time for my next cleaning and when I tried to submit it, insurance declined and I had to go out of pocket.

Was this review helpful?

0

found this review helpful

{{ reviews[91121].errors[0] }}

This review is the subjective opinion of a patient and not of Opencare.

Reviewed on

November 21st, 2019

• Verified patient

Experience went really smoothly. Dr. Sunny is really kind and made me feel really relaxed. Very nice dental office and secretaries are very kind and helpful.

Was this review helpful?

0

found this review helpful

{{ reviews[91046].errors[0] }}

This review is the subjective opinion of a patient and not of Opencare.

Reviewed on

November 21st, 2019

• Verified patient

All the service was really good. The appointment was excellent, they explained everything to me and they treated me with care. I'm glad that I found them. Now I have a great dentist!

Was this review helpful?

0

found this review helpful

{{ reviews[91025].errors[0] }}

This review is the subjective opinion of a patient and not of Opencare.

Reviewed on

November 20th, 2019

• Verified patient

Had a great appointment with Dr. Sunny Gill! He is very friendly and thorough, and really cares about you as a patient. Would highly recommend.

Was this review helpful?

0

found this review helpful

{{ reviews[90932].errors[0] }}

This review is the subjective opinion of a patient and not of Opencare.

Reviewed on

November 19th, 2019

• Verified patient

City Dental on Bay Street is conveniently located, clean, and modern. My visit was efficient and comprehensive. Dr. Janmohamed explained everything that he was doing as a part of the examination and was clear about next steps/things he would be looking out for on my next visit. Overall, this was a great experience.

Was this review helpful?

0

found this review helpful

{{ reviews[90715].errors[0] }}

This review is the subjective opinion of a patient and not of Opencare.

Reviewed on

November 19th, 2019

• Verified patient

They were very welcoming and friendly! Overall my teeth look great and it was a fantastic experience.

Was this review helpful?

0

found this review helpful

{{ reviews[90674].errors[0] }}

This review is the subjective opinion of a patient and not of Opencare.

Reviewed on

November 19th, 2019

• Verified patient

Dr. Sunny Gill was kind, professional and knowledgeable. I appreciated the time he took to answer my questions, as well as further offer me oral care advice.

Was this review helpful?

0

found this review helpful

{{ reviews[90594].errors[0] }}

This review is the subjective opinion of a patient and not of Opencare.

Reviewed on

November 18th, 2019

• Verified patient

They took incredibly good care of me even though I am terrified of going to the dentist. I no longer have fear of the dentist now.

Was this review helpful?

0

found this review helpful

{{ reviews[90540].errors[0] }}