Find the top-rated dentists in Yorktown
, VA
Find a new dentist that perfectly matches your needs, is nearby, and ready to deliver a great experience.
Find a dentist
Please enter your address.
Please enter a more precise location.
Please enter a location in the United States or Canada.
Couldn't find the location you specified.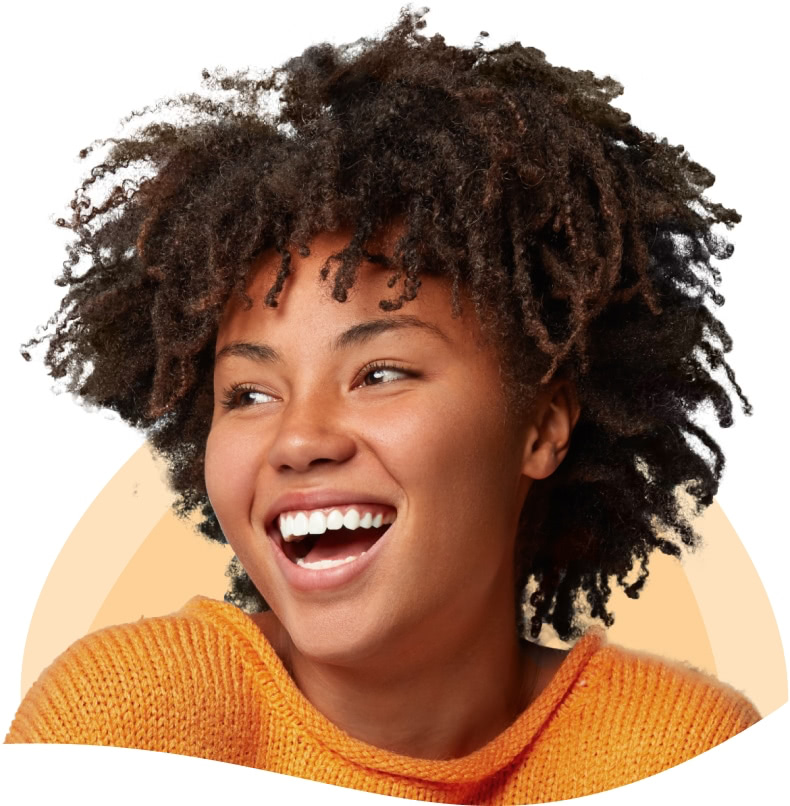 Find the dentist of your dreams.
(If you dreamed of dentists.)
Answer a few questions.
Our quiz helps us understand what matters most to you, and helps us match you with the dental provider that's right for you.
Get matched.
Review your matches and choose the dentist that's perfect fit for your needs.
Book with ease.
You're just a click away from booking - no need to engage in a game of phone tag. Ain't nobody got time for that!
105 Terrebonne Road, Yorktown, VA 23692
Looking for top-rated dentists in Yorktown? Check out Geary Family & Cosmetic Dentistry. Geary Family & Cosmetic Dentistry is among the most reputable Yorktown dental centers that are renowned for following safe treatment mechanisms. Their licensed practitioners include Dr. Bryan T. Geary, DDS and Dr. Thomas R. Geary, Jr., DDS. Both of these Yorktown family dental specialists never fail to satisfy their patients. They offer a wide range of services from simple tooth cleaning to more complicated procedures like gum surgery.
---
4101 U.S. 17, Yorktown, VA 23692
Need a dentist nearby? Finding an experienced Yorktown dentistry specialist is very much easy because of Dr. Calvin R. White Jr.'s meaningful presence. Patients have greatly loved him because of his consistent application of gentle dental procedures. He has been offering comprehensive consultation for both full and partial dentures for more than three decades. This dentist in Yorktown also does tooth cleaning and extraction, crown filling, and more.
---
3212 Hampton Highway, Suite A, Yorktown, VA 23693
Looking for a local dentist in Yorktown? Check out Yorkshire Family Dentistry, PC. Patients who need Yorktown family dentistry specialists have always loved this dentist office because of its ability to offer safe oral care procedures in a convenient setting. This clinic is among the trusted Yorktown family dental centers that have a variety of services like retainer installation, wisdom tooth problem alleviation, root canal therapy, crown filling, and tooth extraction, among others.
---
Only Vetted Dentists
All the dentists you see are required to meet the following criteria:
The top-rated 10% in Yorktown
Based on reviews from Opencare patients and

Interviewed by Opencare staff
A comprehensive interview with the dentist to ensure industry standards are met.
Zero history of fraud or malpractice
We only work with dentists that have zero history of professional misconduct. Yes, were that strict.
5324 George Washington Memorial Highway, Yorktown, VA 23692
Come book a dentist appointment with Perry Showalter's Dental Practice. Deciding on where to get porcelain veneers, dental implants, and other oral care procedures is tough. That's why Perry L. Showalter, a trusted Yorktown dentist, is here to help every patient in the area. He is a renowned general dentistry specialist who has been famous among the population because of his use of gentle yet proven mechanisms. This dentist in Yorktown does teeth implants and extractions, veneer restorations, and more.
---
211 Village Avenue, Yorktown, VA 23693
As a trusted dentist in Yorktown, Dr. Zane W. Berry, DDS, offers oral care services that are certainly safe and effective. She only uses state-of-the-art technology to make sure that emergency dental procedures, tooth implants, and other orthodontic services would have a lasting effect. This dentist in Yorktown, VA is also famous for offering clear dental brace installation and treating bite problems.
---
4310 George Washington Memorial Highway, Yorktown, VA 23692
Patients who need a dentist in Yorktown VA have to immediately contact Jon Eugene Piche. He is renowned for having received a number of commendable dentist reviews from previous clients. Patients will certainly never regret getting a consultation service from this Yorktown family dental specialist. He uses modern techniques in treating periodontal diseases, replacing broken teeth, and preventing extreme gum recession.
---
6632 George Washington Memorial Highway, Yorktown, VA 23692
Wayne Ernest Booker is a dentist in Yorktown who firmly believes that patients must be treated with utmost gentleness. He effectively practices dentistry for children and adults using state-of-the-art technology. He has been in the Yorktowne dental family practice for more than three decades. He is passionate about providing quality and safe dental health services to all the population of Yorktown.
---
802 Marlbank Drive, Yorktown, VA 23692
Dr. Thomas Conner and Associates is a favorite dental clinic among patients because of its office's aesthetic design and ethical staff training. The main practitioner, Dr. Conner, is a trusted dentist in Yorktown VA who specializes in laser teeth whitening, Temporomandibular Joint Syndrome treatment, facial pain (MFP) alleviation, and more. This clinic uses state-of-the-art​ laser technology to reduce the anxiety and fear levels of patients.
---
119 Village Avenue, Yorktown, VA 23693
Getting excellent dental implant and tooth extraction services is not a simple matter. A trusted local dentist has to be identified first before going on with the procedure. It is great that Dr. Ariel Wartofsky, DDS practices Yorktown dentistry using effective oral care techniques. He works with some of the most experienced and well-trained Yorktown dental specialists who offer denture implants, root canal therapies, and more.
4326 George Washington Memorial Highway, Yorktown, VA 23692
As an experienced dentist in Yorktown VA, Dr. John R. Willoughby, DDS has already learned about a number of proven techniques to make the whole oral care procedure a success. He does implant dentistry, oral and maxillofacial surgery, orthodontic treatment, and teeth whitening, among others. He is a trusted Yorktown dentist who makes sure that every patient receives a personalized treatment according to his or her own oral care needs.
---
118 Pintail Place, Yorktown, VA 23692
Getting a positive dentist review among previous clients simply means that a certain dental practitioner is doing something good. Dr. Milton L. Smith, DDS is famous among the local population for offering excellent teeth cleaning, decay prevention, and extraction services. This dentist in Yorktown VA also has a clean dental office where patients could forget about the stress and fear usually associated with oral procedures.
---
116 Tern Court, Yorktown, VA 23692
Looking for a dentist in Yorktown VA would never be difficult for anyone because of Dr. Fred Coy, DMD's reputable name. He is among the dentists who use their profession not merely to earn money, but to ultimately help the local population with their oral health care needs. His office is also one of the favorite Yorktown dental clinics because of the friendly staff present and the quality equipment used.
---
219 Cook Road, Yorktown, VA 23690
A remarkable Yorktown dental practitioner like Kennedy E. Neill, Jr provides the highest quality care to his patients by staying current and updated in his profession. Dr. Neill, Jr. manages a wide variety of issues involving the mouth, teeth, and facial regions from dental hygiene to oral surgery. This Yorktown family dentistry professional is a member of the Virginia Dental Association and the American Dental Association.
---
119 Village Avenue, Yorktown, VA 23693
With a highly trained and experienced staff, Dr. Ariel Wartofsky, a Yorktown dental specialist helps his patients achieve optimal oral health through his comprehensive services. This Yorktown dentist focuses on the comfort of his clients. His services include cosmetic dentistry, dental implants, root canals, dental bridges, endodontics and more. He has gained a number of vast reviews from his previous clients.
---
Frequently asked questions
How can I find a dentist in Yorktown that takes my insurance?
Opencare lets you search specifically for a Yorktown dentist who takes your insurance. Our search quiz will let you choose your carrier and plan from a list of insurance providers. If you are ever unsure whether a practice is taking your insurance information or not, you can use Opencare to directly message and contact the practice to verify details.
---
How can I find a top-rated dentist in Yorktown?
Finding a top-rated dentist in Yorktown is easy with Opencare. Start by entering your address in our search quiz. This will help us identify your dental needs and any personal preferences you have in choosing a dentist. After completing the questions in our quiz, you'll receive a curated list of the top-rated dental practices in Yorktown that match your needs.
---
How can I find speciality dental services in Yorktown?
Opencare offers a variety of practices with specialty services in Yorktown. Some of the services offered include: braces, teeth whitening, and wisdom teeth removal. Using Opencare's search quiz, you can quickly identify a dental practice that offers the specialty service that you need.
---
How can I find a dentist available this week in Yorktown?
Opencare helps patients book immediate appointments by showing practices' availability directly to patients. If there are no immediate spots available, patients are able to request an appointment with a practice by sending a message through Opencare. Practices trusted on Opencare have a fast and reliable response rate. Patients can expect a response from a practice within 1-2 business hours.
---
How can I find a female dentist in Yorktown?
When you search for Yorktown dentists on Opencare, our search quiz will ask you if you have a gender preference for your dentist. By indicating you prefer a female dentist, Opencare will provide to you a list of practices with operating female dentists.
---
How do I book with a dentist in Yorktown?
Start by completing our search quiz to receive a list of dentists in Yorktown. Next, select the practice that you wish to see. Once you've selected the practice by clicking on the name, there will be an option within the practice's profile that will allow you to schedule an appointment.
---
How can I find more information relating to oral wellness?
If you are looking for a dentist in Yorktown, make sure to check out Opencare's blog, The Floss. The Floss features an extensive collection of articles and resources that can help answer your questions relating to oral wellness. Content featured on The Floss is for both patients and dentists.
---
I'm a dentist in Yorktown, how do I list my practice on Opencare?
Helping practices grow by finding valuable new patients is important to us. If you have a practice in Yorktown and are interested in listing on Opencare, please fill out this form. For more information, please take a look at our page for dentists.