Dr. Priya Kirpalaney
Dentist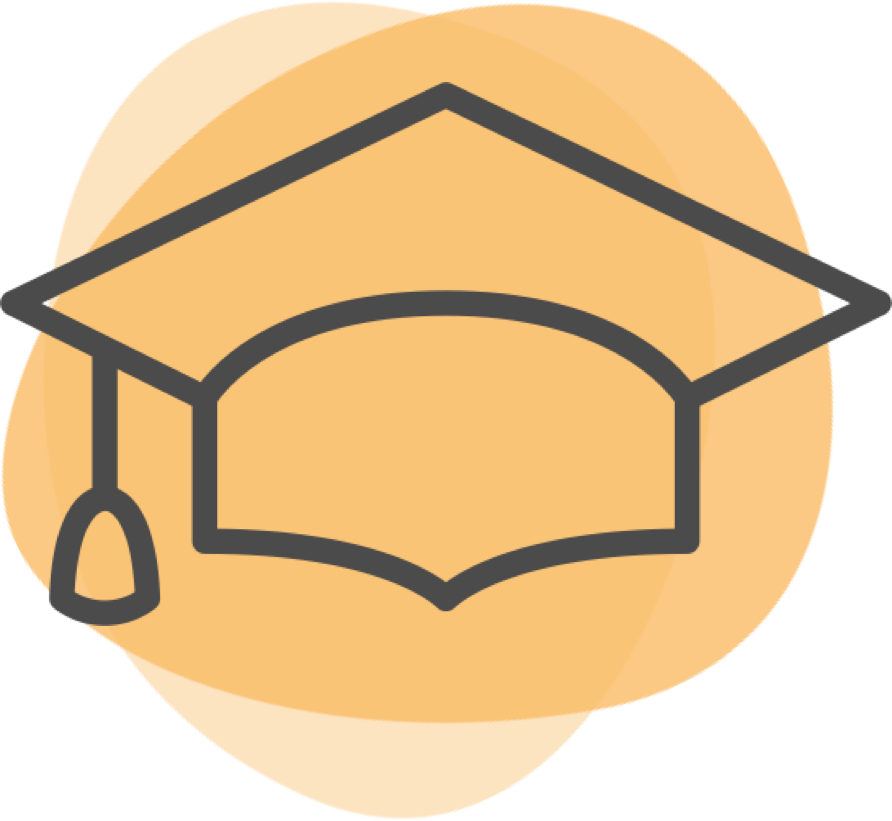 Years Experience:
17 years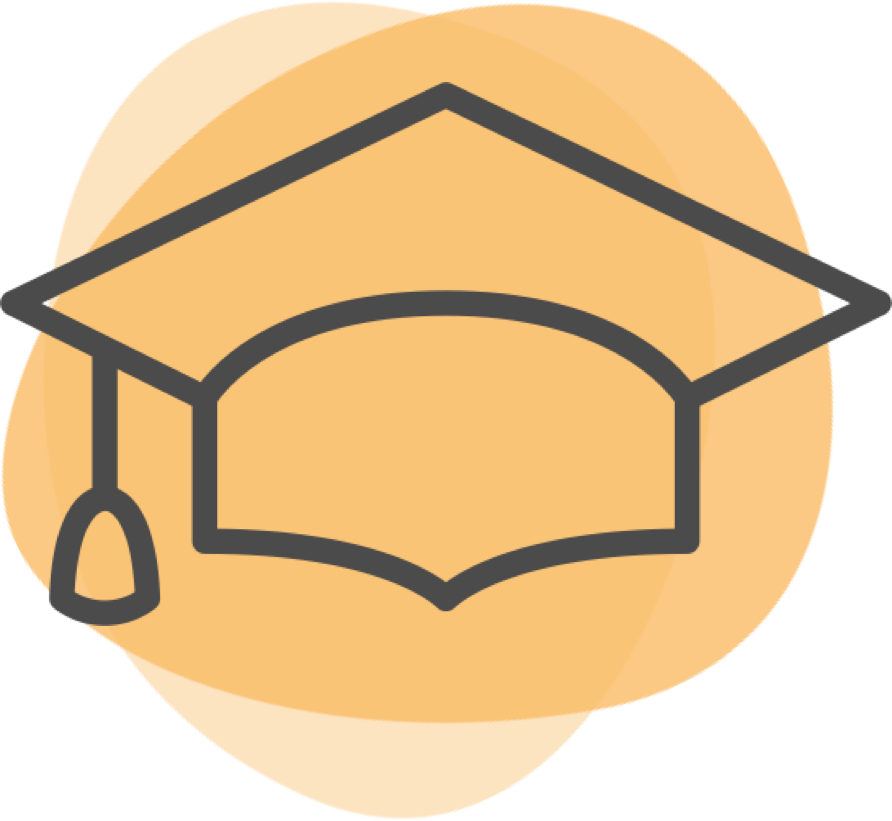 17 years experience
Location
1849 Yonge Street, Suite 807




Toronto

,

Ontario
| | | | | |
| --- | --- | --- | --- | --- |
| Sun | 8:00 am | - | 4:00 pm | |
| Mon | 8:00 am | - | 6:00 pm | |
| Tue | 8:00 am | - | 6:00 pm | |
| Wed | 8:00 am | - | 4:00 pm | |
| Fri | 8:00 am | - | 2:00 pm | |
Services Offered
16 Services
Bonding Braces Bridges / Dentures Cleaning Crown / Cap Filling Gum Surgery Implants Nitrous Sedation Root Canal Sleep apnea TMJ Tooth Extraction Veneers Whitening Wisdom Teeth Removal
Bonding , Braces , Bridges / Dentures , Cleaning , Crown / Cap , Filling , Gum Surgery , Implants , Nitrous Sedation , Root Canal , Sleep apnea , TMJ , Tooth Extraction , Veneers , Whitening , Wisdom Teeth Removal
About
Dr. Priya is a practitioner of general and cosmetic dentistry, surgery and implants. She is an alumni from the University of Toronto's Faculty of Dentistry and has completed her dental residency at Sunnybrook hospital in 2005, with emphasis on facial and dental trauma, oral surgery and pathology. She has a wide array of clinical experience ranging from the treatment of medically compromised patients at Sunnybrook Hospital to providing dental treatment to under-serviced First Nation groups in Northern Ontario. Her time at Sunnybrook also gave her the privilege of providing dental treatment for our Veterans.
Why should patients choose you as their provider instead of others in the area?
My clinic offers a complete, comprehensive dental experience for the patient and their entire family including seniors and children. My clinic is currently accepting new patients. The clinic location itself is right across the subway, is wheelchair accessible and we have super friendly staff that take care of the patient's entire experience. Our office is spacious, clean, aesthetic, high-tech and offers professional quality service. I charge fees within the dental fee-guide (making it more affordable) and accept all modes of payment including credit card and insurance billing. I offer discount services to certain underprivileged groups and cater to patients of all ages and walks of life. The large 8 floor medical building I am located in is akin to a medical hub and gives our patients access to over 50 medical/dental practitioners, all within the same building, allowing them and their family to book their appointments efficiently. I strive for perfection from all my staff and we are extremely well reviewed by our patients. Our clinic doors have been open since 1966 and we have proudly held three generations of patients during our tenure.
What are the top 3 treatments that you focus on?
I have multiple dentists/hygienists that specialize in a variety of treatments, but my personal top three are Dental Hygiene (Cleaning)/Whitening, Implants and Root Canals.
What are you proud of in your practice?
Our doors have been open for over 33 years and we have had the opportunity to treat three generations of patients in some cases. Our treatment plans are pragmatic and we work with the patients to accommodate their clinical needs, actively every day.
Which cases do you enjoy treating? Why?
I do enjoy treating emergency dental patients the most as it is extremely fulfilling to be able to provide a quality service to a person in need and relieve them from pain and discomfort.
Services Offered
16 Services
Bonding Braces Bridges / Dentures Cleaning Crown / Cap Filling Gum Surgery Implants Nitrous Sedation Root Canal Sleep apnea TMJ Tooth Extraction Veneers Whitening Wisdom Teeth Removal
Bonding , Braces , Bridges / Dentures , Cleaning , Crown / Cap , Filling , Gum Surgery , Implants , Nitrous Sedation , Root Canal , Sleep apnea , TMJ , Tooth Extraction , Veneers , Whitening , Wisdom Teeth Removal
Most Helpful Reviews

(305)

Based on 305 reviews across 2 sources
Reviewed on

June 28th, 2021

• Verified patient

very friendly service and professional. highly recommended

Was this review helpful?

0

found this review helpful

{{ reviews[109721].errors[0] }}

This review is the subjective opinion of a patient and not of Opencare.

Reviewed on

June 17th, 2021

• Verified patient

Excellent service and very friendly staff.

Was this review helpful?

0

found this review helpful

{{ reviews[109532].errors[0] }}

This review is the subjective opinion of a patient and not of Opencare.

Reviewed on

June 17th, 2021

• Verified patient

Dr. Priya and her assistants were amazing. They were welcoming and friendly. Dr. Priya located my problem immediately and helped me form a plan to better care for my teeth. My teeth look very clean and my issue has gone away. I would highly recommend her.

Was this review helpful?

0

found this review helpful

{{ reviews[109504].errors[0] }}

This review is the subjective opinion of a patient and not of Opencare.

Reviewed on

May 6th, 2021

• Verified patient

Very nice humans.

Was this review helpful?

0

found this review helpful

{{ reviews[108866].errors[0] }}

This review is the subjective opinion of a patient and not of Opencare.

Reviewed on

April 26th, 2021

• Verified patient

Great dentistry! Dr. Priya was approachable and efficient. Ms. Ying, the Hygeinist, was extremely patient and so nice.

Was this review helpful?

0

found this review helpful

{{ reviews[108721].errors[0] }}

This review is the subjective opinion of a patient and not of Opencare.

Reviewed on

April 8th, 2021

• Verified patient

Excellent experience. Was very thorough and explain everything. Also didn't try and suggest procedures I didn't absolutely need.

Was this review helpful?

0

found this review helpful

{{ reviews[108524].errors[0] }}

This review is the subjective opinion of a patient and not of Opencare.

Reviewed on

March 29th, 2021

• Verified patient

Excellent doctor

Was this review helpful?

0

found this review helpful

{{ reviews[108404].errors[0] }}

This review is the subjective opinion of a patient and not of Opencare.

Reviewed on

March 25th, 2021

• Verified patient

Great Experience!!! Dr. Kirpalaney and colleagues treat me very well. I recommend this place

Was this review helpful?

0

found this review helpful

{{ reviews[108351].errors[0] }}

This review is the subjective opinion of a patient and not of Opencare.

Reviewed on

March 18th, 2021

• Verified patient

Went for a cleaning and check up and the environment was friendly and clean. Saw the dentist for a short period but the assistant was amazing at her job and took great care!

Was this review helpful?

0

found this review helpful

{{ reviews[108257].errors[0] }}

This review is the subjective opinion of a patient and not of Opencare.

Reviewed on

December 19th, 2020

• Verified patient

I had very good experience with Dr. Priya and her team for my dental appointment. They provided me all the required information during examination.

Was this review helpful?

0

found this review helpful

{{ reviews[107480].errors[0] }}

This review is the subjective opinion of a patient and not of Opencare.

Reviewed on

December 6th, 2020

• Verified patient

She is a great dentist, provides perfect treatment and friendly

Was this review helpful?

0

found this review helpful

{{ reviews[107347].errors[0] }}

This review is the subjective opinion of a patient and not of Opencare.

Reviewed on

November 27th, 2020

• Verified patient

She is great, talk politely and ask us if we have any other question. Good experience.

Was this review helpful?

0

found this review helpful

{{ reviews[107262].errors[0] }}

This review is the subjective opinion of a patient and not of Opencare.

Reviewed on

November 8th, 2020

• Verified patient

Dr. Kirpalaney was amazing. She took the time to explain what she was doing and why, which made the experience so much better.

Was this review helpful?

0

found this review helpful

{{ reviews[106998].errors[0] }}

This review is the subjective opinion of a patient and not of Opencare.

Reviewed on

October 23rd, 2020

• Verified patient

She is awesome

Was this review helpful?

0

found this review helpful

{{ reviews[106808].errors[0] }}

This review is the subjective opinion of a patient and not of Opencare.

Reviewed on

October 15th, 2020

• Verified patient

The clinic is clean and the people are friendly and professional.

Was this review helpful?

0

found this review helpful

{{ reviews[106626].errors[0] }}

This review is the subjective opinion of a patient and not of Opencare.

Reviewed on

September 17th, 2020

• Verified patient

Amazing! Such an amazing experience. Welcoming and compassionate.

Was this review helpful?

0

found this review helpful

{{ reviews[106276].errors[0] }}

This review is the subjective opinion of a patient and not of Opencare.

Reviewed on

September 17th, 2020

• Verified patient

Very knowledgeable

Was this review helpful?

0

found this review helpful

{{ reviews[106250].errors[0] }}

This review is the subjective opinion of a patient and not of Opencare.

Reviewed on

September 16th, 2020

• Verified patient

She was very kind and gentle on my mouth. She was professional and also personable. I was enjoying our conversation as my mouth froze so she could fill my cavity. :)

Was this review helpful?

0

found this review helpful

{{ reviews[106237].errors[0] }}

This review is the subjective opinion of a patient and not of Opencare.

Reviewed on

September 4th, 2020

• Verified patient

It went smoothly and had the dental care I need it

Was this review helpful?

0

found this review helpful

{{ reviews[106115].errors[0] }}

This review is the subjective opinion of a patient and not of Opencare.

Reviewed on

August 24th, 2020

• Verified patient

My visit was very comfortable. The dentist and her assistant was very professional. Didn't offer me any treatment which I don't need. Very happy to know that place!

Was this review helpful?

0

found this review helpful

{{ reviews[105972].errors[0] }}

This review is the subjective opinion of a patient and not of Opencare.

Reviewed on

August 21st, 2020

• Verified patient

Great Service!

Was this review helpful?

0

found this review helpful

{{ reviews[105947].errors[0] }}

This review is the subjective opinion of a patient and not of Opencare.

Reviewed on

August 20th, 2020

• Verified patient

Dr. Kirpalaney and the rest of the staff are Davisville Smiles were all great! They were all very kind and professional.

Was this review helpful?

0

found this review helpful

{{ reviews[105934].errors[0] }}

This review is the subjective opinion of a patient and not of Opencare.

Reviewed on

July 22nd, 2020

• Verified patient

I had a great experience with Dr. Kirpalaney. The dental assistant and dr. were very kind and open. They answered all my questions and gave me tips about dental maintenance. I will definitely come back

Was this review helpful?

0

found this review helpful

{{ reviews[105637].errors[0] }}

This review is the subjective opinion of a patient and not of Opencare.

Reviewed on

July 2nd, 2020

• Verified patient

Dr. Priya is kind, friendly and has great technique in scaling and cleaning. I had one of the most pleasant dentist experience, which is hard to come by!

Was this review helpful?

0

found this review helpful

{{ reviews[105406].errors[0] }}

This review is the subjective opinion of a patient and not of Opencare.

Reviewed on

June 30th, 2020

• Verified patient

Great experience, extremely friend. Did feel out of place even for a moment, explained the procedure well.

Was this review helpful?

0

found this review helpful

{{ reviews[105387].errors[0] }}

This review is the subjective opinion of a patient and not of Opencare.

Reviewed on

April 6th, 2020

• Verified patient

Everything went very smoothly and Dr. Priya was very kind!

Was this review helpful?

0

found this review helpful

{{ reviews[105025].errors[0] }}

This review is the subjective opinion of a patient and not of Opencare.

Reviewed on

March 18th, 2020

• Verified patient

Very friendly.

Was this review helpful?

0

found this review helpful

{{ reviews[104718].errors[0] }}

This review is the subjective opinion of a patient and not of Opencare.

Reviewed on

March 11th, 2020

• Verified patient

Nice, thorough and personable. Will come back.

Was this review helpful?

0

found this review helpful

{{ reviews[103325].errors[0] }}

This review is the subjective opinion of a patient and not of Opencare.

Reviewed on

March 9th, 2020

• Verified patient

Dr. Priya is very good at diagnosis and in taking care of patients

Was this review helpful?

0

found this review helpful

{{ reviews[103047].errors[0] }}

This review is the subjective opinion of a patient and not of Opencare.

Reviewed on

March 7th, 2020

• Verified patient

Very friendly and knowledgeable

Was this review helpful?

0

found this review helpful

{{ reviews[102831].errors[0] }}

This review is the subjective opinion of a patient and not of Opencare.

Reviewed on

March 5th, 2020

• Verified patient

Great experience with Dr Kirpalaney - she spent lots of time getting to know my dental history and cleaning my teeth herself. I would recommend her dental clinic to anyone.

Was this review helpful?

0

found this review helpful

{{ reviews[102433].errors[0] }}

This review is the subjective opinion of a patient and not of Opencare.

Reviewed on

March 4th, 2020

• Verified patient

Good cleaning, good dentist, good clinic. Would recommend. Convenient location.

Was this review helpful?

0

found this review helpful

{{ reviews[102246].errors[0] }}

This review is the subjective opinion of a patient and not of Opencare.

Reviewed on

March 4th, 2020

• Verified patient

Dr. Priya is really nice and friendly. I felt comfortable during my dental checkup.

Was this review helpful?

0

found this review helpful

{{ reviews[102208].errors[0] }}

This review is the subjective opinion of a patient and not of Opencare.

Reviewed on

March 3rd, 2020

• Verified patient

Great value and location. Extremely friendly and professional staff. A pleasure from start to finish. Can't wait to go back.

Was this review helpful?

0

found this review helpful

{{ reviews[102174].errors[0] }}

This review is the subjective opinion of a patient and not of Opencare.

Reviewed on

March 3rd, 2020

• Verified patient

Excellent client care

Was this review helpful?

0

found this review helpful

{{ reviews[102160].errors[0] }}

This review is the subjective opinion of a patient and not of Opencare.

Reviewed on

March 1st, 2020

• Verified patient

She was very gentle and careful. Told me everything I needed to know and kindly answered all of my questions.

Was this review helpful?

0

found this review helpful

{{ reviews[101935].errors[0] }}

This review is the subjective opinion of a patient and not of Opencare.

Reviewed on

February 27th, 2020

• Verified patient

Priya is Very skilled and easy to communicate with. Very knowledgeable and great set of hands.

Was this review helpful?

0

found this review helpful

{{ reviews[101507].errors[0] }}

This review is the subjective opinion of a patient and not of Opencare.

Reviewed on

February 26th, 2020

• Verified patient

Great doctor, client care and treatment

Was this review helpful?

0

found this review helpful

{{ reviews[101342].errors[0] }}

This review is the subjective opinion of a patient and not of Opencare.

Reviewed on

February 25th, 2020

• Verified patient

I haven't been to the dentist in 12 years Davisville Dental was great. Dr.Priya was kind thoroughly cleaned my teeth and explained all the steps. She double checked with my insurance to make sure that I could afford my follow up treatments.

Was this review helpful?

0

found this review helpful

{{ reviews[101221].errors[0] }}

This review is the subjective opinion of a patient and not of Opencare.

Reviewed on

February 24th, 2020

• Verified patient

Easy relaxing and the employees were fun

Was this review helpful?

0

found this review helpful

{{ reviews[101115].errors[0] }}

This review is the subjective opinion of a patient and not of Opencare.

Reviewed on

February 22nd, 2020

• Verified patient

Very friendly and relax environment. The specialist was really good.

Was this review helpful?

0

found this review helpful

{{ reviews[100949].errors[0] }}

This review is the subjective opinion of a patient and not of Opencare.

Reviewed on

February 20th, 2020

• Verified patient

Ma

Was this review helpful?

0

found this review helpful

{{ reviews[100717].errors[0] }}

This review is the subjective opinion of a patient and not of Opencare.

Reviewed on

February 18th, 2020

• Verified patient

Super friendly and fantastic service. Fair and transparent with pricing.

Was this review helpful?

0

found this review helpful

{{ reviews[100413].errors[0] }}

This review is the subjective opinion of a patient and not of Opencare.

Reviewed on

February 13th, 2020

• Verified patient

work was done quickly. everyone was very nice. I will go there again.

Was this review helpful?

0

found this review helpful

{{ reviews[99721].errors[0] }}

This review is the subjective opinion of a patient and not of Opencare.

Reviewed on

February 12th, 2020

• Verified patient

Very convenient and easy process. Good location and great dentist.

Was this review helpful?

0

found this review helpful

{{ reviews[99541].errors[0] }}

This review is the subjective opinion of a patient and not of Opencare.

Reviewed on

February 12th, 2020

• Verified patient

My whole experience was excellent with Dr Priya and her team. I would be nervous getting a scaling and examination but she was brilliant and made me feel at ease

Was this review helpful?

0

found this review helpful

{{ reviews[99539].errors[0] }}

This review is the subjective opinion of a patient and not of Opencare.

Reviewed on

February 8th, 2020

• Verified patient

Great team, entertained my 4 year old while I had my appointment. Everyone is fantastic!

Was this review helpful?

0

found this review helpful

{{ reviews[99047].errors[0] }}

This review is the subjective opinion of a patient and not of Opencare.

Reviewed on

February 8th, 2020

• Verified patient

Dr. Priya was very efficient, she made sure she explained me the further steps to avoid cavities and cleaning methods for future. Teeth cleaning felt really good and I can see a big difference. Thank you

Was this review helpful?

0

found this review helpful

{{ reviews[99015].errors[0] }}

This review is the subjective opinion of a patient and not of Opencare.

Reviewed on

February 5th, 2020

• Verified patient

Great experience, friendly staff, and comfortable atmosphere. Thanks for the great service, I'll see you in 6 months.

Was this review helpful?

0

found this review helpful

{{ reviews[98534].errors[0] }}

This review is the subjective opinion of a patient and not of Opencare.

Reviewed on

February 5th, 2020

• Verified patient

I am extremely nervous to go to the dentist and Dr. Priya Kirpalaney made me feel comfortable and at ease. I would highly recommend her for anyone who is hesitant at going to the dentist.

Was this review helpful?

0

found this review helpful

{{ reviews[98401].errors[0] }}

This review is the subjective opinion of a patient and not of Opencare.

Reviewed on

February 4th, 2020

• Verified patient

Very friendly and professional!

Was this review helpful?

0

found this review helpful

{{ reviews[98200].errors[0] }}

This review is the subjective opinion of a patient and not of Opencare.

Reviewed on

February 3rd, 2020

• Verified patient

Mary was very calming and thorough. Really appreciate her and Dr Kirpalaney taking the time to listen to my concerns and put me at ease.

Was this review helpful?

0

found this review helpful

{{ reviews[98156].errors[0] }}

This review is the subjective opinion of a patient and not of Opencare.

Reviewed on

January 30th, 2020

• Verified patient

Everyone at the office is very friendly!

Was this review helpful?

0

found this review helpful

{{ reviews[97805].errors[0] }}

This review is the subjective opinion of a patient and not of Opencare.

Reviewed on

January 30th, 2020

• Verified patient

My visit to Dr.Priya Kirpalaney was great, the appointment itself was quick, I enjoyed having a nice conversation with the staff and everybody was very kind and helpful, I went recommended by a family member and I would definitely recommend it to others.

Was this review helpful?

0

found this review helpful

{{ reviews[97736].errors[0] }}

This review is the subjective opinion of a patient and not of Opencare.

Reviewed on

January 26th, 2020

• Verified patient

Dr. Priya was very nice and kind

Was this review helpful?

0

found this review helpful

{{ reviews[97302].errors[0] }}

This review is the subjective opinion of a patient and not of Opencare.

Reviewed on

January 25th, 2020

• Verified patient

Great experience.

Was this review helpful?

0

found this review helpful

{{ reviews[97251].errors[0] }}

This review is the subjective opinion of a patient and not of Opencare.

Reviewed on

January 22nd, 2020

• Verified patient

I had a great experience with Dr. Priya and her team. Hygienist, Mary Bennett, did my cleaning. I have sensitive gums and she was very calm and careful throughout and she has a lovely laugh.

Was this review helpful?

0

found this review helpful

{{ reviews[96853].errors[0] }}

This review is the subjective opinion of a patient and not of Opencare.

Reviewed on

January 21st, 2020

• Verified patient

She is extremely cool doctor and be patient.. overall it was good

Was this review helpful?

0

found this review helpful

{{ reviews[96560].errors[0] }}

This review is the subjective opinion of a patient and not of Opencare.

Reviewed on

January 20th, 2020

• Verified patient

Very professional

Was this review helpful?

0

found this review helpful

{{ reviews[96491].errors[0] }}

This review is the subjective opinion of a patient and not of Opencare.

Reviewed on

January 14th, 2020

• Verified patient

Dr. Priya Kirpalaney is professional and attentive.

Was this review helpful?

0

found this review helpful

{{ reviews[95753].errors[0] }}

This review is the subjective opinion of a patient and not of Opencare.

Reviewed on

January 8th, 2020

• Verified patient

I found Dr. Priya to be such a genuinely caring dentist who ensures she got to know me by asking questions to make solid recommendations. She didn't suggest anything that wasn't necessary or scared me into needing a crazy surgery as other dentists might do in order to get their patients to come back. I highly recommend this dentistry clinic and I thank Opencare for making the connection!

Was this review helpful?

0

found this review helpful

{{ reviews[95233].errors[0] }}

This review is the subjective opinion of a patient and not of Opencare.

Reviewed on

January 8th, 2020

• Verified patient

The staff at Davisville Smiles are incredibly professional and welcoming. Mary did my cleaning and let me know what was happening with each step. I was nervous, and Mary absolutely put me at ease. Would absolutely recommend to anyone with anxiety around dental visits.

Was this review helpful?

0

found this review helpful

{{ reviews[95176].errors[0] }}

This review is the subjective opinion of a patient and not of Opencare.

Reviewed on

January 7th, 2020

• Verified patient

She is so kind to new patient.. very friendly and professional

Was this review helpful?

0

found this review helpful

{{ reviews[95089].errors[0] }}

This review is the subjective opinion of a patient and not of Opencare.

Reviewed on

December 20th, 2019

• Verified patient

Great experience, relaxed environment, nice people!

Was this review helpful?

0

found this review helpful

{{ reviews[94358].errors[0] }}

This review is the subjective opinion of a patient and not of Opencare.

Reviewed on

December 19th, 2019

• Verified patient

Very friendly and knowledgeable staff. They made my visit a pleasure. I will definitely be back for future work.

Was this review helpful?

0

found this review helpful

{{ reviews[94290].errors[0] }}

This review is the subjective opinion of a patient and not of Opencare.

Reviewed on

December 19th, 2019

• Verified patient

Dr. Kiroalaney took the time to listen to my concerns regarding my oral health and answered all of my insurance questions. As a student who is unfamiliar with insurance this gave me a lot of peace of mind. We had other meaningful conversations which made the experience relaxing and overall beneficial.

Was this review helpful?

0

found this review helpful

{{ reviews[94240].errors[0] }}

This review is the subjective opinion of a patient and not of Opencare.

Reviewed on

December 17th, 2019

• Verified patient

Great experience, very professional

Was this review helpful?

0

found this review helpful

{{ reviews[94070].errors[0] }}

This review is the subjective opinion of a patient and not of Opencare.

Reviewed on

December 16th, 2019

• Verified patient

Cordial staff, highly skilled doctor

Was this review helpful?

0

found this review helpful

{{ reviews[93916].errors[0] }}

This review is the subjective opinion of a patient and not of Opencare.

Reviewed on

December 10th, 2019

• Verified patient

Dr. Kirpalaney is so friendly and kind, and thoroughly answered all of my questions and gave me suggestions and tips on how to take care of my teeth.

Was this review helpful?

0

found this review helpful

{{ reviews[93204].errors[0] }}

This review is the subjective opinion of a patient and not of Opencare.

Reviewed on

December 10th, 2019

• Verified patient

The staff are friendly and they make you comfortable. I did X-Ray and clean-ups and I'm perfectly happy with my experience. Although, I had to wait 35 minutes after my appointment to be accepted.

Was this review helpful?

0

found this review helpful

{{ reviews[93184].errors[0] }}

This review is the subjective opinion of a patient and not of Opencare.

Reviewed on

December 7th, 2019

• Verified patient

Very knowledgeable

Was this review helpful?

0

found this review helpful

{{ reviews[92950].errors[0] }}

This review is the subjective opinion of a patient and not of Opencare.

Reviewed on

December 5th, 2019

• Verified patient

Dr. Priya is great! She is gentle and personalble.

Was this review helpful?

0

found this review helpful

{{ reviews[92680].errors[0] }}

This review is the subjective opinion of a patient and not of Opencare.

Reviewed on

December 5th, 2019

• Verified patient

I had a good experience with Dr. Kirpalaney. Appointment was thorough, fast and painless. They were able to see me within a week of my inquiry.

Was this review helpful?

0

found this review helpful

{{ reviews[92658].errors[0] }}

This review is the subjective opinion of a patient and not of Opencare.

Reviewed on

December 3rd, 2019

• Verified patient

Dr Priya Kirpalaney and crew were fantastic! Very welcoming. Upon my arrival I had a two patients whom asked me if this was my first visit at the clinic and assured me this practice was worth it. They were not wrong.

Was this review helpful?

0

found this review helpful

{{ reviews[92375].errors[0] }}

This review is the subjective opinion of a patient and not of Opencare.

Reviewed on

November 30th, 2019

• Verified patient

Was a friendly doctor and did an excellent cleanup

Was this review helpful?

0

found this review helpful

{{ reviews[92176].errors[0] }}

This review is the subjective opinion of a patient and not of Opencare.

Reviewed on

November 28th, 2019

• Verified patient

great experience

Was this review helpful?

0

found this review helpful

{{ reviews[91936].errors[0] }}

This review is the subjective opinion of a patient and not of Opencare.

Reviewed on

November 25th, 2019

• Verified patient

Dr Kirpalaney was very nice and professional. I had a great experience at my appointment and she was even able to fit in getting a mold of my teeth at the end, to fit me for a mouth guard to prevent grinding my teeth while sleeping. The dental hygienist was also very friendly while she took x-rays of my teeth and while assisting Dr Kirpalaney. She was also great with taking breaks during my teeth cleaning when she felt like I needed it, and made an effort to explain everything she was doing.

Was this review helpful?

0

found this review helpful

{{ reviews[91619].errors[0] }}

This review is the subjective opinion of a patient and not of Opencare.

Reviewed on

November 22nd, 2019

• Verified patient

Very thorough inspection and dental services.

Was this review helpful?

0

found this review helpful

{{ reviews[91398].errors[0] }}

This review is the subjective opinion of a patient and not of Opencare.

Reviewed on

November 21st, 2019

• Verified patient

Good and straight to point

Was this review helpful?

0

found this review helpful

{{ reviews[91062].errors[0] }}

This review is the subjective opinion of a patient and not of Opencare.

Reviewed on

November 19th, 2019

• Verified patient

I had such a good experience here! Very thorough teeth cleaning and great patient care. I would recommend this place to anyone!

Was this review helpful?

0

found this review helpful

{{ reviews[90680].errors[0] }}

This review is the subjective opinion of a patient and not of Opencare.

Reviewed on

November 10th, 2019

• Verified patient

Great Experience.Thanks

Was this review helpful?

0

found this review helpful

{{ reviews[89205].errors[0] }}

This review is the subjective opinion of a patient and not of Opencare.

Reviewed on

November 5th, 2019

• Verified patient

The experience was great...the atmosphere was amazing and very friendly manner....everyone is very courteous to new patients.

Was this review helpful?

0

found this review helpful

{{ reviews[88559].errors[0] }}

This review is the subjective opinion of a patient and not of Opencare.

Reviewed on

November 4th, 2019

• Verified patient

Nice dental care clinic and staff

Was this review helpful?

0

found this review helpful

{{ reviews[88337].errors[0] }}

This review is the subjective opinion of a patient and not of Opencare.

Reviewed on

October 31st, 2019

• Verified patient

Very gentle and sweet. Talkative and great at cleaning teeth!

Was this review helpful?

0

found this review helpful

{{ reviews[87892].errors[0] }}

This review is the subjective opinion of a patient and not of Opencare.

Reviewed on

October 30th, 2019

• Verified patient

She is extremely knowledgeable and fix my cap in the first visit itself. Very helpful staff too

Was this review helpful?

0

found this review helpful

{{ reviews[87772].errors[0] }}

This review is the subjective opinion of a patient and not of Opencare.

Reviewed on

October 29th, 2019

• Verified patient

My appointment with Dr. Priya were awesome. I didn't feel like I was into a dentist chair. I would recommend anyone to check her out. Thanks!!!

Was this review helpful?

0

found this review helpful

{{ reviews[87615].errors[0] }}

This review is the subjective opinion of a patient and not of Opencare.

Reviewed on

October 22nd, 2019

• Verified patient

Dr. Kirpalaney was warm, thorough, gentle and very easy to talk to. Her assistant and hygienist were also great. Great choice!

Was this review helpful?

0

found this review helpful

{{ reviews[86691].errors[0] }}

This review is the subjective opinion of a patient and not of Opencare.

Reviewed on

October 21st, 2019

• Verified patient

Dr Kirpalaney was great!

Was this review helpful?

0

found this review helpful

{{ reviews[86441].errors[0] }}

This review is the subjective opinion of a patient and not of Opencare.

Reviewed on

October 11th, 2019

• Verified patient

The service was great. Dr. Priya was kind and took great interest in my case. She also provided some great suggestions

Was this review helpful?

0

found this review helpful

{{ reviews[85224].errors[0] }}

This review is the subjective opinion of a patient and not of Opencare.

Reviewed on

September 30th, 2019

• Verified patient

The hygienist Ying was so friendly, and offered to numb my mouth with gel because I don't enjoy the experience of getting my teeth cleaned. It was the first time anyone has offered that to me! Made a huge difference. Dr. Priya was also so nice and pleasant to chat with.

Was this review helpful?

0

found this review helpful

{{ reviews[83941].errors[0] }}

This review is the subjective opinion of a patient and not of Opencare.

Reviewed on

September 29th, 2019

• Verified patient

The front desk made mistakes twice about my insurance claim and had to come back.

Was this review helpful?

0

found this review helpful

{{ reviews[83918].errors[0] }}

This review is the subjective opinion of a patient and not of Opencare.

Reviewed on

September 24th, 2019

• Verified patient

I had a great experience with Dr. Kirpalaney and her team. Everyone was very friendly and professional. The dental hygienist was very thorough in cleaning and explaining what was going on and suggestions to improve my oral care routine.

Was this review helpful?

0

found this review helpful

{{ reviews[83500].errors[0] }}

This review is the subjective opinion of a patient and not of Opencare.

Reviewed on

September 19th, 2019

• Verified patient

Great experience having a check up and cleaning by Dr. Priya. Read reviews of other clinics about mostly dental hygienist doing the cleaning and not seeing the doctor. Dr. Priya was very gentle and took extra care not to touch the sensitive area too much. She also explained how to better care for my teeth. She didn't tell me to get any other treatment that was unnecessary but taught me home care methods more.

Was this review helpful?

0

found this review helpful

{{ reviews[82920].errors[0] }}

This review is the subjective opinion of a patient and not of Opencare.

Reviewed on

September 10th, 2019

• Verified patient

Dr. Kirpalaney and her staff made it a comfortable experience for me and my daughter. She's approachable and explained things clearly. We were very satisfied with the service.

Was this review helpful?

0

found this review helpful

{{ reviews[82015].errors[0] }}

This review is the subjective opinion of a patient and not of Opencare.

Reviewed on

August 28th, 2019

• Verified patient

It was good...i was happy and i will...well i already made my next appointment

Was this review helpful?

0

found this review helpful

{{ reviews[81208].errors[0] }}

This review is the subjective opinion of a patient and not of Opencare.

Reviewed on

August 27th, 2019

• Verified patient

Wonderful hospitality

Was this review helpful?

0

found this review helpful

{{ reviews[81131].errors[0] }}

This review is the subjective opinion of a patient and not of Opencare.

Reviewed on

August 26th, 2019

• Verified patient

Went in to get a filling - she took an X-ray and filled the tooth. It was an early appointment- I seemed to be the only patient. She gave me a 10% discount after finding out I don't have insurance.

Was this review helpful?

0

found this review helpful

{{ reviews[81115].errors[0] }}

This review is the subjective opinion of a patient and not of Opencare.

Reviewed on

August 15th, 2019

• Verified patient

Dr Kirpalaney is great. She's very friendly and did an amazing job.

Was this review helpful?

0

found this review helpful

{{ reviews[80416].errors[0] }}

This review is the subjective opinion of a patient and not of Opencare.

Reviewed on

July 30th, 2019

• Verified patient

Dr. Priya was great. I haven't been to the dentist in a while and she took the ick out of having to go. She and all the staff in the office were very kind and took time to make sure I knew and understood what was going on throughout the appointment. Thank you!

Was this review helpful?

0

found this review helpful

{{ reviews[79381].errors[0] }}

This review is the subjective opinion of a patient and not of Opencare.

Reviewed on

July 30th, 2019

• Verified patient

Seems nice and professional

Was this review helpful?

0

found this review helpful

{{ reviews[79325].errors[0] }}

This review is the subjective opinion of a patient and not of Opencare.

Reviewed on

July 14th, 2019

• Verified patient

Great overall experience! Excellent professionals and very gentle front desk staff!

Was this review helpful?

0

found this review helpful

{{ reviews[78139].errors[0] }}

This review is the subjective opinion of a patient and not of Opencare.

Reviewed on

July 13th, 2019

• Verified patient

fantabulous doctor and friendly .

Was this review helpful?

0

found this review helpful

{{ reviews[78120].errors[0] }}

This review is the subjective opinion of a patient and not of Opencare.

Reviewed on

July 13th, 2019

• Verified patient

Everyone was kind and caring. Process was hassle free. Majority of the visit was cleaning, and the dental hygienist took the extra time not to hurt me. It was less painful than my previous cleanings.

Was this review helpful?

0

found this review helpful

{{ reviews[78114].errors[0] }}

This review is the subjective opinion of a patient and not of Opencare.

Reviewed on

July 11th, 2019

• Verified patient

Nice and quick service.

Was this review helpful?

0

found this review helpful

{{ reviews[77910].errors[0] }}

This review is the subjective opinion of a patient and not of Opencare.

Reviewed on

July 11th, 2019

• Verified patient

Amazing experience always. Doctor and the whole clinic is great.

Was this review helpful?

0

found this review helpful

{{ reviews[77907].errors[0] }}

This review is the subjective opinion of a patient and not of Opencare.

Reviewed on

July 9th, 2019

• Verified patient

It was a great experience

Was this review helpful?

0

found this review helpful

{{ reviews[77756].errors[0] }}

This review is the subjective opinion of a patient and not of Opencare.

Reviewed on

July 9th, 2019

• Verified patient

Great professional! She did a wonderful job and I'll definitely come back and refer her to other people.

Was this review helpful?

0

found this review helpful

{{ reviews[77729].errors[0] }}

This review is the subjective opinion of a patient and not of Opencare.

Reviewed on

June 1st, 2019

• Verified patient

Effective cleaning.

Was this review helpful?

0

found this review helpful

{{ reviews[75604].errors[0] }}

This review is the subjective opinion of a patient and not of Opencare.

Reviewed on

May 30th, 2019

• Verified patient

Would highly recommend her.

Was this review helpful?

0

found this review helpful

{{ reviews[75458].errors[0] }}

This review is the subjective opinion of a patient and not of Opencare.

Reviewed on

May 30th, 2019

• Verified patient

It was nice and friendly.

Was this review helpful?

0

found this review helpful

{{ reviews[75388].errors[0] }}

This review is the subjective opinion of a patient and not of Opencare.

Reviewed on

May 3rd, 2019

• Verified patient

Very friendly attitude from everyone. It was one of the very few times that I did not feel any pain or discomfort. Professional in every detail and the whole visit was very easy.

Was this review helpful?

0

found this review helpful

{{ reviews[74068].errors[0] }}

This review is the subjective opinion of a patient and not of Opencare.

Reviewed on

April 24th, 2019

• Verified patient

Amazing service, with friendly and professional staff.

Was this review helpful?

0

found this review helpful

{{ reviews[73571].errors[0] }}

This review is the subjective opinion of a patient and not of Opencare.

Reviewed on

April 16th, 2019

• Verified patient

Dr.Priya is very kind and considerate of her patients. She took the time to make sure I was comfortable and talked with me throughout my initial visit. I look forward to visiting again in 6 months!

Was this review helpful?

0

found this review helpful

{{ reviews[73140].errors[0] }}

This review is the subjective opinion of a patient and not of Opencare.

Reviewed on

April 12th, 2019

• Verified patient

Really nice dentist. Very friendly staff and relaxing environment.

Was this review helpful?

0

found this review helpful

{{ reviews[73001].errors[0] }}

This review is the subjective opinion of a patient and not of Opencare.

Reviewed on

April 9th, 2019

• Verified patient

Great experience booking and Priya was very friendly.

Was this review helpful?

0

found this review helpful

{{ reviews[72787].errors[0] }}

This review is the subjective opinion of a patient and not of Opencare.

Reviewed on

March 19th, 2019

• Verified patient

Very good dentist

Was this review helpful?

0

found this review helpful

{{ reviews[71676].errors[0] }}

This review is the subjective opinion of a patient and not of Opencare.

Reviewed on

March 6th, 2019

• Verified patient

She is amazing! I am really nervous of going to the dentist but she made me feel very comfortable and explained everything very well. I feel like I actually understand what is going on now.

Was this review helpful?

0

found this review helpful

{{ reviews[70693].errors[0] }}

This review is the subjective opinion of a patient and not of Opencare.

Reviewed on

March 2nd, 2019

• Verified patient

Dr. Priya Kirpalaney provided a great experience for me. I appreciated being able to go on a Saturday as to not have to take any time off work. She was quick but thorough. I am glad to have found a good dentist.

Was this review helpful?

0

found this review helpful

{{ reviews[70535].errors[0] }}

This review is the subjective opinion of a patient and not of Opencare.

Reviewed on

February 25th, 2019

• Verified patient

It was really really great

Was this review helpful?

0

found this review helpful

{{ reviews[70179].errors[0] }}

This review is the subjective opinion of a patient and not of Opencare.

Reviewed on

February 23rd, 2019

• Verified patient

Great dentist!

Was this review helpful?

0

found this review helpful

{{ reviews[70122].errors[0] }}

This review is the subjective opinion of a patient and not of Opencare.

Reviewed on

February 22nd, 2019

• Verified patient

Great location ans friendly staff.

Was this review helpful?

0

found this review helpful

{{ reviews[70064].errors[0] }}

This review is the subjective opinion of a patient and not of Opencare.

Reviewed on

February 11th, 2019

• Verified patient

I went for complete oral checkup and cleaning. Dr Priya ensured the treatment goes smoothly and I did not feel any pain.

Was this review helpful?

0

found this review helpful

{{ reviews[68915].errors[0] }}

This review is the subjective opinion of a patient and not of Opencare.

Reviewed on

February 10th, 2019

• Verified patient

Intelligent, efficient, friendly, and practical. Would recommend to anyone.

Was this review helpful?

0

found this review helpful

{{ reviews[68907].errors[0] }}

This review is the subjective opinion of a patient and not of Opencare.

Reviewed on

February 10th, 2019

• Verified patient

Very professional and comfortable experience. Both doctor and dental assistant were extremely pleasant. They went above and beyond.

Was this review helpful?

0

found this review helpful

{{ reviews[68901].errors[0] }}

This review is the subjective opinion of a patient and not of Opencare.

Reviewed on

February 9th, 2019

• Verified patient

She is a nice dentist with vast amount of experience.

Was this review helpful?

0

found this review helpful

{{ reviews[68853].errors[0] }}

This review is the subjective opinion of a patient and not of Opencare.

Reviewed on

February 5th, 2019

• Verified patient

Great experience! The hygienist Steph was very friendly, as was Dr. Kirpalaney. Put me at ease. Didn't have to wait at all. Lovely visit.

Was this review helpful?

0

found this review helpful

{{ reviews[68297].errors[0] }}

This review is the subjective opinion of a patient and not of Opencare.

Reviewed on

February 1st, 2019

• Verified patient

Dr. Priya is amazing. I love how thoroght she is in the health and care of your teeth. She recommends procedures without any pressure and listens to your concerns and addresses them. So far so good! Warm and friendly receptionist also.

Was this review helpful?

0

found this review helpful

{{ reviews[68155].errors[0] }}

This review is the subjective opinion of a patient and not of Opencare.

Reviewed on

January 30th, 2019

• Verified patient

Dr. Priya and staff are friendly, efficient, and patient-focused. Thank you for being my only good experience at the dentist in all my life!

Was this review helpful?

0

found this review helpful

{{ reviews[68002].errors[0] }}

This review is the subjective opinion of a patient and not of Opencare.

Reviewed on

December 18th, 2018

• Verified patient

The hygienist was thorough but gentle. One of my best experiences at a dentist office. ....from the time I walked in to the completion of my appointment.

Was this review helpful?

0

found this review helpful

{{ reviews[66404].errors[0] }}

This review is the subjective opinion of a patient and not of Opencare.

Reviewed on

December 12th, 2018

• Verified patient

Everyone at Dr. Priya's practice was just brilliant. Super nice, explained everything that was happening and made the regular unpleasant dentist visit a lot more bearable. Dr. Priya herself is articulate and explains everything in detail. Super thanks to the team

Was this review helpful?

0

found this review helpful

{{ reviews[66099].errors[0] }}

This review is the subjective opinion of a patient and not of Opencare.

Reviewed on

December 11th, 2018

• Verified patient

My first dental visit. Very patient staff. Will definitely recommend to anyone looking for a dentist.

Was this review helpful?

0

found this review helpful

{{ reviews[66067].errors[0] }}

This review is the subjective opinion of a patient and not of Opencare.

Reviewed on

December 4th, 2018

• Verified patient

Very attentive, fast and kind!

Was this review helpful?

0

found this review helpful

{{ reviews[65728].errors[0] }}

This review is the subjective opinion of a patient and not of Opencare.

Reviewed on

December 2nd, 2018

• Verified patient

Dr Priya was amazing, quick service, on a weekend do I didn't have to take time off work. She was gentle, thorough and gave great service. Very highly recommended.

Was this review helpful?

0

found this review helpful

{{ reviews[65651].errors[0] }}

This review is the subjective opinion of a patient and not of Opencare.

Reviewed on

November 26th, 2018

• Verified patient

Excellent office! Very nice doctor

Was this review helpful?

0

found this review helpful

{{ reviews[65347].errors[0] }}

This review is the subjective opinion of a patient and not of Opencare.

Reviewed on

November 19th, 2018

• Verified patient

The whole check-in was hassle-free, I was taken right away at the appointment time. Dr. Kirpalaney and staff were very helpful and friendly, and the whole process was, dare I say it, enjoyable! I was put very much at ease for the duration of the appointment. Highly recommended!

Was this review helpful?

0

found this review helpful

{{ reviews[65014].errors[0] }}

This review is the subjective opinion of a patient and not of Opencare.

Reviewed on

November 18th, 2018

• Verified patient

Really nice and professional Doctor. I had a cleaning done. She made me feel comfortable and at ease. I would definitely recommend her. First time visits were more expensive than I have anticipated.

Was this review helpful?

0

found this review helpful

{{ reviews[64998].errors[0] }}

This review is the subjective opinion of a patient and not of Opencare.

Reviewed on

November 17th, 2018

• Verified patient

Very friendly and to the point. She's not looking for work just to bill for it, like my last dentist did. This was my first visit, and I'll most likely stick with this doctor.

Was this review helpful?

0

found this review helpful

{{ reviews[64975].errors[0] }}

This review is the subjective opinion of a patient and not of Opencare.

Reviewed on

November 13th, 2018

• Verified patient

She is just great.

Was this review helpful?

0

found this review helpful

{{ reviews[64764].errors[0] }}

This review is the subjective opinion of a patient and not of Opencare.

Reviewed on

November 3rd, 2018

• Verified patient

Great first visit to have my teeth fixed. I copped my tooth and it was quickly repaired. Found my new dentist and looking forward to the deep clean!

Was this review helpful?

0

found this review helpful

{{ reviews[64362].errors[0] }}

This review is the subjective opinion of a patient and not of Opencare.

Reviewed on

November 1st, 2018

• Verified patient

in my very first visit, I feel more comfortable with the Doctor. She is friendly, patient and gives enough time to make sure the patient is calm and comfortable with the treatment.

Was this review helpful?

0

found this review helpful

{{ reviews[64253].errors[0] }}

This review is the subjective opinion of a patient and not of Opencare.

Reviewed on

October 30th, 2018

• Verified patient

It's not the fanciest clinic like some of the dental clinics out there but Dr. Kirpalaney is really great. I highly recommend her.

Was this review helpful?

0

found this review helpful

{{ reviews[64166].errors[0] }}

This review is the subjective opinion of a patient and not of Opencare.

Reviewed on

October 30th, 2018

• Verified patient

my daughter is Deaf and transgender. Dentist was very aware and helpful, considerate

Was this review helpful?

0

found this review helpful

{{ reviews[64163].errors[0] }}

This review is the subjective opinion of a patient and not of Opencare.

Reviewed on

October 18th, 2018

• Verified patient

I'm very anxious when I go to the dentist. I found Dr Priya Kirpalaney to be very kind and professional. She did her best to help my relax. Definitely would recommend.

Was this review helpful?

0

found this review helpful

{{ reviews[63631].errors[0] }}

This review is the subjective opinion of a patient and not of Opencare.

Reviewed on

October 9th, 2018

• Verified patient

Went for cleaning. Took 45 mins and 10 mins for filling form beacuse of first tim. Dr is very good and polite. Made sure i didnt panic or go sleepy. Assistant who helped with cleaning and xray was quite good aswell. Overall it was a pleasant and smooth experience.

Was this review helpful?

0

found this review helpful

{{ reviews[63262].errors[0] }}

This review is the subjective opinion of a patient and not of Opencare.

Reviewed on

October 9th, 2018

• Verified patient

Very considerate and good service

Was this review helpful?

0

found this review helpful

{{ reviews[63244].errors[0] }}

This review is the subjective opinion of a patient and not of Opencare.

Reviewed on

October 4th, 2018

• Verified patient

Dr. Prya is one of the best dentist that I ever went, she is knowledgeable and efficient. I love her and I totally recommend her and her team.

Was this review helpful?

0

found this review helpful

{{ reviews[63076].errors[0] }}

This review is the subjective opinion of a patient and not of Opencare.

Reviewed on

October 4th, 2018

• Verified patient

Doctor K is so nice and gentle! Excellent service from everyone in the practice. Doctor K even suggested that I take an x ray copy of one of my teeth that I'm getting a crown on in another country so that I have it handy. Receptionist is friendly and nice, she explained my bill and my insurance to me and made sure to send me a reminder for my next appointment in six months.

Was this review helpful?

0

found this review helpful

{{ reviews[63060].errors[0] }}

This review is the subjective opinion of a patient and not of Opencare.

Reviewed on

September 26th, 2018

• Verified patient

I am always nervous about seeing the dentist because I lived abroad for many years and have some bad eating and brushing habits. Dr Priya was kind, understanding and did a great job fixing my teeth. She gave me encouraging tips for the future and made me feel proud for taking the step towards better dental health.

Was this review helpful?

0

found this review helpful

{{ reviews[62630].errors[0] }}

This review is the subjective opinion of a patient and not of Opencare.

Reviewed on

September 24th, 2018

• Verified patient

Good doctors. They explained and provided a thorough consultation.

Was this review helpful?

0

found this review helpful

{{ reviews[62531].errors[0] }}

This review is the subjective opinion of a patient and not of Opencare.

Reviewed on

September 21st, 2018

• Verified patient

Super friendly and efficient

Was this review helpful?

0

found this review helpful

{{ reviews[62469].errors[0] }}

This review is the subjective opinion of a patient and not of Opencare.

Reviewed on

September 19th, 2018

• Verified patient

Great experience at Dr. Priya's practice! I was provided very timely and attentive service. Mary did a wonderful job with cleaning and polishing and it was honestly the least painful dentist visit I have had so far. The Staff is very friendly too! highly recommended.

Was this review helpful?

0

found this review helpful

{{ reviews[62367].errors[0] }}

This review is the subjective opinion of a patient and not of Opencare.

Reviewed on

September 14th, 2018

• Verified patient

Dr. Kirpalaney was professional and the appointment was on time and efficient.

Was this review helpful?

0

found this review helpful

{{ reviews[62194].errors[0] }}

This review is the subjective opinion of a patient and not of Opencare.

Reviewed on

September 13th, 2018

• Verified patient

Really enjoyed Dr.

Was this review helpful?

0

found this review helpful

{{ reviews[62116].errors[0] }}

This review is the subjective opinion of a patient and not of Opencare.

Reviewed on

September 12th, 2018

• Verified patient

Very thorough friendly and considerate.

Was this review helpful?

0

found this review helpful

{{ reviews[62067].errors[0] }}

This review is the subjective opinion of a patient and not of Opencare.

Reviewed on

September 12th, 2018

• Verified patient

Awesome dentist. She engaged me in conversations so that the experience was very pleasant

Was this review helpful?

0

found this review helpful

{{ reviews[62046].errors[0] }}

This review is the subjective opinion of a patient and not of Opencare.

Reviewed on

September 6th, 2018

• Verified patient

Dr. Priya Kirpalaney was very kind and explained what was wrong with my tooth that was causing me pain. It ended up being my wisdom tooth and she easily performed the surgery in less than 10 minutes.

Was this review helpful?

0

found this review helpful

{{ reviews[61851].errors[0] }}

This review is the subjective opinion of a patient and not of Opencare.

Reviewed on

August 29th, 2018

• Verified patient

Amazing experience. Easy check-in and claim process.

Was this review helpful?

0

found this review helpful

{{ reviews[61170].errors[0] }}

This review is the subjective opinion of a patient and not of Opencare.

Reviewed on

August 28th, 2018

• Verified patient

Amazing experience. I think I found my destist for life. Thank you Dr. Priya.

Was this review helpful?

0

found this review helpful

{{ reviews[60917].errors[0] }}

This review is the subjective opinion of a patient and not of Opencare.

Reviewed on

August 24th, 2018

• Verified patient

Best dentist ever, very friendly and accomodating

Was this review helpful?

0

found this review helpful

{{ reviews[60802].errors[0] }}

This review is the subjective opinion of a patient and not of Opencare.

Reviewed on

August 23rd, 2018

• Verified patient

Great experience!

Was this review helpful?

0

found this review helpful

{{ reviews[60790].errors[0] }}

This review is the subjective opinion of a patient and not of Opencare.

Reviewed on

August 18th, 2018

• Verified patient

Great experience. Got in quickly, and Dr. Kirpalaney was attentive and made the experience stress-free. Will be going back!

Was this review helpful?

0

found this review helpful

{{ reviews[60563].errors[0] }}

This review is the subjective opinion of a patient and not of Opencare.

Reviewed on

August 1st, 2018

• Verified patient

This is a Dr who cares about your health. I never felt more at ease while at the dentist thanks to Dr Kirpalaney's approach. Usually I'm pretty nervous but this visit was a breeze. I am actually looking forward to the next visit. Can't thank you enough.

Was this review helpful?

0

found this review helpful

{{ reviews[59968].errors[0] }}

This review is the subjective opinion of a patient and not of Opencare.

Reviewed on

July 22nd, 2018

• Verified patient

My appointment was super smooth and detail. they care about my dental health and suggest great things to improve it.

Was this review helpful?

0

found this review helpful

{{ reviews[59278].errors[0] }}

This review is the subjective opinion of a patient and not of Opencare.

Reviewed on

July 21st, 2018

• Verified patient

I have a lot of anxiety about going to the dentist, but Dr. Kirpalaney put me at ease. I will definitely be returning!

Was this review helpful?

0

found this review helpful

{{ reviews[59260].errors[0] }}

This review is the subjective opinion of a patient and not of Opencare.

Reviewed on

July 19th, 2018

• Verified patient

The best dentist I've ever visited!

Was this review helpful?

0

found this review helpful

{{ reviews[59176].errors[0] }}

This review is the subjective opinion of a patient and not of Opencare.

Reviewed on

July 17th, 2018

• Verified patient

Dr. Priya is very friendly and personable. I hadn't gone to the dentist for check up and cleaning for 5+ years. She did a great job with my teeth cleaning and, since my teeth are far from perfect, she gave me suggestions on how to clean them optimally. Her assistant is also nice and friendly. Their receptionist submitted my dental claim right away. No paperwork is another win. My overall experience was great.

Was this review helpful?

0

found this review helpful

{{ reviews[59094].errors[0] }}

This review is the subjective opinion of a patient and not of Opencare.

Reviewed on

July 12th, 2018

• Verified patient

Dr. Priya was very kind and patient with me. the staff were all easy to deal with and friendly. I would recommend.

Was this review helpful?

0

found this review helpful

{{ reviews[59002].errors[0] }}

This review is the subjective opinion of a patient and not of Opencare.

Great

Reviewed on

July 6th, 2018

• Verified patient

I was comfortable.zThey are friendly

Was this review helpful?

0

found this review helpful

{{ reviews[58834].errors[0] }}

This review is the subjective opinion of a patient and not of Opencare.

Satisfied with the visit.

Reviewed on

July 6th, 2018

• Verified patient

Priya did a good job and also recommended some healthy dental hygiene tips.

Was this review helpful?

0

found this review helpful

{{ reviews[58831].errors[0] }}

This review is the subjective opinion of a patient and not of Opencare.

great

Reviewed on

July 5th, 2018

• Verified patient

she was very patient and caring with me.

Was this review helpful?

0

found this review helpful

{{ reviews[58823].errors[0] }}

This review is the subjective opinion of a patient and not of Opencare.

Very friendly and comfortable.

Reviewed on

July 4th, 2018

• Verified patient

Very good experience.

Was this review helpful?

0

found this review helpful

{{ reviews[58801].errors[0] }}

This review is the subjective opinion of a patient and not of Opencare.

Great

Reviewed on

June 26th, 2018

• Verified patient

The office was very welcoming as it was my first time booking an appointment with them. Dr Kirpalaney and her dental staff were professional, kind, and ensured that I felt comfortable during my teeth cleaning. I am really glad that I went to Dr. Kirpalaney for my dental care.

Was this review helpful?

0

found this review helpful

{{ reviews[58653].errors[0] }}

This review is the subjective opinion of a patient and not of Opencare.

Dr Priya is great experienced doctor ever I had

Reviewed on

June 23rd, 2018

• Verified patient

Dr Priya is great experienced doctor ever I had.

Was this review helpful?

0

found this review helpful

{{ reviews[58569].errors[0] }}

This review is the subjective opinion of a patient and not of Opencare.

A great dentist if you dont like the dentist

Reviewed on

June 11th, 2018

• Verified patient

I'd highly recommend this dentist. I hate going to the dentist but Dr. Priya made my experience very comfortable. She and her staff were gentle, friendly, and warm. Ill be returning!

Was this review helpful?

0

found this review helpful

{{ reviews[58305].errors[0] }}

This review is the subjective opinion of a patient and not of Opencare.

She is amazing!

Reviewed on

June 8th, 2018

• Verified patient

She is so patient and nice. I got a cleaning as she said I don't need anything else. She did a great job

Was this review helpful?

0

found this review helpful

{{ reviews[58252].errors[0] }}

This review is the subjective opinion of a patient and not of Opencare.

My experience with Dr. Priya was lovely.

Reviewed on

May 28th, 2018

• Verified patient

I showed up late, but the ladies at Dr. Priya's office were more than accommodating - they were very friendly and helpful. The receptionist was super patient with me asking for multiple estimates. All in all a great experience.

Was this review helpful?

0

found this review helpful

{{ reviews[58065].errors[0] }}

This review is the subjective opinion of a patient and not of Opencare.

Great

Reviewed on

May 15th, 2018

• Verified patient

Easy going and friendly

Was this review helpful?

0

found this review helpful

{{ reviews[57823].errors[0] }}

This review is the subjective opinion of a patient and not of Opencare.

Very friendly, informative and gentle

Reviewed on

May 8th, 2018

• Verified patient

I found everyone very friendly, the cleaning was efficient and she explained everything and was very helpful!

Was this review helpful?

0

found this review helpful

{{ reviews[57710].errors[0] }}

This review is the subjective opinion of a patient and not of Opencare.

Great. She was very professional. Great personality. Made me feel very comfortable. Thank for tanking me in even though I was late. See you soon.

Reviewed on

April 28th, 2018

• Verified patient

Great.

Was this review helpful?

0

found this review helpful

{{ reviews[57461].errors[0] }}

This review is the subjective opinion of a patient and not of Opencare.

AMAZING TIME AT THE DENTIST (yup, it's a thing)

Reviewed on

April 23rd, 2018

• Verified patient

Best dentist I have ever been to. She is highly knowledgeable and professional with a great attitude!

Was this review helpful?

0

found this review helpful

{{ reviews[57373].errors[0] }}

This review is the subjective opinion of a patient and not of Opencare.

Wonderful! Really nice people. Very good work and super friendly.

Reviewed on

April 10th, 2018

• Verified patient

Squeezed me in after I chipped my tooth, and I wasn't even a regular patient. I will be now.

Was this review helpful?

0

found this review helpful

{{ reviews[57061].errors[0] }}

This review is the subjective opinion of a patient and not of Opencare.

My experience was great!

Reviewed on

March 30th, 2018

• Verified patient

Dr Kirpalaney made me feel comfortable and she was very nice.i would tell others to go to her.

Was this review helpful?

0

found this review helpful

{{ reviews[56847].errors[0] }}

This review is the subjective opinion of a patient and not of Opencare.

Great

Reviewed on

March 28th, 2018

• Verified patient

I'm deathly afraid of dentists and meeting Dr Priya put me at ease from the very first moment. She's very kind and personable. She took her time and I felt included and respected throughout my entire visit.

Was this review helpful?

0

found this review helpful

{{ reviews[56792].errors[0] }}

This review is the subjective opinion of a patient and not of Opencare.

Fast, thorough, professional

Reviewed on

March 26th, 2018

• Verified patient

Priya and her assistant were professional and accommodating, informative and everything else you'd hope. Will be returning soon.

Was this review helpful?

0

found this review helpful

{{ reviews[56745].errors[0] }}

This review is the subjective opinion of a patient and not of Opencare.

Great

Reviewed on

March 25th, 2018

• Verified patient

Super great

Was this review helpful?

0

found this review helpful

{{ reviews[56721].errors[0] }}

This review is the subjective opinion of a patient and not of Opencare.

Finally felt valued and comfortable at a dentist!

Reviewed on

March 21st, 2018

• Verified patient

Dr. Priya was so lovely. From the moment I stepped into the exam room I felt as if I had been going there for years! She instantly made me feel comfortable with her warm mannerisms. I look forward to returning (that's a first!)

Was this review helpful?

0

found this review helpful

{{ reviews[56672].errors[0] }}

This review is the subjective opinion of a patient and not of Opencare.

Great

Reviewed on

March 21st, 2018

• Verified patient

Extremely happy with the visit. Looking forward to the next appointmemt

Was this review helpful?

0

found this review helpful

{{ reviews[56622].errors[0] }}

This review is the subjective opinion of a patient and not of Opencare.

Efficient and effective

Reviewed on

March 14th, 2018

• Verified patient

Dr. Kirpalaney explained my dental health very clearly and outlined steps I need to take moving forward. She was great!

Was this review helpful?

0

found this review helpful

{{ reviews[56490].errors[0] }}

This review is the subjective opinion of a patient and not of Opencare.

Dr. Kirpalaney was very attentive and addressed all my concerns.

Reviewed on

March 14th, 2018

• Verified patient

I had a not so great experience at the last dentist I visited and she made me feel very comfortable and ensured I understood every thing she was doing to me.

Was this review helpful?

0

found this review helpful

{{ reviews[56488].errors[0] }}

This review is the subjective opinion of a patient and not of Opencare.

Great experience with Dr Kirpalaney

Reviewed on

March 7th, 2018

• Verified patient

Dr Kirapalaney is friendly and approachable. She has great bedside manner and genuinely cares for her patients.

Was this review helpful?

0

found this review helpful

{{ reviews[56357].errors[0] }}

This review is the subjective opinion of a patient and not of Opencare.

First time patient.

Reviewed on

March 6th, 2018

• Verified patient

Needed a dentist in the city. First time and it was amazing. I will definitely be going back for routine care.

Was this review helpful?

0

found this review helpful

{{ reviews[56348].errors[0] }}

This review is the subjective opinion of a patient and not of Opencare.

Great!

Reviewed on

March 2nd, 2018

• Verified patient

I would highly recommend Dr. Priya Kirpalaney!

Was this review helpful?

0

found this review helpful

{{ reviews[56291].errors[0] }}

This review is the subjective opinion of a patient and not of Opencare.

Dr. Priya and my hygienist, Mary was so caring and considerate!

Reviewed on

March 2nd, 2018

• Verified patient

I have always hated going to the dentist but Dr. Priya and my hygienist Mary walked me through all of the stages of my appointment with empathy and honesty. While previous dentists have made me feel like they are trying to upsell me on more products and services, this was not the case with Dr. Priya and she shared that I didn't need some of the things my last dentist had tried to push. I had a fantastic experience and am actually looking forward to my next appointment!

Was this review helpful?

0

found this review helpful

{{ reviews[56288].errors[0] }}

This review is the subjective opinion of a patient and not of Opencare.

right diagnosis and solution and quickly fixed the problem with due care

Reviewed on

February 17th, 2018

• Verified patient

good clinic, all staff polite and firendly.

Was this review helpful?

0

found this review helpful

{{ reviews[56114].errors[0] }}

This review is the subjective opinion of a patient and not of Opencare.

She is very knowledgeable.

Reviewed on

February 10th, 2018

• Verified patient

She was quite thorough. My teeth sparkled when she was done. I went in expecting to be told you have this wrong and you need this done. She gave a very honest and said all was good. That I just need to floss more... Happy Happy with my new found Dentist.

Was this review helpful?

0

found this review helpful

{{ reviews[55996].errors[0] }}

This review is the subjective opinion of a patient and not of Opencare.

It was my first vist with Dr. priya and it was great.

Reviewed on

February 7th, 2018

• Verified patient

Dr. Priya did a complete examination of my teeth and did some xrays. She told that it all looked good and explained about the crown I need to cover the root canal that was done a few years ago. She did tell me that the mesial root appears untreated on the radiograph. I told her it was occasionally uncomfortable and could feel some discomfort. She advised that she wouldn't want to crown the tooth in the event it has to be treated. She was very thorough. I am going to call Dr. Cameron who did the root canal and ask him why this canal wasn't treated and ask if he will fix it. I am going to book a cleaning shortly. I am very happy with Dr. Priya and will continue any dental work with her.

Was this review helpful?

0

found this review helpful

{{ reviews[55943].errors[0] }}

This review is the subjective opinion of a patient and not of Opencare.

I was very happy with everything, what Dr Priya and her nurse did for me.

Reviewed on

February 2nd, 2018

• Verified patient

All perfect, my teeth looks amazing again:)

Was this review helpful?

0

found this review helpful

{{ reviews[55892].errors[0] }}

This review is the subjective opinion of a patient and not of Opencare.

Fantastic

Reviewed on

January 18th, 2018

• Verified patient

Professional and kind staff and dentist! Would definitely return again! First time visiting a dentist in Canada

Was this review helpful?

0

found this review helpful

{{ reviews[54778].errors[0] }}

This review is the subjective opinion of a patient and not of Opencare.

Very happy

Reviewed on

January 11th, 2018

• Verified patient

Dr. Prius is very polite and professional. The treatment was fast and without any discomfort. Believe I've found my new dentist.

Was this review helpful?

0

found this review helpful

{{ reviews[54333].errors[0] }}

This review is the subjective opinion of a patient and not of Opencare.

Thorough, complete, and clean!

Reviewed on

January 10th, 2018

• Verified patient

I had my first cleaning in years and was thoroughly impressed with everything. My teeth feel great, the X-Rays showed no cavities, and I've never been more confident in my dental cleanliness than I am right now!

Was this review helpful?

0

found this review helpful

{{ reviews[54191].errors[0] }}

This review is the subjective opinion of a patient and not of Opencare.

A great choice!

Reviewed on

January 10th, 2018

• Verified patient

Dr. Priya doesn't mess around; she's a true professional and knows what she's doing. She's kind, straightforward, and gets the job done right.

Was this review helpful?

0

found this review helpful

{{ reviews[54163].errors[0] }}

This review is the subjective opinion of a patient and not of Opencare.

okay

Reviewed on

December 27th, 2017

• Verified patient

Dr. Priya only came for a few seconds at the end. The cleaning procedure was done by Miriam, her assistant.

Was this review helpful?

0

found this review helpful

{{ reviews[53274].errors[0] }}

This review is the subjective opinion of a patient and not of Opencare.

Very detailed.

Reviewed on

December 22nd, 2017

• Verified patient

They walked me through every process carefully, it put me at ease. I was allowed to take breaks during the cleaning of my teeth and that was nice as I have very sensitive teeth.

Was this review helpful?

0

found this review helpful

{{ reviews[53183].errors[0] }}

This review is the subjective opinion of a patient and not of Opencare.

Pleasant and quick.

Reviewed on

December 21st, 2017

• Verified patient

I was nervous about going to the dentist for the first time in several years, but Dr. Kirpalaney and the rest of the staff were very professional and nice.

Was this review helpful?

0

found this review helpful

{{ reviews[53077].errors[0] }}

This review is the subjective opinion of a patient and not of Opencare.

Excellent service & helpful staff

Reviewed on

November 16th, 2017

• Verified patient

Everyone was super helpful and took great care accommodating my questions and concerns. It wasn't as painful as I thought it would be, and they made me feel very comfortable throughout the procedures.

Was this review helpful?

0

found this review helpful

{{ reviews[49989].errors[0] }}

This review is the subjective opinion of a patient and not of Opencare.

Great visit!

Reviewed on

October 30th, 2017

• Verified patient

I was nervous about finding a dentist and I communicated that with the staff at this office. They took that into consideration and were very helpful and made me feel much less anxious. They were kind, efficient, and answered all of my questions, even regarding insurance procedures. The doctor is amazing - very professional, but easy to talk to! I am very happy with my experience!

Was this review helpful?

0

found this review helpful

{{ reviews[48458].errors[0] }}

This review is the subjective opinion of a patient and not of Opencare.

Amazing

Reviewed on

October 22nd, 2017

• Verified patient

She was so friendly and made me feel at ease. I hadn't been to the dentist in so long and it was better than I could have ever expected. What an incredible dentist!

Was this review helpful?

0

found this review helpful

{{ reviews[47936].errors[0] }}

This review is the subjective opinion of a patient and not of Opencare.

She is very kind and efficient

Reviewed on

October 20th, 2017

• Verified patient

I got right in at my time and Dr. Kirpalaney was very attentive. She got some of my history and fixed up my issue in no time.

Was this review helpful?

0

found this review helpful

{{ reviews[47881].errors[0] }}

This review is the subjective opinion of a patient and not of Opencare.

Timely and friendly

Reviewed on

September 21st, 2017

• Verified patient

The reception staff was friendly. The doctor performed the procedures in a very professional way and kept giving me the details to update me of whats required to be done and whats perfect.

Was this review helpful?

0

found this review helpful

{{ reviews[45725].errors[0] }}

This review is the subjective opinion of a patient and not of Opencare.

It was very good.

Reviewed on

September 12th, 2017

• Verified patient

Good experience. Clean and hygienic clinic. Friendly staff. It was very easy to book the appointment.

Was this review helpful?

0

found this review helpful

{{ reviews[45065].errors[0] }}

This review is the subjective opinion of a patient and not of Opencare.

Remarkable - A filling wihout pain.

Reviewed on

August 31st, 2017

• Verified patient

For the first time in my life, I had a filling without any pain whatsoever. Dr. Kirpalaney has a very gentle touch!

Was this review helpful?

0

found this review helpful

{{ reviews[44241].errors[0] }}

This review is the subjective opinion of a patient and not of Opencare.

A very nice and professional doctor

Reviewed on

August 20th, 2017

• Verified patient

Dr. Priya Kirpalaney is very nice, professional, and take the time to explain you everything very well.

Was this review helpful?

0

found this review helpful

{{ reviews[43589].errors[0] }}

This review is the subjective opinion of a patient and not of Opencare.

Amazing staff and service

Reviewed on

August 17th, 2017

• Verified patient

When I first arrived, front desk was very friendly. I had to fill out some forms and they helped me answer any questions. I was taken right after I gave my form in and the dental hygenist was very friendly as well. After she was done cleaning my teeth, the dentist came to do a final check. She was very knowledgeable and friendly. I loved the service and booked my next appt in 6 months!

Was this review helpful?

0

found this review helpful

{{ reviews[43441].errors[0] }}

This review is the subjective opinion of a patient and not of Opencare.

Dr. Kirpalaney was really friendly and very thorough

Reviewed on

August 1st, 2017

• Verified patient

I'd had an experience with a past dentist where an optional very expensive procedure was consistently pushed, even when I kept saying I couldn't afford it. I told Dr. Kirpalaney about this and, after inspecting my teeth, she was very clear not only about me not needing the procedure but also visibly taken aback that another dentist would push so hard for something that I didn't need. I really appreciate Dr. Kirpalaney being so honest and looking out for my health and not trying to make extra money at the expense of her patients.

Was this review helpful?

0

found this review helpful

{{ reviews[42431].errors[0] }}

This review is the subjective opinion of a patient and not of Opencare.

thorough and friendly

Reviewed on

August 1st, 2017

• Verified patient

hygienist staff were very thorough and extremely friendly, Dr. Kirpalaney was very nice and knowledgeable.

Was this review helpful?

0

found this review helpful

{{ reviews[42416].errors[0] }}

This review is the subjective opinion of a patient and not of Opencare.

FIRST VISIT, GOOD, WILL CONTINUE.

Reviewed on

July 26th, 2017

• Verified patient

REFERRED FROM A FRIEND AS HAD AN MINOR EMERGENCY. WAS ABLE TO SEE DR PRIYA THREE DAYS LATER. INITIAL EVALUATION AND WORK WAS DONE TO MY SATISFACTION AND WILL COME BACK WHEN NEEDED.

Was this review helpful?

0

found this review helpful

{{ reviews[42146].errors[0] }}

This review is the subjective opinion of a patient and not of Opencare.

Amazing

Reviewed on

July 25th, 2017

• Verified patient

Priya was absolutely wonderful, she was so kind and caring throughout the entire dental cleaning process. She made me feel like she actually wanted to get to know me as a patient. I hate going to the dentists but I knew I needed to find a new one since I just moved into the area. I'm so glad that I found her!

Was this review helpful?

0

found this review helpful

{{ reviews[42031].errors[0] }}

This review is the subjective opinion of a patient and not of Opencare.

Efficient and thorough!

Reviewed on

June 28th, 2017

• Verified patient

Loved my experience here. Efficient service with adequate care and attention to my needs. Will return.

Was this review helpful?

0

found this review helpful

{{ reviews[40627].errors[0] }}

This review is the subjective opinion of a patient and not of Opencare.

My first visit and it was great!

Reviewed on

June 28th, 2017

• Verified patient

It was my first visit at the office and it felt great. They made me feel very comfortable and took the time to explain everything to me. They're absolutely friendly and knowledgeable.

Was this review helpful?

0

found this review helpful

{{ reviews[40579].errors[0] }}

This review is the subjective opinion of a patient and not of Opencare.

Very nice and thorough, really cares about her patients.

Reviewed on

June 23rd, 2017

• Verified patient

Went in for a check up and ended out getting more done than expected. Through the whole time very efficient and professional while being attentive to make sure I was comfortable with everything and not experiencing any pain.

Was this review helpful?

0

found this review helpful

{{ reviews[40390].errors[0] }}

This review is the subjective opinion of a patient and not of Opencare.

Punctual and very good work

Reviewed on

June 19th, 2017

• Verified patient

I got called right on time and the work was done very well, very patiently and very carefully. I asked many questions and I got detailed answers ( with demonstration at certain times) for all of them.

Was this review helpful?

0

found this review helpful

{{ reviews[40124].errors[0] }}

This review is the subjective opinion of a patient and not of Opencare.

I felt like she is the kind of Dr. that would go the extra mile for your well being.

Reviewed on

June 16th, 2017

• Verified patient

My experience was great from the beginning, with her staff being very responsive through the OpenCare platform and making themselves available to address all my questions. The appointment was better than what I have ever experienced with my previous dentists. The doctor was very attentive to my medical records, made sure I was listened to and explained the procedures I was going to undergo. All in a light and friendly environment. I would definitely recommend Dr. Priya to anyone who is looking for a new dentist!

Was this review helpful?

0

found this review helpful

{{ reviews[40051].errors[0] }}

This review is the subjective opinion of a patient and not of Opencare.

Dr. K was friendly and knowledgeable, she made me very comfortable.

Reviewed on

June 8th, 2017

• Verified patient

It had been quite a long time since I had seen a dentist. She was thorough with her examination and gentle during the cleaning.

Was this review helpful?

0

found this review helpful

{{ reviews[39553].errors[0] }}

This review is the subjective opinion of a patient and not of Opencare.

can describe in one word FANTASTIC

Reviewed on

June 2nd, 2017

• Verified patient

Dr Priya Kirpananey is the BEST dentist i have ever gone too in my 67 years !! She was extremely knowledgeable and efficient which made me feel extremely comfortable Anybody who is nervous about going to the dentist should book with Dr Priya Kirpalaney I would rate my experience 5-Star PLUS

Was this review helpful?

0

found this review helpful

{{ reviews[39257].errors[0] }}

This review is the subjective opinion of a patient and not of Opencare.

Got an appointment quick, friendly staff and overall excellent experience.

Reviewed on

May 26th, 2017

• Verified patient

Got a quick appointment on a chipped tooth. Staff were friendly, appointment easy to make. Insurance taken care of. Dr. Priya was very good, friendly and efficient. Overall, great experience.

Was this review helpful?

0

found this review helpful

{{ reviews[38816].errors[0] }}

This review is the subjective opinion of a patient and not of Opencare.

Honest and thorough

Reviewed on

May 13th, 2017

• Verified patient

She super honest and doesn't sell you on more when not needed! Full of knowledge and thorough :) will be going back!

Was this review helpful?

0

found this review helpful

{{ reviews[38118].errors[0] }}

This review is the subjective opinion of a patient and not of Opencare.

Awosome

Reviewed on

May 11th, 2017

• Verified patient

Friendly staff. Nice Dr. She spend good amount of time for patients. Very good at dealing with insurance

Was this review helpful?

0

found this review helpful

{{ reviews[37960].errors[0] }}

This review is the subjective opinion of a patient and not of Opencare.

She and her staff are knwlegeabke, professionsl and personable.

Reviewed on

May 6th, 2017

• Verified patient

I hadn't been to the dentist in a few years ( since mine retired) and she and her staff put me completely at ease. They explained all procedures in a professional and friendly way. They also worked very well as a team.

Was this review helpful?

0

found this review helpful

{{ reviews[37653].errors[0] }}

This review is the subjective opinion of a patient and not of Opencare.

5 star

Reviewed on

April 19th, 2017

• Verified patient

She was very helpful, informative and does her job quickly. She did not make me feel nervous and explained all the procedures to me while she was doing them. She's very gentle and straight to the point.

Was this review helpful?

0

found this review helpful

{{ reviews[36525].errors[0] }}

This review is the subjective opinion of a patient and not of Opencare.

Awesome Dentist

Reviewed on

April 19th, 2017

• Verified patient

I found everyone I dealt with very nice and friendly a very warm environment. Dr. Priya is very gentle, caring and compassionate. She is a no non-sense Dr. which I love. It is very hard to find a Dentist with compassion now a days. My last dentist was like that before I moved here that is why I saw him for over 20 years. I highly recommend Dr. Priya to anyone who is really scared to go to a dentist as I am. She is the best.

Was this review helpful?

0

found this review helpful

{{ reviews[36517].errors[0] }}

This review is the subjective opinion of a patient and not of Opencare.

| | |
| --- | --- |
| Caring | |
| Helpful | |
| Knowledgeable | |

Great Experience

Reviewed on

April 19th, 2017

• Verified patient

A wonderful experience from start to finish. Dr. Kirpalaney has a caring presence. She is very gentle and communicated well during my procedure. Dr. Kirpalaney's assistant was very gentle as well. I found her to be honest and her recommendations were excellent.

Was this review helpful?

0

found this review helpful

{{ reviews[36484].errors[0] }}

This review is the subjective opinion of a patient and not of Opencare.

| | |
| --- | --- |
| Caring | |
| Helpful | |
| Knowledgeable | |

A++!

Reviewed on

April 18th, 2017

• Verified patient

Dr.Priya and her staff are super friendly, as well as quick. My previous dental office would take a long time in terms of actually seeing me. Here i walked right in to my appointment that started promptly and my cleaning was done by Dr.Priya herself and not just passed on to an assistant! she answered all my questions and made me feel very comfortable, I'm very pleased to say shes my new dentist (i even texted my mom to brag how much better my new dentist was than my old one in London!).

Was this review helpful?

0

found this review helpful

{{ reviews[36371].errors[0] }}

This review is the subjective opinion of a patient and not of Opencare.

| | |
| --- | --- |
| Caring | |
| Helpful | |
| Knowledgeable | |

great experience

Reviewed on

April 5th, 2017

• Verified patient

I absolutely loved the experience that I had. I would recommend for sure the dental clinic for my friends and family. The location is really good, about 2 min from the Davisville Subway. And Dr. Priya is really efficient.

Was this review helpful?

0

found this review helpful

{{ reviews[35798].errors[0] }}

This review is the subjective opinion of a patient and not of Opencare.

| | |
| --- | --- |
| Caring | |
| Helpful | |
| Knowledgeable | |

Amazing experience

Reviewed on

March 29th, 2017

• Verified patient

Dr. Kirpalaney is very professional and I had a great experience. I'm really glad I found her practice and the flexibility of hours available around 9-5pm are great!! I really enjoyed my experience and will go back again 100%

Was this review helpful?

0

found this review helpful

{{ reviews[35290].errors[0] }}

This review is the subjective opinion of a patient and not of Opencare.

Shame-free dental experience

Reviewed on

March 11th, 2017

• Verified patient

I had a fantastic experience with Dr. Kirpalaney. She was kind, knowledgable and gave me some tips that will help me going forward. Davisville Smiles was a friendly clinic and I would highly recommend it to anyone looking for a new dental clinic.

Was this review helpful?

0

found this review helpful

{{ reviews[34304].errors[0] }}

This review is the subjective opinion of a patient and not of Opencare.

| | |
| --- | --- |
| Caring | |
| Helpful | |
| Knowledgeable | |

So worth it!

Reviewed on

March 6th, 2017

• Verified patient

Dr. Priya's staff was very welcoming. The Dr. herself was warm and treated me very well. The prices were excellent, location was ideal. I would recommend this office to anyone. All in all, my best dental experience to date!

Was this review helpful?

0

found this review helpful

{{ reviews[33947].errors[0] }}

This review is the subjective opinion of a patient and not of Opencare.

| | |
| --- | --- |
| Caring | |
| Helpful | |
| Knowledgeable | |

Calm and helpful first visit

Reviewed on

March 5th, 2017

• Verified patient

Dr. Priya, was clam and composed and made me feel comfortable. Cleaning took time as I had missed some prior visits to my dentist. I was given a thorough check up, nice cleaning, good x-ray and she was honest in telling me that everything looks good, nothing looks out of ordinary just keep taking good care of my teeth.

Was this review helpful?

0

found this review helpful

{{ reviews[33912].errors[0] }}

This review is the subjective opinion of a patient and not of Opencare.

| | |
| --- | --- |
| Caring | |
| Helpful | |
| Knowledgeable | |

Informative and thorough

Reviewed on

March 2nd, 2017

• Verified patient

I was so surprised when Dr. Priya performed my cleaning herself. She was very informative and willing to answer any questions. Open early and closes late some nights, pretty conveniently located. A world of difference from my previous dentist that I had for 20 years. Didn't know what I was missing.

Was this review helpful?

0

found this review helpful

{{ reviews[33728].errors[0] }}

This review is the subjective opinion of a patient and not of Opencare.

Amazing first visit

Reviewed on

February 23rd, 2017

• Verified patient

Dr Kirpalaney is easily the most competent dentist I've ever had the pleasure to meet. Couple that with her wonderful bedside manner (or chairside, I suppose) and good humour, you can rest assured that you are in great hands.

Was this review helpful?

0

found this review helpful

{{ reviews[33287].errors[0] }}

This review is the subjective opinion of a patient and not of Opencare.

| | |
| --- | --- |
| Caring | |
| Helpful | |
| Knowledgeable | |

Very helpful and easy to talk with!

Reviewed on

February 8th, 2017

• Verified patient

Dr. Priya Kirpalaney makes you feel comfortable and is very easy to talk with, I highly recommend her and her practice! She is conveniently​ located by the Davisville subway stop, and there is street parking near by.

Was this review helpful?

0

found this review helpful

{{ reviews[32039].errors[0] }}

This review is the subjective opinion of a patient and not of Opencare.

| | |
| --- | --- |
| Caring | |
| Helpful | |
| Knowledgeable | |

Great visit

Reviewed on

February 3rd, 2017

• Verified patient

Easy and quick registration. Priya is a professional and very knowledgeable. Overall my visit was great and definitely will return for my cleanings and other subsequent treatments. Local to anyone in Davisville area and easy access from the subway line.

Was this review helpful?

0

found this review helpful

{{ reviews[31692].errors[0] }}

This review is the subjective opinion of a patient and not of Opencare.

| | |
| --- | --- |
| Caring | |
| Helpful | |
| Knowledgeable | |

Very happy. Highly recommend.

Reviewed on

February 1st, 2017

• Verified patient

Dr Kirpalaney saw me on short notice to fix a chipped tooth. She did a fantastic job. My tooth feels like it was never chipped. I absolutely recommend her to anyone looking for a great dentist who is dedicated to their patients.

Was this review helpful?

0

found this review helpful

{{ reviews[31599].errors[0] }}

This review is the subjective opinion of a patient and not of Opencare.

| | |
| --- | --- |
| Caring | |
| Helpful | |
| Knowledgeable | |

Highly recommended

Reviewed on

January 16th, 2017

Davisville Smiles Dental was easy to locate. The reception staff and dental hygienist were pleasant to deal with. Dr. Priya herself was welcoming and warm --Even during a weekend appointment (which most dentists don't even offer). Highly recommended!

Was this review helpful?

0

found this review helpful

{{ reviews[30655].errors[0] }}

This review is the subjective opinion of a patient and not of Opencare.

| | |
| --- | --- |
| Caring | |
| Helpful | |
| Knowledgeable | |

Excellent First Visit

Reviewed on

December 21st, 2016

• Verified patient

I had an excellent first visit with Dr Priya. The appointment was on time, the hygienist did excellent work on my cleaning, and Dr Priya was engaging with the exam. Very pleasant first impression of the practice.

Was this review helpful?

0

found this review helpful

{{ reviews[29752].errors[0] }}

This review is the subjective opinion of a patient and not of Opencare.

Personable and thorough!

Reviewed on

December 20th, 2016

• Verified patient

I was really impressed with her thoroughness and ability to work around my mouth breathing (chronic stuffy nose, hence dentist appointments are usually painful). Dr. Kirpalaney was very kind and also knew her stuff.

Was this review helpful?

0

found this review helpful

{{ reviews[29740].errors[0] }}

This review is the subjective opinion of a patient and not of Opencare.

Great Experience!

Reviewed on

December 12th, 2016

• Verified patient

Dr. Kirpalaney and team was fantastic! Fast response from her team in regards to booking an emergency appointment. Also, very efficient - explained my situation in a clear and concise manner. Very clean facilitates as well.

Was this review helpful?

0

found this review helpful

{{ reviews[29186].errors[0] }}

This review is the subjective opinion of a patient and not of Opencare.

| | |
| --- | --- |
| Caring | |
| Helpful | |
| Knowledgeable | |

Amazing

Reviewed on

December 10th, 2016

• Verified patient

I felt very welcomed from he moment we walked in. The dentist and her assistant were very professional and beyond being very friendly... and welcoming!!!... amazing service!!!!!!.... I will recommend them to my friends and coworkers!!!!!!...

Was this review helpful?

0

found this review helpful

{{ reviews[29111].errors[0] }}

This review is the subjective opinion of a patient and not of Opencare.

Amazing and Pleasant

Reviewed on

December 3rd, 2016

• Verified patient

Dr. Priya and her team are wonderful. I use to be scared to go to the dentist but she made everything so pleasant. She's caring and an excellent doctor. Thank you Dr. Priya and her team. I will be seeing her without fail in 6 months again.

Was this review helpful?

0

found this review helpful

{{ reviews[28689].errors[0] }}

This review is the subjective opinion of a patient and not of Opencare.

| | |
| --- | --- |
| Caring | |
| Helpful | |
| Knowledgeable | |

Fantastic

Reviewed on

December 3rd, 2016

• Verified patient

Have never had a dentist that is actually concerned about whether I'm in any pain or discomfort while cleaning etc. Dr Priya was very kind and accommodating and answered all my questions. Very impressed!

Was this review helpful?

0

found this review helpful

{{ reviews[28685].errors[0] }}

This review is the subjective opinion of a patient and not of Opencare.

| | |
| --- | --- |
| Caring | |
| Helpful | |
| Knowledgeable | |

So Great!

Reviewed on

December 3rd, 2016

• Verified patient

Dr. Kirpalaney was knowledgable and efficient. She explained everything as she was performing my exam. I really appreciated her big smile (the dentist can be scary!), and her efficiency in getting the hard parts over with!

Was this review helpful?

0

found this review helpful

{{ reviews[28675].errors[0] }}

This review is the subjective opinion of a patient and not of Opencare.

Very good experience.

Reviewed on

December 1st, 2016

• Verified patient

Everyone at Dr. Priya's office were very nice and professional. Dr. Priya herself was very good and helpful. I was nervous going in because I hadn't been to the dentist's in a long time but all went very well and I enjoyed the experience. I will definitely be returning.

Was this review helpful?

0

found this review helpful

{{ reviews[28602].errors[0] }}

This review is the subjective opinion of a patient and not of Opencare.

| | |
| --- | --- |
| Caring | |
| Helpful | |
| Knowledgeable | |

Very personable!

Reviewed on

November 28th, 2016

• Verified patient

Great experience! Super personable and friendly dentist, and very gentle and patient with me (I'm a bit nervous about teeth cleanings). Dr. Priya was really realistic, telling me that I didn't need a procedure other dentists in the past have pressured me to get. 100% recommend!

Was this review helpful?

0

found this review helpful

{{ reviews[28424].errors[0] }}

This review is the subjective opinion of a patient and not of Opencare.

| | |
| --- | --- |
| Caring | |
| Helpful | |
| Knowledgeable | |

Very knowledgeable and caring

Reviewed on

November 22nd, 2016

• Verified patient

Dr. Priya Kirpalaney was very understanding when I told her that I have a fear of dental work. She worked with me to make sure I was comfortable and I really appreciated it :) I won't go to anyone else!

Was this review helpful?

0

found this review helpful

{{ reviews[28130].errors[0] }}

This review is the subjective opinion of a patient and not of Opencare.

| | |
| --- | --- |
| Caring | |
| Helpful | |
| Knowledgeable | |

Easy-going, friendly, doesn't push treatment you don't need

Reviewed on

November 16th, 2016

• Verified patient

Awesome experience today! Highly recommend. Appreciate that she didn't push any treatment that I didn't need. Very friendly staff. Dr. Kirpalaney was kind and made me feel at ease to ask any questions. Definitely going back.

Was this review helpful?

0

found this review helpful

{{ reviews[27856].errors[0] }}

This review is the subjective opinion of a patient and not of Opencare.

Thorough professional!

Reviewed on

November 16th, 2016

• Verified patient

Very nice experience with the doctor. Extremely approachable and caring. The clinic is conveniently located near Davisville subway station. They have state of the art infrastructure. Just be there on time :)

Was this review helpful?

0

found this review helpful

{{ reviews[27820].errors[0] }}

This review is the subjective opinion of a patient and not of Opencare.

| | |
| --- | --- |
| Caring | |
| Helpful | |
| Knowledgeable | |

Amazing

Reviewed on

November 16th, 2016

• Verified patient

Amazing experience, looking forward to seeing her in the future, very nice, caring and makes you feel comfortable and less nervous. Definitely one of the best experiences at the dentist I've ever had.

Was this review helpful?

0

found this review helpful

{{ reviews[27811].errors[0] }}

This review is the subjective opinion of a patient and not of Opencare.

First Time at Davisville Smiles

Reviewed on

November 15th, 2016

• Verified patient

Dr. Priya was very friendly and helpful. She definitely knows what she is doing and her assistant was very attentive as well. Overall great experience and I see myself coming back for my routine check ups.

Was this review helpful?

0

found this review helpful

{{ reviews[27807].errors[0] }}

This review is the subjective opinion of a patient and not of Opencare.

| | |
| --- | --- |
| Caring | |
| Helpful | |
| Knowledgeable | |

Filing for the first time in many years

Reviewed on

November 1st, 2016

• Verified patient

Dr. Priya is wonderfully patient, knowledgeable and understanding. She was very gentle when doing the initial cleaning and during the filings at a second appointment. She helped me understand how I can take better care of my teeth. I look forward to my next check-up in 6 months.

Was this review helpful?

0

found this review helpful

{{ reviews[27065].errors[0] }}

This review is the subjective opinion of a patient and not of Opencare.

| | |
| --- | --- |
| Caring | |
| Helpful | |
| Knowledgeable | |

Very good

Reviewed on

November 1st, 2016

• Verified patient

I'm happy with the procedure. The reception was welcoming and very helpful. The doctor's assistant was very gentle and kind. She was comforting me with her sincere smile. My doctor went through my medical history carefully and did a great job.

Was this review helpful?

0

found this review helpful

{{ reviews[27048].errors[0] }}

This review is the subjective opinion of a patient and not of Opencare.

Perfect appointment

Reviewed on

October 24th, 2016

• Verified patient

Dr.Priya is really nice in person, and great as a dentist! I highly recommend her for your next dental appointment if your near davisvill area. Also the clinic was clean, well organized and friendly staff.

Was this review helpful?

0

found this review helpful

{{ reviews[26640].errors[0] }}

This review is the subjective opinion of a patient and not of Opencare.

Very efficient

Reviewed on

October 22nd, 2016

• Verified patient

My experience was extremely quick and professional. Everything was taken care of in a single appointment and the staff was extremely pleasent. I wonder why i ever waited so long to take care of my dental concerns.

Was this review helpful?

0

found this review helpful

{{ reviews[26568].errors[0] }}

This review is the subjective opinion of a patient and not of Opencare.

| | |
| --- | --- |
| Caring | |
| Helpful | |
| Knowledgeable | |

Phenomenal service and experience.

Reviewed on

October 22nd, 2016

Wonderful experience and very knowledgeable staff

Was this review helpful?

0

found this review helpful

{{ reviews[26564].errors[0] }}

This review is the subjective opinion of a patient and not of Opencare.

Fantastic

Reviewed on

October 20th, 2016

• Verified patient

I saw Dr. Kirpalaney for the first time today and I will definitely be going back to her! She was incredibly thorough and went above and beyond to help me form a plan for an issue that turned out not to even be a dental issue (learned this after X-rays). The whole team at Davisville Smiles was super friendly and professional, from the receptionist to the hygienist and assistant, and it cost less than I thought it would. No one loves going to the dentist, but I really had a very good experience today.

Was this review helpful?

0

found this review helpful

{{ reviews[26454].errors[0] }}

This review is the subjective opinion of a patient and not of Opencare.

Great experience!

Reviewed on

October 18th, 2016

• Verified patient

I just had my first experience with Dr Kirpalaney and it was excellent! I usually fear the dentist and try to avoid it as much as possible. She is so very friendly, attentive, punctual and professional. Her exams are very thorough and painless. I have never been to a dentist that has been so gentle and took the time they needed. I will definitely be a returning patient!

Was this review helpful?

0

found this review helpful

{{ reviews[26407].errors[0] }}

This review is the subjective opinion of a patient and not of Opencare.

Review for Dr. Priya Kirpalaney

Reviewed on

October 13th, 2016

Did an excellent job cleaning our all the tartar completely & offering useful advise as well

Was this review helpful?

0

found this review helpful

{{ reviews[26127].errors[0] }}

This review is the subjective opinion of a patient and not of Opencare.

| | |
| --- | --- |
| Caring | |
| Helpful | |
| Knowledgeable | |

Great experience

Reviewed on

October 5th, 2016

• Verified patient

Dr. Priya and her staff were all very pleasant and helpful. I went in for a check up and cleaning, I was shown the problem areas and given many ways to help fix and prevent these in the future. They not only did their job but made it the best experience I've had at a dentist office ever.

Was this review helpful?

0

found this review helpful

{{ reviews[25875].errors[0] }}

This review is the subjective opinion of a patient and not of Opencare.

| | |
| --- | --- |
| Caring | |
| Helpful | |
| Knowledgeable | |

Dr. Kirpalaney was excellent

Reviewed on

October 4th, 2016

• Verified patient

My dental checkup and cleaning were very professional and thorough. Dr. Kirpalaney did an excellent job of the cleaning and provided me with useful advice. The receptionist and dental assistant were both very cheerful and helpful.

Was this review helpful?

0

found this review helpful

{{ reviews[25805].errors[0] }}

This review is the subjective opinion of a patient and not of Opencare.

| | |
| --- | --- |
| Caring | |
| Helpful | |
| Knowledgeable | |

First cleaning in forever

Reviewed on

October 4th, 2016

• Verified patient

Great friendly dentist and staff. Very helpful and understanding. Had some great recommendations about mouthwash. Very easy to book appointments as well. Will be returning soon. She made me glad I finally went to the dentist!

Was this review helpful?

0

found this review helpful

{{ reviews[25795].errors[0] }}

This review is the subjective opinion of a patient and not of Opencare.

Great, Friendly Service

Reviewed on

October 3rd, 2016

• Verified patient

Dr. Kirpalaney was very friendly and warm and provided great, efficient and thorough service. Made a newcomer feel welcome and right at home! I didn't have to wait to be seen and Dr. Kirpalaney made the visit light and enjoyable.

Was this review helpful?

0

found this review helpful

{{ reviews[25770].errors[0] }}

This review is the subjective opinion of a patient and not of Opencare.

General check up and cleaning

Reviewed on

September 22nd, 2016

Dr Kripalaney is very caring, detailed, capable, professional and extremely friendly!!! Thank you and to your team as well.

Was this review helpful?

0

found this review helpful

{{ reviews[25249].errors[0] }}

This review is the subjective opinion of a patient and not of Opencare.

Wonderful dentist

Reviewed on

September 21st, 2016

• Verified patient

This was my first visit to and I really appreciated Dr Kirpalaney's gentle and caring personality. She was thorough and took the time to explain everything to me. She gave me very good advice as well on looking after my teeth.

Was this review helpful?

0

found this review helpful

{{ reviews[25125].errors[0] }}

This review is the subjective opinion of a patient and not of Opencare.

| | |
| --- | --- |
| Caring | |
| Helpful | |
| Knowledgeable | |

Really Great Staff and Service

Reviewed on

September 20th, 2016

• Verified patient

When I entered the clinic, the staff members immediately welcomed me and made the process go smoothly. It was my first dental appointment in over 10years, and they had made it a very comfortable environment (without even asking for it). Everyone was friendly and they knew what they were doing. Dr. Priya gave lots of recommendations. Overall, I came out with squeaky clean teeth and plan to continue my trips here in the future. Thank you!

Was this review helpful?

0

found this review helpful

{{ reviews[25070].errors[0] }}

This review is the subjective opinion of a patient and not of Opencare.

| | |
| --- | --- |
| Caring | |
| Helpful | |
| Knowledgeable | |

Great Dentist

Reviewed on

September 7th, 2016

• Verified patient

I just went in for a check up and cleaning. She did a wonderful job. My teeth look so much better now!!I. I would suggest her to anyone I know. Thank you very much for the friendly and very helpful service you provided to me

Was this review helpful?

0

found this review helpful

{{ reviews[24525].errors[0] }}

This review is the subjective opinion of a patient and not of Opencare.

Relaxed and a warm welcome

Reviewed on

August 27th, 2016

• Verified patient

I've been going to the dentists for 35 years and Dr kirpalaney is the best I've seen. Very thorough and spends time explaining what she's doing and fantastic advice on caring for your teeth.

Was this review helpful?

0

found this review helpful

{{ reviews[24148].errors[0] }}

This review is the subjective opinion of a patient and not of Opencare.

Wonderful!

Reviewed on

August 24th, 2016

• Verified patient

Dr Kirpalaney, Thorough, friendly and on-time. She answered all of my questions, did a fantastic job cleaning, and gave me some advice on grinding. She let me know what was required to do for my health and what was purely cosmetic. Look forward to having my teeth cleaned again.

Was this review helpful?

0

found this review helpful

{{ reviews[24048].errors[0] }}

This review is the subjective opinion of a patient and not of Opencare.

| | |
| --- | --- |
| Caring | |
| Helpful | |
| Knowledgeable | |

Friendly Great Service

Reviewed on

August 17th, 2016

• Verified patient

Just recently moved to Toronto and was looking for a new Dentist and found Dr Priya. Great chair side manner, excellent to talk with and explained everything that was going on and did no do anything that wasn't required, which I always appreciate.

Was this review helpful?

0

found this review helpful

{{ reviews[23788].errors[0] }}

This review is the subjective opinion of a patient and not of Opencare.

| | |
| --- | --- |
| Caring | |
| Helpful | |
| Knowledgeable | |

Best Dentist I've Ever Had!

Reviewed on

August 17th, 2016

• Verified patient

Dr. Kirpalaney is hands down my favourite dentist I've ever had. She did my cleaning and check-up personally. She did not shame me for not having been to the dentist in a few years, and in fact praised me for taking care of my teeth. I would go out of my way to get my teeth cleaned and checked here.

Was this review helpful?

0

found this review helpful

{{ reviews[23758].errors[0] }}

This review is the subjective opinion of a patient and not of Opencare.

| | |
| --- | --- |
| Caring | |
| Helpful | |
| Knowledgeable | |

Very nice and friendly

Reviewed on

August 5th, 2016

• Verified patient

Very helpful. Speaking with her felt like talking to a good friend. She made me feel very calm and relaxed. I was quite nervous having not been to a dentist in over a decade but she assured me that everything was fine.

Was this review helpful?

0

found this review helpful

{{ reviews[23353].errors[0] }}

This review is the subjective opinion of a patient and not of Opencare.

| | |
| --- | --- |
| Caring | |
| Helpful | |
| Knowledgeable | |

Excellent Experience

Reviewed on

July 29th, 2016

• Verified patient

Dr. Kirpalaney is a great dentist; personable, knowledgeable, invested. I hadn't been to a dentist in several years, and there was no ounce of shame that I'd gotten from previous practitioners. Can't recommend her enough.

Was this review helpful?

0

found this review helpful

{{ reviews[23159].errors[0] }}

This review is the subjective opinion of a patient and not of Opencare.

| | |
| --- | --- |
| Caring | |
| Helpful | |
| Knowledgeable | |

Very professional and personable doctor

Reviewed on

July 28th, 2016

• Verified patient

Dr Kirpalaney was very personable and had a great "char-side" manner. She reassured me about the procedure (I am nervous in the dentist's chair) and gave me clear advice about how to proceed with my procedure(s) which included a referral to one of her colleagues for a separate procedure.

Was this review helpful?

0

found this review helpful

{{ reviews[23087].errors[0] }}

This review is the subjective opinion of a patient and not of Opencare.

| | |
| --- | --- |
| Caring | |
| Helpful | |
| Knowledgeable | |

Fantastic Experience

Reviewed on

July 26th, 2016

• Verified patient

This clinic is a judgement free zone - the exam was comprehensive and the cleaning truly carefully done. Dr. Kirpalaney regularly stopped to make sure I was okay and comfortable. Highly recommend this dental office!

Was this review helpful?

0

found this review helpful

{{ reviews[23030].errors[0] }}

This review is the subjective opinion of a patient and not of Opencare.

| | |
| --- | --- |
| Caring | |
| Helpful | |
| Knowledgeable | |

Very pleasant experience

Reviewed on

July 19th, 2016

• Verified patient

Extremely friendly professional and personable. I haven't been to the dentist in 10+ years and there was absolutely no judgment. Gave me tips and tricks for my dental care. Very pleasant experience. Hope to continue this relationship for a very long time.

Was this review helpful?

0

found this review helpful

{{ reviews[22829].errors[0] }}

This review is the subjective opinion of a patient and not of Opencare.

| | |
| --- | --- |
| Caring | |
| Helpful | |
| Knowledgeable | |

Great dentist and office

Reviewed on

July 13th, 2016

• Verified patient

Highly recommend Dr. Kirpalaney. I was a first time patient and she took time to address my dental issue. The front desk staff were also very kind and helpful. I would definitely recommend this dental office.

Was this review helpful?

0

found this review helpful

{{ reviews[22642].errors[0] }}

This review is the subjective opinion of a patient and not of Opencare.

| | |
| --- | --- |
| Caring | |
| Helpful | |
| Knowledgeable | |

Great dentist

Reviewed on

May 5th, 2016

• Verified patient

Despite running behind schedule, Dr. Kirpalaney provided a comprehensive dental exam and cleaning with a warm and open demeanor, and got me out in time for my meeting downtown. I will definitely be returning to her clinic for my next cleaning.

Was this review helpful?

0

found this review helpful

{{ reviews[12254].errors[0] }}

This review is the subjective opinion of a patient and not of Opencare.

| | |
| --- | --- |
| Caring | |
| Helpful | |
| Knowledgeable | |

Amazing Experience

Reviewed on

December 16th, 2015

• Verified patient

Dr. Kirpalaney took great care of my teeth and jaw, as well as provided me with information necessary for the future. I will be coming back to her practice. She was very calm, gentle and caring, as was everyone else on the staff.

Was this review helpful?

1

found this review helpful

{{ reviews[9856].errors[0] }}

This review is the subjective opinion of a patient and not of Opencare.

Excellent standard of service

Reviewed on

November 15th, 2014

• Verified patient

Dr. Priya has been my doctor for almost 14 years now. Her main concern is always the "quality of life" of her patients and I feel she always has my best interests in mind. The clinic itself is average but the service makes all the difference.

Was this review helpful?

1

found this review helpful

{{ reviews[9077].errors[0] }}

This review is the subjective opinion of a patient and not of Opencare.

| | |
| --- | --- |
| Caring | |
| Helpful | |
| Knowledgeable | |

Caring, Compassionate and Warm

Reviewed on

November 11th, 2014

• Verified patient

Thanks for the detailed & thorough treatment by Dr. Kirpalaney. I know I'm not an easy patient, but I really appreciated the high standard of professionalism that's hard to come by these days. All the best to your practice and you are really the best dentist I've ever had.

Was this review helpful?

1

found this review helpful

{{ reviews[9064].errors[0] }}

This review is the subjective opinion of a patient and not of Opencare.

| | |
| --- | --- |
| Caring | |
| Helpful | |
| Knowledgeable | |

Found a great dentist

Reviewed on

October 10th, 2014

• Verified patient

Everything about my experience here was great. I had a chipped back tooth causing me great pain. The doctor filled it and another cavity during my first visit. I fully expected to be charged for a consultation and brought back at another time. I'll be going here as long as I am in Toronto.

Was this review helpful?

1

found this review helpful

{{ reviews[9049].errors[0] }}

This review is the subjective opinion of a patient and not of Opencare.

Finally a dentist who cares

Reviewed on

August 13th, 2015

• Verified patient

I'm very happy with Dr. Priya's work. She's very kind and very thorough. After needing to have a root canal done, she explained everything to me and made sure I was comfortable before she started, so I didn't feel rushed or anxious at all. She even had her receptionist call me a few days later to make sure I was feeling better! She's definitely a dentist who cares about her patients.

Was this review helpful?

0

found this review helpful

{{ reviews[8173].errors[0] }}

This review is the subjective opinion of a patient and not of Opencare.

| | |
| --- | --- |
| Caring | |
| Helpful | |
| Knowledgeable | |

A nice dentist

Reviewed on

August 14th, 2015

• Verified patient

I live in the area, got the flyer and decided to try out this dentist. There are two dentists to choose from at the clinic. Doctor Josh is the older dentist and the founder of the clinic whereas Dr. Priya is the newer dentist. I saw Dr. Priya and she is really really good. She saw me on time, was professional, and they charged me less than I've ever paid at the dentist before. I highly recommend this clinic.

Was this review helpful?

0

found this review helpful

{{ reviews[8156].errors[0] }}

This review is the subjective opinion of a patient and not of Opencare.

| | |
| --- | --- |
| Caring | |
| Helpful | |
| Knowledgeable | |

Davisville dentist

Reviewed on

August 13th, 2015

• Verified patient

Excellent, caring and good service. Honest and genuinely good people. I recommend to anyone. I'm 55+ and hard to please. Liked the phone reminders and receptionist is very sweet lady. The other good thing is the specialist dentists are in the same building.

Was this review helpful?

0

found this review helpful

{{ reviews[7991].errors[0] }}

This review is the subjective opinion of a patient and not of Opencare.

My new dentist

Reviewed on

August 13th, 2015

• Verified patient

Dr. Priya is a young, professional dentist. I felt she was thorough and attentive during my complete exam, and she was easy to talk to. My hygienist for the cleaning was Mary, and she was friendly, professional, and a pleasure to interact with. Her work was careful and thorough, and she made sure throughout that I was comfortable The receptionists were great, and submitted my insurance claims electronically. Having my own dental insurance is new to me, and they're good at working with you, and with what you've got.

Was this review helpful?

0

found this review helpful

{{ reviews[7954].errors[0] }}

This review is the subjective opinion of a patient and not of Opencare.

| | |
| --- | --- |
| Caring | |
| Helpful | |
| Knowledgeable | |

Great experience

Reviewed on

August 8th, 2015

• Verified patient

I've been going to Davisville Smiles for all my toothy stuff for a few years now and I like the routine. Every four months I go in for a cleaning with Mary (no one else please) and we chat like old friends, and talk about how good I'm getting at flossing (OK, maybe that last bit isn't true). But really - Mary is a great hygienist and she is SUPER over-the-top sweet. Dr. Priya is highly personable and friendly and unlike some dentists, you actually get to SEE her at the visit. She remembers things about you from your previous visit and asks questions. She always has a smile on her face and she's great. I love the way she always gently reminds me why I need to floss and what could happen if you don't. The office is also really familiar with insurance plans and they'll do their best to maximize your plan so that you never have to pay. It's always a pleasure to get the reminder email from reception about my upcoming appointment! And you can do pretty much anything by email - ask Dr. Kirpalaney a question, change your appointment time, etc. They have reasonable office hours - every weekday except Friday they're open late and I've had an appointment on Saturday (you have to book this way in advance). At least they're flexible. They stand by their claim of being your "friendly neighbourhood dentist"!

Was this review helpful?

0

found this review helpful

{{ reviews[7786].errors[0] }}

This review is the subjective opinion of a patient and not of Opencare.

Very happy with my experience

Reviewed on

July 23rd, 2015

• Verified patient

I am very happy I chose to come to Davisville Smiles. After a friend recommended I switch over I was surprised by how knowledgeable and friendly Dr. Priya was. She is willing to go the extra mile for you to make sure you understand everything that is going on during your procedure as well as ALL your options before you move forward with getting any work done. The staff is very helpful and you can tell they honestly care about the patients. I was extremely comfortable there and love that they also work Saturdays!

Was this review helpful?

1

found this review helpful

{{ reviews[7194].errors[0] }}

This review is the subjective opinion of a patient and not of Opencare.

| | |
| --- | --- |
| Caring | |
| Helpful | |
| Knowledgeable | |

Superb, outstanding, exceptional care & service

Reviewed on

June 28th, 2015

• Verified patient

For all those that know me, know that I have this thing where I change dentists (and my mechanics too) much too often. Why? Because I could never find one that wasn't out there to rip me off and feed me a load of bull. I had taken to going from dentist to dentist to get an opinion that actually would be consistent. First of all, Dr. Priya saw me in a jiffy as I had an emergency (oh the pain). I paid attention to how she explained this to the other patient in the waiting room and it was pretty obvious that Dr. Priya seemed one of those dentists that truly does respect and care about her patients. In fact she stayed back on her personal time off to see that patient. Anyway, I didn't expect much going into my first appointment. I figured she'd do the same thing most of the other dentists I saw would do - take more xrays (despite me sending over xrays from my previous dentist), charge me a ridiculous amount to go over my gums and determine quickly through one xray that I needed a root canal. This was not the case here. Dr. Priya spent a good amount of time with me explaining my xrays, comparing them to other patients, taking actual photographs of my teeth and even did an extensive oral cancer check with an UV thingy. I felt she was incredibly thorough, calm and encouraging. My dental anxiety was melting away. I also have had a cavity filled with Dr. Priya which another dentist said I'd need a root canal on. The cavity wasn't even deep to ever consider such an extreme action. It was just awkwardly placed. Despite the strange location of the cavity, Dr. Priya once more assured me that she would succeed in fixing it with minimal difficulty. She then compared my cavity to previous patients so I could get a visual of what work would be done. During the process of having my tooth fixed Dr.Priya would occasionally stop and take photos of the tooth in question so that I could see the actual cavity. She was very informative and involved me in what she was doing. It's been a while and the teeth Dr. Priya fixed have been doing great. I never had any sensitivity after the fillings nor any other problems. I recommend her to everyone seeking a new dentist, she is simply the best. The hygienist Mary and staff are also so friendly and personable. I am happy to note that I will no longer be dentist hunting!

Was this review helpful?

0

found this review helpful

{{ reviews[6674].errors[0] }}

This review is the subjective opinion of a patient and not of Opencare.

| | |
| --- | --- |
| Caring | |
| Helpful | |
| Knowledgeable | |

Great dentist

Reviewed on

June 28th, 2015

• Verified patient

Just saw Dr. Priya for my regular appointment and am very happy with the service. The office is easily accessible by the TTC. No waiting required, called in exactly at time of appointment. It is kid friendly, staff are professional and courteous.

Was this review helpful?

1

found this review helpful

{{ reviews[6605].errors[0] }}

This review is the subjective opinion of a patient and not of Opencare.

Top Notch

Reviewed on

June 13th, 2015

• Verified patient

Sharing my experience - professional, courteous and diligent, and I've seen quite a few dentists that don't fit that bill in my time. I've seen both Josh and the newer Dr. Priya and they both are excellent in my opinion. You can ask to see either of the dentist you wish.

Was this review helpful?

1

found this review helpful

{{ reviews[6262].errors[0] }}

This review is the subjective opinion of a patient and not of Opencare.

| | |
| --- | --- |
| Caring | |
| Helpful | |
| Knowledgeable | |

Great Dentist

Reviewed on

August 14th, 2014

• Verified patient

Dr. Priya was very friendly and greeted me immediately as the front desk staff was on vacation. My appointment was for a regular cleaning. It was quick but not rushed, and Dr. Priya was very considerate of my needs during the cleaning. She talked, but didn't expect me to answer - a great quality in a dentist! I would definitely recommend her to anyone.

Was this review helpful?

1

found this review helpful

{{ reviews[4973].errors[0] }}

This review is the subjective opinion of a patient and not of Opencare.

| | |
| --- | --- |
| Caring | |
| Helpful | |
| Knowledgeable | |

Very Thorough

Reviewed on

April 13th, 2015

• Verified patient

This was my first visit with Dr. Kirpalaney. Not only was she very thorough in the initial consultation, she explained everything to me in great detail. On top of the initial consultation she filled one cavity and fixed a broken filling, which I was not expecting in the first visit. I will absolutely be making her my regular dentist while I am living in Toronto.

Was this review helpful?

1

found this review helpful

{{ reviews[4654].errors[0] }}

This review is the subjective opinion of a patient and not of Opencare.

| | |
| --- | --- |
| Caring | |
| Helpful | |
| Knowledgeable | |