Mint Dentistry - Queen Street
1153 Queen St W, Suite 106

,

Toronto

,

Ontario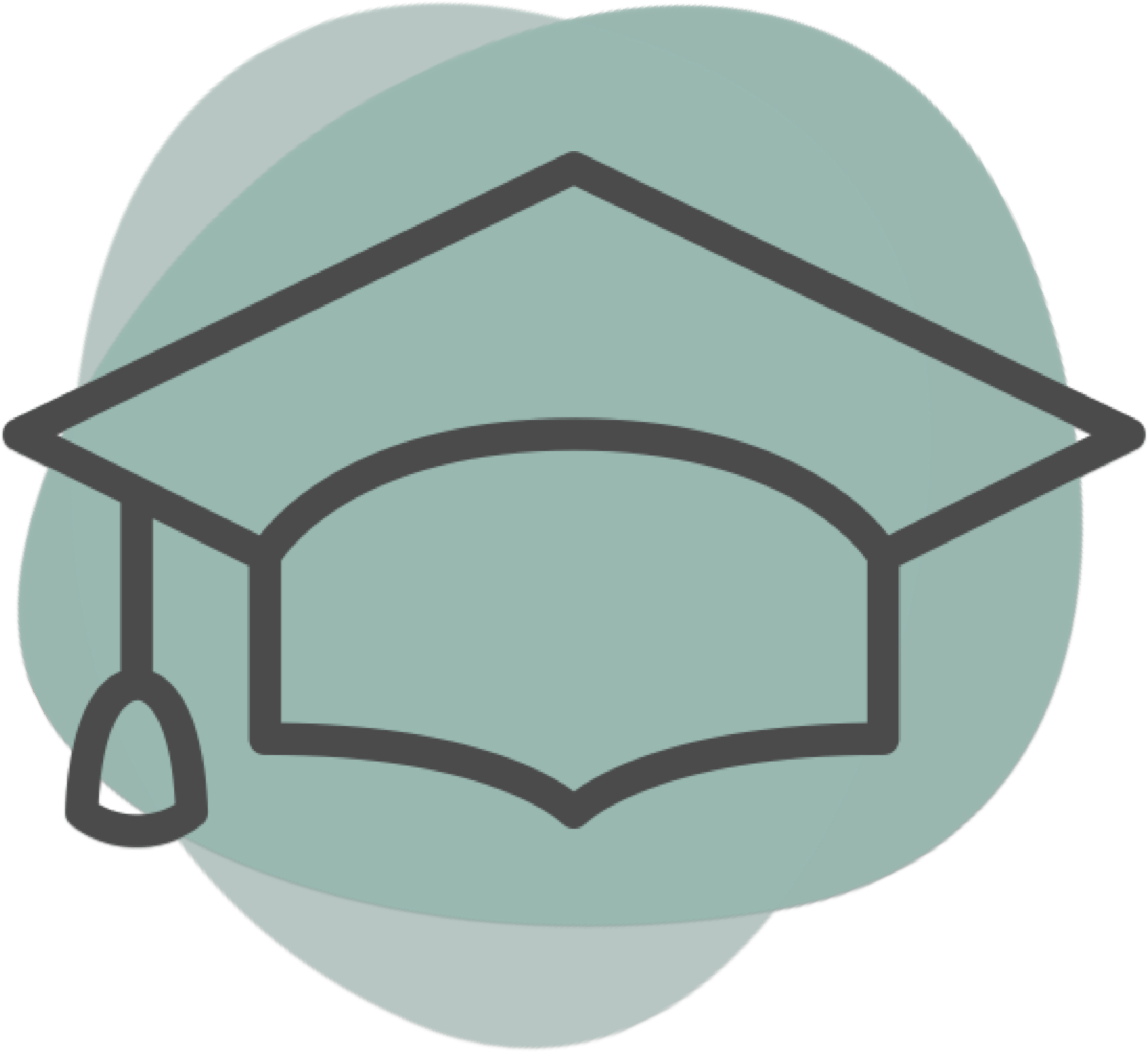 Languages spoken:
English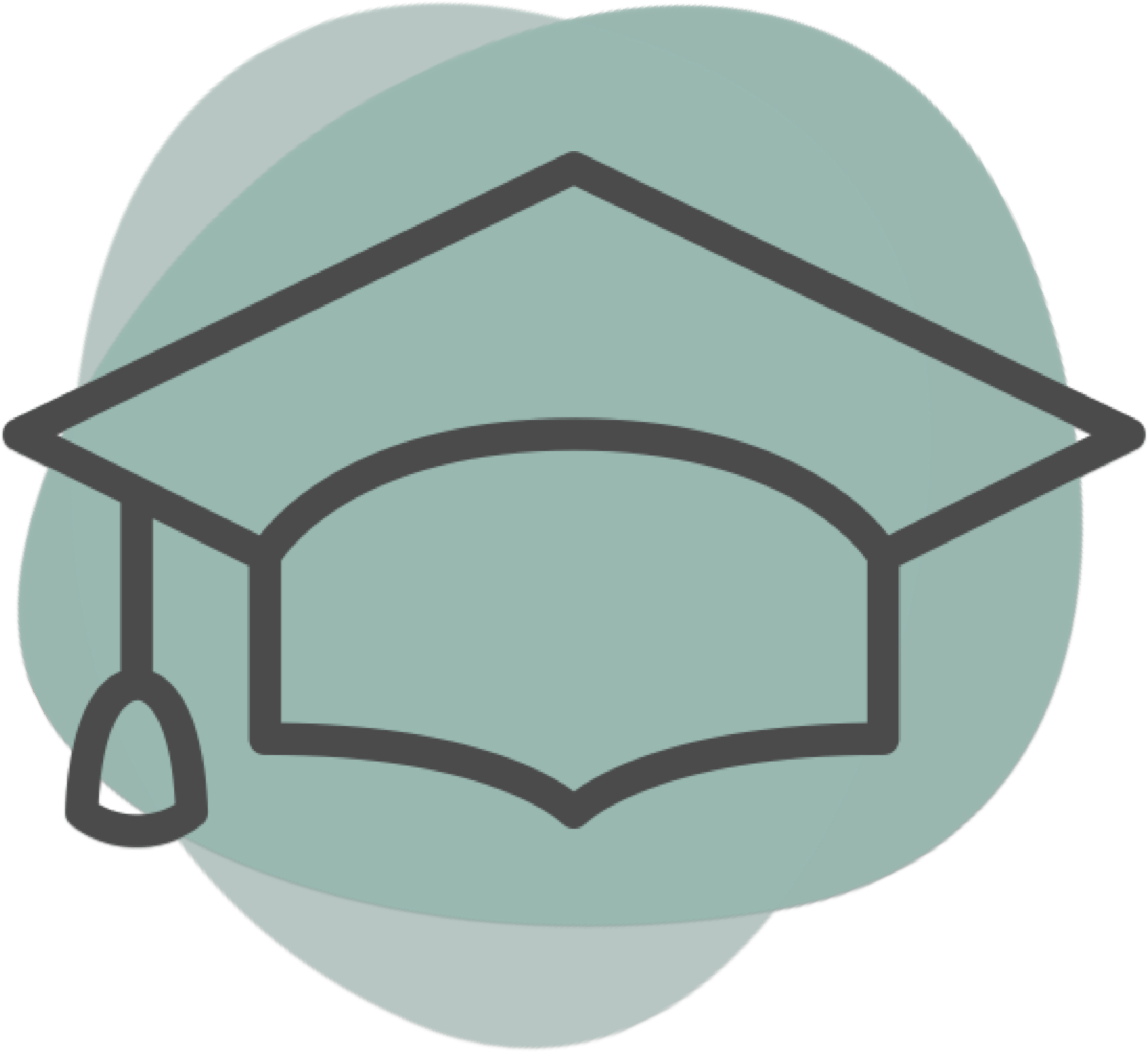 Location
| | | | | |
| --- | --- | --- | --- | --- |
| Mon | 10:00 am | - | 7:00 pm | |
| Tue | 7:00 am | - | 7:00 pm | |
| Wed | 7:00 am | - | 7:00 pm | |
| Thu | 7:00 am | - | 7:00 pm | |
| Fri | 7:00 am | - | 1:00 pm | |
| Sat | 8:00 am | - | 1:00 pm | |
Services Offered
16 Services
Bonding Braces Bridges / Dentures Cleaning Crown / Cap Filling Gum Surgery Implants Nitrous Sedation Root Canal Sleep apnea TMJ Tooth Extraction Veneers Whitening Wisdom Teeth Removal
Bonding , Braces , Bridges / Dentures , Cleaning , Crown / Cap , Filling , Gum Surgery , Implants , Nitrous Sedation , Root Canal , Sleep apnea , TMJ , Tooth Extraction , Veneers , Whitening , Wisdom Teeth Removal
Providers at this location
About
Welcome! Come on in! May we offer you a beverage? Would you like to watch something on Netflix during your appointment with us? Please, breathe deeply and relax. We will take excellent care of you. As soon as you enter our office, you'll see what makes Mint different! We value a healthy calming environment for our team and patients alike. We have a living wall in our reception area that helps clean the air naturally and contributes to our comfort and well-being. We also have a surgical standard air filtration system in the office. Air quality in a dental office is adversely affected by disinfectant sprays and sterilization chemicals used to keep instruments and work areas clean. In addition, aerosolized tooth and filling material float on the air! Many offices function as closed air spaces and often have that "dental" smell. We feel strongly about providing a clean environment and fresh air - a plus for everyone! We share your commitment to making eco-conscious business and lifestyle decisions. The LED bulbs we use in our clinical working areas allow for colour mixing, crisp illumination and save energy, reduce costs, minimize waste due to their long lifespan, and are at the forefront of dental lighting technology. We emphasize recycling, intelligent resource use, and minimal packaging from our suppliers. We also value people. Indeed, the entire office is built on the people at its core. You will not find a revolving door of staff here- most everyone on the team has worked with Dr. Chincholi for many years and have all met her exacting standards (and tolerate her kooky sense of humour). Our experience shows in everything we do. We believe in a friendly work environment that you love, a team you believe in and a doctor that you can trust. We live and work these values and are very proud of what we've created at Mint.
What makes your practice special when compared with others in the area?
Our Philosophy Makes Us Unique Focus on Health: We believe in taking an integrated approach to your oral health which focuses on prevention and healing rather than just disease and treatment. Our goal is to maintain your healthy smile for a lifetime. Value in Education: Patient education is a critical component of what we do. We explain your oral health to you in detail, using photographs or videos as needed, and answer any questions you may have. We listen, and take the time to ensure you are understood, and heard. Engaged patients are the best kind. Commitment to Quality: Our mission is to offer an uncompromising commitment to quality care for every patient we see. We look forward to sharing our experience with you.
What are you and your team proud of at your practice?
We're passionate about excellence in dentistry, and take great pride in helping you achieve optimal dental health. The entire Mint Dentistry team is committed to providing you with personalized care and working with you to achieve your dental health objectives. Our goal is to exceed your expectations. We take the time to listen to all your concerns, diagnose your oral health condition, and provide you with your complete range of treatment options. We always discuss the benefits and risks of each option, explain alternatives, and provide rationale for our recommendations, so you can make the best decision for yourself. We use state of the art equipment and technology, pay considerable attention to having creature comforts for our patients (a refreshment bar, androids to surf the net, aromatherapy and the list goes on) and invest in continuing education so we are always at the forefront of our careers. Come in and meet the team and find out why we love what we do. We want you to feel completely comfortable with us, and to leave our office feeling better educated about your dental health.
Services Offered
16 Services
Bonding Braces Bridges / Dentures Cleaning Crown / Cap Filling Gum Surgery Implants Nitrous Sedation Root Canal Sleep apnea TMJ Tooth Extraction Veneers Whitening Wisdom Teeth Removal
Bonding , Braces , Bridges / Dentures , Cleaning , Crown / Cap , Filling , Gum Surgery , Implants , Nitrous Sedation , Root Canal , Sleep apnea , TMJ , Tooth Extraction , Veneers , Whitening , Wisdom Teeth Removal
Providers at this location
Most Helpful Reviews

(56)

Based on 56 reviews across 2 sources
Reviewed on

April 18th, 2017

• Verified patient

The staff are amazing! Very friendly, kind and helpful. Highly recommended.

Was this review helpful?

0

found this review helpful

{{ reviews[36361].errors[0] }}

This review is the subjective opinion of a patient and not of Opencare.

| | |
| --- | --- |
| Front Desk Staff | |
| Cleanliness | |

Reviewed on

March 16th, 2017

• Verified patient

The dentist Dr. Sue Chincholi and her support staff are all very helpful and positive. The atmosphere is relaxed and clean. Everyone is super professional, get to them for an appointment ASAP! Thanks team :)

Was this review helpful?

0

found this review helpful

{{ reviews[34591].errors[0] }}

This review is the subjective opinion of a patient and not of Opencare.

| | |
| --- | --- |
| Front Desk Staff | |
| Cleanliness | |

Reviewed on

March 15th, 2017

• Verified patient

I often passed by this office and ultimately its charm and atmosphere encouraged me to schedule an assessment as a new patient. My first visit there was a great experience, the reception staff were so friendly and the office was very clean and comfortable.

Was this review helpful?

0

found this review helpful

{{ reviews[34523].errors[0] }}

This review is the subjective opinion of a patient and not of Opencare.

| | |
| --- | --- |
| Front Desk Staff | |
| Cleanliness | |

Reviewed on

March 13th, 2017

• Verified patient

I was so nervous to go to the dentist - It had been 8 years since my last checkup and I have always had problem teeth. I have a slight medical phobia as well as anxiety around being able to afford dental care as I am in poor financial health. Dr Chincholi was so lovely and understanding - she put me right at ease and assured me we would fix all 7 cavities at a pace that I could afford. She also made some incredible discoveries in my nose, throat, neck, jaw, mouth that may be contributing to my chronic headaches and insomnia. Definitely my new dentist for life.

Was this review helpful?

0

found this review helpful

{{ reviews[34348].errors[0] }}

This review is the subjective opinion of a patient and not of Opencare.

| | |
| --- | --- |
| Front Desk Staff | |
| Cleanliness | |

Reviewed on

February 7th, 2017

• Verified patient

I was blown away by the little additions at the office - green wall, coffee, tea, TV screens while getting your teeth clean. Made the whole experience enjoyable. They also did not oversell me on any additional services and it was easy to get what I needed done.

Was this review helpful?

0

found this review helpful

{{ reviews[31955].errors[0] }}

This review is the subjective opinion of a patient and not of Opencare.

| | |
| --- | --- |
| Front Desk Staff | |
| Cleanliness | |

Reviewed on

February 1st, 2017

• Verified patient

Very welcoming. Early opening. Forms can be completed online saving time on appointment day. Online communication from inquiries to booking appointment.

Was this review helpful?

0

found this review helpful

{{ reviews[31541].errors[0] }}

This review is the subjective opinion of a patient and not of Opencare.

| | |
| --- | --- |
| Front Desk Staff | |
| Cleanliness | |

Reviewed on

January 24th, 2017

• Verified patient

Wonderfully modern and clean clinic.

Was this review helpful?

0

found this review helpful

{{ reviews[31080].errors[0] }}

This review is the subjective opinion of a patient and not of Opencare.

| | |
| --- | --- |
| Front Desk Staff | |
| Cleanliness | |

Reviewed on

January 4th, 2017

• Verified patient

It was great!

Was this review helpful?

0

found this review helpful

{{ reviews[30171].errors[0] }}

This review is the subjective opinion of a patient and not of Opencare.

Reviewed on

January 2nd, 2017

• Verified patient

State of the art facilities, beautiful office, and great location.

Was this review helpful?

0

found this review helpful

{{ reviews[30103].errors[0] }}

This review is the subjective opinion of a patient and not of Opencare.

| | |
| --- | --- |
| Front Desk Staff | |
| Cleanliness | |

Reviewed on

December 23rd, 2016

• Verified patient

very knowledgeable staff bright, clean, friendly environment

Was this review helpful?

0

found this review helpful

{{ reviews[29916].errors[0] }}

This review is the subjective opinion of a patient and not of Opencare.

| | |
| --- | --- |
| Front Desk Staff | |
| Cleanliness | |

Reviewed on

December 14th, 2016

• Verified patient

You might see Dr. Novack, not Chincholi. Didn't matter but should be clearer in the communications.

Was this review helpful?

0

found this review helpful

{{ reviews[29394].errors[0] }}

This review is the subjective opinion of a patient and not of Opencare.

| | |
| --- | --- |
| Front Desk Staff | |
| Cleanliness | |

Reviewed on

November 16th, 2016

• Verified patient

Very clean office and friendly staff

Was this review helpful?

0

found this review helpful

{{ reviews[27855].errors[0] }}

This review is the subjective opinion of a patient and not of Opencare.

| | |
| --- | --- |
| Front Desk Staff | |
| Cleanliness | |

Reviewed on

October 27th, 2016

• Verified patient

Great amenities – Netflix in every room and massage chairs.

Was this review helpful?

0

found this review helpful

{{ reviews[26799].errors[0] }}

This review is the subjective opinion of a patient and not of Opencare.

| | |
| --- | --- |
| Front Desk Staff | |
| Cleanliness | |

Reviewed on

October 5th, 2016

• Verified patient

Very accommodating. Did not have to wait at all to be seen. Friendly reception staff.

Was this review helpful?

0

found this review helpful

{{ reviews[25868].errors[0] }}

This review is the subjective opinion of a patient and not of Opencare.

| | |
| --- | --- |
| Front Desk Staff | |
| Cleanliness | |

Reviewed on

October 4th, 2016

• Verified patient

Dr. Sue Chincholi is one of the best dentist I've had thus far. I appreciate the time she took to walk me through everything and answer all my questions. She is also of course super knowledgeable. I have no fears going forward with my next treatments.

Was this review helpful?

0

found this review helpful

{{ reviews[25782].errors[0] }}

This review is the subjective opinion of a patient and not of Opencare.

| | |
| --- | --- |
| Front Desk Staff | |
| Cleanliness | |

Reviewed on

September 20th, 2016

• Verified patient

The clinic is clean and bright, and very easily accessible by TTC. All staff were extremely friendly and made me feel right at home. Would (and already have!) highly recommended this place to a number of friends and colleagues.

Was this review helpful?

0

found this review helpful

{{ reviews[25088].errors[0] }}

This review is the subjective opinion of a patient and not of Opencare.

| | |
| --- | --- |
| Front Desk Staff | |
| Cleanliness | |

Reviewed on

September 20th, 2016

• Verified patient

If you are insured, they'll submit the claim for you but you must pay upfront.

Was this review helpful?

0

found this review helpful

{{ reviews[25085].errors[0] }}

This review is the subjective opinion of a patient and not of Opencare.

Reviewed on

September 11th, 2016

• Verified patient

Without a doubt, this is the most enjoyable experience I've ever had at the dentist. Friendly staff, beautiful and sterile office environment, with the most meticulous and detail-oriented check up. It was honestly an amazing experience and I've already told others to go here.

Was this review helpful?

0

found this review helpful

{{ reviews[24667].errors[0] }}

This review is the subjective opinion of a patient and not of Opencare.

| | |
| --- | --- |
| Front Desk Staff | |
| Cleanliness | |

Reviewed on

September 2nd, 2016

• Verified patient

Excellent on all fronts. Best dentistry appointment I've ever had.

Was this review helpful?

1

found this review helpful

{{ reviews[24411].errors[0] }}

This review is the subjective opinion of a patient and not of Opencare.

| | |
| --- | --- |
| Front Desk Staff | |
| Cleanliness | |

Reviewed on

May 19th, 2016

• Verified patient

Beautiful, clean, calm, great energy!

Was this review helpful?

0

found this review helpful

{{ reviews[12597].errors[0] }}

This review is the subjective opinion of a patient and not of Opencare.

| | |
| --- | --- |
| Front Desk Staff | |
| Cleanliness | |

Reviewed on

April 1st, 2016

• Verified patient

Say goodbye to your old dentist, he's probably become complacent and uncompetitive. Just saying.

Was this review helpful?

0

found this review helpful

{{ reviews[11477].errors[0] }}

This review is the subjective opinion of a patient and not of Opencare.

| | |
| --- | --- |
| Front Desk Staff | |
| Cleanliness | |

Reviewed on

January 29th, 2016

• Verified patient

It's the best dental clinic in the city, hands down.

Was this review helpful?

0

found this review helpful

{{ reviews[10467].errors[0] }}

This review is the subjective opinion of a patient and not of Opencare.

| | |
| --- | --- |
| Front Desk Staff | |
| Cleanliness | |

Reviewed on

April 9th, 2015

• Verified patient

Super clean and brand new. It is also super high tech!

Was this review helpful?

2

found this review helpful

{{ reviews[276].errors[0] }}

This review is the subjective opinion of a patient and not of Opencare.

| | |
| --- | --- |
| Front Desk Staff | |
| Cleanliness | |

Reviewed on

March 11th, 2015

• Verified patient

Great Dentist and staff here! Also the entire office is eco-friendly and very green! I love the "living" wall in the waiting room. They explain everything to you like a person and not confuse you with dental lingo.

Was this review helpful?

5

found this review helpful

{{ reviews[68].errors[0] }}

This review is the subjective opinion of a patient and not of Opencare.

| | |
| --- | --- |
| Front Desk Staff | |
| Cleanliness | |

Reviewed on

March 6th, 2015

• Verified patient

From my initial call till the end of my appointment, everyone at Mint Dentistry were very thoughtful and caring! Giving me all the care and attention that I needed which made me feel like a real patient, and not just a number!

Was this review helpful?

3

found this review helpful

{{ reviews[38].errors[0] }}

This review is the subjective opinion of a patient and not of Opencare.

| | |
| --- | --- |
| Front Desk Staff | |
| Cleanliness | |