Dr. Mahi Mehr
Dentist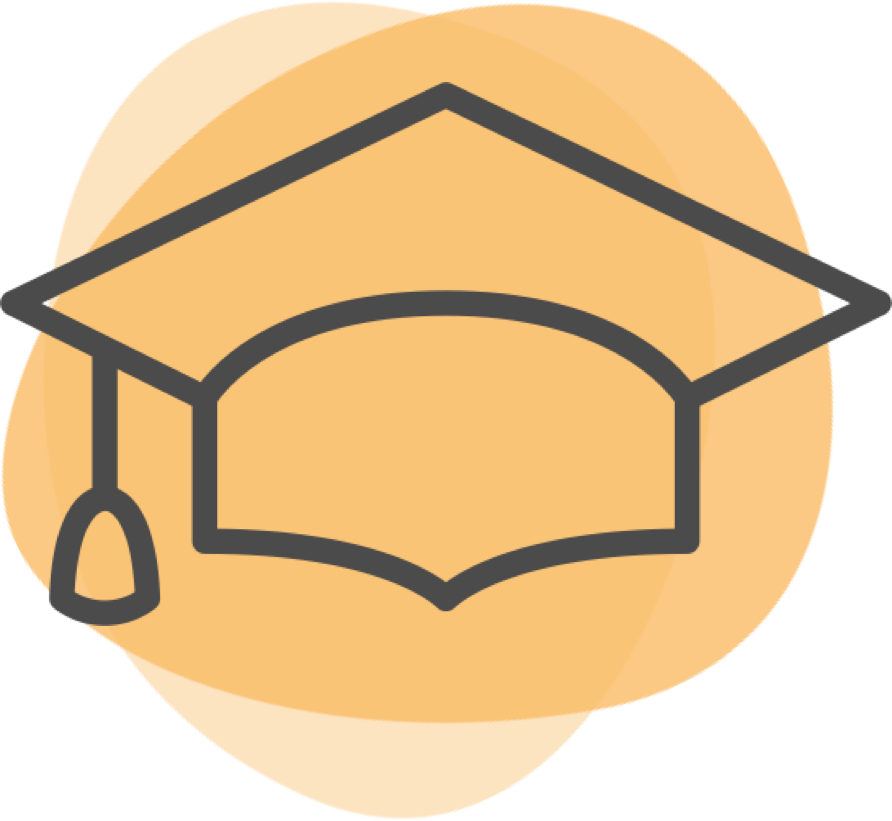 Years Experience:
8 years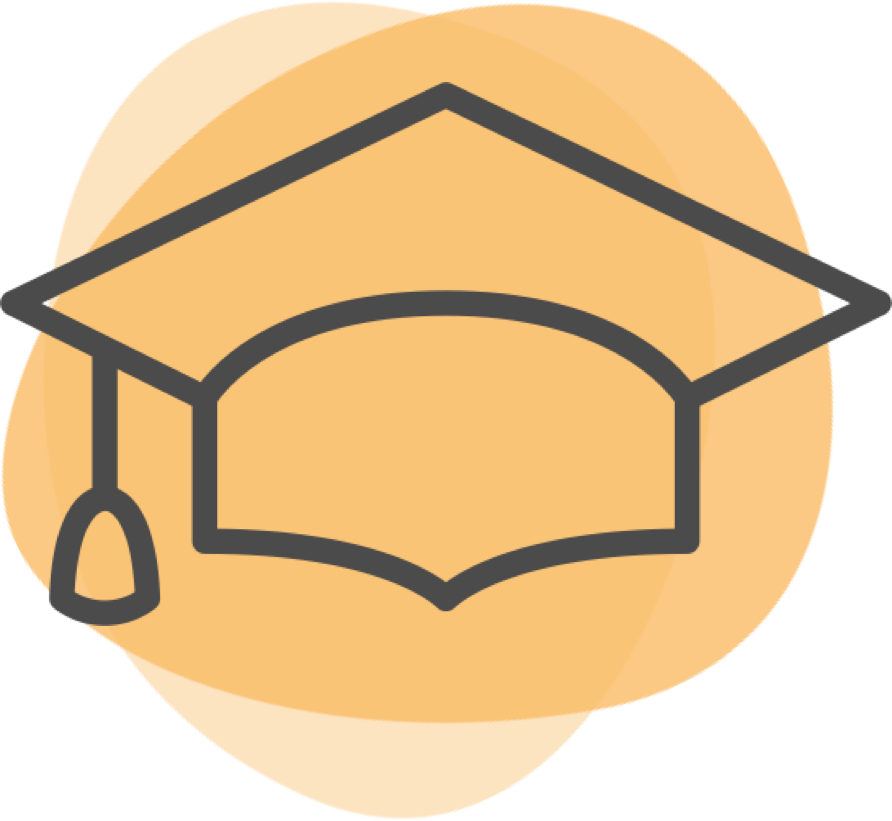 8 years experience
Location
2620 North Halsted Street




Chicago

,

Illinois
| | | | | |
| --- | --- | --- | --- | --- |
| Mon | 11:00 am | - | 7:00 pm | |
| Tue | 11:00 am | - | 7:00 pm | |
| Wed | 11:00 am | - | 7:00 pm | |
| Fri | 7:00 am | - | 3:00 pm | |
| Sat | 9:00 am | - | 3:00 pm | |
Services Offered
16 Services
Bonding Braces Bridges / Dentures Cleaning Crown / Cap Filling Gum Surgery Implants Nitrous Sedation Root Canal Sleep apnea TMJ Tooth Extraction Veneers Whitening Wisdom Teeth Removal
Bonding , Braces , Bridges / Dentures , Cleaning , Crown / Cap , Filling , Gum Surgery , Implants , Nitrous Sedation , Root Canal , Sleep apnea , TMJ , Tooth Extraction , Veneers , Whitening , Wisdom Teeth Removal
About
Dr. Mahi Sophia Mehr, the owner of Lincoln Shine Dental in Lincoln Park/Lakeview, is both a General/Cosmetic Dentist and an Oral and Maxillofacial Radiologist. She graduated and received her Doctor of Dental Surgery (DDS), with honors, from one of the finest dental schools in the Middle East in 2003. She then began a 3 year residency program to further her dental education and, in addition to completing that program, was awarded a position as assistant professor at a dental school in which she instructed students for 2 years. Seeking new challenges and fresh opportunities, Dr. Mahi next moved to the United States, where she entered the dental residency program at the University of Iowa in 2010. She completed her residency and earned a masters of Oral Science and Certificate of Oral and Maxillofacial Radiology from the University of Iowa in 2013. Following her residency, Dr. Mahi earned her State of Illinois dental license after passing the American Dental Board examinations with distinction. Dr. Mahi is actively involved in the dental community and became a diplomat of the American Academy of Oral and Maxillofacial Radiology in 2015. She is a lifetime member of the American Orthodontics Society and an active member of the Chicago Dental Society, the Illinois State Dental Society, and the American Dental Association. Dr. Mahi has published multiple research articles and books, as well.
Why should patients choose you as their provider instead of others in the area?
Dr. Mahi is strongly committed to giving back to her community to ensure her patients' dental health. Reflecting that commitment, she worked as a general dentist in a remote and under-served area in southern Illinois for approximately 2 years. As the only dentist within a large radius during this time, Dr. Mahi gained a tremendous amount of invaluable experience in all aspects of dentistry. Of equal or even greater importance, however, she had the unique privilege of assisting many patients who otherwise would have failed to receive dental care in that remote area.
Which cases do you enjoy treating? Why?
I enjoy treating all cases but especially enjoy helping patients achieve their dream smile whether it's through traditional braces, Invisalign, botox, and dermal fillers.
Services Offered
16 Services
Bonding Braces Bridges / Dentures Cleaning Crown / Cap Filling Gum Surgery Implants Nitrous Sedation Root Canal Sleep apnea TMJ Tooth Extraction Veneers Whitening Wisdom Teeth Removal
Bonding , Braces , Bridges / Dentures , Cleaning , Crown / Cap , Filling , Gum Surgery , Implants , Nitrous Sedation , Root Canal , Sleep apnea , TMJ , Tooth Extraction , Veneers , Whitening , Wisdom Teeth Removal
Most Helpful Reviews

(374)

Based on 374 reviews across 2 sources
Reviewed on

September 19th, 2021

• Verified patient

Everyone was super sweet and it was one of the best dentist experiences I've had in a long time. Will definitely continue going here.

Was this review helpful?

0

found this review helpful

{{ reviews[111432].errors[0] }}

This review is the subjective opinion of a patient and not of Opencare.

Reviewed on

June 16th, 2021

• Verified patient

Took quick appointment, friendly staff

Was this review helpful?

0

found this review helpful

{{ reviews[109497].errors[0] }}

This review is the subjective opinion of a patient and not of Opencare.

Reviewed on

May 13th, 2021

• Verified patient

Dr. Mehr was very friendly. It seemed like the staff thought I'd been there before because there weren't really introductions. However, overall a good experience.

Was this review helpful?

0

found this review helpful

{{ reviews[108953].errors[0] }}

This review is the subjective opinion of a patient and not of Opencare.

Reviewed on

April 14th, 2021

• Verified patient

The visit was very seamless. Everyone was very friendly and professional. This is going to be my go to dentist from now on.

Was this review helpful?

0

found this review helpful

{{ reviews[108611].errors[0] }}

This review is the subjective opinion of a patient and not of Opencare.

Reviewed on

March 11th, 2021

• Verified patient

great staff, very rough with ny cleaning and numbing injections

Was this review helpful?

0

found this review helpful

{{ reviews[108157].errors[0] }}

This review is the subjective opinion of a patient and not of Opencare.

Reviewed on

January 12th, 2021

• Verified patient

Dr. Mahi is so caring and professional, relatable and easy to talk to. Also her space is beautiful! The rest of the staff I interacted with, Rose and Judy were also so helpful and nice. It felt very sanitary and safe given COVID-19; they have advanced equipment which can speed up your time in the chair and shorten how much time you need to be there. This was my first appointment and I would absolutely go back.

Was this review helpful?

0

found this review helpful

{{ reviews[107646].errors[0] }}

This review is the subjective opinion of a patient and not of Opencare.

Reviewed on

January 11th, 2021

• Verified patient

Great job cleaning my teeth.

Was this review helpful?

0

found this review helpful

{{ reviews[107638].errors[0] }}

This review is the subjective opinion of a patient and not of Opencare.

Reviewed on

December 29th, 2020

• Verified patient

The assistant took x-rays while seated and then X-rays in this standing machine that spun around my head, very modern! The cleaning appointment was quick yet detailed. The dr went over every tooth with me on this little camera in my mouth and cleaned any of the build up. The assistant came back and finished the cleaning with a polish, some flossing, and fluoride (recommended by dentist, I took them up on the recommendation.

Was this review helpful?

0

found this review helpful

{{ reviews[107543].errors[0] }}

This review is the subjective opinion of a patient and not of Opencare.

Reviewed on

November 10th, 2020

• Verified patient

Bit on the pricey side, doesn't do silver caps. Good dentist though

Was this review helpful?

0

found this review helpful

{{ reviews[107058].errors[0] }}

This review is the subjective opinion of a patient and not of Opencare.

Reviewed on

November 4th, 2020

• Verified patient

Unbelievably friendly. Great at her job and is very knowledgable. The office is very beautiful and always have great music. Was a little more on the expensive side from my insurance standpoint, but I would much rather pay for good service. I'll be going back consistently. Highly recommend Dr. Mehr and her team.

Was this review helpful?

0

found this review helpful

{{ reviews[106964].errors[0] }}

This review is the subjective opinion of a patient and not of Opencare.

Reviewed on

October 14th, 2020

• Verified patient

Very communicative staff and very personable. They asked about my concerns and made sure I was comfortable. I felt the precautions taken for Covid-19 were effective and very cool.

Was this review helpful?

0

found this review helpful

{{ reviews[106604].errors[0] }}

This review is the subjective opinion of a patient and not of Opencare.

Reviewed on

October 12th, 2020

• Verified patient

So incredibly kind and flexible with scheduling. Was even available after 6pm and on Saturday. Very knowledgeable and has an eye for solutions that her patients can afford. Also, it was great to be able to fill out paperwork and handle scheduling through text message. So convenient!

Was this review helpful?

0

found this review helpful

{{ reviews[106591].errors[0] }}

This review is the subjective opinion of a patient and not of Opencare.

Reviewed on

October 10th, 2020

• Verified patient

Dr Mahi and her assistant were very friendly and made me feel welcome. Their dog Hazel is very cute. My clean and checkup was done very well, no discomfort during cleaning

Was this review helpful?

0

found this review helpful

{{ reviews[106584].errors[0] }}

This review is the subjective opinion of a patient and not of Opencare.

Reviewed on

September 30th, 2020

• Verified patient

Dr. Mehr was extremely friendly, professional, and authentic. I have had some bad experiences with dentists in the past but Dr. Mehr and Rose made me feel so comfortable! Lincoln Shine Dental was handled the COVID-19 precautions so well & still made it a very welcoming environment regardless of the extra effort!

Was this review helpful?

0

found this review helpful

{{ reviews[106439].errors[0] }}

This review is the subjective opinion of a patient and not of Opencare.

Reviewed on

September 8th, 2020

• Verified patient

Dr. Mahi was very helpful in explaining her process and what sort of cleaning is right for me. She is super nice!

Was this review helpful?

0

found this review helpful

{{ reviews[106139].errors[0] }}

This review is the subjective opinion of a patient and not of Opencare.

Reviewed on

August 4th, 2020

• Verified patient

Dr. Mehr was wonderful! She was great to talk to and everyone at the office was really nice, warm, and welcoming. She was super thorough with my cleaning and made sure I was comfortable every step of the way.

Was this review helpful?

0

found this review helpful

{{ reviews[105755].errors[0] }}

This review is the subjective opinion of a patient and not of Opencare.

Reviewed on

July 22nd, 2020

• Verified patient

The office was nice & clean. The staff was great & professional, especially the Dental Assistant & Dr. Mehr - both who made the visit comforting & refreshing. They both explained the treatment & recommendations as well as the associated insurance benefits/coverage. Overall, great practice. Dr. Mehr's dog was an added bonus to the visit.

Was this review helpful?

0

found this review helpful

{{ reviews[105639].errors[0] }}

This review is the subjective opinion of a patient and not of Opencare.

Reviewed on

June 30th, 2020

• Verified patient

Loved her and her staff! the office atmosphere was also very nice. They were all very professional, smart and welcoming. Already scheduled my next appointment.

Was this review helpful?

0

found this review helpful

{{ reviews[105385].errors[0] }}

This review is the subjective opinion of a patient and not of Opencare.

Reviewed on

June 17th, 2020

• Verified patient

My experience was amazing!! I am so happy with Dr. Mahi Mehr as well as the entire staff. The office is unbelievably clean and modern. They took all the necessary COVID precautions which made me feel safe right off the bat. The appointment with smooth even after a 4 year gap in between my last dentist appointment. I've already booked my next appointment & I'm very relieved!!

Was this review helpful?

0

found this review helpful

{{ reviews[105308].errors[0] }}

This review is the subjective opinion of a patient and not of Opencare.

Reviewed on

June 17th, 2020

• Verified patient

The doctor is very nice, but she isn't very assertive which made me a bit worried. I came in for a simple cavity filling and after the evaluation she was asking me if I wanted them filled that day or six months from now. When I asked for her professional suggestion she didn't have a firm recommendation which slightly bothered me. The actual procedure was painless and fast. The only other negative I have about the office is the administrative staff - they are friendly but rely too much on the doctor to do their job. For example, in my 30 minute screening, we were interrupted 4 separate times by nurses asking how to fill out forms - it felt pretty unprofessional.

Was this review helpful?

0

found this review helpful

{{ reviews[105301].errors[0] }}

This review is the subjective opinion of a patient and not of Opencare.

Reviewed on

June 16th, 2020

• Verified patient

Love how quick their service was!

Was this review helpful?

0

found this review helpful

{{ reviews[105294].errors[0] }}

This review is the subjective opinion of a patient and not of Opencare.

Reviewed on

March 27th, 2020

• Verified patient

Wonderful practice! Will definitely be back!

Was this review helpful?

0

found this review helpful

{{ reviews[104998].errors[0] }}

This review is the subjective opinion of a patient and not of Opencare.

Reviewed on

March 20th, 2020

• Verified patient

Had a nice experience and well examined doctor.

Was this review helpful?

0

found this review helpful

{{ reviews[104958].errors[0] }}

This review is the subjective opinion of a patient and not of Opencare.

Reviewed on

March 13th, 2020

• Verified patient

She is so sweet, so kind, and made me feel so comfortable as I am TERRIFIED of the dentist.

Was this review helpful?

0

found this review helpful

{{ reviews[103872].errors[0] }}

This review is the subjective opinion of a patient and not of Opencare.

Reviewed on

March 12th, 2020

• Verified patient

Great, very kind dentist and support staff! Dr. Mehr is really nice and constantly checking in, asking "you okay?" Oh, and a TV for watching Netflix, which makes the appointment go so much faster.

Was this review helpful?

0

found this review helpful

{{ reviews[103666].errors[0] }}

This review is the subjective opinion of a patient and not of Opencare.

Reviewed on

March 12th, 2020

• Verified patient

She was very nice, kind, professional, made me feel very comfortable, and she was very gentle but got the job done. Believe it or not, I'm looking forward to my follow up appointment! A+ to all the ladies who work there.

Was this review helpful?

0

found this review helpful

{{ reviews[103520].errors[0] }}

This review is the subjective opinion of a patient and not of Opencare.

Reviewed on

March 10th, 2020

• Verified patient

Dr. Mehr was by far the best dentist I've been to. I'm 55 years old so this is a compliment. She was very pleasant, went over everything in detail, was very gentle and it showed that she genuinely cared. I don't like to go to Dentists and it had been 5 years since I had been to one. I'm glad I chose Dr. Mehr. I will not hesitate to go twice a year from this point on.

Was this review helpful?

0

found this review helpful

{{ reviews[103271].errors[0] }}

This review is the subjective opinion of a patient and not of Opencare.

Reviewed on

March 9th, 2020

• Verified patient

Dr. Me he and staff were incredibly nice. In and out very easy. Staff was well informative and felt very comfortable during the entire process. Hazel the pup was great.

Was this review helpful?

0

found this review helpful

{{ reviews[103106].errors[0] }}

This review is the subjective opinion of a patient and not of Opencare.

Reviewed on

March 7th, 2020

• Verified patient

Service was quick and very friendly! Great experience!

Was this review helpful?

0

found this review helpful

{{ reviews[102805].errors[0] }}

This review is the subjective opinion of a patient and not of Opencare.

Reviewed on

March 5th, 2020

• Verified patient

My experience was good. Very friendly staff. Clean and comfortable environment. Will be back for sure.

Was this review helpful?

0

found this review helpful

{{ reviews[102459].errors[0] }}

This review is the subjective opinion of a patient and not of Opencare.

Reviewed on

March 3rd, 2020

• Verified patient

She is very professional while also personally relating to you as a human and a patient. I am so glad I chose her as my new dentist. She made going to the dentist less scary for me.

Was this review helpful?

0

found this review helpful

{{ reviews[102181].errors[0] }}

This review is the subjective opinion of a patient and not of Opencare.

Reviewed on

March 3rd, 2020

• Verified patient

Efficient, effective, and friendly. I plan to return. Would recommend.

Was this review helpful?

0

found this review helpful

{{ reviews[102168].errors[0] }}

This review is the subjective opinion of a patient and not of Opencare.

Reviewed on

March 3rd, 2020

• Verified patient

Great scheduling experience, in-office experience was also great - efficient care and nice environment.

Was this review helpful?

0

found this review helpful

{{ reviews[102156].errors[0] }}

This review is the subjective opinion of a patient and not of Opencare.

Reviewed on

February 28th, 2020

• Verified patient

Very friendly and efficient! Definitely going back.

Was this review helpful?

0

found this review helpful

{{ reviews[101722].errors[0] }}

This review is the subjective opinion of a patient and not of Opencare.

Reviewed on

February 27th, 2020

• Verified patient

Dr. Mehr was great. Very helpful and kind. She also made sure that I learned some valuable tips for dental care for a young professional - for example how to make sure my teeth don't get stained by the amount of coffee I drink! HUGE plus was also the dog in the clinic - so cute and so fun to be around, made the visit that much more relaxed!

Was this review helpful?

0

found this review helpful

{{ reviews[101488].errors[0] }}

This review is the subjective opinion of a patient and not of Opencare.

Reviewed on

February 25th, 2020

• Verified patient

Super friendly, knowledgeable and efficient! Came in early for my appointment, got taken in immediately. Dentist treated me like an actual person rather than just another patient.

Was this review helpful?

0

found this review helpful

{{ reviews[101278].errors[0] }}

This review is the subjective opinion of a patient and not of Opencare.

Reviewed on

February 25th, 2020

• Verified patient

I arrived 30m early, I was checked in ASAP and my appt began on time. Nice office and equipment, friendly service that was thorough. Dr Mahi has great bedside manner and attn to detail. They even checked my coverage before xrays to make sure I was covered for that type. Seemed a little out of organization but it was eob and the office dog was, quirky. Overall good visit and close to home, I'll be back.

Was this review helpful?

0

found this review helpful

{{ reviews[101141].errors[0] }}

This review is the subjective opinion of a patient and not of Opencare.

Reviewed on

February 22nd, 2020

• Verified patient

Great experience! Everyone was really friendly & the facility is really nice! Found my new dentist!

Was this review helpful?

0

found this review helpful

{{ reviews[100961].errors[0] }}

This review is the subjective opinion of a patient and not of Opencare.

Reviewed on

February 21st, 2020

• Verified patient

She willing to communicate with me since I'm deaf because its take long time to get interpeter so I had no problem with her!

Was this review helpful?

0

found this review helpful

{{ reviews[100892].errors[0] }}

This review is the subjective opinion of a patient and not of Opencare.

Reviewed on

February 21st, 2020

• Verified patient

Dr. Mehr was very friendly, professional, and quick!

Was this review helpful?

0

found this review helpful

{{ reviews[100807].errors[0] }}

This review is the subjective opinion of a patient and not of Opencare.

Reviewed on

February 20th, 2020

• Verified patient

Had an amazing experience! Dr. Mahi Mehr was very nice and experienced. She explained everything step by step and let me know what was covered by my insurance. I have already made my next appointment!

Was this review helpful?

0

found this review helpful

{{ reviews[100728].errors[0] }}

This review is the subjective opinion of a patient and not of Opencare.

Reviewed on

February 16th, 2020

• Verified patient

In one word, she is the perfect Dentist for every patient. Her professional skills makes the patient very comfortable.

Was this review helpful?

0

found this review helpful

{{ reviews[100148].errors[0] }}

This review is the subjective opinion of a patient and not of Opencare.

Reviewed on

February 15th, 2020

• Verified patient

Dr Mehr was super friendly and transparent through the entire exam. The office was very busy on Saturday but they managed well. There was also a dog which I loved!

Was this review helpful?

0

found this review helpful

{{ reviews[100139].errors[0] }}

This review is the subjective opinion of a patient and not of Opencare.

Reviewed on

February 14th, 2020

• Verified patient

Quick cleaning, kind staff, and they had a wonderful dog there to comfort staff and patients!

Was this review helpful?

0

found this review helpful

{{ reviews[99946].errors[0] }}

This review is the subjective opinion of a patient and not of Opencare.

Reviewed on

February 11th, 2020

• Verified patient

It was an amazing experience. I had never been to another dentist office in my entire life. I really had no idea what to expect, but it wasn't what i had experienced. By going and trying new things I found a dentist I enjoyed.

Was this review helpful?

0

found this review helpful

{{ reviews[99290].errors[0] }}

This review is the subjective opinion of a patient and not of Opencare.

Reviewed on

February 10th, 2020

• Verified patient

Great experience. Dr. Mahi Mehr and her staff are very friendly and helpful. Great cleaning and super clean environment. Will definitely be back and I really recommend this place!

Was this review helpful?

0

found this review helpful

{{ reviews[99272].errors[0] }}

This review is the subjective opinion of a patient and not of Opencare.

Reviewed on

February 10th, 2020

• Verified patient

Dr. Mehr was wonderful and her staff was very nice & helpful. Didn't have to wait at all either. Will be using her as my primary dentist moving forward.

Was this review helpful?

0

found this review helpful

{{ reviews[99115].errors[0] }}

This review is the subjective opinion of a patient and not of Opencare.

Reviewed on

February 7th, 2020

• Verified patient

Loved this dentist. Explained everything clearly and was very sweet and nice. Getting my work done with her.

Was this review helpful?

0

found this review helpful

{{ reviews[98909].errors[0] }}

This review is the subjective opinion of a patient and not of Opencare.

Reviewed on

February 6th, 2020

• Verified patient

This dentist's office is beautiful and very clean! I love the hospitality and perks I received. Dr. Mahi Mehr is very nice and very helpful. Overall very amazing experience for going to the dentist!

Was this review helpful?

0

found this review helpful

{{ reviews[98780].errors[0] }}

This review is the subjective opinion of a patient and not of Opencare.

Reviewed on

January 31st, 2020

• Verified patient

Quick and painless visit! My first dental visit in some time and they explained everything carefully to me. I highly recommend!

Was this review helpful?

0

found this review helpful

{{ reviews[97928].errors[0] }}

This review is the subjective opinion of a patient and not of Opencare.

Reviewed on

January 30th, 2020

• Verified patient

Enjoyable

Was this review helpful?

0

found this review helpful

{{ reviews[97704].errors[0] }}

This review is the subjective opinion of a patient and not of Opencare.

Reviewed on

January 29th, 2020

• Verified patient

Dr. Mahi is excellent! First time visit, but I look forward to her care every six months going forward. Dr. Mahi has a very nice office too!

Was this review helpful?

0

found this review helpful

{{ reviews[97552].errors[0] }}

This review is the subjective opinion of a patient and not of Opencare.

Reviewed on

January 29th, 2020

• Verified patient

Friendly Staff, great office space, convenient off Halsted. Could not ask for a better dental experience than at Lincoln Shine Dental

Was this review helpful?

0

found this review helpful

{{ reviews[97547].errors[0] }}

This review is the subjective opinion of a patient and not of Opencare.

Reviewed on

January 28th, 2020

• Verified patient

She is listening to the patient needs and explaining the treatment procedure in detailed manner. Very friendly.

Was this review helpful?

0

found this review helpful

{{ reviews[97421].errors[0] }}

This review is the subjective opinion of a patient and not of Opencare.

Reviewed on

January 24th, 2020

• Verified patient

Such a wonderful, painless experience. It was my first time visiting Dr. Mehr. I was recommended by a few friends and my expectations were far exceeded. Judy, Rose, and Dr. Mehr are all so kind and made me feel right at home. Highly recommended!

Was this review helpful?

0

found this review helpful

{{ reviews[97113].errors[0] }}

This review is the subjective opinion of a patient and not of Opencare.

Reviewed on

January 22nd, 2020

• Verified patient

Very professional and personable. Easy to schedule and the whole staff is very friendly.

Was this review helpful?

0

found this review helpful

{{ reviews[96833].errors[0] }}

This review is the subjective opinion of a patient and not of Opencare.

Reviewed on

January 17th, 2020

• Verified patient

Friendly and professional, and went through everything with you.

Was this review helpful?

0

found this review helpful

{{ reviews[96177].errors[0] }}

This review is the subjective opinion of a patient and not of Opencare.

Reviewed on

January 16th, 2020

• Verified patient

Dr. Mehr was very kind and informative throughout my visit. I have sensitive gums and she took extra care to ensure that I was comfortable. Would recommend and would come back!

Was this review helpful?

0

found this review helpful

{{ reviews[96072].errors[0] }}

This review is the subjective opinion of a patient and not of Opencare.

Reviewed on

January 15th, 2020

• Verified patient

Friendly. Has a dog in the room

Was this review helpful?

0

found this review helpful

{{ reviews[95864].errors[0] }}

This review is the subjective opinion of a patient and not of Opencare.

Reviewed on

January 10th, 2020

• Verified patient

She was so nice and comforting! She even did the polish job for me because the hygienist was busy with another patient to help my appointment go faster. Her little dog is really cute and sweet, and just hangs out in the office with her.

Was this review helpful?

0

found this review helpful

{{ reviews[95489].errors[0] }}

This review is the subjective opinion of a patient and not of Opencare.

Reviewed on

January 10th, 2020

• Verified patient

I was a little weirded out when I walked in to a dog running around and barking (turns out it's a trained therapy dog)... but once we got into the session it was quick and painless. Staff was nice and the process was efficient.

Was this review helpful?

0

found this review helpful

{{ reviews[95334].errors[0] }}

This review is the subjective opinion of a patient and not of Opencare.

Reviewed on

January 9th, 2020

• Verified patient

Very professional, clean, and fast office. Dr. Mehr and her team are fantastic and did a great job explaining to me what was covered by my insurance and what was not.

Was this review helpful?

0

found this review helpful

{{ reviews[95257].errors[0] }}

This review is the subjective opinion of a patient and not of Opencare.

Reviewed on

January 8th, 2020

• Verified patient

Everyone was very friendly and professional. Updated and clean office. Accommodating with changing appointment times.

Was this review helpful?

0

found this review helpful

{{ reviews[95238].errors[0] }}

This review is the subjective opinion of a patient and not of Opencare.

Reviewed on

January 8th, 2020

• Verified patient

Was able to watch Surf's up :) had like 10 cavities though :/

Was this review helpful?

0

found this review helpful

{{ reviews[95234].errors[0] }}

This review is the subjective opinion of a patient and not of Opencare.

Reviewed on

January 8th, 2020

• Verified patient

The office staff is very nice, and the location is great for people living in LakeView and LP. I really likes Dr. Mahi Mehr. She was sweet and relatable.

Was this review helpful?

0

found this review helpful

{{ reviews[95220].errors[0] }}

This review is the subjective opinion of a patient and not of Opencare.

Reviewed on

January 8th, 2020

• Verified patient

Very great bedside manner. Didn't make me feel bad for cavities like other dentists, but let me know what needed to get done and helped prioritize for my insurance. Office is very modern!

Was this review helpful?

0

found this review helpful

{{ reviews[95117].errors[0] }}

This review is the subjective opinion of a patient and not of Opencare.

Reviewed on

January 4th, 2020

• Verified patient

Nice staff

Was this review helpful?

0

found this review helpful

{{ reviews[94889].errors[0] }}

This review is the subjective opinion of a patient and not of Opencare.

Reviewed on

January 4th, 2020

• Verified patient

Welcoming, fast, and professional. With a cute puppy in the office that made my day!

Was this review helpful?

0

found this review helpful

{{ reviews[94888].errors[0] }}

This review is the subjective opinion of a patient and not of Opencare.

Reviewed on

December 29th, 2019

• Verified patient

She was very personable and easy going. Very responsive to my wants and needs. I have sensitive teeth and she never made me feel that wasn't a priority.

Was this review helpful?

0

found this review helpful

{{ reviews[94678].errors[0] }}

This review is the subjective opinion of a patient and not of Opencare.

Reviewed on

December 28th, 2019

• Verified patient

Very professional and fast. Dr. Mehr seemed to know what was covered by my insurance and answered all the questions I had. The practice uses very nice technology that feels up to date. It was very easy as a new patient to go to Dr. Mehr.

Was this review helpful?

0

found this review helpful

{{ reviews[94667].errors[0] }}

This review is the subjective opinion of a patient and not of Opencare.

Reviewed on

December 28th, 2019

• Verified patient

She was great! Very quick cleaning and my teeth/gums feel awesome

Was this review helpful?

0

found this review helpful

{{ reviews[94662].errors[0] }}

This review is the subjective opinion of a patient and not of Opencare.

Reviewed on

December 21st, 2019

• Verified patient

Dr. Mehr was vey knowledgeable and explained everything that was needed. She is a great dentist!

Was this review helpful?

0

found this review helpful

{{ reviews[94467].errors[0] }}

This review is the subjective opinion of a patient and not of Opencare.

Reviewed on

December 18th, 2019

• Verified patient

They took me early and we're nice and fast.

Was this review helpful?

0

found this review helpful

{{ reviews[94178].errors[0] }}

This review is the subjective opinion of a patient and not of Opencare.

Reviewed on

December 17th, 2019

• Verified patient

Dr Mahi was extremely friendly, thorough and kind. The office was able to get me an appointment quickly which was great because I was in need of a cleaning. Dr Mahi took the time to explain my x-rays and photos to me so I understood the care I was going to receive and the issues she discovered. I would definitely go back and already scheduled my 6-month appointment.

Was this review helpful?

0

found this review helpful

{{ reviews[94055].errors[0] }}

This review is the subjective opinion of a patient and not of Opencare.

Reviewed on

December 17th, 2019

• Verified patient

Dr. Mehr was great. Everyone on the staff was very nice and thorough. I was seen quickly and the appointment was great.

Was this review helpful?

0

found this review helpful

{{ reviews[94020].errors[0] }}

This review is the subjective opinion of a patient and not of Opencare.

Reviewed on

December 17th, 2019

• Verified patient

She's great. Very nice and knows what she's doing. The office is great. TV at each chair and also an emotional support dog if needed.

Was this review helpful?

0

found this review helpful

{{ reviews[93994].errors[0] }}

This review is the subjective opinion of a patient and not of Opencare.

Reviewed on

December 16th, 2019

• Verified patient

Dr Mahi was very kind and aware of our insurance situation. She made sure our insurance would cover the procedures we needed, as well as how much we would have to pay out of pocket before proceeding.

Was this review helpful?

0

found this review helpful

{{ reviews[93904].errors[0] }}

This review is the subjective opinion of a patient and not of Opencare.

Reviewed on

December 13th, 2019

• Verified patient

Dr. Mahi is a wonderful dentist and made the whole experience very comfortable! Her office is beautiful, has the latest technology, and her staff was very kind.

Was this review helpful?

0

found this review helpful

{{ reviews[93761].errors[0] }}

This review is the subjective opinion of a patient and not of Opencare.

Reviewed on

December 13th, 2019

• Verified patient

Promptly took us in. Friendly front staff. Dr. herself is good, but some information was provided after been asked. would like if we got it before asking. She has modern appliances though

Was this review helpful?

0

found this review helpful

{{ reviews[93730].errors[0] }}

This review is the subjective opinion of a patient and not of Opencare.

Reviewed on

December 12th, 2019

• Verified patient

So nice! Lovely experience, was in an out in an hour and no scoulding about flossing more. Would absolutely go back, already scheduled my follow up

Was this review helpful?

0

found this review helpful

{{ reviews[93458].errors[0] }}

This review is the subjective opinion of a patient and not of Opencare.

Reviewed on

December 9th, 2019

• Verified patient

I was super nervous but Dr. Mehr talked me through the whole procedure, Zoe the therapy dog was sweet and Maria checked with my insurance to make sure everything was covered before charging me.

Was this review helpful?

0

found this review helpful

{{ reviews[93038].errors[0] }}

This review is the subjective opinion of a patient and not of Opencare.

Reviewed on

December 7th, 2019

• Verified patient

Very friendly staff. Doctor was thorough and gentle. Explained everything nicely. 10/10 would recommend.

Was this review helpful?

0

found this review helpful

{{ reviews[92942].errors[0] }}

This review is the subjective opinion of a patient and not of Opencare.

Reviewed on

December 6th, 2019

• Verified patient

I went in for my cleaning and had a great experience with Dr. Mahi Mehr , very thorough , cares about her patients and has a warm personality that makes you feel very comfortable in her chair. The office is modern and aesthetically pleasant.

Was this review helpful?

0

found this review helpful

{{ reviews[92831].errors[0] }}

This review is the subjective opinion of a patient and not of Opencare.

Reviewed on

December 4th, 2019

• Verified patient

I was a little nervous but she provided excellent care while taking my feelings into account. Answered questions I had about extractions and what that process would take. Would definitely recommend if you live in the LP area.

Was this review helpful?

0

found this review helpful

{{ reviews[92598].errors[0] }}

This review is the subjective opinion of a patient and not of Opencare.

Reviewed on

December 4th, 2019

• Verified patient

The employees were all very pleasant. The doctor was able to move my appointment last minute, and I was able to get an appointment for a cavity next day.

Was this review helpful?

0

found this review helpful

{{ reviews[92487].errors[0] }}

This review is the subjective opinion of a patient and not of Opencare.

Reviewed on

December 4th, 2019

• Verified patient

First time back to a dentist in 8 years. Was pretty nervous to say the least. Office was very nice and all the technicians were extremely gentle and friendly. This place changed my view on dentists. Highly recommend.

Was this review helpful?

0

found this review helpful

{{ reviews[92484].errors[0] }}

This review is the subjective opinion of a patient and not of Opencare.

Reviewed on

December 2nd, 2019

• Verified patient

I enjoyed my experience. Staff was nice and friendly, space was clean and modern. I will come back for my next cleaning.

Was this review helpful?

0

found this review helpful

{{ reviews[92313].errors[0] }}

This review is the subjective opinion of a patient and not of Opencare.

Reviewed on

December 2nd, 2019

• Verified patient

All the staff was very friendly. Quick and easy visit. Would recommend.

Was this review helpful?

0

found this review helpful

{{ reviews[92254].errors[0] }}

This review is the subjective opinion of a patient and not of Opencare.

Reviewed on

December 2nd, 2019

• Verified patient

Great experience, very efficient and my teeth felt super clean afterwards.

Was this review helpful?

0

found this review helpful

{{ reviews[92239].errors[0] }}

This review is the subjective opinion of a patient and not of Opencare.

Reviewed on

November 26th, 2019

• Verified patient

Very nice office and all the employees were very cordial. Equipment was high end. Never felt anxious or nervous during the appointment. Location was convenient and easy to find.

Was this review helpful?

0

found this review helpful

{{ reviews[91653].errors[0] }}

This review is the subjective opinion of a patient and not of Opencare.

Reviewed on

November 22nd, 2019

• Verified patient

Dr. Mehr was super nice and gentle. Always explaining every single step in the procedure and also making conversation along the way. She made everything feel very easy and relaxing.

Was this review helpful?

0

found this review helpful

{{ reviews[91350].errors[0] }}

This review is the subjective opinion of a patient and not of Opencare.

Reviewed on

November 22nd, 2019

• Verified patient

I liked the overall vibe of the place (clean office, polite people) and my hygienist was great, keeping things light and humorous after I mentioned my anxiety about being at the dentist. Dr. Mehr popped in for a quick consult (I was just there for a cleaning) and seemed nice.

Was this review helpful?

0

found this review helpful

{{ reviews[91339].errors[0] }}

This review is the subjective opinion of a patient and not of Opencare.

Reviewed on

November 18th, 2019

• Verified patient

One of the more painful dental cleanings I've ever had, but overall a good visit.

Was this review helpful?

0

found this review helpful

{{ reviews[90446].errors[0] }}

This review is the subjective opinion of a patient and not of Opencare.

Reviewed on

November 18th, 2019

• Verified patient

This place was great. Everyone was very friendly and professional. Dr. Mahi was very knowledgeable and was able to answer all my questions. I really recommend going here!

Was this review helpful?

0

found this review helpful

{{ reviews[90422].errors[0] }}

This review is the subjective opinion of a patient and not of Opencare.

Reviewed on

November 15th, 2019

• Verified patient

Dr Mahi was so kind and funny! All of her staff were joking around and the best part there was an adorable dog! Hazel was very well behaved and liked to quietly pop into each room to say hello.

Was this review helpful?

0

found this review helpful

{{ reviews[90215].errors[0] }}

This review is the subjective opinion of a patient and not of Opencare.

Reviewed on

November 13th, 2019

• Verified patient

She really walks you through treatments and her recommendations. Having Hazel (her dog) sit on your lap really helps as well. PS it isn't mandatory to have Hazel on your lap but I recommend it.

Was this review helpful?

0

found this review helpful

{{ reviews[89693].errors[0] }}

This review is the subjective opinion of a patient and not of Opencare.

Reviewed on

November 13th, 2019

• Verified patient

Great first experience and staff! So clean and great ambiance. Felt very comfortable and the quality of the cleaning was beyond what I've experienced before.

Was this review helpful?

0

found this review helpful

{{ reviews[89692].errors[0] }}

This review is the subjective opinion of a patient and not of Opencare.

Reviewed on

November 9th, 2019

• Verified patient

Nice staff and a relaxing atmosphere. Pleased with the experience.

Was this review helpful?

0

found this review helpful

{{ reviews[89184].errors[0] }}

This review is the subjective opinion of a patient and not of Opencare.

Reviewed on

November 9th, 2019

• Verified patient

I had a really great appointment with Dr. Mahi! Everybody was super friendly, and nice to work with!

Was this review helpful?

0

found this review helpful

{{ reviews[89170].errors[0] }}

This review is the subjective opinion of a patient and not of Opencare.

Reviewed on

November 8th, 2019

• Verified patient

Really nice, professional

Was this review helpful?

0

found this review helpful

{{ reviews[89054].errors[0] }}

This review is the subjective opinion of a patient and not of Opencare.

Reviewed on

November 4th, 2019

• Verified patient

Dr. Mehr and her team did a great job of making me feel relaxed. They have me the choice of a Netflix show and Blue Planet was the perfect thing for nerves. Will go back again.

Was this review helpful?

0

found this review helpful

{{ reviews[88284].errors[0] }}

This review is the subjective opinion of a patient and not of Opencare.

Reviewed on

November 1st, 2019

• Verified patient

Kind and professional staff

Was this review helpful?

0

found this review helpful

{{ reviews[88038].errors[0] }}

This review is the subjective opinion of a patient and not of Opencare.

Reviewed on

November 1st, 2019

• Verified patient

First time visit and it was impressive. The people there are amazingly friendly and helpful. They double checked if any checking was covered by my insurance. Dr Mehr was very nice and gave me the suggestions for the treatment. I will definitely revisit for the future treatment.

Was this review helpful?

0

found this review helpful

{{ reviews[88013].errors[0] }}

This review is the subjective opinion of a patient and not of Opencare.

Reviewed on

October 30th, 2019

• Verified patient

Dr. Mahi Mehr did a great job of explaining the process during the appointment. Her dog was adorable!

Was this review helpful?

0

found this review helpful

{{ reviews[87817].errors[0] }}

This review is the subjective opinion of a patient and not of Opencare.

Reviewed on

October 30th, 2019

• Verified patient

Great office, super clean. Everyone was really attentive and kept checking in to make sure I was having the best possible experience.

Was this review helpful?

0

found this review helpful

{{ reviews[87748].errors[0] }}

This review is the subjective opinion of a patient and not of Opencare.

Reviewed on

October 25th, 2019

• Verified patient

The entire office was perfect head to toe- each staff member was so friendly and caring, the office was beautiful, Dr. Mehr was so professional and kind. Hazel the therapy dog topped off a truly wonderful experience!

Was this review helpful?

0

found this review helpful

{{ reviews[87125].errors[0] }}

This review is the subjective opinion of a patient and not of Opencare.

Reviewed on

October 24th, 2019

• Verified patient

Overall experience was just ok. The office is well furnished and comfortable. Dr. Mahi was great. Informative and consultative. Sensed my unease with the visit and tried to make it right. I didn't bring kids with me, but she seemed very accommodating of patients who did bring children. Staff seemed pleasant, but had a few missteps. The biggest being requesting for insurance info over text even though I expressly requested to not share sensitive info over email or text. the others were small things.

Was this review helpful?

0

found this review helpful

{{ reviews[87077].errors[0] }}

This review is the subjective opinion of a patient and not of Opencare.

Reviewed on

October 24th, 2019

• Verified patient

I went in for a cleaning. They looked into my insurance and assured me that any extra work, such as x-rays, would be covered or they would personally pay for it. I've been to dentists before, where they recommend work to be done, and next thing I know, I'm paying $1000 that my insurance won't cover. These people are very up front, very friendly, and the space and dental equipment all seem very new, state of the art.

Was this review helpful?

0

found this review helpful

{{ reviews[87068].errors[0] }}

This review is the subjective opinion of a patient and not of Opencare.

Reviewed on

October 23rd, 2019

• Verified patient

The most painful cleaning I have ever experienced

Was this review helpful?

0

found this review helpful

{{ reviews[86741].errors[0] }}

This review is the subjective opinion of a patient and not of Opencare.

Reviewed on

October 21st, 2019

• Verified patient

Very clean and nicely decorated office and Dr. Mehr was nice and made sure I understood what she was showing me. The visit was a little off putting as Dr. Mehr was training a new staff member during my appointment, but other than that a good experience overall.

Was this review helpful?

0

found this review helpful

{{ reviews[86440].errors[0] }}

This review is the subjective opinion of a patient and not of Opencare.

Reviewed on

October 20th, 2019

• Verified patient

Timely friendly clean and made my comfort a priority!

Was this review helpful?

0

found this review helpful

{{ reviews[86374].errors[0] }}

This review is the subjective opinion of a patient and not of Opencare.

Reviewed on

October 19th, 2019

• Verified patient

The staff and doctor were pleasant, albeit a little rushed (they were down a staff member that day). The front desk person let me know, per my insurance, what my portion of payment was for the visit (that was definitely nice to know before any services). The cleaning was quicker than I'm used to, but my teeth/mouth feel nice and clean so job well done I think! They took x-rays and went over them with me and Dr. Mahi gave me her opinion on how everything looked and any next steps/preventative measures; she didn't tell me anything I didn't already know about my x-rays, via my dental history, so no surprises or recommendations that seemed odd or unnecessary). I am, overall, satisfied with the service I received at Lincoln Shine Dental. I've booked my next appointment, so hopefully that one goes just as well and I can call this place my go-to place from now on!

Was this review helpful?

0

found this review helpful

{{ reviews[86340].errors[0] }}

This review is the subjective opinion of a patient and not of Opencare.

Reviewed on

October 18th, 2019

• Verified patient

Super nice !

Was this review helpful?

0

found this review helpful

{{ reviews[86245].errors[0] }}

This review is the subjective opinion of a patient and not of Opencare.

Reviewed on

October 16th, 2019

• Verified patient

Dr. Mahi Mehr was great! I was able to watch TV and pet her dog while she cleaned my teeth. She also took extensive xrays. I had a few follow-up questions, and she emailed me that night with answers. Went above and beyond!

Was this review helpful?

0

found this review helpful

{{ reviews[85793].errors[0] }}

This review is the subjective opinion of a patient and not of Opencare.

Reviewed on

October 13th, 2019

• Verified patient

Went for my first dentist visit in years and it was great. I was in and out in an hour on a Saturday morning. Dr. Mahi and her staff were kind and knowledgeable.

Was this review helpful?

0

found this review helpful

{{ reviews[85430].errors[0] }}

This review is the subjective opinion of a patient and not of Opencare.

Reviewed on

October 12th, 2019

• Verified patient

Dr. Mahi is wonderful. She has great patient rapport and is very supportive. She was caring, thorough, and made the entire dental experience, which can feel daunting, super manageable and calming and somehow fun. She's encouraging and definitely going to help me stay on top of my dental hygiene.

Was this review helpful?

0

found this review helpful

{{ reviews[85410].errors[0] }}

This review is the subjective opinion of a patient and not of Opencare.

Reviewed on

October 11th, 2019

• Verified patient

Dr. Mahi Mehr is the best dentist I've had so far! She's very knowledgable and kind. I definitely felt like I was in good hands. The office was also very nice!

Was this review helpful?

0

found this review helpful

{{ reviews[85307].errors[0] }}

This review is the subjective opinion of a patient and not of Opencare.

Reviewed on

October 11th, 2019

• Verified patient

quick and efficient! she did the cleaning herself and answered all of my questions!

Was this review helpful?

0

found this review helpful

{{ reviews[85237].errors[0] }}

This review is the subjective opinion of a patient and not of Opencare.

Reviewed on

October 11th, 2019

• Verified patient

One of the best dentist experiences I've ever had! Dr. Mehr was friendly and knowledgeable. I was really impressed with the up to date technology they used. The overall atmosphere was welcoming and relaxing. I would recommend Dr. Mehr to my friends and family!

Was this review helpful?

0

found this review helpful

{{ reviews[85234].errors[0] }}

This review is the subjective opinion of a patient and not of Opencare.

Reviewed on

October 10th, 2019

• Verified patient

Amazing Doctor, friendly and caring - definitely coming back

Was this review helpful?

0

found this review helpful

{{ reviews[85157].errors[0] }}

This review is the subjective opinion of a patient and not of Opencare.

Reviewed on

October 8th, 2019

• Verified patient

Great, professional experience. Quick too,!

Was this review helpful?

0

found this review helpful

{{ reviews[84971].errors[0] }}

This review is the subjective opinion of a patient and not of Opencare.

Reviewed on

October 8th, 2019

• Verified patient

Loved my visit! Dr. Mehr is extremely thorough and has some top of the line equipment. She made me feel comfortable and explained in detail both what was happening and what I was seeing in images of my teeth. I'd recommend her to anyone looking for a easy, high quality dental experience.

Was this review helpful?

0

found this review helpful

{{ reviews[84960].errors[0] }}

This review is the subjective opinion of a patient and not of Opencare.

Reviewed on

October 8th, 2019

• Verified patient

I really liked her. She was upfront and personable.

Was this review helpful?

0

found this review helpful

{{ reviews[84955].errors[0] }}

This review is the subjective opinion of a patient and not of Opencare.

Reviewed on

October 8th, 2019

• Verified patient

Dr. Mehr was amazing! Her office was extremely clean and beautifully decorated. Her staff was also very communicative and it was easy to schedule my next appointment.

Was this review helpful?

0

found this review helpful

{{ reviews[84897].errors[0] }}

This review is the subjective opinion of a patient and not of Opencare.

Reviewed on

October 7th, 2019

• Verified patient

Dr. Mehr is incredibly knowledgeable and pleasant. Her office is an inviting atmosphere and boasts state-of-the-art dental equipment. My teeth looked amazing after the cleaning.

Was this review helpful?

0

found this review helpful

{{ reviews[84811].errors[0] }}

This review is the subjective opinion of a patient and not of Opencare.

Reviewed on

October 7th, 2019

• Verified patient

Dr. Mehr was so kind, quick, and did not try to make me do more work than was totally necessary. The office is beautiful and very clean. She uses the latest, best equipment and tools. The assistants and hygienist were awesome, too!

Was this review helpful?

0

found this review helpful

{{ reviews[84768].errors[0] }}

This review is the subjective opinion of a patient and not of Opencare.

Reviewed on

October 5th, 2019

• Verified patient

Very friendly and welcoming office! Dr. Mahi and the hygienists were very informative and kind, making this an easy-going experience.

Was this review helpful?

0

found this review helpful

{{ reviews[84703].errors[0] }}

This review is the subjective opinion of a patient and not of Opencare.

Reviewed on

October 5th, 2019

• Verified patient

The equipment wasn't as updated as other clinics I've visited.

Was this review helpful?

0

found this review helpful

{{ reviews[84697].errors[0] }}

This review is the subjective opinion of a patient and not of Opencare.

Reviewed on

October 1st, 2019

• Verified patient

Great dentist, straight-shooter. Highly recommend.

Was this review helpful?

0

found this review helpful

{{ reviews[84115].errors[0] }}

This review is the subjective opinion of a patient and not of Opencare.

Reviewed on

September 27th, 2019

• Verified patient

I loved my visit with Dr. Mahi Mehr. I wish every dentist was just like her. She made me feel comfortable and at ease when I can feel embarrassed or overwhelmed when it comes to the dentist. She's friendly and so kind. I'm so excited I found a great dentist.

Was this review helpful?

0

found this review helpful

{{ reviews[83864].errors[0] }}

This review is the subjective opinion of a patient and not of Opencare.

Reviewed on

September 25th, 2019

• Verified patient

Dr. Mahi is great! The entire office staff is so friendly and considerate. Not typically a huge fan of going to the dentist, but Dr. Mahi & Team provide a welcoming & relaxing environment.

Was this review helpful?

0

found this review helpful

{{ reviews[83610].errors[0] }}

This review is the subjective opinion of a patient and not of Opencare.

Reviewed on

September 25th, 2019

• Verified patient

Wonderful dentist. Great staff. Very clean. 10/10 reccommend, will be going back to her every 6 months!

Was this review helpful?

0

found this review helpful

{{ reviews[83547].errors[0] }}

This review is the subjective opinion of a patient and not of Opencare.

Reviewed on

September 22nd, 2019

• Verified patient

Very professional! And she's nice

Was this review helpful?

0

found this review helpful

{{ reviews[83268].errors[0] }}

This review is the subjective opinion of a patient and not of Opencare.

Reviewed on

September 21st, 2019

• Verified patient

I really appreciated how honest Dr Mehr was. She sent off my charts to a periodontist in case they needed to see me first, and made sure not to put me through any unnecessary additional treatments to save my insurance. She was also incredibly kind and professional. Her dog is adorable too!

Was this review helpful?

0

found this review helpful

{{ reviews[83252].errors[0] }}

This review is the subjective opinion of a patient and not of Opencare.

Reviewed on

September 21st, 2019

• Verified patient

I had a great experience. Very friendly staff and doctor. Also, adorable and sweet dog, Hazel!

Was this review helpful?

0

found this review helpful

{{ reviews[83242].errors[0] }}

This review is the subjective opinion of a patient and not of Opencare.

Reviewed on

September 20th, 2019

• Verified patient

Great job! Quick but thorough. Loved the office dog!!

Was this review helpful?

0

found this review helpful

{{ reviews[83088].errors[0] }}

This review is the subjective opinion of a patient and not of Opencare.

Reviewed on

September 20th, 2019

• Verified patient

Dr. Mehr and her staff are great and friendly. They all made sure to answer any questions I had and helped me feel more comfortable.

Was this review helpful?

0

found this review helpful

{{ reviews[83078].errors[0] }}

This review is the subjective opinion of a patient and not of Opencare.

Reviewed on

September 19th, 2019

• Verified patient

GREAT experience!!! My teeth and mouth feel great this doctor knows how to use a dental pick :) went the extra mile to make sure everything was removed

Was this review helpful?

0

found this review helpful

{{ reviews[83068].errors[0] }}

This review is the subjective opinion of a patient and not of Opencare.

Reviewed on

September 18th, 2019

• Verified patient

Dr. Mahi and everyone at Lincoln Shine Dental were super welcoming & made me feel at ease! I would highly recommend choosing this location.

Was this review helpful?

0

found this review helpful

{{ reviews[82811].errors[0] }}

This review is the subjective opinion of a patient and not of Opencare.

Reviewed on

September 15th, 2019

• Verified patient

Had a great experience visiting Dr. Mehr for the first time! The office is beautiful and Dr. Mehr makes you feel comfortable throughout your procedure. She also has her cute dog, Hazel, in the office which adds to the great experience.

Was this review helpful?

0

found this review helpful

{{ reviews[82499].errors[0] }}

This review is the subjective opinion of a patient and not of Opencare.

Reviewed on

September 13th, 2019

• Verified patient

Dr. Mehr and her staff were great. I would recommend them to anyone.

Was this review helpful?

0

found this review helpful

{{ reviews[82398].errors[0] }}

This review is the subjective opinion of a patient and not of Opencare.

Reviewed on

September 12th, 2019

• Verified patient

Doctor is friendly and cares for her patients.

Was this review helpful?

0

found this review helpful

{{ reviews[82364].errors[0] }}

This review is the subjective opinion of a patient and not of Opencare.

Reviewed on

September 12th, 2019

• Verified patient

She was really good!

Was this review helpful?

0

found this review helpful

{{ reviews[82359].errors[0] }}

This review is the subjective opinion of a patient and not of Opencare.

Reviewed on

September 11th, 2019

• Verified patient

Dr. Mehr was so fun to be around during my appointment. Her office is very nice - she even has TV's on arms above dental chairs so you can watch Netflix during your appointment. Excited to return for my next appointment (something I've never said about a dentist before).

Was this review helpful?

0

found this review helpful

{{ reviews[82128].errors[0] }}

This review is the subjective opinion of a patient and not of Opencare.

Reviewed on

September 11th, 2019

• Verified patient

So friendly and very knowledgeable!

Was this review helpful?

0

found this review helpful

{{ reviews[82109].errors[0] }}

This review is the subjective opinion of a patient and not of Opencare.

Reviewed on

September 10th, 2019

• Verified patient

xadsax

Was this review helpful?

0

found this review helpful

{{ reviews[82061].errors[0] }}

This review is the subjective opinion of a patient and not of Opencare.

Reviewed on

September 7th, 2019

• Verified patient

Great dentist, amazing care and a great experience overall.

Was this review helpful?

0

found this review helpful

{{ reviews[81899].errors[0] }}

This review is the subjective opinion of a patient and not of Opencare.

Reviewed on

September 6th, 2019

• Verified patient

The atmosphere was quaint, clean and comfortable. I did not have to wait long at all and the staff was all very friendly, not to mention Mahi's dog, Hazel. So Cute! Dr. was very conscious of not having me pay for anything I didn't need to so we opted to schedule a different session for the deep cleaning to make sure it will be covered by insurance. It was a good experience and I am looking forward to going back, as much as you can look forward to a dentist visit.

Was this review helpful?

0

found this review helpful

{{ reviews[81836].errors[0] }}

This review is the subjective opinion of a patient and not of Opencare.

Reviewed on

September 4th, 2019

• Verified patient

She was really nice and upfront with me about everything going on, I got to watch Netflix while she worked on me, and she had a super cute dog in the office. No complaints!

Was this review helpful?

0

found this review helpful

{{ reviews[81601].errors[0] }}

This review is the subjective opinion of a patient and not of Opencare.

Reviewed on

September 3rd, 2019

• Verified patient

Loved that Dr. Mahi Mehr did my cleaning! She is super friendly and listens to what you are saying.

Was this review helpful?

0

found this review helpful

{{ reviews[81587].errors[0] }}

This review is the subjective opinion of a patient and not of Opencare.

Reviewed on

September 1st, 2019

• Verified patient

Dr. Mahi Mehr and the staff at Lincoln Shine Dental are wonderful. The environment of the office is inviting, clean, and leaves you wanting to return.

Was this review helpful?

0

found this review helpful

{{ reviews[81512].errors[0] }}

This review is the subjective opinion of a patient and not of Opencare.

Reviewed on

August 28th, 2019

• Verified patient

I had a really nice visit with Dr. Mahi Mehr. She was so kind, I got to play with her dog and the visit went really well. The office was very nice and inviting and I will absolutely continue to use her as my primary dentist.

Was this review helpful?

0

found this review helpful

{{ reviews[81222].errors[0] }}

This review is the subjective opinion of a patient and not of Opencare.

Reviewed on

August 28th, 2019

• Verified patient

Everyone at Lincoln Shine was kind and friendly and attentive, and I really appreciated the calm atmosphere and how every person I worked with, from the front desk to the hygenist to the doctor made an effort to keep me educated on what they were doing. Dr. Mehr cleaned my teeth thoroughly, explained what she was doing the whole time, and consistently checked in on my comfort, which I appreciated. Also Hazel, the office dog, is a bonus!

Was this review helpful?

0

found this review helpful

{{ reviews[81191].errors[0] }}

This review is the subjective opinion of a patient and not of Opencare.

Reviewed on

August 27th, 2019

• Verified patient

Had a great experience with Dr Mahi and all the staff at Lincoln Shine Dental. My insurance coverage was very clearly explained and they did their due diligence before my visit to make sure which services were covered and what I might owe. The session was quick and painless, Dr. Mahi is also very friendly and personable. She did a great job of making me feel comfortable and ensuring I had no problems during the entire checkup/cleaning.

Was this review helpful?

0

found this review helpful

{{ reviews[81143].errors[0] }}

This review is the subjective opinion of a patient and not of Opencare.

Reviewed on

August 26th, 2019

• Verified patient

Great experience, very informative and resourceful

Was this review helpful?

0

found this review helpful

{{ reviews[81079].errors[0] }}

This review is the subjective opinion of a patient and not of Opencare.

Reviewed on

August 24th, 2019

• Verified patient

Super kind and friendly dentist. You can get in and out for a teeth cleaning in 30 minutes (assuming your teeth are healthy).

Was this review helpful?

0

found this review helpful

{{ reviews[81029].errors[0] }}

This review is the subjective opinion of a patient and not of Opencare.

Reviewed on

August 20th, 2019

• Verified patient

I went to Dr.Mahi as a first time customer and she was very sweet. I was able to do all the paper work online beforehand and clear my insurance so I didn't have to do anything in the office. The office was very clean and the 3 woman running it worked great together. Dr.Mahi was very honest about my cleaning and made me feel like she truly wanted the best for me.

Was this review helpful?

0

found this review helpful

{{ reviews[80763].errors[0] }}

This review is the subjective opinion of a patient and not of Opencare.

Reviewed on

August 17th, 2019

• Verified patient

Love the building! Office is beautiful! Staff is friendly

Was this review helpful?

0

found this review helpful

{{ reviews[80582].errors[0] }}

This review is the subjective opinion of a patient and not of Opencare.

Reviewed on

August 12th, 2019

• Verified patient

Dr. Mehr was outstanding. Her and the saff did a great job of making me, a very anxious dentist person, feel comfortable. Great experience.

Was this review helpful?

0

found this review helpful

{{ reviews[80133].errors[0] }}

This review is the subjective opinion of a patient and not of Opencare.

Reviewed on

August 12th, 2019

• Verified patient

Friendly, professional and quick with their service!

Was this review helpful?

0

found this review helpful

{{ reviews[80108].errors[0] }}

This review is the subjective opinion of a patient and not of Opencare.

Reviewed on

August 12th, 2019

• Verified patient

My experience with Dr. Mahi Mehr was great! I really appreciated her kind and straightforward personality and how she took the time to address my concerns. All of the staff at Lincoln Shine Dental were all friendly and approachable. They didn't try to push any services or treatments like other facilities but did address a small concern with my xrays which they'd like to monitor.

Was this review helpful?

0

found this review helpful

{{ reviews[80104].errors[0] }}

This review is the subjective opinion of a patient and not of Opencare.

Reviewed on

August 12th, 2019

• Verified patient

I felt so comfortable and welcome. Dr. Mahi Mehr showed incredibly knowledge and expertise. She is a professional who cares about her patients as well as their needs. I will be a returning customer.

Was this review helpful?

0

found this review helpful

{{ reviews[80100].errors[0] }}

This review is the subjective opinion of a patient and not of Opencare.

Reviewed on

August 9th, 2019

• Verified patient

Dr. Mehr and her staff were absolutely amazing! You can tell that they take great pride in their work, and it makes a huge difference.

Was this review helpful?

0

found this review helpful

{{ reviews[80023].errors[0] }}

This review is the subjective opinion of a patient and not of Opencare.

Reviewed on

August 8th, 2019

• Verified patient

I absolutely loved Dr. Mehr! She made me feel so good about my teeth, and took a lot of time to make sure she cleaned everything.

Was this review helpful?

0

found this review helpful

{{ reviews[79885].errors[0] }}

This review is the subjective opinion of a patient and not of Opencare.

Reviewed on

August 6th, 2019

• Verified patient

Dr. Mehr really took the time to explain everything to me in detail and helped develop a treatment plan that was cost efficient.

Was this review helpful?

0

found this review helpful

{{ reviews[79724].errors[0] }}

This review is the subjective opinion of a patient and not of Opencare.

Reviewed on

August 2nd, 2019

• Verified patient

The doctor and her staff are all friendly and understanding, professional and know how to make you feel comfortable. This was the best experience I have had with a dentist.

Was this review helpful?

0

found this review helpful

{{ reviews[79584].errors[0] }}

This review is the subjective opinion of a patient and not of Opencare.

Reviewed on

August 1st, 2019

• Verified patient

Dr Mahi and her staff are great! Very professional and friendly. The office is a must see!

Was this review helpful?

0

found this review helpful

{{ reviews[79503].errors[0] }}

This review is the subjective opinion of a patient and not of Opencare.

Reviewed on

August 1st, 2019

• Verified patient

Nice, clean office with professional staff. She has a therapy dog that is adorable and VERY well-behaved, and they ask you multiple times if you're ok with dogs beforehand! Very respectful. A little odd because I think the appointment time was double-booked though.

Was this review helpful?

0

found this review helpful

{{ reviews[79501].errors[0] }}

This review is the subjective opinion of a patient and not of Opencare.

Reviewed on

July 30th, 2019

• Verified patient

One of the best dental experiences ever. Dr. Mehr and her staff were welcoming and kind. The office was beautiful and catered to a dentist coward like me. I am so glad I went and actually made an appointment to return in 6 months!

Was this review helpful?

0

found this review helpful

{{ reviews[79383].errors[0] }}

This review is the subjective opinion of a patient and not of Opencare.

Reviewed on

July 29th, 2019

• Verified patient

Dr. Mehr was amazing. She was kind, informative, and extremely friendly. A few months ago I went to another dentist and they were just adding charges on left and right, but Dr. Mehr told me I didn't need what they originally said I did, and was very honest with my treatment plan. She even got me out quickly because my parking was about to expire!

Was this review helpful?

0

found this review helpful

{{ reviews[79301].errors[0] }}

This review is the subjective opinion of a patient and not of Opencare.

Reviewed on

July 24th, 2019

• Verified patient

Dr. Mahi Mehr was great!

Was this review helpful?

0

found this review helpful

{{ reviews[78944].errors[0] }}

This review is the subjective opinion of a patient and not of Opencare.

Reviewed on

July 23rd, 2019

• Verified patient

Very personable, trustworthy.

Was this review helpful?

0

found this review helpful

{{ reviews[78817].errors[0] }}

This review is the subjective opinion of a patient and not of Opencare.

Reviewed on

July 18th, 2019

• Verified patient

Love the office. Very nice and helpful. The experience was great.

Was this review helpful?

0

found this review helpful

{{ reviews[78507].errors[0] }}

This review is the subjective opinion of a patient and not of Opencare.

Reviewed on

July 13th, 2019

• Verified patient

She was attentive and thorough. Friendly too.

Was this review helpful?

0

found this review helpful

{{ reviews[78128].errors[0] }}

This review is the subjective opinion of a patient and not of Opencare.

Reviewed on

July 13th, 2019

• Verified patient

Dr. Mahi Mehr was great - very friendly and explained what she was doing and what was going on.

Was this review helpful?

0

found this review helpful

{{ reviews[78123].errors[0] }}

This review is the subjective opinion of a patient and not of Opencare.

Reviewed on

July 12th, 2019

• Verified patient

Nice staff and Dr Mahi Mehr was very kind. Loved the pictures and live look at my teeth too!

Was this review helpful?

0

found this review helpful

{{ reviews[78019].errors[0] }}

This review is the subjective opinion of a patient and not of Opencare.

Reviewed on

July 11th, 2019

• Verified patient

Maria was very professional and her office staff were friendly and helped me figure out my insurance on the spot. I learned about habits that I had that I didn't know before and she made the process as painless as possible. I've already rebooked my next visit. Thank you for having a great practice!

Was this review helpful?

0

found this review helpful

{{ reviews[78006].errors[0] }}

This review is the subjective opinion of a patient and not of Opencare.

Reviewed on

July 9th, 2019

• Verified patient

Very professional and informative!

Was this review helpful?

0

found this review helpful

{{ reviews[77784].errors[0] }}

This review is the subjective opinion of a patient and not of Opencare.

Reviewed on

July 9th, 2019

• Verified patient

Very clean office and friendly staff.

Was this review helpful?

0

found this review helpful

{{ reviews[77760].errors[0] }}

This review is the subjective opinion of a patient and not of Opencare.

Reviewed on

July 6th, 2019

• Verified patient

Great doctor who was able to ease my anxiety of being at the dentist. Made me laugh but was also able to communicate everything correctly.

Was this review helpful?

0

found this review helpful

{{ reviews[77646].errors[0] }}

This review is the subjective opinion of a patient and not of Opencare.

Reviewed on

July 3rd, 2019

• Verified patient

In and out, did a great job! Also has a dog greeting everyone..I'll be back in 6 months.

Was this review helpful?

0

found this review helpful

{{ reviews[77322].errors[0] }}

This review is the subjective opinion of a patient and not of Opencare.

Reviewed on

July 2nd, 2019

• Verified patient

Booking was easy! There was a problem with insurance and the office reached out to make sure everything went well and they had all the information they needed. The office was clean and inviting. The X-Ray process went smoothly and they tried to calm my nerves. Cleaning was quick and Dr. Mehr was very sensitive and kind. She gave quick tips on how to maintain and better my teeth.

Was this review helpful?

0

found this review helpful

{{ reviews[77305].errors[0] }}

This review is the subjective opinion of a patient and not of Opencare.

Reviewed on

July 1st, 2019

• Verified patient

Great and friendly. Glad I chose to go to her!

Was this review helpful?

0

found this review helpful

{{ reviews[77255].errors[0] }}

This review is the subjective opinion of a patient and not of Opencare.

Reviewed on

June 29th, 2019

• Verified patient

Amazing! Dr. Mehr is the nicest dentist I have ever been to. She is empathetic, funny and knows exactly what she is doing. Bravo!!

Was this review helpful?

0

found this review helpful

{{ reviews[77176].errors[0] }}

This review is the subjective opinion of a patient and not of Opencare.

Reviewed on

June 28th, 2019

• Verified patient

Very helpful and did a great job explaining what I needed.

Was this review helpful?

0

found this review helpful

{{ reviews[77127].errors[0] }}

This review is the subjective opinion of a patient and not of Opencare.

Reviewed on

June 21st, 2019

• Verified patient

Very sweet, patient, and understanding. Great dentist, space, and gracious receptionist.

Was this review helpful?

0

found this review helpful

{{ reviews[76740].errors[0] }}

This review is the subjective opinion of a patient and not of Opencare.

Reviewed on

June 20th, 2019

• Verified patient

Beautiful space, both the doctor and person at front desk were extremely helpful both in person and over the phone. They also both went above and beyond to explain my best care/financial options as well as asking me if everything made sense. Really looking forward to visiting again. I was very nervous coming in and they made it super relaxing and easy!

Was this review helpful?

0

found this review helpful

{{ reviews[76683].errors[0] }}

This review is the subjective opinion of a patient and not of Opencare.

Reviewed on

June 11th, 2019

• Verified patient

Dr. Mehr took lots of time to not just listen to my concerns, but fully understand all my history to provide the best care.

Was this review helpful?

0

found this review helpful

{{ reviews[76062].errors[0] }}

This review is the subjective opinion of a patient and not of Opencare.

Reviewed on

June 6th, 2019

• Verified patient

Dr Mehr was amazing and kind, I will definitely be back! A wonderful environment and what could be better than a dentist with an office pup??

Was this review helpful?

0

found this review helpful

{{ reviews[75905].errors[0] }}

This review is the subjective opinion of a patient and not of Opencare.

Reviewed on

June 4th, 2019

• Verified patient

Very nice! Highly recommend.

Was this review helpful?

0

found this review helpful

{{ reviews[75739].errors[0] }}

This review is the subjective opinion of a patient and not of Opencare.

Reviewed on

May 29th, 2019

• Verified patient

Extremely professional, detailed and patient. Such a breath of fresh air when dealing with my smile.

Was this review helpful?

0

found this review helpful

{{ reviews[75180].errors[0] }}

This review is the subjective opinion of a patient and not of Opencare.

Reviewed on

May 28th, 2019

• Verified patient

Friendly enough staff

Was this review helpful?

0

found this review helpful

{{ reviews[75174].errors[0] }}

This review is the subjective opinion of a patient and not of Opencare.

Reviewed on

May 28th, 2019

• Verified patient

Very friendly and amazing work. Super happy with results and will be back.

Was this review helpful?

0

found this review helpful

{{ reviews[75164].errors[0] }}

This review is the subjective opinion of a patient and not of Opencare.

Reviewed on

May 22nd, 2019

• Verified patient

Dr. Mehr was very attentive to my needs. The other staff members were terrific.

Was this review helpful?

0

found this review helpful

{{ reviews[74877].errors[0] }}

This review is the subjective opinion of a patient and not of Opencare.

Reviewed on

May 22nd, 2019

• Verified patient

Dr. Mahi is great! Everything went smoothly and quickly.

Was this review helpful?

0

found this review helpful

{{ reviews[74873].errors[0] }}

This review is the subjective opinion of a patient and not of Opencare.

Reviewed on

May 14th, 2019

• Verified patient

Very kind and professional. she communicated everything with me and helped me understand all of the things she did. Made me feel super comfortable.

Was this review helpful?

0

found this review helpful

{{ reviews[74437].errors[0] }}

This review is the subjective opinion of a patient and not of Opencare.

Reviewed on

April 27th, 2019

• Verified patient

Dr. Mehr was very thorough and even did my teeth cleaning. I would happily recommend her to others

Was this review helpful?

0

found this review helpful

{{ reviews[73771].errors[0] }}

This review is the subjective opinion of a patient and not of Opencare.

Reviewed on

April 27th, 2019

• Verified patient

Dr. Mahi Mehr is very diligent and knowledgeable and makes you feel you are in good hands.

Was this review helpful?

0

found this review helpful

{{ reviews[73762].errors[0] }}

This review is the subjective opinion of a patient and not of Opencare.

Reviewed on

April 26th, 2019

• Verified patient

Great service, super friendly staff, and a great office space! Made visiting the dentist easy.

Was this review helpful?

0

found this review helpful

{{ reviews[73735].errors[0] }}

This review is the subjective opinion of a patient and not of Opencare.

Reviewed on

April 16th, 2019

• Verified patient

Really liked the dog and the service! Really friendly staff

Was this review helpful?

0

found this review helpful

{{ reviews[73143].errors[0] }}

This review is the subjective opinion of a patient and not of Opencare.

Reviewed on

April 13th, 2019

• Verified patient

Friendly and knowledgeable.

Was this review helpful?

0

found this review helpful

{{ reviews[73025].errors[0] }}

This review is the subjective opinion of a patient and not of Opencare.

Reviewed on

April 3rd, 2019

• Verified patient

Dr. Mahi is very confident and very reassuring. I have severe anxiety concerning dental procedures and she helped me feel at ease with her confidence that I would have a painless experience. Her assistant and the secretary are also very amicable and genuine. Would 100% recommend this office to others!

Was this review helpful?

0

found this review helpful

{{ reviews[72507].errors[0] }}

This review is the subjective opinion of a patient and not of Opencare.

Reviewed on

April 3rd, 2019

• Verified patient

Overall a great experience. Beautiful office, and fun personalities in the office.

Was this review helpful?

0

found this review helpful

{{ reviews[72464].errors[0] }}

This review is the subjective opinion of a patient and not of Opencare.

Reviewed on

March 31st, 2019

• Verified patient

Dr. Mehr and her staff were exceptionally kind and patient with me and my extreme anxiety.

Was this review helpful?

0

found this review helpful

{{ reviews[72364].errors[0] }}

This review is the subjective opinion of a patient and not of Opencare.

Reviewed on

March 23rd, 2019

• Verified patient

Dr. Mehr has a great office--clean and spacious, as well as TVs while you're in the chair. She is very nice and great at explaining!

Was this review helpful?

0

found this review helpful

{{ reviews[71949].errors[0] }}

This review is the subjective opinion of a patient and not of Opencare.

Reviewed on

March 23rd, 2019

• Verified patient

I'm convinced that there isn't a better dentist on the planet. Dr. Mahi is incredibly kind; she runs an A+ business with a wonderful staff and facility. I have nothing but great things to say about my experience from the minute I walked in to the minute I walked out.

Was this review helpful?

0

found this review helpful

{{ reviews[71943].errors[0] }}

This review is the subjective opinion of a patient and not of Opencare.

Reviewed on

March 19th, 2019

• Verified patient

Best experience at the dentist ever. Professional, clean, friendly, and quick.

Was this review helpful?

0

found this review helpful

{{ reviews[71686].errors[0] }}

This review is the subjective opinion of a patient and not of Opencare.

Reviewed on

March 19th, 2019

• Verified patient

I went in for a cleaning and Dr. Mehr got me in and out quickly. She explained an issue I was having and made sure I understood what I needed to change in order to avoid any further problems.

Was this review helpful?

0

found this review helpful

{{ reviews[71627].errors[0] }}

This review is the subjective opinion of a patient and not of Opencare.

Reviewed on

March 18th, 2019

• Verified patient

Dr. Mahi is honestly the nicest dentist I've ever been to. I've had poor experiences in the past with dentists not taking my pain seriously, and I have a lot of anxiety surrounding the dentist. Dr. Mahi was patient and compassionate with me, and did everything in her power to help me relax and have a good experience.

Was this review helpful?

0

found this review helpful

{{ reviews[71608].errors[0] }}

This review is the subjective opinion of a patient and not of Opencare.

Reviewed on

March 14th, 2019

• Verified patient

Such a great patient dentist, I went in very worried and anxious since I hadn't visited the dentist in a long time and both her and Rose were extremely helpful in easing my anxiety. She was gentle and walked me through each step of the process to ensure I was comfortable. I highly recommend Dr. Mahi Mehr to everyone in Chicago.

Was this review helpful?

0

found this review helpful

{{ reviews[71321].errors[0] }}

This review is the subjective opinion of a patient and not of Opencare.

Reviewed on

March 12th, 2019

• Verified patient

My first visit with Dr. Mehr was wonderful. The reception desk staff were very friendly. In addition, when setting up my room for dental exam the staff member was training someone and she made it very clear to the individual about proper technique for removing dirty gloves before touching a clean piece of equipment. Dr. Mehr was very thorough, explained everything to me and allowed time for questions. I will be back!!! Tina Baxter

Was this review helpful?

0

found this review helpful

{{ reviews[70966].errors[0] }}

This review is the subjective opinion of a patient and not of Opencare.

Reviewed on

March 11th, 2019

• Verified patient

The place is shiny and the people are great.

Was this review helpful?

0

found this review helpful

{{ reviews[70927].errors[0] }}

This review is the subjective opinion of a patient and not of Opencare.

Reviewed on

March 9th, 2019

• Verified patient

Very friendly Dentist. I will totally recommend her services at lincoln shine dental. Due to past experiences as a child i dislike going to the dentist and start getting nervous. She talked me through the process, stopped when she saw my anxiety and gave me time to relax so she can continue. 👍👍👍 She was done before i even realized it plus no pain during the process. Glad i came across

Was this review helpful?

0

found this review helpful

{{ reviews[70871].errors[0] }}

This review is the subjective opinion of a patient and not of Opencare.

Reviewed on

March 7th, 2019

• Verified patient

Dr. Mehr is simply amazing! Best in the business.

Was this review helpful?

0

found this review helpful

{{ reviews[70817].errors[0] }}

This review is the subjective opinion of a patient and not of Opencare.

Reviewed on

March 6th, 2019

• Verified patient

Very friendly, got me in quickly, everything went great!

Was this review helpful?

0

found this review helpful

{{ reviews[70680].errors[0] }}

This review is the subjective opinion of a patient and not of Opencare.

Reviewed on

March 4th, 2019

• Verified patient

Dr. Mahi was very kind, clear, and professional, and so was her assistant. They were able to squeeze me in as soon as a free spot was available. They explained everything they were doing and why they were doing it, and provided a great overall service. And they have a therapy dog! :)

Was this review helpful?

0

found this review helpful

{{ reviews[70584].errors[0] }}

This review is the subjective opinion of a patient and not of Opencare.

Reviewed on

February 28th, 2019

• Verified patient

Found out that I had a few cavities. Dr. Mehr was upfront about the cost, benefits, and consequences of my decision to get a filling or not. She educated me the entire process so that I could make an informed decision about my dental care. She assured me there was no pressure and I really appreciated that.

Was this review helpful?

0

found this review helpful

{{ reviews[70436].errors[0] }}

This review is the subjective opinion of a patient and not of Opencare.

Reviewed on

February 27th, 2019

• Verified patient

Dr Mehrman is very friendly and will walk you through everything if you have question about anything. Bonus: they have a small dog in training to be emotional support for nervous patients. Nice modern office.

Was this review helpful?

0

found this review helpful

{{ reviews[70353].errors[0] }}

This review is the subjective opinion of a patient and not of Opencare.

Reviewed on

February 27th, 2019

• Verified patient

Very thorough and nice facility

Was this review helpful?

0

found this review helpful

{{ reviews[70328].errors[0] }}

This review is the subjective opinion of a patient and not of Opencare.

Reviewed on

February 17th, 2019

• Verified patient

Dr Mehr was great but opencare was not.

Was this review helpful?

0

found this review helpful

{{ reviews[69677].errors[0] }}

This review is the subjective opinion of a patient and not of Opencare.

Reviewed on

February 13th, 2019

• Verified patient

Dr. Mehr explained every step of my cleaning, x-rays, and future concerns. I've never experienced major dental problems, but we still discussed what I may be at risk for in the future. Definately recommend. The front desk staff was also amazing!

Was this review helpful?

0

found this review helpful

{{ reviews[69167].errors[0] }}

This review is the subjective opinion of a patient and not of Opencare.

Reviewed on

February 12th, 2019

• Verified patient

Very friendly, took time to explain everything and understand concerns - would definitely recommend to friends and family.

Was this review helpful?

0

found this review helpful

{{ reviews[69153].errors[0] }}

This review is the subjective opinion of a patient and not of Opencare.

Reviewed on

February 12th, 2019

• Verified patient

Great experience overall. Answered alot of my questions.

Was this review helpful?

0

found this review helpful

{{ reviews[69065].errors[0] }}

This review is the subjective opinion of a patient and not of Opencare.

Reviewed on

February 11th, 2019

• Verified patient

Never knew going to the dentist could be such a pleasant experience! Truly. The office is clean and tastefully decorated, makes you feel right at home. Dr. Mahi Mehr and Rose are down to Earth and genuinely want you to be comfortable from start to finish. I feel so lucky to have found this office!

Was this review helpful?

0

found this review helpful

{{ reviews[69033].errors[0] }}

This review is the subjective opinion of a patient and not of Opencare.

Reviewed on

February 7th, 2019

• Verified patient

I was in serious pain and needed my wisdom tooth removed. I contacted several opencare dentists, but Dr. Mahi Mehr was the only one who said she could most likely remove it in one visit. It was a painless procedure, quick and easy. I hate the dentist usually, but I would definitely go back to Dr. Mahi Mehr!

Was this review helpful?

0

found this review helpful

{{ reviews[68680].errors[0] }}

This review is the subjective opinion of a patient and not of Opencare.

Reviewed on

February 2nd, 2019

• Verified patient

Nice facilities. Staff was courteous and professional. Dr. Mahi herself was personable and took time to listen to you and counsel appropriately.

Was this review helpful?

0

found this review helpful

{{ reviews[68164].errors[0] }}

This review is the subjective opinion of a patient and not of Opencare.

Reviewed on

January 30th, 2019

• Verified patient

Dr. Mehr was extremely kind and professional. I absolutely dread going to the dentist, but she made me feel very comfortable throughout the whole experience. The cleaning was painless and quick and she gave me great tips on how to properly brush and floss. She found a couple of cavities and I will be happily returning to her to get those taken care of.

Was this review helpful?

0

found this review helpful

{{ reviews[67961].errors[0] }}

This review is the subjective opinion of a patient and not of Opencare.

Reviewed on

January 28th, 2019

• Verified patient

Dr. Mehr was exceptional with her bedside manner and in making you feel reassured. The staff was very kind and my only tat was that the assistant had so many questions. Maybe she was newer and it is not an issue, just my own opinion. Again, the doctor was helpful in finding the issue and she was very comforting.

Was this review helpful?

0

found this review helpful

{{ reviews[67854].errors[0] }}

This review is the subjective opinion of a patient and not of Opencare.

Reviewed on

January 25th, 2019

• Verified patient

Very professional and kind. Explains things in detail to make sure the patient understands everything which is really appreciated.

Was this review helpful?

0

found this review helpful

{{ reviews[67740].errors[0] }}

This review is the subjective opinion of a patient and not of Opencare.

Reviewed on

January 25th, 2019

• Verified patient

Good experience.

Was this review helpful?

0

found this review helpful

{{ reviews[67735].errors[0] }}

This review is the subjective opinion of a patient and not of Opencare.

Reviewed on

January 23rd, 2019

• Verified patient

Great office and tech. Doctor was knowledgeable and precise. I even got to watch netflix while waiting.

Was this review helpful?

0

found this review helpful

{{ reviews[67569].errors[0] }}

This review is the subjective opinion of a patient and not of Opencare.

Reviewed on

January 22nd, 2019

• Verified patient

Very knowledgeable and timely!

Was this review helpful?

0

found this review helpful

{{ reviews[67552].errors[0] }}

This review is the subjective opinion of a patient and not of Opencare.

Reviewed on

January 18th, 2019

• Verified patient

Great and friendly dentist. Quick in-and-our checkup and cleaning.

Was this review helpful?

0

found this review helpful

{{ reviews[67371].errors[0] }}

This review is the subjective opinion of a patient and not of Opencare.

Reviewed on

January 18th, 2019

• Verified patient

Very personable dentist, quick and efficient with the cleaning

Was this review helpful?

0

found this review helpful

{{ reviews[67370].errors[0] }}

This review is the subjective opinion of a patient and not of Opencare.

Reviewed on

January 17th, 2019

• Verified patient

Dr. Mehr was welcoming, supportive, fun, and educated. She spent time explaining things to me to ensure I fully understood and felt comfortable. The cleaning was great- I felt she did a great job. I look forward to continuing to see her for my dental needs!

Was this review helpful?

0

found this review helpful

{{ reviews[67336].errors[0] }}

This review is the subjective opinion of a patient and not of Opencare.

Reviewed on

January 17th, 2019

• Verified patient

Nice office, friendly staff, overall good experience. Would recommend!

Was this review helpful?

0

found this review helpful

{{ reviews[67327].errors[0] }}

This review is the subjective opinion of a patient and not of Opencare.

Reviewed on

January 12th, 2019

• Verified patient

From walking into the door to sitting on the exam chair and heading out the door to head home it was a seamless end to end experience. The facility is clean and well maintained. The staff is so nice and hospitable. They made me fee comfortable and relaxed every step of the way. Dr. Mahi Mehr explained things so well I'm a very concise and clear manner. I usually hate going to the dentist and never enjoy it, but Dr. Mahi Mehr made all those fears go away. I highly recommend this dental clinic. I am looking forward to my follow up appointments.

Was this review helpful?

0

found this review helpful

{{ reviews[67103].errors[0] }}

This review is the subjective opinion of a patient and not of Opencare.

Reviewed on

January 7th, 2019

• Verified patient

My appointment was on time, all of the staff were very friendly, and the appointment itself was painless and easy. I will definitely continue to use Lincoln Shine for future appointments.

Was this review helpful?

0

found this review helpful

{{ reviews[66906].errors[0] }}

This review is the subjective opinion of a patient and not of Opencare.

Reviewed on

January 5th, 2019

• Verified patient

The space is very welcoming, and you get to watch netflix in your chair before and during your exam. Dr. Mehr was very friendly and explained everything before and as she was doing it. She then cleaned my teeth and passed me on to the hygienist to finish my teeth and talk to me about flossing and brushing.

Was this review helpful?

0

found this review helpful

{{ reviews[66868].errors[0] }}

This review is the subjective opinion of a patient and not of Opencare.

Reviewed on

December 29th, 2018

• Verified patient

Dr. Mahi is friendly and knowledgeable. I felt really comfortable during my first visit and she explained everything as she was looking at my teeth. Highly recommend.

Was this review helpful?

0

found this review helpful

{{ reviews[66694].errors[0] }}

This review is the subjective opinion of a patient and not of Opencare.

Reviewed on

December 21st, 2018

• Verified patient

Dr Mehr was extremely friendly and took the time to thoroughly explain all she was doing. It had been awhile since I had been to the dentist but she didn't shame me and actually helped me better understand how to better care for my teeth. I would recommend her to everyone! Her staff is also wonderful and helped me understand my insurance. They helped change my appt time and actually got me in 45 minutes early when I showed up!

Was this review helpful?

0

found this review helpful

{{ reviews[66576].errors[0] }}

This review is the subjective opinion of a patient and not of Opencare.

Reviewed on

December 21st, 2018

• Verified patient

Very kind and very gentle. Not a scary dentist appointment at all!

Was this review helpful?

0

found this review helpful

{{ reviews[66567].errors[0] }}

This review is the subjective opinion of a patient and not of Opencare.

Reviewed on

December 20th, 2018

• Verified patient

She is very thoughtful and explains everything. Best dentist I've had so far. I will go back

Was this review helpful?

0

found this review helpful

{{ reviews[66518].errors[0] }}

This review is the subjective opinion of a patient and not of Opencare.

Reviewed on

December 14th, 2018

• Verified patient

Dr Mahi was very helpful and explained fully the things I need done before doing them.

Was this review helpful?

0

found this review helpful

{{ reviews[66247].errors[0] }}

This review is the subjective opinion of a patient and not of Opencare.

Reviewed on

December 12th, 2018

• Verified patient

Very welcoming, great overall experience.

Was this review helpful?

0

found this review helpful

{{ reviews[66117].errors[0] }}

This review is the subjective opinion of a patient and not of Opencare.

Reviewed on

December 12th, 2018

• Verified patient

Everyone is really nice

Was this review helpful?

0

found this review helpful

{{ reviews[66112].errors[0] }}

This review is the subjective opinion of a patient and not of Opencare.

Reviewed on

December 8th, 2018

• Verified patient

I just moved to Chicago and was looking for a new dentist. Lincoln Shine Dental seemed like a great fit. I was so impressed by the office when I arrived and the staff was very friendly and helpful. Dr. Mehr took such great care of me and talked through each procedure and option step by step. She even provided a few tips to help improve my oral care. I also got to search and watch Netflix throughout my entire cleaning!

Was this review helpful?

0

found this review helpful

{{ reviews[65949].errors[0] }}

This review is the subjective opinion of a patient and not of Opencare.

Reviewed on

December 3rd, 2018

• Verified patient

great care & great customer service

Was this review helpful?

0

found this review helpful

{{ reviews[65704].errors[0] }}

This review is the subjective opinion of a patient and not of Opencare.

Reviewed on

December 2nd, 2018

• Verified patient

Very professional and friendly.

Was this review helpful?

0

found this review helpful

{{ reviews[65642].errors[0] }}

This review is the subjective opinion of a patient and not of Opencare.

Reviewed on

November 30th, 2018

• Verified patient

From the friendly staff to the beautiful appearance of the office, I was thrilled with my entire experience. Everyone was extremely nice, and made sure I understood each step of my appointment. I just moved to Chicago so I was nervous about changing dentist, but glad I found Dr. Mehr and her staff!

Was this review helpful?

0

found this review helpful

{{ reviews[65599].errors[0] }}

This review is the subjective opinion of a patient and not of Opencare.

Reviewed on

November 29th, 2018

• Verified patient

The office is very clean, warm, and welcoming. The staff is not only very attentive, nice, and professional but they are very knowledgeable and personable! No one likes going to the dentist, but this is the first time that I've ecstatically agreed to return. Also, the office is all women of color which is amazing. Would recommend!!!

Was this review helpful?

0

found this review helpful

{{ reviews[65525].errors[0] }}

This review is the subjective opinion of a patient and not of Opencare.

Reviewed on

November 27th, 2018

• Verified patient

Dr. Mehr did a great job deep cleaning my teeth and very friendly offering solutions right away! Amanda is funny and always on top of getting back to you with any questions and Dr. Mehr is amazing

Was this review helpful?

0

found this review helpful

{{ reviews[65431].errors[0] }}

This review is the subjective opinion of a patient and not of Opencare.

Reviewed on

November 26th, 2018

• Verified patient

Friendly staff made this experience 100% better! Will be returning in the future. Really loved how they made sure that I was aware what was and wasn't covered by my insurance. And I walked right in and didn't even have to wait, they had Netflix set-up above the chair so you can watch while you wait as well.

Was this review helpful?

0

found this review helpful

{{ reviews[65374].errors[0] }}

This review is the subjective opinion of a patient and not of Opencare.

Reviewed on

November 16th, 2018

• Verified patient

Dr. Mahi was very detailed in the appointment. Because it was a slower day, she did the whole cleaning herself. I have already referred friends to this location because of the very nice amenities and customer service.

Was this review helpful?

0

found this review helpful

{{ reviews[64926].errors[0] }}

This review is the subjective opinion of a patient and not of Opencare.

Reviewed on

November 16th, 2018

• Verified patient

Very friendly

Was this review helpful?

0

found this review helpful

{{ reviews[64920].errors[0] }}

This review is the subjective opinion of a patient and not of Opencare.

Reviewed on

November 9th, 2018

• Verified patient

Dr. Mehr's office was welcoming and friendly. Dr. Mehr explained everything to me in a straightforward and easy to understand way. She made me feel at ease throughout the whole process. Highly recommended!

Was this review helpful?

0

found this review helpful

{{ reviews[64625].errors[0] }}

This review is the subjective opinion of a patient and not of Opencare.

Reviewed on

November 9th, 2018

• Verified patient

She was professional, friendly, through and efficient. I will definitely be going back. So far the best experience I have had in Chicago with a dentist.

Was this review helpful?

0

found this review helpful

{{ reviews[64591].errors[0] }}

This review is the subjective opinion of a patient and not of Opencare.

Reviewed on

November 9th, 2018

• Verified patient

Very informative and gave a great detailed explanation on the steps I have to take to consolidate my plans for my teeth. I have never received such great service

Was this review helpful?

0

found this review helpful

{{ reviews[64574].errors[0] }}

This review is the subjective opinion of a patient and not of Opencare.

Reviewed on

November 7th, 2018

• Verified patient

Very friendly and lovely clean office!

Was this review helpful?

0

found this review helpful

{{ reviews[64492].errors[0] }}

This review is the subjective opinion of a patient and not of Opencare.

Reviewed on

November 7th, 2018

• Verified patient

everything was great

Was this review helpful?

0

found this review helpful

{{ reviews[64487].errors[0] }}

This review is the subjective opinion of a patient and not of Opencare.

Reviewed on

November 5th, 2018

• Verified patient

Visit was great!

Was this review helpful?

0

found this review helpful

{{ reviews[64409].errors[0] }}

This review is the subjective opinion of a patient and not of Opencare.

Reviewed on

November 2nd, 2018

• Verified patient

Dr. Mahi Mehr was kind and informative. Very low key, and nice office.

Was this review helpful?

0

found this review helpful

{{ reviews[64332].errors[0] }}

This review is the subjective opinion of a patient and not of Opencare.

Reviewed on

October 30th, 2018

• Verified patient

Lovely people and wonderful office atmosphere!

Was this review helpful?

0

found this review helpful

{{ reviews[64140].errors[0] }}

This review is the subjective opinion of a patient and not of Opencare.

Reviewed on

October 28th, 2018

• Verified patient

Great doctor, very helpful and fast.

Was this review helpful?

0

found this review helpful

{{ reviews[64078].errors[0] }}

This review is the subjective opinion of a patient and not of Opencare.

Reviewed on

October 28th, 2018

• Verified patient

Amazing dentist, super helpful, great personality, great person

Was this review helpful?

0

found this review helpful

{{ reviews[64073].errors[0] }}

This review is the subjective opinion of a patient and not of Opencare.

Reviewed on

October 26th, 2018

• Verified patient

Very friendly staff, thorough cleaning and efficient!

Was this review helpful?

0

found this review helpful

{{ reviews[64002].errors[0] }}

This review is the subjective opinion of a patient and not of Opencare.

Reviewed on

October 23rd, 2018

• Verified patient

Very beautiful office and friendly.

Was this review helpful?

0

found this review helpful

{{ reviews[63846].errors[0] }}

This review is the subjective opinion of a patient and not of Opencare.

Reviewed on

October 19th, 2018

• Verified patient

Took a bit to get back into the room, but the staff was very friendly. The office has TVs in each room to make a better patient experience. Overall, a pretty good experience.

Was this review helpful?

0

found this review helpful

{{ reviews[63686].errors[0] }}

This review is the subjective opinion of a patient and not of Opencare.

Reviewed on

October 16th, 2018

• Verified patient

Extremely professional and it was quick and easy from beginning to end.

Was this review helpful?

0

found this review helpful

{{ reviews[63546].errors[0] }}

This review is the subjective opinion of a patient and not of Opencare.

Reviewed on

October 11th, 2018

• Verified patient

First time visit was great. Dr. Mehta was awesome and so was the receptionist. Very knowledgeable about insureance coverage.

Was this review helpful?

0

found this review helpful

{{ reviews[63372].errors[0] }}

This review is the subjective opinion of a patient and not of Opencare.

Reviewed on

October 11th, 2018

• Verified patient

Dr Mehr is hands down one of the best dentists I have ever been to. Extremely caring and polite. If you do not have a dentist already, please look no further - she is awesome.

Was this review helpful?

0

found this review helpful

{{ reviews[63371].errors[0] }}

This review is the subjective opinion of a patient and not of Opencare.

Reviewed on

October 11th, 2018

• Verified patient

It's been about 7 years since I had been to the dentist so I was a little nervous but the rest of the staff made sure I was taken care of. Mahi was informative yet very personable and funny so that helped me to relax as well and before I knew it, it was all over! Already booked my second appointment and definitely would recommend to others.

Was this review helpful?

0

found this review helpful

{{ reviews[63344].errors[0] }}

This review is the subjective opinion of a patient and not of Opencare.

Reviewed on

October 11th, 2018

• Verified patient

Dr. Mehr is very professional and knowledgeable. She has a VERY clean and new practice. Her team is also very competent and accurate with the assisting. I had a good time speaking with everyone and thank you for the painless work performed. I will be back.

Was this review helpful?

0

found this review helpful

{{ reviews[63330].errors[0] }}

This review is the subjective opinion of a patient and not of Opencare.

Reviewed on

October 10th, 2018

• Verified patient

First time when I had actual appointment, I couldnot make it so they reschedule me without any charges. Appointment went great Dr. Mahi was really friendly and also office manager. Clinic was easy to find. I would recommend this 👍🏻

Was this review helpful?

0

found this review helpful

{{ reviews[63299].errors[0] }}

This review is the subjective opinion of a patient and not of Opencare.

Reviewed on

October 6th, 2018

• Verified patient

She is awesome and this is the best dentist and office I've ever been to!

Was this review helpful?

0

found this review helpful

{{ reviews[63160].errors[0] }}

This review is the subjective opinion of a patient and not of Opencare.

Reviewed on

October 5th, 2018

• Verified patient

This was the first time that I actually had a positive experience at the dentist. Dr. Mehr & her staff were very kind and helpful. She was non-judgmental and provided excellent care. Now. I don't dread going to the dentist.

Was this review helpful?

0

found this review helpful

{{ reviews[63127].errors[0] }}

This review is the subjective opinion of a patient and not of Opencare.

Reviewed on

October 5th, 2018

• Verified patient

I had such an amazing experience with Dr. Mahi Mehr. Probably the best experience I've ever had at a dental office. Staff was friendly, knowledgeable and offered great hospitality.

Was this review helpful?

0

found this review helpful

{{ reviews[63122].errors[0] }}

This review is the subjective opinion of a patient and not of Opencare.

Reviewed on

October 4th, 2018

• Verified patient

Best dentist visit I've ever had. Oooh! She's a badass artist too.

Was this review helpful?

0

found this review helpful

{{ reviews[63091].errors[0] }}

This review is the subjective opinion of a patient and not of Opencare.

Reviewed on

October 1st, 2018

• Verified patient

She was great explaining all the work I needed. She also broke everything down every step of the way. I will recommend her to anyone.

Was this review helpful?

0

found this review helpful

{{ reviews[62914].errors[0] }}

This review is the subjective opinion of a patient and not of Opencare.

Reviewed on

September 28th, 2018

• Verified patient

Cleaning was good.

Was this review helpful?

0

found this review helpful

{{ reviews[62824].errors[0] }}

This review is the subjective opinion of a patient and not of Opencare.

Reviewed on

September 22nd, 2018

• Verified patient

Dr. Mehr did a wonderful job! Her presence is very relaxing and made for a painless checkup!

Was this review helpful?

0

found this review helpful

{{ reviews[62491].errors[0] }}

This review is the subjective opinion of a patient and not of Opencare.

Reviewed on

September 21st, 2018

• Verified patient

Clean office. Thorough check up. Friendly staff.

Was this review helpful?

0

found this review helpful

{{ reviews[62444].errors[0] }}

This review is the subjective opinion of a patient and not of Opencare.

Reviewed on

September 19th, 2018

• Verified patient

Dr. Mehr was the best dentist I've ever seen. She was personable, very friendly and extremely through. She also didn't push me on upsells or any unnecessary procedures.

Was this review helpful?

0

found this review helpful

{{ reviews[62356].errors[0] }}

This review is the subjective opinion of a patient and not of Opencare.

Reviewed on

September 14th, 2018

• Verified patient

She is very informative and extremely helpful! She has the best interest of her patient which is so great to see. Would recommend!

Was this review helpful?

0

found this review helpful

{{ reviews[62163].errors[0] }}

This review is the subjective opinion of a patient and not of Opencare.

Reviewed on

September 12th, 2018

• Verified patient

Dr. Mehr was wonderful! She was incredibly friendly and she was very patient answering my questions. I went in for a routine cleaning and left feeling clean and satisfied.

Was this review helpful?

0

found this review helpful

{{ reviews[62086].errors[0] }}

This review is the subjective opinion of a patient and not of Opencare.

Reviewed on

September 11th, 2018

• Verified patient

Dr. Mahi was so professional and so friendly! She answered all my questions and kept checking in as she worked. The clinic was was so clean and everyone was so welcoming.

Was this review helpful?

0

found this review helpful

{{ reviews[61996].errors[0] }}

This review is the subjective opinion of a patient and not of Opencare.

Reviewed on

September 10th, 2018

• Verified patient

Both Dr. Mehr and her receptionist made me feel incredibly comfortable and even complemented my oral health saying that I have beautiful teeth! They make sure that you get their full, undivided attention by keeping the amount of patients in the office to a minimum. I would totally recommend!

Was this review helpful?

0

found this review helpful

{{ reviews[61972].errors[0] }}

This review is the subjective opinion of a patient and not of Opencare.

Reviewed on

September 9th, 2018

• Verified patient

Dr. Mago Mehr was so kind and calming. She explained everything about your teeth so you could understand, and the office is very accommodating. You can even watch Netflix when you get your teeth cleaned!

Was this review helpful?

0

found this review helpful

{{ reviews[61952].errors[0] }}

This review is the subjective opinion of a patient and not of Opencare.

Reviewed on

September 8th, 2018

• Verified patient

Dr Mehr took her time explaining everything before she did it and I appreciated her thoroughness and the fact that she genuinely cared not only about me, but her profession.

Was this review helpful?

0

found this review helpful

{{ reviews[61934].errors[0] }}

This review is the subjective opinion of a patient and not of Opencare.

Reviewed on

September 8th, 2018

• Verified patient

She is very nice and easy to talk to! Will continue getting my dental work here.

Was this review helpful?

0

found this review helpful

{{ reviews[61927].errors[0] }}

This review is the subjective opinion of a patient and not of Opencare.

Reviewed on

September 5th, 2018

• Verified patient

This office is absolutely beautiful! From the moment I walked in I felt welcomed and comfortable, which is very different from the typical dental office. Dr. Mahi made sure I understood everything she was doing during my exam and helped me feel at ease while I was in the chair.

Was this review helpful?

0

found this review helpful

{{ reviews[61796].errors[0] }}

This review is the subjective opinion of a patient and not of Opencare.

Reviewed on

September 2nd, 2018

• Verified patient

She understood my nerves and worked to let me know although I haven't been to the dentist in a log time she was going to do everything she could to work with me to get me on the right track to not lose anymore teeth

Was this review helpful?

0

found this review helpful

{{ reviews[61684].errors[0] }}

This review is the subjective opinion of a patient and not of Opencare.

Reviewed on

August 30th, 2018

• Verified patient

Very knowledgeable and professional. Most importantly very open about what needed to be done. Extremely happy to have found this dentist.

Was this review helpful?

0

found this review helpful

{{ reviews[61455].errors[0] }}

This review is the subjective opinion of a patient and not of Opencare.

Reviewed on

August 29th, 2018

• Verified patient

The office is really nice and comfortable. I would say my consultation was okay, I went there for a check up and everything was good. However I think the cleaning was too fast and very basic in compare to my old dentist.

Was this review helpful?

0

found this review helpful

{{ reviews[61205].errors[0] }}

This review is the subjective opinion of a patient and not of Opencare.

Reviewed on

August 29th, 2018

• Verified patient

I hadn't been to the dentist in a few years and Dr. Mehr made my visit easy.

Was this review helpful?

0

found this review helpful

{{ reviews[60964].errors[0] }}

This review is the subjective opinion of a patient and not of Opencare.

Reviewed on

August 27th, 2018

• Verified patient

Extremely clean office! Dr. Mahi Mehr was very nice and thorough. Amanda the hygienist was gentle, informative and also very nice.

Was this review helpful?

0

found this review helpful

{{ reviews[60897].errors[0] }}

This review is the subjective opinion of a patient and not of Opencare.

Reviewed on

August 27th, 2018

• Verified patient

I have seen many dentists in my life time due to moving around a lot. Dr. Mahi Mehr is the first I have ever experienced to treat me with respect and care in a way that made me feel comfortable for an experience I'm never excited to have. Dentists visits have always given me extreme anxiety, and after going to see Dr. Mahi Mehr, I now understand that most of that was from poor experiences with dental practices. I love this office and now have a new outlook on what my visits will be from now on. Thank you Lincoln Shine Dental!

Was this review helpful?

0

found this review helpful

{{ reviews[60892].errors[0] }}

This review is the subjective opinion of a patient and not of Opencare.

Reviewed on

August 22nd, 2018

• Verified patient

Great experience! Found some dental problems others had missed.

Was this review helpful?

0

found this review helpful

{{ reviews[60681].errors[0] }}

This review is the subjective opinion of a patient and not of Opencare.

Reviewed on

August 20th, 2018

• Verified patient

This was easily one of the best experiences I've ever had at the dentist. Everyone was incredibly friendly and professional. Dr. Mehr was great and was more knowledgeable than my previous dentist, telling me things I should have heard a long time ago. I definitely recommend!

Was this review helpful?

0

found this review helpful

{{ reviews[60623].errors[0] }}

This review is the subjective opinion of a patient and not of Opencare.

Reviewed on

August 19th, 2018

• Verified patient

The dental office was easy to locate, very clean and nicely decorated. I received a warm welcome upon entering and was attended to immediately. Dr. Mehr was friendly a gave me a good glimpse at what was going on in my mouth after pictures were taken. I have high anxiety with cleanings, but she made it a quick experience for me. I asked some questions about my wisdom teeth and she provided me answers that put me at ease about their care and/or removal. I wish we would have had more time to talk about my dental hygiene and how i can take better care of it moving forward, especially because i hadn't been to a dentist for almost 7 years following a bad experience elsewhere. I must mention, though, that I was extremely happy with the education and further explanation of my overall dental hygiene provided by her dental assistant, Amanda. She provided all the information i needed, plus more. Amanda was definitely a highlight to my visit. Together, they were a great team and i look forward to my return visit.

Was this review helpful?

0

found this review helpful

{{ reviews[60584].errors[0] }}

This review is the subjective opinion of a patient and not of Opencare.

Reviewed on

August 19th, 2018

• Verified patient

Kind/considerate staff

Was this review helpful?

0

found this review helpful

{{ reviews[60583].errors[0] }}

This review is the subjective opinion of a patient and not of Opencare.

Reviewed on

August 18th, 2018

• Verified patient

My experience with Dr. Mahi was simply wonderful. The clinic is clean, modern and beautifully designed. The staff is friendly and helpful. And Dr. Mahi is the best dentist I've been so far. If you're looking for a dentist, I'd highly recommend Dr. Mahi!

Was this review helpful?

0

found this review helpful

{{ reviews[60556].errors[0] }}

This review is the subjective opinion of a patient and not of Opencare.

Reviewed on

August 17th, 2018

• Verified patient

She was great. She answered all of my questions and made sure I knew my treatment options.

Was this review helpful?

0

found this review helpful

{{ reviews[60541].errors[0] }}

This review is the subjective opinion of a patient and not of Opencare.

Reviewed on

August 16th, 2018

• Verified patient

Friendly, professional, beautiful office and a great staff.

Was this review helpful?

0

found this review helpful

{{ reviews[60477].errors[0] }}

This review is the subjective opinion of a patient and not of Opencare.

Reviewed on

August 14th, 2018

• Verified patient

As a person that has not been to the dentist in quite some time, I was super pleased that Dr. Mahi and her staff were awesone and made the experience very pleasant.

Was this review helpful?

0

found this review helpful

{{ reviews[60373].errors[0] }}

This review is the subjective opinion of a patient and not of Opencare.

Reviewed on

August 14th, 2018

• Verified patient

Dr. Mehr was really helpful and explained everything perfectly. Happy to have her as my new dentist

Was this review helpful?

0

found this review helpful

{{ reviews[60370].errors[0] }}

This review is the subjective opinion of a patient and not of Opencare.

Reviewed on

August 13th, 2018

• Verified patient

Friendly. Polite. Would definitely visit again.

Was this review helpful?

0

found this review helpful

{{ reviews[60352].errors[0] }}

This review is the subjective opinion of a patient and not of Opencare.

Reviewed on

August 10th, 2018

• Verified patient

Dr. Mehr was terrific. The examination was thorough, and Dr. Mehr provided tremendous insight into both the current state of my teeth and the ways I can improve my overall dental care. I will definitely be back.

Was this review helpful?

0

found this review helpful

{{ reviews[60306].errors[0] }}

This review is the subjective opinion of a patient and not of Opencare.

Reviewed on

August 7th, 2018

• Verified patient

My appointment time was at 5:30pm and she saw me exactly at that time. No waiting. She was very detailed when letting me know what she was doing. Very helpful when it came to asking about different issues I brought up. Very nice too.

Was this review helpful?

0

found this review helpful

{{ reviews[60177].errors[0] }}

This review is the subjective opinion of a patient and not of Opencare.

Reviewed on

August 1st, 2018

• Verified patient

Clean, professional, quick, thorough, and little to no wait.

Was this review helpful?

0

found this review helpful

{{ reviews[59999].errors[0] }}

This review is the subjective opinion of a patient and not of Opencare.

Reviewed on

July 31st, 2018

• Verified patient

Amazing office, extremely helpful. The staff and the doctor were able to describe everything they were doing in detail. We came up with a treatment plan, and they were sensitive to financials.

Was this review helpful?

0

found this review helpful

{{ reviews[59944].errors[0] }}

This review is the subjective opinion of a patient and not of Opencare.

Reviewed on

July 31st, 2018

• Verified patient

Fabulous!

Was this review helpful?

0

found this review helpful

{{ reviews[59924].errors[0] }}

This review is the subjective opinion of a patient and not of Opencare.

Reviewed on

July 24th, 2018

• Verified patient

Dr. Mahi Mehr was super friendly and gave me a great cleaning! The office is really nice and they have Netflix you can watch during your appointment!

Was this review helpful?

0

found this review helpful

{{ reviews[59367].errors[0] }}

This review is the subjective opinion of a patient and not of Opencare.

Reviewed on

July 21st, 2018

• Verified patient

It was great. The doctor was nice and it was painless.

Was this review helpful?

0

found this review helpful

{{ reviews[59248].errors[0] }}

This review is the subjective opinion of a patient and not of Opencare.

Reviewed on

July 20th, 2018

• Verified patient

Very friendly, willing to help me out any way they could. Opencare informed me that my insurance was excepted by Mahi's practice; it unfortunately wasn't, though Mahi was still willing to accommodate me.

Was this review helpful?

0

found this review helpful

{{ reviews[59230].errors[0] }}

This review is the subjective opinion of a patient and not of Opencare.

Reviewed on

July 19th, 2018

• Verified patient

Dr. Mahi and her manager Amanda gave me hands-down the best dental experience I have ever had. I will never go to a different dentist again! They were so kind and reassuring and made sure I had the most comfortable experience possible.

Was this review helpful?

0

found this review helpful

{{ reviews[59203].errors[0] }}

This review is the subjective opinion of a patient and not of Opencare.

Reviewed on

July 18th, 2018

• Verified patient

Both the receptionist and Dr. Mehr were incredibly kind and welcoming. Dr. Mehr went through exactly what she'd be doing and made sure I understood what was going on and allowed me to ask whatever questions I needed to. It was a great visit and I will be returning in the future!

Was this review helpful?

0

found this review helpful

{{ reviews[59159].errors[0] }}

This review is the subjective opinion of a patient and not of Opencare.

Reviewed on

July 18th, 2018

• Verified patient

Best dental experience I've ever had! Getting to watch Netflix during the appointment was an awesome perk and Dr. Mehr and her assistant, Amanda, could not have been more kind or helping.

Was this review helpful?

0

found this review helpful

{{ reviews[59151].errors[0] }}

This review is the subjective opinion of a patient and not of Opencare.

Reviewed on

July 16th, 2018

• Verified patient

Dr. Mehr was very friendly and her office was beautiful!

Was this review helpful?

0

found this review helpful

{{ reviews[59061].errors[0] }}

This review is the subjective opinion of a patient and not of Opencare.

Reviewed on

July 12th, 2018

• Verified patient

Just had my first visit with Dr. Mahi and it was wonderful. Her and her staff are friendly and welcoming, and the office is very clean and beautiful. I was given their full attention and they provided me with all the information I needed about how my teeth are doing. I can't wait to go back in 6 months and have already recommended other friends to check them out!

Was this review helpful?

0

found this review helpful

{{ reviews[58988].errors[0] }}

This review is the subjective opinion of a patient and not of Opencare.

Very professional and top notch office

Reviewed on

July 9th, 2018

• Verified patient

The staff couldn't have been more welcoming and helpful in explaining what was happening and the next step to take

Was this review helpful?

0

found this review helpful

{{ reviews[58887].errors[0] }}

This review is the subjective opinion of a patient and not of Opencare.

Very thorough with my check up!

Reviewed on

July 5th, 2018

• Verified patient

Dr. Mehr was absolutely lovely. They did a very complete check up and recommended a course of treatment. I'll be returning!

Was this review helpful?

0

found this review helpful

{{ reviews[58810].errors[0] }}

This review is the subjective opinion of a patient and not of Opencare.

It was a good experience.

Reviewed on

June 29th, 2018

• Verified patient

Dr. Mehr and her staff are great. I would definitely give a 5 star review, but my appointment was at the end of the day, so I had a 20 or so minute wait, but not a huge deal. I will continue going, as I was happy with the service.

Was this review helpful?

0

found this review helpful

{{ reviews[58718].errors[0] }}

This review is the subjective opinion of a patient and not of Opencare.

Super friendly and super fast!!

Reviewed on

June 28th, 2018

• Verified patient

I haven't gone in a while but she made me feel very relaxed and comfortable. The overall process was very fast and satisfying.

Was this review helpful?

0

found this review helpful

{{ reviews[58681].errors[0] }}

This review is the subjective opinion of a patient and not of Opencare.

Excellent dentist

Reviewed on

June 27th, 2018

• Verified patient

Going to the doctor makes me anxious especially the dentist and Doctor Mehr made me feel comfortable and the visit was excellent

Was this review helpful?

0

found this review helpful

{{ reviews[58662].errors[0] }}

This review is the subjective opinion of a patient and not of Opencare.

Great

Reviewed on

June 7th, 2018

• Verified patient

Great

Was this review helpful?

0

found this review helpful

{{ reviews[58240].errors[0] }}

This review is the subjective opinion of a patient and not of Opencare.

Incredible!

Reviewed on

June 6th, 2018

• Verified patient

Dr. Mahi Mehr and her staff are incredibly professional, but very nice and welcoming. She did an excellent job on my teeth and made me feel comfortable by being very complimentary. Her office and equipment are all brand new. I already referred her to my husband and friends! Will definitely be going back.

Was this review helpful?

0

found this review helpful

{{ reviews[58218].errors[0] }}

This review is the subjective opinion of a patient and not of Opencare.

Dr. Mehr was very understanding and supportive

Reviewed on

May 28th, 2018

• Verified patient

I was very nervous because I have had a lot of bad experience with dentists. Dr. Mehr was very understanding and kind while also being good at fixing the many problems I have. Her office is nice and comfortable. I also appreciate that the whole office is run by women of color.

Was this review helpful?

0

found this review helpful

{{ reviews[58068].errors[0] }}

This review is the subjective opinion of a patient and not of Opencare.

Very caring and professional

Reviewed on

May 19th, 2018

• Verified patient

She is the best she is very gentle and really care about your wellbeing

Was this review helpful?

0

found this review helpful

{{ reviews[57940].errors[0] }}

This review is the subjective opinion of a patient and not of Opencare.

Attentive, professional, and thorough

Reviewed on

May 12th, 2018

• Verified patient

I had an excellent experience with Dr. Mahi Mehr. Her office is clean and modern. The front desk staff were very pleasant. I had my first fillings ever done at my evening appointment, and the time went by quickly with the overhead TV equipped with Netflix. Recommend for any dentistry needs.

Was this review helpful?

0

found this review helpful

{{ reviews[57771].errors[0] }}

This review is the subjective opinion of a patient and not of Opencare.

Great

Reviewed on

May 8th, 2018

• Verified patient

Doctor was so friendly and explained clearly

Was this review helpful?

0

found this review helpful

{{ reviews[57689].errors[0] }}

This review is the subjective opinion of a patient and not of Opencare.

Incredible dentist experience.

Reviewed on

May 6th, 2018

• Verified patient

Check out my yelp review!

Was this review helpful?

0

found this review helpful

{{ reviews[57619].errors[0] }}

This review is the subjective opinion of a patient and not of Opencare.

I was really nervous about going to the dentist, but I felt really comfortable!

Reviewed on

May 5th, 2018

• Verified patient

Dr. Mehr has only one patient at a time, comfortable seating, competent staff and a nice environment. I really enjoyed talking with her about the details of what she was doing - she helped to explain certain procedures and how to be better about my oral health. I recommend her!

Was this review helpful?

0

found this review helpful

{{ reviews[57611].errors[0] }}

This review is the subjective opinion of a patient and not of Opencare.

Received a very thorough and effecient exam.

Reviewed on

April 25th, 2018

• Verified patient

My experience with Dr. Mahi Mehr was great, I thought she did very well explaining what she was doing and what her findings were during my examination. I found her disposition to be quite pleasant and reassuring.

Was this review helpful?

0

found this review helpful

{{ reviews[57411].errors[0] }}

This review is the subjective opinion of a patient and not of Opencare.

Absolutely superb

Reviewed on

April 22nd, 2018

• Verified patient

Dr Mahi makes you feel totally at ease - she has a way of ensuring you understand all that she is doing and at no stage did I feel pain and trepidation.

Was this review helpful?

0

found this review helpful

{{ reviews[57341].errors[0] }}

This review is the subjective opinion of a patient and not of Opencare.

She was very friendly and explained my dental health in detail.

Reviewed on

April 19th, 2018

• Verified patient

Her office was beautiful and her desk assistant was nice and spoke plainly about billing and my insurance. Dr. Mahi was kind and relatable, she made me feel at ease.

Was this review helpful?

0

found this review helpful

{{ reviews[57304].errors[0] }}

This review is the subjective opinion of a patient and not of Opencare.

Great dentist

Reviewed on

April 15th, 2018

• Verifie