Dr. Leny Sferlazza
Dentist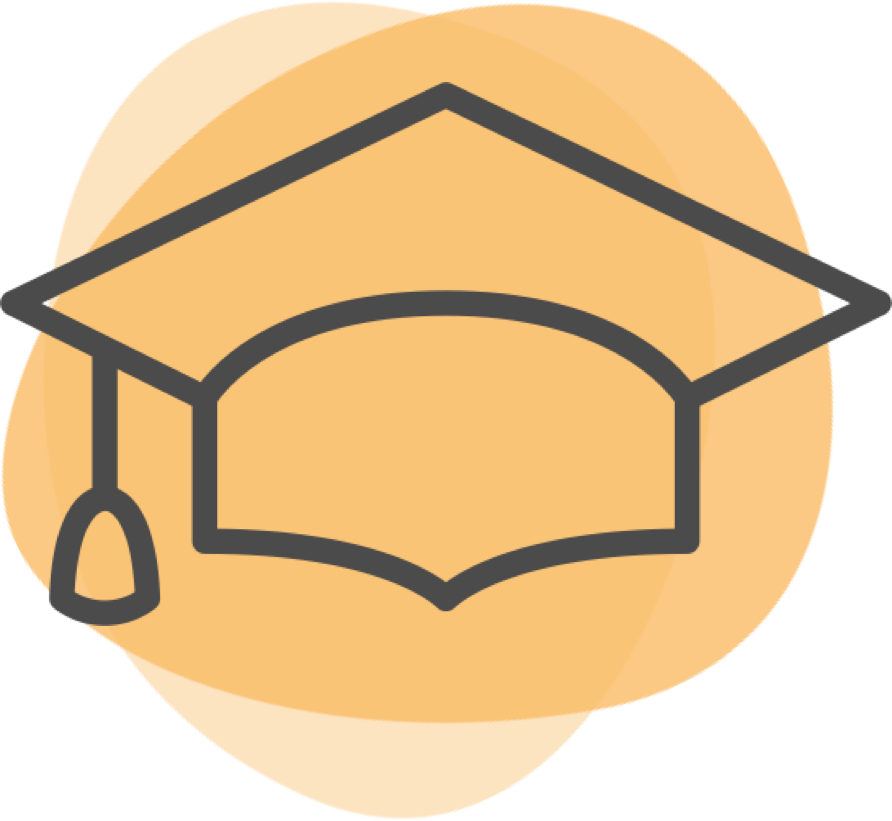 Years Experience:
34 years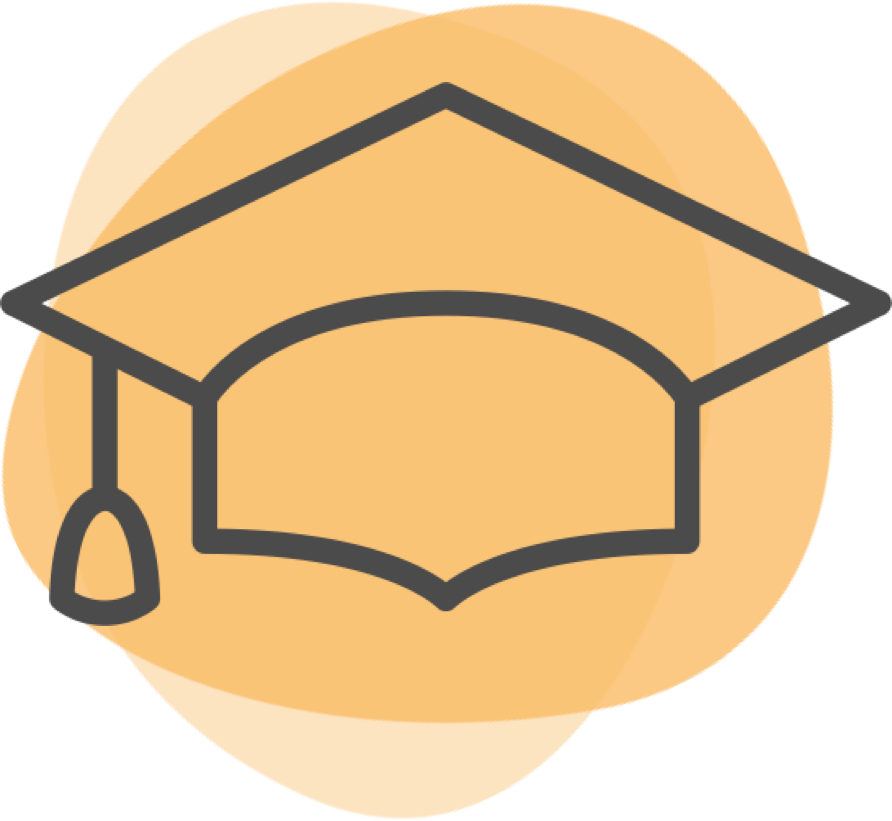 34 years experience
Location
3985 Grand Park Dr, Suite H




Mississauga

,

Ontario
| | | | | |
| --- | --- | --- | --- | --- |
| Sun | 9:00 am | - | 5:00 pm | |
| Mon | 9:00 am | - | 5:00 pm | |
| Tue | 9:00 am | - | 5:00 pm | |
| Wed | 9:00 am | - | 12:00 pm | |
Services Offered
16 Services
Bonding Braces Bridges / Dentures Cleaning Crown / Cap Filling Gum Surgery Implants Nitrous Sedation Root Canal Sleep apnea TMJ Tooth Extraction Veneers Whitening Wisdom Teeth Removal
Bonding , Braces , Bridges / Dentures , Cleaning , Crown / Cap , Filling , Gum Surgery , Implants , Nitrous Sedation , Root Canal , Sleep apnea , TMJ , Tooth Extraction , Veneers , Whitening , Wisdom Teeth Removal
About
Hi! My name is Dr. Sferlazza and I would like to welcome you to our practice. I have been a dentist in the Mississauga area for almost 30 years. Much has changed since I started in 1987, and started to realize that the old "drill and fill" days of dentistry were long gone. Patients are more aware and deserve to have a good understanding of the options that are available to them. I recognize the importance of a confident smile and spent most of my career focusing on cosmetic dentistry and dental implants. It is very important to me that my patients are comfortable throughout their experience at my office. We realize that going to the dentist can be scary at times so we made sure our that office could accommodate most of your dental needs. We do not have to refer to outside dental specialists a lot and our clinic is designed to have your comfort in mind. When I am not at the office, I enjoy playing tennis, cycling, theater, outings to Niagara-on-the-Lake with my family, and maintaining a healthy lifestyle.
What are you proud of in your practice?
I am proud to say that our office has been serving the Mississauga community for over 25 years! Some patients travel from all over the GTA to come back and be seen by our team. This is the biggest compliment our clinic can get.
Which cases do you enjoy treating? Why?
I truly enjoy all aspects of Dentistry. However, throughout my career, I have been able to focus mostly on cosmetic dentistry and implants.
Services Offered
16 Services
Bonding Braces Bridges / Dentures Cleaning Crown / Cap Filling Gum Surgery Implants Nitrous Sedation Root Canal Sleep apnea TMJ Tooth Extraction Veneers Whitening Wisdom Teeth Removal
Bonding , Braces , Bridges / Dentures , Cleaning , Crown / Cap , Filling , Gum Surgery , Implants , Nitrous Sedation , Root Canal , Sleep apnea , TMJ , Tooth Extraction , Veneers , Whitening , Wisdom Teeth Removal
Most Helpful Reviews

(137)

Based on 137 reviews across 2 sources
Reviewed on

May 30th, 2021

• Verified patient

It was a great experience! Everyone listened to what I was asking and attended to my needs. Great customer service as well!

Was this review helpful?

0

found this review helpful

{{ reviews[109142].errors[0] }}

This review is the subjective opinion of a patient and not of Opencare.

Reviewed on

May 5th, 2021

• Verified patient

The staff, hygenists and the doctors are very friendly

Was this review helpful?

0

found this review helpful

{{ reviews[108821].errors[0] }}

This review is the subjective opinion of a patient and not of Opencare.

Reviewed on

March 5th, 2021

• Verified patient

Great Service, friendly staff , nice clean and modern facilities ! Would recommend !

Was this review helpful?

0

found this review helpful

{{ reviews[108117].errors[0] }}

This review is the subjective opinion of a patient and not of Opencare.

Reviewed on

February 25th, 2021

• Verified patient

Got a quick same-day appointment. Issue sorted out quickly.

Was this review helpful?

0

found this review helpful

{{ reviews[108053].errors[0] }}

This review is the subjective opinion of a patient and not of Opencare.

Reviewed on

December 22nd, 2020

• Verified patient

I've been looking for a dentist to replace mine who had retired. I've finally found him. Dr. Sferlazza and his staff are excellent! From the receptionist, Lani, to hygenist Julie to Dr. Sferlazza himself, all were friendly, professional and thorough. Also if you're afraid of catching covid, you couldn't be at a safer place. You are interviewed the day before your appointment to make sure you free of symptoms. When you come to the clinic, they take your temperature. Pens are sanitized before using them. The dental rooms each have a glass door. The hygenist wore an N95 mask and a face shield at the same time. After the service, everything was wiped down and I had to sanitize my hands and put back on mask before walking down the hallway.

Was this review helpful?

0

found this review helpful

{{ reviews[107495].errors[0] }}

This review is the subjective opinion of a patient and not of Opencare.

Reviewed on

December 17th, 2020

• Verified patient

Friendly staff. Clean clinic. Den is very professional.

Was this review helpful?

0

found this review helpful

{{ reviews[107462].errors[0] }}

This review is the subjective opinion of a patient and not of Opencare.

Reviewed on

December 10th, 2020

• Verified patient

Clean and easy appointments. Friendly staff and very professional. The materials they used are all sanitized and they have massaging chairs. It's very comfortable

Was this review helpful?

0

found this review helpful

{{ reviews[107392].errors[0] }}

This review is the subjective opinion of a patient and not of Opencare.

Reviewed on

December 10th, 2020

• Verified patient

I found Dr. Sferlazza through Opencare and they were highly recommended! They had the best hygienist, very knowledgeable and professional, her name was Julie. Coming back for my third appointment !

Was this review helpful?

0

found this review helpful

{{ reviews[107384].errors[0] }}

This review is the subjective opinion of a patient and not of Opencare.

Reviewed on

November 3rd, 2020

• Verified patient

I have not visited the dentist for an embarrassing number of years and everyone at the office was so kind! They explained every step and why they were doing what they were doing. I felt comfortable being at the office and they didn't shame me for taking poor care of my teeth! With COVID, I was worried visiting the dentist but they had nailed down the cleanliness of the rooms so I had no worries.

Was this review helpful?

0

found this review helpful

{{ reviews[106943].errors[0] }}

This review is the subjective opinion of a patient and not of Opencare.

Reviewed on

October 18th, 2020

• Verified patient

I walked in for my first appointment. The office was spacious and looked very clean and tidy. The lady at the front desk was polite and asked me to fill out the necessary forms before I was greeted by Julie. The wait time was very short, maybe 2-3 minutes after I handed in the forms. Julie was the hygienist who took care of my procedures for the visit. She was very nice and was willing to explain everything she was doing. Overall it was a great visit.

Was this review helpful?

0

found this review helpful

{{ reviews[106673].errors[0] }}

This review is the subjective opinion of a patient and not of Opencare.

Reviewed on

March 17th, 2020

• Verified patient

I usually dread going to the dentist, but this visit was very pleasant. They made me feel very comfortable and gave me a lot of tips on how to ensure I keep my teeth clean. Overall really changed my opinion on dentists and was a great experience.

Was this review helpful?

0

found this review helpful

{{ reviews[104577].errors[0] }}

This review is the subjective opinion of a patient and not of Opencare.

Reviewed on

March 14th, 2020

• Verified patient

Was a great experience

Was this review helpful?

0

found this review helpful

{{ reviews[104191].errors[0] }}

This review is the subjective opinion of a patient and not of Opencare.

Reviewed on

March 13th, 2020

• Verified patient

Very good service and friendly staff.The wait time was very less.I had signed up for dental cleaning and I am very happy with the overall treatment. I will definitely recommend Dr.Leny Sferlazza.

Was this review helpful?

0

found this review helpful

{{ reviews[103906].errors[0] }}

This review is the subjective opinion of a patient and not of Opencare.

Reviewed on

March 13th, 2020

• Verified patient

Very good service and friendly staff.The wait time was very less.I had signed up for dental cleaning and I am very happy with the overall treatment. I will definitely recommend Dr.Leny Sferlazza.

Was this review helpful?

0

found this review helpful

{{ reviews[103902].errors[0] }}

This review is the subjective opinion of a patient and not of Opencare.

Reviewed on

March 11th, 2020

• Verified patient

Very welcoming and knowledgeable staff. Fast and seamless process with an extremely clean and professional environment.

Was this review helpful?

0

found this review helpful

{{ reviews[103506].errors[0] }}

This review is the subjective opinion of a patient and not of Opencare.

Reviewed on

March 6th, 2020

• Verified patient

It was not what I expected but at the end, I had a good experience and I hope to come back

Was this review helpful?

0

found this review helpful

{{ reviews[102748].errors[0] }}

This review is the subjective opinion of a patient and not of Opencare.

Reviewed on

March 6th, 2020

• Verified patient

Overall Great Experience.

Was this review helpful?

0

found this review helpful

{{ reviews[102653].errors[0] }}

This review is the subjective opinion of a patient and not of Opencare.

Reviewed on

February 28th, 2020

• Verified patient

Very clean and modern office, friendly staff and overall extremely pleasant experience.

Was this review helpful?

0

found this review helpful

{{ reviews[101771].errors[0] }}

This review is the subjective opinion of a patient and not of Opencare.

Reviewed on

February 19th, 2020

• Verified patient

My experience using Opencare with this dental office was great. I was late because I couldn't find the dental practice, however, Dr. Sferlazza's staff were very accommodating and allowed me to do half my cleaning that day. I've booked a second appointment for the second half of my cleaning and look forward to great service again.

Was this review helpful?

0

found this review helpful

{{ reviews[100440].errors[0] }}

This review is the subjective opinion of a patient and not of Opencare.

Reviewed on

February 6th, 2020

• Verified patient

Great experience using open care and good responsiveness from the practice

Was this review helpful?

0

found this review helpful

{{ reviews[98632].errors[0] }}

This review is the subjective opinion of a patient and not of Opencare.

Reviewed on

February 3rd, 2020

• Verified patient

Amazing dentists that are very knowledgeable. The atmosphere is very calming and Dr. Bhatt was very helpful and explained all work being done. I would highly recommend!

Was this review helpful?

0

found this review helpful

{{ reviews[98172].errors[0] }}

This review is the subjective opinion of a patient and not of Opencare.

Reviewed on

January 28th, 2020

• Verified patient

Great job

Was this review helpful?

0

found this review helpful

{{ reviews[97510].errors[0] }}

This review is the subjective opinion of a patient and not of Opencare.

Reviewed on

January 28th, 2020

• Verified patient

!!

Was this review helpful?

0

found this review helpful

{{ reviews[97453].errors[0] }}

This review is the subjective opinion of a patient and not of Opencare.

Reviewed on

January 21st, 2020

• Verified patient

Excellent work. Professional Services

Was this review helpful?

0

found this review helpful

{{ reviews[96728].errors[0] }}

This review is the subjective opinion of a patient and not of Opencare.

Reviewed on

January 21st, 2020

• Verified patient

Had complete check up, cleaning today and I'm completely satisfied with the checkup.

Was this review helpful?

0

found this review helpful

{{ reviews[96662].errors[0] }}

This review is the subjective opinion of a patient and not of Opencare.

Reviewed on

January 9th, 2020

• Verified patient

Would definitely go back. Staff were very warm and welcoming, I felt comfortable during my appointment.

Was this review helpful?

0

found this review helpful

{{ reviews[95310].errors[0] }}

This review is the subjective opinion of a patient and not of Opencare.

Reviewed on

December 27th, 2019

• Verified patient

Very friendly staff. I had a great experience!

Was this review helpful?

0

found this review helpful

{{ reviews[94614].errors[0] }}

This review is the subjective opinion of a patient and not of Opencare.

Reviewed on

December 16th, 2019

• Verified patient

Very nice and professional staff. The work was done very well, and without stress for me as a patient.

Was this review helpful?

0

found this review helpful

{{ reviews[93887].errors[0] }}

This review is the subjective opinion of a patient and not of Opencare.

Reviewed on

December 16th, 2019

• Verified patient

Good

Was this review helpful?

0

found this review helpful

{{ reviews[93847].errors[0] }}

This review is the subjective opinion of a patient and not of Opencare.

Reviewed on

December 7th, 2019

• Verified patient

The environment looked really clean and hygienic. This was my first appointment there and overral experience was good.

Was this review helpful?

0

found this review helpful

{{ reviews[92936].errors[0] }}

This review is the subjective opinion of a patient and not of Opencare.

Reviewed on

December 4th, 2019

• Verified patient

Dr. Sferlazza was extremely professional and demonstrated genuine concern for me as his patient.

Was this review helpful?

0

found this review helpful

{{ reviews[92477].errors[0] }}

This review is the subjective opinion of a patient and not of Opencare.

Reviewed on

December 3rd, 2019

• Verified patient

Hi my name is Jason. I completed my first visit treatment and very satisfied with the experience with Dr Leny Sferlazza.. my hygienist Kim was very welcoming and very professional. I would highly recommend this dentist office.

Was this review helpful?

0

found this review helpful

{{ reviews[92348].errors[0] }}

This review is the subjective opinion of a patient and not of Opencare.

Reviewed on

December 1st, 2019

• Verified patient

Hygenists was very thorough and nice!All the staff were very friendly and knowledgeable.

Was this review helpful?

0

found this review helpful

{{ reviews[92203].errors[0] }}

This review is the subjective opinion of a patient and not of Opencare.

Reviewed on

November 28th, 2019

• Verified patient

They take care of the patient really well. They explained everything about my teeth in a simple and effective way. They took their time to clean my teeth well.

Was this review helpful?

0

found this review helpful

{{ reviews[92033].errors[0] }}

This review is the subjective opinion of a patient and not of Opencare.

Reviewed on

November 28th, 2019

• Verified patient

Really loved the environment, and the staffs.

Was this review helpful?

0

found this review helpful

{{ reviews[91925].errors[0] }}

This review is the subjective opinion of a patient and not of Opencare.

Reviewed on

November 25th, 2019

• Verified patient

Really great staff did a great job with my cleaning!

Was this review helpful?

0

found this review helpful

{{ reviews[91608].errors[0] }}

This review is the subjective opinion of a patient and not of Opencare.

Reviewed on

November 25th, 2019

• Verified patient

Very professional approach in handling each patient. The state of the art facilities provide comfort as well as the feeling you're in the right hands.

Was this review helpful?

0

found this review helpful

{{ reviews[91570].errors[0] }}

This review is the subjective opinion of a patient and not of Opencare.

Reviewed on

November 19th, 2019

• Verified patient

The office was very clean and the staff were very nice. Will be returning!

Was this review helpful?

0

found this review helpful

{{ reviews[90581].errors[0] }}

This review is the subjective opinion of a patient and not of Opencare.

Reviewed on

November 13th, 2019

• Verified patient

Amazing dental clinic, stunning interiors so had a comfortable experience. Dr. Stephanie was my hygienist who did a thorough job with the cleaning. My first dental experience in Canada was amazing! Thanks Dr Sferlazza and his team.

Was this review helpful?

0

found this review helpful

{{ reviews[89827].errors[0] }}

This review is the subjective opinion of a patient and not of Opencare.

Reviewed on

November 13th, 2019

• Verified patient

Amazing, caring and professional. I have never had such a pleasant experience with any dentist prior. Would definitely recommend Dr Sferlazza' to everyone looking for a new dentist. Thank you for the smiles!

Was this review helpful?

0

found this review helpful

{{ reviews[89773].errors[0] }}

This review is the subjective opinion of a patient and not of Opencare.

Reviewed on

November 7th, 2019

• Verified patient

Very professional and clean, they made my visit very easy, i would recommend it.

Was this review helpful?

0

found this review helpful

{{ reviews[88852].errors[0] }}

This review is the subjective opinion of a patient and not of Opencare.

Reviewed on

November 5th, 2019

• Verified patient

Very professional and Dr.Leny Sferlazza was very friendly.

Was this review helpful?

0

found this review helpful

{{ reviews[88584].errors[0] }}

This review is the subjective opinion of a patient and not of Opencare.

Reviewed on

November 5th, 2019

• Verified patient

Excellent! very thorough, outgoing, descriptive, and I would highly reccommend.

Was this review helpful?

0

found this review helpful

{{ reviews[88558].errors[0] }}

This review is the subjective opinion of a patient and not of Opencare.

Reviewed on

November 5th, 2019

• Verified patient

Good facilities and nice doctor. Explain everything during treatment

Was this review helpful?

0

found this review helpful

{{ reviews[88538].errors[0] }}

This review is the subjective opinion of a patient and not of Opencare.

Reviewed on

November 1st, 2019

• Verified patient

I haven't been to the dentist in 3+ years since I've been afraid/traumatized by dentists my whole childhood. But they made me feel super comfortable and they were all really kind.

Was this review helpful?

0

found this review helpful

{{ reviews[88016].errors[0] }}

This review is the subjective opinion of a patient and not of Opencare.

Reviewed on

October 28th, 2019

• Verified patient

Like the customer service from the reception and friendly Dr

Was this review helpful?

0

found this review helpful

{{ reviews[87532].errors[0] }}

This review is the subjective opinion of a patient and not of Opencare.

Reviewed on

October 19th, 2019

• Verified patient

Teeth clean, but very painful

Was this review helpful?

0

found this review helpful

{{ reviews[86322].errors[0] }}

This review is the subjective opinion of a patient and not of Opencare.

Reviewed on

October 17th, 2019

• Verified patient

It was good experience. Great staff and facility. Will be going back

Was this review helpful?

0

found this review helpful

{{ reviews[86087].errors[0] }}

This review is the subjective opinion of a patient and not of Opencare.

Reviewed on

October 4th, 2019

• Verified patient

Great staff and dentists. Super responsive on appointments

Was this review helpful?

0

found this review helpful

{{ reviews[84577].errors[0] }}

This review is the subjective opinion of a patient and not of Opencare.

Reviewed on

October 3rd, 2019

• Verified patient

Perfect experience, from start to finish. Dentistry by Dr. Sferlazza has a very professional team, who are very nice. The team helped address my concerns. Dentistry by Dr. Sferlazza exceeded my expectations.

Was this review helpful?

0

found this review helpful

{{ reviews[84461].errors[0] }}

This review is the subjective opinion of a patient and not of Opencare.

Reviewed on

October 2nd, 2019

• Verified patient

Very professional and welcoming atmosphere. I am definitely a long term patient.

Was this review helpful?

0

found this review helpful

{{ reviews[84374].errors[0] }}

This review is the subjective opinion of a patient and not of Opencare.

Reviewed on

October 2nd, 2019

• Verified patient

Great hygienist. Through and sincere. Even though it was just a cleaning Dr. Leny came by to check on me. Good experience overall. will e going back and will be recommending to a friend

Was this review helpful?

0

found this review helpful

{{ reviews[84269].errors[0] }}

This review is the subjective opinion of a patient and not of Opencare.

Reviewed on

September 19th, 2019

• Verified patient

Very professional staff members.

Was this review helpful?

0

found this review helpful

{{ reviews[83006].errors[0] }}

This review is the subjective opinion of a patient and not of Opencare.

Reviewed on

September 7th, 2019

• Verified patient

Very great service and an aesthetically pleasing office!!

Was this review helpful?

0

found this review helpful

{{ reviews[81863].errors[0] }}

This review is the subjective opinion of a patient and not of Opencare.

Reviewed on

September 4th, 2019

• Verified patient

Great facility. Staff make sure you're comfortable. Booking and follow ups were super easy. Dental staff really know what they're doing.

Was this review helpful?

0

found this review helpful

{{ reviews[81634].errors[0] }}

This review is the subjective opinion of a patient and not of Opencare.

Reviewed on

August 20th, 2019

• Verified patient

Very friendly staff. Nice & clean office. Big space.

Was this review helpful?

0

found this review helpful

{{ reviews[80706].errors[0] }}

This review is the subjective opinion of a patient and not of Opencare.

Reviewed on

August 9th, 2019

• Verified patient

The hygienist and dentist were really nice and detailed. Explained me all my concerns and booked me in for follow up appointments too to make the process easier for me

Was this review helpful?

0

found this review helpful

{{ reviews[79961].errors[0] }}

This review is the subjective opinion of a patient and not of Opencare.

Reviewed on

July 25th, 2019

• Verified patient

Amazing team!

Was this review helpful?

0

found this review helpful

{{ reviews[79086].errors[0] }}

This review is the subjective opinion of a patient and not of Opencare.

Reviewed on

July 11th, 2019

• Verified patient

They have taken good care of me. They were careful and continuously asked if I am feeling alright.

Was this review helpful?

0

found this review helpful

{{ reviews[77950].errors[0] }}

This review is the subjective opinion of a patient and not of Opencare.

Reviewed on

July 2nd, 2019

• Verified patient

Possibly the best practice in town. Very kind and professional.

Was this review helpful?

0

found this review helpful

{{ reviews[77293].errors[0] }}

This review is the subjective opinion of a patient and not of Opencare.

Reviewed on

June 20th, 2019

• Verified patient

It was a great experience overall. I was informed of exactly what was going on each step of the way. They also had dentist chairs with a massage feature, which was a nice touch.

Was this review helpful?

0

found this review helpful

{{ reviews[76666].errors[0] }}

This review is the subjective opinion of a patient and not of Opencare.

Reviewed on

May 28th, 2019

• Verified patient

Staff was very polite and professional and very suportive. Proper explanation and guidence was given before and after the treatment. A+

Was this review helpful?

0

found this review helpful

{{ reviews[75176].errors[0] }}

This review is the subjective opinion of a patient and not of Opencare.

Reviewed on

May 8th, 2019

• Verified patient

Very clean environment with professional staff. I really felt comfortable and the process explained well to me. Very friendly people. Technology is state of the art

Was this review helpful?

0

found this review helpful

{{ reviews[74233].errors[0] }}

This review is the subjective opinion of a patient and not of Opencare.

Reviewed on

May 4th, 2019

• Verified patient

Found a much better dentist through this site. State of the art technology and great service. Highly recommend.

Was this review helpful?

0

found this review helpful

{{ reviews[74126].errors[0] }}

This review is the subjective opinion of a patient and not of Opencare.

Reviewed on

April 29th, 2019

• Verified patient

First time visit today. Dr. Sferlazza seems great and knowledgeable. They were very thorough with the assessments. Will recommend!

Was this review helpful?

0

found this review helpful

{{ reviews[73850].errors[0] }}

This review is the subjective opinion of a patient and not of Opencare.

Reviewed on

April 19th, 2019

• Verified patient

Amazing staff great experience! Happy to have found a great dentist. FINALLY!!

Was this review helpful?

0

found this review helpful

{{ reviews[73353].errors[0] }}

This review is the subjective opinion of a patient and not of Opencare.

Reviewed on

April 9th, 2019

• Verified patient

Dr. Sferlazza is very personable and makes you feel very welcome and comfortable, which definitely helps, if you're scared of going to the dentist. The assistants are super nice as well.

Was this review helpful?

0

found this review helpful

{{ reviews[72751].errors[0] }}

This review is the subjective opinion of a patient and not of Opencare.

Reviewed on

March 29th, 2019

• Verified patient

They were super friendly.

Was this review helpful?

0

found this review helpful

{{ reviews[72331].errors[0] }}

This review is the subjective opinion of a patient and not of Opencare.

Reviewed on

February 13th, 2019

• Verified patient

It was a pretty good experience, the staff was friendly, and the dentist thoroughly explained the procedure to me before starting the work. I'm generally a little anxious about visiting the dentist, but I felt mostly comfortable during the treatment.

Was this review helpful?

0

found this review helpful

{{ reviews[69199].errors[0] }}

This review is the subjective opinion of a patient and not of Opencare.

Reviewed on

February 10th, 2019

• Verified patient

The accommodated me with a broken foot they were kind from the moment I walked in the door. It was overall very fast, and efficient.

Was this review helpful?

0

found this review helpful

{{ reviews[68911].errors[0] }}

This review is the subjective opinion of a patient and not of Opencare.

Reviewed on

February 10th, 2019

• Verified patient

I'm expecting him to do the cleaning and other treatment that i need but he prefer to refer me first to the specialist to extract one of my tooth. The Administrator in the front office is very helpful and pleasing. The Clinic is impressive very nice and very cozy.

Was this review helpful?

0

found this review helpful

{{ reviews[68877].errors[0] }}

This review is the subjective opinion of a patient and not of Opencare.

Reviewed on

February 8th, 2019

• Verified patient

Very nice facility and friendly staff.

Was this review helpful?

0

found this review helpful

{{ reviews[68748].errors[0] }}

This review is the subjective opinion of a patient and not of Opencare.

Reviewed on

February 7th, 2019

• Verified patient

It was a very smooth experience with the site and easy to find a dentist

Was this review helpful?

0

found this review helpful

{{ reviews[68689].errors[0] }}

This review is the subjective opinion of a patient and not of Opencare.

Reviewed on

January 25th, 2019

• Verified patient

I got an appointment very quick. The nurse was polite, and did a good job. Suggested me to get further check up. Booked a future appointment.

Was this review helpful?

0

found this review helpful

{{ reviews[67706].errors[0] }}

This review is the subjective opinion of a patient and not of Opencare.

Reviewed on

January 14th, 2019

• Verified patient

It was good

Was this review helpful?

0

found this review helpful

{{ reviews[67181].errors[0] }}

This review is the subjective opinion of a patient and not of Opencare.

Reviewed on

January 3rd, 2019

• Verified patient

The staff are very nice.

Was this review helpful?

0

found this review helpful

{{ reviews[66786].errors[0] }}

This review is the subjective opinion of a patient and not of Opencare.

Reviewed on

December 27th, 2018

• Verified patient

The studio was not as good as the one where my husband was treated with video showing your teeth and everything but the service was just as good.

Was this review helpful?

0

found this review helpful

{{ reviews[66641].errors[0] }}

This review is the subjective opinion of a patient and not of Opencare.

Reviewed on

December 21st, 2018

• Verified patient

Nice clean place. Very professional team. Will strongly recommend

Was this review helpful?

0

found this review helpful

{{ reviews[66572].errors[0] }}

This review is the subjective opinion of a patient and not of Opencare.

Reviewed on

December 12th, 2018

• Verified patient

Dr. Sferlazzas office is state of the art. Staff is extremely competent and he even took a few minutes to say a personal hello during a busy day. Definitely recommend. I will be booking another appointment for sure.

Was this review helpful?

0

found this review helpful

{{ reviews[66120].errors[0] }}

This review is the subjective opinion of a patient and not of Opencare.

Reviewed on

December 3rd, 2018

• Verified patient

They were extremely professional, very clean office and friendly staff.

Was this review helpful?

0

found this review helpful

{{ reviews[65693].errors[0] }}

This review is the subjective opinion of a patient and not of Opencare.

Reviewed on

November 19th, 2018

• Verified patient

The reception was very kind and professional. Hygienist and my dentist were incredibly awesome. they both made me feel comfortable and non judgmental considering it was years I went to dentist. I highly recommend this place!

Was this review helpful?

0

found this review helpful

{{ reviews[65008].errors[0] }}

This review is the subjective opinion of a patient and not of Opencare.

Reviewed on

November 13th, 2018

• Verified patient

It was amazing

Was this review helpful?

0

found this review helpful

{{ reviews[64753].errors[0] }}

This review is the subjective opinion of a patient and not of Opencare.

Reviewed on

November 12th, 2018

• Verified patient

very knowledgeable - I am glad I went there.

Was this review helpful?

0

found this review helpful

{{ reviews[64687].errors[0] }}

This review is the subjective opinion of a patient and not of Opencare.

Reviewed on

November 1st, 2018

• Verified patient

Very clean and professional, great service

Was this review helpful?

0

found this review helpful

{{ reviews[64278].errors[0] }}

This review is the subjective opinion of a patient and not of Opencare.

Reviewed on

October 27th, 2018

• Verified patient

Staff is very welcoming and friendly.

Was this review helpful?

0

found this review helpful

{{ reviews[64044].errors[0] }}

This review is the subjective opinion of a patient and not of Opencare.

Reviewed on

October 24th, 2018

• Verified patient

Awesome facilities and REALLY nice and caring staff in this place. First the receptionist Jennifer introduced me around the whole place, the facilities of which is really top notch like I said, and Kim did a full examination of my teeth, finally Dr. Sferlazza came in and offered a lot of professional advises. I booked my next appointment for cleaning and another one for extracting my wisdom teeth.

Was this review helpful?

0

found this review helpful

{{ reviews[63917].errors[0] }}

This review is the subjective opinion of a patient and not of Opencare.

Reviewed on

October 21st, 2018

• Verified patient

Really clean and nice staff.

Was this review helpful?

0

found this review helpful

{{ reviews[63773].errors[0] }}

This review is the subjective opinion of a patient and not of Opencare.

Reviewed on

October 16th, 2018

• Verified patient

Wonderful service at a wonderful location. Dr Sferlazza greets his patients personally and is very kind.

Was this review helpful?

0

found this review helpful

{{ reviews[63502].errors[0] }}

This review is the subjective opinion of a patient and not of Opencare.

Reviewed on

October 12th, 2018

• Verified patient

The clinic is very clean and the staff was professional. Overall, a good experience.

Was this review helpful?

0

found this review helpful

{{ reviews[63379].errors[0] }}

This review is the subjective opinion of a patient and not of Opencare.

Reviewed on

October 1st, 2018

• Verified patient

very friendly and knowledgeable staff very gentle little to no pain ever they do not guilt you lots of little touches that really help like sunglasses so the light doesn't blind you very nice waiting room as well

Was this review helpful?

0

found this review helpful

{{ reviews[62917].errors[0] }}

This review is the subjective opinion of a patient and not of Opencare.

Reviewed on

August 27th, 2018

• Verified patient

Didn't see Dr.Sferlazza at all but Stephanie who did my cleaning was pretty helpful and knowledgable.

Was this review helpful?

0

found this review helpful

{{ reviews[60896].errors[0] }}

This review is the subjective opinion of a patient and not of Opencare.

Reviewed on

August 26th, 2018

• Verified patient

Great Experience, overall clean and friendly facility

Was this review helpful?

0

found this review helpful

{{ reviews[60875].errors[0] }}

This review is the subjective opinion of a patient and not of Opencare.

Reviewed on

August 9th, 2018

• Verified patient

Staff was very helpful and friendly. Great location and they explained all procedures in detail as they were done.

Was this review helpful?

0

found this review helpful

{{ reviews[60274].errors[0] }}

This review is the subjective opinion of a patient and not of Opencare.

Reviewed on

August 7th, 2018

• Verified patient

Awesome experience

Was this review helpful?

0

found this review helpful

{{ reviews[60185].errors[0] }}

This review is the subjective opinion of a patient and not of Opencare.

Reviewed on

August 3rd, 2018

• Verified patient

Such a beautiful practice, the staff was very kind and accomodating.

Was this review helpful?

0

found this review helpful

{{ reviews[60058].errors[0] }}

This review is the subjective opinion of a patient and not of Opencare.

Reviewed on

July 26th, 2018

• Verified patient

I really enjoyed my visit, very nervous and haven't been to the dentist in years. They did really well, made me comfortable, and use top of the line equipment (seemed like it to me).

Was this review helpful?

0

found this review helpful

{{ reviews[59495].errors[0] }}

This review is the subjective opinion of a patient and not of Opencare.

Blown away by the employees and the Facilities

Reviewed on

June 26th, 2018

• Verified patient

Now I hadn't been to the dentist in about 3 years because my dentist was a bit of brute, and so I put this off for as long as I could but Dr. Sferlazza and the oral hygienists that work with him have completely changed my views on going to the dentist. Being completely transparent, the place looks immaculate, the oral hygienists were very knowledgeable and very well practiced and everyone was super welcoming. Dr. Sferlazza himself was very kind and left me with an great experience I didn't think was possible. Wouldn't think I'd ever day this but I look forward to going again.

Was this review helpful?

0

found this review helpful

{{ reviews[58651].errors[0] }}

This review is the subjective opinion of a patient and not of Opencare.

They were friendly and clean and new.

Reviewed on

April 11th, 2018

• Verified patient

The office is new and bright. The staff was very nice and great with kids. There was no wait time. Was a good experience.

Was this review helpful?

0

found this review helpful

{{ reviews[57103].errors[0] }}

This review is the subjective opinion of a patient and not of Opencare.

It was a decent experience.

Reviewed on

March 16th, 2018

• Verified patient

The environment was neat,immaculate; I enjoyed every bit with the staff that attended to me. Overall, the experience was Great!

Was this review helpful?

0

found this review helpful

{{ reviews[56547].errors[0] }}

This review is the subjective opinion of a patient and not of Opencare.

professional

Reviewed on

February 20th, 2018

• Verified patient

Very professional and courteous

Was this review helpful?

0

found this review helpful

{{ reviews[56144].errors[0] }}

This review is the subjective opinion of a patient and not of Opencare.

Very hygiene environment cost effective and right to the point

Reviewed on

January 25th, 2018

• Verified patient

I was welcomed by the administration I filled a form. After waiting for five minutes a hygienist took for full exam and an X-ray she did my cleaning and give me detail description of what need to be done further she taught me how to floss regularly . I am on the list for few fillings for next Tuesday. Got a free tooth paste and floss too

Was this review helpful?

0

found this review helpful

{{ reviews[55419].errors[0] }}

This review is the subjective opinion of a patient and not of Opencare.

excellent

Reviewed on

January 16th, 2018

• Verified patient

Just had my wisdom tooth surgery done by Dr. Bhatt at Dentistry by Sferlazzza. Very detailed, professional and supportive doctor. The staff and reception were very nice, supportive and polite. Excellent service and very clean ! I have definitely found my dentist ! Thank you. Highly recommanded

Was this review helpful?

0

found this review helpful

{{ reviews[54583].errors[0] }}

This review is the subjective opinion of a patient and not of Opencare.

It was very professional and comfortable experience

Reviewed on

January 11th, 2018

• Verified patient

The hygienist was very thorough and very professional. The front desk was very accommodating. The office was very clean.

Was this review helpful?

0

found this review helpful

{{ reviews[54267].errors[0] }}

This review is the subjective opinion of a patient and not of Opencare.

Excellent facility

Reviewed on

December 22nd, 2017

• Verified patient

The clinic is equipped with latest machinery and the staff is well trained. They did a fantastic job and I highly recommend Dr. Leny to other people.

Was this review helpful?

0

found this review helpful

{{ reviews[53186].errors[0] }}

This review is the subjective opinion of a patient and not of Opencare.

Extremely relaxing!

Reviewed on

December 6th, 2017

• Verified patient

I had a cleaning appointment with Kim. She has very gentle hands, I barely felt anything! Very clean place. I highly recommend this office :)

Was this review helpful?

0

found this review helpful

{{ reviews[51658].errors[0] }}

This review is the subjective opinion of a patient and not of Opencare.

Informative without being pushy

Reviewed on

November 23rd, 2017

• Verified patient

First off I was impressed with the reception area and receptionist was very pleasant. The rest of the office lived up to my expectations. The people in the office were very friendly and made me comfortable. Dr Sferlazza was pleasant to deal with and provided the alternatives I was looking for. I look forward to following up with the office in the future.

Was this review helpful?

0

found this review helpful

{{ reviews[50678].errors[0] }}

This review is the subjective opinion of a patient and not of Opencare.

First experience is amazing

Reviewed on

November 10th, 2017

• Verified patient

I was impressed on how nice their clinic. Their staff is very accomodating and they were able to attend to my needs righr away. Charging of my dental exp through my insurance was a breeze. I think I have found my lifetime dentist.

Was this review helpful?

0

found this review helpful

{{ reviews[49550].errors[0] }}

This review is the subjective opinion of a patient and not of Opencare.

Great

Reviewed on

November 7th, 2017

• Verified patient

Fantastic office, friendly and clean. Hygienist was great, explained everything very well and didn't kill my teeth while cleaning them which to me is always a good thing. Going back for sure

Was this review helpful?

0

found this review helpful

{{ reviews[49254].errors[0] }}

This review is the subjective opinion of a patient and not of Opencare.

Excellent first visit, looking forward to further appointments

Reviewed on

October 19th, 2017

• Verified patient

Experience was fantastic from reception to dental service, looking forward to my next appointment. Thank you!

Was this review helpful?

0

found this review helpful

{{ reviews[47774].errors[0] }}

This review is the subjective opinion of a patient and not of Opencare.

Amazing experience and I would recommend to everyone

Reviewed on

October 4th, 2017

• Verified patient

So I used opencare to find a dentist that would be good for me because honestly I'm pretty scared of the dentist but Dr. Sferlazza and his team are amazing. Right from the beginning happy smiles as soon as you walk in, they also have very nice receptionists especially Jennifer! I saw Dr.Sferlazza and he was such a kind person, very compashionate and honest :) I also saw another dentist and 2 dental hygienists and they were extremely friendly and very adhering to the fact that I was afraid. Overall I would recommend to everyone who is a little nervous about the dentists or anyone who just wants an amazing dentist :)

Was this review helpful?

0

found this review helpful

{{ reviews[46686].errors[0] }}

This review is the subjective opinion of a patient and not of Opencare.

My dentist was very thorough.

Reviewed on

October 1st, 2017

• Verified patient

She was very knowledgeable and kind. She treated my condition very well and recommended follow up procedure to improve my dental health. She is very professionals and responsible. Most importantly, she was such a polite lady. I'm very grateful that Dr. Sferlazza is available to accept me as a new patient.

Was this review helpful?

0

found this review helpful

{{ reviews[46462].errors[0] }}

This review is the subjective opinion of a patient and not of Opencare.

Staff are efficient and professional. Great first appointment

Reviewed on

September 26th, 2017

• Verified patient

Staff are efficient and professional. Very knowledgable . Also - massage chairs! Great first appointment.

Was this review helpful?

0

found this review helpful

{{ reviews[46177].errors[0] }}

This review is the subjective opinion of a patient and not of Opencare.

Clean & simple

Reviewed on

September 13th, 2017

• Verified patient

Clean, fast, knowledgeable, & a wonderful looking office. I normally hate going to the dentist but this was the first time in years that I felt at ease.

Was this review helpful?

0

found this review helpful

{{ reviews[45130].errors[0] }}

This review is the subjective opinion of a patient and not of Opencare.

Highly recommend this dental office.

Reviewed on

July 25th, 2017

• Verified patient

Initial appointment for cleaning and exam was scheduled quickly with great communication. Everyone at the office was professional and friendly and the atmosphere put me at ease. The hygenist and destist were thorough and clear about everything they did, but also careful to do only what was needed. I have my shiny smile back, as well as an appointment (and an estimate) for the follow-up care needed. I couldn't be happier.

Was this review helpful?

0

found this review helpful

{{ reviews[42078].errors[0] }}

This review is the subjective opinion of a patient and not of Opencare.

They were very professional and polite

Reviewed on

May 24th, 2017

• Verified patient

The office is beautifuly decorated. The staff is so generous and co operative. Dr. Sferlazza himself is very nice and honest with patents.

Was this review helpful?

0

found this review helpful

{{ reviews[38611].errors[0] }}

This review is the subjective opinion of a patient and not of Opencare.

Very warm everyone was helpful

Reviewed on

May 4th, 2017

• Verified patient

I went there in a lot of pain. They took me in right away and referred me to an Endodontist. When the Endodontist they referred me to couldn't take me soon enough They quickly got me another one. For the following day. They were very attentive to my needs and they still are. I definitely recommend Dr Sferlazza's team to anyone that needs and wants proper care

Was this review helpful?

0

found this review helpful

{{ reviews[37515].errors[0] }}

This review is the subjective opinion of a patient and not of Opencare.

very comfortable, very professional, made my visit so easy and relaxed.

Reviewed on

April 26th, 2017

• Verified patient

Every person at the clinic was extremely courteous and friendly .I called to request an emergency visit and they helped me right away. We were accommodated within 2 hours and the dentist Dr Bhatt ,was genuinely caring and gentle. She took time to explain everything and made me feel very relaxed.

Was this review helpful?

0

found this review helpful

{{ reviews[36960].errors[0] }}

This review is the subjective opinion of a patient and not of Opencare.

Great Dentist

Reviewed on

March 18th, 2017

• Verified patient

Great staff and the office was very clean and they did amazing job with my cleaning and my husbands. They were great with my 3 year old as well. Will for sure recommend to my friends and family and be visiting soon.

Was this review helpful?

0

found this review helpful

{{ reviews[34704].errors[0] }}

This review is the subjective opinion of a patient and not of Opencare.

| | |
| --- | --- |
| Caring | |
| Helpful | |
| Knowledgeable | |

consultation

Reviewed on

March 17th, 2017

• Verified patient

Very clean clinic, welcoming staff and professional doctor. Excellent appointment no waiting and very quite place. Dr. Sfrelazza is very caring and gives clear explanation to his patients with no pressure or obligations.

Was this review helpful?

0

found this review helpful

{{ reviews[34679].errors[0] }}

This review is the subjective opinion of a patient and not of Opencare.

| | |
| --- | --- |
| Caring | |
| Helpful | |
| Knowledgeable | |