Dr. Hammad Afif
Dentist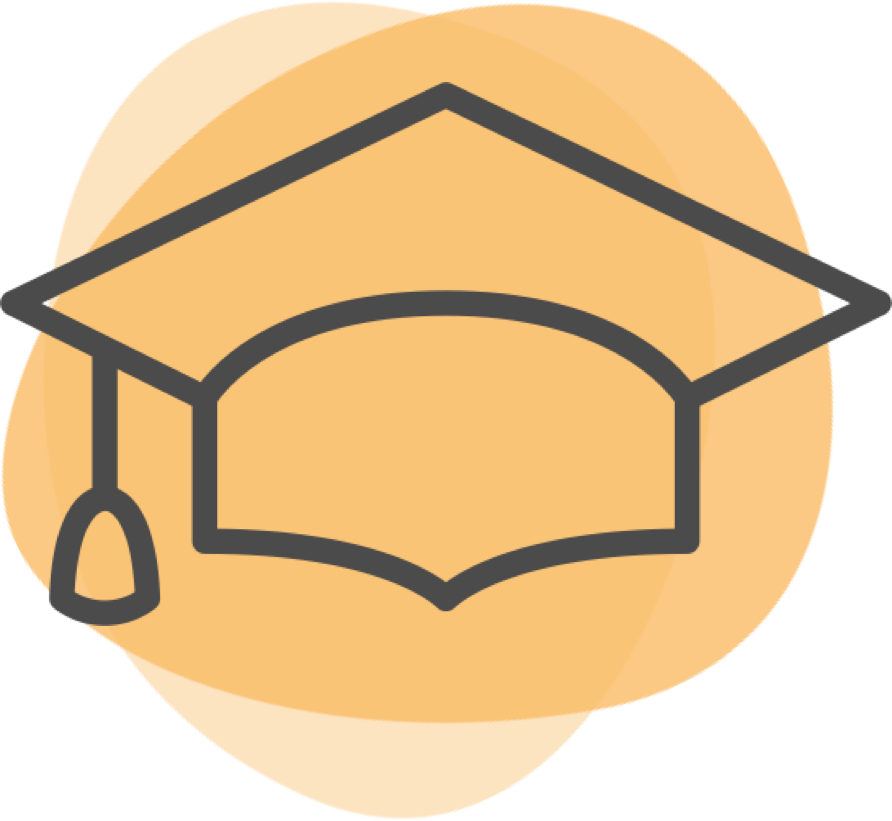 Years Experience:
18 years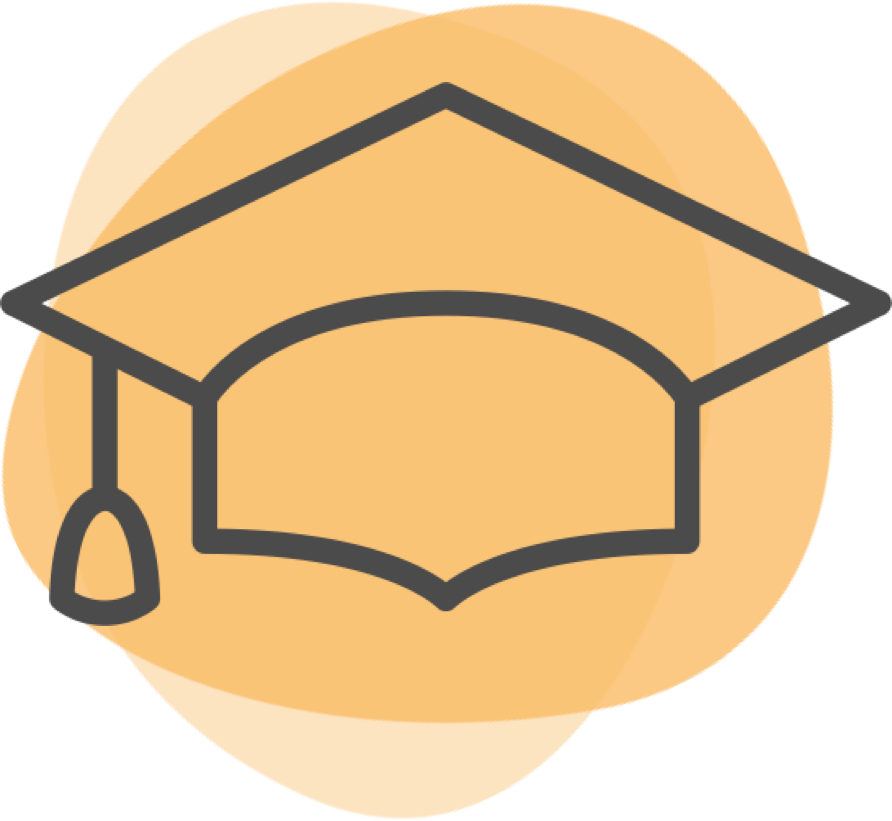 18 years experience
Services Offered
16 Services
Bonding Braces Bridges / Dentures Cleaning Crown / Cap Filling Gum Surgery Implants Nitrous Sedation Root Canal Sleep apnea TMJ Tooth Extraction Veneers Whitening Wisdom Teeth Removal
Bonding , Braces , Bridges / Dentures , Cleaning , Crown / Cap , Filling , Gum Surgery , Implants , Nitrous Sedation , Root Canal , Sleep apnea , TMJ , Tooth Extraction , Veneers , Whitening , Wisdom Teeth Removal
About
Dr. Afif is the principal owner of Waterview Dental, which has been open for over 10 years, and is one of the top dental practices in terms of patient satisfaction in all of Toronto.
Why should patients choose you as their provider instead of others in the area?
I have been a dentist and active member in the community for over 10 years. The goal of our office has always been to provide excellent, timely care. We have an excellent and caring staff, which is one of the highest rated offices in all of Toronto. We will always be here to serve your needs.
What are the top 3 treatments that you focus on?
We specialize in comprehensive care. My policy has always been to treat the whole mouth first, to figure out what exactly needs to be done. We are conservative in our approach- but very thorough. That is why our patients always compliment us on our initial exam, as it will be the most comprehensive dental exam you will receive. From there we will discuss the best way for treatment options. Furthermore, we guarantee same day emergency service and treatment.
What are you proud of in your practice?
We have been at this beautiful location for over 10 years, and are the top rated office in terms of patient satisfaction. We take great pride in this, and our goal is always to be #1 in patient satisfaction by providing the best dental care available.
Which cases do you enjoy treating? Why?
I like dealing with patient emergencies. It is the one time when a patient comes in with pain, and together with the patient we can figure out what is bothering them. This allows us to come up with a long term solution to relieve the patient from their pain and structurally improve their oral health. To have someone come in with pain, and leave with a smile on their face is the most satisfying experience a doctor can have.
Services Offered
16 Services
Bonding Braces Bridges / Dentures Cleaning Crown / Cap Filling Gum Surgery Implants Nitrous Sedation Root Canal Sleep apnea TMJ Tooth Extraction Veneers Whitening Wisdom Teeth Removal
Bonding , Braces , Bridges / Dentures , Cleaning , Crown / Cap , Filling , Gum Surgery , Implants , Nitrous Sedation , Root Canal , Sleep apnea , TMJ , Tooth Extraction , Veneers , Whitening , Wisdom Teeth Removal
Most Helpful Reviews

(43)

Based on 43 reviews across 2 sources
Far exceeded my expectations!

Reviewed on

April 12th, 2018

• Verified patient

Very knowledgable and practical approach to patient care. Dr. Afif took the time to explain all issues and options. Modern approach to dentistry made the experience much more enjoyable then my last experience in a different clinic. Highly recommended.

Was this review helpful?

0

found this review helpful

{{ reviews[57146].errors[0] }}

This review is the subjective opinion of a patient and not of Opencare.

Comfortable

Reviewed on

January 3rd, 2018

• Verified patient

They were quick and efficient. I hadn't been to a dentist in a while and wasn't made feel like I Am in big trouble. Just had an exam and xrays done in this visit. Will have cleaning in the next.

Was this review helpful?

0

found this review helpful

{{ reviews[53743].errors[0] }}

This review is the subjective opinion of a patient and not of Opencare.

Thorough

Reviewed on

October 13th, 2017

• Verified patient

My first appointment with Dr. Afif was great. The office is very clean and the staff is accommodating and kind. I had originally booked a consultation appointment but I was able to get a cleaning done right after my consultation, which was great! I had some questions regarding Invisalign and Dr. Afif was able to answer all of them for me, also providing me with information that I had not thought of before my appointment. Really happy to be a new patient at this office.

Was this review helpful?

0

found this review helpful

{{ reviews[47331].errors[0] }}

This review is the subjective opinion of a patient and not of Opencare.

Efficient and thorough

Reviewed on

August 8th, 2017

• Verified patient

Dr Afif was very considerate towards my timescale and requirements. The staff was very thorough with the cleaning procedure, and did their best to minimise discomfort. I highly recommend.

Was this review helpful?

0

found this review helpful

{{ reviews[42806].errors[0] }}

This review is the subjective opinion of a patient and not of Opencare.

Very happy

Reviewed on

June 16th, 2017

• Verified patient

Dr. Afif was very personable and used technology to really show me what was happening with my teeth. The person who cleaned my teeth was great and showed me all these tricks to clean my teeth and around my wire better. Very happy!

Was this review helpful?

0

found this review helpful

{{ reviews[40080].errors[0] }}

This review is the subjective opinion of a patient and not of Opencare.

First Visit

Reviewed on

December 21st, 2016

• Verified patient

Great office. Not a single complaint. It was my first time seeing a dentist in a couple of years and they were extremely kind and helpful. I'm actually looking forward to my next teeth cleaning in six months.

Was this review helpful?

0

found this review helpful

{{ reviews[29751].errors[0] }}

This review is the subjective opinion of a patient and not of Opencare.

| | |
| --- | --- |
| Caring | |
| Helpful | |
| Knowledgeable | |

Friendly staff and thorough excellent dental care

Reviewed on

November 17th, 2016

• Verified patient

Amazing and friendly staff, welcoming from the time I stepped through the door. Very clean, and nice office space. The dentists explain the procedure thoroughly and step by step so that the patient could understand how to better care for their teeth and know preventative measures for future reference.

Was this review helpful?

0

found this review helpful

{{ reviews[27898].errors[0] }}

This review is the subjective opinion of a patient and not of Opencare.

| | |
| --- | --- |
| Caring | |
| Helpful | |
| Knowledgeable | |

equipment is so old but the rest is great

Reviewed on

October 18th, 2016

they are nice ! They explained to me about the Invisalign and their location is good. they very on time.

Was this review helpful?

0

found this review helpful

{{ reviews[26409].errors[0] }}

This review is the subjective opinion of a patient and not of Opencare.

Good dentist experience

Reviewed on

October 3rd, 2016

• Verified patient

I enjoyed my check up and cleaning today. Dr. Hammad Afif was very efficient and personable. He used a large screen to show me pictures of my teeth, explain to me what they checked and what their findings meant. The teeth cleaning was incredible thorough also. Will be back.

Was this review helpful?

0

found this review helpful

{{ reviews[25754].errors[0] }}

This review is the subjective opinion of a patient and not of Opencare.

| | |
| --- | --- |
| Caring | |
| Helpful | |
| Knowledgeable | |

Thorough

Reviewed on

September 13th, 2016

• Verified patient

I recently moved to Toronto, and had previously been to a dentist before moving. The previous dentist missed several issues and had minimal preventative suggestions or information. Dr. Afif and his team were fantastic, as they caught all of the issues that were missed previously, and went very in-depth into preventative care.

Was this review helpful?

0

found this review helpful

{{ reviews[24799].errors[0] }}

This review is the subjective opinion of a patient and not of Opencare.

| | |
| --- | --- |
| Caring | |
| Helpful | |
| Knowledgeable | |

Excellent, professional service

Reviewed on

September 13th, 2016

• Verified patient

Dr. Hammad was very patient and clear when explaining procedures and costs. I consider him to be very professional, knowledgeable, with extraordinary interpersonal skills / customer service. I feel very lucky to have found him and his team in such an easy way!

Was this review helpful?

0

found this review helpful

{{ reviews[24775].errors[0] }}

This review is the subjective opinion of a patient and not of Opencare.

| | |
| --- | --- |
| Caring | |
| Helpful | |
| Knowledgeable | |

Amazing Experience

Reviewed on

July 29th, 2016

• Verified patient

The dental hygienists were amazing and very thorough and nice. They did a great job! I loved how welcoming everyone was. I didnt get to see the dentist because it was just for a cleaning but I will definitely be returning.

Was this review helpful?

0

found this review helpful

{{ reviews[23117].errors[0] }}

This review is the subjective opinion of a patient and not of Opencare.

| | |
| --- | --- |
| Caring | |
| Helpful | |
| Knowledgeable | |

Very thorough initial visit

Reviewed on

July 27th, 2016

• Verified patient

Visited Parkview Dental for an initial appointment. All staff were extremely friendly, knowledgable and helpful. The facilities were very clean, and I was impressed by the equipment and practices Dr. Afif used to give me a better look at my teeth and overall oral health. I look forward to continuing to attend Parkview for my dental needs.

Was this review helpful?

0

found this review helpful

{{ reviews[23066].errors[0] }}

This review is the subjective opinion of a patient and not of Opencare.

Amazing staff at waterview dental

Reviewed on

October 2nd, 2015

• Verified patient

From the second you step into water view dental you are greeted by very friendly receptionist. Dr. Afif and his staff are very knowledgeable and trustworthy and made me feel very comfortable while in the chair. I highly recommend Dr.Afif for all your dental needs. Thanks for the painless free visit!!!

Was this review helpful?

1

found this review helpful

{{ reviews[8783].errors[0] }}

This review is the subjective opinion of a patient and not of Opencare.

| | |
| --- | --- |
| Caring | |
| Helpful | |
| Knowledgeable | |

Great welcome atmosphere, happy and friendly team.

Reviewed on

October 1st, 2015

• Verified patient

I was looking for a dentist and team to trust when moving to this city. Needless to say, trust and cleaness were two of my main concerns. I was very pleased with my first visit to this dental unit. The team and Dr Afif were very friendly and professional. Thank you for this first nice experience.

Was this review helpful?

0

found this review helpful

{{ reviews[8782].errors[0] }}

This review is the subjective opinion of a patient and not of Opencare.

| | |
| --- | --- |
| Caring | |
| Helpful | |
| Knowledgeable | |

painless procedure

Reviewed on

October 1st, 2015

• Verified patient

Im not one to schedule every 6 months to go for my regular check up. From past experiences I remember it being painful and try to avoid dentists. I waited 7 years to go in for a cleaning due to fear. My husband and I started going to Dr. Hammad Afif 2 years ago and have been many times since. Turns out you just need to find a great doctor! Not all experiences are the same, if you've had a bad experience try a new doctor! Dr. Afif was absolutely painless. I did not feel a thing! I've been for 1 Root canal and 3 cavities. It's Genuine service, happy environment, the staff are very friendly. I highly highly reccommend!!

Was this review helpful?

0

found this review helpful

{{ reviews[8779].errors[0] }}

This review is the subjective opinion of a patient and not of Opencare.

| | |
| --- | --- |
| Caring | |
| Helpful | |
| Knowledgeable | |

Excellent dentist, great care in details~!!!

Reviewed on

September 29th, 2015

• Verified patient

My wife and I have been a patient with Dr. Afif for almost 10 years. Hammad did a filling for one of my tooth roughly 10 years ago when I was still in college. It was a big filling worked on several times by other dentists since it somehow always fall off. I saw Dr. Afif and after he worked on it, the filling has been there for 10 years, no problem at all~~~~! Thanks Hammad!

Was this review helpful?

1

found this review helpful

{{ reviews[8777].errors[0] }}

This review is the subjective opinion of a patient and not of Opencare.

| | |
| --- | --- |
| Caring | |
| Helpful | |
| Knowledgeable | |

Best dental experience ever!

Reviewed on

August 16th, 2015

• Verified patient

I went in because I was in a lot of pain over the week. The office was open on Saturday, but very busy. Dr. Afif saw me within 25 minutes of me walking in. He squeezed me into the schedule as a new patient. He quickly diagnosed me with needing a root canal, and within 30 minutes he finished the first part of the root canal and let me go with some antibiotics and pain medication. I felt great afterwards, and am having no pain. This was the best experience I have had at a dental office.

Was this review helpful?

0

found this review helpful

{{ reviews[8508].errors[0] }}

This review is the subjective opinion of a patient and not of Opencare.

| | |
| --- | --- |
| Caring | |
| Helpful | |
| Knowledgeable | |

Definitely one of the best dentists in the city.

Reviewed on

September 15th, 2015

• Verified patient

I went to Dr. Afif and Parkview Dental after looking for a dentist closer to work and I must say it was one of the better dental experiences I've had. My hygienist, Jen, was warm and a great conversationalist. Most importantly, she did a fantastic job with the cleaning; there was no pain at all! Overall, I'd definitely recommend her and the rest of Parkview Dental to anyone.

Was this review helpful?

0

found this review helpful

{{ reviews[6165].errors[0] }}

This review is the subjective opinion of a patient and not of Opencare.

| | |
| --- | --- |
| Caring | |
| Helpful | |
| Knowledgeable | |