Dr. Sajeed Haji
Dentist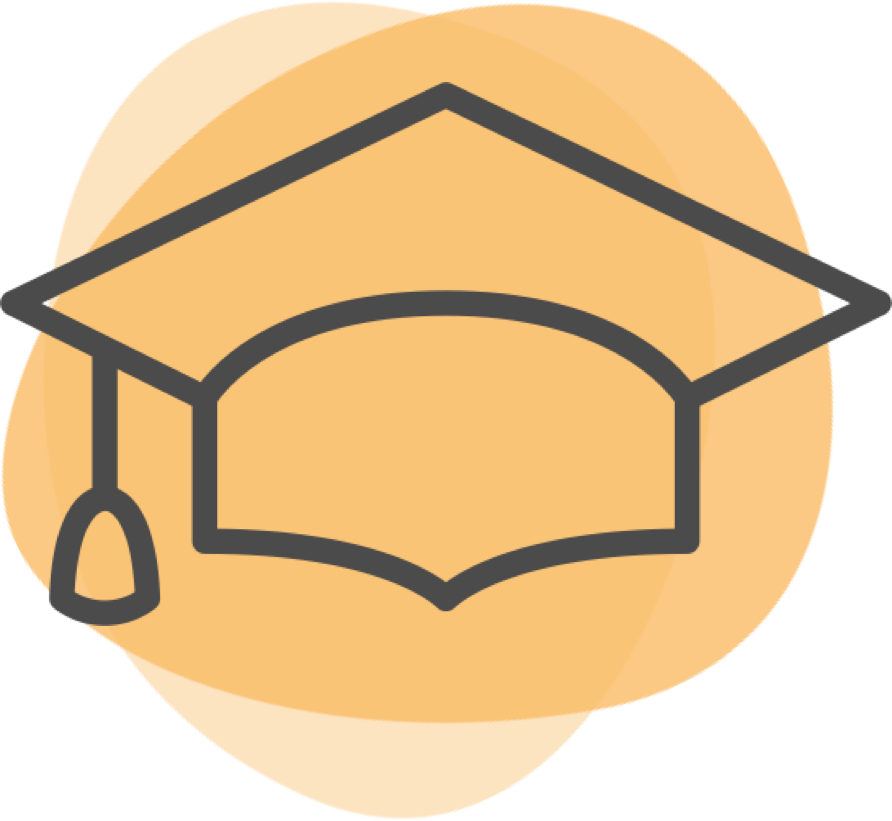 Years Experience:
7 years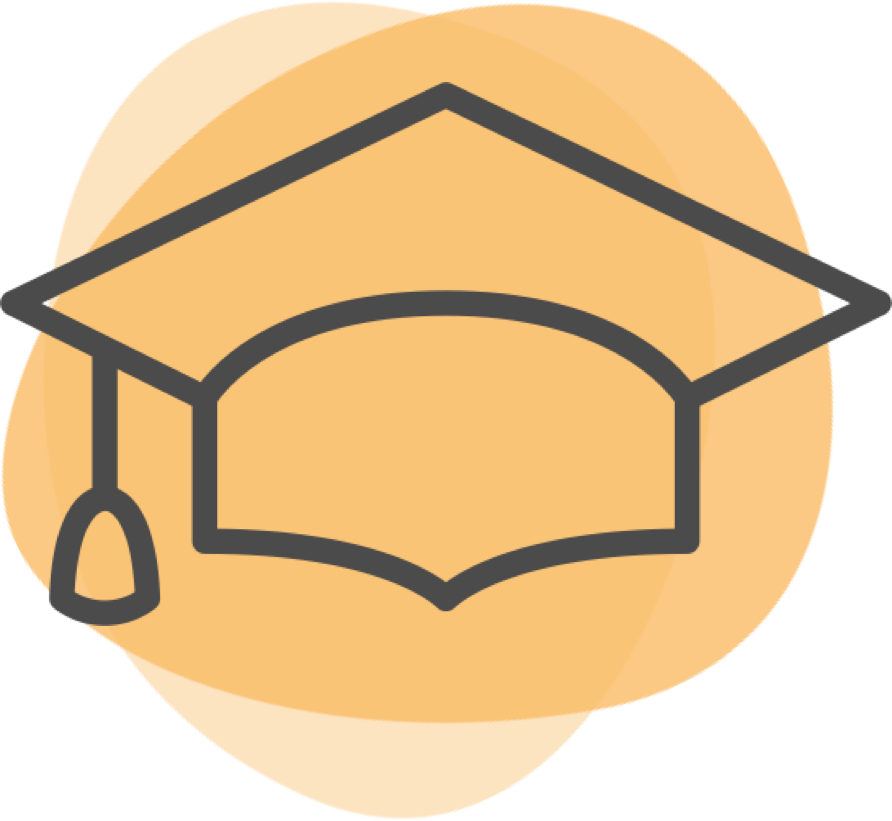 7 years experience
Location
600 Fleet St




Toronto

,

Ontario
| | | | | |
| --- | --- | --- | --- | --- |
| Tue | 7:45 am | - | 2:00 pm | |
| Wed | 7:45 am | - | 8:00 pm | |
| Thu | 2:00 pm | - | 8:00 pm | |
| Sat | 8:00 am | - | 2:00 pm | |
Services Offered
10 Services
About
Hi, I'm Dr. Saj. I hope to see you some day soon! Outside the office, I love travelling and learning new cultures, I have a big passion for music of any kind, and I enjoy playing badminton, practicing yoga, and maintaining a healthy lifestyle.
Why should patients choose you as their provider instead of others in the area?
My number one priority is to put patients' needs first and ensure I am staying current with continuing education. I have a natural ability to get along well with everyone by providing a compassionate, patient, and overall positive presence. My professional, sincere, and friendly demeanour puts patients at ease and places confidence in patients when discussing treatment options. My mission is for patients to have the most comfortable experience each time they visit.
What are the top 3 treatments that you focus on?
Cosmetic dentistry Small and large restorations Extractions
What are you proud of in your practice?
I am most proud of the rapport I build with patients and how at ease they feel having me treat their dental needs. I always check in with patients a few days after treatment to ensure all is well, and patients truly appreciate me taking the time to show my care for them.
Which cases do you enjoy treating? Why?
A patient who walks in with pain and leaves with a smile on their face has to be one of the best feelings out there! And of course seeing patients' faces light up as they see their new smile for the first time after completing some cosmetic work.
Services Offered
10 Services
Most Helpful Reviews

(170)

Based on 170 reviews
Reviewed on

September 8th, 2021

• Verified patient

I was extremely nervous but dr sajeed was very understanding, gentle and calmed me down. Explained everything in detail and they are very professional and organized.

Was this review helpful?

0

found this review helpful

{{ reviews[111174].errors[0] }}

This review is the subjective opinion of a patient and not of Opencare.

Reviewed on

August 9th, 2021

• Verified patient

Dr. Haji was very welcoming and so professional. He's very attentive and takes care of every detail in his job. He explained me all the results of my exams by looking at the pictures of the X-Rays with me. It was a real academic class. I appreciated that. Dr. Haji is a great dentist. Absolutely recommended.

Was this review helpful?

0

found this review helpful

{{ reviews[110451].errors[0] }}

This review is the subjective opinion of a patient and not of Opencare.

Reviewed on

July 14th, 2021

• Verified patient

Knowledgable

Was this review helpful?

0

found this review helpful

{{ reviews[110019].errors[0] }}

This review is the subjective opinion of a patient and not of Opencare.

Reviewed on

July 14th, 2021

• Verified patient

Great location. Good staff, communicated well. Good adherence to covid protocols. Able to use insurance.

Was this review helpful?

0

found this review helpful

{{ reviews[110017].errors[0] }}

This review is the subjective opinion of a patient and not of Opencare.

Reviewed on

July 13th, 2021

• Verified patient

Helpful. Detailed. Professional. Highly recommend

Was this review helpful?

0

found this review helpful

{{ reviews[109974].errors[0] }}

This review is the subjective opinion of a patient and not of Opencare.

Reviewed on

June 24th, 2021

• Verified patient

Dr. Haji was fantastic, very personable and explained everything to do with my dental health in great detail.

Was this review helpful?

0

found this review helpful

{{ reviews[109679].errors[0] }}

This review is the subjective opinion of a patient and not of Opencare.

Reviewed on

June 16th, 2021

• Verified patient

Dr. Sajeed is amazing and effortlessly comforting. It was my first ever dental appointment in Toronto and I had a procedure to get done so I was nervous. But, he made me feel comfortable and explained everything to me. Highly recommended!

Was this review helpful?

0

found this review helpful

{{ reviews[109468].errors[0] }}

This review is the subjective opinion of a patient and not of Opencare.

Reviewed on

June 3rd, 2021

• Verified patient

It was a very pleasant experience. I would recommend the clinic.

Was this review helpful?

0

found this review helpful

{{ reviews[109169].errors[0] }}

This review is the subjective opinion of a patient and not of Opencare.

Reviewed on

May 19th, 2021

• Verified patient

I would like to express my gratitude to Dr. Haji and his team for exceptional service, friendly atmosphere and efficiency. I am glad I was seen by him today and would definitely recommend him to my friends. Thanks again!

Was this review helpful?

0

found this review helpful

{{ reviews[109012].errors[0] }}

This review is the subjective opinion of a patient and not of Opencare.

Reviewed on

April 28th, 2021

• Verified patient

Appointment was a little delayed, but I do understand because of covid-19 there are extra precautions that the clinic has to take. I was not looked after by Dr. Sajeed but instead by Dr. Cho. She was great at explaining to me how my teeth became damaged and educated me well on how we could fix the issues. She was able to give me options on how we can approach my wisdom tooth issue. At the end of the visit she slipped in a 10% discount which was much appreciated. I have decided to remove my wisdom tooth and am confident that Dr. Cho will do an excellent job. Overall the service was quick and professional. Thanks again!

Was this review helpful?

0

found this review helpful

{{ reviews[108743].errors[0] }}

This review is the subjective opinion of a patient and not of Opencare.

Reviewed on

April 6th, 2021

• Verified patient

I had a super experience getting my teeth cleaned. Quick, painless and easy. As someone with dental anxiety I felt very at ease.

Was this review helpful?

0

found this review helpful

{{ reviews[108484].errors[0] }}

This review is the subjective opinion of a patient and not of Opencare.

Reviewed on

March 25th, 2021

• Verified patient

The most WONDERFUL dentist I've ever had, so kind, thorough and passionate about what he does. He took the time to explain all the work I needed with great care. I knew I was in the absolute best hands in Toronto. Thank you Dr. Haji & team

Was this review helpful?

0

found this review helpful

{{ reviews[108357].errors[0] }}

This review is the subjective opinion of a patient and not of Opencare.

Reviewed on

December 17th, 2020

• Verified patient

Great experience with Dr.Haji. He is very friendly and makes the patient comfortable. He took out time to explain the diagnosis in great depth and answering all queries.

Was this review helpful?

0

found this review helpful

{{ reviews[107458].errors[0] }}

This review is the subjective opinion of a patient and not of Opencare.

Reviewed on

November 25th, 2020

• Verified patient

He is really good and really entertaining! Highly recommend :)

Was this review helpful?

0

found this review helpful

{{ reviews[107253].errors[0] }}

This review is the subjective opinion of a patient and not of Opencare.

Reviewed on

November 9th, 2020

• Verified patient

He's a great dentist. Listens to your concerns and carefully explains to you all the things that's worrying you.

Was this review helpful?

0

found this review helpful

{{ reviews[107003].errors[0] }}

This review is the subjective opinion of a patient and not of Opencare.

Reviewed on

November 5th, 2020

• Verified patient

Friendly and honest

Was this review helpful?

0

found this review helpful

{{ reviews[106974].errors[0] }}

This review is the subjective opinion of a patient and not of Opencare.

Reviewed on

November 4th, 2020

• Verified patient

Very thorough examination and very caring, friendly and genuine staff. Would highly recommend!

Was this review helpful?

0

found this review helpful

{{ reviews[106956].errors[0] }}

This review is the subjective opinion of a patient and not of Opencare.

Reviewed on

October 29th, 2020

• Verified patient

Dr. Haji was very friendly and understanding of dental discomfort. The office also went out of their way to help me figure out my insurance situation. Definitely plan on going back whenever I need to next!

Was this review helpful?

0

found this review helpful

{{ reviews[106897].errors[0] }}

This review is the subjective opinion of a patient and not of Opencare.

Reviewed on

October 15th, 2020

• Verified patient

What a great experience. I hate going to the dentist and the staff at Parkview Dental made my visit a dream. So thorough and I understand my teeth in ways I never did. The visit has made me want to do better and visit the dentist more often.

Was this review helpful?

0

found this review helpful

{{ reviews[106640].errors[0] }}

This review is the subjective opinion of a patient and not of Opencare.

Reviewed on

October 7th, 2020

• Verified patient

Dr. Haji was very patient with his new patient (pun intended), and I was impressed with how much time he spent explaining things to me in detail.

Was this review helpful?

0

found this review helpful

{{ reviews[106537].errors[0] }}

This review is the subjective opinion of a patient and not of Opencare.

Reviewed on

August 18th, 2020

• Verified patient

Doctor was great, listened to my concerns intently and provided optimal treatment based on my needs. The clinic was punctual and understood my claims requirements and fully cooperated for the same. Highly recommend this place!

Was this review helpful?

0

found this review helpful

{{ reviews[105902].errors[0] }}

This review is the subjective opinion of a patient and not of Opencare.

Reviewed on

July 28th, 2020

• Verified patient

Dr. Sajeed Haji is very patient. He would use very easy to understand language to give you a comprehensive review of your dental health. Strongly Recommend!

Was this review helpful?

0

found this review helpful

{{ reviews[105693].errors[0] }}

This review is the subjective opinion of a patient and not of Opencare.

Reviewed on

July 13th, 2020

• Verified patient

Dr. Sajeed Haji made my first experience at Waterview Dental so easy and comfortable. Dr. Haji and I sat down and he took the time to expain what was going on with my teeth, and the ways I could improve.

Was this review helpful?

0

found this review helpful

{{ reviews[105498].errors[0] }}

This review is the subjective opinion of a patient and not of Opencare.

Reviewed on

July 6th, 2020

• Verified patient

Amazing dentist - he took time to really explain my x-rays and always asked me if I had additional questions - THE BEST :)

Was this review helpful?

0

found this review helpful

{{ reviews[105430].errors[0] }}

This review is the subjective opinion of a patient and not of Opencare.

Reviewed on

April 17th, 2020

• Verified patient

I was scheduled with a different dentist (sorry I can't remember her name!!) but all the staff was so friendly, informative and helpful. Highly recommend.

Was this review helpful?

0

found this review helpful

{{ reviews[105038].errors[0] }}

This review is the subjective opinion of a patient and not of Opencare.

Reviewed on

March 13th, 2020

• Verified patient

Dr. Haji was extremely friendly and thorough. He personally stepped in when I had issues with the x-rays in order to ensure the exam could be completed. He was very thoughtful in ensuring I had a positive experience throughout the visit.

Was this review helpful?

0

found this review helpful

{{ reviews[104139].errors[0] }}

This review is the subjective opinion of a patient and not of Opencare.

Reviewed on

March 4th, 2020

• Verified patient

Extremely friendly and knowledgable. Really made me feel like a valued patient. Took the time to go over my current dental health and steps I can take to improve it.

Was this review helpful?

0

found this review helpful

{{ reviews[102324].errors[0] }}

This review is the subjective opinion of a patient and not of Opencare.

Reviewed on

March 4th, 2020

• Verified patient

Dr Haji and staff are great! He was friendly and comforting, and communicated really well throughout the entire appointment. He also took the time to go through the exam tooth by tooth! Overall, great experience and would highly recommend.

Was this review helpful?

0

found this review helpful

{{ reviews[102238].errors[0] }}

This review is the subjective opinion of a patient and not of Opencare.

Reviewed on

March 2nd, 2020

• Verified patient

The doctor is very friendly and the service is really nice

Was this review helpful?

0

found this review helpful

{{ reviews[101992].errors[0] }}

This review is the subjective opinion of a patient and not of Opencare.

Reviewed on

February 26th, 2020

• Verified patient

I had a cleaning and it wasn't with Dr. Sajeed Haji but it was great regardless.

Was this review helpful?

0

found this review helpful

{{ reviews[101351].errors[0] }}

This review is the subjective opinion of a patient and not of Opencare.

Reviewed on

February 25th, 2020

• Verified patient

Very very thorough. First time I know what's going on. Dr sajeed took time to go through the charts and xrays, first time a dentist actually did that for me. Defs found my dentist!!!

Was this review helpful?

0

found this review helpful

{{ reviews[101136].errors[0] }}

This review is the subjective opinion of a patient and not of Opencare.

Reviewed on

February 24th, 2020

• Verified patient

Booking my appointment through Open Care couldn't have been easier. It took literally minutes and everything was set up for me. I received convenient reminders about my appointment the day before and on the day of my appointment. I'm very pleased with my Open Care experience!

Was this review helpful?

0

found this review helpful

{{ reviews[101046].errors[0] }}

This review is the subjective opinion of a patient and not of Opencare.

Reviewed on

February 20th, 2020

• Verified patient

Nice clinic, efficient staff, very easy to make an appointment. Dr. Haji was great!

Was this review helpful?

0

found this review helpful

{{ reviews[100741].errors[0] }}

This review is the subjective opinion of a patient and not of Opencare.

Reviewed on

February 14th, 2020

• Verified patient

I met with another Dentist at the clinic overall good experience.

Was this review helpful?

0

found this review helpful

{{ reviews[99932].errors[0] }}

This review is the subjective opinion of a patient and not of Opencare.

Reviewed on

February 12th, 2020

• Verified patient

Provided excellent feedback and was great all around

Was this review helpful?

0

found this review helpful

{{ reviews[99546].errors[0] }}

This review is the subjective opinion of a patient and not of Opencare.

Reviewed on

February 10th, 2020

• Verified patient

Had the pleasure to deal with Dr Emilie Vo for an emergency and was extremely pleased with the results. Dr Vo was extremely professional and I would highly recommend her services.

Was this review helpful?

0

found this review helpful

{{ reviews[99093].errors[0] }}

This review is the subjective opinion of a patient and not of Opencare.

Reviewed on

February 6th, 2020

• Verified patient

Great experience. Dr. Haji explained everything well, giving me a good sense of my oral health and also what needed to be done to improve my oral health.

Was this review helpful?

0

found this review helpful

{{ reviews[98799].errors[0] }}

This review is the subjective opinion of a patient and not of Opencare.

Reviewed on

January 30th, 2020

• Verified patient

Dr. Sajeed Haji was very informative and helpful. The office is also really nice and they were able to process my insurance right away and I just had to pay for the remainder.

Was this review helpful?

0

found this review helpful

{{ reviews[97734].errors[0] }}

This review is the subjective opinion of a patient and not of Opencare.

Reviewed on

January 29th, 2020

• Verified patient

I recently decided to seek out a new dentist after a poor experience with another. Dr. Haji was a breath of fresh air, extremely thorough, not rushed in the slightest and clearly experienced. Staff were also top notch, easy going and put me at ease the second I arrived. 👍🏼 Will be recommending him to anyone who asks.

Was this review helpful?

0

found this review helpful

{{ reviews[97569].errors[0] }}

This review is the subjective opinion of a patient and not of Opencare.

Reviewed on

January 29th, 2020

• Verified patient

It was refreshing to experience a practice full of friendly and professional staff. I recommend this practice and will be visiting them for regular check-ups

Was this review helpful?

0

found this review helpful

{{ reviews[97566].errors[0] }}

This review is the subjective opinion of a patient and not of Opencare.

Reviewed on

January 24th, 2020

• Verified patient

Dr. Haji is very friendly, and the initial exam is quite thorough! I left the office knowing what my next steps were for taking care of my oral health.

Was this review helpful?

0

found this review helpful

{{ reviews[97185].errors[0] }}

This review is the subjective opinion of a patient and not of Opencare.

Reviewed on

January 22nd, 2020

• Verified patient

The receptionist was welcoming and warm. We started pretty much on time, which is great. Maria who cleaned my teeth was very kind and knowledgeable, letting me know about everything that she was doing. Over all a great experience. 10/10 would go to Water-view Dental again.

Was this review helpful?

0

found this review helpful

{{ reviews[96756].errors[0] }}

This review is the subjective opinion of a patient and not of Opencare.

Reviewed on

January 16th, 2020

• Verified patient

Thorough examination with a dentist that seemed very genuine and helpful. I didn't feel pressured to do any other service and she provided many options for me to consider for my treatment plan. I was recommend to other friends and family.

Was this review helpful?

0

found this review helpful

{{ reviews[96094].errors[0] }}

This review is the subjective opinion of a patient and not of Opencare.

Reviewed on

January 16th, 2020

• Verified patient

I had a great experience at Parkview Dental. The doctor was really nice and gave lots of detailed explanations about the results of my exam. Guided me well throughout the whole exam.

Was this review helpful?

0

found this review helpful

{{ reviews[96048].errors[0] }}

This review is the subjective opinion of a patient and not of Opencare.

Reviewed on

January 3rd, 2020

• Verified patient

Service was amazing! Thank you for everything. See you soon :)

Was this review helpful?

0

found this review helpful

{{ reviews[94843].errors[0] }}

This review is the subjective opinion of a patient and not of Opencare.

Reviewed on

December 30th, 2019

• Verified patient

Excellent service and professional staff.

Was this review helpful?

0

found this review helpful

{{ reviews[94710].errors[0] }}

This review is the subjective opinion of a patient and not of Opencare.

Reviewed on

December 27th, 2019

• Verified patient

Friendly staff and super thorough cleaning!

Was this review helpful?

0

found this review helpful

{{ reviews[94633].errors[0] }}

This review is the subjective opinion of a patient and not of Opencare.

Reviewed on

December 14th, 2019

• Verified patient

The staff at the office were friendly and I didn't have to wait to begin the exam. Dr Haji was attentive and explained my chart in detail, making sure I understood the procedures.

Was this review helpful?

0

found this review helpful

{{ reviews[93813].errors[0] }}

This review is the subjective opinion of a patient and not of Opencare.

Reviewed on

December 14th, 2019

• Verified patient

Staff was very friendly, took the time to explain things very clearly. On time, efficient and did a great job

Was this review helpful?

0

found this review helpful

{{ reviews[93811].errors[0] }}

This review is the subjective opinion of a patient and not of Opencare.

Reviewed on

December 10th, 2019

• Verified patient

Dr.Haji was excellent. He explained my assessment clearly and concisely. He gave me feedback to improve my oral health that I've never heard from another dentist.

Was this review helpful?

0

found this review helpful

{{ reviews[93286].errors[0] }}

This review is the subjective opinion of a patient and not of Opencare.

Reviewed on

December 10th, 2019

• Verified patient

Really detailed, friendly and informative

Was this review helpful?

0

found this review helpful

{{ reviews[93164].errors[0] }}

This review is the subjective opinion of a patient and not of Opencare.

Reviewed on

December 2nd, 2019

• Verified patient

Dr. Sajeed Haji was professional and thorough. I felt he was competent and thoughtful to ensuring I had a good experience.

Was this review helpful?

0

found this review helpful

{{ reviews[92308].errors[0] }}

This review is the subjective opinion of a patient and not of Opencare.

Reviewed on

December 2nd, 2019

• Verified patient

Great service

Was this review helpful?

0

found this review helpful

{{ reviews[92237].errors[0] }}

This review is the subjective opinion of a patient and not of Opencare.

Reviewed on

November 28th, 2019

• Verified patient

Efficient and friendly.

Was this review helpful?

0

found this review helpful

{{ reviews[91993].errors[0] }}

This review is the subjective opinion of a patient and not of Opencare.

Reviewed on

November 28th, 2019

• Verified patient

My experience at Parkview Dental was amazing! All staff were welcoming, friendly, knowledgeable, and ensured that I was comfortable throughout my entire visit.

Was this review helpful?

0

found this review helpful

{{ reviews[91974].errors[0] }}

This review is the subjective opinion of a patient and not of Opencare.

Reviewed on

November 27th, 2019

• Verified patient

Friendly, knowledgeable staff. Takes time to walk you through a comprehensive personalized care plan.

Was this review helpful?

0

found this review helpful

{{ reviews[91894].errors[0] }}

This review is the subjective opinion of a patient and not of Opencare.

Reviewed on

November 27th, 2019

• Verified patient

Very informative, professional and kind.

Was this review helpful?

0

found this review helpful

{{ reviews[91841].errors[0] }}

This review is the subjective opinion of a patient and not of Opencare.

Reviewed on

November 25th, 2019

• Verified patient

The experience was great and the process was straightforward. The Clinic staff were well experienced in their jobs and friendly. I would definitely recommend this waterview dental.

Was this review helpful?

0

found this review helpful

{{ reviews[91544].errors[0] }}

This review is the subjective opinion of a patient and not of Opencare.

Reviewed on

November 22nd, 2019

• Verified patient

He was very thorough, explained every step of what he is going to do and feedback after it was done. Creates a good rapport with the patient before starting anything. Highly appreciate his expertise.

Was this review helpful?

0

found this review helpful

{{ reviews[91412].errors[0] }}

This review is the subjective opinion of a patient and not of Opencare.

Reviewed on

November 19th, 2019

• Verified patient

Dr Sajeed is patient and takes his time to give you the best experience possible. I will highly recommend him.

Was this review helpful?

0

found this review helpful

{{ reviews[90580].errors[0] }}

This review is the subjective opinion of a patient and not of Opencare.

Reviewed on

November 15th, 2019

• Verified patient

Very Detailed! more detailed exam than I have had before! Great!

Was this review helpful?

0

found this review helpful

{{ reviews[90270].errors[0] }}

This review is the subjective opinion of a patient and not of Opencare.

Reviewed on

November 12th, 2019

• Verified patient

This review is not for Dr. Haji. I haven't had an amazing experience like this before with such a dental crew! From receptionists to the hygienist, imaging personnel and the doctor. I was seen by both Jasmine and Jane for thorough dental hygiene session. Thank you, you did an amazing and professional job. To the imaging person how I did not get her name at the time of the x-ray, thank you. Amazing job as well! Dr. Li. Professional, friendly and knowledgeable. Glad to have you as my Dentist when Dr. Haji was not available. Overall, Amazing!

Was this review helpful?

0

found this review helpful

{{ reviews[89561].errors[0] }}

This review is the subjective opinion of a patient and not of Opencare.

Reviewed on

November 6th, 2019

• Verified patient

I met Dr Haji today and I found him very helpful. He shows me all the X-Rays /Pictures of my teeth and enlighten me the issues well. I also booked him for another session for Filling in some of my teeth. I recommend Dr Haji as a good dentist and anyone looking for can check with him.

Was this review helpful?

0

found this review helpful

{{ reviews[88764].errors[0] }}

This review is the subjective opinion of a patient and not of Opencare.

Reviewed on

November 6th, 2019

• Verified patient

Nice guy. Very clear and helpful. I felt very comfortable around him. Would reccomend.

Was this review helpful?

0

found this review helpful

{{ reviews[88642].errors[0] }}

This review is the subjective opinion of a patient and not of Opencare.

Reviewed on

November 5th, 2019

• Verified patient

Shared lots of useful information on my first visit that I do not usual receive from other dentists. Highly recommend.

Was this review helpful?

0

found this review helpful

{{ reviews[88412].errors[0] }}

This review is the subjective opinion of a patient and not of Opencare.

Reviewed on

November 1st, 2019

• Verified patient

Very good!

Was this review helpful?

0

found this review helpful

{{ reviews[88105].errors[0] }}

This review is the subjective opinion of a patient and not of Opencare.

Reviewed on

November 1st, 2019

• Verified patient

Dr. Haji is very professional yet also friendly. He truly gives patients a great experience. He is very detail oriented. I look forward to seeing him again for check ups.

Was this review helpful?

0

found this review helpful

{{ reviews[88070].errors[0] }}

This review is the subjective opinion of a patient and not of Opencare.

Reviewed on

November 1st, 2019

• Verified patient

Very friendly and personable. He did an excellent job of explaining everything clearly and decisively. As a first time patient, the practice itself was very efficient and welcoming.

Was this review helpful?

0

found this review helpful

{{ reviews[88054].errors[0] }}

This review is the subjective opinion of a patient and not of Opencare.

Reviewed on

October 28th, 2019

• Verified patient

Wonderful experience! Dr. Haji was super friendly, thorough, very informative and transparent about every step of the exam. Also, the staff were very accommodating through the entire exam. Looking forward to future appointments here!

Was this review helpful?

0

found this review helpful

{{ reviews[87520].errors[0] }}

This review is the subjective opinion of a patient and not of Opencare.

Reviewed on

October 28th, 2019

• Verified patient

Dr Haji was very friendly and had a great way of communicating his findings of my dental exam.

Was this review helpful?

0

found this review helpful

{{ reviews[87460].errors[0] }}

This review is the subjective opinion of a patient and not of Opencare.

Reviewed on

October 21st, 2019

• Verified patient

Waterview staffs are really nice and patient. They recently renovated so the interior is bright and calm. Dr. Sajeed is really nice and he explains things I'm really detail.

Was this review helpful?

0

found this review helpful

{{ reviews[86419].errors[0] }}

This review is the subjective opinion of a patient and not of Opencare.

Reviewed on

October 15th, 2019

• Verified patient

I didn't see Dr Sajeed but the hygienist and dentist I saw both were informative and did a good job. The dentist educated me through the entire process. The hygienist was quick and most importantly, on time.

Was this review helpful?

0

found this review helpful

{{ reviews[85725].errors[0] }}

This review is the subjective opinion of a patient and not of Opencare.

Reviewed on

October 9th, 2019

• Verified patient

Both the dentist and hygienist were very good. The hygienist was professional and timely. The dentist clearly walked me through my current dental health and issues. Overall, very good experience here!

Was this review helpful?

0

found this review helpful

{{ reviews[84985].errors[0] }}

This review is the subjective opinion of a patient and not of Opencare.

Reviewed on

October 1st, 2019

• Verified patient

Great experience

Was this review helpful?

0

found this review helpful

{{ reviews[84218].errors[0] }}

This review is the subjective opinion of a patient and not of Opencare.

Reviewed on

September 30th, 2019

• Verified patient

Dr. Haji was both personable and knowledgeable. I felt like I was in great hands and I left looking forward to my next visit!

Was this review helpful?

0

found this review helpful

{{ reviews[84095].errors[0] }}

This review is the subjective opinion of a patient and not of Opencare.

Reviewed on

September 24th, 2019

• Verified patient

Great experience! Dr. Haji was friendly and professional, staff were courteous and helpful despite ongoing renovations in the office.

Was this review helpful?

0

found this review helpful

{{ reviews[83484].errors[0] }}

This review is the subjective opinion of a patient and not of Opencare.

Reviewed on

September 19th, 2019

• Verified patient

Location was clean, staff was extremely nice.

Was this review helpful?

0

found this review helpful

{{ reviews[82976].errors[0] }}

This review is the subjective opinion of a patient and not of Opencare.

Reviewed on

September 17th, 2019

• Verified patient

Dr. Haji was extremely kind and thorough. I really appreciated that he took the time to go through his examination results and explain how he came to his conclusions, which is not something dentists I have encountered before have done!

Was this review helpful?

0

found this review helpful

{{ reviews[82782].errors[0] }}

This review is the subjective opinion of a patient and not of Opencare.

Reviewed on

September 10th, 2019

• Verified patient

Friendly and conscientious

Was this review helpful?

0

found this review helpful

{{ reviews[82026].errors[0] }}

This review is the subjective opinion of a patient and not of Opencare.

Reviewed on

September 9th, 2019

• Verified patient

Great experience, everyone at the clinic is so lovely and Dr. Sajeed made me feel so comfortable. Highly recommend!

Was this review helpful?

0

found this review helpful

{{ reviews[82001].errors[0] }}

This review is the subjective opinion of a patient and not of Opencare.

Reviewed on

September 7th, 2019

• Verified patient

Dr Sajeed made me feel really comfortable during the treatment. Thanks Doctor!

Was this review helpful?

0

found this review helpful

{{ reviews[81897].errors[0] }}

This review is the subjective opinion of a patient and not of Opencare.

Reviewed on

September 6th, 2019

• Verified patient

Dr.Haji was great and very thorough in his examination and explanation of treatment and options going forward. Throughout his exam, he always ensured that I was comfortable and pain-free. Very happy with my initial visit and looking forward to my follow-up appointments.

Was this review helpful?

0

found this review helpful

{{ reviews[81830].errors[0] }}

This review is the subjective opinion of a patient and not of Opencare.

Reviewed on

August 28th, 2019

• Verified patient

Dr. Haji was very thorough, friendly and made sure I was comfortable and informed.

Was this review helpful?

0

found this review helpful

{{ reviews[81265].errors[0] }}

This review is the subjective opinion of a patient and not of Opencare.

Reviewed on

August 27th, 2019

• Verified patient

Great clinic

Was this review helpful?

0

found this review helpful

{{ reviews[81140].errors[0] }}

This review is the subjective opinion of a patient and not of Opencare.

Reviewed on

August 22nd, 2019

• Verified patient

Dr. Haji was very personable and explained everything clearly. I would definitely recommend him.

Was this review helpful?

0

found this review helpful

{{ reviews[80891].errors[0] }}

This review is the subjective opinion of a patient and not of Opencare.

Reviewed on

August 14th, 2019

• Verified patient

Dr. Haji is a personable, professional and very transparent dentist. Great dentist.

Was this review helpful?

0

found this review helpful

{{ reviews[80211].errors[0] }}

This review is the subjective opinion of a patient and not of Opencare.

Reviewed on

July 31st, 2019

• Verified patient

Very thorough. Takes the time to explain everything after your first visit. I'm definitely going to continue going to this office for my cleanings and any work I need done.

Was this review helpful?

0

found this review helpful

{{ reviews[79479].errors[0] }}

This review is the subjective opinion of a patient and not of Opencare.

Reviewed on

July 26th, 2019

• Verified patient

Great!

Was this review helpful?

0

found this review helpful

{{ reviews[79205].errors[0] }}

This review is the subjective opinion of a patient and not of Opencare.

Reviewed on

July 22nd, 2019

• Verified patient

He was really great. He is patient and puts patients' preference as a top priority. Very cordial in nature and ready to help.

Was this review helpful?

0

found this review helpful

{{ reviews[78809].errors[0] }}

This review is the subjective opinion of a patient and not of Opencare.

Reviewed on

July 22nd, 2019

• Verified patient

Dr. Sajeed was really good! He explained me in detail about the situation of my teeth and would should I do to prevent bacteria. Totally recommended.

Was this review helpful?

0

found this review helpful

{{ reviews[78774].errors[0] }}

This review is the subjective opinion of a patient and not of Opencare.

Reviewed on

July 18th, 2019

• Verified patient

Super nice and thorough :)

Was this review helpful?

0

found this review helpful

{{ reviews[78561].errors[0] }}

This review is the subjective opinion of a patient and not of Opencare.

Reviewed on

July 18th, 2019

• Verified patient

Dr. Haji was not only personable, but super thorough with his exam. To be frank, this was the most thorough intraoral and extraoral exam I've had done by a dentist. He really takes the time to explain everything and doesn't rush. I'd highly recommend him to anyone!

Was this review helpful?

0

found this review helpful

{{ reviews[78547].errors[0] }}

This review is the subjective opinion of a patient and not of Opencare.

Reviewed on

June 17th, 2019

• Verified patient

Dr. Haji was the best! He was so friendly and was very patient in explaining my chart (details of my examination). Glad to have found a dentist in the city!

Was this review helpful?

0

found this review helpful

{{ reviews[76419].errors[0] }}

This review is the subjective opinion of a patient and not of Opencare.

Reviewed on

June 15th, 2019

• Verified patient

Dr. Sajeed was extremely kind and informative. He was also very through and explained all the processes in detail. I would definitely recommend him

Was this review helpful?

0

found this review helpful

{{ reviews[76397].errors[0] }}

This review is the subjective opinion of a patient and not of Opencare.

Reviewed on

June 10th, 2019

• Verified patient

Dr. Saj was extremely nice and welcoming as a new patient! He is very knowledgeable and comforting.

Was this review helpful?

0

found this review helpful

{{ reviews[76039].errors[0] }}

This review is the subjective opinion of a patient and not of Opencare.

Reviewed on

May 25th, 2019

• Verified patient

A very comfortable experience. The staff are all extremely friendly and professional. Highly recommend Parkview Dental

Was this review helpful?

0

found this review helpful

{{ reviews[75056].errors[0] }}

This review is the subjective opinion of a patient and not of Opencare.

Reviewed on

April 27th, 2019

• Verified patient

Dr. Haji made my experience at Waterview very comfortable and informative. I did an oral exam + X-rays with him and he pointed out some major issues I was having that I never knew of! So grateful to have gone to him, very knowledgable and has the patients best interest in mind. Looking forward to my next cleaning with him.

Was this review helpful?

0

found this review helpful

{{ reviews[73773].errors[0] }}

This review is the subjective opinion of a patient and not of Opencare.

Reviewed on

April 18th, 2019

• Verified patient

Really nice to talk to and makes you feel at home.

Was this review helpful?

0

found this review helpful

{{ reviews[73298].errors[0] }}

This review is the subjective opinion of a patient and not of Opencare.

Reviewed on

April 17th, 2019

• Verified patient

Dr. Saj was very friendly and professional! He explained everything that we did during the checkup, and ensured that I understood the best way to improve my oral hygiene at home.

Was this review helpful?

0

found this review helpful

{{ reviews[73244].errors[0] }}

This review is the subjective opinion of a patient and not of Opencare.

Reviewed on

April 6th, 2019

• Verified patient

Very thorough cleaning and extremely friendly! Strongly recommended.

Was this review helpful?

0

found this review helpful

{{ reviews[72677].errors[0] }}

This review is the subjective opinion of a patient and not of Opencare.

Reviewed on

April 1st, 2019

• Verified patient

Very professional and friendly. I am happy with the referral and will stay with Dr. Haji. I went for a cleaning as well as a comprehensive checkup. Dr. Haji explained everything to me and gave me tips and techniques to further care for my teeth and gums.

Was this review helpful?

0

found this review helpful

{{ reviews[72382].errors[0] }}

This review is the subjective opinion of a patient and not of Opencare.

Reviewed on

March 25th, 2019

• Verified patient

Dr. Sajeed is super gentle and professional. I came visiting Waterview Dental when my tooth was in very bad shape and painful and I am pregnant. Dr. Sajeed gave me good advice and even called to check up on me 1 week after. He legit saves my life .

Was this review helpful?

0

found this review helpful

{{ reviews[72047].errors[0] }}

This review is the subjective opinion of a patient and not of Opencare.

Reviewed on

March 22nd, 2019

• Verified patient

Most informative consultation I have ever had. Dr. Haji is very knowledgeable, friendly and welcoming. All the staff were great! Happy I found my new dentist.

Was this review helpful?

0

found this review helpful

{{ reviews[71919].errors[0] }}

This review is the subjective opinion of a patient and not of Opencare.

Reviewed on

March 10th, 2019

• Verified patient

Easy and friendly visit.

Was this review helpful?

0

found this review helpful

{{ reviews[70886].errors[0] }}

This review is the subjective opinion of a patient and not of Opencare.

Reviewed on

March 7th, 2019

• Verified patient

Great service from Dr. Haji and his staff. They made sure that everything was explained and made me feel comfortable throughout the entire process

Was this review helpful?

0

found this review helpful

{{ reviews[70819].errors[0] }}

This review is the subjective opinion of a patient and not of Opencare.

Reviewed on

March 1st, 2019

• Verified patient

Attentive staff. Genuine concerns for your needs, and your wants. Dr. Haji was pleasant and explained everything, including asking for questions. Good bedside manner, great teeth. They didn't overwhelm me, including cleaning my teeth in two sessions. It's been awhile. More work is to come and I feel comfortable knowing I will be going back to him.

Was this review helpful?

0

found this review helpful

{{ reviews[70511].errors[0] }}

This review is the subjective opinion of a patient and not of Opencare.

Reviewed on

February 23rd, 2019

• Verified patient

Very friendly, professional and helpful. He examined my teeth carefully, explained clearly about my teeth condition and provided options of treatment. Highly recommended.

Was this review helpful?

0

found this review helpful

{{ reviews[70129].errors[0] }}

This review is the subjective opinion of a patient and not of Opencare.

Reviewed on

February 5th, 2019

• Verified patient

Dr. Haji did a phenomenal job presenting my treatment plan. I feel like i"m in the drivers seat with respect to my oral health.

Was this review helpful?

0

found this review helpful

{{ reviews[68369].errors[0] }}

This review is the subjective opinion of a patient and not of Opencare.

Reviewed on

January 21st, 2019

• Verified patient

Very great first appointment. Professional, friendly nice dentist!

Was this review helpful?

0

found this review helpful

{{ reviews[67483].errors[0] }}

This review is the subjective opinion of a patient and not of Opencare.

Reviewed on

January 16th, 2019

• Verified patient

Highly recommended!

Was this review helpful?

0

found this review helpful

{{ reviews[67257].errors[0] }}

This review is the subjective opinion of a patient and not of Opencare.

Reviewed on

January 10th, 2019

• Verified patient

Very welcoming and kind dentist

Was this review helpful?

0

found this review helpful

{{ reviews[67005].errors[0] }}

This review is the subjective opinion of a patient and not of Opencare.

Reviewed on

January 8th, 2019

• Verified patient

Great experience no waiting time, doctor was the nicest person and explained everything to me in detail.

Was this review helpful?

0

found this review helpful

{{ reviews[66923].errors[0] }}

This review is the subjective opinion of a patient and not of Opencare.

Reviewed on

January 7th, 2019

• Verified patient

My dental appointment went smooth and Dr. Saj is very thorough. He explained well the current conditions of teeth and gums and recommended ways to improve my dental and oral care. I would definitely recommend to my other friends.

Was this review helpful?

0

found this review helpful

{{ reviews[66910].errors[0] }}

This review is the subjective opinion of a patient and not of Opencare.

Reviewed on

January 4th, 2019

• Verified patient

Sajeed is approachable and he seems nice

Was this review helpful?

0

found this review helpful

{{ reviews[66827].errors[0] }}

This review is the subjective opinion of a patient and not of Opencare.

Reviewed on

December 22nd, 2018

• Verified patient

Extremely thorough, Dr. Haji takes the time to help his patients better their oral health. Would highly recommend.

Was this review helpful?

0

found this review helpful

{{ reviews[66602].errors[0] }}

This review is the subjective opinion of a patient and not of Opencare.

Reviewed on

December 19th, 2018

• Verified patient

Dr. Haji was fantastic. I'm usually quite nervous visiting the dentist but the whole experience made me feel so relaxed. He was patient and answered all of my questions. Thank you!

Was this review helpful?

0

found this review helpful

{{ reviews[66471].errors[0] }}

This review is the subjective opinion of a patient and not of Opencare.

Reviewed on

December 17th, 2018

• Verified patient

Awesome experience very happy with my overall experience. Definitely will make that my new dentist.

Was this review helpful?

0

found this review helpful

{{ reviews[66331].errors[0] }}

This review is the subjective opinion of a patient and not of Opencare.

Reviewed on

December 14th, 2018

• Verified patient

Was a good experience and was not as bad as I anticipated. Friendly dentist answered all my questions

Was this review helpful?

0

found this review helpful

{{ reviews[66239].errors[0] }}

This review is the subjective opinion of a patient and not of Opencare.

Reviewed on

December 9th, 2018

• Verified patient

I had a truely enjoyable trip to the dentist! Who knew that was a thing?!? Dr. Haji was super friendly and fixed my broken tooth with no pain and a few laughs!

Was this review helpful?

0

found this review helpful

{{ reviews[65962].errors[0] }}

This review is the subjective opinion of a patient and not of Opencare.

Reviewed on

November 20th, 2018

• Verified patient

Very detailed and explained everything about what was done during the new patient exam, which I've never had someone do before. Would recommend!

Was this review helpful?

0

found this review helpful

{{ reviews[65048].errors[0] }}

This review is the subjective opinion of a patient and not of Opencare.

Reviewed on

November 15th, 2018

• Verified patient

Very friendly and knowledgable.

Was this review helpful?

0

found this review helpful

{{ reviews[64863].errors[0] }}

This review is the subjective opinion of a patient and not of Opencare.

Reviewed on

November 6th, 2018

• Verified patient

Dr. Haji took the time to get to know me, my specific needs and tailored his approach to fit my lifestyle. He was very polite, informative, and engaging.

Was this review helpful?

0

found this review helpful

{{ reviews[64426].errors[0] }}

This review is the subjective opinion of a patient and not of Opencare.

Reviewed on

November 3rd, 2018

• Verified patient

Attentive, thorough, professional. No complaints

Was this review helpful?

0

found this review helpful

{{ reviews[64360].errors[0] }}

This review is the subjective opinion of a patient and not of Opencare.

Reviewed on

October 27th, 2018

• Verified patient

The dentist was extremely professional, he went through the checkup in details and showed evidence as to why he made the conclusions the way he did. I am very pleased with both the doctor and the dental hygienist, I will definitely visit them in the future.

Was this review helpful?

0

found this review helpful

{{ reviews[64052].errors[0] }}

This review is the subjective opinion of a patient and not of Opencare.

Reviewed on

October 25th, 2018

• Verified patient

Dr. Haji is an amazing dentist! As someone who has not been to see a dentist in awhile and has a history of being very nervous at the dentist, Dr. Haji helped put my mind at ease. He explained everything thoroughly and never did I feel like he was rushing. Dr. Haji and all the staff are very pleasant, I would recommend them to anyone!

Was this review helpful?

0

found this review helpful

{{ reviews[63940].errors[0] }}

This review is the subjective opinion of a patient and not of Opencare.

Reviewed on

October 25th, 2018

• Verified patient

This was my first time with Dr. Sajeed and he was awesome! He was patient and very clear in explaining everything that was going on with my teeth and gums. He answered all of my qiestions and made me feel very comfortable. He even spoke a bit of French with me. Great experience, would recommend

Was this review helpful?

0

found this review helpful

{{ reviews[63935].errors[0] }}

This review is the subjective opinion of a patient and not of Opencare.

Reviewed on

October 24th, 2018

• Verified patient

My overall experience was as expected they were able to message me right away with prompt responses and I had no issues, Great cleaning and they will be doing a bite plate for me in the near future.

Was this review helpful?

0

found this review helpful

{{ reviews[63888].errors[0] }}

This review is the subjective opinion of a patient and not of Opencare.

Reviewed on

October 17th, 2018

• Verified patient

Great location close to me. Attentive doctors and receptionists that accommodated my busy schedule. They're even open on Saturday!

Was this review helpful?

0

found this review helpful

{{ reviews[63587].errors[0] }}

This review is the subjective opinion of a patient and not of Opencare.

Reviewed on

October 6th, 2018

• Verified patient

Friendly and knowledgeable.

Was this review helpful?

0

found this review helpful

{{ reviews[63166].errors[0] }}

This review is the subjective opinion of a patient and not of Opencare.

Reviewed on

September 27th, 2018

• Verified patient

The staff was accommodating, informative, and overall very kind. The exam was thorough and comfortable, the cleaning was painless and the staff was fantastic overall. Definitely recommending this practice.

Was this review helpful?

0

found this review helpful

{{ reviews[62719].errors[0] }}

This review is the subjective opinion of a patient and not of Opencare.

Reviewed on

September 18th, 2018

• Verified patient

I was a bit nervous about going to the dentist since it's been a little while and I had being picked at while awkwardly staring at your dentist's hands in your mouth. Dr. Haji was actually amazing, He made me feel really comfortable and walked me through everything so I knew exactly what to expect. The girls at the clinic were all really friendly so I didn't feel out of place at all. Instead I feel like I've been going there for years.

Was this review helpful?

0

found this review helpful

{{ reviews[62292].errors[0] }}

This review is the subjective opinion of a patient and not of Opencare.

Reviewed on

September 8th, 2018

• Verified patient

Very friendly and detailed!

Was this review helpful?

0

found this review helpful

{{ reviews[61931].errors[0] }}

This review is the subjective opinion of a patient and not of Opencare.

Reviewed on

August 31st, 2018

• Verified patient

Dr. Haji was friendly and very thorough. He went through the x-rays and his assessment with me afterwards so I understood everything. He made sure to ask if I had any questions before he moved on when going through the assessments.

Was this review helpful?

0

found this review helpful

{{ reviews[61498].errors[0] }}

This review is the subjective opinion of a patient and not of Opencare.

Reviewed on

August 22nd, 2018

• Verified patient

Dr. Sajeed was thorough and caring. He took his time answering my questions and concerns.

Was this review helpful?

0

found this review helpful

{{ reviews[60736].errors[0] }}

This review is the subjective opinion of a patient and not of Opencare.

Reviewed on

August 8th, 2018

• Verified patient

So personable and very thorough! Highly recommended.

Was this review helpful?

0

found this review helpful

{{ reviews[60222].errors[0] }}

This review is the subjective opinion of a patient and not of Opencare.

Reviewed on

July 19th, 2018

• Verified patient

This was my first visit to a dentist in Canada and everything went really well. I found my appointment ran on time and didn't feel rushed at any point. Everything was explained to me and I had my check up and hygienist in one appointment (2 hours long). I was scheduled for my follow up work there and then for 3 days later. I would recommend going to this practise.

Was this review helpful?

0

found this review helpful

{{ reviews[59193].errors[0] }}

This review is the subjective opinion of a patient and not of Opencare.

Reviewed on

July 11th, 2018

• Verified patient

Great doctor booked more appointments with him I would recommend him to everybody

Was this review helpful?

0

found this review helpful

{{ reviews[58943].errors[0] }}

This review is the subjective opinion of a patient and not of Opencare.

informative

Reviewed on

May 26th, 2018

• Verified patient

Dr Sajeed Haji is very friendly and explained everything in detail.

Was this review helpful?

0

found this review helpful

{{ reviews[58039].errors[0] }}

This review is the subjective opinion of a patient and not of Opencare.

Relaxing, informative and very professional approach

Reviewed on

May 18th, 2018

• Verified patient

The approach to service provided by all the staff at the dental clinic ensures a comfortable atmosphere to Dr Haji's relaxed, extremely professional, informative care.

Was this review helpful?

0

found this review helpful

{{ reviews[57912].errors[0] }}

This review is the subjective opinion of a patient and not of Opencare.

Great service

Reviewed on

February 12th, 2018

• Verified patient

I've had appointment not with Dr. Sajeed but with one of hygienist at the clinic Eugenia. She was very nice and polite. She did the cleaning of my teeth very gentle I barely feel she touching my teeth yet very meticulous. Very pleasant experience I think I'll be back!

Was this review helpful?

0

found this review helpful

{{ reviews[56025].errors[0] }}

This review is the subjective opinion of a patient and not of Opencare.

Great!

Reviewed on

February 3rd, 2018

• Verified patient

The initial appointment was very thorough.

Was this review helpful?

0

found this review helpful

{{ reviews[55899].errors[0] }}

This review is the subjective opinion of a patient and not of Opencare.

Very thorough and informative.

Reviewed on

January 30th, 2018

• Verified patient

Dr. Haji was friendly and down to earth. He and the dental assistant performed a thorough and transparent assessment. He was able to answer all my questions and give a clear treatment plan.

Was this review helpful?

0

found this review helpful

{{ reviews[55712].errors[0] }}

This review is the subjective opinion of a patient and not of Opencare.

Great service.

Reviewed on

January 10th, 2018

• Verified patient

The service was great, very professional. The advice received was pertinent, and everything was on time. I was able to get in and out in 1 hour and get my teeth cleaned.

Was this review helpful?

0

found this review helpful

{{ reviews[54172].errors[0] }}

This review is the subjective opinion of a patient and not of Opencare.

Great!

Reviewed on

January 4th, 2018

• Verified patient

Personable yet professional. Dr.Haji took the time to get to know me and to help me understand my oral care

Was this review helpful?

0

found this review helpful

{{ reviews[53756].errors[0] }}

This review is the subjective opinion of a patient and not of Opencare.

Informative and concise

Reviewed on

December 27th, 2017

• Verified patient

I went in for a cleaning and a diagnostic. A hygienist took care of me for the first hour and Dr. Haji did the diagnostic with me after the x-rays and pictures were taken. He was welcoming and informative of what my current issues were and had plan on what measures to take for the near future.

Was this review helpful?

0

found this review helpful

{{ reviews[53261].errors[0] }}

This review is the subjective opinion of a patient and not of Opencare.

Great, fast, nice.

Reviewed on

October 30th, 2017

• Verified patient

Everything went great, people in the clinic where really friendly. I got a lot done in a few hours! Highly recommend.

Was this review helpful?

0

found this review helpful

{{ reviews[48488].errors[0] }}

This review is the subjective opinion of a patient and not of Opencare.

Great atmosphere and very informative.

Reviewed on

September 18th, 2017

• Verified patient

My appointment with Dr. Sajeed Haji was great. Dr. Sajeed Haji is very cheerful - you can tell he really loves what he does. When it came to explaining x-rays and other dentist terminology to me, he was extremely detailed and made sure that I understood what he was telling me/what I was looking at on the x-rays, which was greatly appreciated!

Was this review helpful?

0

found this review helpful

{{ reviews[45473].errors[0] }}

This review is the subjective opinion of a patient and not of Opencare.

He was very knowledgeable and thorough with the checkup.

Reviewed on

September 15th, 2017

• Verified patient

He is very knowledgeable and thorough with the checkup. Altogether super friendly guy and seems like he really cares about the health of your teeth! I would refer him to a friend.

Was this review helpful?

0

found this review helpful

{{ reviews[45295].errors[0] }}

This review is the subjective opinion of a patient and not of Opencare.

It was a great experience. Dr. Haji was very helpful.

Reviewed on

September 8th, 2017

• Verified patient

Dr. Haji, gave a very thorough exam and a detailed explanation of everything he saw and why it was important. I enjoyed the experience and will definitely be going back to him.

Was this review helpful?

0

found this review helpful

{{ reviews[44932].errors[0] }}

This review is the subjective opinion of a patient and not of Opencare.

Pleasant

Reviewed on

September 6th, 2017

• Verified patient

Dr haji is nice and thorough. Explains everything and is open to work with your budgets and insurance. He has nice front staff and hygienists and assistants.

Was this review helpful?

0

found this review helpful

{{ reviews[44662].errors[0] }}

This review is the subjective opinion of a patient and not of Opencare.

Comfortable and thorough

Reviewed on

September 4th, 2017

• Verified patient

Took the time to explain everything he was doing. Was very friendly and professional. Didn't make me feel like I was just being processed

Was this review helpful?

0

found this review helpful

{{ reviews[44470].errors[0] }}

This review is the subjective opinion of a patient and not of Opencare.

Friendly, prompt, informative, and high quality!

Reviewed on

August 9th, 2017

• Verified patient

Dr. Haji was great, highly recommend going to him for any dental needs! The clinic is modern and all staff are friendly and helpful.

Was this review helpful?

0

found this review helpful

{{ reviews[42928].errors[0] }}

This review is the subjective opinion of a patient and not of Opencare.

Entire staff fantastic and efficient.

Reviewed on

July 7th, 2017

• Verified patient

Prior to creating my initial appointment for an oral exam the staff was fantastic communicating with me through the Opencare chat. I scheduled my oral exam over my lunch break and it was perfectly timed. Registration paperwork was a breeze and my insurance was billed directly. X-Rays and detailed digital consultation on the screen from the comfort of my dentist chair followed. Dr. Sajeed Haji was fantastic bringing me up to date on my current dental health having not seen a dentist in 3 years. Office is modern and clean. Highly recommend!

Was this review helpful?

0

found this review helpful

{{ reviews[41007].errors[0] }}

This review is the subjective opinion of a patient and not of Opencare.

Professional and friendly

Reviewed on

June 6th, 2017

• Verified patient

Very professional. Friendly. On time. Good experience overall. Staff were are efficient and helpful.

Was this review helpful?

0

found this review helpful

{{ reviews[39432].errors[0] }}

This review is the subjective opinion of a patient and not of Opencare.

Great

Reviewed on

May 23rd, 2017

• Verified patient

Staff were awesome. My x-ray was explained in details to me (first time that was ever done in my life) They were able to provide numbing lubricant while my teeth was being clean

Was this review helpful?

0

found this review helpful

{{ reviews[38565].errors[0] }}

This review is the subjective opinion of a patient and not of Opencare.

My experience was great

Reviewed on

May 15th, 2017

• Verified patient

Dr. Sajeed Haji was super friendly and knowledgeable. For my first consultation he walked me through everything and helped me understand what was going on with all my teeth in great detail. I have not had this experience at my last two dentists.

Was this review helpful?

0

found this review helpful

{{ reviews[38192].errors[0] }}

This review is the subjective opinion of a patient and not of Opencare.

Excellent!

Reviewed on

April 29th, 2017

• Verified patient

I had a great experience at Parkview Dental last week with Sajeed Haji and team. Time was taken to clearly explain procedures being carried out, the results and any next steps needed for future treatments and general day to day dental care. The staff were and all pleasant and efficient with the time allocated for my appointments. I look forward to seeing Sajeed and the team for many years to come!

Was this review helpful?

0

found this review helpful

{{ reviews[37167].errors[0] }}

This review is the subjective opinion of a patient and not of Opencare.

Friendly and Professional

Reviewed on

March 31st, 2017

• Verified patient

Dr. Sajeed is both friendly and professional which made going to the dentist not so daunting. He is very knowledgable and takes the time to make sure you understand every step of the process. On my initial full exam he took the time to fully explain my results and ensure I had no questions. His knowledge and care was sincere which made me feel confident and comfortable to work with Dr. Sajeed.

Was this review helpful?

0

found this review helpful

{{ reviews[35458].errors[0] }}

This review is the subjective opinion of a patient and not of Opencare.

| | |
| --- | --- |
| Caring | |
| Helpful | |
| Knowledgeable | |

Dr. Sajeed and staff are incredible, parking is a hassle

Reviewed on

March 30th, 2017

• Verified patient

Dr. Sajeed is fantastic at explaining everything, you'll know exactly what's going on and why. He's also quick and accurate. Nothing but great things about him and his staff. My only complaint is that parking was an absolute nightmare, which comes as no surprise in the area. But for this team, it's worth it.

Was this review helpful?

0

found this review helpful

{{ reviews[35370].errors[0] }}

This review is the subjective opinion of a patient and not of Opencare.

| | |
| --- | --- |
| Caring | |
| Helpful | |
| Knowledgeable | |

Excellent Denstist with high patient empathy

Reviewed on

March 28th, 2017

• Verified patient

Dr Saj is an extremely professional, knowledgeable and affable dentist. During my visit, he quickly broke the ice and established a rapport, putting me at ease. He was very meticulous in explaining the problem and the steps to resolve it. Overall, i was extremely satisfied with the dental and patient care provided to me.

Was this review helpful?

0

found this review helpful

{{ reviews[35243].errors[0] }}

This review is the subjective opinion of a patient and not of Opencare.

| | |
| --- | --- |
| Caring | |
| Helpful | |
| Knowledgeable | |

Good service, very friendly, thorough examination

Reviewed on

March 27th, 2017

• Verified patient

Good service, very friendly, thorough examination! Dr. Sajeed made a very good impression. It was a very complete exam with a very nice explenation step by step afterwards. I would recommend him to everyone.

Was this review helpful?

0

found this review helpful

{{ reviews[35128].errors[0] }}

This review is the subjective opinion of a patient and not of Opencare.

| | |
| --- | --- |
| Caring | |
| Helpful | |
| Knowledgeable | |

Dr. Sajeed + Parkview Dental = 👌🏻

Reviewed on

January 21st, 2017

Dr. Sajeed really made finding a dentist in Toronto easy & rewarding. I have never had such a comprehensive dental exam than with Dr. Sajeed. Not only was the exam thorough and explained but he always was extremely friendly, talkative and really tried to get to know me as a person and patient. Furthermore the staff at Parkview Dental were Fantastic!

Was this review helpful?

0

found this review helpful

{{ reviews[30967].errors[0] }}

This review is the subjective opinion of a patient and not of Opencare.

Professioanl and caring

Reviewed on

January 20th, 2017

First time met Dr. Sajeed and got a very good impression! He takes care, listens and is very detailed. I liked that he explained everything at every step. I definitely recommend him and will come again.

Was this review helpful?

0

found this review helpful

{{ reviews[30923].errors[0] }}

This review is the subjective opinion of a patient and not of Opencare.

| | |
| --- | --- |
| Caring | |
| Helpful | |
| Knowledgeable | |

First visit

Reviewed on

January 9th, 2017

I was little nervous about my first visit but Dr.Haji and the team did a great job. They were very caring and answered all my questions patiently. I will definitely come back and recommend others too.

Was this review helpful?

0

found this review helpful

{{ reviews[30359].errors[0] }}

This review is the subjective opinion of a patient and not of Opencare.

| | |
| --- | --- |
| Caring | |
| Helpful | |
| Knowledgeable | |

Very friendly, thorough exam

Reviewed on

January 7th, 2017

This was my first visit and I had a great experience. Practically no waiting time. Very thorough examination and Dr. Haji took the time to walk me through all of my scans and explain things to me. The other clinic staff was also really helpful and friendly!

Was this review helpful?

0

found this review helpful

{{ reviews[30308].errors[0] }}

This review is the subjective opinion of a patient and not of Opencare.

| | |
| --- | --- |
| Caring | |
| Helpful | |
| Knowledgeable | |

Great office and great staff!

Reviewed on

January 4th, 2017

Everyone was so friendly and staff was very professional and knowledgable. Very modern office. Would definitely recommend this office to friends and family. Looking forward to my future visits here and better looking teeth!

Was this review helpful?

0

found this review helpful

{{ reviews[30191].errors[0] }}

This review is the subjective opinion of a patient and not of Opencare.

Great Experience

Reviewed on

November 10th, 2016

• Verified patient

Sajeed saw me late in the evening but still had tons of energy and enthusiasm. He was lovely and explained every step of the process. He took special care with giving me an overview of what state my teeth were in and steps on how to improve.

Was this review helpful?

0

found this review helpful

{{ reviews[27493].errors[0] }}

This review is the subjective opinion of a patient and not of Opencare.

Friendly, informative and convenient.

Reviewed on

October 21st, 2016

• Verified patient

Dr. Haji and the team were super. Lots of care and attention to patients and it's obvious that the team has a lot of passion for what they do. They were extremely punctual (they respect their patients time) and handling the 'extras' like insurance was a breeze. Very efficient first visit, and would highly recommend.

Was this review helpful?

0

found this review helpful

{{ reviews[26523].errors[0] }}

This review is the subjective opinion of a patient and not of Opencare.

| | |
| --- | --- |
| Caring | |
| Helpful | |
| Knowledgeable | |

Fantastic Visit!

Reviewed on

September 27th, 2016

• Verified patient

Dr. Haji was amazing! As someone who hadn't see a dentist in 3+ years, he was everything I could have asked for. He was very caring, gentle, friendly, helpful, and very knowledgeable. Highly recommend!!!

Was this review helpful?

0

found this review helpful

{{ reviews[25503].errors[0] }}

This review is the subjective opinion of a patient and not of Opencare.

| | |
| --- | --- |
| Caring | |
| Helpful | |
| Knowledgeable | |

Great overall experience

Reviewed on

September 16th, 2016

• Verified patient

Dr. Haji and all the staff at Parkview Dental were an absolute pleasure to deal with. I was a little nervous about switching dental practises but the location was too good to pass up. After going in for a complete exam and cleaning, I am so glad I made the switch from my old dentist! I will definitely recommend them to family and friends.

Was this review helpful?

0

found this review helpful

{{ reviews[24958].errors[0] }}

This review is the subjective opinion of a patient and not of Opencare.

| | |
| --- | --- |
| Caring | |
| Helpful | |
| Knowledgeable | |