Absolute Health Centre
1571 Sandhurst Circle, Suite 135

,

Toronto

,

Ontario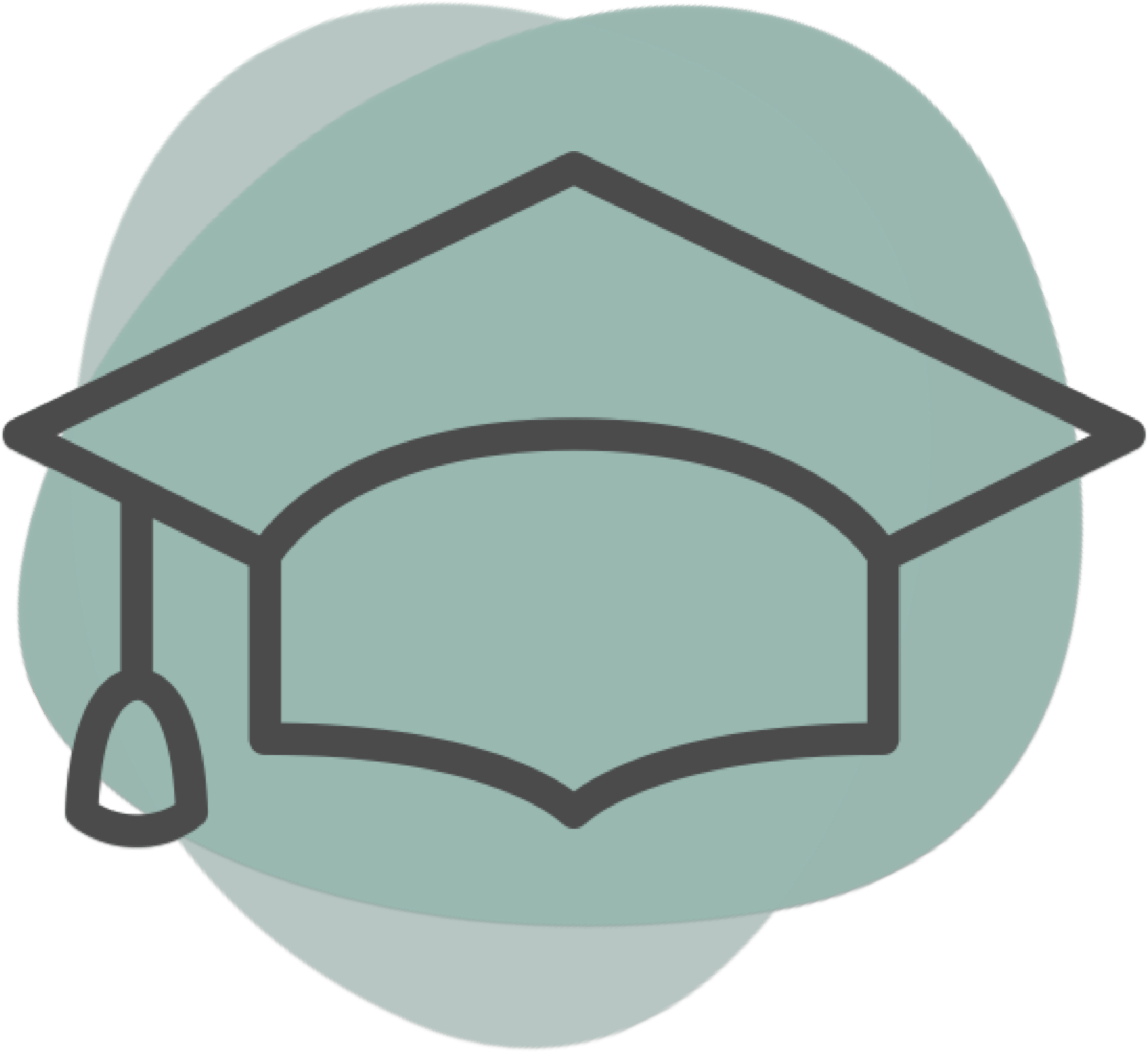 Languages spoken
English,Hindi,Cantonese,Mandarin
Location
| | | | | |
| --- | --- | --- | --- | --- |
| Mon | 10:00 am | - | 8:00 pm | |
| Tue | 10:00 am | - | 8:00 pm | |
| Wed | 10:00 am | - | 8:00 pm | |
| Thu | 10:00 am | - | 8:00 pm | |
| Fri | 10:00 am | - | 7:00 pm | |
| Sat | 11:00 am | - | 6:00 pm | |
Providers at this location
About
What makes your practice special when compared with others in the area?
Care at Its Peak Living healthy is good but keeping others healthy is what makes us a leading health centre. Treating every patient as a member of our family and taking care of their needs is part of our passion. We understand that it's not just about care, but care with a personal touch. Cordial Staff Our staff members are so affable; not only they are good at their jobs but they also know why so many people choose Absolute Health Centre. It is because people find them helpful and friendly. Visit us and feel the difference. We are Approachable Our mall-based location helps us operate longer hours. We may not control every accident or injury, but we can always control the after-effects. We are open late evenings and weekends. Our Services: CHIROPRACTIC CARE The role of Chiropractor comes into action during the time of accidents, falls or other injuries. These types of things may result in displacement of your vertebrae or two of the spine followed by spinal nerve root irritation. Such irritation occurs may be because of pressure or reflexes directly or indirectly respectively. At first, it may be that you get little worried about what would happen if I go to a Chiropractor. However, there is nothing to be worried about. Chiropractic care is pretty simple, painless, and safe. In fact, chiropractic care brings immediate relief for most people. So, what is Chiropractor care? Greek word Chiropractic is from ancient Greek language, and it means, "doing something by hand". To put it simply, a Chiropractor is a health professional who specifically deals with the malfunctions of the musculoskeletal system, nervous system, spine, and the joints of the extremities. A Chiropractor is specialized in making the manual adjustments of the vertebrae of the spine. Doctor also understands the joints and other body structures. More often, patients visit a Chiropractor's because of Strain and Sprain from routine activities Repetitive strain issues Injuries due to work or sports Injuries due to a car accident Headaches Arthritic pain Back pain Neck pain Joint pain Chiropractic Treatment Includes: Soft Tissue Therapy (Trigger Point Therapy, Advanced Massage Techniques, Percussive massage) Spinal Manipulative Therapy (Joint mobilization, Adjusting) Ultrasound Therapy and Electric Muscle Stimulation Therapeutic Exercise (Stretching) Posture and Gait Analysis Our Chiropractor Angelo La Delfa has been doing many Chiropractic treatments for athletes, office goers, factory workers, and mature ones for over 4 years. While some patients prefer only percussive massage or stretching, many people also opt for spinal manipulation and physical techniques that are done manually to give relief from pain. Regardless of everything, Chiropractor makes sure that you don't come across tendonitis, headaches, repetitive strain, and any other problem again. Initial Assessment Preliminary check-up is aimed at assessing and diagnosing those problems you have been facing and determining the best possible course of treating. As the doctor carefully examines your medical history, he will also provide a complete physical examination to ascertain your specific requirements. Some of the few things this physical examination will include are: Neurological assessment Orthopaedic assessment Postural assessment Range-of-motion assessment The best thing about 'initial assessment' process is you may ask any questions and clear any doubts or concerns you have with the doctor. In this process, chiropractor will be able to come up with your best possible treatment plan considering your diagnostic results and your needs. This treatment can be started the same day. You can experience immediate relief or after some sessions, depending on your condition and level of its severity. Ultrasound It is a therapeutic treatment that therapists across the world are using for more than 50 years to treat injuries of soft tissues. Ultrasound is done with the help of a wand or probe put in contact with the skin directly. To improve the fidelity and reduce friction, an Ultrasound gel is applied on body-area in contact. The sound waves cause the vibration in the local tissues while passing through the skin. Vibration causes the heating of the tissues, but the patient doesn't feel any heat. Ultrasound treatment shows quite helpful results e.g. local blood flow, scar tissue breakdown, and increased tissue relaxation. Increase in the local blood flow reduces the local swelling and increases bone fracture healing. The intensity of Ultrasound waves varies as per the desired result. TENS (Transcutaneous Electrical Nerve Stimulation) or Electrotherapy The drug-free Electrotherapy or TENS is a treatment given to get relief from numbness in the legs, feet, and arms. The therapy takes place by applying electrical nerve stimulation to the affected area. Interferential Current (IFC) The treatment of IFC has been a proven to be safe, and that's the reason why therapists are using this physical therapy for so many years. Under this therapy, the electrical currents produced by the IFC machine pass through the affected region of the body. Unlike TENS, the current in IFC makes a deeper impact and thus, it has some physiological effects. These effects are: Reduction in swelling by increased local blood flow that results in the removal of damaged tissues and healing of the area affected. Gives relief from the pain of local nerve cells It causes muscle stimulation that helps in muscle inhibition occurred due to a local injury and swelling. The patient feels a tingling sensation when the treatment is carried out. Chiropractic Adjustment Your spine is strong and flexible and moves properly when working well. Do you know why pain can begin?, thereby affecting your day-to-day life activities? Well, bones (vertebra) in your back (vertebral column) are connected by cartilage. Here, nervous system travels throughout to carry messages from the brain to every corner of your body. Stress of daily living, accidents, and injuries can cause your spine to misbehave. Bones can lose proper motion and can put pressure on adjoining nerves, thereby causing intense pain in any part of the body. Even minutest of changes in alignment of your spine can lead to discomfort and pain in different nerves, muscles, and joints of your spine. It can, thus, affect your overall daily activities. With the help of chiropractic adjustment, discomfort and pain related to this misalignment can be relieved. Chiropractors at Absolute Health Centre are specially trained to ascertain your source of pain with the help of various assessment tests and tools. They will, then, come up with a customized treatment plan for you. Chiropractic adjustment or joint manipulation is a treatment in which the safe and precise amount of pressure is applied straightaway to the affected area in your spine with the help of hands. This exact pressure will separate the joints momentarily and will let a gas bubble escape, which will create a cracking noise or popping sound. With this quick yet highly defined method, you will experience immediate relief on joint and adjoining nerves and will instantly see the difference in the movement of your spine. Physiotherapist A physiotherapist is the person who is well educated and trained in anatomy, physical function, injuries, diseases and related issues. Physiotherapists treat patients of all the age groups who are suffering from musculoskeletal, neurological, and respiratory problems. A professional physiotherapist has deep knowledge of how the human body works. S/he is trained in such a way so that they are able to reach the root of the problem. They prescribe very specific exercises to treat certain types of problems. Whether it's related to pain or functionality of your body, a physiotherapist knows what is precisely needed to cure a problem. Physiotherapist role? There are three major roles: Assessment: A Physiotherapist knows how a body should function, an in-depth assessment of the affected area usually comprised of a precise and subjective interview about the problem. The patient is asked questions related to their problem along with some objective tests. The tests are performed to assess your body posture, mobility and strength. Diagnosis: As soon as a physiotherapist finishes the assessment, the results are used to determine the level of the problem. This will lead to better diagnosis carried out by physiotherapist. The results may vary from individual to individual. It may be just a minor issue or could be a serious injury. On the basis of results obtained, physiotherapist designs the treatment strategy for their patient. Treatment: Many at times, a treatment includes electrical modalities (laser, ultrasound, etc.), manual therapy with hands on treatment, self-managed programs, and/or educating the patient about how to improve their condition. The treatment would be thoroughly prescribed and examined by physiotherapist. To improve the strength of the muscles, range of motion, gait and posture, physiotherapists recommend myriad types of exercise programs. Performing these exercises as scheduled by therapist improve your health concerns. Some exercises can be performed at home whereas some of them may need gym accessories. Physiotherapist may also ask you to make use of some supportive or mobility devices e.g. crutches, braces, etc. Also, a patient may have to undergo acupuncture in some cases if prescribed by the therapist. A physiotherapy covers following treatments: Arthritis Tendonitis Tendon/ muscle strain Whiplash Headaches Multiple sclerosis Neck pain Back pain Carpal tunnel syndrome Overuse injuries Pre/ post-natal care Postural problems Carpal tunnel syndrome Ligament sprains Degenerative joint disorders Work injuries Sports injuries Motor Vehicle Injuries At Absolute Health Centre, our team of experts will provide you relief from pain, improve mobility, and restore strength. Keeping your convenience in mind, it's not necessary to have a doctor's referral. Treatments are covered by Extended Health Coverage plans, WSIB and/or Motor Vehicle Insurance (MVA) in full or partially. REGISTERED MASSAGE THERAPY According to the Massage Therapy Act (Ontario 1991) – the practice of massage therapy can be defined as the assessment of the joints and soft tissues. It also includes the treatment and prevention of physical dysfunction and pain of the joints and soft tissues. A RMT works on the normalization of soft tissues that are affected by injury, illness, or stress, using manual therapeutic massage techniques does this. It improves the circulation, enhances muscular relaxation, and helps in getting relief from pain. Besides that, it is also beneficial for stress reduction, immune function enhancement, and health improvements. A massage therapy raises the blood flow to affected or injured tissues so that healing can be done. Well maintained blood flow helps in muscle relaxation, spasms reduction, trigger points reduction, scar tissue removal, etc. Many research studies showed that regular massage therapies reduces the heart rate, lowers blood pressure, helps in blood circulation and lymphatic flow. Massage is also very helpful in the range of motion, relaxation of muscles. Though a massage has nothing to do with muscle strength yet it stimulates the weak and inactive muscles. It is also said that massage over a regular time-span compensates the lack of exercise. For a long range of conditions e.g. Stress, anxiety, depression, chronic, headache, etc., massage therapy is pretty effective to recover from all these problems. It also works magically on joint or muscular pain, tendinitis, arthritis, whiplash, strain, sprain, and TMJ or Temporal Joint Dysfunction. Sports Massage As the name suggests, this massage is specifically geared towards people who are physically active. However, it is not essential that one has to be physically active to undergo sports massage. The prime focus of this massage is to provide prevention from injuries and related issues. Deep Tissue Massage This massage mainly deals with connective tissues and work deeply into the muscles to break down the adhesion. The tendency of adhesion may block circulation and may lead to pain and inflammation. It gives relief from chronic muscle tension. CHIROPODIST/FOOT SPECIALIST As a foot clinic, we specialize in foot care. With a great location and convenient hours, we are able to treat many patients from all over the areas surrounding GTA, Scarborough, Markham, Ajax, Pickering, Oshawa. Our highly experienced Chiropodist can help you with huge variety of foot problems and diseases. Some of the most common conditions we successfully treat everyday are: Foot nail care, Ingrown nail treatment, Foot Massage, Warts treatment, Diabetic foot care, Bunions, Heel pain, Clubfoot, Sports injuries, Calluses & corns. We treat patients of all ages from pediatrics to geriatrics, and our goal is to provide you with the most comfortable office experience possible. Our friendly staff strives to ensure a pleasant office visit, and Absolute Health Centre provides each of their patients with the information they need to make good choices about their foot care. We work with our patients to not only inform them about their diagnosis, but also to determine the best plan for treatment and relief of your foot discomfort. Balance your body with orthotics Symptoms of poor balance: Foot pain Hammer toes, bunions Heel/arch pain Knee/Leg pain Back or hip pain A custom orthotic is designed in such a way that it automatically aligns the foot and ankle in the most efficient position. They are biomechanical medical appliances that are customized to correct specific foot imbalance. They bring back your feet in a proper alignment hence reducing the stress and strain on your body. Advantages: Our Chiropodist Dr. Philip Kalvari will examine by conducting a biomechanical assessment for prescribing custom orthotic. After taking a 3 dimensional impression of each foot, it is sent to an orthotic laboratory, which is situated locally. The process takes around 1-2 weeks from the initial impressions to first fitting. Modifications after the production and adjustments are complimentary and are included under the period of warranty. We believe in providing you with a hassle-free service, and hence we are updated on extended health benefit requirements, submitting your claim is quite easy with us. So, if you are looking for a professional foot treatment/products, we invite you to call our office and schedule an appointment. COMPRESSION STOCKINGS The medical compression hosiery stimulates the venous and lymphatic blood circulation. People that are suffering from the following conditions can find comfort in wearing stockings. Tired and fatigued leg Swollen leg, feet, and ankles Schlerotherapy Lymphedema Overweight Expecting mothers Severe varicose veins Hereditary venous leg disorder While you wear compression hosiery, your leg receives a certain amount of pressure, which prevents poor circulation. The venous and lymphatic flow will be improved hence preventing you from vein-related diseases. At absolute, we are able to point out which conditions require compression stockings. Sigvaris products are global market leaders in manufacturing medical compression stockings. The products by Sigvaris are very comfortable, cool as well as fashionable. The compression hosiery is available in knee-length, thigh-length as well as full-length hosiery. To your relief, compression hosiery may be covered by your extended health benefits plan. You will need to have a prescription from your family physician to obtain compression hosiery. MOTOR VEHICLE ACCIDENT TREATMENT Our team at absolute health centre has excellent experience with handling motor vehicle related injuries. Along with a comprehensive treatment plan, we will also help in the submission of required paperwork to your insurance company. No matter whose is at fault in the accident, you will be able to get the necessary treatment plan, which is covered by your insurance company. Our main objective is to bring you back to your daily routine as soon as possible. The restoration of your functionality is achieved by going through the individual assessment plan that reflects your injury and meets your needs. Be it a muscle or joint pain, neurological problem, musculoskeletal injuries or whiplash, we will help you with everything. FAQs What's the first step to take after a Motor Vehicle Accident? Contact your insurance provider on the first instance and file the report to start your claim process; once the paperwork is completed, contact us and book an appointment. Your first visit will include the evaluation of your condition and injury. The location of the pain and severity of the injury will be checked, and a comprehensive plan will be prescribed to you. If you wish, we can also help you with the submission of the papers to your insurance company. Do I need to pay? You do not need to pay us anything. The initial payments will be done through your extended health benefits until they are exhausted, in case you do not have extended health coverage, your insurance company will bear all the expenses for your treatment. Our experienced staff will help in all paper work and payment processes. Benefits of treatment: Our team of well-qualified and experienced practitioners will provide the required treatment: Chiropractor Registered massage therapists Physiotherapist Acupuncturist Our practitioners have been helping motor vehicle accident victims for years. You are in trusted hands at Absolute Health Centre! How long will recovery take? It depends on your injuries. We will make sure that you are back in normal routine as soon as possible. We are sure that, with our treatment plans you will recover quickly. Please contact us if you have any question or would like to begin a treatment plan: Absolute Health Centre BACK / KNEE / ANKLE / ELBOW / WRIST SUPPORTS Braces "Bauerfeind"Braces are generally used to allow desired motion and to restrict undesired motion. We, at Absolute Health Centre, offer knee braces for knee injuries and also carry braces for other types of injuries such as: Ankle and wrist sprain Carpal Tunnel Syndrome Elbow for tennis and golfers Different types of knee injuries You can always rest assure we are well trained to detect all types of conditions which can benefit from braces. We are experts in the fitting of different types of braces but specifically deal with Bauerfeind, Germany, which provide superior products to help people live fulfilling and active. Braces are used for the following conditions: Ligament injuries related to the knee (ACL, MCL, LCL, PCL) Knee Osteoarthritis Instabilities of the Knee If you have extended health benefits, your braces may be covered by insurance. Generally, it requires a prescription from your family physician, we would like to encourage you to call us so that we can explain the process. ORTHOPEDIC SHOES At Absolute Health Centre, we offer high quality medical orthopedic shoes to help make your feet healthier, last longer, and look great! Looking good is all in the details and we understand that you want to make a great impression right down to your shoes. With many years of orthopedic shoe experience, Absolute Health Centre knows that foot care is very important to you. We specialize in the very best orthopedic shoes on the market: Dr Comfort Birkenstock Fidelio (Specially designed for bunion problems) Aetrex Apex Biotime, and other therapeutic brands. We do Custom-Fitted (Shoe Modifications)-the adaptation of stock footwear to accommodate deformity and/or improve function of the foot and lower leg. Custom Made Orthopedic Shoes-Footwear that is manufactured from a three-dimensional image of foot and lower leg, and made of raw materials. That footwear is specifically designed for each and every individual. It's usually needed when stock footwear will not able to accommodate the feet due to deformity, shape abnormality, or will not suit to the client due to significant dysfunction. CUSTOM MADE ORTHOTICS CUSTOM MADE FOOT ORTHOTICS are VERY EFFECTIVE! Biomechanical medical devices which are specially designed from a three dimensional image of foot, and made from raw materials. Orthotics are engineered & fabricated to correct your specific imbalances, to accommodate your bony deformities and/or modify the movement pattern of the foot and lower limb. Here the list of foot problems and diseases when Custom Foot Orthotics can make a good help and good clinical results: Pes Planus (Flat Feet) Plantar Fasciitis Metatharsalgia Achilles Tendonitis Arthritic Foot Pes Cavus (High Arch) Heel Spure Hammer Toes Diabetic Foot Morton's Neuroma They are designed to reduce stress and strain on your body and your joints bringing your feet back into proper alignment along with the rest of your skeletal frame. Our orthotics help not only your feet, but your neck, shoulders, low back, hips, knees, and ankles and will improve your alignment, posture, function, and strength for even chronic conditions. Orthotics are also worn by athletes to improve athletic performance. Your energy can improve as your back muscles don't have to strain to keep your posture. Balance your body with orthotics Symptoms of poor balance: Foot pain Hammer toes, bunions Heel/arch pain Knee/Leg pain Back or hip pain A custom orthotic is designed in such a way that it automatically aligns the foot and ankle in the most efficient position. They are biomechanical medical appliances that are customized to correct specific foot imbalance. They bring back your feet in a proper alignment hence reducing the stress and strain on your body. Advantages: Our Chiropodist Dr. Philip Kalvari will examine by conducting a biomechanical assessment for prescribing custom orthotic. After taking a 3 dimensional impression of each foot, it is sent to an orthotic laboratory, which is situated locally. The process takes around 1-2 weeks from the initial impressions to first fitting. Modifications after the production and adjustments are complimentary and are included under the period of warranty. We believe in providing you with a hassle-free service, and hence we are updated on extended health benefit requirements, submitting your claim is quite easy with us. PAYMENT OPTIONS Best Wellness Care Available at Flexible and Varied Payment Options At Absolute Health Centre, we stand by the notion of spreading wellness care to the affected ones within budgets. Thus, we have maintained such price structures that will help you achieve best therapy and wellness programs at the best possible prices. In addition to this, we also participate in most of the insurance programs and also accept workers' compensation (WSIB) and auto accident cases. Our services are covered by most Extended Health Coverage (EHC) plans and are fully covered by WSIB and Auto Insurance, for which we provide direct billing for claims. Still, if you are a patient and have little or no chiropractic insurance coverage, we can arrange flexible payment programs for you, through which you can pay for the complete wellness program at ease. Contact us to know more about our payment options. Have Insurance? We accept most of the insurance plans, such as workers' compensation, auto accident, personal injury, and others such as Greenshield, Blue Cross, Great-West Life, and Munulife. As there are so many insurance coverage plans and providers available, contact us to find out if your particular plan covers wellness program(s) in our office. At no charge, our representative will confirm your plan and explain the benefits before treatment. Don't have Insurance? Even if you have no insurance plan covering your health care, do not worry. For patients who have little or no chiropractic coverage, we can arrange flexible payment programs for you, through which you can pay for the complete wellness program at ease. In any case, you will not mind spending money directly for your wellness and care as you will discover how effective and beneficial the chiropractic treatment is, which makes it affordable and cost-effective. Health on a Budget We, at Absolute Health Centre, believe little investment of some time and money on health care and wellness today will lead to bigger savings on time and money, later on, when your health might go worse. Still, if you feel you lack enough time and money to put in your health care today, contact us and we can discuss to sort out the issue.
What are you and your team proud of at your practice?
A systematic, professional, and wellness-oriented approach towards patient's recovery make us an Absolute Health Centre. We are located in Scarborough and holding our services in Woodside Square Mall. Our location is the first thing that make us reachable to our patients.Chiropractic treatment is not new to anyone. Patients are getting treated with Chiropractic care. However, Chiropractic in today's modern world is more organized. At Absolute Health Centre, our team is well qualified and trained for handling even critical situations. Since our inception, we observed that there is nothing better than seeing somebody recovering from his/her pain, seeing someone's cry turning into a smile when they find relief from their pain. All we try is to keep the patient relaxed, so that he/she in not concentrating on their injury and let us work on the affected body part precisely. Not every injury is the same, and also the age group does matter. Keeping all these things in mind, our experienced chiropractor decides the right way to heal the patient. The good thing is now people understand the need for chiropractic treatment. We have some people who regularly visit us to relax their muscles through traditionally advanced techniques such as massage therapy, acupuncture, physiotherapy. They share their experience that how relaxed they feel when they undergo these practices. It not only refreshes their mind but also makes their body active. Other than massage, acupuncture, and Chiropractic which includes Spinal Manipulative Therapy, Soft Tissue Therapy, Ultrasound Therapy our rehab centre provides Compression Hosiery, Custom Orthotics, Orthopedic Shoes, Braces, and other Supports. To put it simply, Absolute Health Centre is an all-in-one rehab centre where patients come to find relief from their pain and discomfort.
Providers at this location