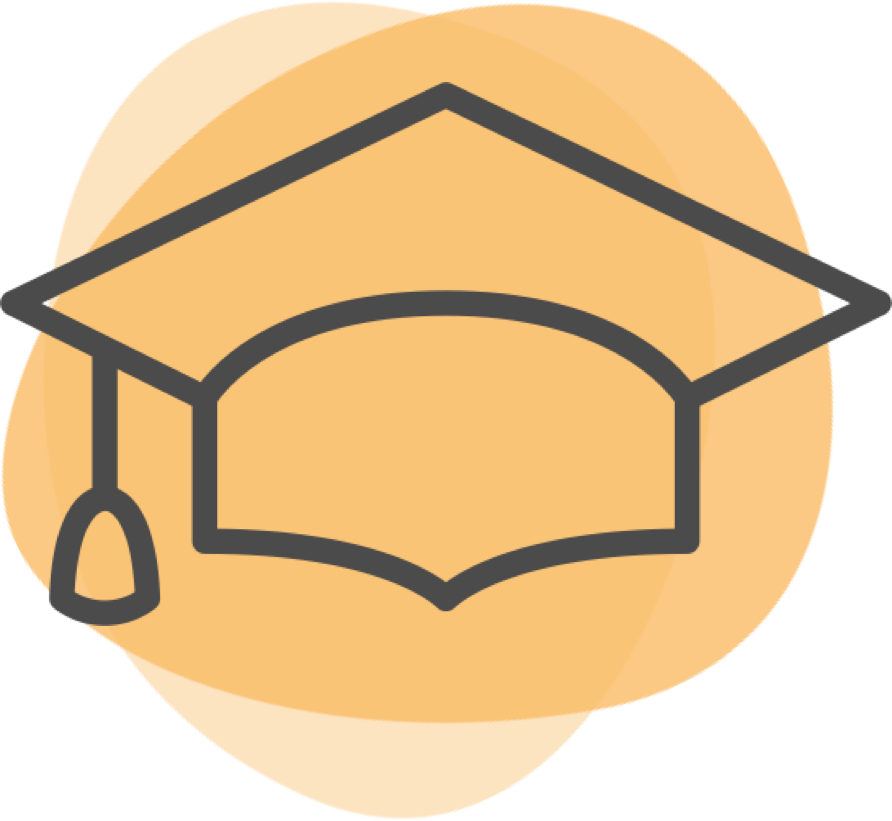 14 years experience
Location
324 Prince Edward Drive South, Suite 1A




Toronto

,

Ontario
| | | | | |
| --- | --- | --- | --- | --- |
| Mon | 8:00 am | - | 5:00 pm | |
| Wed | 8:00 am | - | 4:30 pm | |
| Fri | 8:00 am | - | 4:00 pm | |
366 Adelaide St. East, Suite 101




Toronto

,

Ontario
| | | | | |
| --- | --- | --- | --- | --- |
| Mon | 8:00 am | - | 5:00 pm | |
| Tue | 8:00 am | - | 4:00 pm | |
| Wed | 8:00 am | - | 4:30 pm | |
| Thu | 8:00 am | - | 4:00 pm | |
| Fri | 8:00 am | - | 4:00 pm | |
About
Jason is clinic director and co-owner at Trilogy Physiotherapy. He brings years of experience from various sports and orthopaedic clinics in the GTA. Jason graduated with dual Bachelor degrees in Physical & Health Education and Biology from Queen's University. From there, he completed a Master of Science Physical Therapy degree, also from Queen's. He is also licensed and registered with the College of Physiotherapists of Ontario, the Canadian Physiotherapy Association, and the Ontario Physiotherapy Association with a special interest in orthopedic and sports medicine. Jason has furthered his skills by completing post-graduate courses in medical acupuncture, integrated dry needling, and manual therapy. He has obtained his Advanced Diploma of Manual and Manipulative Therapy and is a Fellow of the Canadian Academy of Manipulative Physiotherapy (FCAMPT). Additionally, he has taken courses in therapeutic taping and myofascial release, is a certified personal trainer, and is a mentor to physiotherapists completing the manual therapy program. Jason uses a combination of manual therapy techniques, acupuncture, prescriptive exercise and patient education to properly assess his patients and meet their specific needs and goals. His personal background and experience with a wide range of sports and orthopedic injuries allow him to successfully treat a variety of patients ranging from the desk jockey to the serious athlete.
Why should patients choose you as their provider instead of others in the area?
I have over 10 years of clinical experience in the field. I have completed extensive post-graduate education and have attained internationally recognized qualifications in hands-on manipulative therapy. I provide focused treatment based on research-guided techniques that speed up patient recovery while educating them about their condition to reduce the risk of relapse.
What are the top 3 treatments that you focus on?
All orthopaedic conditions from sprains and strains to post-surgery rehabilitation. Some lesser-known conditions that I treat include headaches and TMJ conditions.
What are you proud of in your practice?
I'm proud of building a growing practice over the past 3 years that has been able to help to improve the health of many members of the local community, relieve their pain, and reach their goals, whether it be returning to their everyday activities, work, or sport.
Which cases do you enjoy treating? Why?
Anything and everything! I love the challenge and variety that I get from my practice on a daily basis. I especially enjoy treating patients with a vested interest in their rehabilitation, who are willing to do the work to aide me in reaching their treatment goals.
Most Helpful Reviews

(12)

Based on 12 reviews
Reviewed on

November 24th, 2018

• Verified patient

I actually saw a different therapist at this clinic but I was very pleased with his knowledge and manner. He was pleasant and patient.

Was this review helpful?

0

found this review helpful

{{ reviews[65310].errors[0] }}

This review is the subjective opinion of a patient and not of Opencare.

Reviewed on

November 22nd, 2018

• Verified patient

Jason listened carefully to my concerns and then asked me what my goals were in seeking physiotherapy ie what was important to me. This enabled us to focus on treating what matters most to me. He then checked me out, my gait etc whatever he needed to see before we commenced treatment and exercises. An email copy of the exercises was waiting for me when I got home. The receptionist was friendly and clearly knew I was coming. This is encouraging .

Was this review helpful?

0

found this review helpful

{{ reviews[65238].errors[0] }}

This review is the subjective opinion of a patient and not of Opencare.

Reviewed on

November 13th, 2018

• Verified patient

I had a great experience. Booking was easy, parking was fine. The location was clean and professional. Front Desk staff was very friendly and helpful. Jason Gallant is resourceful, knowledgeable and kind. Would recommend and will be back

Was this review helpful?

0

found this review helpful

{{ reviews[64754].errors[0] }}

This review is the subjective opinion of a patient and not of Opencare.

Reviewed on

October 11th, 2018

• Verified patient

Jason was able to find my real problem, where 2 other physios before him couldn't. He was very implicated and dynamic during our first meeting. He is really willing to help and very good at what he does. I am really happy to work with him.

Was this review helpful?

0

found this review helpful

{{ reviews[63314].errors[0] }}

This review is the subjective opinion of a patient and not of Opencare.

Reviewed on

August 30th, 2018

• Verified patient

I've been dealing with an injured (torn) shoulder/rotator cuff issue for over a year, which toggles between acute and chronic pain depending on how much I aggravate it with physical activity. I've tried other physios in the past and didn't really feel like I was getting my money's worth – kinda felt like I was just another "number" and being prescribed textbook exercises etc. I did quite a bit of research online trying to choose the best person in my area so that I didn't feel that way again. Jason is very knowledgeable and personable. I like how he mixes various modalities of treatment and seemed genuinely interested in improving my issue with the intent of returning back to my sport. After my initial assessment I feel confident that I chose the right therapist and hopeful that after further sessions with him I'll have some relief and more clarity on what to expect from this injury in the near future. Even after one session so far, I would definitely recommend Jason.

Was this review helpful?

0

found this review helpful

{{ reviews[61437].errors[0] }}

This review is the subjective opinion of a patient and not of Opencare.

Very thorough and informative

Reviewed on

April 24th, 2018

• Verified patient

Jason clearly explained the details about my tendonitis, and walked me through the steps he was taking and the treatment he believed was necessary to correct the problem. I feel confident that, over time, he will get me back up to full strength again.

Was this review helpful?

0

found this review helpful

{{ reviews[57386].errors[0] }}

This review is the subjective opinion of a patient and not of Opencare.

Super helpful!

Reviewed on

March 23rd, 2018

• Verified patient

I visited Trilogy Physiotherapy yesterday to hopefully get some treatment for issues I've been having with my elbow. Not only did Mr. Gallant assist me with treating my elbow, he gave me a wide variety of resources and techniques to improve my situation. He was helpful, considerate and quite articulate. Great place to go if you need Physio (and a bite of sushi after)!

Was this review helpful?

0

found this review helpful

{{ reviews[56695].errors[0] }}

This review is the subjective opinion of a patient and not of Opencare.

Jason was professional, efficient, and straightforward.

Reviewed on

November 30th, 2017

• Verified patient

He looked at my aching back from several perspectives, and after careful consideration, got right down to a few simple techniques to help relive the pain.

Was this review helpful?

0

found this review helpful

{{ reviews[51215].errors[0] }}

This review is the subjective opinion of a patient and not of Opencare.

Jason quickly found the area causing me shoulder discomfort and used multiple methods to help me!

Reviewed on

October 21st, 2017

• Verified patient

I am so happy to find someone like Jason! I quickly trusted him and his knowledge and he educated me well along the way. I will definitely be trusting Jason with the treatment of my shoulder!

Was this review helpful?

0

found this review helpful

{{ reviews[47899].errors[0] }}

This review is the subjective opinion of a patient and not of Opencare.

solved an ongoing issue that others could not

Reviewed on

September 19th, 2017

• Verified patient

Great acupuncture and assessment. Well organized and professional. Not sure i like to have to write more because i made my point

Was this review helpful?

0

found this review helpful

{{ reviews[45487].errors[0] }}

This review is the subjective opinion of a patient and not of Opencare.

Jason is masterful at identifying the problem accurately, and then prescribing effective treatment.

Reviewed on

August 19th, 2017

• Verified patient

For over ten years I lived with chronic back pain. Jason got to the heart of the problem and after his treatment and prescribed exercises I have been pain free for many years.

Was this review helpful?

0

found this review helpful

{{ reviews[43569].errors[0] }}

This review is the subjective opinion of a patient and not of Opencare.

Excellent Care Provided

Reviewed on

July 11th, 2016

• Verified patient

Jason seemed very knowledgeable and spent a lot of time analyzing my injury and really tried to tailor his treatment so be effective but not too painful at the same time. In one treatment, I had more confidence that he localized the problem then i did with 6 months of chiropractic care. I was given a list of exercises and stretches to move forward with and look forward to the rest of my treatment process. So far, I highly recommend this provider. My only negative feedback is the lack of synchronization with the Opencare scheduling system and the actual providers schedule.

Was this review helpful?

0

found this review helpful

{{ reviews[22538].errors[0] }}

This review is the subjective opinion of a patient and not of Opencare.

| | |
| --- | --- |
| Caring | |
| Helpful | |
| Knowledgeable | |